This post may contain affiliate links to things like tours, hotels, Amazon associates and products. These help me earn a small commission at no additional charge to you.
Lesser-known that bustling Hanoi, quaint Hoi An and historic Ho Chi Minh, enter picturesque Ninh Binh! In this guide, I'll share how to take a Ninh Binh day trip from Hanoi and everything to do in this beautiful region of Vietnam.

My recent trip was my second and I enjoyed it just as much this time. Although the city is nothing to speak of, its surrounded by beautiful countryside and limestone peaks. Exploring the breathtaking region is easily one of the best things to do in Southeast Asia!

You could spend between one day and three exploring the area.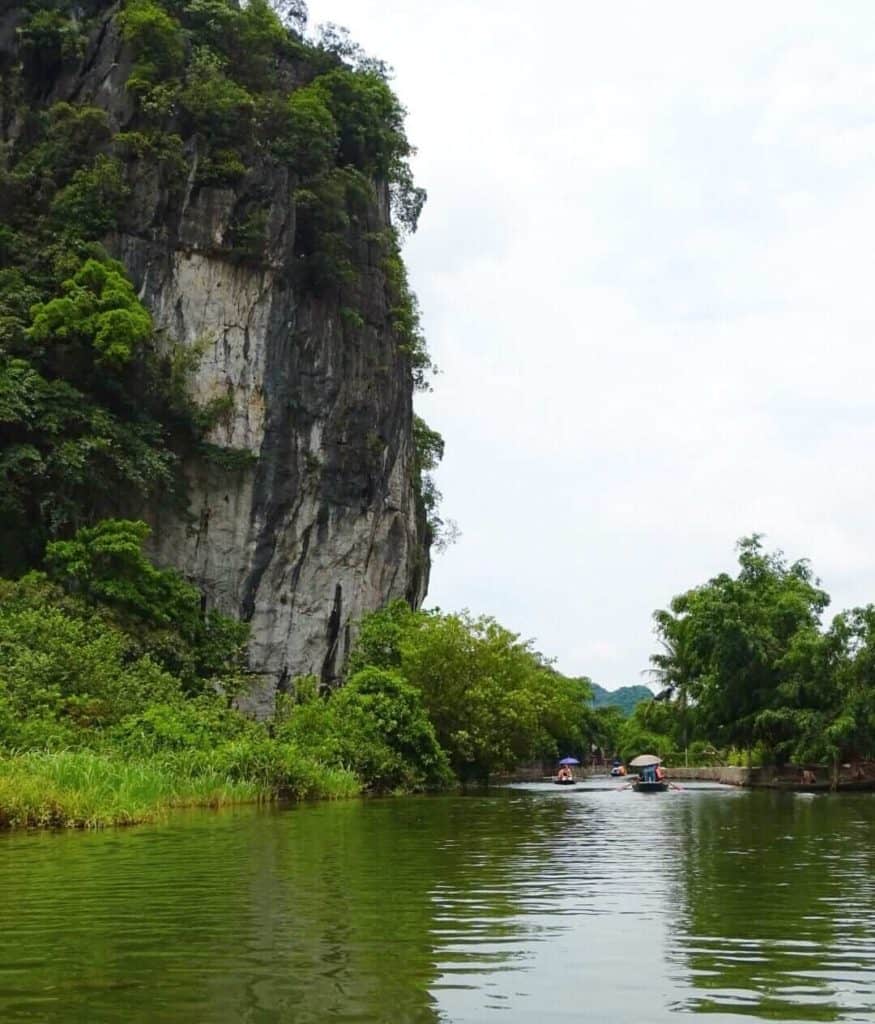 How to take a Hanoi to Ninh Binh day trip
Just under two hours' drive from Hanoi, you can choose to visit Ninh Binh as an organised return day trip or do it yourself.
Ninh Binh day tours
For under €50, a full day tour to Ninh Binh will include return travel and all your transport in the region – something that's useful as the attractions are spread across the countryside. It will also include entrance fees, guides and lunch.

You'll be picked up and dropped at your accommodation and travel from Hanoi to Ninh Binh by minibus, arriving by mid-morning. Handy!

The classic tour is the Tam Coc, Hoa Lu and Mua Caves tour or, for a lesser-visited rowing boat experience, try the Trang An tour. Browse all Ninh Binh tours here.
After your Hanoi day trip to Ninh Binh, use my Hanoi itinerary to explore Vietnam's vibrant capital!
Self-travel to Ninh Binh
Ninh Binh is well placed on the Southeast Asia backpacking route. If you're travelling north through Vietnam, you can visit Ninh Binh en route to Hanoi, and if you're travelling south, you can visit before Phong Nha, Hue or Hoi An.

Local buses start at $5. You can do a Hanoi to Ninh Binh day trip by bus but you'd leave early and return late so, if visiting without a tour, consider staying over. There are plenty of accommodation options in Ninh Binh including hotels and hostels.
Getting from Ninh Binh to Hanoi by bus
To get from Ninh Binh to Hanoi by bus, book in any travel agent in either city or with 12go, a ridiculously useful website for travel in Southeast Asia.

If you have already purchased a book of tourist bus tickets for the sleeper bus up the coast, the service will pick you up near your accommodation for the Ninh Binh to Hanoi leg.
How to get around Ninh Binh
All the key things to do in Ninh Binh are spread across the countryside. If you are visiting independently, you can either hire a scooter or go on the back of a guide's.

If you opt for the latter, they'll likely have some ideas for a set route but you can also tell them what you'd like to do.
Best to visit during a Ninh Binh day trip
Let's get stuck into the attractions and how to see them during a day trip. Assuming you have one day in Ninh Binh, I would suggest…
Morning – cruise the waters at Tam Coc
Ninh Binh day tours call at Tam Coc, the most iconic place in the region. The distinctive cliffs that jut up out of the countryside are often called 'Ha Long Bay on land' and are synonymous with the region.

When you arrive at Tam Coc, a fleet of boats will be ready to take you on a 1.5-hour expedition along the waterways and through a series of caves.

Entrance fee: 120,000 VND National Park fee per person and 150,000 VND per boat (up to 2 foreigners per boat).

Top tip: Pair up in the boats to save money and split the 150,000 VND. If you're travelling solo, hang around at the entrance for a few minutes and you're bound to find someone to share.
Explore Bich Dong Pagoda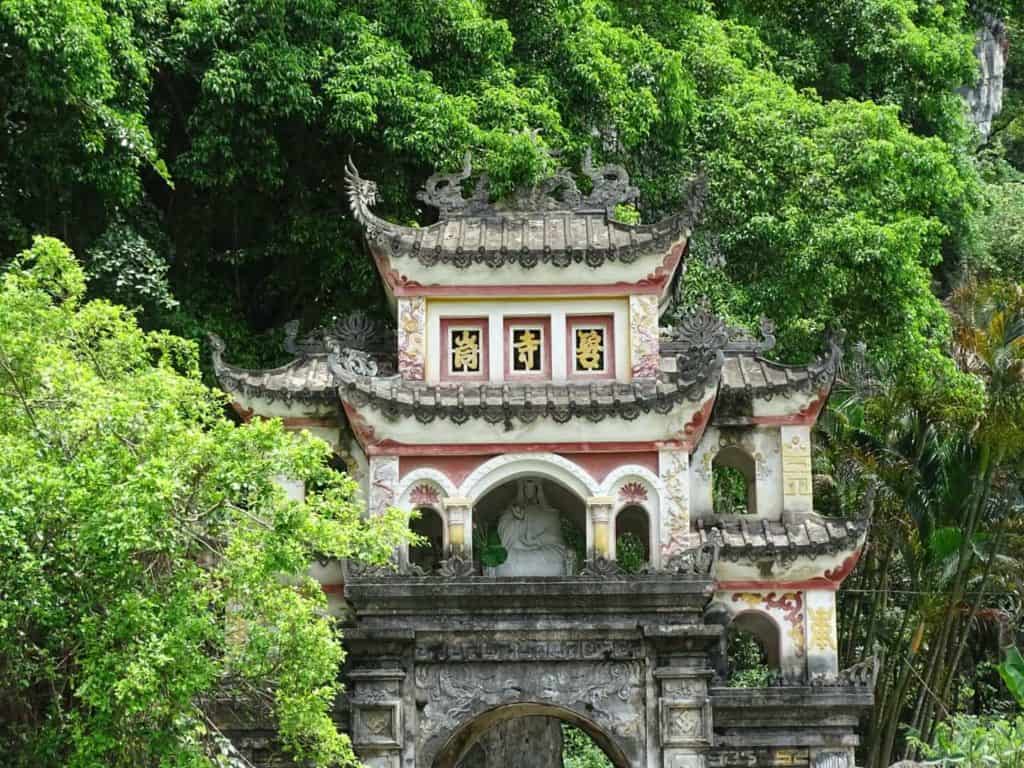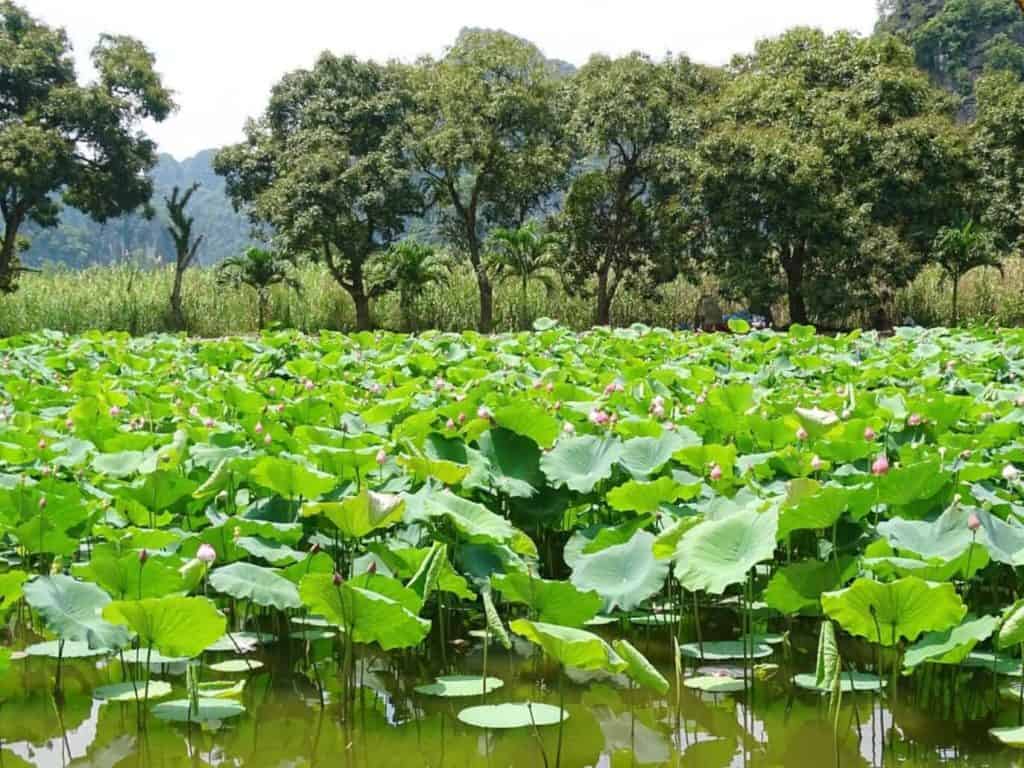 Nestled in the jungle in front of a sea of lily pads, Bich Dong is incredibly scenic. When I returned 2.5 years after my first trip I felt like I was revisiting the most perfect dream!

This arch is the first thing you see on arriving, but walk over the bridge and you'll find a series of stunning cave pagodas.

Entrance fee: free, but you'll pay 20,000 VND to park your scooter.
Climb to the Mau Caves viewpoint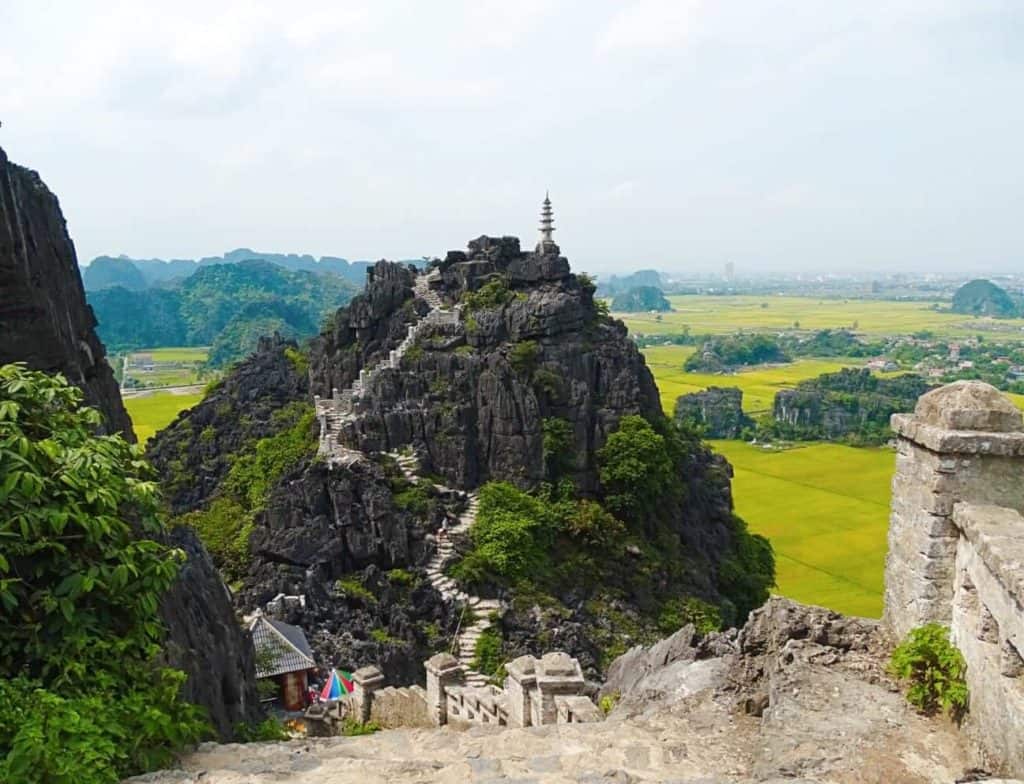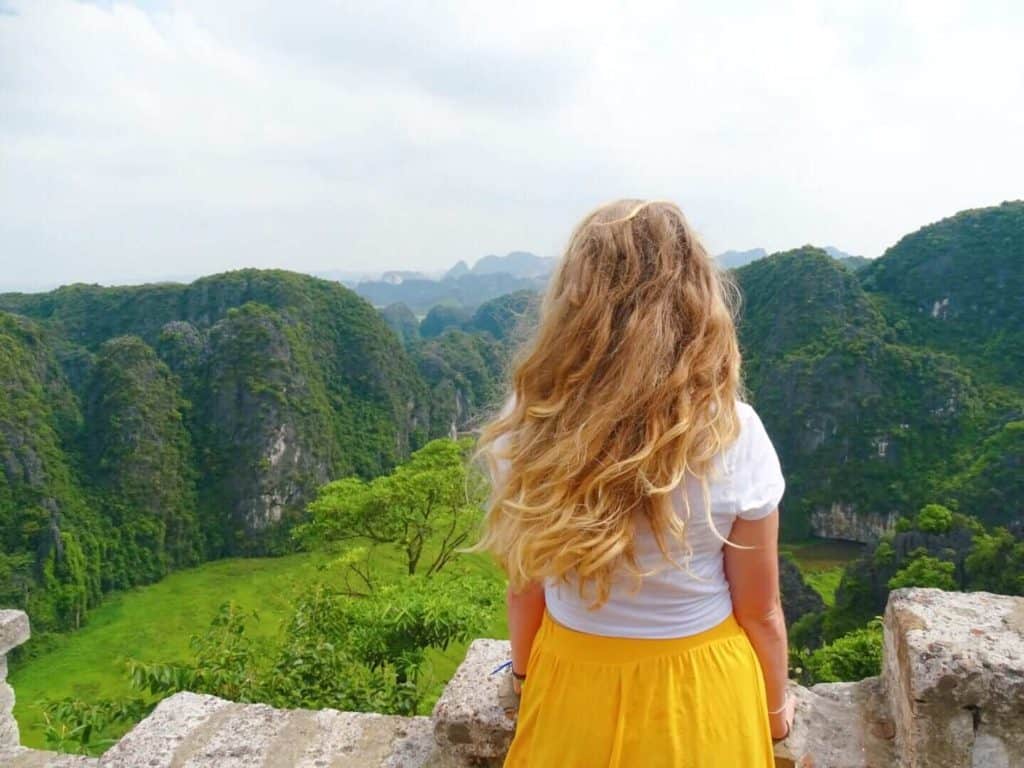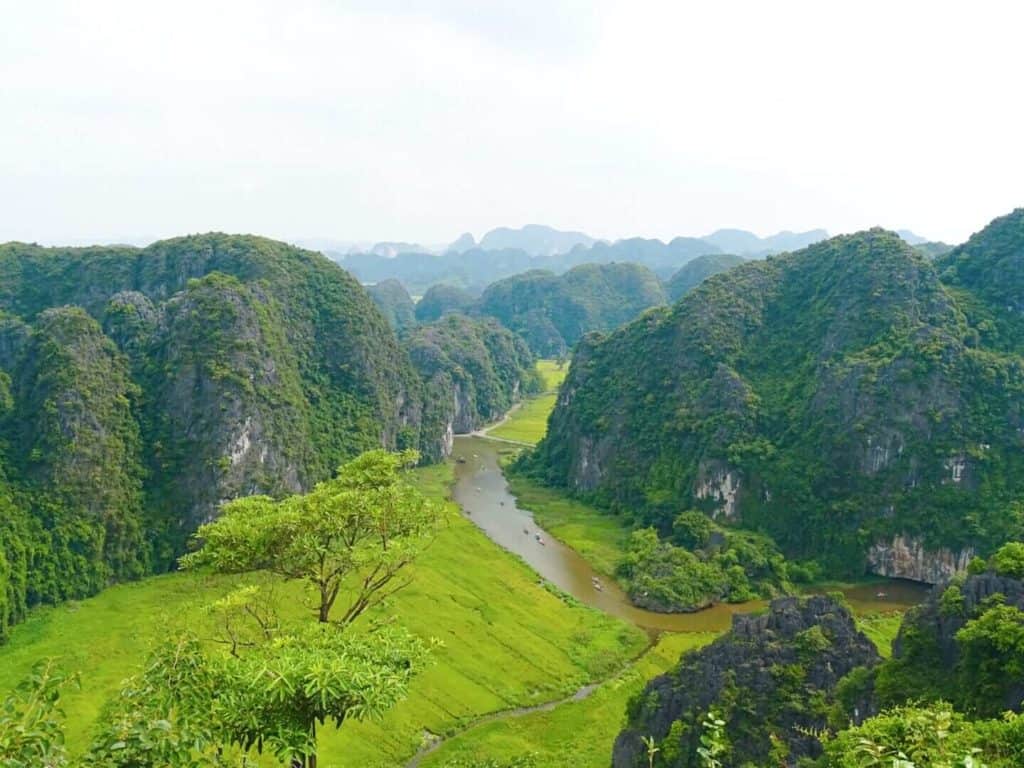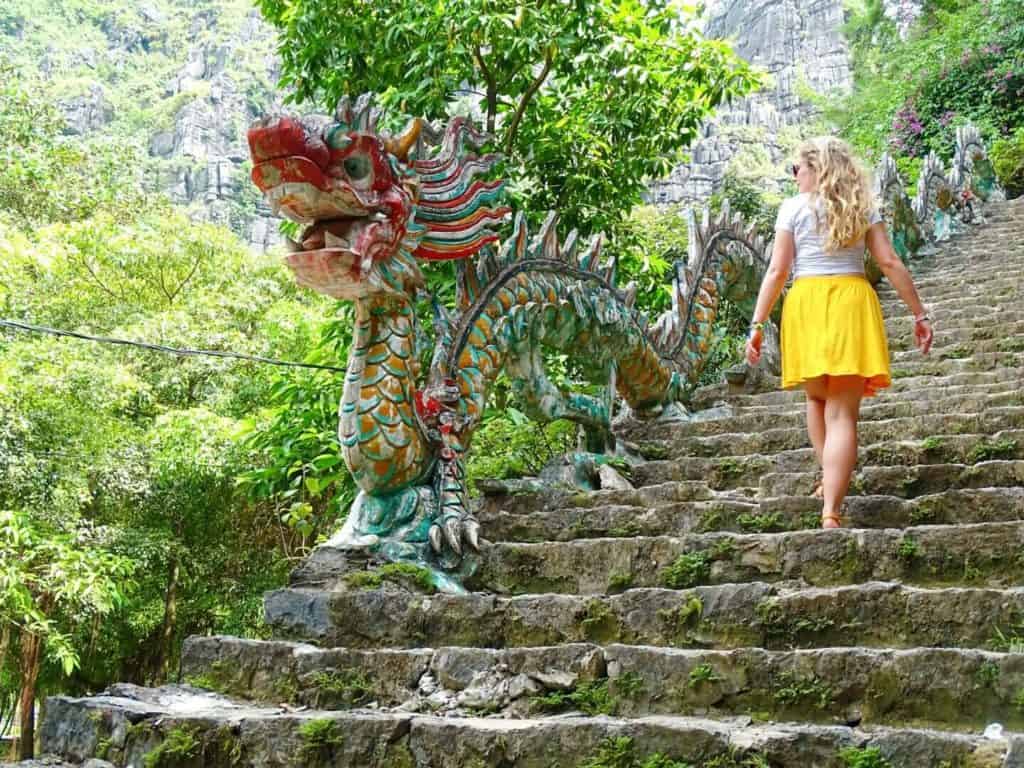 Another stop for your Ninh Binh day trip is Mau Caves. From this incredible vantage point, you can see for miles around. My favourite part was the fantastic aerial view of boats cruising through Tam Coc.

There are 500 steep steps to get up but they are plenty of distractions along the way, like this colourful dragon statue. The Mau Caves have to be the best place in Ninh Binh to get a lay of the land and views over the area.

Entrance fee: 100,000 VND per person.

Top tip: Keep hydrated if it's hot! If you don't have a hat, pick up the local rice ones the Vietnamese people wear – a lady sold me one near the entrance for 30,000 VND.

This is standard advice for exertion in the heat but I found the Mau Caves particularly exhausting on a summer's day and think I got a small dose of heatstroke.
Got extra days in Ninh Binh?
After your day trip to Ninh Binh, why not stay overnight to see more of the region? With an extra day, you can see more of the countryside as well as some impressive temples.
Day 2 morning – Trang An
If you search for things to do in Ninh Binh, you might see Trang An mentioned. This is known as the Tam Coc alternative as it's slightly lesser-visited, only declared a UNESCO site in 2014. It's another place to row through the craggy cliffs.

If you just have 1 day to see Ninh Binh, consider taking a Trang An tour rather than the Tam Coc alternative.
Day 2 afternoon – Bai Dinh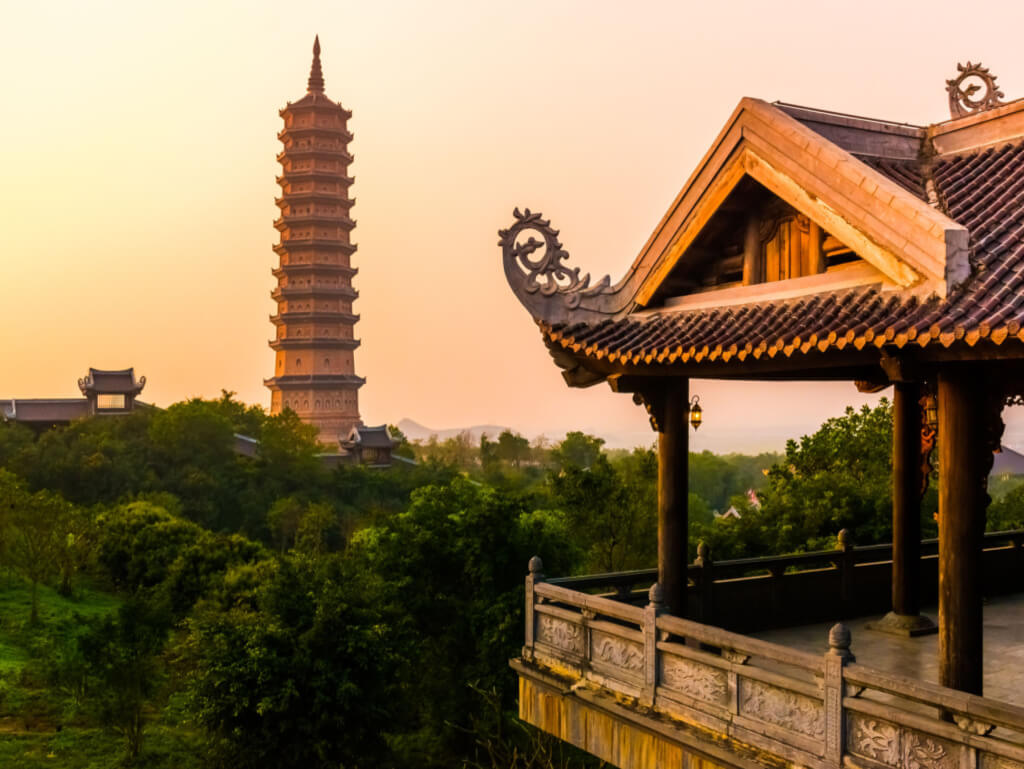 The biggest pagoda in Vietnam is a 30-minute drive from Ninh Binh centre. Don't expect an ancient temple (it was built in 2003) but do expect some impressive monuments, Buddha statues and a giant bell tower.

Entrance fee: 30,000 VND plus parking.
Hoa Lu
Unlike the new and shiny Bai Dinh, this ancient site dates back to the 11th century. It was the ancient capital of the Dinh and Le dynasties but now it's fairly crumbled. It's not the most impressive temple but if you hire a tour guide to show you around, you'll pick up some facts about its rich history.

Entrance fee: 20,000 VND.
3 day Ninh Binh itinerary – Cuc Phuong National Park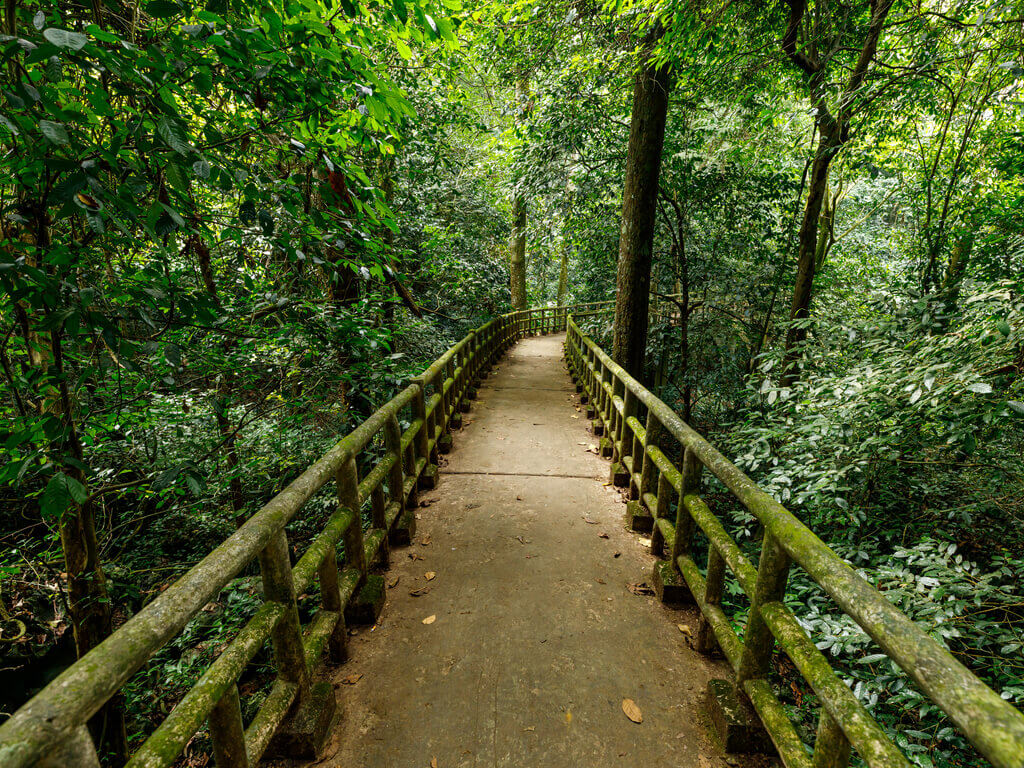 When I visited Ninh Binh in 2015 I visited Cuc Phuong National Park which is 45km from Ninh Binh.

Here you can do some trekking in the forest and see the 1,000-year-old tree. I wouldn't say this was the highlight of Ninh Binh for me but it was a nice day trip and worth it alone for the views of the countryside and rice paddies along the way.

The drive from Ninh Binh to the park is 1 hour 45 minutes. Hire a scooter (usually 100,000 VND for the day) or a scooter driver for around 250,000 VND.
Where to stay in Ninh Binh
You have two options when deciding where to stay during your Ninh Binh itinerary: the city or the countryside.

We stayed at Hoa Lu Family Stay in the city which is a friendly family run guesthouse with private rooms from $11 a night and dorm rooms from $4. There's also a bar, garden and terrace, plus the family will lend you bikes to help you get around.

There are plenty of hostels and homestays out in the country for similar prices. Trang An Eco Homestay has beautiful surroundings where you can relax and soak up the countryside, though you'll be stranded without a scooter (you can hire one there).
Where to eat in Ninh Binh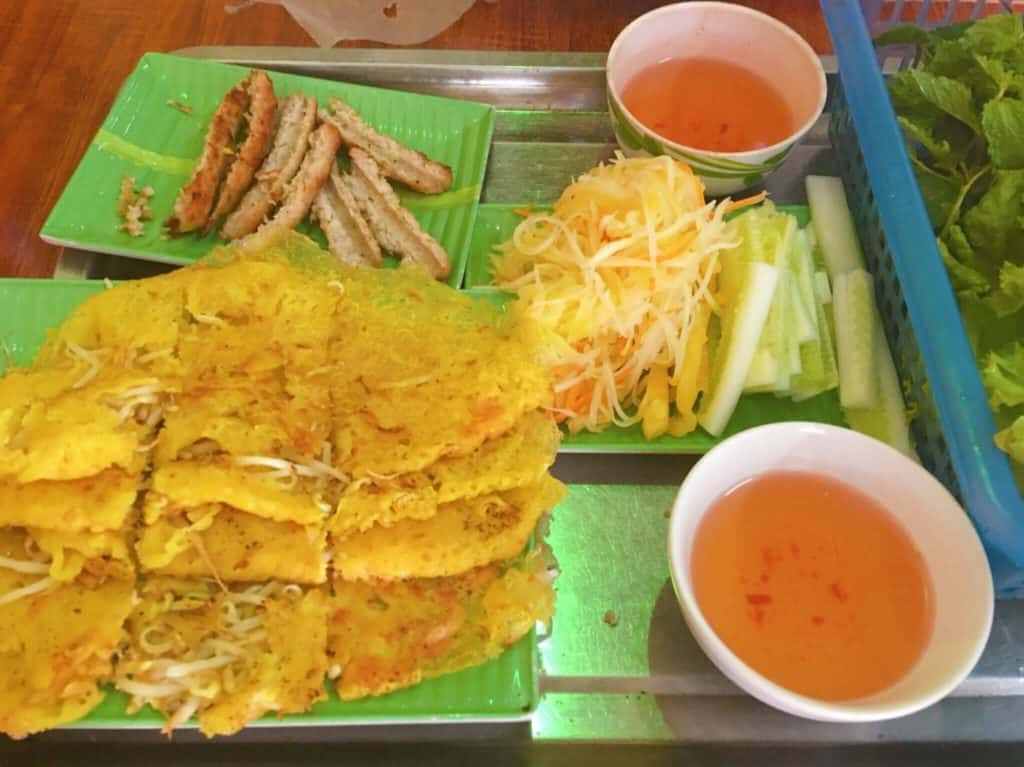 If you have time, finish your Hanoi to Ninh Binh day trip with a hearty meal. Pictured above is an amazing spread of bahn xeo (Vietnamese omelette with beansprouts) and fresh spring rolls with pork and veg which we rolled ourselves. We paid 30,000 VND including drinks! I forget the name of the restaurant but you'll find similar ones everywhere.

If you're craving a Western feed, Chookie's is where it's at. Main dish prices are about 100,000 VND and you can get oozy bacon cheeseburgers or healthy food like avocado and falafel salad. We all need a pho break sometimes, right?!
Thanks for reading!
If you liked it, please share it 🙂
Check out my other Vietnam posts:
Central Vietnam blogs:
Saigon posts:
See you next time for more adventures,
Rose
For more content, follow me on Instagram, Facebook, Twitter and YouTube.
Ps. Liked this Ninh Binh from Hanoi day trip? Pin it for later!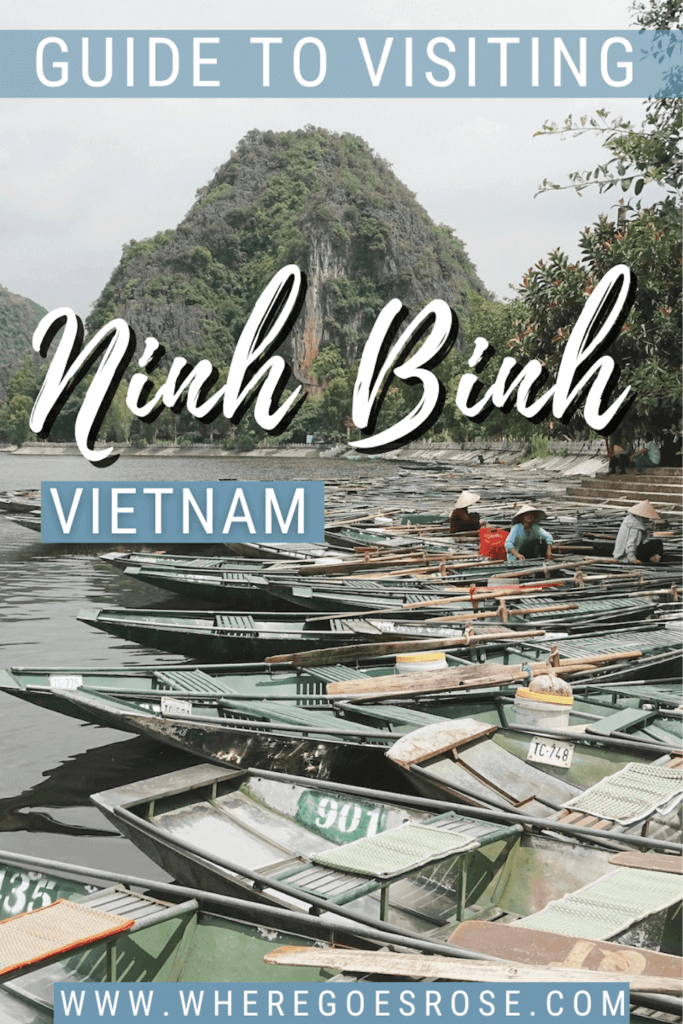 Vietnam quick links

Getting around by air – it's easy to get between cities by flight. I use Skyscanner to find the best-value flights, using the 'search by month' tool to find the cheapest dates. You can also use the 'to anywhere' feature if you're flexible on where you're going.

Stay connected with E-sim data plans that don't require delivery or collection; just span the QR code.

In my opinion, Lonely Planet offer the best guidebooks. Get the latest Lonely Planet Vietnam.

For Vietnam buses and trains, I use 12GoAsia. The search feature allows you to compare prices and durations.

I use Booking.com for accommodation. They have the best range of hotels and self-catering apartments, plus you can filter by review score and price to find the best-rated budget places. For hostels, I use Hostelworld.

To save money on accommodation, I use Trusted Housesitters, a website that connects homeowners going away and travellers who can sit their homes & pets.

For activities, I use GetYourGuide as they have a huge range of affordable tours.

Need travel insurance? I use True Traveller (for UK & Europe residents) since it's affordable but covers everything you'd need including various activities, valuables and pre-existing conditions. Unlike some companies, they insure you if you're already travelling / don't yet have your flight home booked. Get a quote.

For travel insurance for other nationalities, I recommend Hey Mundo and for long-term digital nomad travellers, I suggest Safety Wing.

Check out my resources page for more travel discounts and tips!