This post may contain affiliate links to things like tours, hotels, Amazon associates and products. These help me earn a small commission at no additional charge to you.
Just before flying to Taipei, I decided to Google facts about Taiwan. This is something I love doing before arriving in a new place.

Another thing I like to do is Google a quick overview of history. Who invaded, what type of rulers and government have they had, what are human rights like? Travelling with a moderate understanding really benefits me when it comes to understanding why things are how they are today.
Like facts? Check out my facts about Thailand and facts about Wales
Taiwan is such an interesting place. To understand Taiwan a little better and show the locals you've done your homework, check out these 10 facts about Taiwan…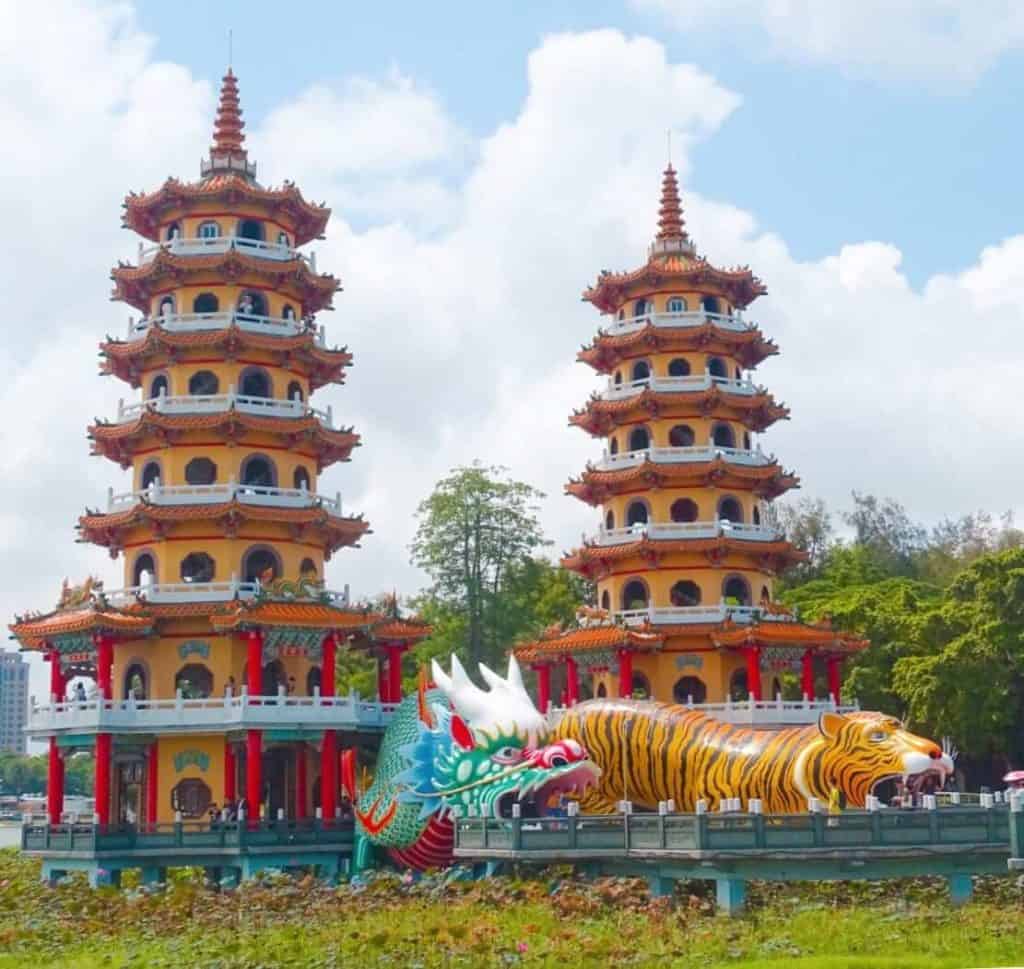 Taiwan facts
1. Only 2.3% of the Taiwanese population is native
The other 97.7% are ethnically Chinese. This is because Taiwan was ruled by the Qing Dynasty for 200 years from 1683 to 1895. During this time, the locals were pushed out in the same way native Americans, Canadians, Australians and New Zealanders were by Europeans. This isn't an upbeat Taiwan fact but it's important to know.

Nowadays, there are just 500,000 indigenous people made up of eight different tribal groups. Sadly, their 26 native languages have become almost extinct. Unemployment rates are high and education levels low. However, since the 80s there has been a bit of a revival and several cities host indigenous cultural events. Will it be enough?
2. Taiwan is the size of Belgium but has 23 million residents
Belgium only has 11 million residents. This makes Taiwan densely populated… Especially when you consider 50% of the island is covered in forest and therefore uninhabited. In fact, 90% of the population lives along a strip of land along the east coast.
3. Taiwan made gay marriage legal in 2019
Now for a positive fact about Taiwan. Compared to its neighbouring countries like Japan, Korea and China where LGBT people face discrimination, Taiwan is forward-thinking and progressive.
4. Taiwan's official title is the Republic of China (RoC)
The Republic of China (RoC) is not to be confused with the People's Republic of China (PRC). Both parties fought during the Chinese Civil War which ended in 1949 and ignore each other's sovereignty. Today the PRC controls mainland China and the RoC control Taiwan.
5. Stinky tofu is a thing
As facts about Taiwan go, I couldn't stay off the topic of food for long. Food is of utmost importance to the Taiwanese and they'll often say 'have you eaten?' rather than 'how are you?. Stinky tofu is as smelly as it sounds.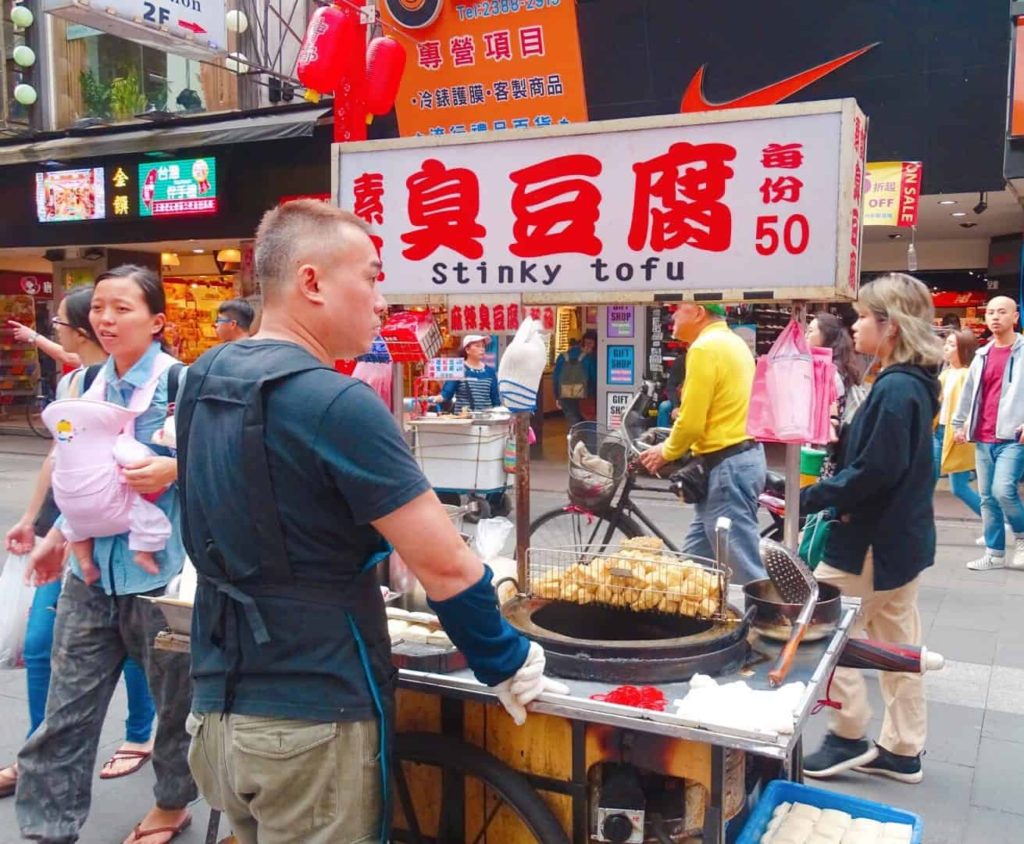 6. In Taiwan, white symbolises death and is worn at funerals
Red is used at weddings. This may seem odd to Westerners but I'm not so sure: red is the colour of passion and love universally so why shouldn't it be used at weddings?
7. Taiwan has been ruled by China, Japan and briefly Holland
During Japanese rule, Taiwan became the wealthy, modernised place it is today. There are plenty of places you can visit Japanese hill towns, tea houses and hot springs used by the colonial rulers. While these places are quaint and charming, historians tell us that the Japanese were cruel rulers and forced local women to be their concubines.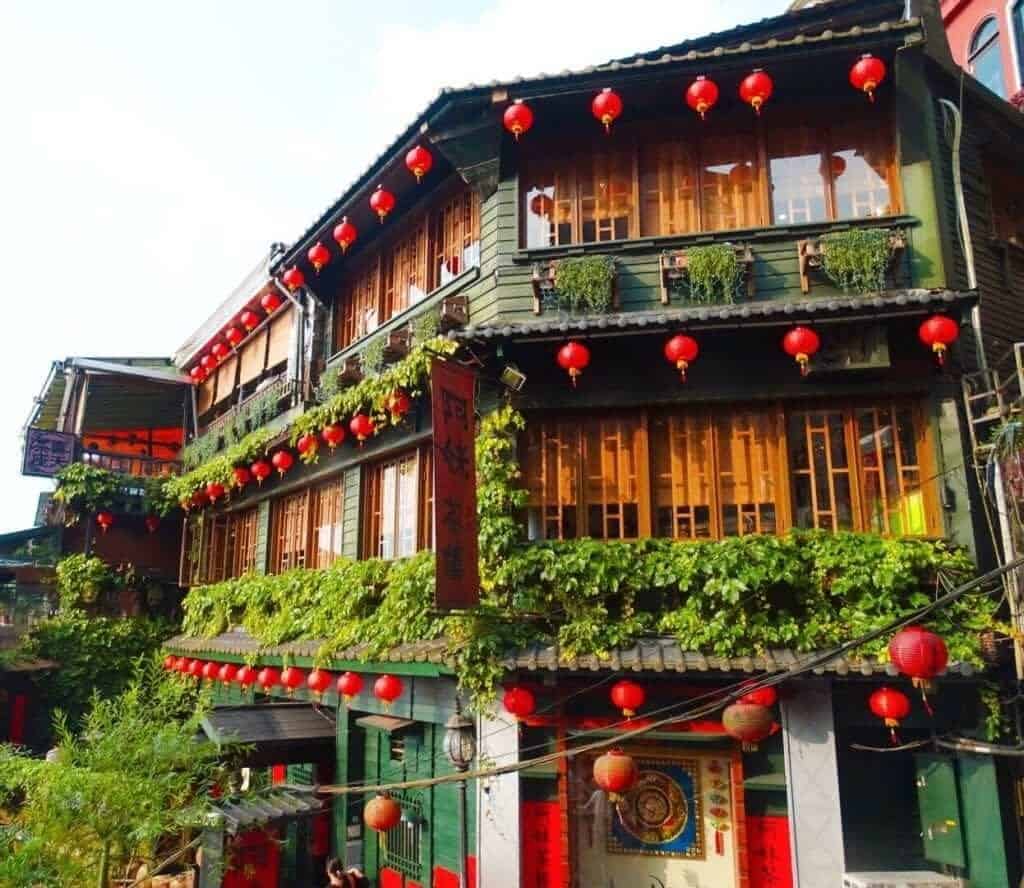 8. The National language of Taiwan is Mandarin
Luckily, lots of locals speak English so don't fret if your Mandarin is less than fluent 😉
9. Many elements of Taiwanese life are influenced by Chinese culture
These include superstition relating to various numbers, reliance on Chinese medicine and the relatively low religion rates. Only 50% of the population is religious, most commonly following Buddhism and Taoism.
10. Taiwan's Taipei 101 building was the tallest building in the world
This only lasted until 2007 when the Burj Khalifa was built.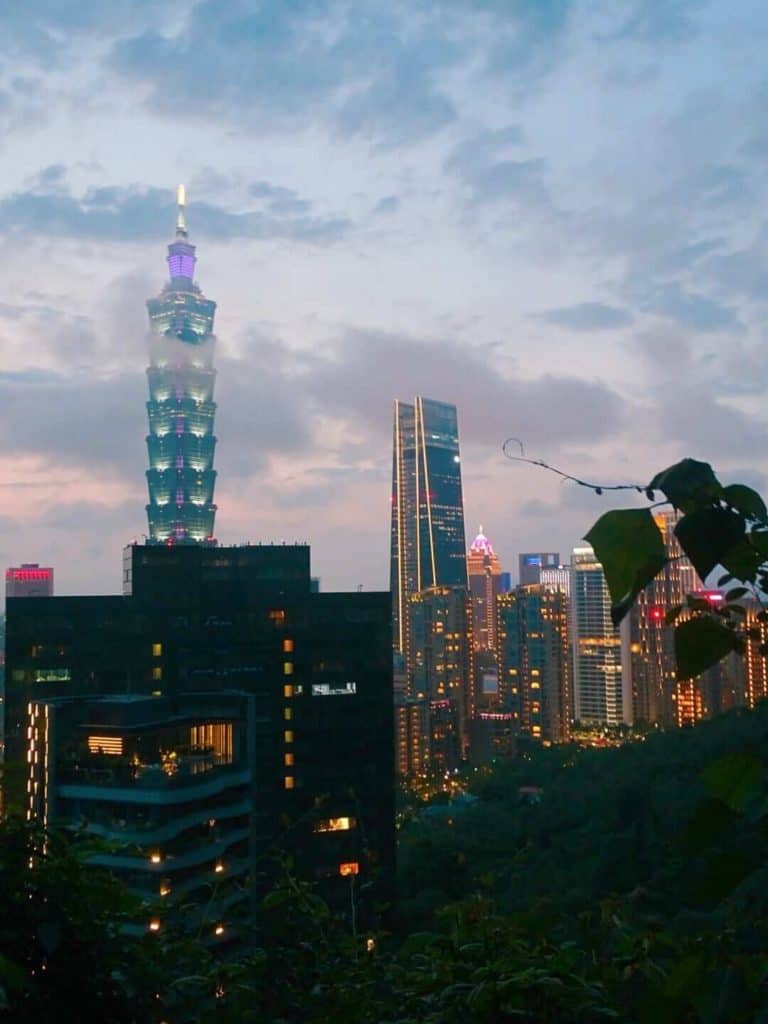 Visiting Taiwan?
These are the items that came with me to Taiwan and I would recommend using during your trip.
Follow for more Taiwan content on Instagram, Facebook, Twitter and YouTube.
Thanks for reading my Taiwan facts!
Check out my other Taiwan blogs:
See you next time for more adventures,
Rose
Ps. Liked these facts about Taiwan? Pin this for later!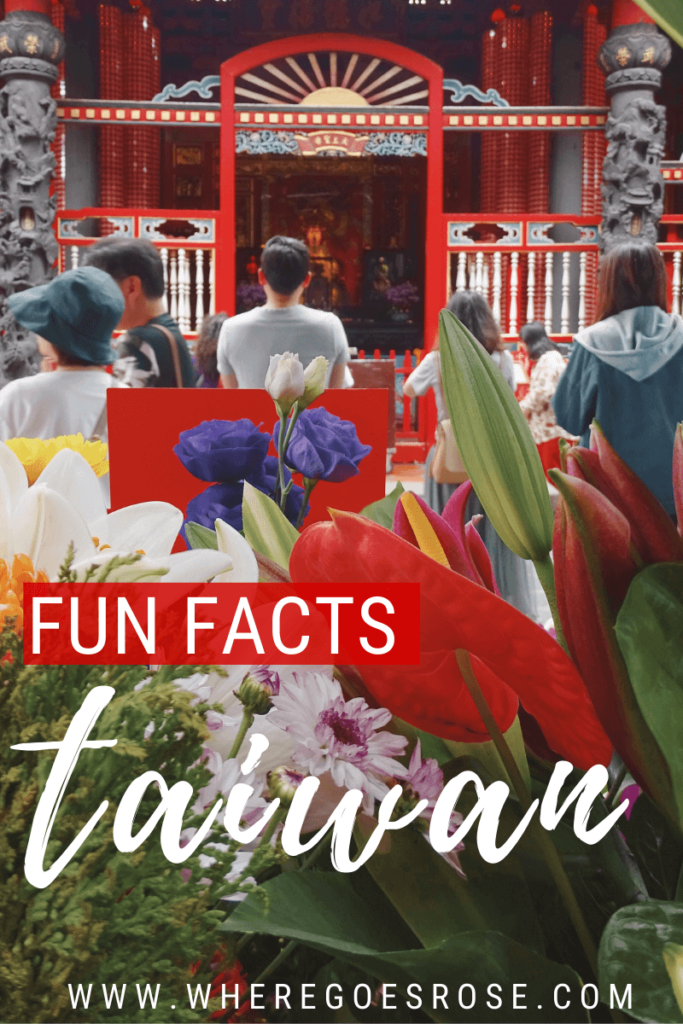 TAIWAN QUICK LINKS

Getting there – it's easy to arrive by flight. I use Skyscanner to find the best-value flights, using the 'search by month' tool to find the cheapest dates.

Stay connected with an unlimited 4G SIM card for 3, 5, 7, 10, 15 or 30 days.

In my opinion, Lonely Planet offer the best guidebooks. Get the latest Lonely Planet Taiwan.

Car hire – I recommend RentalCars.com for car hire in Taiwan and around the world.

For Taiwan High Speed Trains, use 12Go. The search feature allows you to compare prices and durations.

I use Booking.com for accommodation. They have the best range of hotels and self-catering apartments, plus you can filter by review score and price to find the best-rated budget places. For hostels, I use Hostelworld.

To save money on accommodation, I use Trusted Housesitters, a website that connects homeowners going away and travellers who can sit their homes & pets.

For activities, I use GetYourGuide and Viator as they both have a huge range of affordable tours.

Need travel insurance? I use True Traveller (for UK & Europe residents) since it's affordable but covers everything you'd need including various activities, valuables and pre-existing conditions. Unlike some companies, they insure you if you're already travelling / don't yet have your flight home booked. Get a quote.

For travel insurance for other nationalities, I recommend Hey Mundo and for long-term digital nomad travellers, I suggest Safety Wing.

Check out my resources page for more travel discounts and tips!