How to get around Taiwan
Days 1-5: Taipei
Day 2 – Jiufen Village
Day 6-7: Hualian & Taroko National Park
To experience Taiwan's nature, you need to add Taroko National Park to your Taiwan itinerary. Before my trip, I had no idea it was so beautiful and untouched. Now when I think of the most naturally beautiful places in Asia, one of the first places that comes to my mind is Taiwan.

There's nowhere to stay in Taroko National Park so I would suggest spending two nights in Hualien city with a day to go hiking in the middle.
Day 6 – Taroko Gorge
If you have time during your Taiwan itinerary, another option in Kaohsiung is visiting Fo Guang Shan Temple and Buddha Museum. This Buddhist cultural centre and museum is 30km from Kaohsiung and takes 45 minutes to reach by bus. The 36-metre Buddha statue at the centre is one of the largest in Taiwan.

Don't miss Ruifeng Night Market one evening while visiting Kaohsiung. This atmospheric street market is visited by young Taiwanese people as well as whole families. Here I tried scallion pancakes, seafood takoyaki balls and waffles.
Day 9 – Cijin Island
Pier 2 Art Center: The benefit of catching the ferry back to the mainland is that you'll arrive near Pier 2 Art Center, one of the most colourful places in Kaohsiung. Unlike most galleries, the art isn't on the walls but all through the streets.

Grab a map at the tourist office then spend a couple of hours wandering the neighbourhood where you'll see giant modern art sculptures as well as urban murals and hidden details.

Linya Street Art Village: Stop here before the end of the day. Again, this isn't a specific location but a whole neighbourhood full of art. Even if you're not a street art fan, it's very impressive. Catch the orange metro line to Weiwuying Station and you'll find the art as soon as you exit.
Days 10-11: Kenting National Park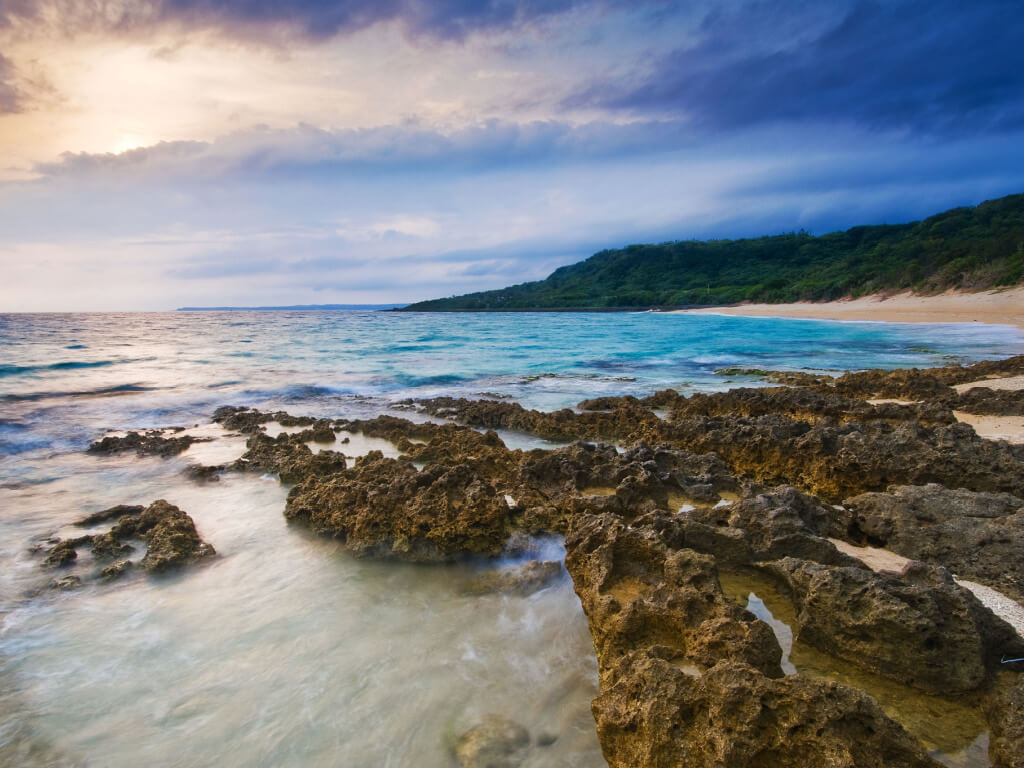 Alternative day 10-11 – Tainan
Day 12-13: Taichung
Day 12 – Rainbow Village
Explore the Rainbow Village of Taichung. Rather than an intended urban art gallery like those in Kaohsiung, this wasn't invented as a photo opportunity but by a local man trying to see his home from demolition.

The heartwarming story of the Rainbow Grandpa will tell you all you need to know about Taiwanese people. He began drawing on walls of the village after demolition was planned, hoping to cheer up local children. Some local artists heard his story and helped decorate the village with colourful murals which eventually ended up saving the village.

If you're very lucky, you might visit the Rainbow Grandpa as he still lives nearby!
Day 13 – Sun Moon Lake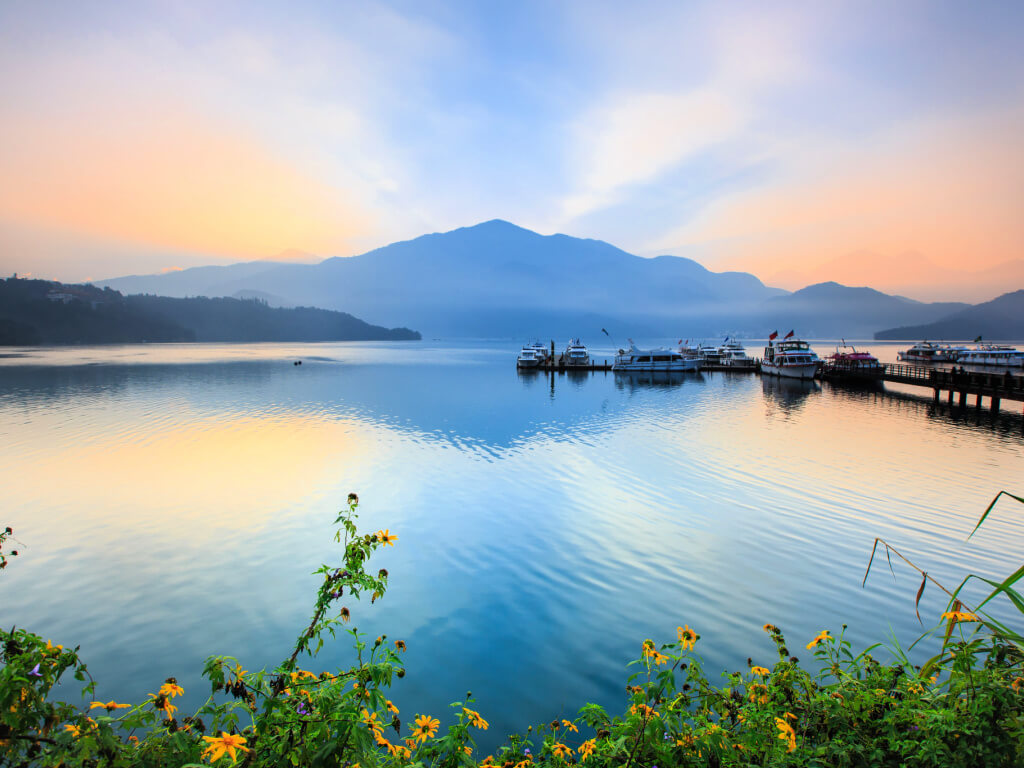 Take a day trip to Sun Moon Lake to end your Taiwan itinerary. I had to miss this due to terrible weather but it looks gorgeous. It takes 2 hours each way to get to Sun Moon Lake from Taipei so I would recommend setting off as early as possible so you can spend a whole day there.

You can board the Sun Moon Lake Shuttle Boat and explore the island at the heart of the lake. You can also swoop over it upon a cableway or admire the scenery by cycling around the 12km bike path running around the lake.