The gorgeous city of Chiang Mai in Northern Thailand is one of my favourites in Southeast Asia. I'm sharing my Chiang Mai itinerary in the hope you'll enjoy it just as much.
The first time I visited in 2016, I left feeling 'meh' about Chiang Mai. To be honest, I was 'meh' as a traveller back then, partying a bit too much and eating the nearest pad Thai the following day.

When I returned to Chiang Mai, I enjoyed the city much more because I explored it in greater depth. I spent two months in a co-working and co-living hostel, sussing out the street food, temples and surrounding nature while writing about the city.

Chiang Mai is one of my favourite Asian cities; I wouldn't hesitate to return if I needed somewhere to base. It grows on you the longer you spend. I love the hidden corners you discover by wandering sleepy backstreets and catching red songthaew taxis out of town.

Let's get stuck into my Chiang Mai itinerary for 3 days…
How many days in Chiang Mai?
It depends whether you're just seeing the Old City or venturing further afield into Northern Thailand. If you just have one day in Chiang Mai, you can see the Old City with no problem.

3 days in Chiang Mai are enough to explore Doi Suthep, take a cooking class, visit Nimman neighbourhood and do some hiking. For this, follow my 3 day Chiang Mai itinerary below.
Although 3 days in Chiang Mai is enough, you may wish to add extra time for day trips. I'd recommend Doi Inthanon National Park, the Sticky Waterfalls and an ethical elephant sanctuary (research these thoroughly to avoid animal cruelty).

I'll share my day trips for 4 and 5 days in Chiang Mai towards the end.
How to get around Chiang Mai
Chiang Mai itinerary for 3 days
Breakfast at Blue Diamond
Temple hop
Wat Sri Suphan
Lunch – khao soi noodles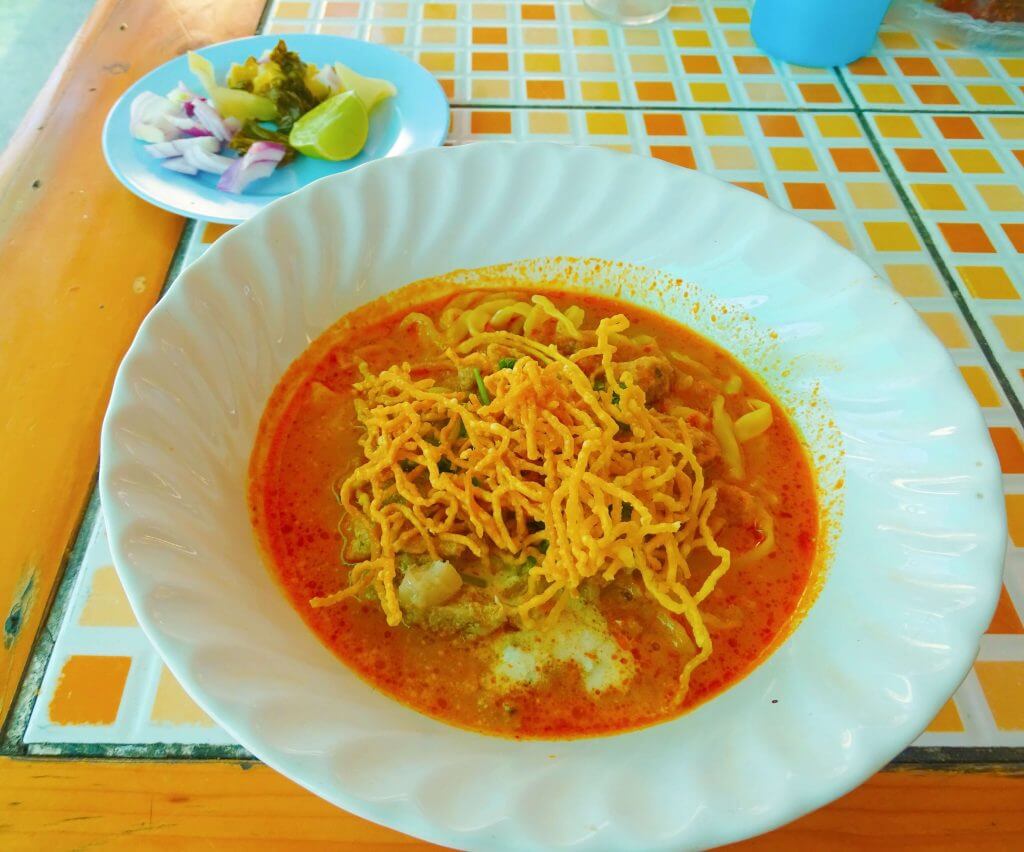 Coffee shops in Chiang Mai Old City
Evening – Night Market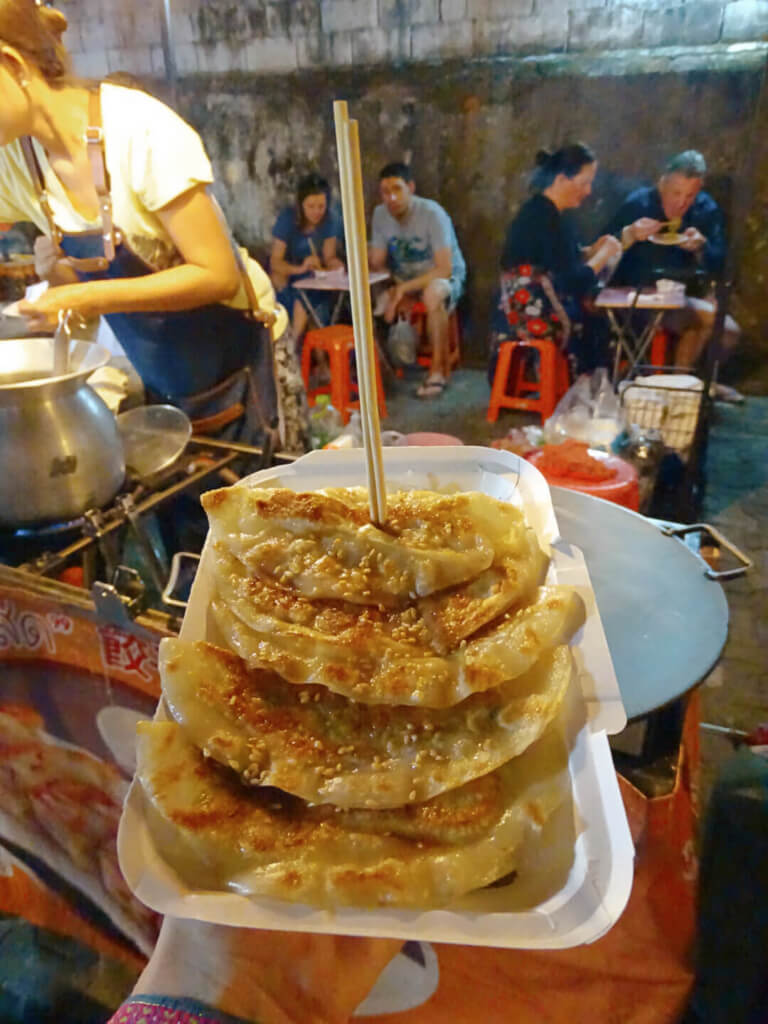 There are so many Chiang Mai Night Markets that you'll be spoiled for choice. Chiang Mai Night Bazaar is the most popular but my least favourite because it's very touristy.

While the Saturday and Sunday Markets found on Walking Street are also very touristy, they're still a good time because the whole city comes alive with street food stands and massage stations.

Another night market option is Chang Phuak Gate Night Market where you can try famous pork leg rice made by the Cowboy Hat Lady featured on the late Anthony Bourdain's Parts Unknown. Whichever you choose to visit, make sure you tie in an atmospheric food market into your Chiang Mai itinerary because it will certainly be a highlight.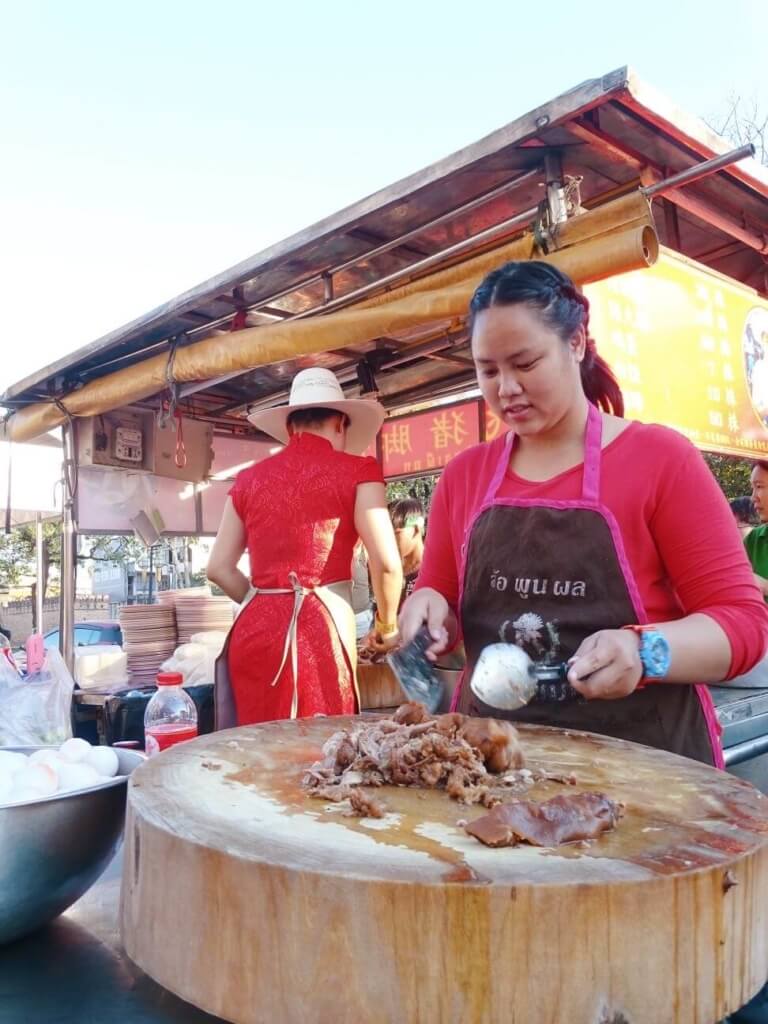 Morning – take a Thai cooking class
Day 3 – The Monks Trail & Nimman
Alternative option – Sticky Waterfalls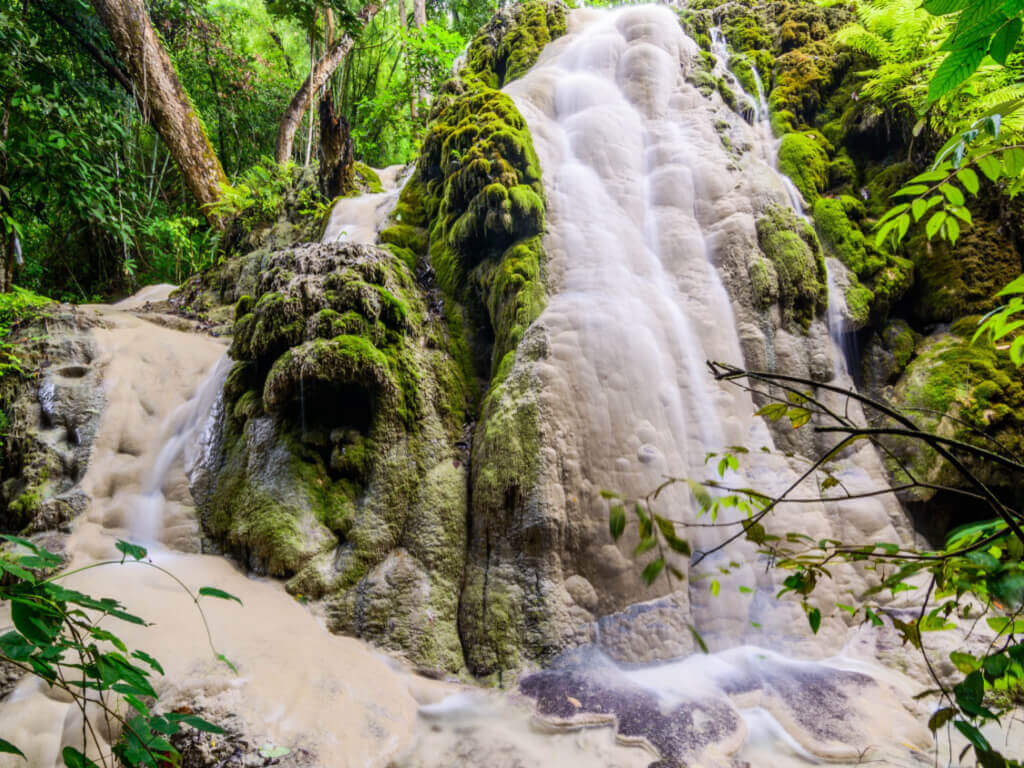 Fancy cooling down at a waterfall rather than hiking? If so, you might be interested in the Sticky Waterfalls, also known as Bua Tong Waterfall. Due to unique mineral deposits which make them feel sticky to touch, you can climb up them.

They're an hour's drive from Chiang Mai so you can either hire a guide, take an organised tour (or combine it with a Doi Suthep tour) or get a group together and split a songthaew there.
Monk chat at Wat Suan Dok
Finish this Chiang Mai itinerary with a bit of culture after your not-so-cultural trip to Nimman. Wat Suan Dok is a twenty-minute walk from central Nimman, located to the west of Chiang Mai.

Not only is it an impressive temple to check out filled with gleaming gold and white domes, but you can join a monk chat between 5pm to 7pm on Monday, Wednesday and Friday. Just arrive and follow signs to the office to register.
Bonus day trips to extend your Chiang Mai itinerary
I've designed this itinerary to incorporate the best of the city. But if you have time to enjoy surrounding Northern Thailand, why not take some day trips?
4 days Chiang Mai itinerary – Doi Inthanon National Park
5 day Chiang Mai itinerary – Elephant Nature Park
Seeing animals in Thailand is a complicated matter because you have to ensure you're supporting an ethical centre or sanctuary. Many people want to play with or ride elephants because they're cute, failing to understand these animals have been tortured to accommodate them.

I would advise you research thoroughly any animal experience and check recent reviews.

Elephant Nature Park and Kindred Spirit Elephant Sanctuary are two of the most ethical sanctuaries in Chiang Mai. The first is well-known so expect it to be busy while Kindred Spirit is much quieter. At these sanctuaries, you cannot ride or paint elephants or any of the other unethical activities some places allow.
Festivals in Chiang Mai
If you can time your trip around one of these festivals, do!
Songkran: Although the weather can be hot and sticky, the best time to be in Thailand is April when this annual water festival cools everyone down. Songkran celebrates spring by washing away negativity associated with the past year. You'll spend the festival running the streets getting soaked as locals and tourists alike fight with water pistols and buckets of water. Don't bring any valuables unless they're waterproof!

Yi Peng and Loy Krathong: During these Chiang Mai lantern festivals, Chiang Mai is illuminated with lanterns. Yo Peng sees lanterns released into the sky to symbolise letting go of bad energy and keeping hold of the good, while Loy Krathong sees offerings to Mother Nature released into the river.

Chiang Mai Flower Festival: I was lucky enough to experience this on the first weekend of February during my recent trip to Chiang Mai. Huge flower displays, including those in the shapes of elephants, pop up in Buak Hat Park and elaborate lower-laden floats parade through the streets.
Where to go next?