This post may contain affiliate links to things like tours, hotels, Amazon associates and products. These help me earn a small commission at no additional charge to you.
After departing Zanzibar's Stone Town, we had a final two nights camping in Tanzania before crossing the border to Malawi.

Our final night in Tanzania was freezing (very unusual so far) and we woke up to pack up our tents feeling damp and tired. The only downside to Africa overland life.
Sarah and I set our alarm for 4am to begin the task of getting our tent in its bag – despite the fact we'd been camping for two weeks, we were still rubbish campers. Luckily, our bus driver Joseph swooped to our side in the nick of time to silently assist and we then pretended we'd done it ourselves. All hail Joseph.
The first task of the day was crossing the border from Tanzania to Malawi. We'd all absolutely LOVED Tanzania and seen so much wildlife like this big guy below. Even though we're only a short way into our overland trip, I don't know how anywhere else will compete. While I was sad to leave, I was also excited to see what Malawi had in store…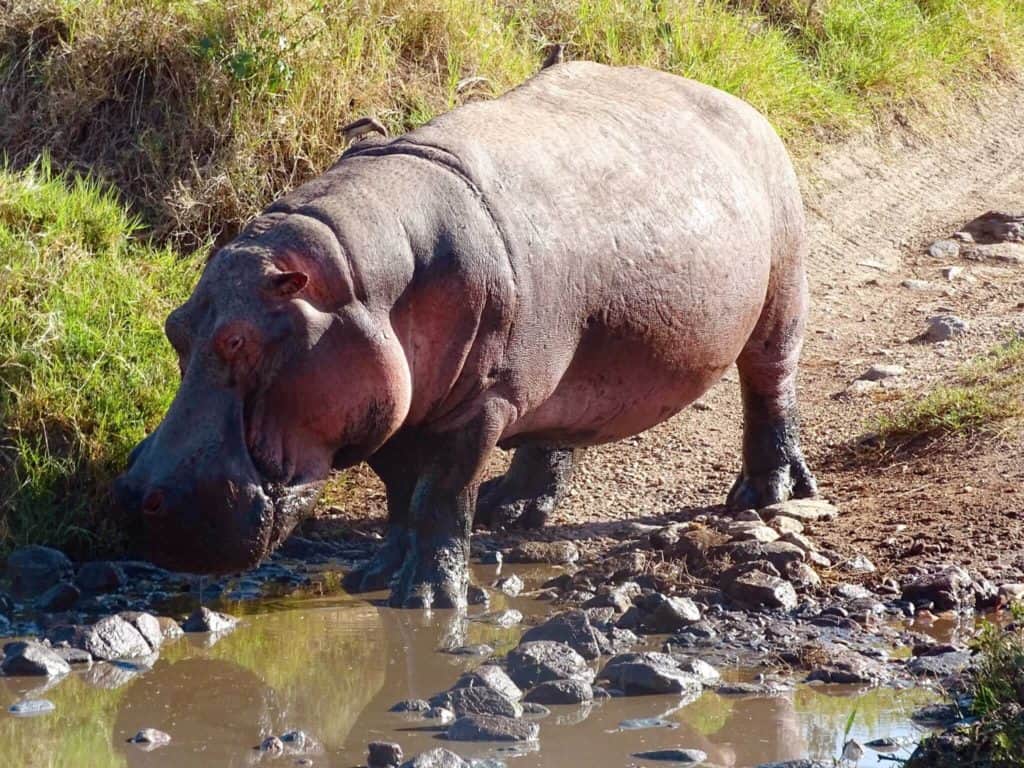 Once we were over the border, we had just 3 and a half hours on the lando before arriving at camp.
We were spending one night at Chitimba Camp nestled on the north-west shore of Lake Malawi, followed by two nights further down at Kande Beach (also on the shores of the lake). I couldn't believe how much I felt like I was by the sea – the beaches were sandy and the wind even created waves!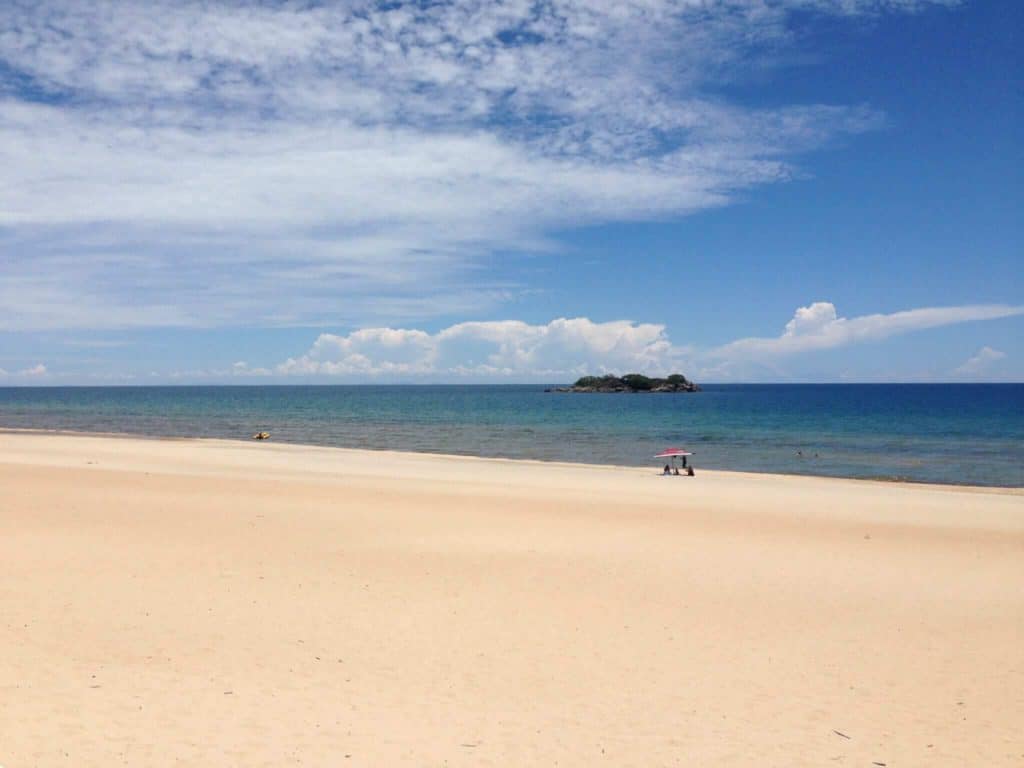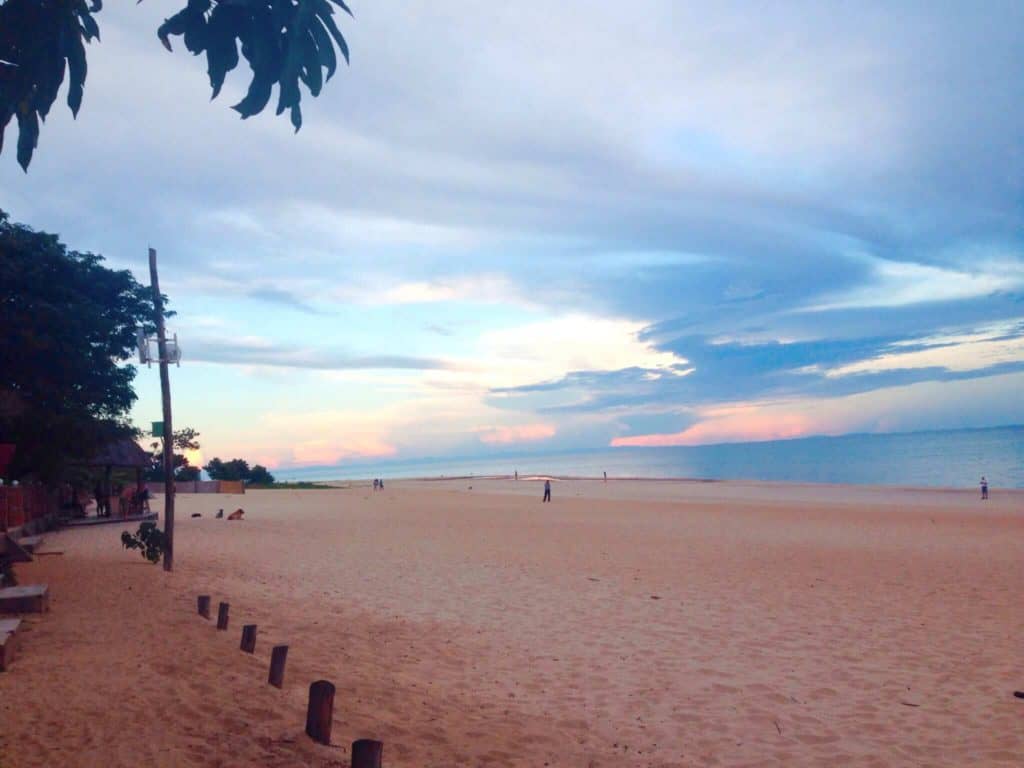 I'd fallen asleep after the border but woke up to see lakeside communities laying out their fishing nets on the sand. The arid climate we'd been used to in Tanzania was replaced by a much greener and mistier one with mountains lining the horizon.

After setting up our tents we had a few beers in a beach hut, before waking up early and continuing our journey the next morning. After five hours, we were at our second Malawian stop of Kande Beach.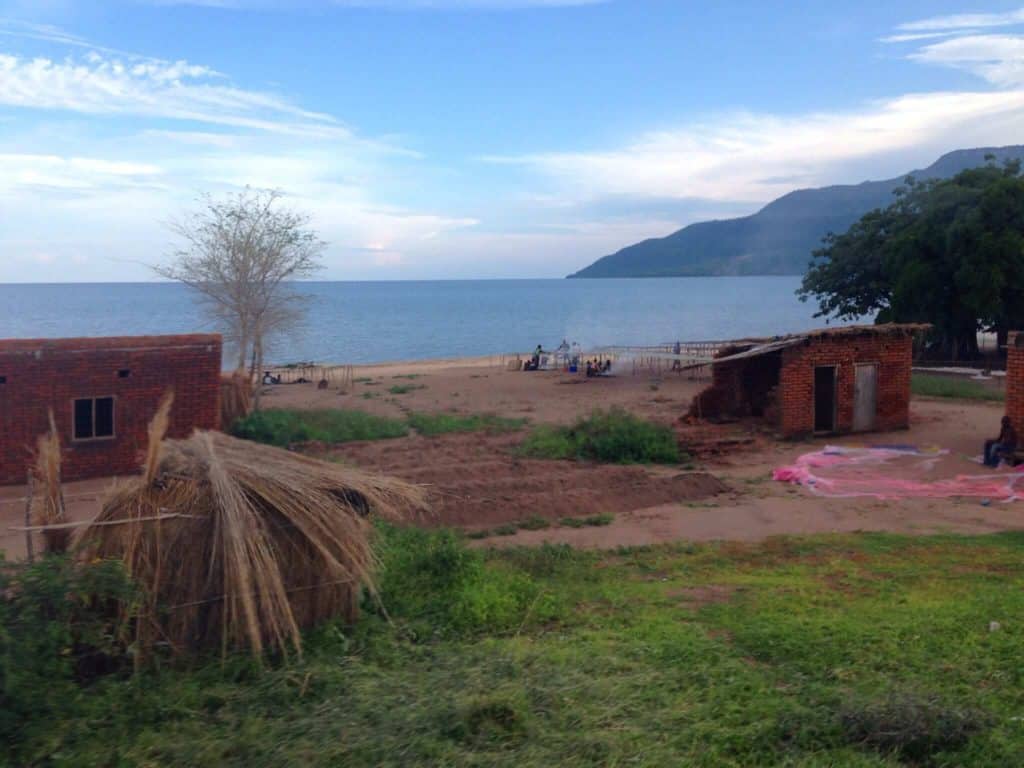 Kande Beach was beautiful! Sarah and I had been planning on holding out with tent life a little longer before upgrading to a bedroom but the option was simply too tempting (and our camping skills too dire). A hut on the beach was $6 each – our decision was made.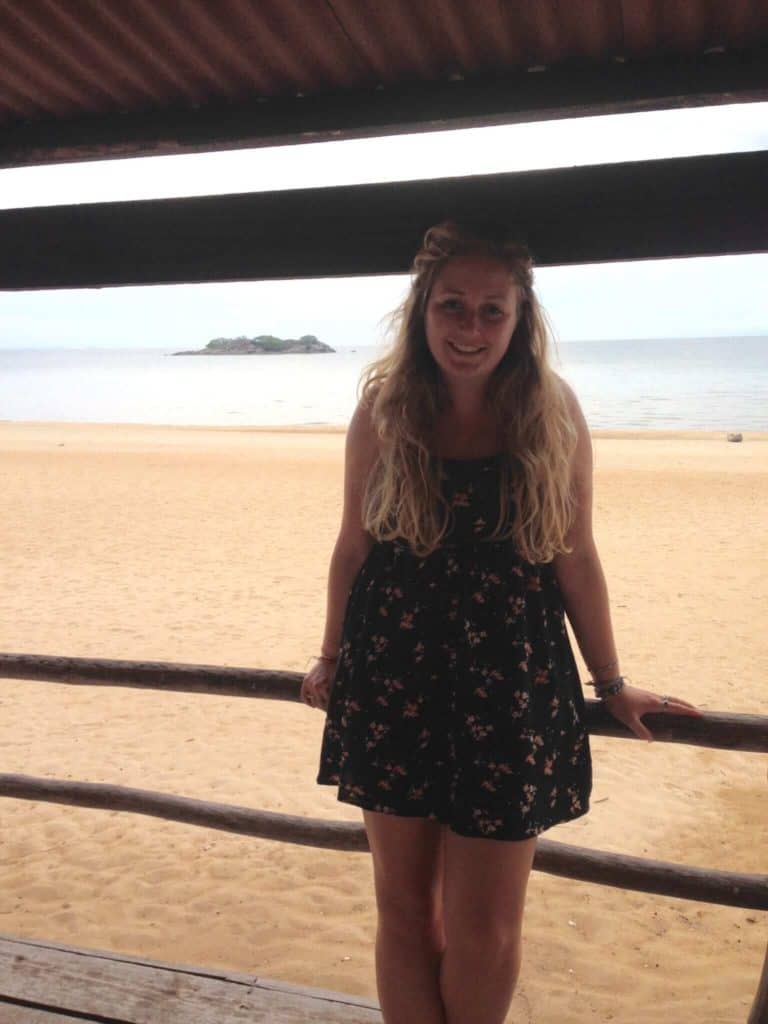 Despite it being glorious to not be in a tent for once, our room was home to a casualty. Sarah found a dead gecko in our bed that had sadly been flattened to a pulp and we can only assume one of us had rolled on in our sleep. What a way to die!
Justus cooked us a delicious local meal of barbecued chicken and pork with tomato and kidney bean stew and cassava (a type of root vegetable made into a powdery dough that the locals eat with their hands).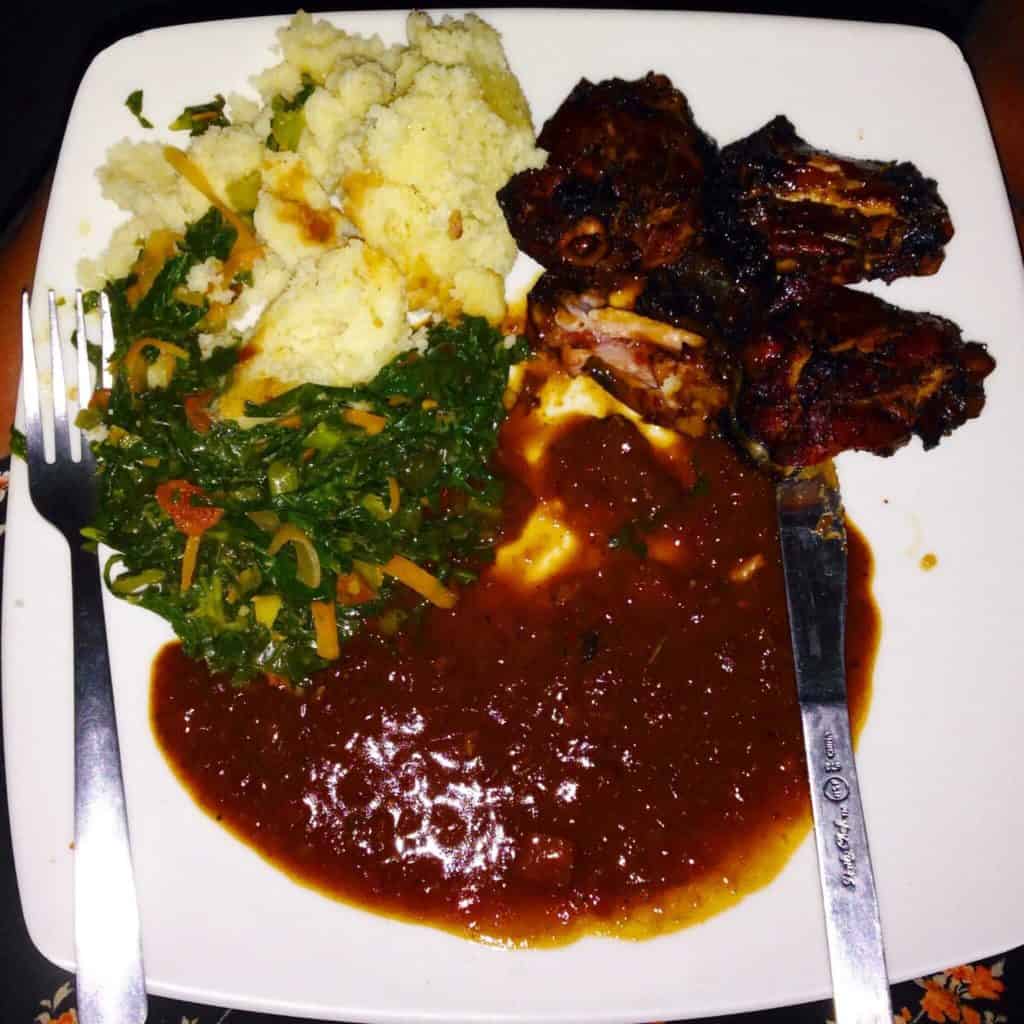 We'd all put in $5 for 'punch night' and bought rum, vodka and fruit juice. The nightlife was not booming at camp but some of us still managed to stay in the bar until 3am trying to negotiate an iPod change from a group of excitable Spaniards (neither they nor us were enthused by each other's music).
The next day most of us were hungover but Arte, Amanda and I still managed to make it horse riding. It was $35 for one hour or $50 for two so we went for the second option – but our sore bums the next day probably wished we hadn't!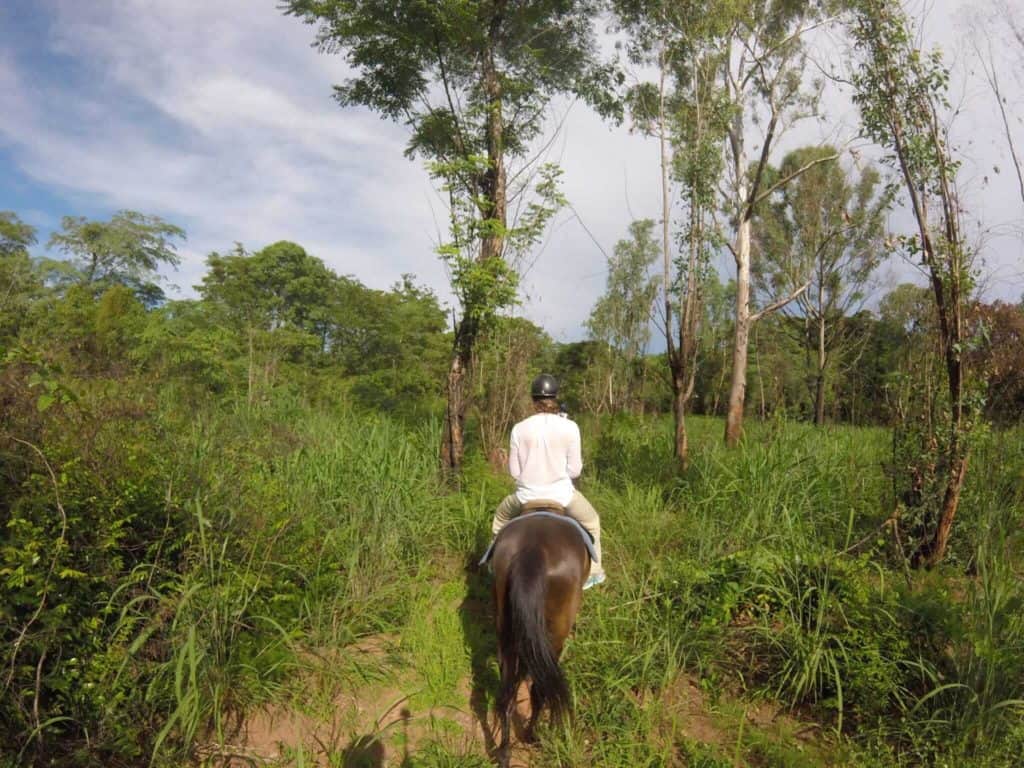 Along with two local guides we rode though a lush forest, open fields with long grass and the colourful local village. The experience was worth it just to see more of the surroundings outside of the beach camp, and it was nice to smile and wave at the locals. I'd learnt a local greeting but the guides informed me the people were responding with 'how are you?' to which I was blankly smiling. At least I tried!
It transpired that the life of a jockey was not for me, and I had great difficulty controlling my horse, who was named Pavarotti.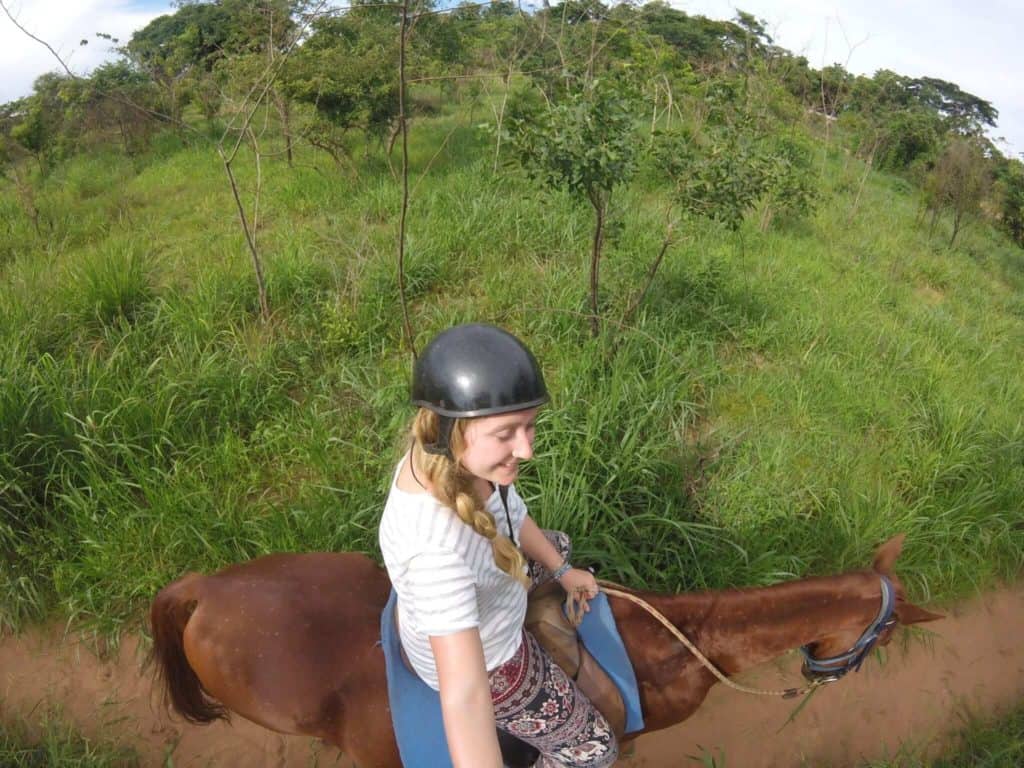 Trotting was definitely not my forte. As soon as Pavarotti picked up speed, it was all I could do to try and keep my feet in the stirrups and hold on for dear life. Every time he stopped to snack, I almost fell over his head and, despite the guide's claims that we were in charge of our horses, Amanda and I mused that this was not the case.
The afternoon finished on a high however, as we stripped down to our swimsuits, took the saddles off our horses and rode them through the lake – an experience both us and the horses loved.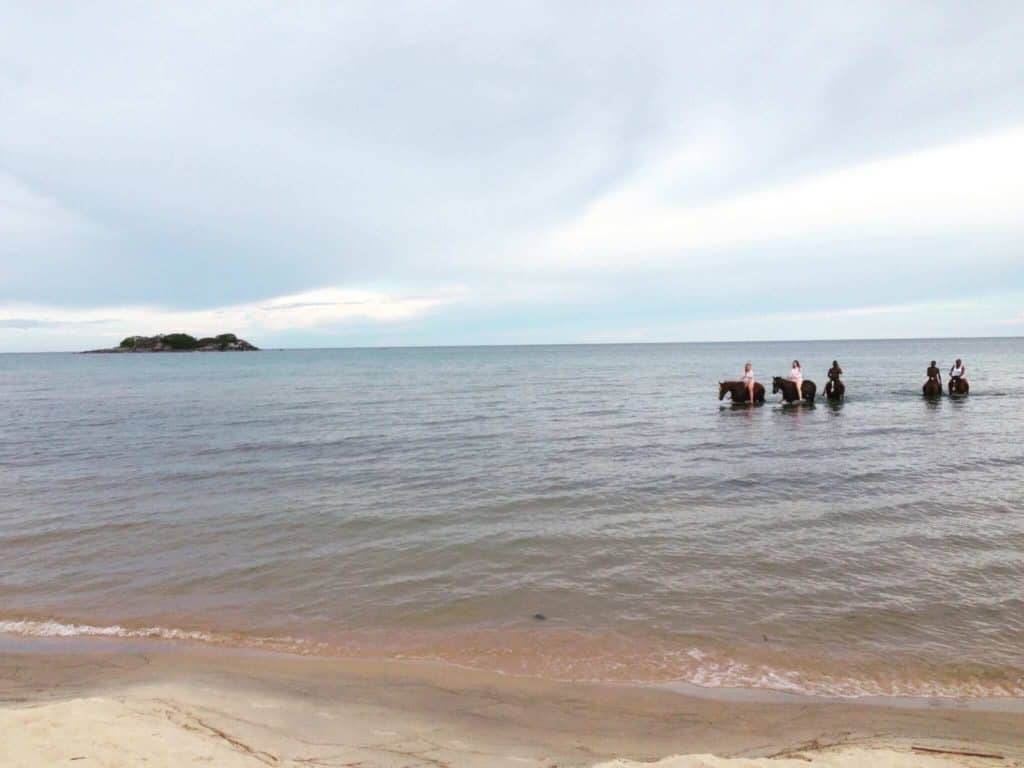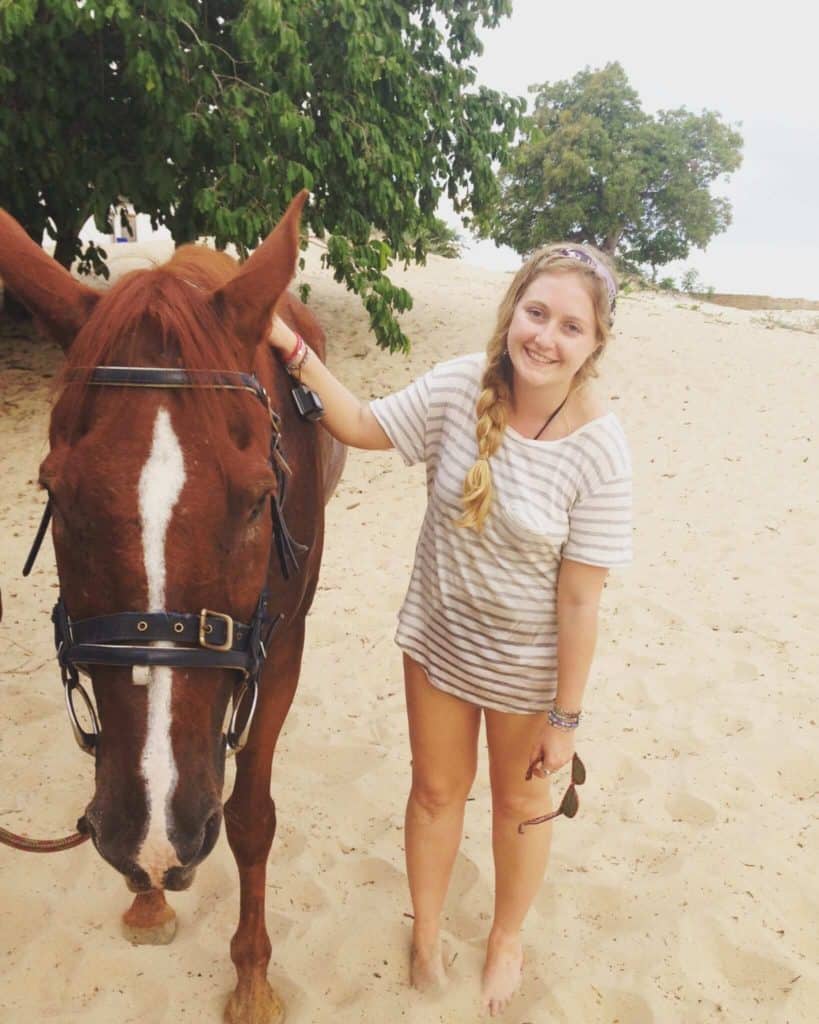 We then had a fascinating evening at the local village. Dinner was served sat on bamboo mats outdoors, and we ate delicious chicken, cooked spinach and more bean stew and cassava dough.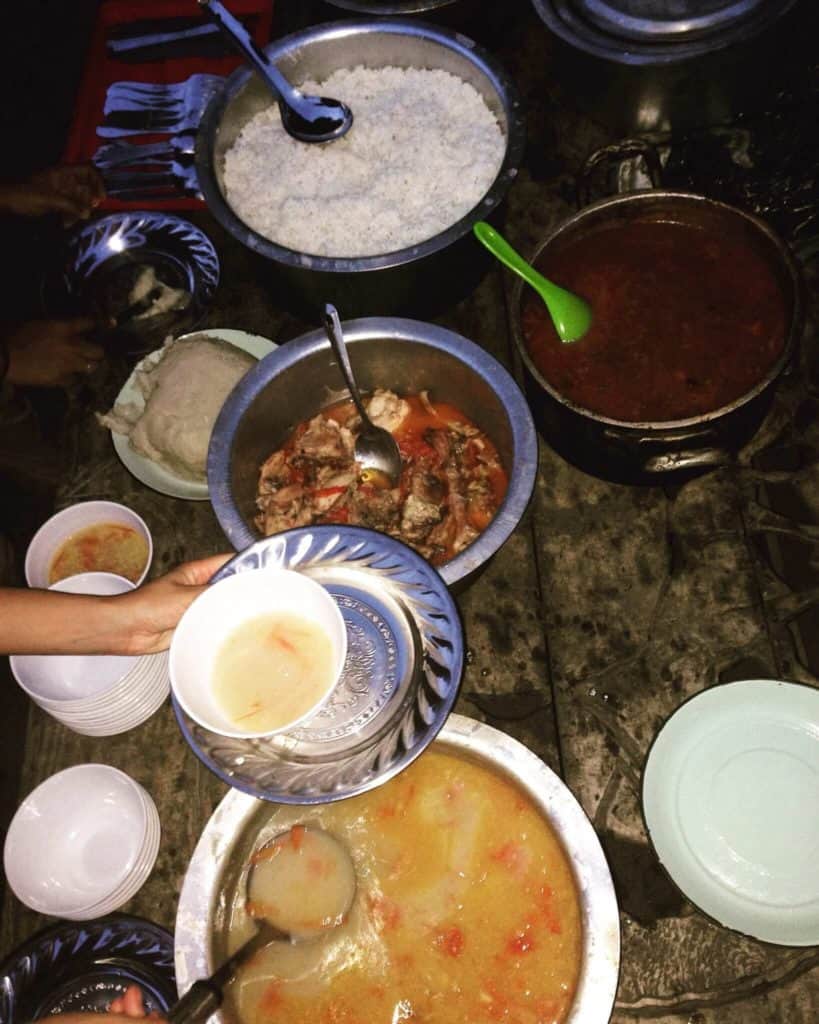 After eating we were treated to local entertainment in the form of singing and dancing with the locals. We were invited to introduce ourselves individually by song i.e. 'My name is Rose; I am from England' to the beat. Some of us were more tuneful than others (and some of us merely shouted out 'I'm Ben from England!').

The pressure to perform increased as we were invited to sing a song from our home culture. Arte and Amanda put the rest of us to shame by singing the Canadian anthem in French; and Sarah, Ben and I ended up flatly singing Twinkle Little Star due to our complete lack of anything resembling patriotism.
Our time in Malawi was short but sweet. The following morning we were up early to cross the border into Zambia – somewhere I was excited to trace my roots and visit the town my great grandparents had lived in 100 years ago.
Thanks for reading!
Read my other Africa overloading posts:
See you next time for more adventures,
Rose