This post may contain affiliate links to things like tours, hotels, Amazon associates and products. These help me earn a small commission at no additional charge to you.
Following the border crossing into Zambia (the fourth African country on our tour so far), the first stop was a small town called Chipata.

Here we were stopping briefly to use an ATM and visit the supermarket – but the stop held greater meaning for me.
Chipata was the town where my great-grandparents lived whilst my great-grandad was the manager of Barclays Bank almost 100 years ago. My grandma was also born here and spent the first few years of her life in sleepy Chipata.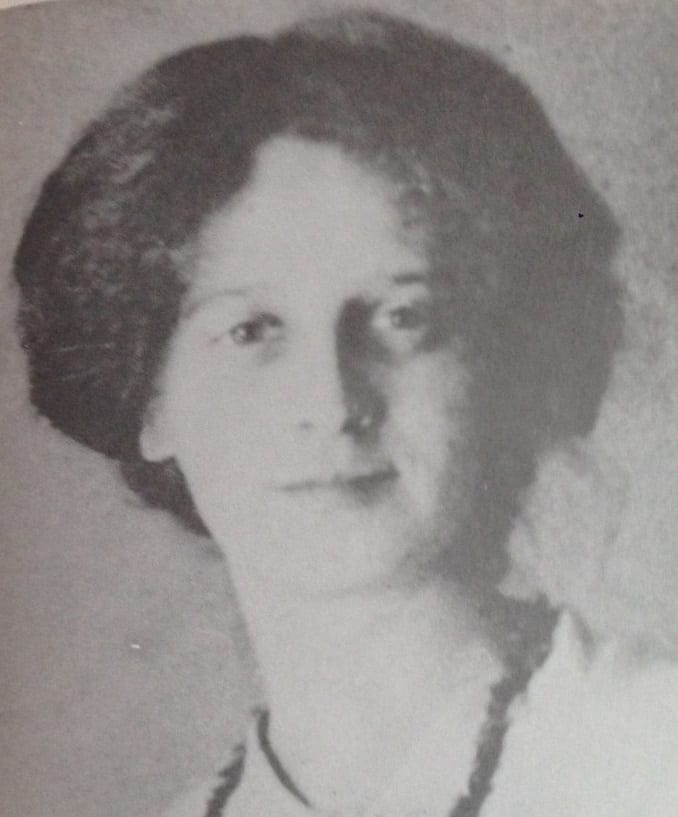 If you're interested in the full story, check it out here.

The only downside to taking a tour is that you're often on a tight schedule and can't control your own itinerary. While I knew we'd pass through Chipata, I had no idea whether we'd spend any time in town or if we'd arrive late at camp and leave early as we often do.

Either the universe or the G Adventures schedule was on my side however and the very bank we visited to get our Zambian cash happened to be the one I was looking for. Of course, no visit wouldn't have been complete without a really sweaty, unflattering photo.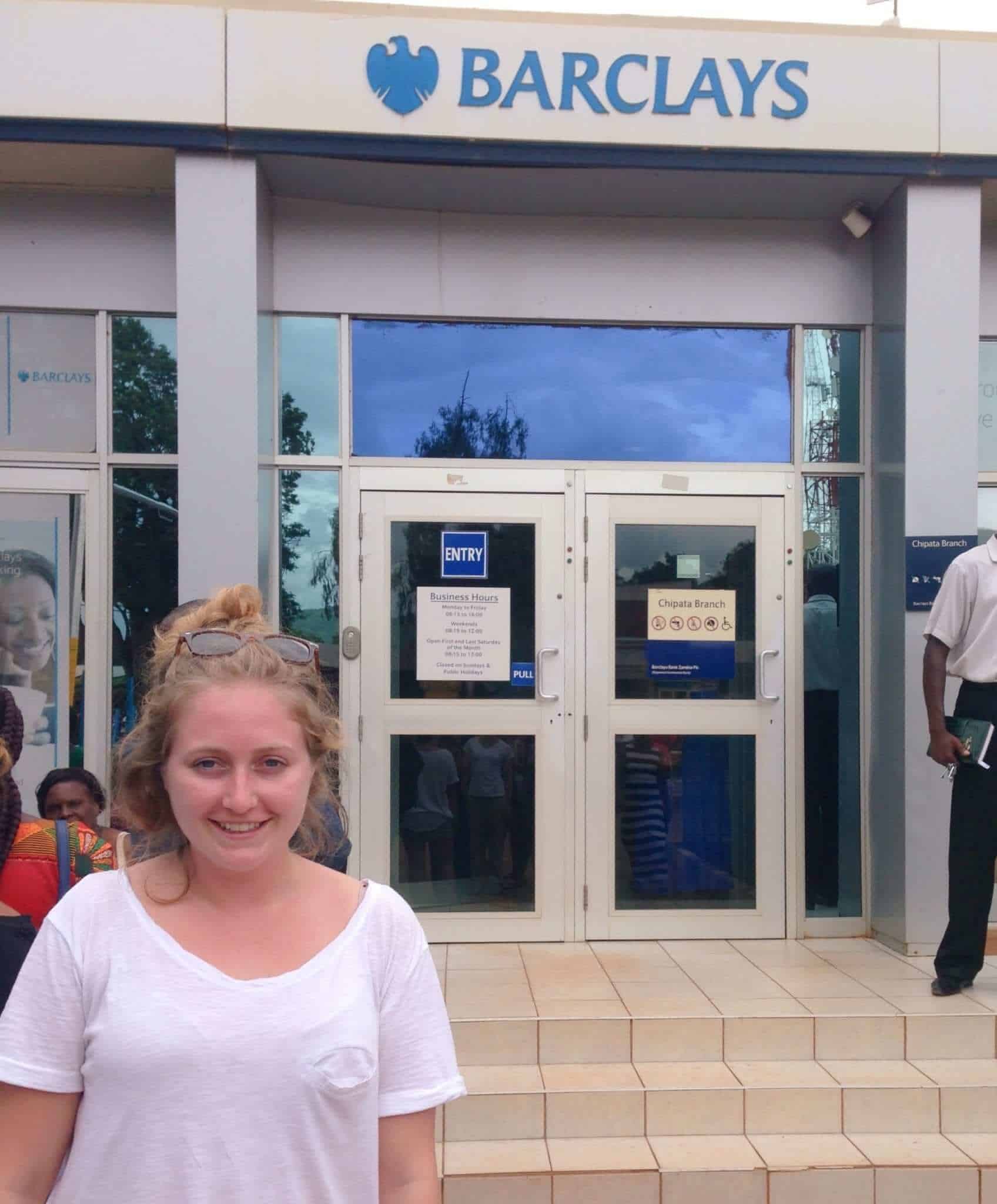 The locals, bank staff and some of my tour group probably thought I was completely mental, taking a huge interest and snapping photos of a perfectly ordinary bank.
Luckily, being deemed completely mental is not something that's ever phased me and I took my time examining the old building. I tried to picture the surrounding streets as they would have looked 100 years ago and decided, minus the cars, they wouldn't have looked very different. Chipata is a low-rise, dusty town that isn't full of amenities or very modern.
I even had a look inside the bank but couldn't find anything of any relation to my family. I didn't think I would but I did try to picture my great grandad (whose face I know from photos) sat behind the counter.
I wonder if my grandma would have played in the streets, or where exactly their house had been. She passed away just two years ago so I can't ask… I so wish she was alive today as I know she'd have been so overwhelmed and intrigued to learn about my visit. As someone who virtually never left her hometown in Norfolk after her fascinating yet sad start in life (my great grandad died out in Africa), her grandchildrens' adventures always brought her great joy.
The only place in the town that definitely hadn't been around in my great-grandparents' time was the burger and pizza joint by the gas station. Chris ordered a pizza which turned out to be three stacked together and secured with BBQ sauce which prompted him to muse 'I can't believe it's not American!'
After a night in a local campsite, we continued our journey towards South Luangwa National Park. This next leg was interesting as it was the section of my great grandparents' voyage from England that they travelled by foot. After a boat from the UK to Cape Town and trains through Durban, Johannesburg, Livingstone and Kabwe, there were no forms of transport to Chipata. By contrast, the journey that will only take us two bus rides, took them 26 days.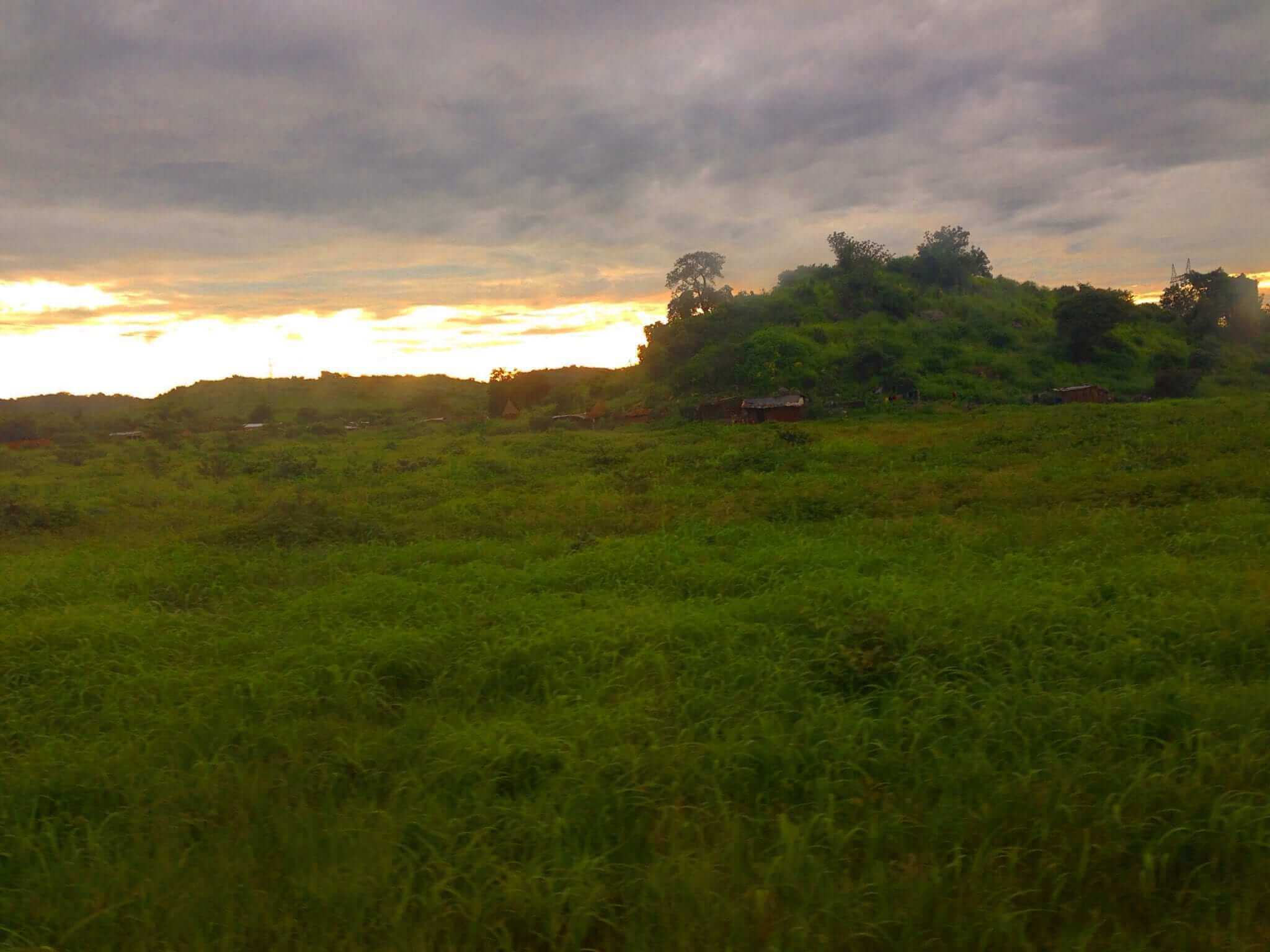 The countryside was gloriously green but very hot. It was easy to imagine the small local homes and settlements we passed looking exactly the same a century ago. Pedestrians we passed looked at us with curiosity and kids ran beside the bus, waving. It's unlikely even the youngest of children my great grandparents passed back then would still be alive today, but you never know!
We had just a five-hour journey to South Luangwa where safari opportunities were on the horizon.
Thanks for reading!
Read my other Africa overlanding blogs:
See you next time for more adventures,
Rose