This post may contain affiliate links to things like tours, hotels, Amazon associates and products. These help me earn a small commission at no additional charge to you.
I was excited to visit Zambia for more than one reason. It held a lot of family history for me – if you're interested, read the whole backstory here and my previous overlanding post about my visit here.
I was also excited to see some more wildlife during our overlanding adventure!
After a night in Chipata having just crossed the border from Malawi, our second and third nights were spent camping just outside of South Luangwa National Park. This was easily my favourite campsite of the trip and easily lived up to its name of Wildlife Camp. The campsite, swimming pool and bar (yes it was one of our nicer ones!) overlooked a vast watering hole where lazy hippos wallowed in the shallows and sometimes came up to the banks beside our tents.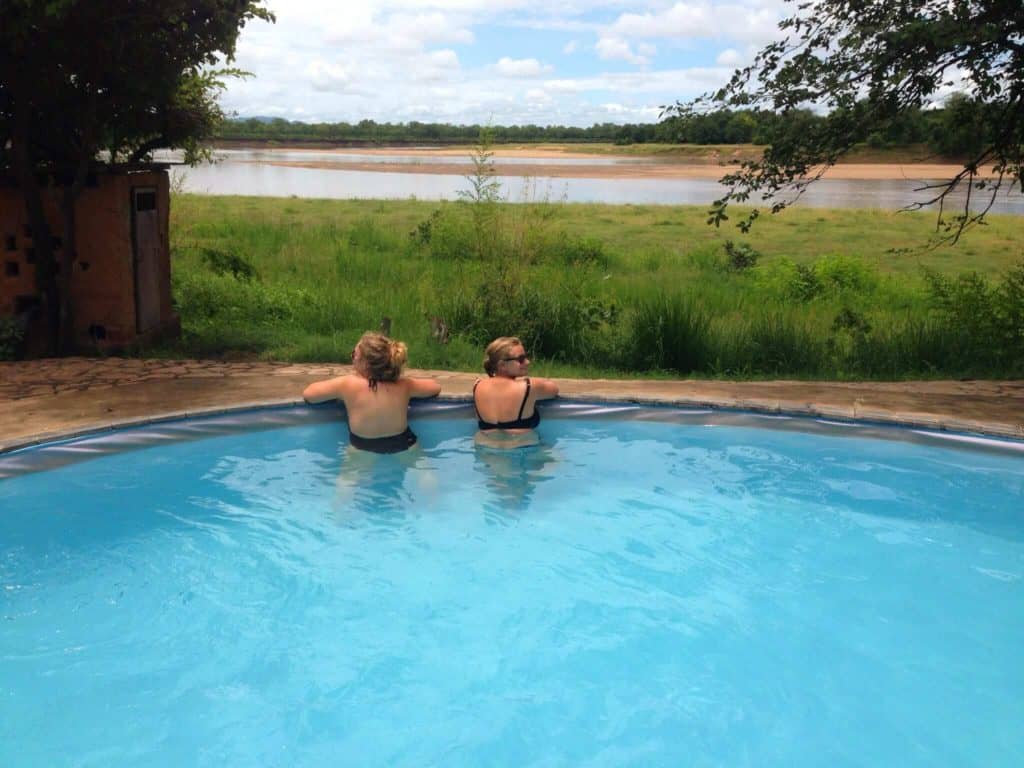 Both mornings I was awoken early by their distinctive gurgling and felt slightly scared. Hippos are vegetarian but are known as one of the most dangerous animals in Africa and could certainly crush a person or tent with their enormous weight!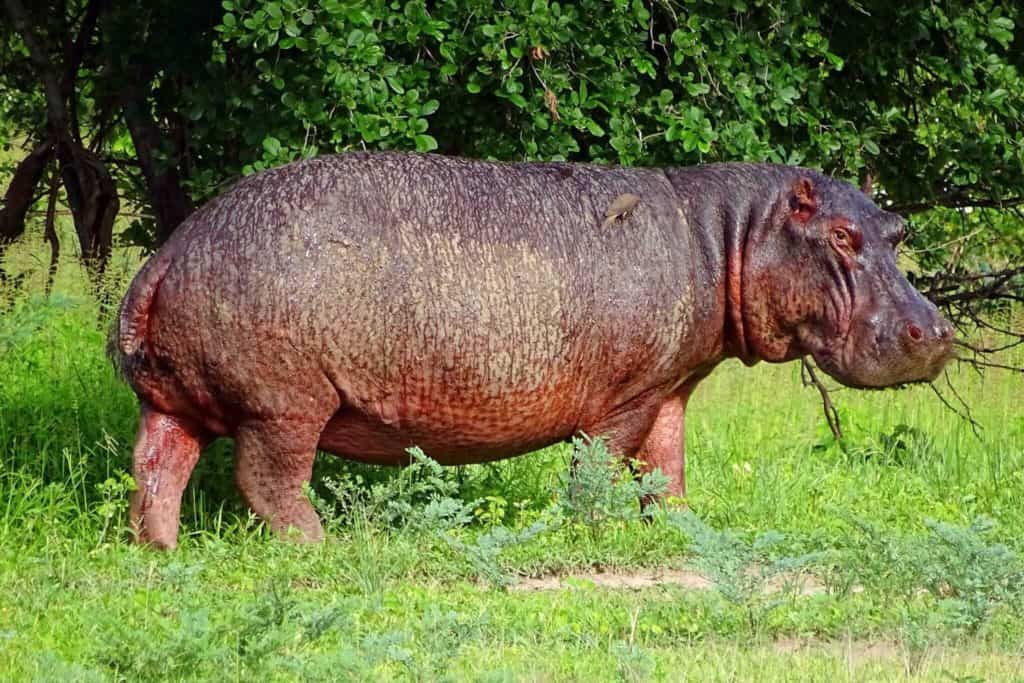 Monkeys and baboons were also a problem and we had to be really careful not to leave out food or let them get into our tents. On one occasion Bernie found his tent open, his toiletries scattered on the ground outside and teeth marks in his toothpaste tube.
It's currently rainy season in Zambia so we've weathered a few storms. The first one happened whilst in transit – we pulled closed the windows of the lando but unfortunately leaks sprung and rivers of water started running onto our seats. Bernie was instructed to hold a bucket to keep it at bay whilst others of us received a refreshing shower.
The second storm happened the afternoon we arrived at camp – luckily not until we'd set up our tents. Everyone got stuck where they were – me in the tent listening to music and the patter of rain on the roof, half the group in the cooking shelter (who had little choice but to start making our dinner) and the other half in the bar.

As soon as word reached me that everyone was really wasted I made a rainy pilgrimage there to find everyone cheering and swaying at the bar having each drunk a bottle of Amarula. I got over my initial dismay of missing the party by catching up as fast as I could.
Usually our guide, Justus, makes us dinner but the last couple of nights we've split into groups and taken turns at cooking. Luckily some would-be chefs in the group took charge (if it was left to me we'd all be dining on burnt pasta).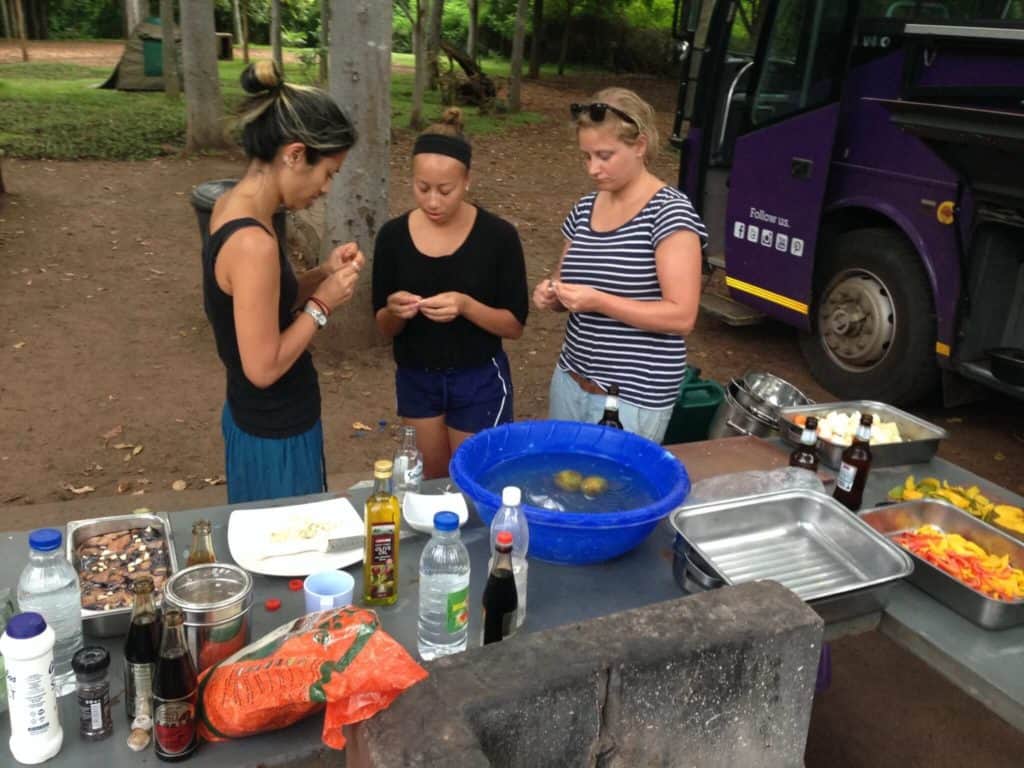 Rae had recently whipped us up a Filipino feast of chicken adobo with spinach and soy sauce, and this time Maria made us a meal from her home country of Greece. We had olives, tzatziki and an aubergine and beef stew – amazing!
Despite some of us feeling slightly worse for wear, the next day was pretty productive. It was a rare day off for those who wanted it to be, but there was also the option of a game drive in the afternoon for anyone who wanted to see more wildlife.

Not all of us took it as we'd been thoroughly spoiled in Tanzania's Serengeti National Park, an excursion we all went on as it was included in our trip. The South Luangwa National Park was an upgrade at $70 but I was keen to see as much as possible. I've always loved animals and I'm getting more and more into wildlife photography – and I'm glad to say it didn't disappoint.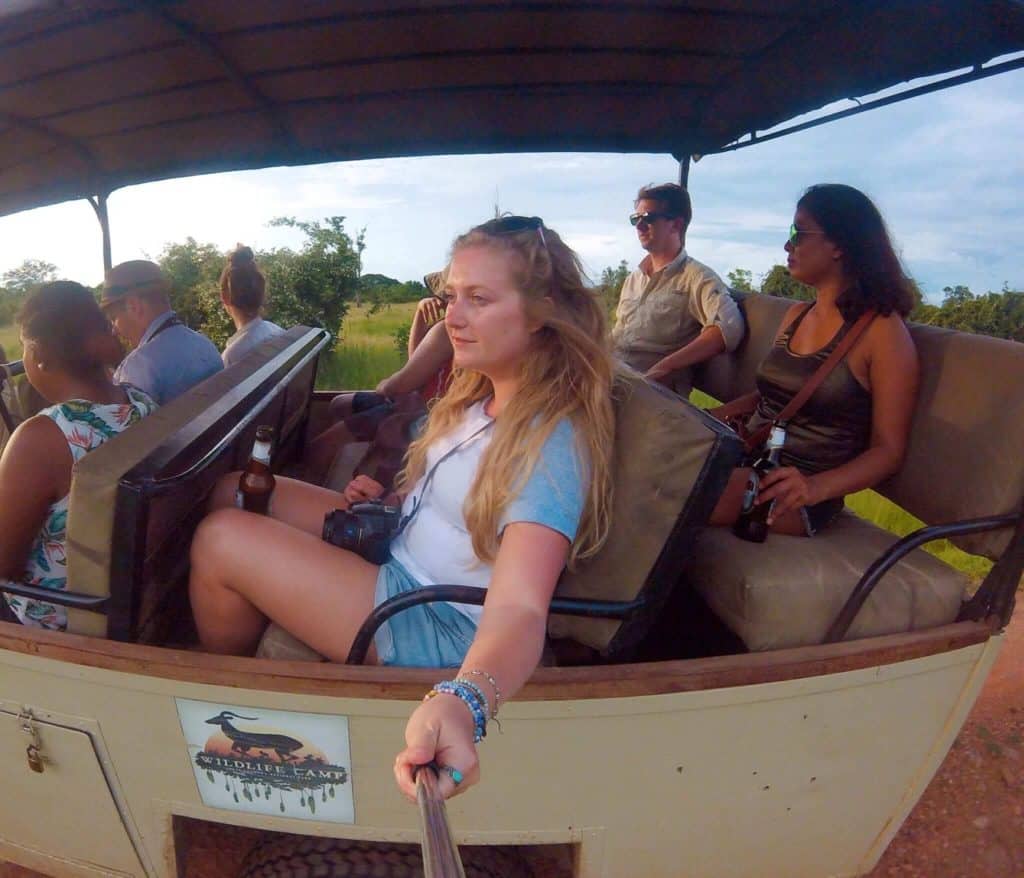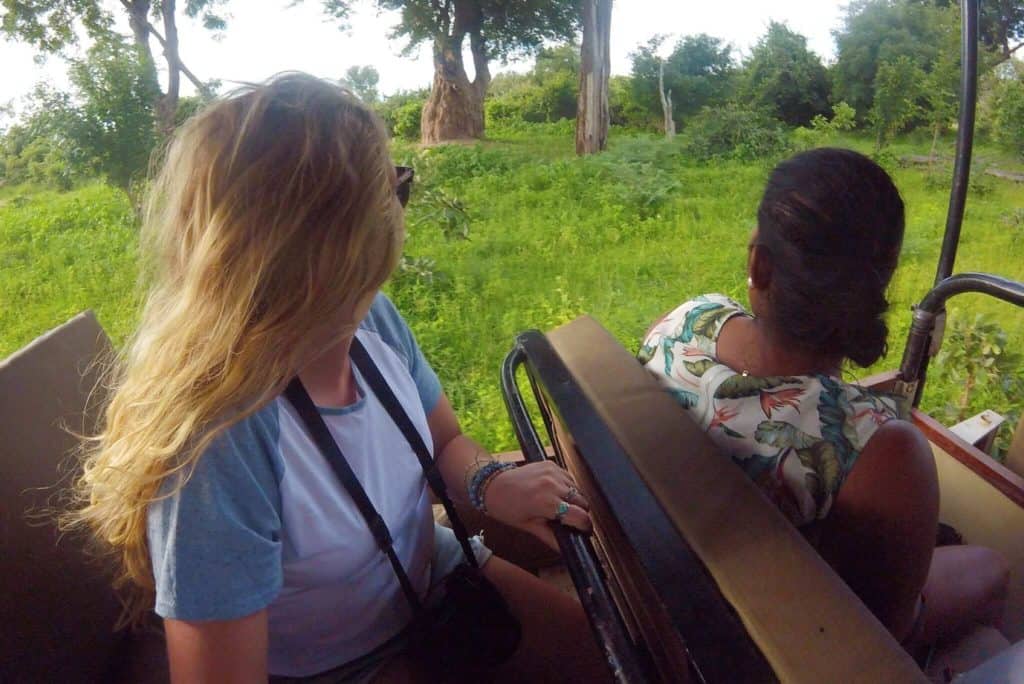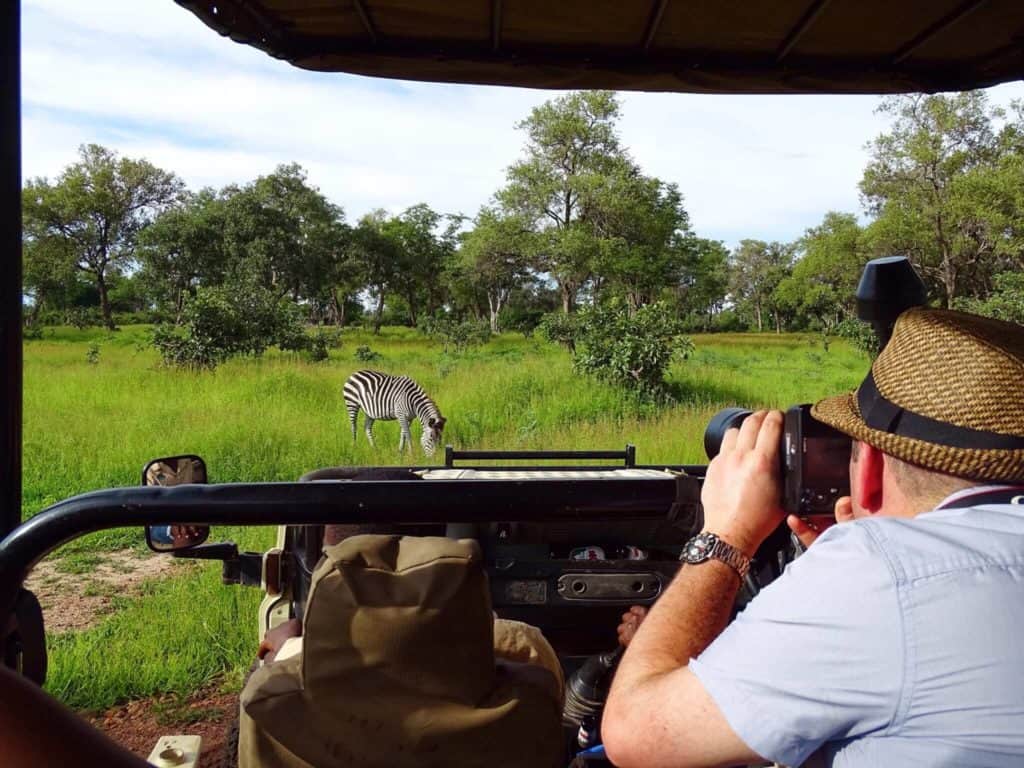 While we didn't see the same volume or variety of animals we did in the Serengeti (as long as I live that'll be a hard experience to top!), we were able to get more off road and closer to the animals in South Luangwa. It was also interesting to compare the lush green savannah to the dry plains of the Serengeti – the scenery has become much less arid as we've moved south.
We began by hanging out with a family of baboons including a couple of babies our guide predicted couldn't have been born more than a week ago.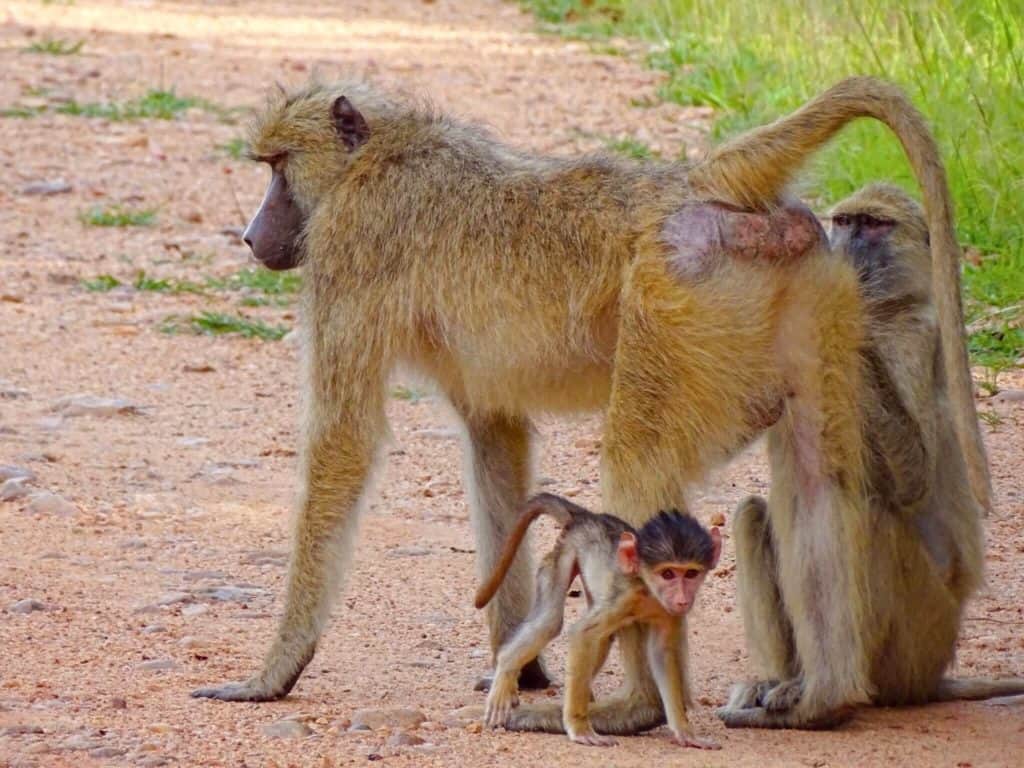 Next, we sat and quietly observed a pack of graceful impala. The young ones' big brown eyes were so endearing and I loved seeing the birds that sat on their backs and got transported around!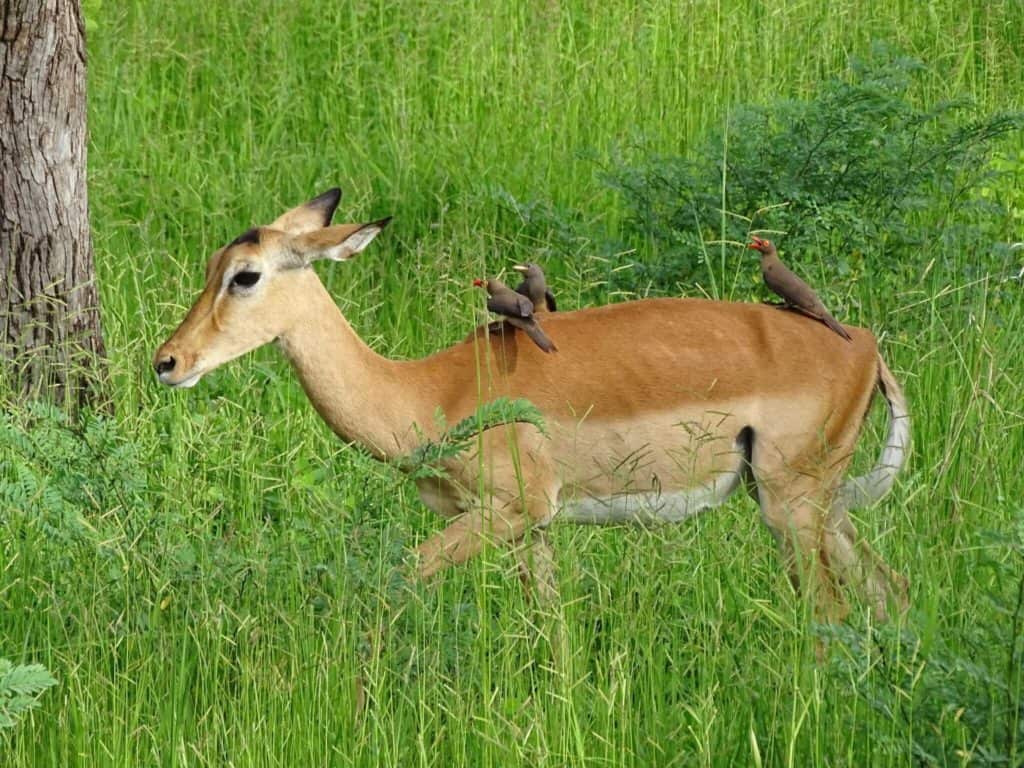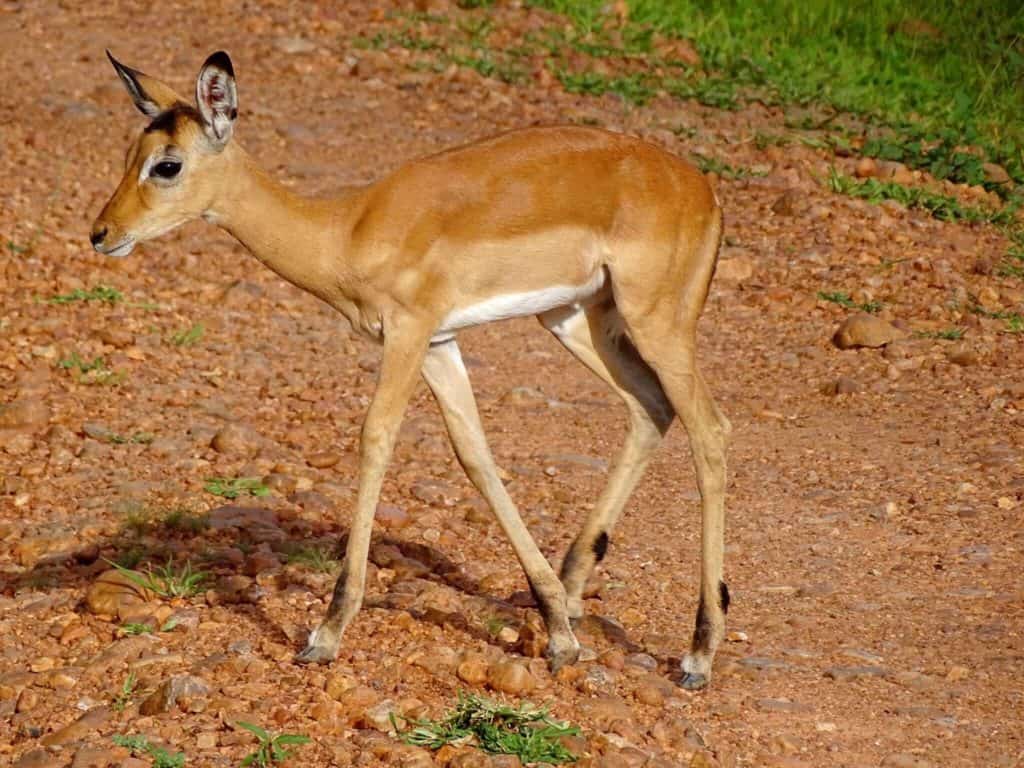 As well as mammals, we saw a handful of cool birds in the park. One of which was the hornbill: Simba's friend in the Lion King (Zazoo). While we didn't manage to catch sight of any Simbas, we did spy their fresh footprints. We also saw plenty of warthogs and shouted 'Pumba!' each time (no, you wouldn't believe we're all in our twenties and thirties).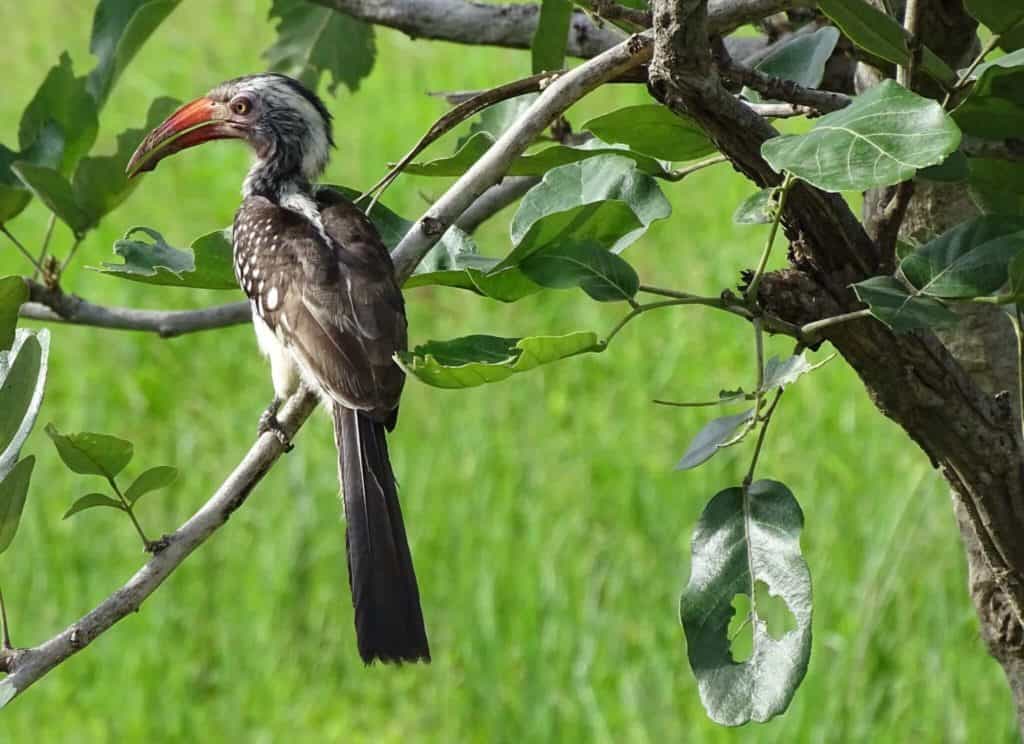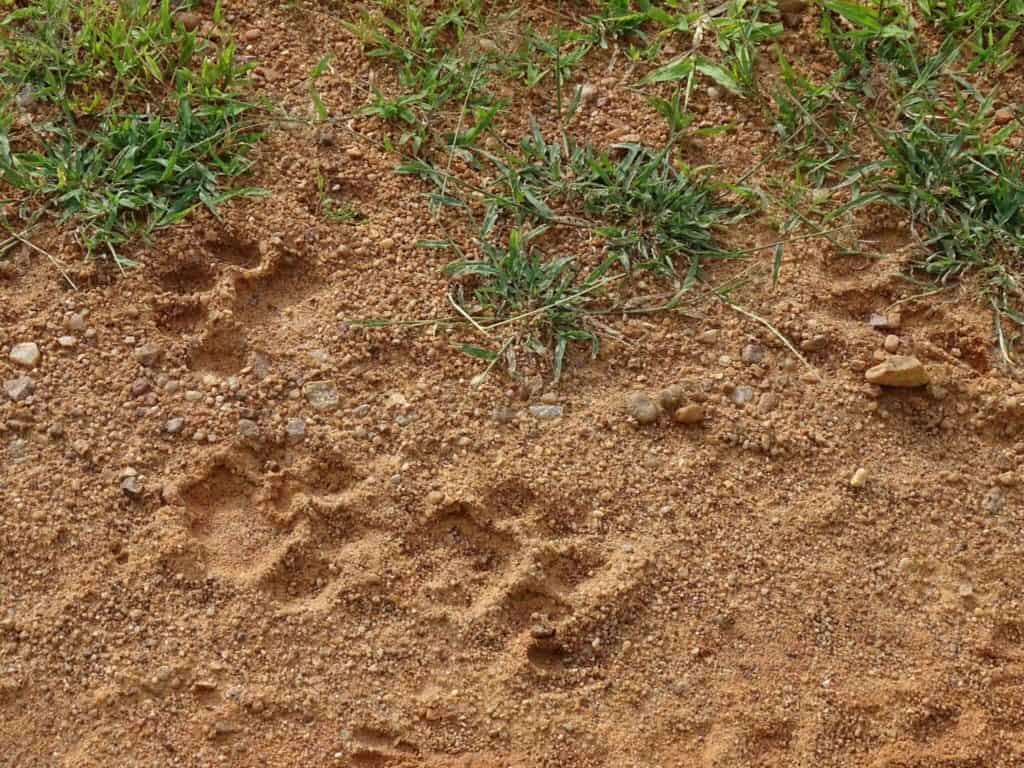 We were spoilt with lots of zebras, followed by a huge solo elephant and then a family of three including a calf. After taking photos I sat back and just watched. We were close enough to see their wrinkly skin and the majestic tusks that make them so vulnerable. Luckily our guide told us South Luangwa is now virtually free from poachers which is great news.
At sunset we stopped off by what looked like a field of cabbage but was actually water masked by floating greenery. The heads of hippos popped up every few minutes and, as instructed by our guide, we climbed out of the car and watched them from the banks, beers in hand.

We were told that the hippos' eyes, ears and noses were located towards the top of their heads enabling them to poke just the top of their faces out of the water. This was certainly the case… we laughed as the hippos popped up, disguised with water cabbage on their heads like a hat, and as soon as we tried to snap a photo, submerged themselves again.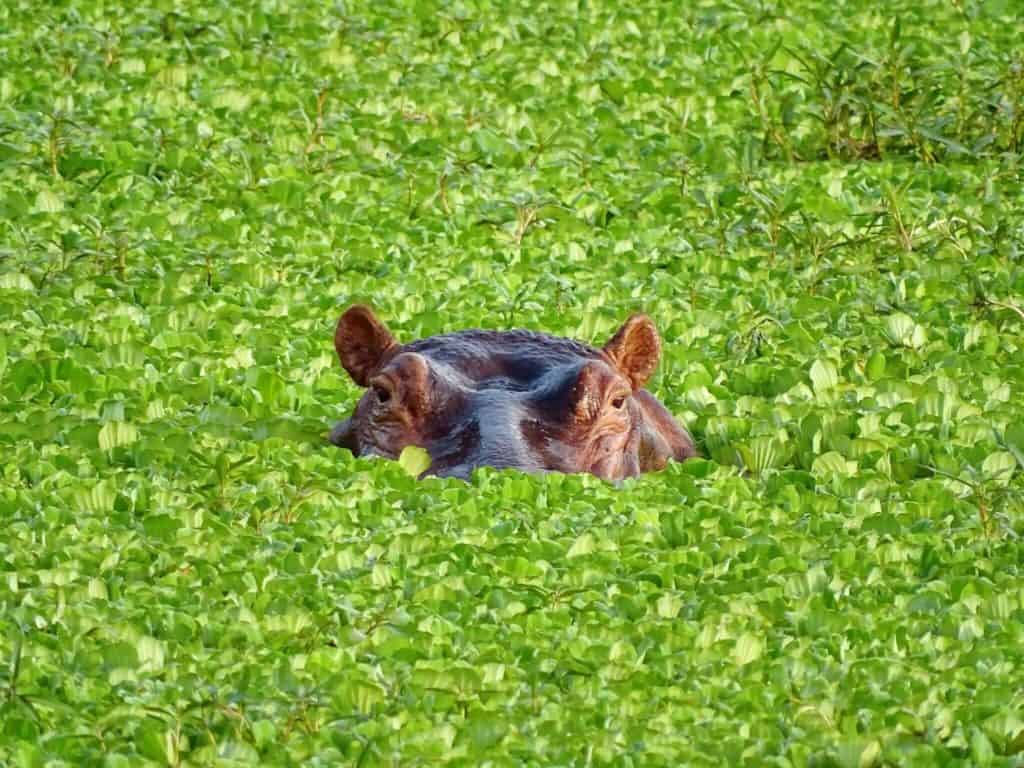 The light was fading and we suddenly ended up in the middle of a herd of elephants. It was actually quite scary – the closest must have been two metres from the car and the group were clearly wary of us, pulling back their trunks and trumpeting: a deafening sound that went right through me. We watched them observe us from above – I felt like the kids from Jurassic Park exposed in their car – before they finally backed off, reassured that we weren't a threat.
Once the dark set in, we were on the lookout for nocturnal animals. We were lucky enough to spy a mesmerising leopard stalking her way through the undergrowth, and we also saw no end of crocs lying on the roadside, their jaws open and water cabbage still attached to their backs. Hippos were also in abundance – I couldn't believe how many of them ran across the road, illuminated by our torchlight.
Finally, we observed a genet – a small animal that resembles a cat and is in the same family as the serval. It watched us while sat on a log – very sweet! Sadly it was pretty impossible to capture any photos in the dark. Let's have a zebra instead: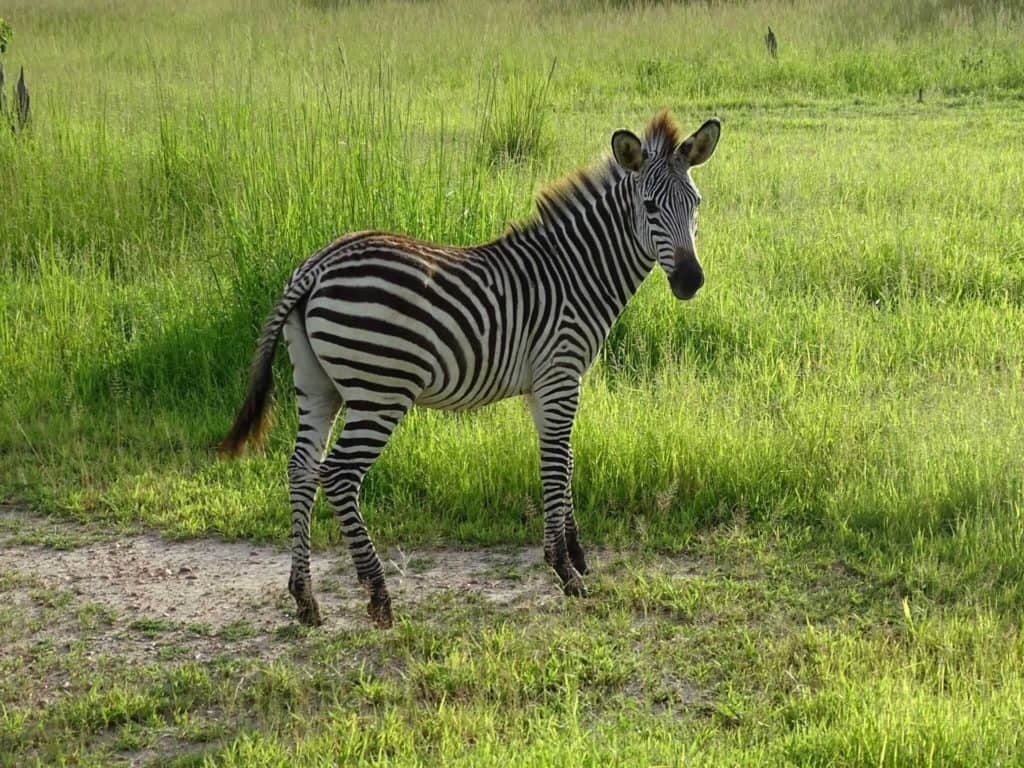 By the time we got back to camp it was 9pm and we were ready for bed as we needed to be up before 5am the next morning for a long travel day. We had just one more night in Zambia close to capital city, Lusaka, before crossing the border to Zimbabwe and settling for a few days at Victoria Falls.
Thanks for reading!
If you liked it, please share it 🙂
See you next time for more adventures,
Rose