Tirana: 1-2 days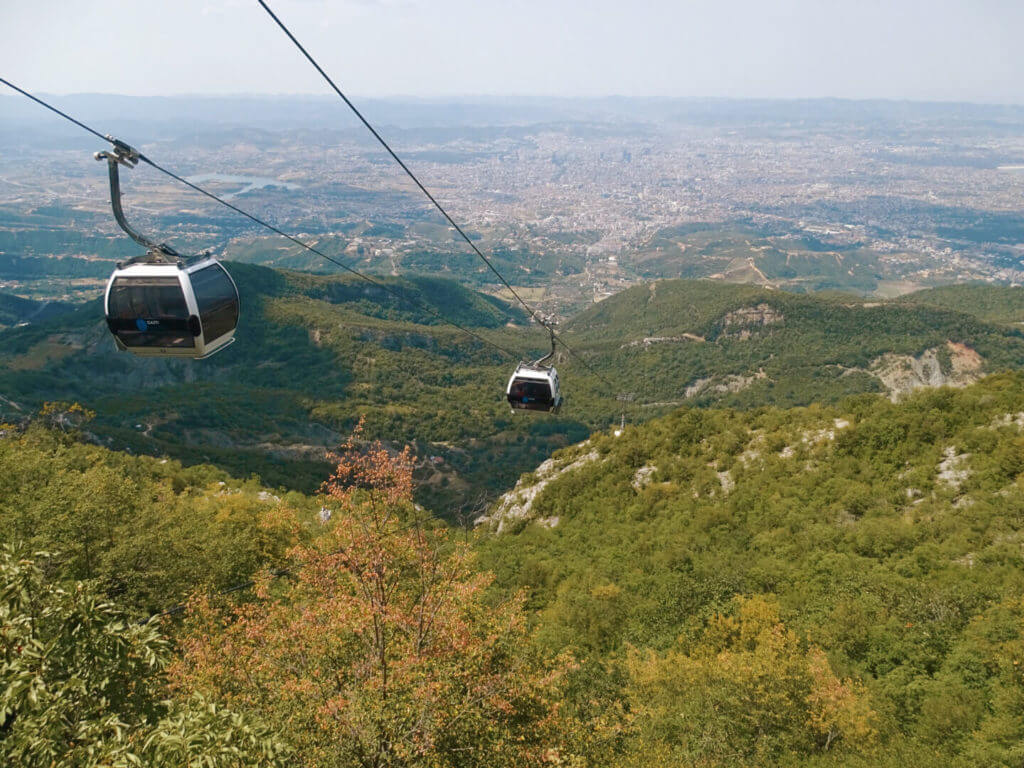 Berat: 1-2 days
Day trip to Osum Canyon & Bogove Waterfall
Where to eat in Berat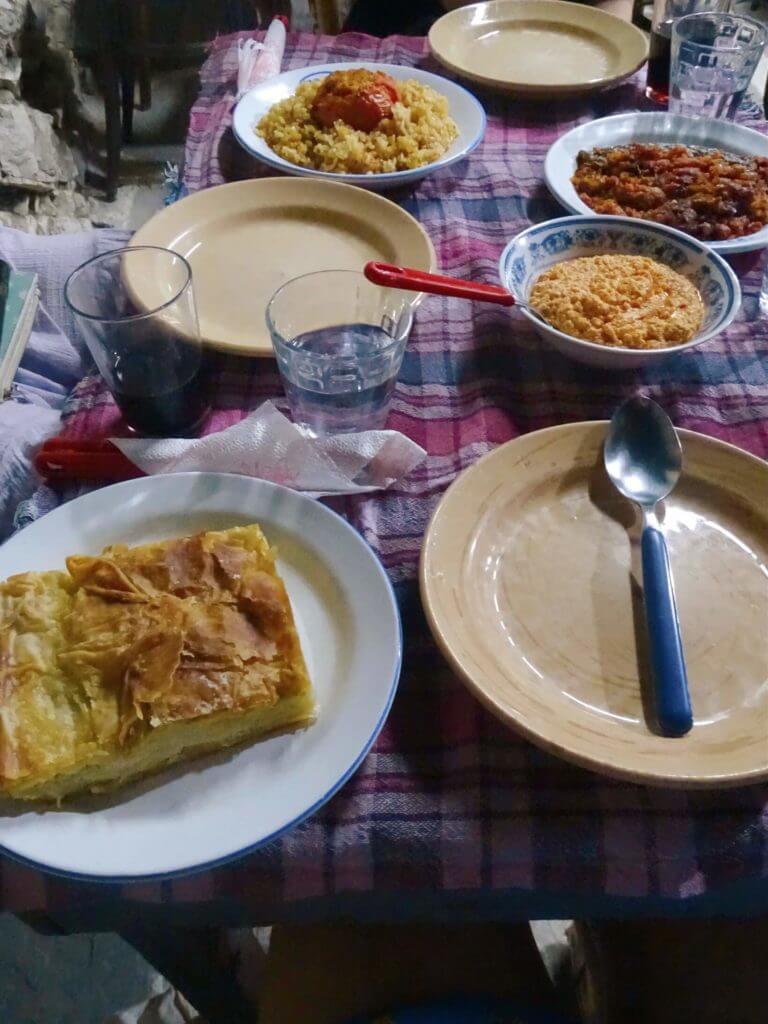 Easily my most memorable meal in Albanian was eaten at Lili Homemade Food. Lili is a character! Not only does he freshly prepare local dishes, but he gives a presentation on them during the two evening sittings held in the garden of his home.

There are just a few tables that are always booked a couple of days in advance. I'd suggest going to his place when you first arrive in Berat and securing a table within the next couple of days. We ordered burek, tomato rice, stuffed aubergine, and a rich sheep's cheese dip, washed down with local wine. It was delicious and affordable.
Gjirokastër: 1-2 days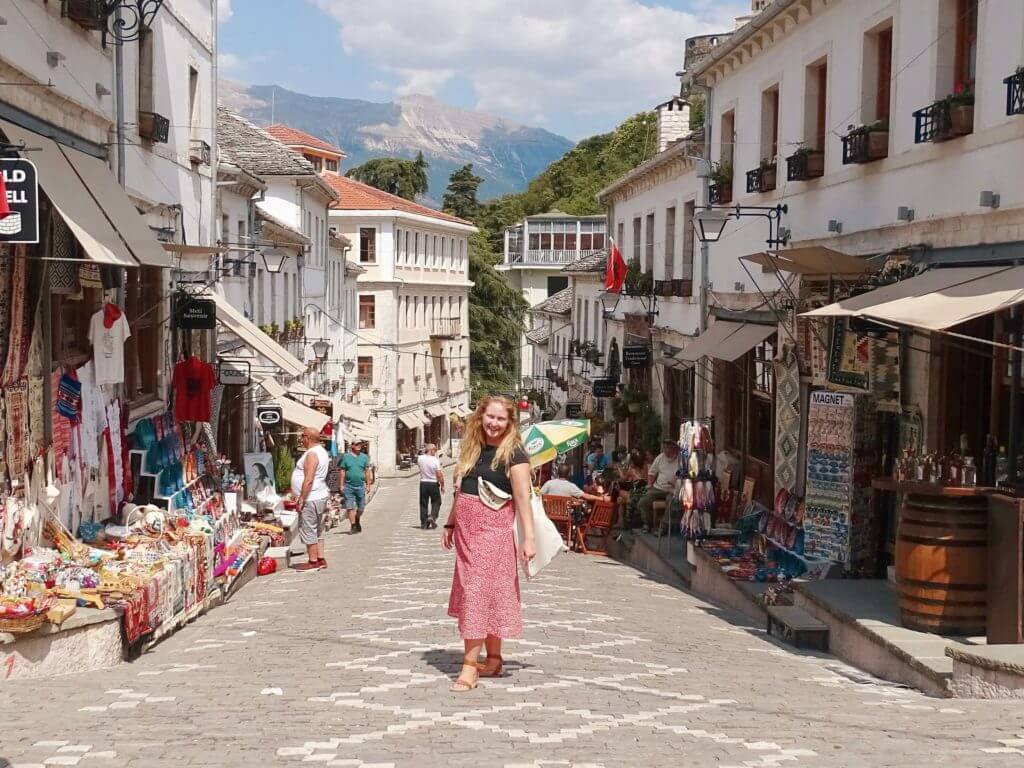 What & where to eat in Gjirokastër
Sarandë: 2 days
The Blue Eye – day trip
Himarë: 2 days
Where to eat in Shkodër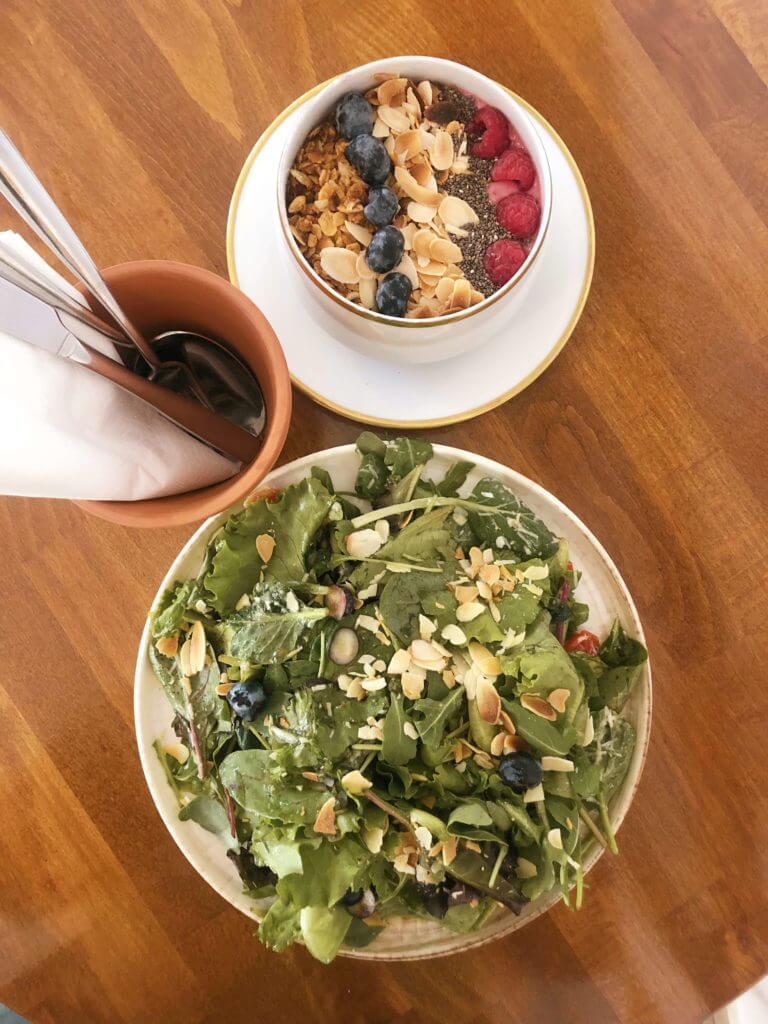 Stolia Coffeehouse & Brunch – after a lot of heavy (but delicious) Albanian food, I was thrilled to find this healthy cafe with serious Bali vibes. Think excellent coffee, smoothie bowls, salads and avo toast. The cafe is cute with good Wi-Fi and outside seating. I ate there every day!

EKO Club – this is another cute cafe with indoor murals, colourful cushions, books stuck to the walls and even indoor swings! They serve local produce like cheese & meat platters and traditional Albanian desserts. I tried sheqerpare: shortbread soaked in syrup. It was delicious but very sweet!

Restaurant Pizzeria Italia – a friend and I had a real feast here of garlic bread, pasta and wine. I remember marvelling at how cheap it was!
Theth hiking – 2 nights
Where next?
Albania shares a border with several other fantastic Balkan countries including Greece, North Macedonia, Kosovo and Montenegro. Some fantastic spots I'd suggest are: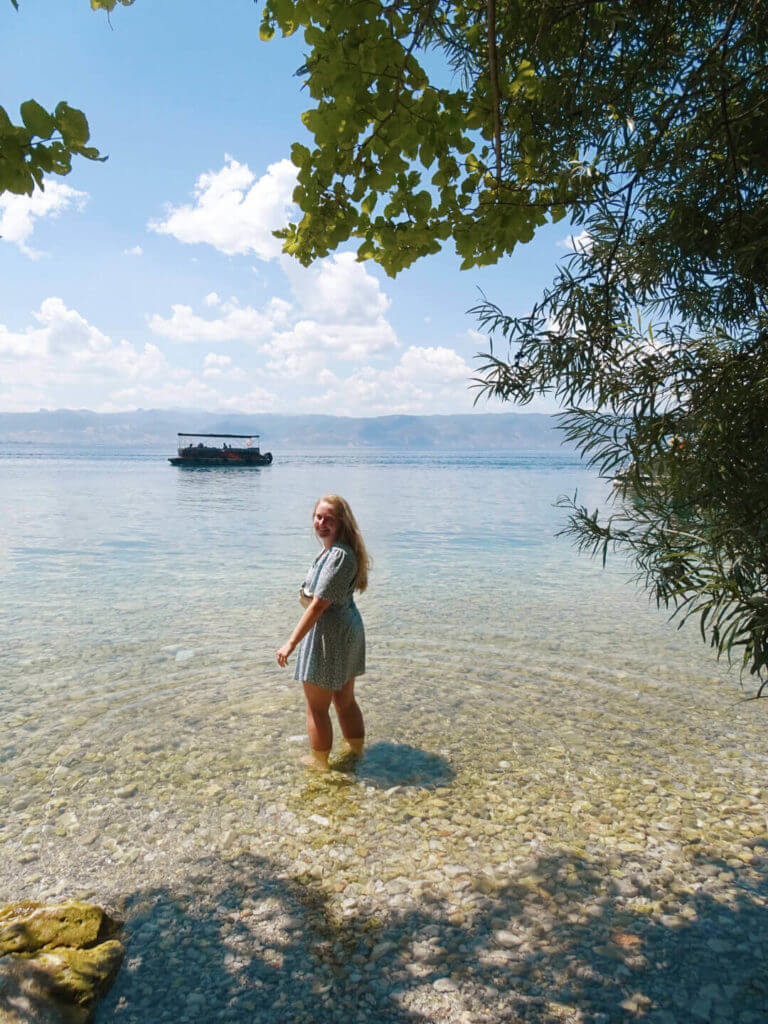 Lake Ohrid: this stunning lake borders Albania and North Macedonia but it's most popular to visit from the Macedonian side. The crystal-clear waters are the perfect swimming temperature in the summer. It's such a hidden gem!

I also enjoyed visiting the Macedonian capital, Skopje, and taking a day trip to Matka Canyon.

Bar/Kotor/Budva, Montenegro: the country's capital of Podgorica doesn't have a very exciting reputation but the coastal cities are spectacular. I spent a wonderful peaceful time in Stari Grad, Bar. During my Montenegro itinerary, also had an amazing trip to Kotor taking boat trips on the lake and day trips into the mountains.