This post may contain affiliate links to things like tours, hotels, Amazon associates and products. These help me earn a small commission at no additional charge to you.
If you're planning a trip to Galway, I'm already jealous.
Even though I visited as an add-on to a Dublin trip, I ended up actually preferring Galway's colourful, cosy feel. You can easily explore the city in a day and spend another touring the Cliffs of Moher and the surrounding countryside.

Galway is a great city for backpackers because you can get around easily by foot and there's a lot to do for free. Plus the nightlife is excellent! I'll run through the essentials then tell you about my favourite things to do in Galway, Ireland. Ready? Let's go…
Where to stay in Galway
Galway City Hostel is one of the best hostels I've stayed in and a bargain at €18 a night. It felt like being in someone's modern and cosy apartment and they ran different events (including €2 shared dinners) and bar crawls almost every night. I stayed in a four-bed dorm which was a nice change to some of the massive rooms I've been in recently, plus there was free tea and hot chocolate and it was only a 10-second walk (literally!) to the train station.
Things to do in Galway
Galway is a small city so it's anything but hectic to explore. You can get around easily on foot and while there's enough to keep you busy, you won't be rushing to pack it all in. Most of the following things to do in Galway can be done during the same day:
Wander the colourful town centre
All the shopfronts in Galway look straight out of a fairytale (or an Instagram feed). There are very few chains and it's a lovely place to sip coffee and people watch.

Walk down William Street, Shop Street and turn onto Middle Street.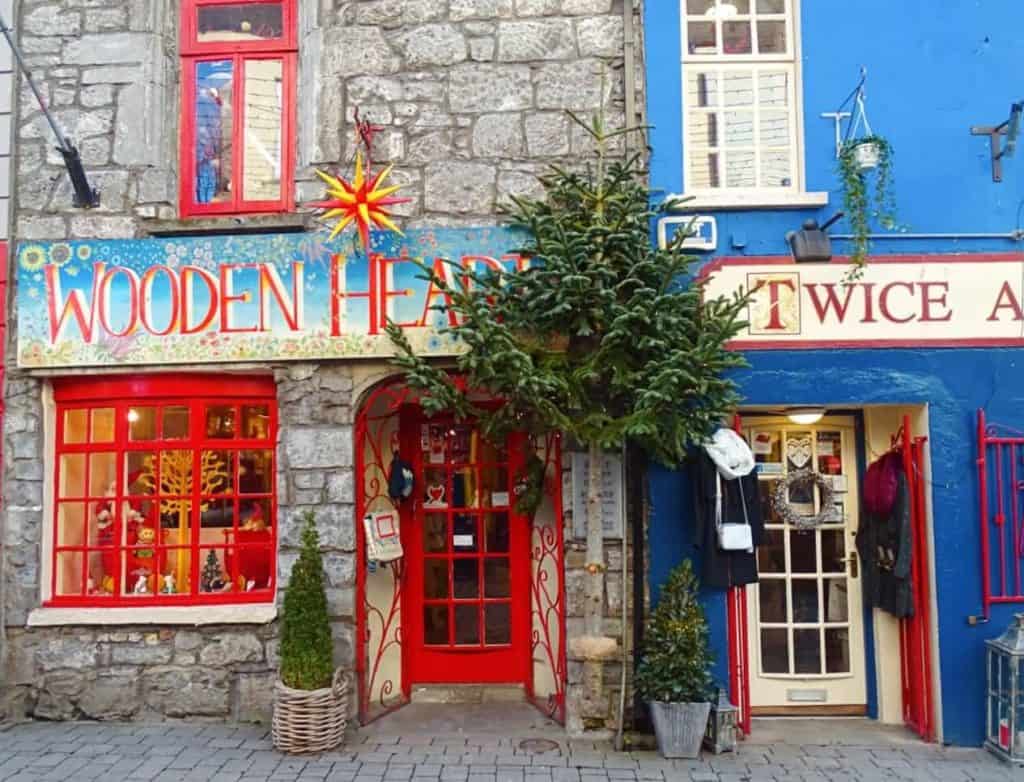 Soak up the view from Long Walk
The colourful houses along Galway waterfront make up part of the Long Walk. You can take it further along the coast – a great way to shake off the cobwebs or a hangover.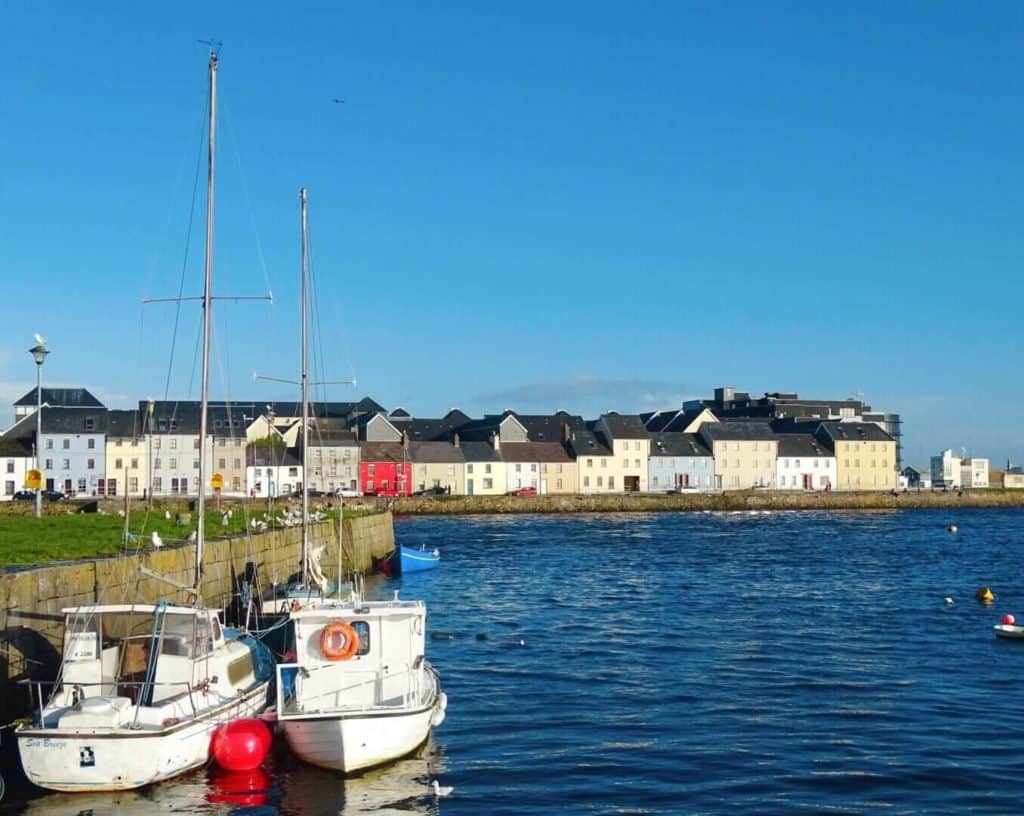 Browse at Charlie Bryne's Bookshop
Bookworms need to get to Charlie Bryne's ASAP where there are books piled to the ceiling on every topic under the sun. I've never seen so many in my life and could have spent all day browsing.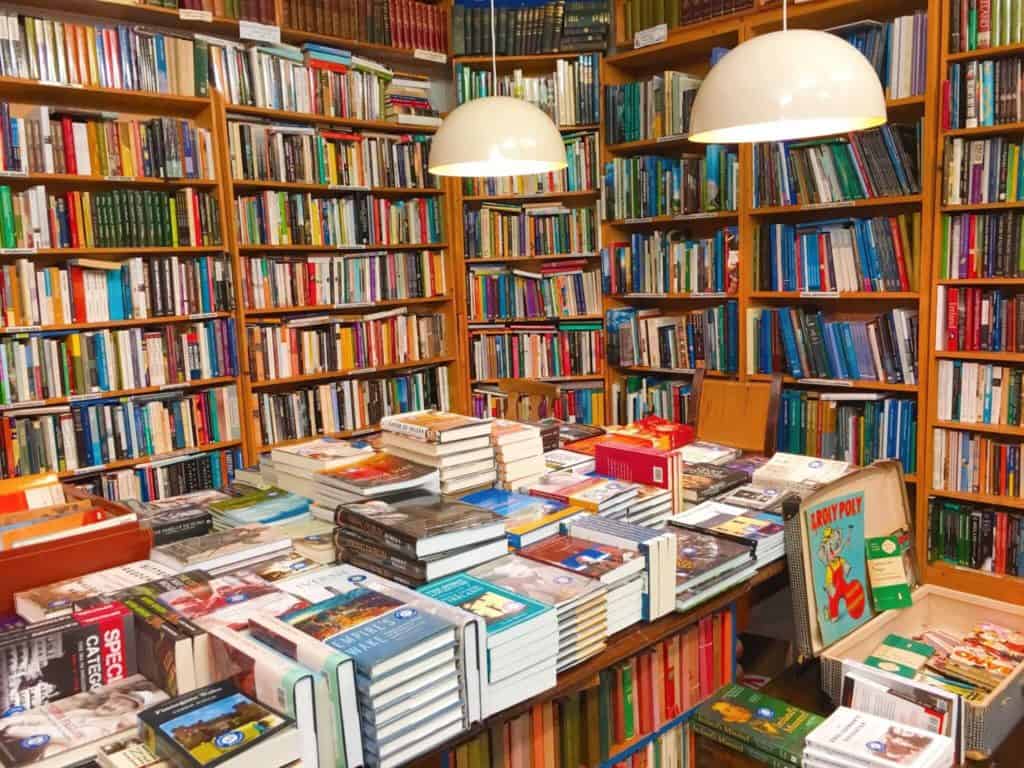 Visit the university
You don't have to be a student to wander the National University of Ireland, Galway. It's a really pretty campus and a good place to stroll with a coffee and snap some photos.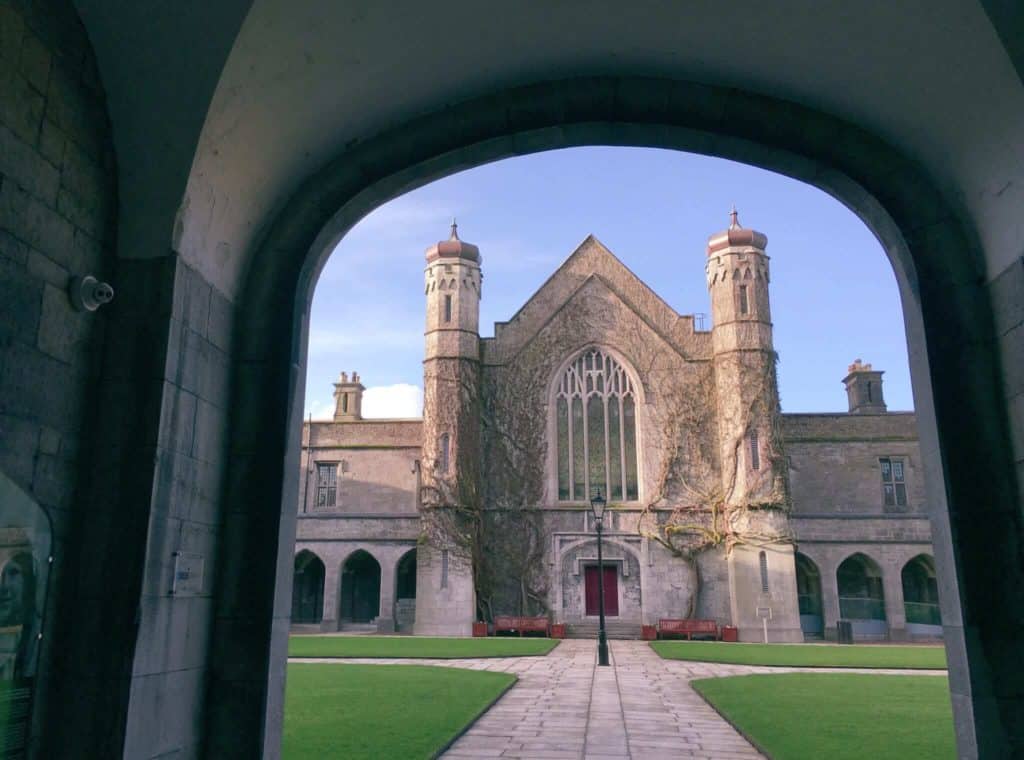 See the street art
Find this colourful house on William Street and these giant wings to the side of Eyre Square.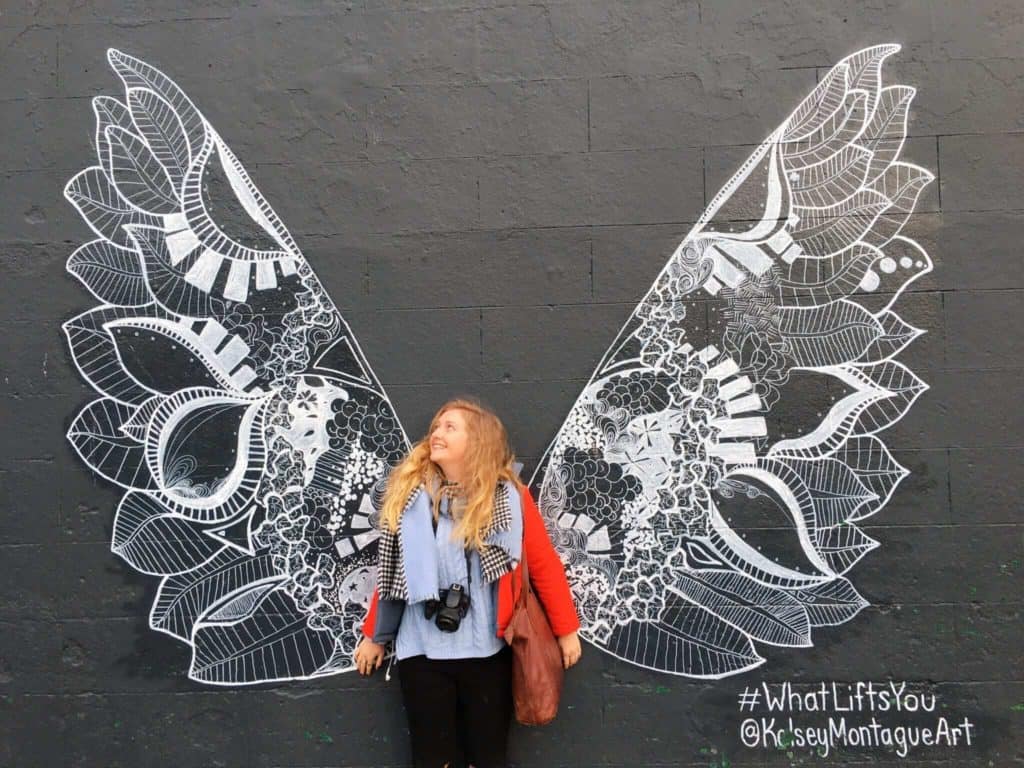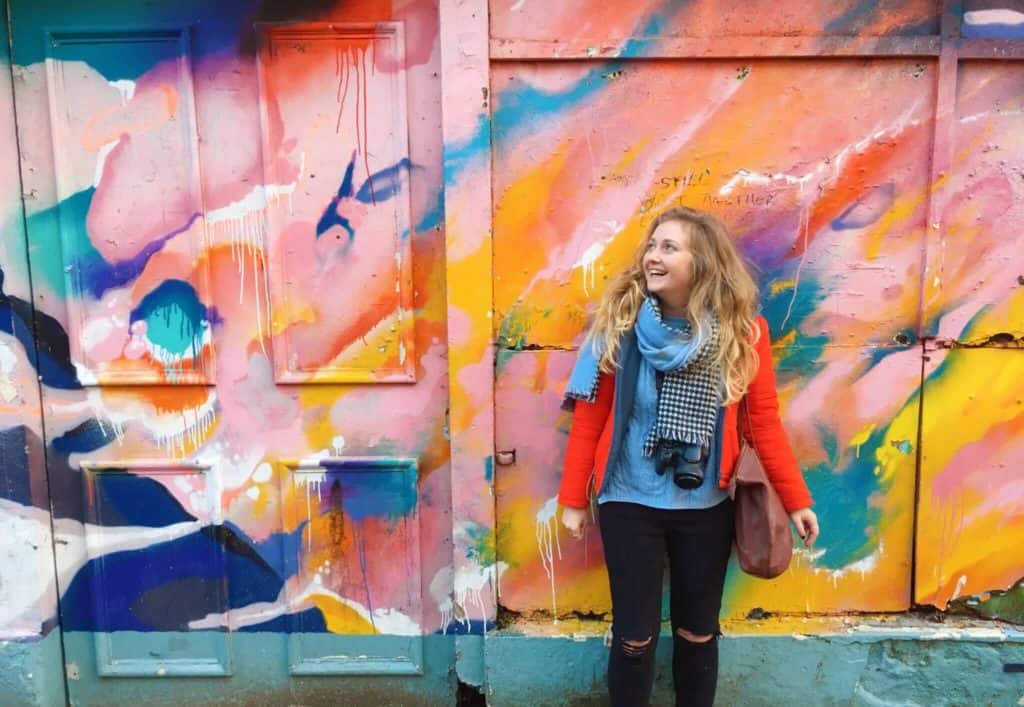 Visit Galway Cathedral
Pay a €2 donation to go inside – it's very grand and worth a visit.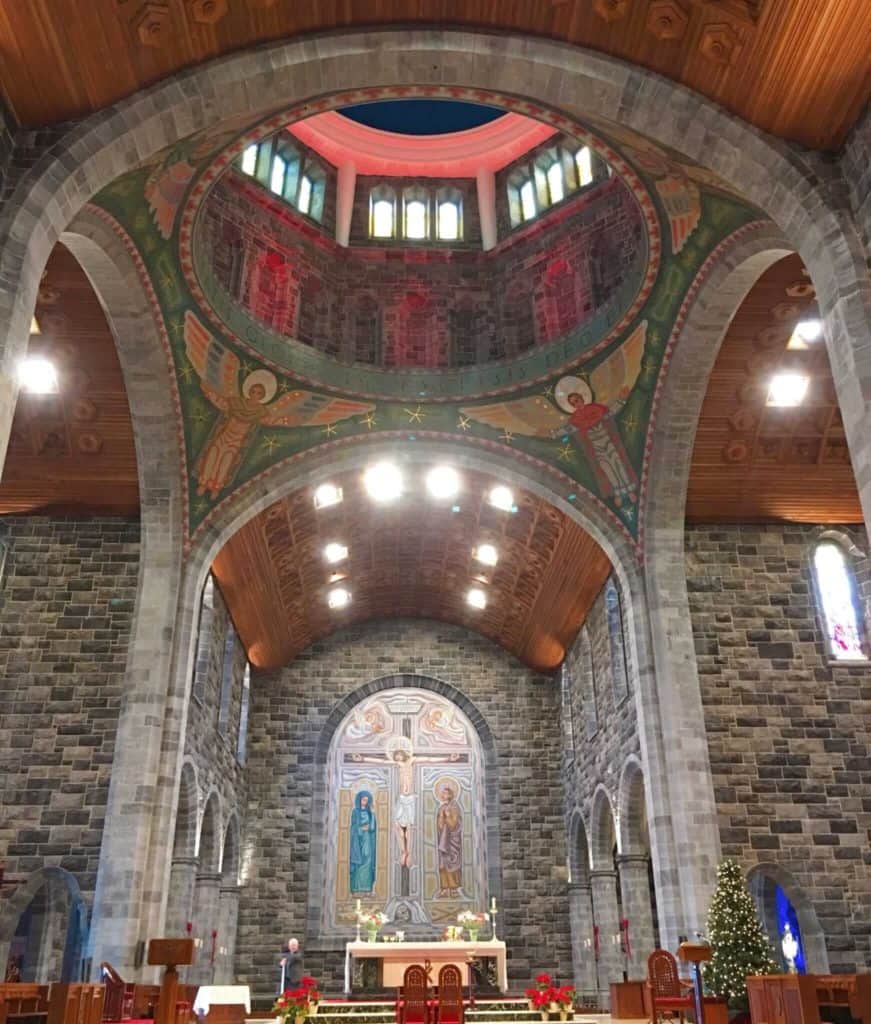 Head to Dunguaire Castle
A 30-minute drive or 40-minute bus ride will take you from Galway to Dunguaire Castle. Check out my 'day trips' section below as you'll get to visit on a tour to the Cliffs of Moher.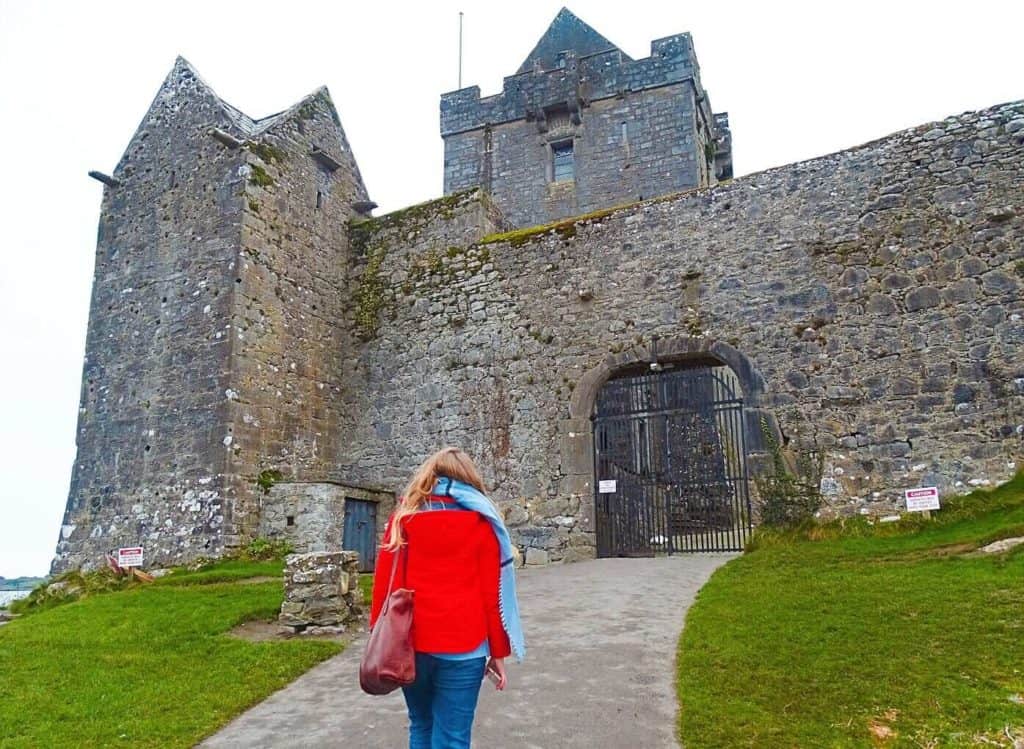 Visit the Cliffs of Moher
Don't miss the majestic Cliffs of Moher while visiting Galway. Not only do they provide spectacular scenery but scenes from Harry Potter were filmed here.
Where to eat in Galway
The fun bit! Even though my time in Galway was short, I squeezed in some of the best Galway restaurants. It's me – 'course I did!
Pie Maker
For €12 you can get a feast of pie, mash, veg and gravy that'll keep you full for the rest of the day. I went with chicken and mushroom but there's also beef and a couple of veggie options that sounded amazing.

While sitting next to the door in Pie Maker, the most common phrase for guests leaving was 'that was the best pie I've ever had!' – I couldn't disagree.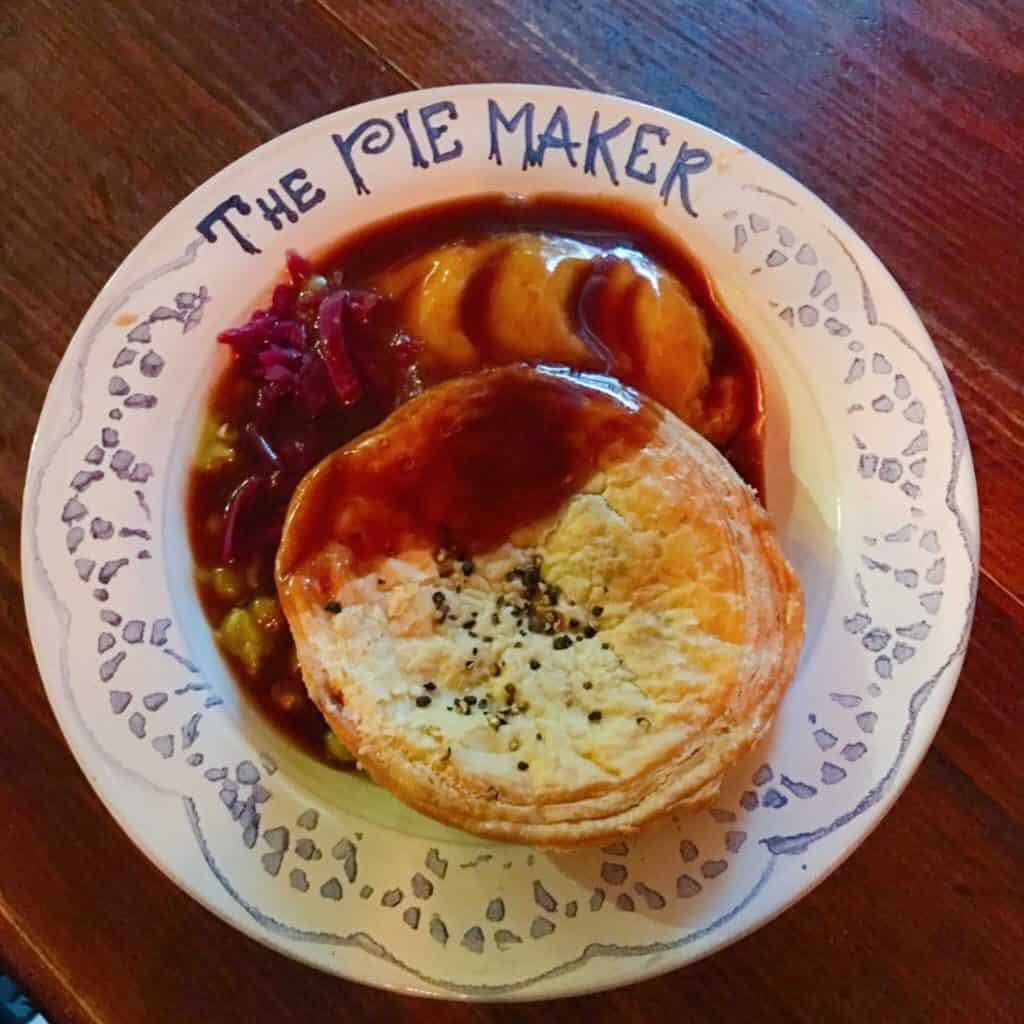 Dough Bros
Such a good woodfire pizza! Dough Bros started life as a food truck and is now a casual restaurant with big shared tables and pizzas from €6 – perfect if you want backpacker prices AND a good feed.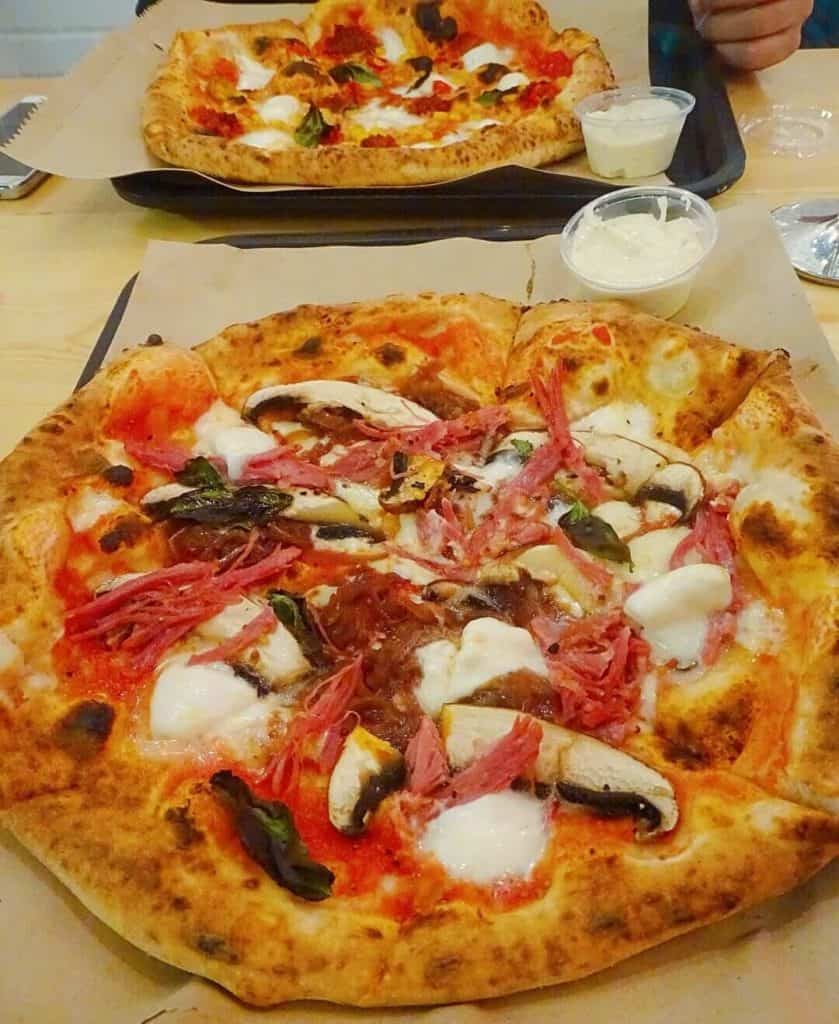 Kai Cafe
I heard such good things about this place that I walked over there only to find it shut for the Christmas period. Apparently everything is fresh, cooked in season and really tasty. I'll have to come back to Galway to get my hands on the crab salad.
Where to drink coffee
With an indoor garden and hippie feel, Jungle Cafe is worth a visit for the experience as well as the coffee.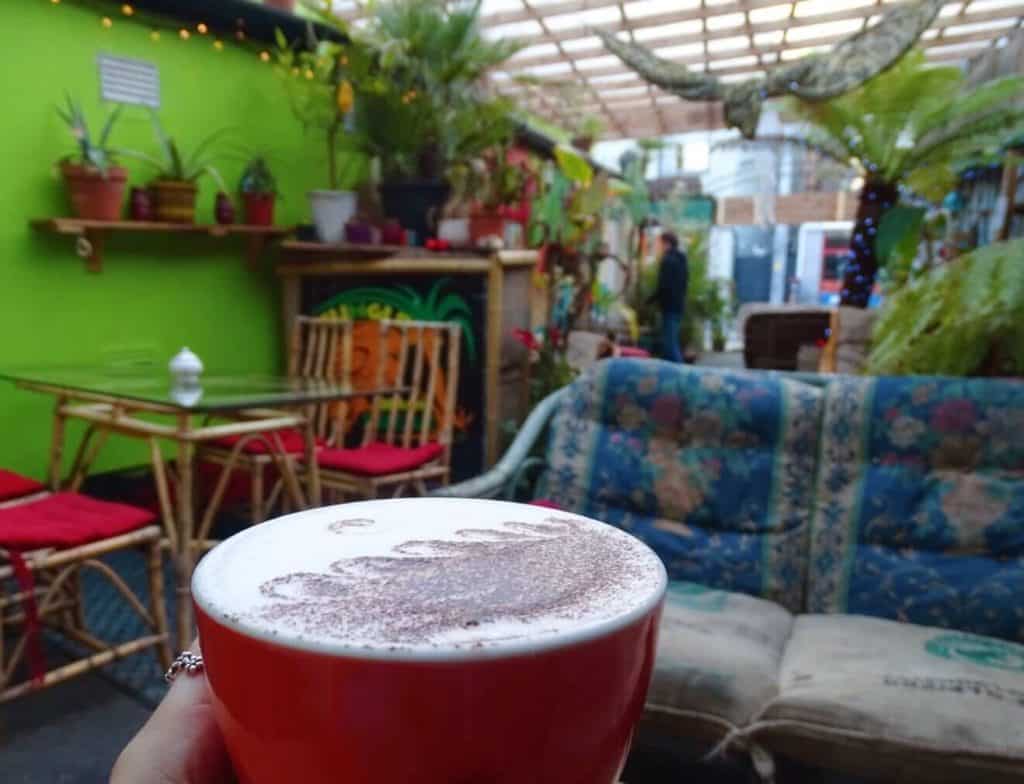 Where to experience the nightlife
Basically anywhere! The Irish love to drink and pub culture is huge. Tigh Fox Bar underneath Galway City Hostel has live music twice every evening and there's always a good vibe at The Quay and The Front Door.
Day trips from Galway
The Aran Islands – these three islands off the coast are a beautiful place to explore and see the local life. Most day tours from Galway run March to October.

Cliffs of Moher via the Burren and Dunguaire Castle – one of the best things to do in Galway is take a trip to the Cliffs of Moher. You can go with a bus tour for €30 (or €25 for students) or drive it yourself. Read about what to expect and where to stop off in my Cliffs of Moher guide. I particularly enjoyed the pretty town of Doolin where I snapped this pink house.
Getting there/away
Most people arrive in Galway via train or bus from Dublin. Both of these options take around 2.5 hours. The train costs €30 return (€20 with an ISIC student card) and the bus is slightly cheaper with tickets starting from €10 each way.

Book your trains tickets from Irish Rail and your buses from gobus. Services also run to and from Cork if that's your next stop.

If you have any questions, shoot them in the comments.
Thanks for reading!
If you liked it, please share it 🙂
Check out my other Ireland posts:
See you next time for more adventures,
Rose
Ps. Pin this blog for later!