Southeast Asia is the place that first captured my heart and turned me into a traveller. While I know many of the countries well, there's always more to do, see and experience in this captivating region. While it's fantastic for all types of travellers, today I'm going to be sharing my Asia backpacking tips.

Southeast Asia is one of the world's most popular places for backpacking. It's cheap, safe and beautiful with friendly people and delicious food. From pho to laksa, banh mi, pad Thai, massaman curry and chilli crab, you'll never have your fill… Of Asia, or the food!
My story
I spent 11 months backpacking Asia between 2015-16, parts solo and parts with friends. It was a fun and carefree trip. The photos suck but the memories triumph. I drank too much, laughed a lot, learnt a lot, took terrible photos, and generally dipped my toes in the surface of Southeast Asia.

Then, when I started working remotely, I spent 14 months in Southeast Asia from 2018-19. I based between Vietnam, Bali, Thailand and Malaysia, getting to know cities like Hanoi, Hoi An, Ubud, Penang and Chiang Mai. Although I had more laptop days than late nights, I slowed down and got to know the locals.

Both trips were wonderful in their own ways. After 25 months in Southeast Asia, I feel I'm still scratching the surface. A lifetime would be too short!

(Then I buggered off to Mexico and fell in love all over again. So fickle!)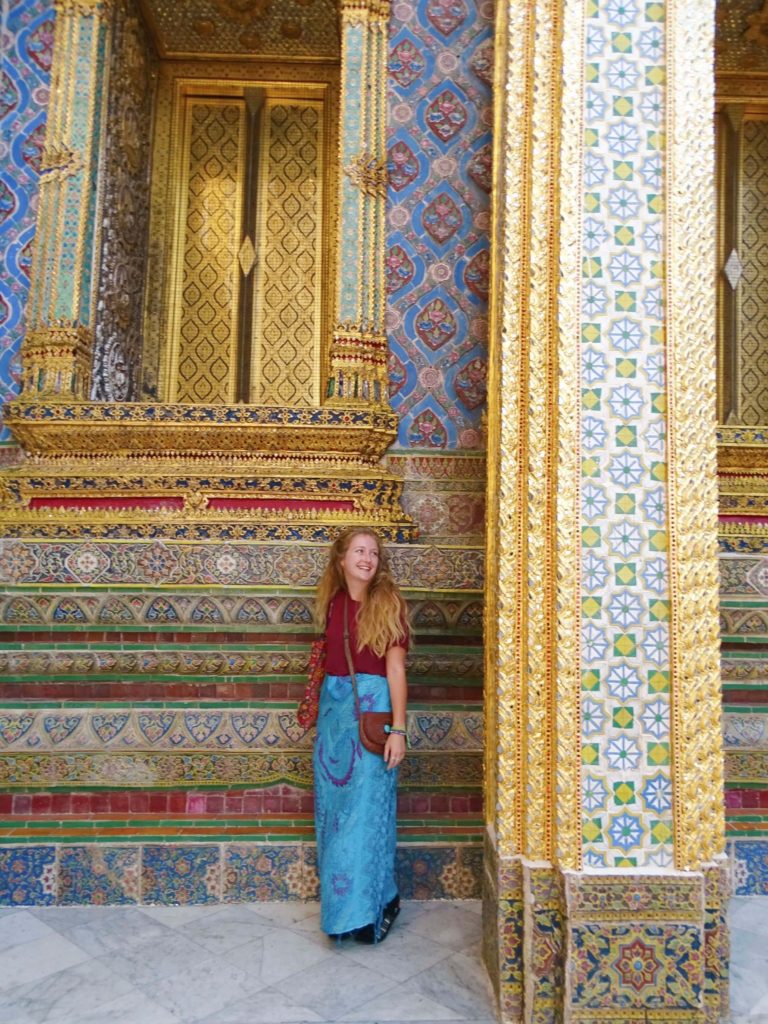 Here are my top travel tips for Asia…
Asia tips for planning and organisation
1. Plan your route right – you don't want to end up going back on yourself and spending extra money on transport. I did this all wrong, learnt from my errors and put together this backpacking Asia route & itinerary.

2. Spend enough time per country – this is another lesson I learnt the hard way. I didn't spend nearly enough time in Cambodia or Laos. Research what you want to do and see in each country before deciding how long to spend.

3. But don't over plan – this may sound contradictory but I'd advise keeping things loose enough that you can travel with new friends if / when you meet them. I'd suggest not booking your transport too far in advance.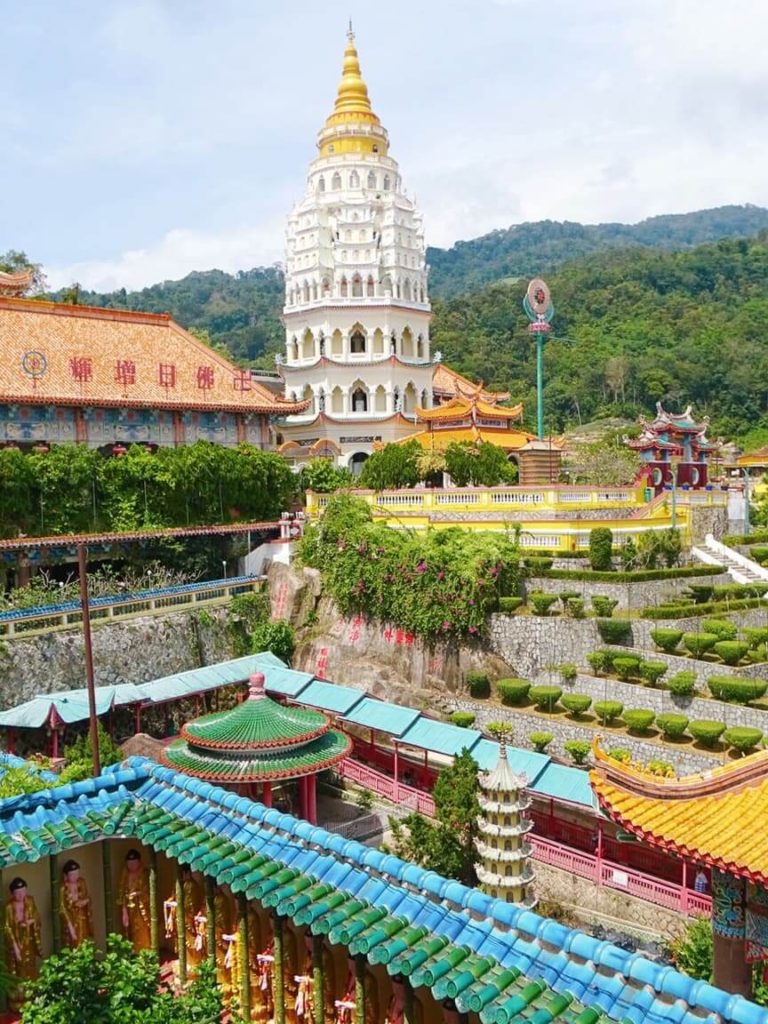 4. Vaccinations – check which are required for the countries you wish to visit.

5. Visas – suss out visa requirements before your trip. You can get in trouble for overstaying even if by accident. Some countries like Vietnam only allow entry for 2 weeks without a visa (for most nationalities). You can apply for a longer one in advance or ensure your travel itinerary fits into their requirements.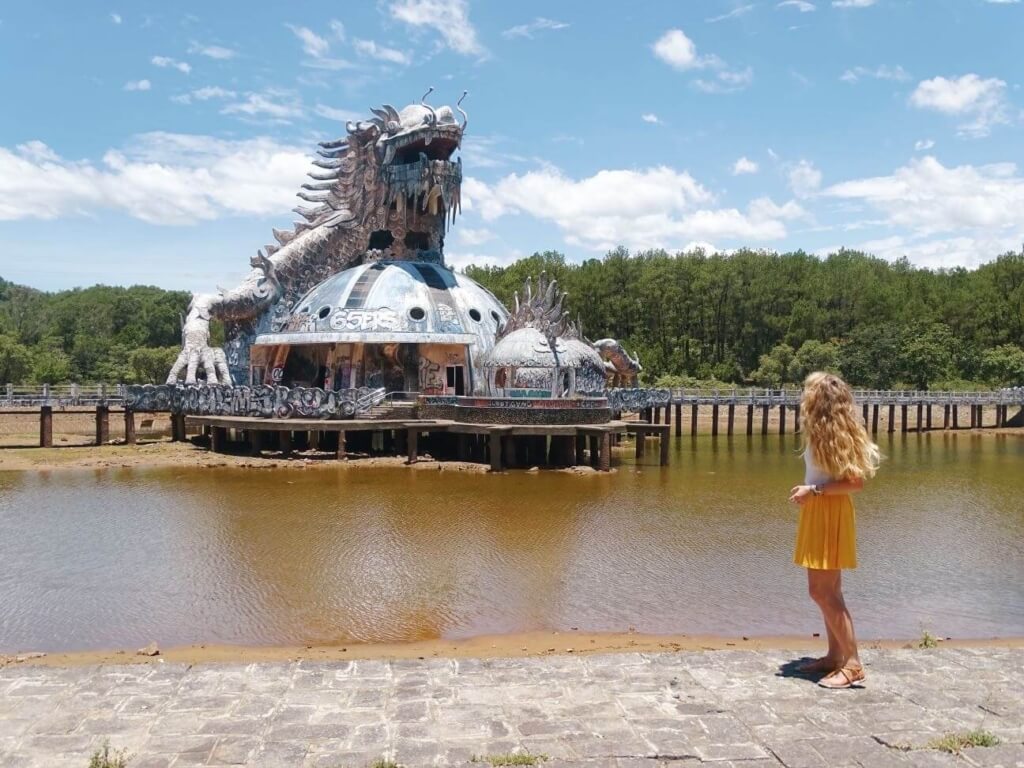 6. Get travel insurance! It's not worth travelling without it. I use True Traveller (for UK & Europe residents) since it's affordable but covers everything you'd need including various activities, valuables and pre-existing conditions. Unlike some companies, they insure you if you're already travelling / don't yet have your flight home booked. Get a quote.

For other nationalities, I recommend Hey Mundo and for long-term digital nomad travellers, I suggest Safety Wing.

7. Ensure you have 6 months left on your passport – this is a rule for travel in general not just Southeast Asia.
8. Carry copies of your vital documents – this is an important tip for Asia travel (and travel generally). I keep a scan of my passport and insurance details close in case of emergency.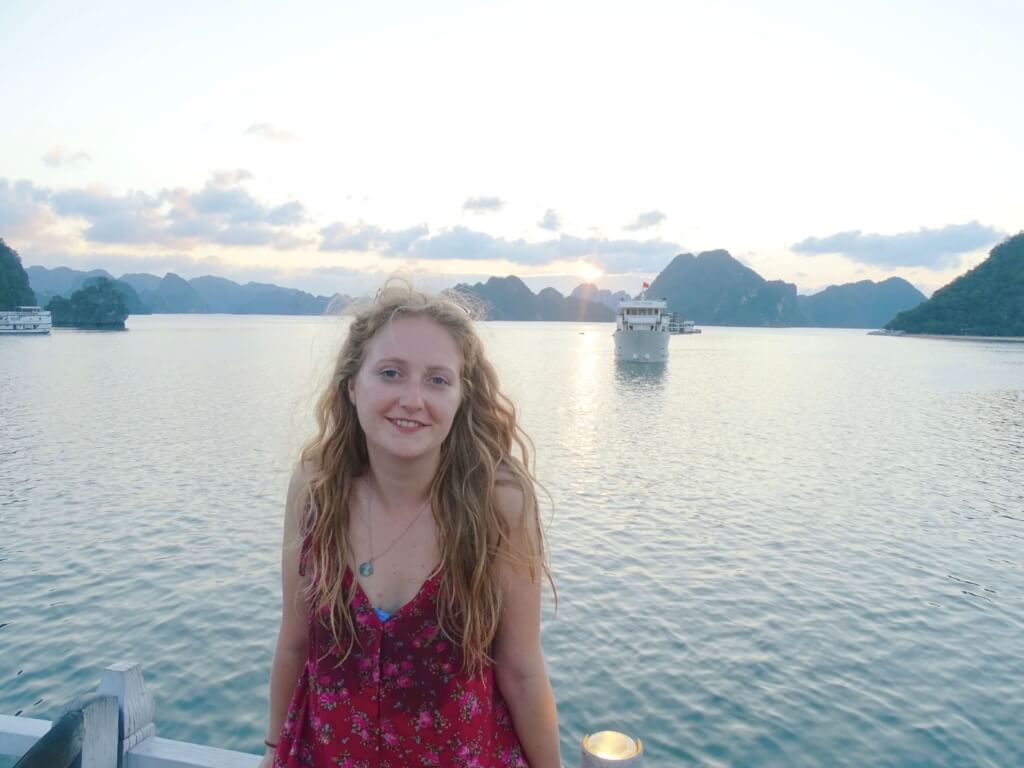 18. Agree taxi prices beforehand – or insist on using the meter. Keep an eye out for rigged meters that start shooting up by huge amounts. If this happens, get out.

19. Download the local taxi apps – countries often have their own version of Uber. I used GoJek in Indonesia and Grab in Vietnam and Thailand. As well as cars, you can call scooter taxis – these are a game-changer for travelling on a budget! Your driver will provide you with a helmet.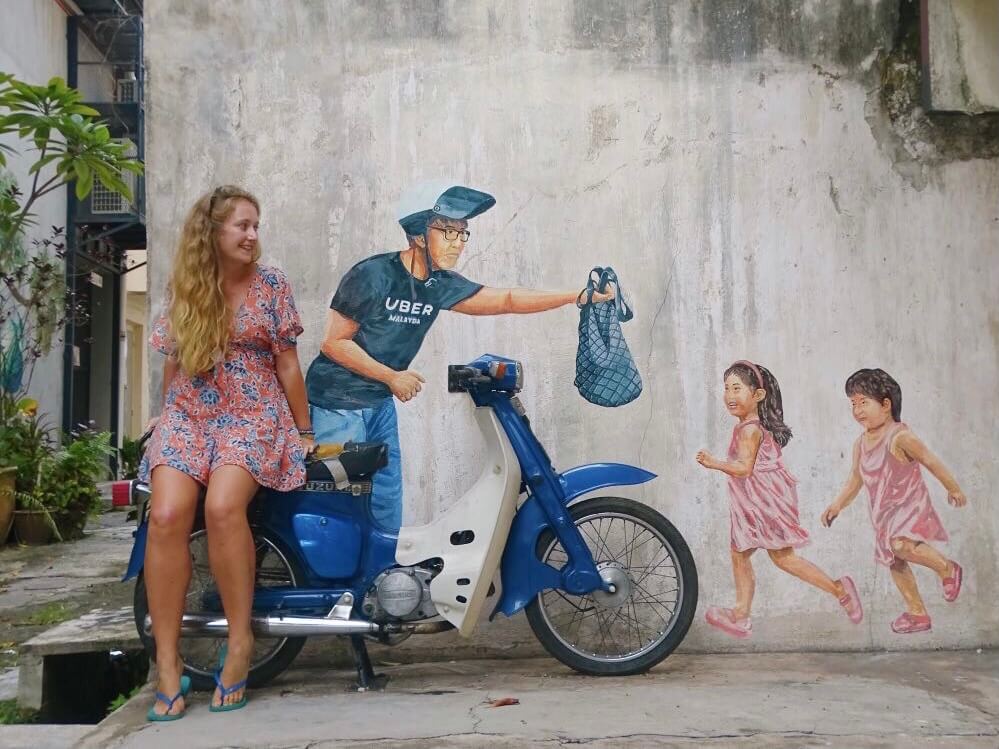 20. Take public transport – don't be shy. Journeys are often listed on Google Maps so use your phone to check you're not headed in the wrong direction. Public transport is the cheapest way to get around.
22. Learn to ride a scooter – providing you wear a helmet and your insurance covers it, riding a scooter is a great way to explore Asia on a budget, especially in Bali where there's no public transport. Hire yours in advance.

23. Photograph them before leaving the rental store – snap any existing scratches or damage when you hire your scooter in case you get charged for it.

24. Download Maps.me – this is your best app for navigation. Download offline maps for whole countries.
Southeast Asia tips for staying connected
27. Skype credit – I use FaceTime and WhatsApp to call friends and family but Skype is a godsend when I need to make a phone call home (for example to my bank or insurance company). Skype credit is a fraction of the price of making an international call via a SIM card. Use the web version or mobile app.

28. Get a Mobile Wi-Fi hotspot – these let you insert a SIM card and share the data between your devices. This can be handy for watching things in the evenings as often Wi-Fi is available in hostel communal areas but doesn't stretch to the rooms.

29. Travel with a VPN – to browse the internet securely and ensure your personal details don't get shared via public Wi-Fi networks, use a VPN. They also bypass countries' restrictions so you'll be able to watch shows from your home country.
Tips for Asia backpacking & hostels
Related read: How to pick a great travel buddy
Cultural immersion tips
37. Get used to the bum gun – two words not usually used in the same sentence. This handy device is used in place of toilet paper in many Asian bathrooms.

38. Prepare for squat toilets – these aren't everywhere but you'll encounter them at some point.

39. Prepare for different health and safety standards – things are quite relaxed in comparison to Western countries but do always insist on helmets / life jackets etc. Your insurance may be void otherwise. Suggesting you'll take your business elsewhere usually results in someone 'finding' a spare helmet…
Wellbeing backpacking tips for Asia
40. Know you might get homesick – it's normal and not a sign of failure. Luckily, technology is good when you want to call people back home. You can usually find Western comforts when you need them, especially in major cities like Bangkok and Kuala Lumpur. Nothing wrong with a mall day!

41. Plan rest days – I massively burnt myself out during my first Asia backpacking trip. I didn't factor any rest days and almost stopped enjoying myself altogether. It's worth booking a private room and having a few lazy days to do life admin, laundry etc.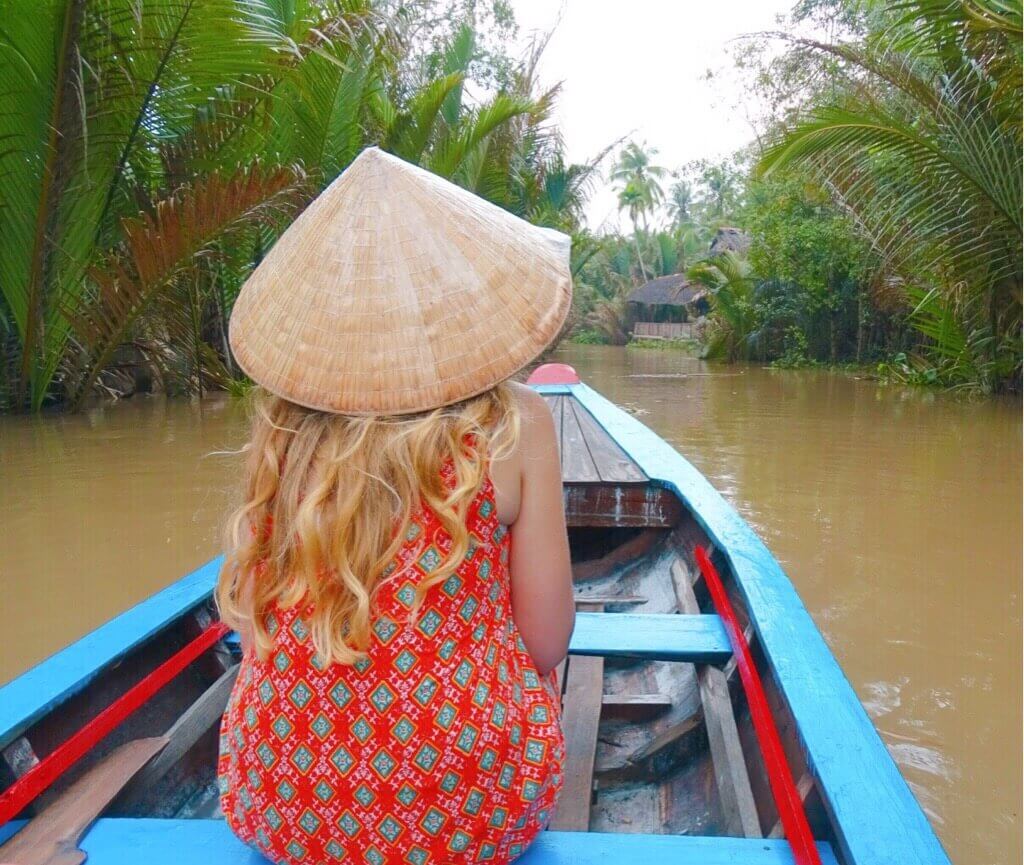 Tips for eating in Southeast Asia
45. Eat where it's busy – in terms of street food safety, this is one of the best Asia tips for staying healthy. Eat where it's busy because there will be a quick turnaround of food meaning nothing has been sat around long. If locals are eating there, it's a bonus.
46. Drink local beer – keep it cheap by keeping it local. Drink Chang in Thailand, Bintang in Bali and beer hoi (locally produced fresh beer) in Vietnam.
Safety tips for Southeast Asia
Packing tips for Asia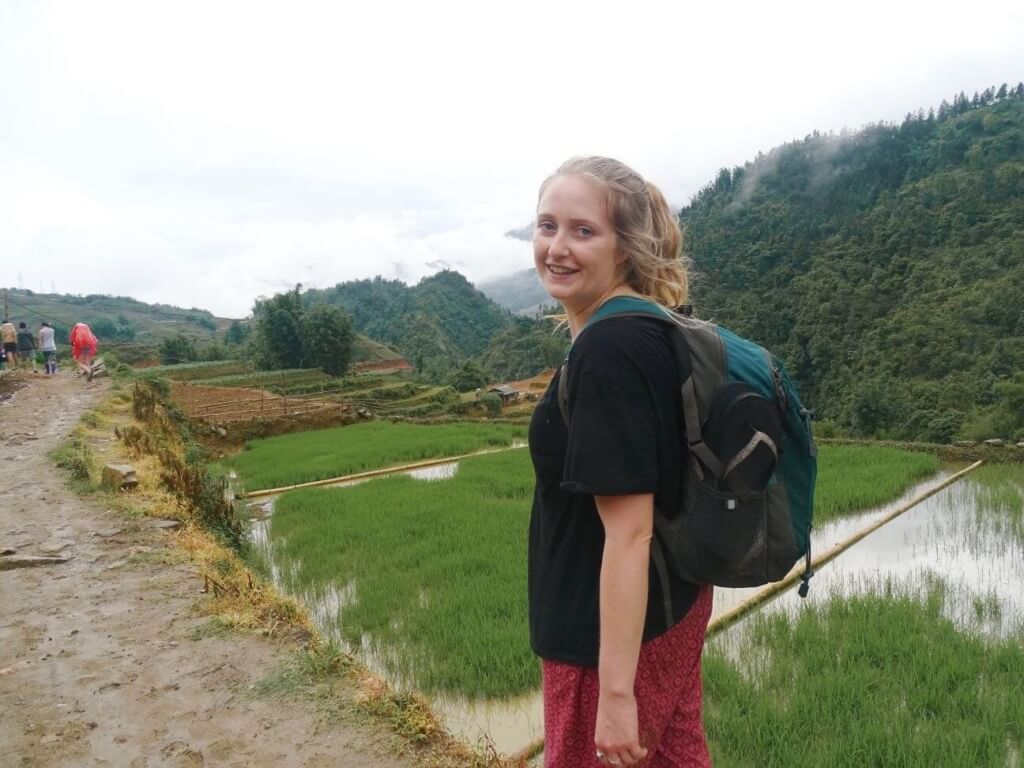 53. Packing cubes – these are a lifeline for organising your luggage.

54. Pack light – I'd suggest tops and bottoms that you can mix n match, underwear and swimwear, an extra layer for evenings/cooler places, and a raincoat. Laundry facilities are cheap so you don't need many outfits. Bring 1 pair of comfy walking shoes (hiking boots not necessary unless you're doing something extreme), 1 pair or sandals and 1 pair of flip flops.

55. Keep it casual for evenings out – you rarely need fancy going out clothes in SE Asia. I pack 1-2 'nice' dresses for days and nights out.

56. Sarong – although you'll look like a tourist, this is a handy Southeast Asia tip. I have a trusty sarong I use on the beach, to cover my legs at temples, and as a cover on bus journeys. Don't worry if you leave home without one – you can buy them cheaply at markets in Asia.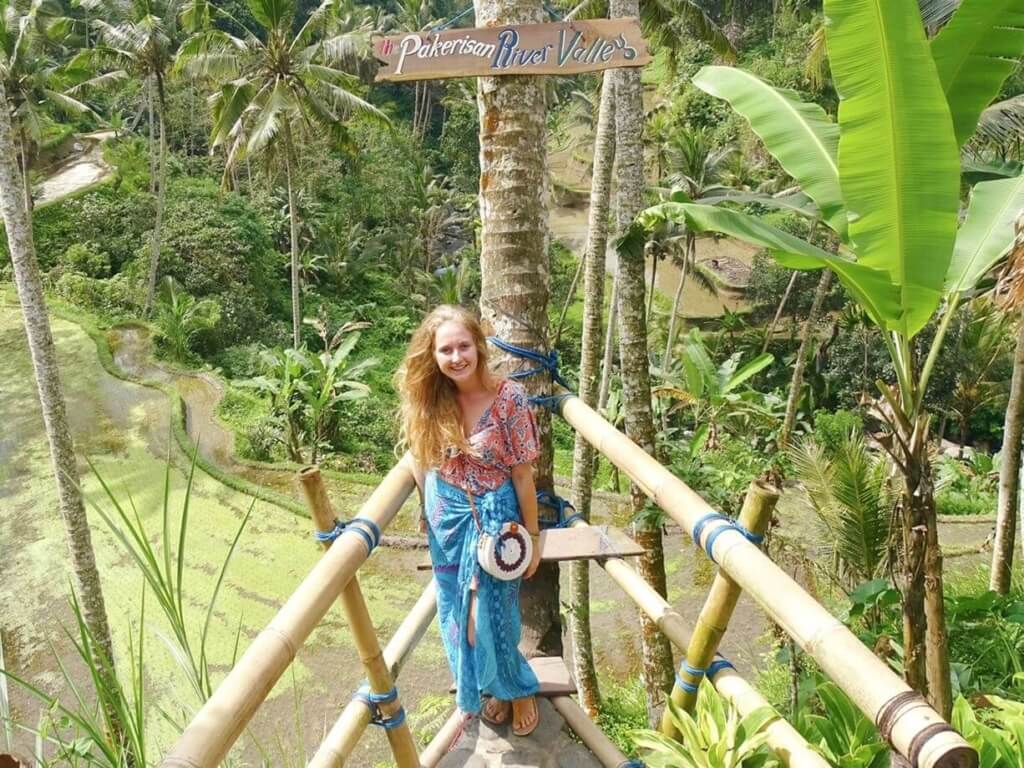 57. Don't wear white – it'll never stay clean. I don't know if dust and mud is particularly stubborn in Southeast Asia or if it's something about the laundry… Either way, just don't do it.

58. Wear cool clothes – it's better to have cool cotton clothes than synthetic materials which make you sweat in the heat. I often prefer to wear long (but thin) sleeves and pants that save you getting burnt. These are also better for visiting religious sites where revealing clothing may cause cultural offence.

59. Bring enough sunscreen – I've been burnt (literally) before. When you buy local Asian brands of sunscreen, it rarely works. Make sure to bring enough for your trip or buy it from a reputable store or mall in Asia. It'll be pricey but worth it.
60. Mosquito spray – the same goes for mosquito spray. Aim to bring enough for your trip as local brands may vary in quality.

61. Don't bring designer items – no one else will have them and you'll put yourself at risk of theft.

62. No need to worry about sunglasses – you will find $1 'Raybans' on every street corner in Southeast Asia.
63. Neck pillow – the holy grail of backpacker items! You won't regret the space a neck pillow takes up.
64. Sanitary products – this is a useful Asia tip for people with periods. You can usually only buy pads not tampons. Either take a bunch with you or – the more sustainable option – pack a moon cup (or similar brand).

65. Watch out for whitening products – it's worth noting that body products in Asia commonly contain skin whitener. Scrutinise the packaging; I was usually able to find products without… Aside from deodorant. I spent a year with very pale underarms.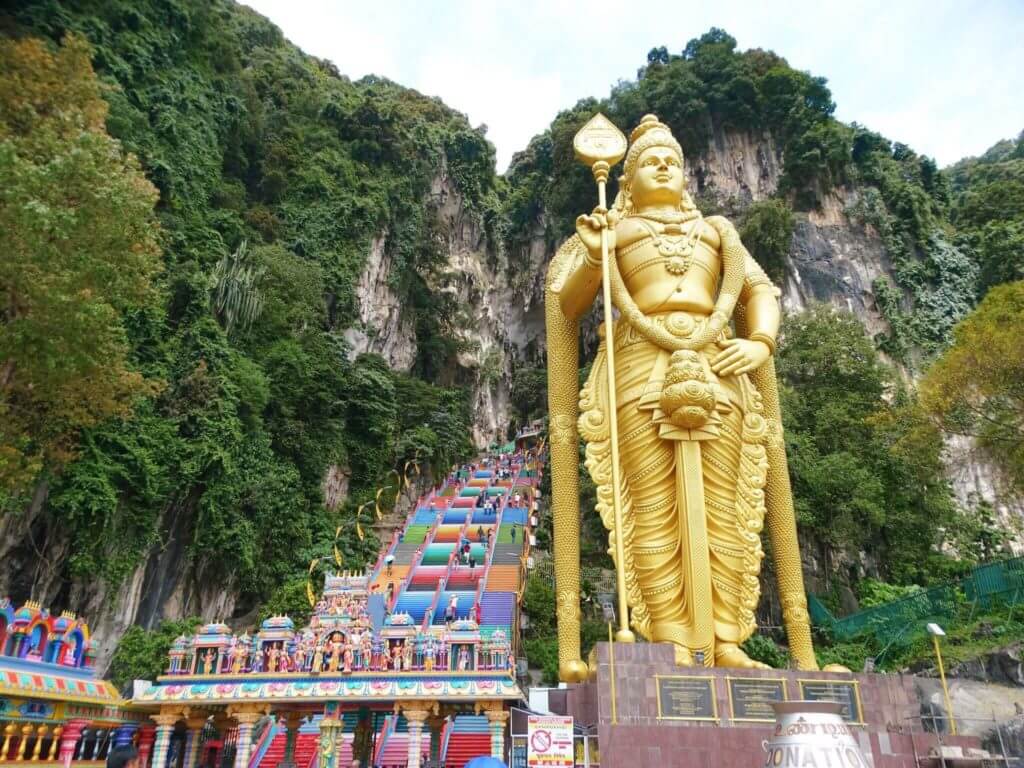 Money tips for backpacking Asia
67. Learn to haggle – locals expect it so don't pay the first price quoted, especially at crafts markets.
68. Volunteer – in the past, I've volunteered in exchange for food and board using Workaway and Worldpackers. They have plenty of positions from hostel work to farming, language exchanges and helping with promotion. There are even a few paid positions.

69. Travel through the night – not only do you save the cost of a night's accommodation, but you free up the next day (although this is hit-and-miss – I often end up napping if I've not slept well on the bus).

70. Have USD – since there's no universal currency in Asia, it's worth bringing some USD ($100 or so). You'll thank me for this Asia travel tip when you need to buy a visa on the border but haven't been able to withdraw local currency yet.
Ethical tips for Asia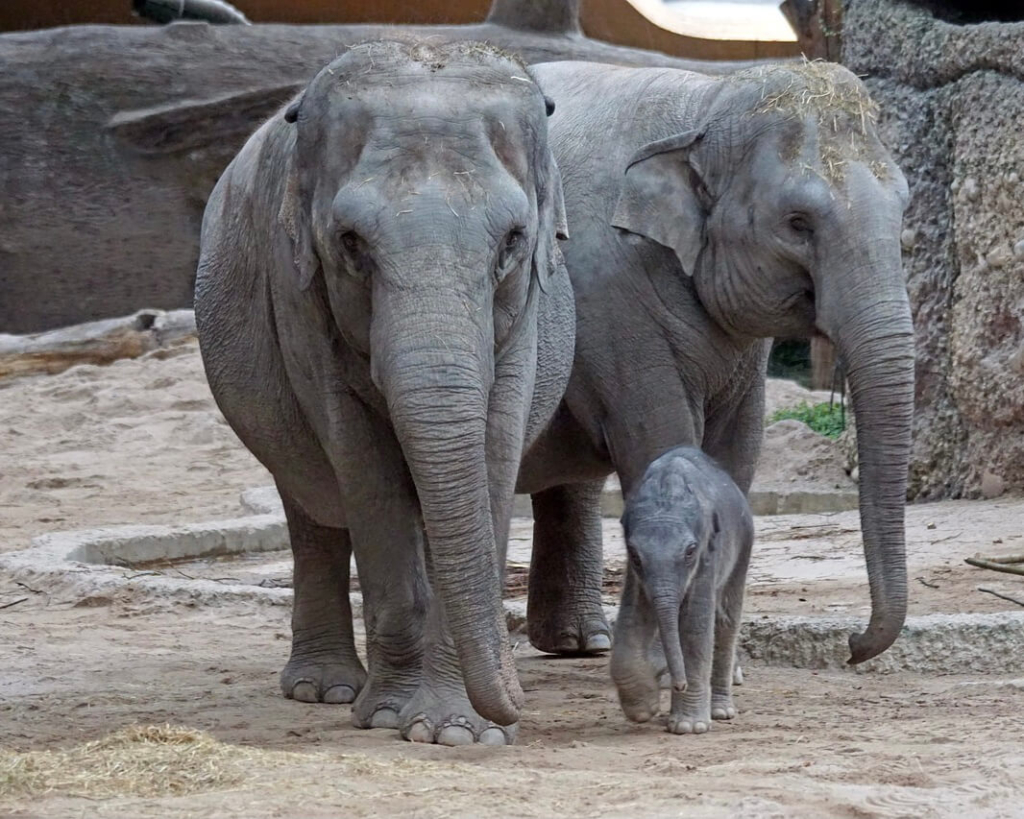 The following tips for travelling Southeast Asia will ensure everyone benefits from your travels!

74. Avoid unethical animal activities – the tiger temple is a truly despicable place in Thailand where tigers are drugged for tourist photos. Never go. Also, don't listen to anyone who tells you it's okay to ride elephants. Here's why not.

75. Avoid human tourism – for example the Karen 'long neck' groups in Northern Thailand. Many are actually Burmese and have had their passports confiscated to keep them trapped for tourism purposes. Be wary and read reviews whenever people are involved in tourist activities.

76. Give tips – if you've had good service, tip your tour guide/waiter at least 10%.

77. Learn a bit of local lingo – even if it's just hello, thank you and goodbye, people will appreciate it.
Tours in Asia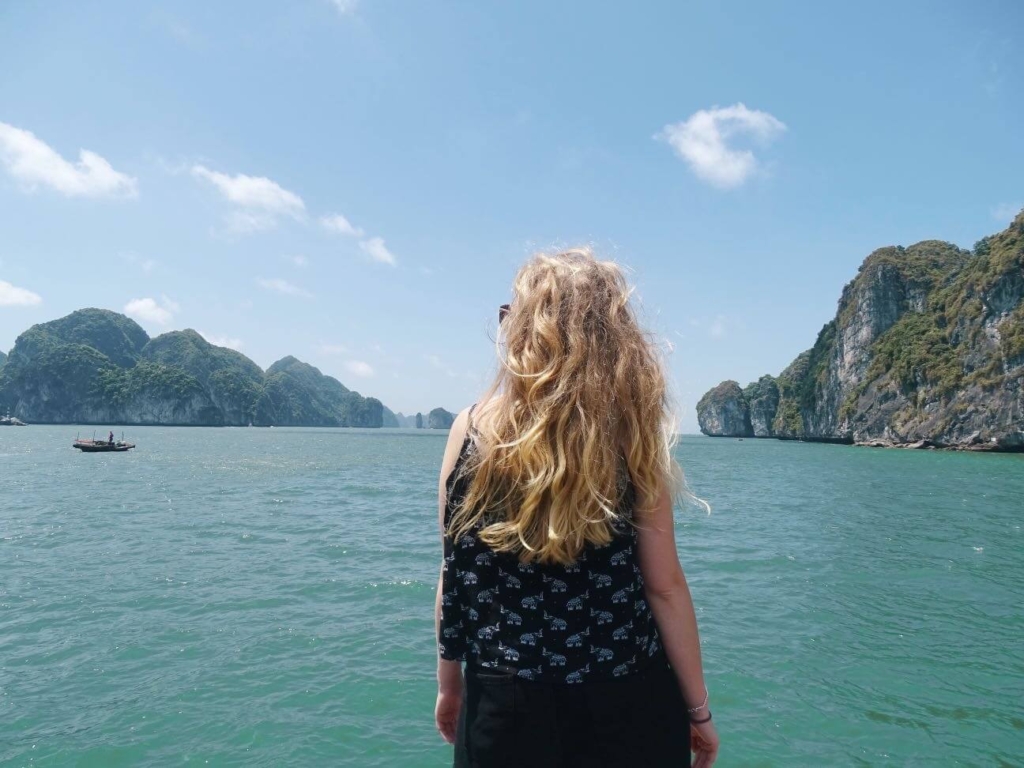 79. Multi day / week tours – again, you don't need to take these but if you're lonely or burnt out from organising everything, they can be a worthwhile investment. G Adventures are great for getting off-the-beaten-track while Contiki are more of a young, social company. Consider taking one in the middle of your trip if you need a break.
80. Day tours – if I can't be bothered with organisation or I'm visiting somewhere tricky to access by public transport, I browse Viator, GetYourGuide and Klook to see who has the best offer on day tours.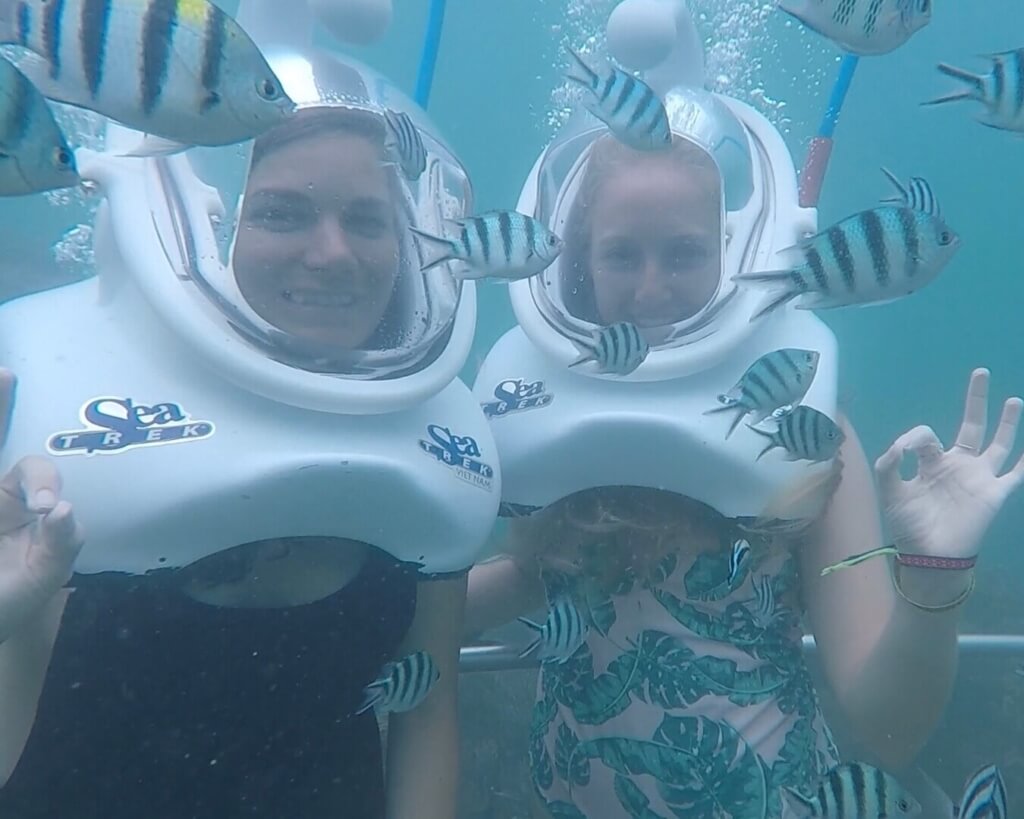 81. Asian food tours are great! Yes, you can go it alone and eat like a king/queen BUT I love taking food tours because you get to try so many things by splitting them with the group, plus the guides always know best.

My favourite food tour operator in Asia is A Chef's Tour. So far I've taken their Chiang Mai Northern Food Tour by Truck and their Bangkok Chinatown tour.
What to know before backpacking Asia: country-specific tips
Now I've shared my general travel tips for Asia, here are a few country-specific tidbits…
Tips for Vietnam
Tips for Thailand
Tips for Cambodia
86. Prepare for heartbreak at Phnom Penh's Tuol Sleng Genocide Museum and the Killing Fields. Although it's difficult to see and learn about, it's important to understand Cambodia's recent history.
87. You only use Cambodian Riel for small purchases like local buses. For everything else, use USD. You can withdraw this from Cambodian ATMs.
Tips for Laos
88. Don't stick to the north – Four Thousand Islands in Southern Laos are beautiful and a convenient place to cross into Cambodia.
89. The capital isn't great – there's not much to do in Vientiane from a tourist perspective although there is good food.
90. Visit Vang Vieng for ecotourism – now the dangerous tubing bars have closed, the region is ripe for exploring spectacular nature.
Tips for Myanmar
91. Be aware of the political situation – in 2023, it's not safe to visit Myanmar. I'll update this section as things develop.
Tips for Indonesia
Tips for Malaysia
Tips for Singapore
Tips for the Philippines
Phew, 101 travel tips for Asia all wrapped up! Did you learn anything new?