This post may contain affiliate links to things like tours, hotels, Amazon associates and products. These help me earn a small commission at no additional charge to you.
South Africa backpack diaries volume 1: Mossel Bay.

Lying on the beach, I was tingling with the niceness of being alone. Clouds drifted by, the sun warmed my skin, music played in my ears and the only living thing in view was a squawking seagull.
After 40 days on an action-packed overland camping trip from Kenya to South Africa, and three busy weeks sightseeing and catching up with friends in Cape Town, I was done. Like so, so done. Anyone who tried to talk to me got polite but closed one word answers – I'm sorry to anyone I shut down but I just.could.not.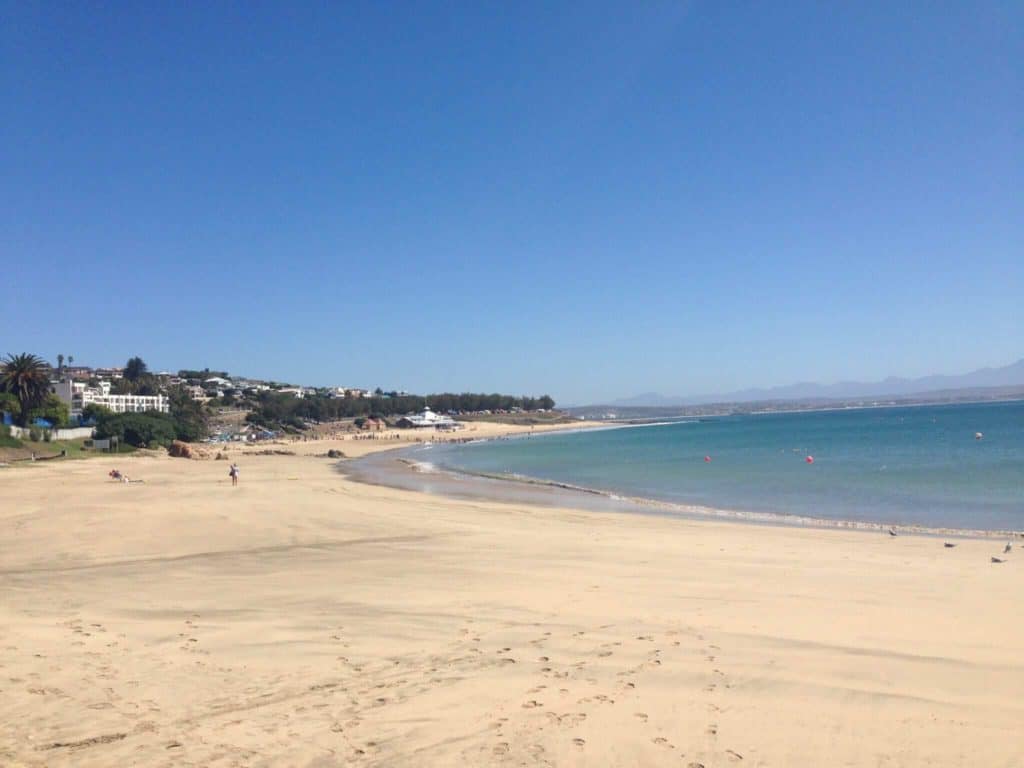 The one person who I couldn't be short with was a sweet 85-year old man who was on my Baz Bus and staying at my hostel. Absolute respect to this guy – will I still be backpacking in 60 year's time? I hope so but I'm not sure I'll be able to hack it!
We first met when he asked me if I would sew a button back on his shirt. Get this – the shirt was SIXTY.FIVE year's old and apparently he got it in the army!
He'd obviously picked me as chief sewer because of being a girl but I did a horrible job and some of the guys in the hostel leaned over my shoulder to tell me I was doing it wrong. Haha. A similar thing happened the next morning when he asked me if I'd cook him breakfast – I was in the process of making myself two fried eggs and two pieces of toast and said sure, I'd make him some after… But then he rocked up three seconds later holding out his plate so I had no choice but to dish us up an egg and piece of toast each.
His version of a compliment was that I'd make a great housewife! Down with sexism, but how angry can you be with someone old enough to own a 65-year-old shirt? From what I gathered, his wife had died and he clearly didn't have a clue how to do domestic tasks by himself. What could I do?
When I wasn't ignoring everyone and chefing for the elderly, I was exploring Mossel Bay – which was SUCH a cute place!
When I first arrived in the sleepy small town, I wondered if two nights was too much and I should have just come for one. You're meant to book your Baz Bus journeys two days in advance so it was too late to make changes – and I'm glad I didn't as there turned out to be quite a bit to do in the area.
I also loved my hostel, Mile Cruncher Backpackers. I'd booked into the dorm room but noticed two tents in the living area. Later that day a Norwegian guy and I were chatting to a member of staff who told us we were welcome to them if we wanted – we nabbed one each.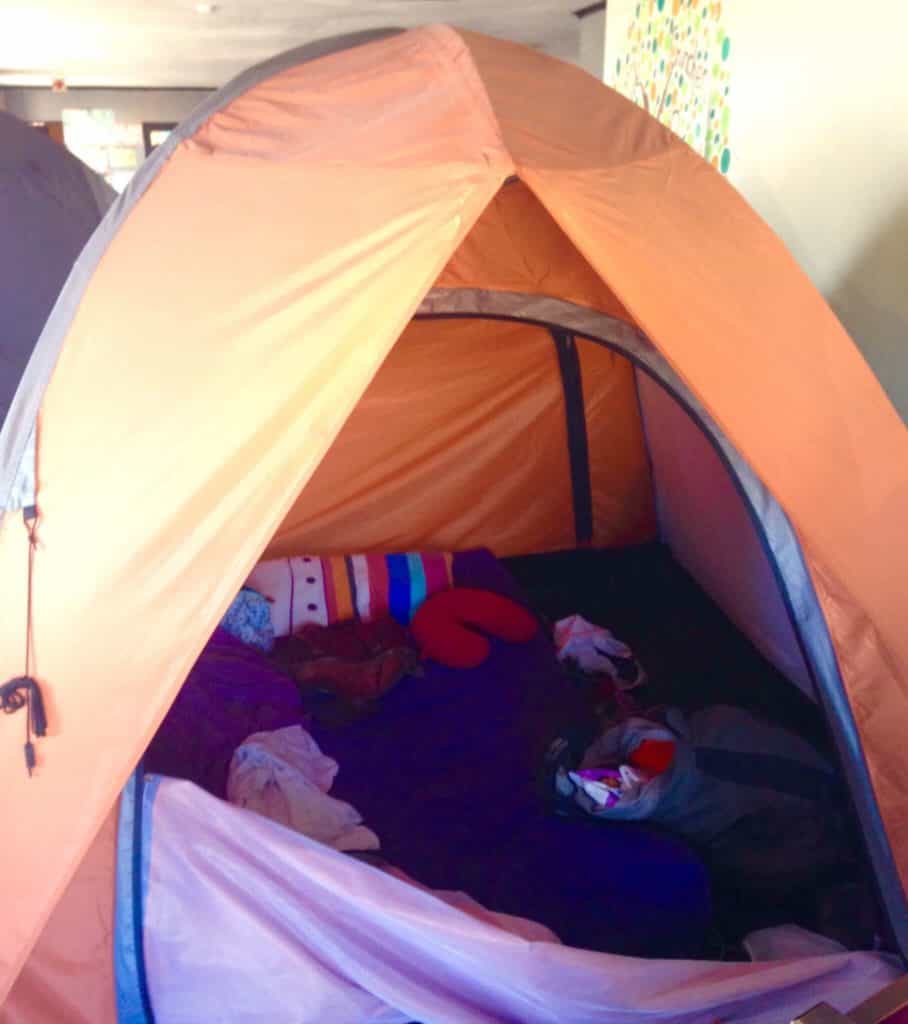 I was laughing at the irony – my tent mate and I had been SO sick of camping by the end of our tour and vowed never to enter a tent again. And here I was, sleeping in one less than a month later!!
Unlike our tents on the tour however, I didn't have to put this one up or take it down, it was indoors, it had a giant double mattress and I had it all to myself! Waay more privacy and room than a single bunk in the dorm – I loved it!
My first day in town was a beach day. How lush is Mossel Bay?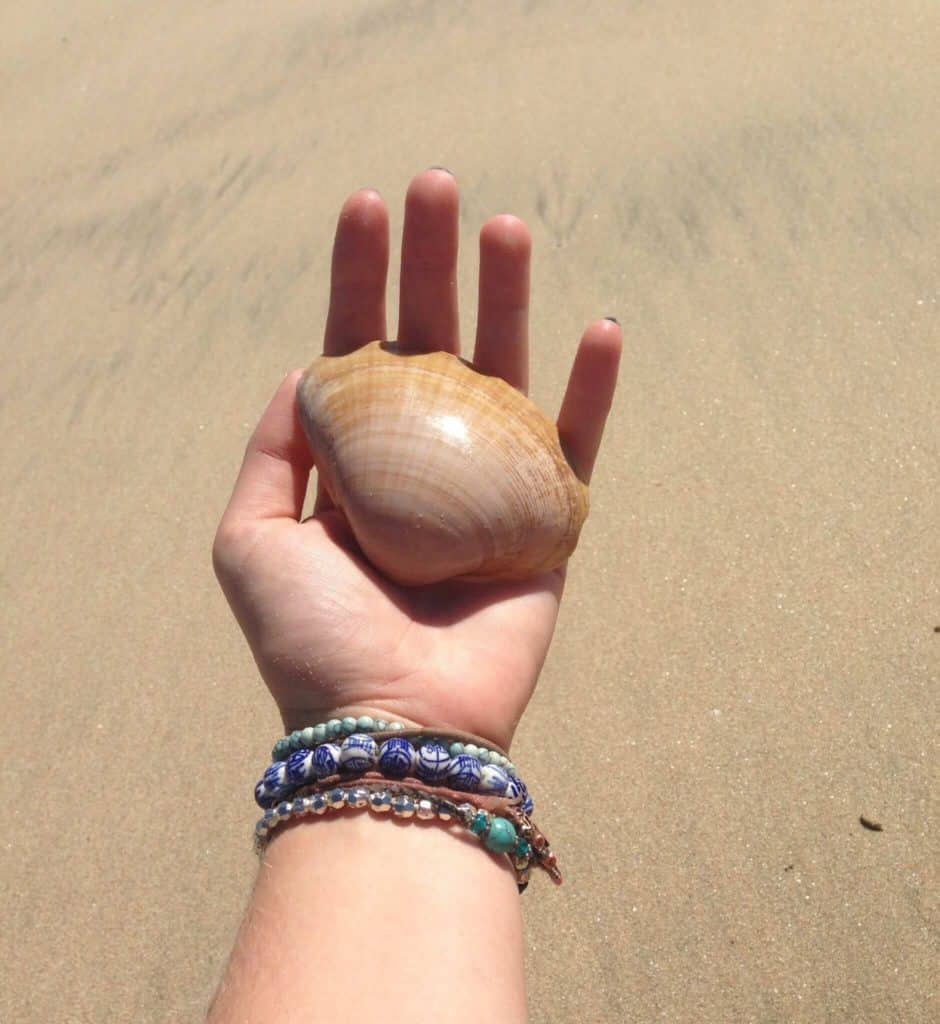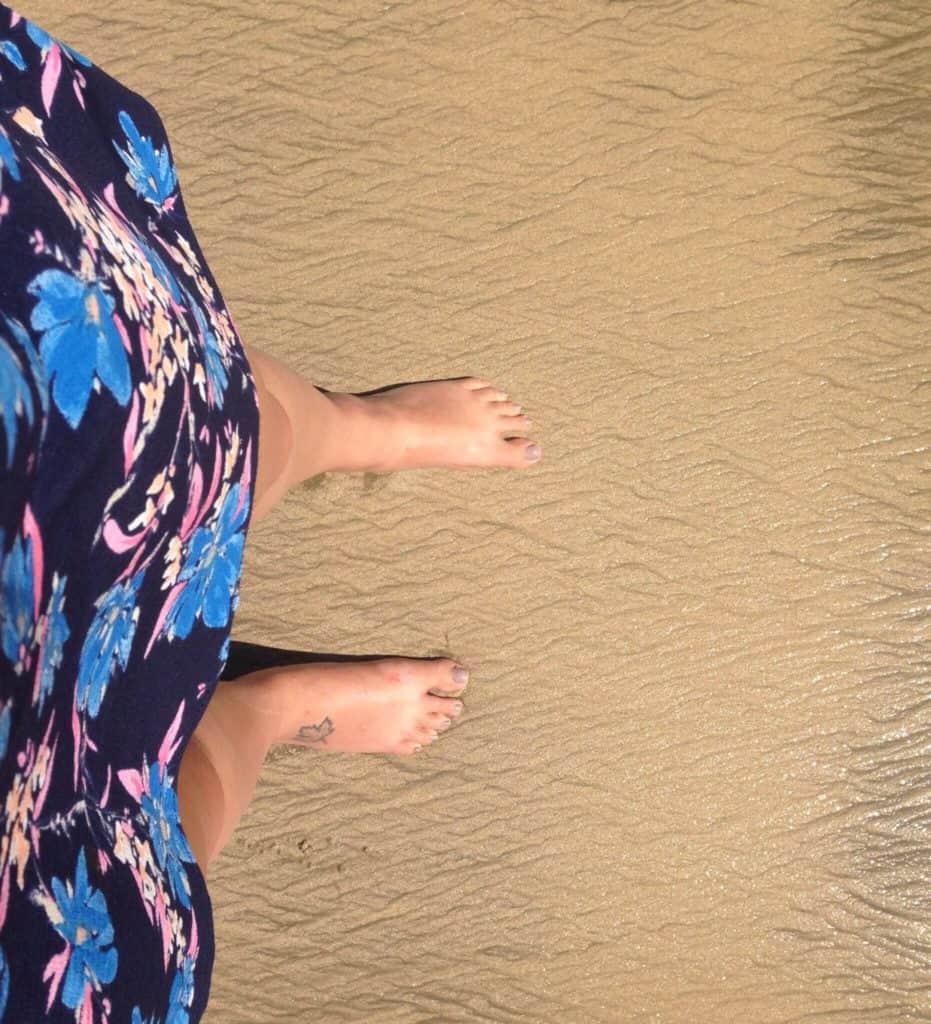 I used the abandoned beach as a chance to plug my blog. Why not?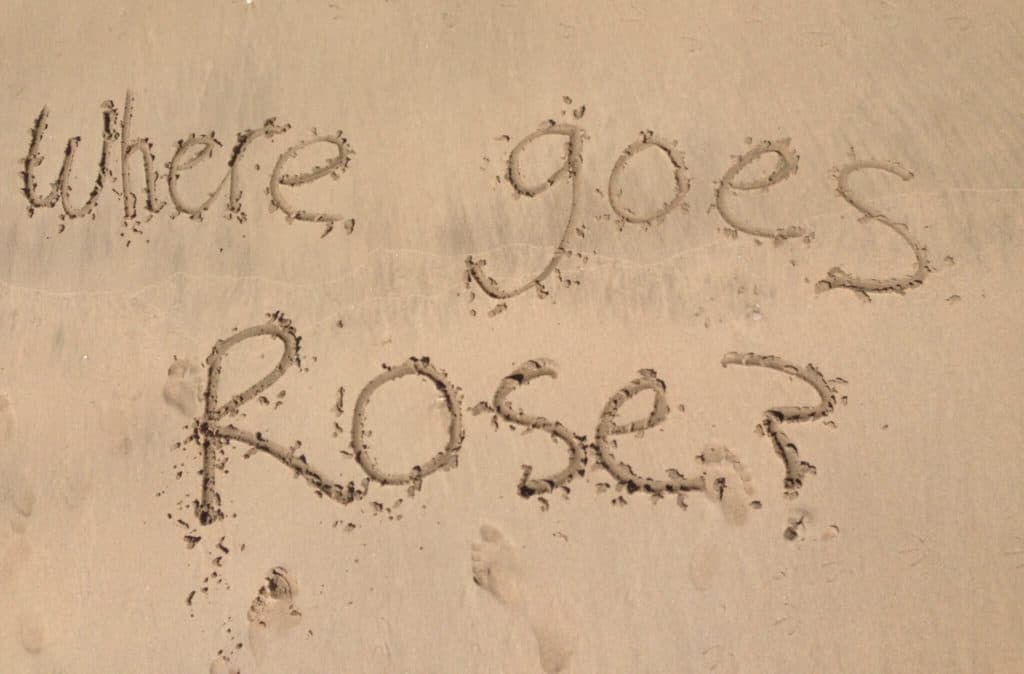 I entered the beach from the secluded end closest to my hostel and there was literally no one else around. At the other end, there was booming music, restaurants and tons of people. I stuck to my end!
I had to catch the Baz Bus at 1pm on my final day in town so I headed on a coastal hike in the morning. The whole track runs for 13km and you've then got to factor in getting back – so overall, you're looking at 26kms of walking. Without the time or super human abilities for that, I did a solid hour one way and the same route back.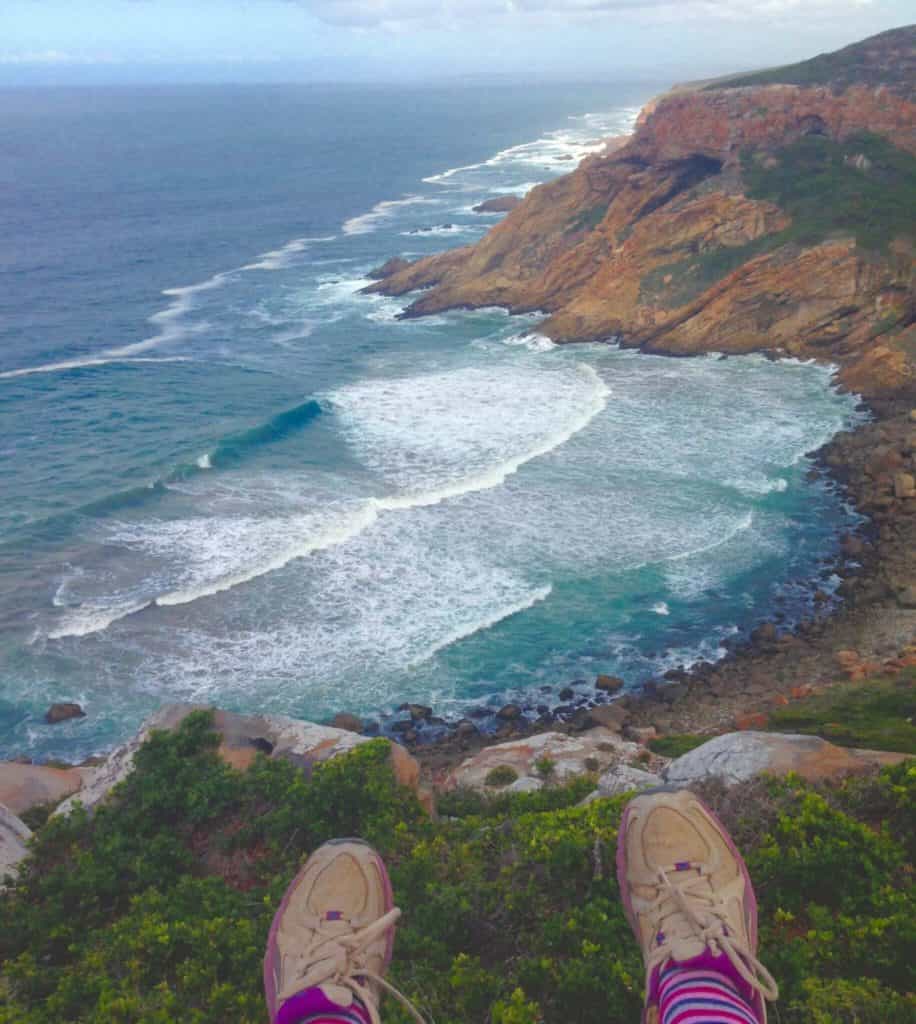 My highlight was watching a group of dolphins ride the waves. It was impossible to get a photo but I did manage to get loads of snaps of a couple of dassies.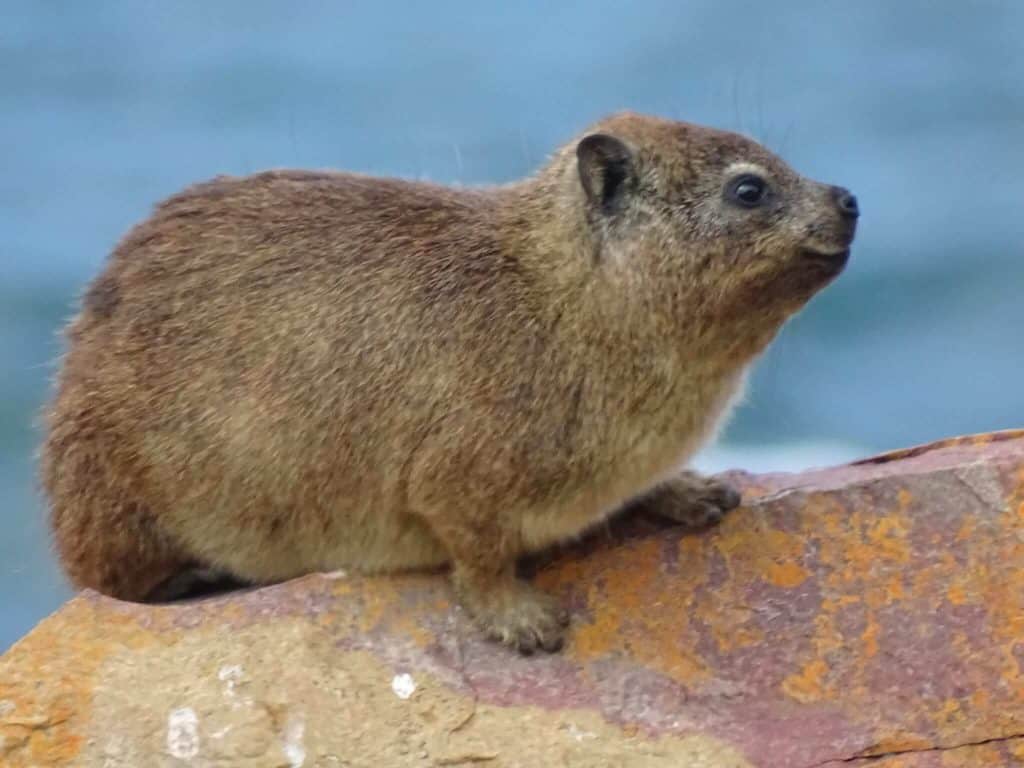 I love these guys! You'll only find them in Africa and a small section of the Middle East. To me they look like a kind of guinea pig/bear cross but apparently their closest relative is actually the elephant – who knew? They'll also give you a sharp bite if you get too close, so they're not as cute as they look. #Factoftheday.
As everyone probably knows, one of my favourite activities is writing over a good coffee (and tasty food) and I managed to find some cool spots in town to do this. If you're heading to Mossel Bay anytime soon, let these be your pick-me-up places:
Blue Shed Coffee Roastery
As then name would suggest, a coffee roastery in a blue shed. This place was super quirky and would probably fit in in Shoreditch (however the open space and beautiful coastline around it might not). It had a warehouse feel with kitch details like mismatch teapots, flower pots, a proped-up push bike and old industrial coffee machines. The chai latte here was amazing – I wish I'd had time to stay longer and try the matcha latte (my favourite Japanese treat. After sushi, natch).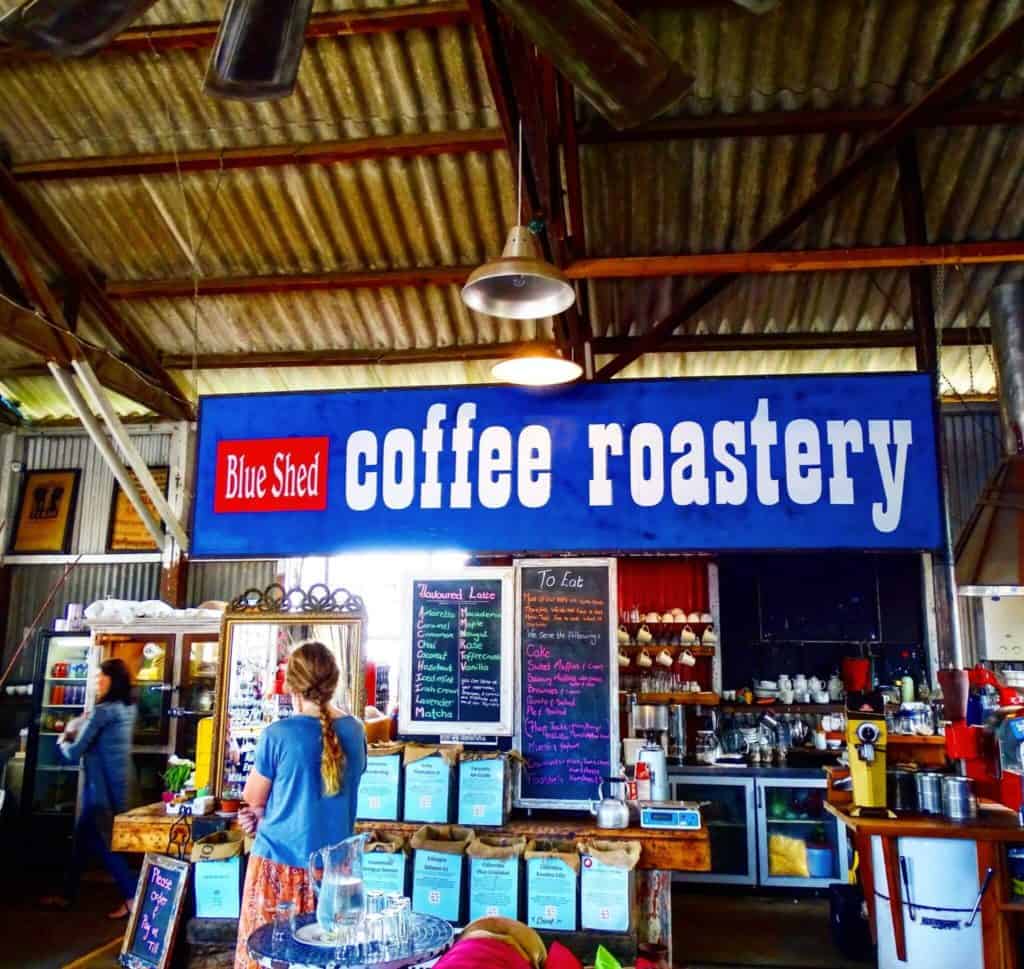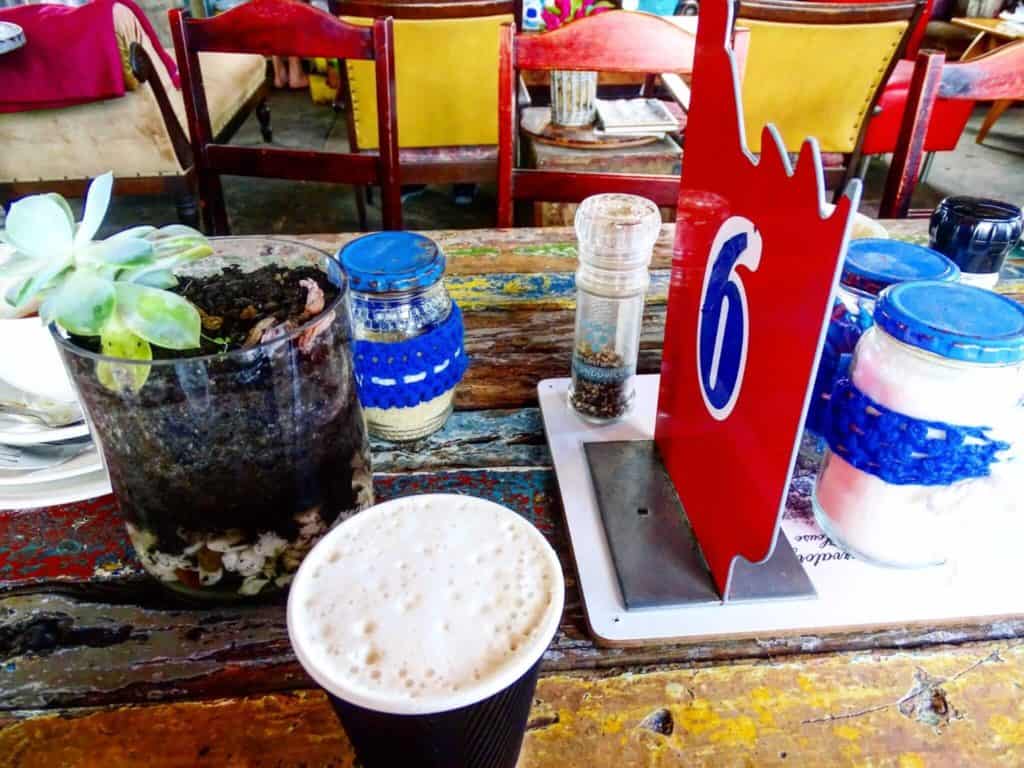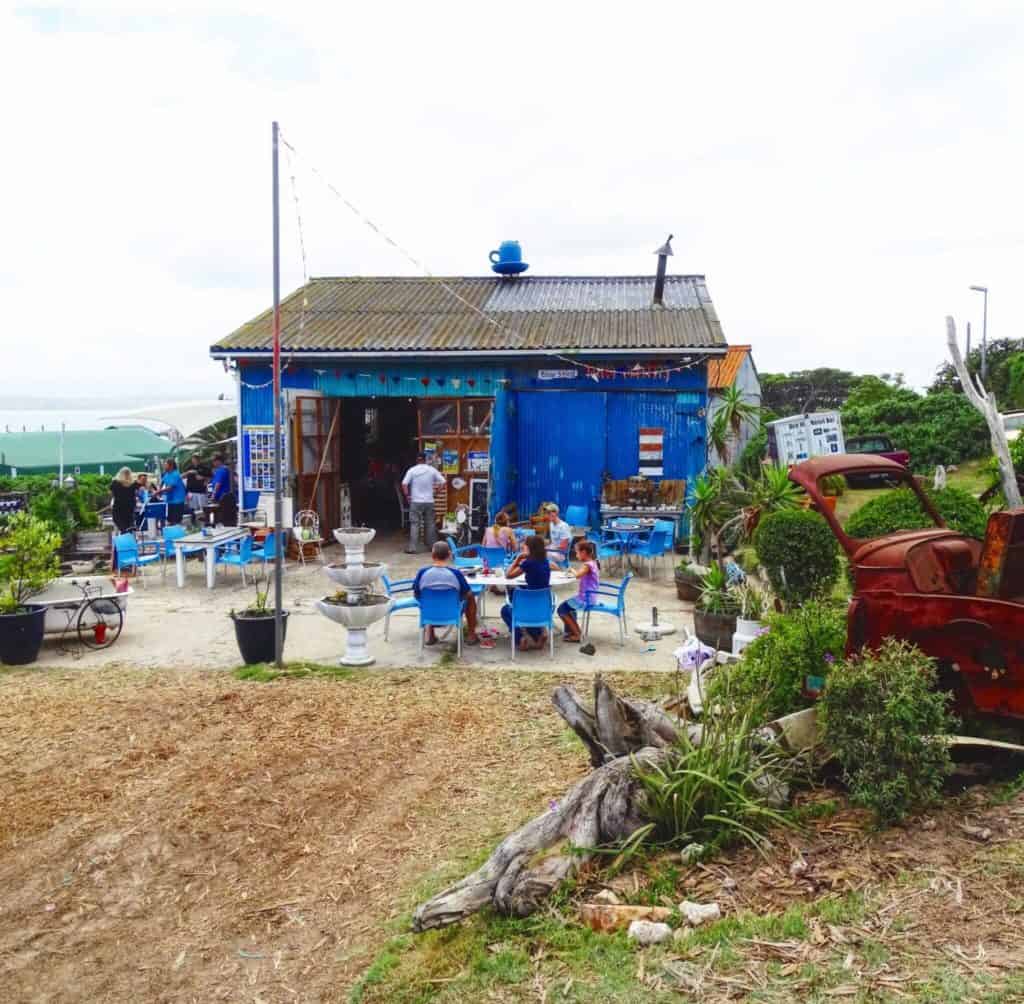 The Merchant
Excellent iced coffee here – great after a beach day. Also a bit of a warehouse vibe, and loads of pretty trinkets to buy. Basically you can have your coffee and do your shopping (the travel version of having your cake and eating it, too).
Funky Foods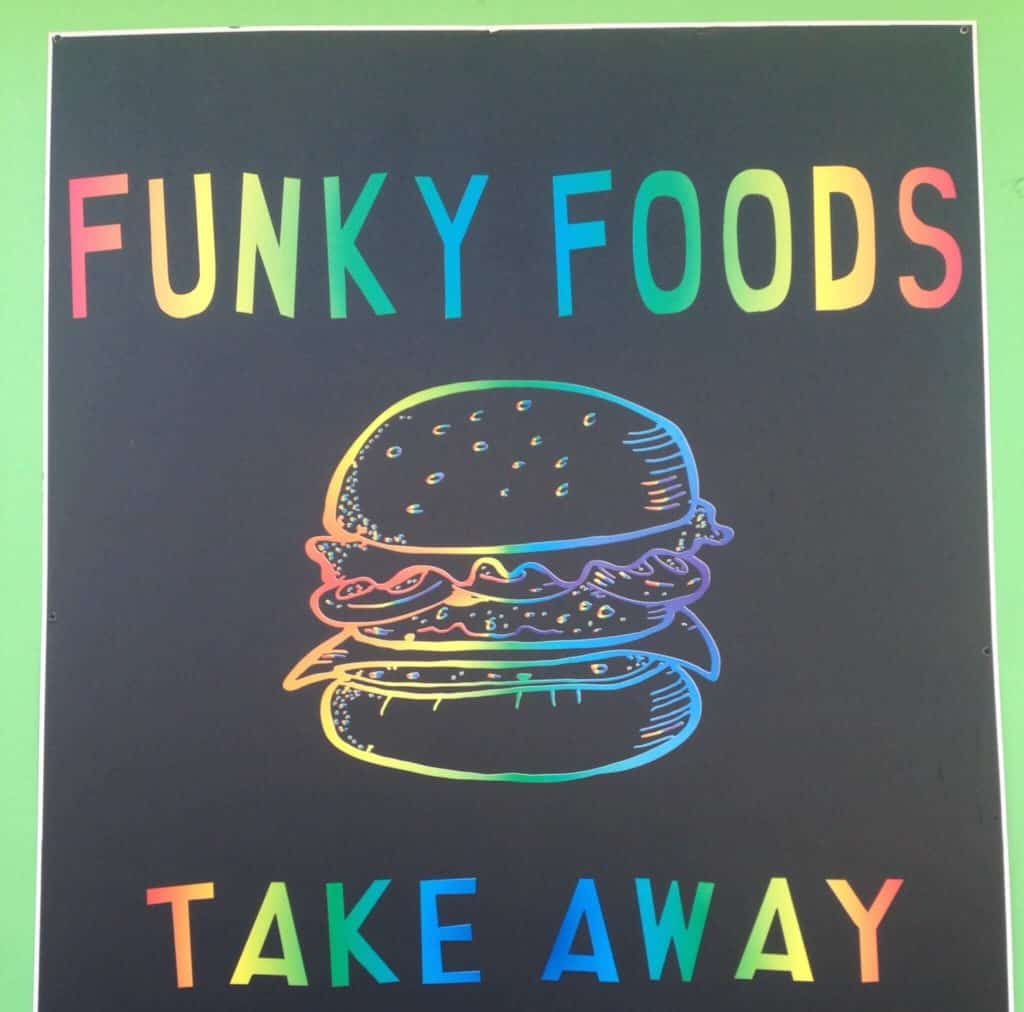 The backpacker's dream. I can't get over how cheap this place was. Burgers for £1.50 and half chickens for about £3… Okay, it wasn't gourmet but it was actually pretty decent. My cheese toastie was oozing with the most cheese I've ever seen: instant win!
After an awesome start to my solo African adventures, I was off to my next stop of Victoria Bay, a beachey location not far from coastal town, George. Blogs a-coming…
Thanks for reading!
Read my other South Africa backpacking diaries:
See you next time for more adventures,
Rose