This post may contain affiliate links to things like tours, hotels, Amazon associates and products. These help me earn a small commission at no additional charge to you.
Backpacking South Africa volume 6: Hogsback

I loved this stop! Hogsback is a hippie town up in the mountains which inspired the Lord of the Rings books and is home to a very Instagrammable bath. I was meant to stay two nights but upgraded to four – and still didn't really want to leave.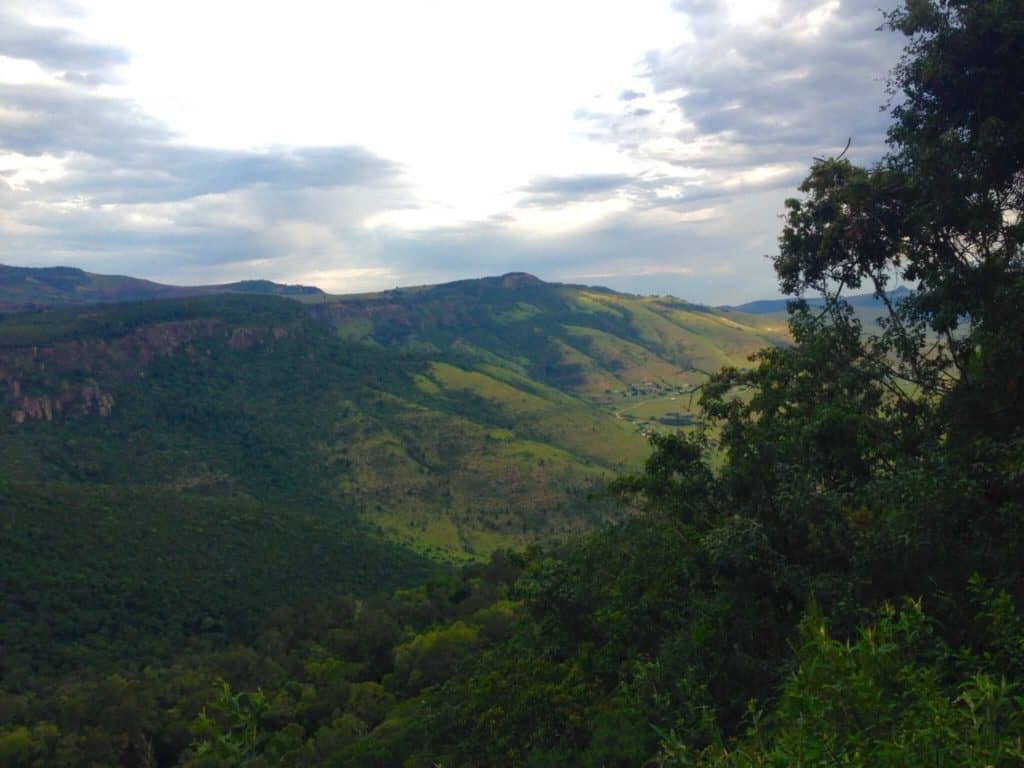 This is mainly how I spent my time: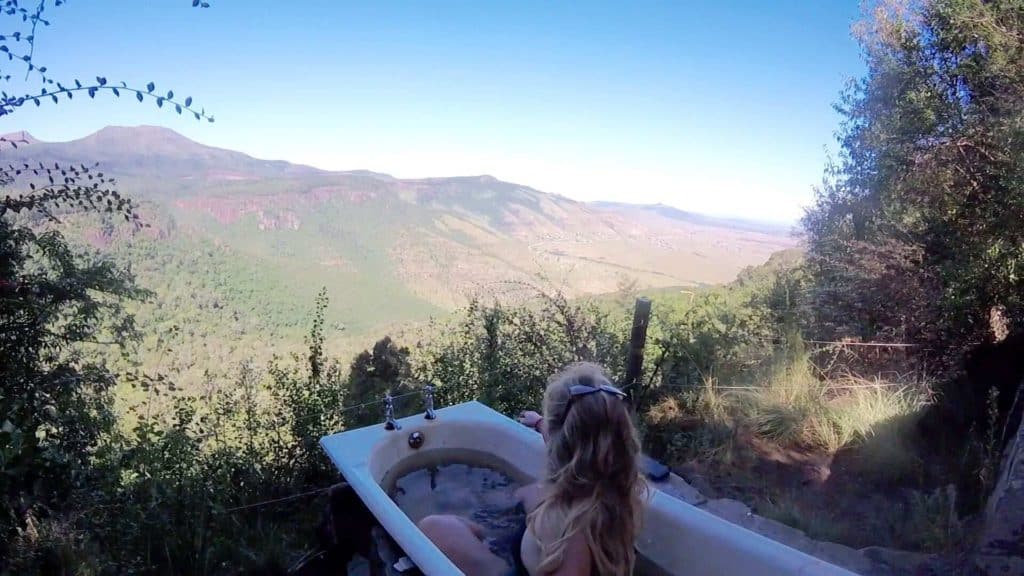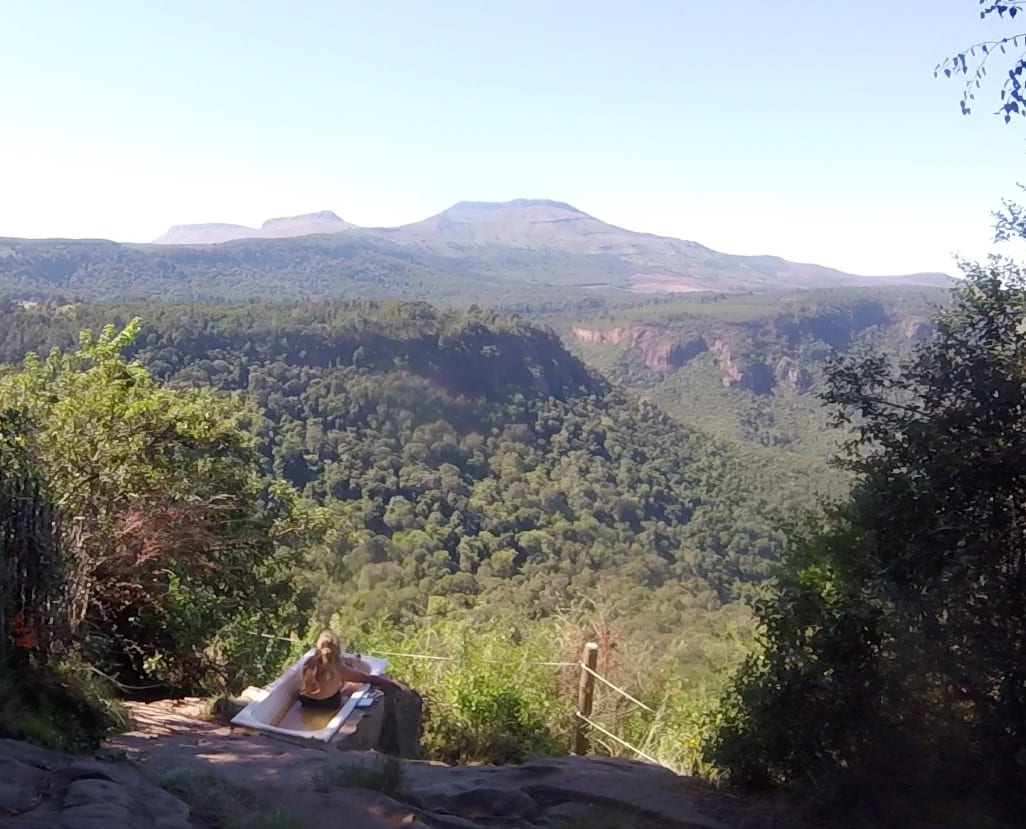 Oh, and like this: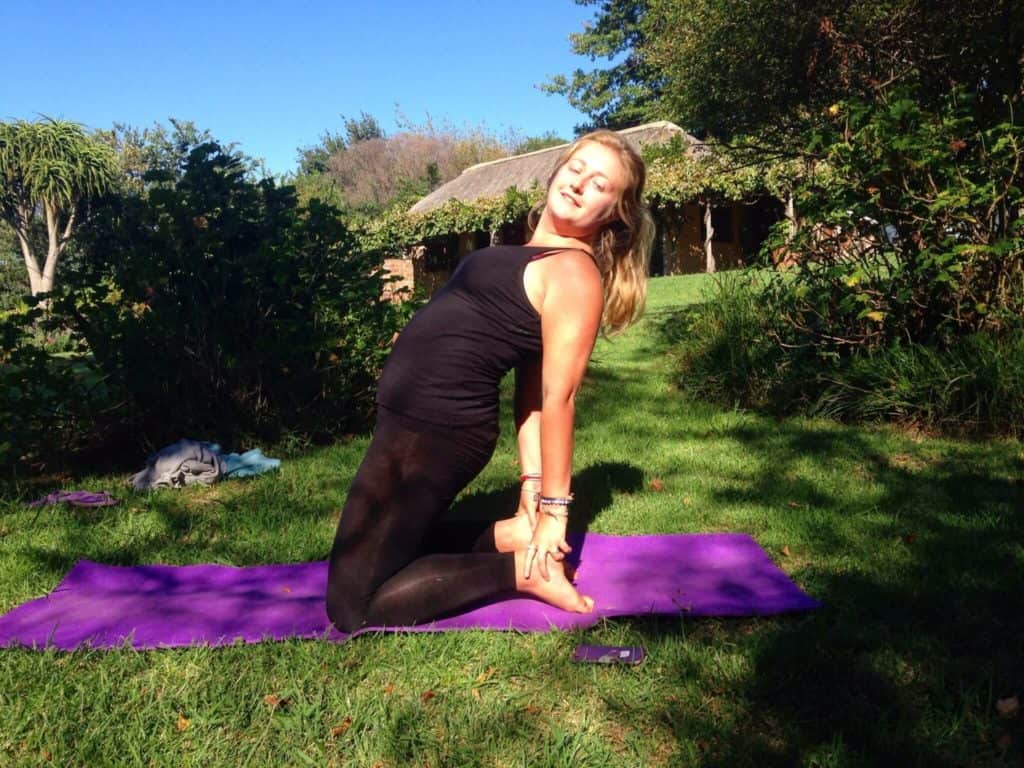 I stayed at Away with the Fairies hostel which seems to attract friendly, hippie types. As did the whole town – there were lots of veggie foods, farmers markets and a general laid back feel, if not much else going on ('town' comprised of a general store and three restaurants).
Bethany and I signed up for yoga on our first morning. This took place looking out over the mountains which was so gorgeous! Our yoga teacher was new to Hogsback and had only recently started the classes, so for that reason they were crazy cheap (£1.20 for an hour) and only ran a couple of days a week.

Luckily, I persuaded her to run extra sessions for all three full days I was there, and on my second day even managed to get a private class!
So if you ever find yourself in Hogsback, check out Yoga with the Fairies if it's still up and running.
The hostel's outdoor bath was my favourite place to spend time (as you'll be aware from the many photos) apart from the nearby benches which looked out over the same view of the mountains and forest.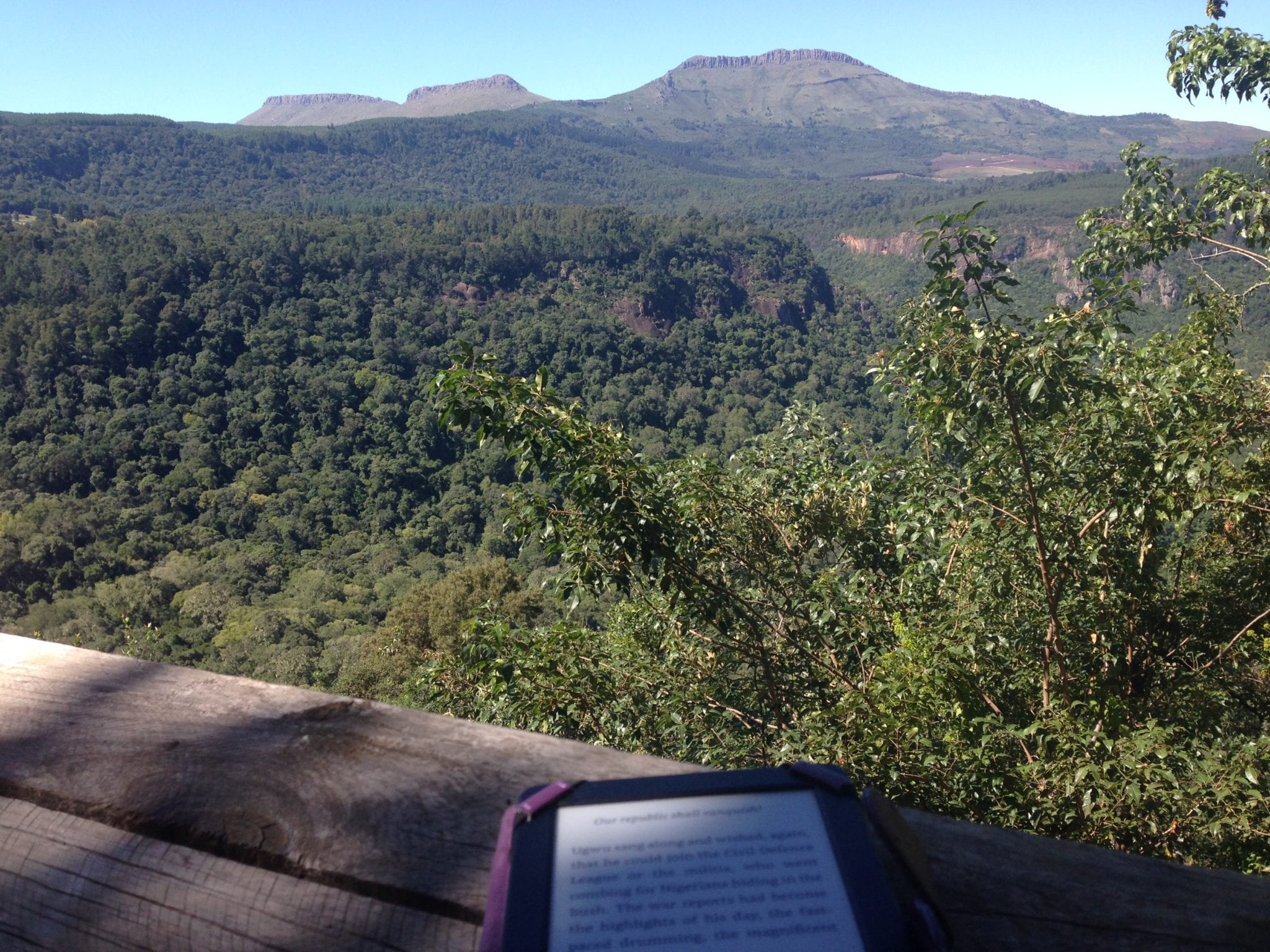 After my private yoga class, I was feeling invigorated and excited to explore. My recently sprained ankle was still black and double the size of my other ankle, so I wasn't sure about a hike – Bethany had tried out a trail and told me there were lots of tree roots and things you could easily trip over.
So I decided – bike riding. That was low impact for my ankle and there were a couple of waterfalls to see in the forest. I hired a bike and was assured it was a very nice and easy ride.
Um, in what universe?
This is the second time this has happened to me recently. In Kynsna, the 'nice ride' had been along a highway with no cycle path; and this time, it was made entirely of vertical hills.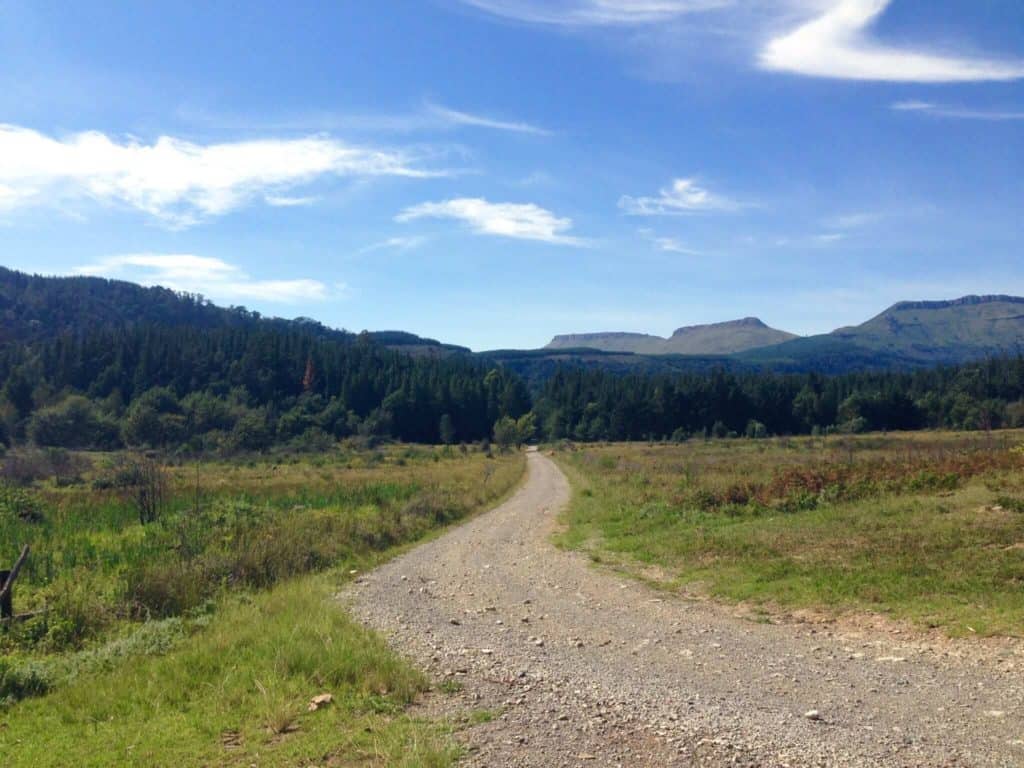 This may sound like I'm detracting attention from my own cycling abilities but if I hadn't been so dead that I'd had the energy to take any photos, you'd be able to see what I was dealing with! The roads were also made entirely of rocks so coming down a super steep hill, I kept skidding with my breaks on full… Until I hit one, the bike went flying and I came right over the handlebars.
I was already hot and knackered by this point, so whilst lying on the road crying, I could probably have given up. Instead, I dusted myself off and continued – until I saw what looked like a pack of giant dogs in the road.
Last year in Fiji I was attacked by some wild dogs on a beach at night and had to be rescued (thanks to my expertly loud screaming), so my first thought was of panic. Then I realised, oh it's ok, they're just enormous baboons.
Hang on – enormous baboons were not okay either!
By this point I was pretty lost and didn't even know if I was going in the right direction, so it was the final straw. The pack of baboons numbered about 50 and were blocking the whole road so I turned on my heel to push the bike uphill in the 40-degree heat for the next hour.
Of the three waterfalls I was chasing I only managed to see the small first one, the 39 Steps Waterfall.
When I arrived back at the bike shop, bloody and still crying a little, the man said I probably hadn't been holding the breaks tight enough and did I have much mountain bike experience?
Firstly, he'd sold it as an easy ride with no mention of it being mountain biking – and secondly, it was just a regular bike! The whole afternoon was a bit of fail if I'm honest.
For my final day in Hogsback, I decided the only way I could sustain no more injuries was by not doing any activities. Instead, I read, wrote, soaked in the bath and photographed Samongo Monkeys that swung from the trees of the hostel garden.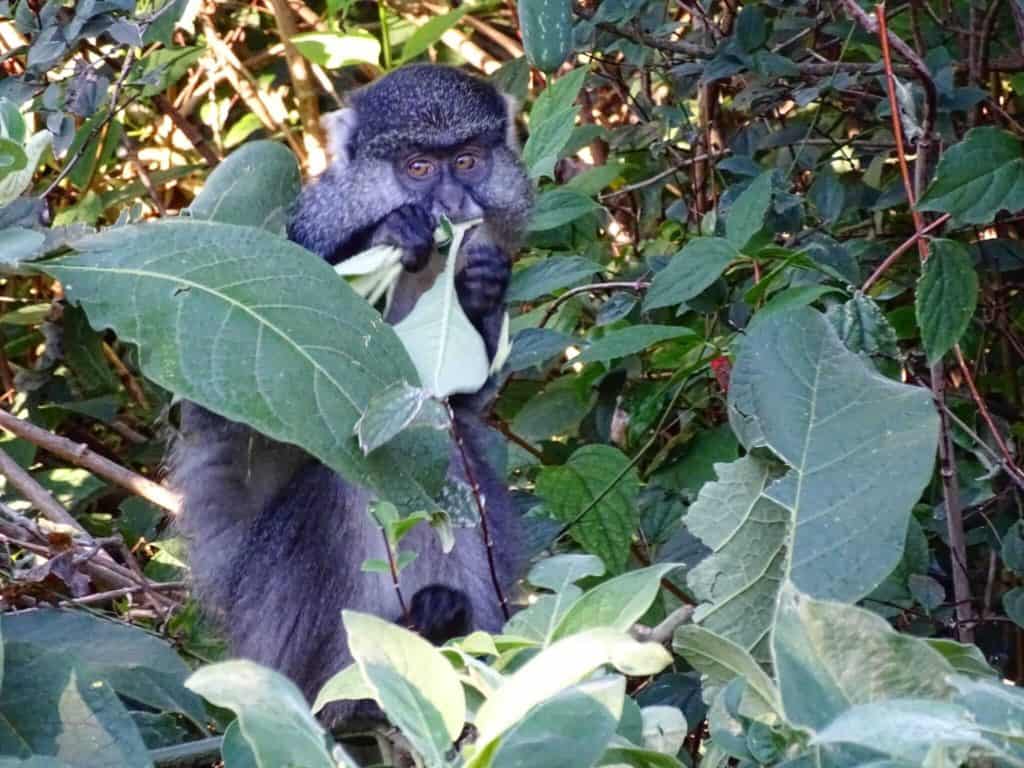 Bethany had left a couple of days previously as she was on a tighter time frame than me and was currently waiting for me in Coffee Bay. This was meant to be an amazing place which it WAS but due to the terrible weather my time there was a bit of a washout and I couldn't get many photos. After that, we were headed over the border to Lesotho, where I got loads of photos – check them out in my upcoming blog!
Thanks for reading!
Read my other South Africa backpacking diaries:
See you next time for more adventures,
Rose