Days 1-3: Ubud
Day 1 – see Ubud's highlights
Day 2 – climb Mount Batur or explore Ubud further
Day 3 – take a day trip to Lempuyang and Tirta Gangga
Day 4 – travel to Canggu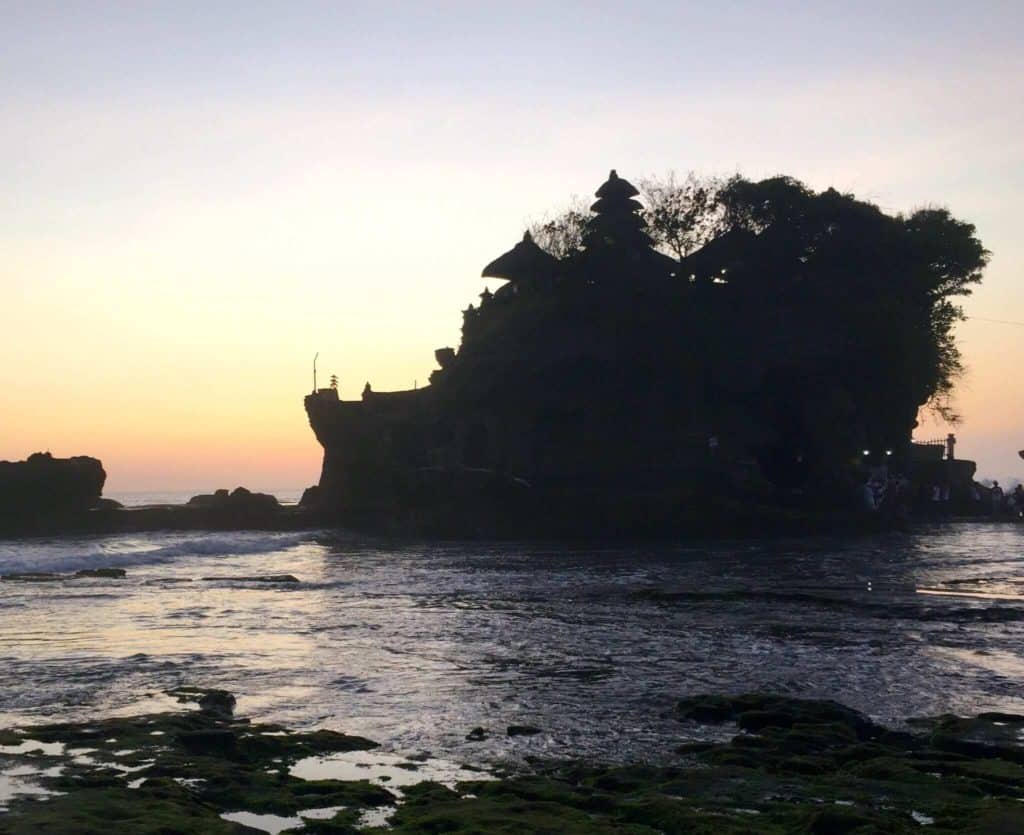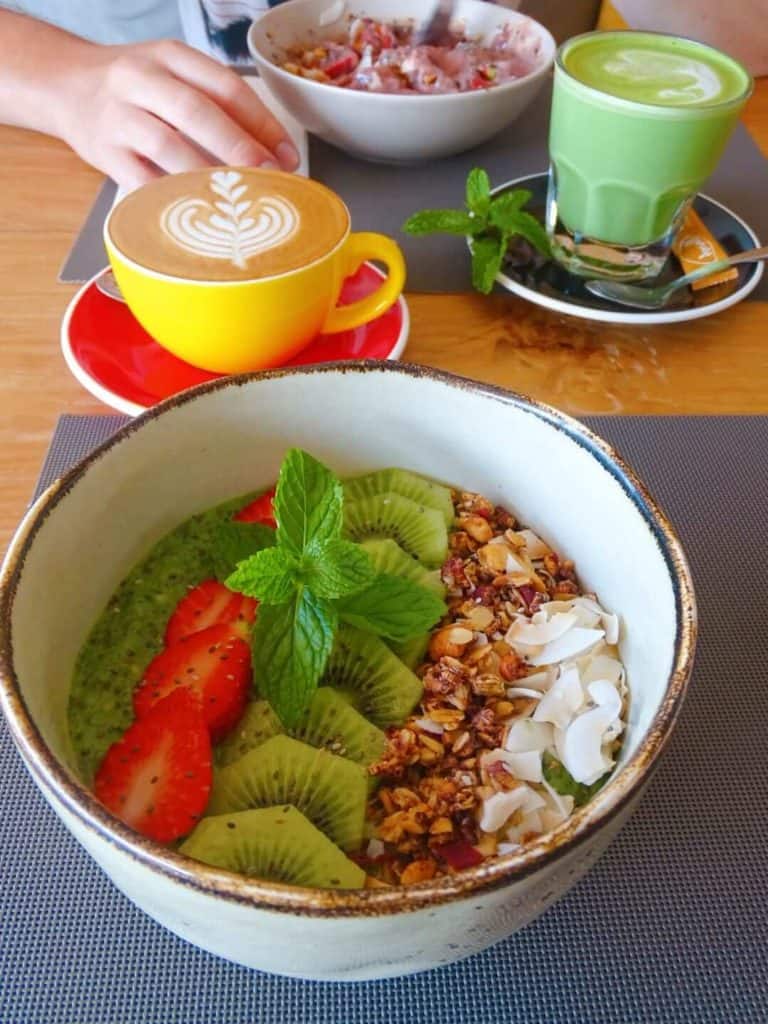 Day 6 – travel to Uluwatu in time for sunset
Day 7 – explore Uluwatu
Days 8-12: Nusa Penida
Day 8 – arrive on Nusa Penida
Day 9 – see Nusa Penida's highlights
Day 10 – relax on a beach (Atuh or Crystal Bay)
Day 11 – find Nusa Penida's lesser-known spots (or snorkel)
How much will this Bali 2 week itinerary cost?
To answer the question you might be wondering about, I spent US$650 during this exact itinerary. The island can be extremely affordable and, if you don't believe me, check out what you can get for $10 in Bali!

To break down my spending…

Accommodation: $200. We stayed in mid-range accommodation options during our 2 weeks in Bali that usually averaged $12 per person per night in a shared room including breakfast (though we had a couple of cheaper nights in an Airbnb and a hostel).

There are some amazing hotels in Bali and if you can factor more, you can stay in luxury for a fraction of the price you could at home. Alternatively, cheap and cheerful hostels are about $8 a night.

Eating: $200-300. We had a handful of cheap, local meals and for the rest of the time ate in restaurants. You could eat WAY cheaper, though it's worth noting we didn't drink much alcohol so you could factor in a bit more for this.

An average meal for two with soft drinks cost around 250,000 IDR ($17). If you eat at local places, main dishes will be less than $3.
Activities: My total includes $50 for Mount Batur and $40 for the Nusa Penida return boat ticket. Other than this, we hired a scooter and did all other excursions without a tour: something that saved us a lot of money.

Taxi tours often cost $50 a day, definitely a big cost to factor compared to our $5 daily scooter and $2 tank of gas!

Getting around: As there's no public transport in Bali, you'll need to budget for private taxis during your Bali itinerary. We paid 250,000 IDR between Ubud and Canggu and 400,000 IDR between Canggu and Uluwatu. If you're travelling solo, check out Kura-Kura bus.

You can try for a cheaper ride on Grab/Uber but often the drivers are unreliable or unable to pick you up from popular areas due to government bans.