This post may contain affiliate links to things like tours, hotels, Amazon associates and products. These help me earn a small commission at no additional charge to you.
Hi all! A quick guide today on the many Ubud cafes and where to drink the best coffee in Ubud.

If you've been following, you'll know I recently published a big Ubud brunch guide so I thought why not share the best coffee shops and cafes in Ubud, too?

After all, the only thing I like more than tucking into a hearty brunch is curling up over a cuppa, reading a book and getting cosy in a new coffee shop. There's plenty of scope for this with the Ubud food scene.

The majority of the things to do in Ubud are out of town in the countryside, and most people visit for the incredible nature surrounding Ubud rather than the town itself. But that's okay: Ubud is a convenient hub full of shops, cafes and amenities to explore from.
Ubud Coffee Roastery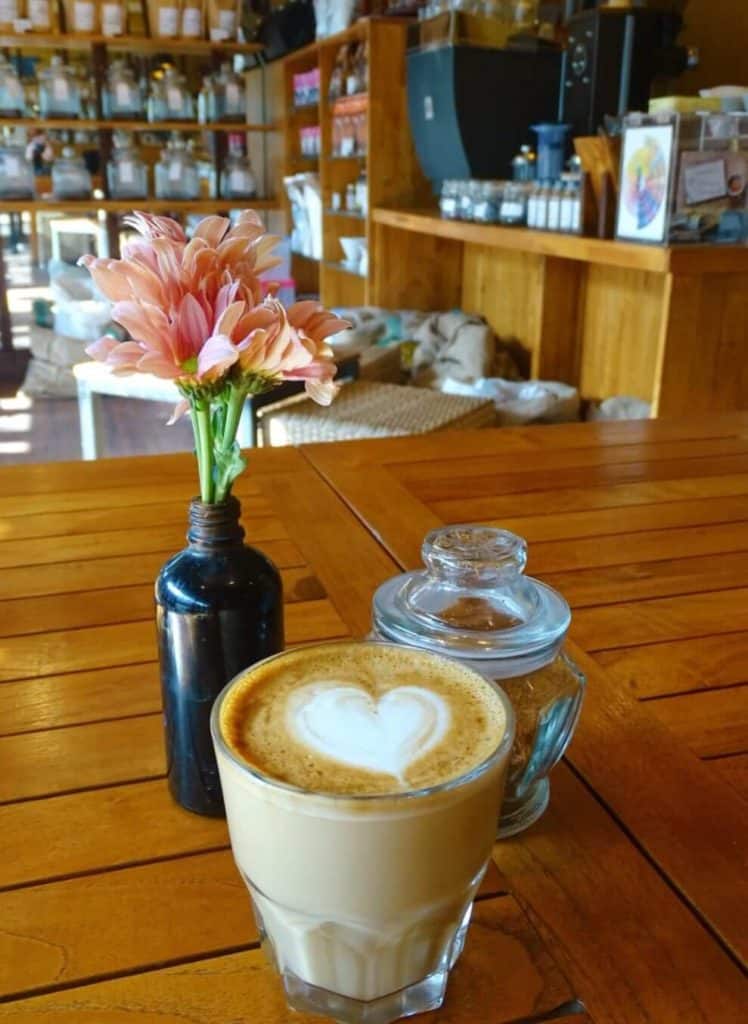 Ubud Coffee Roastery is on one of my favourite streets in Ubud (Jl. Goutama Sel) hidden away from the busy main roads. It's a relaxed street for wandering which is how I stumbled across this cosy coffee shop in Ubud.

It's a tiny joint with just three tables and a window bar but the coffee menu is by no means limited. There are 10+ Western options (cortados to macchiatos and other things that confuse me – flat white, please!) as well as a long list of Indonesian teas, cold brews, French presses and hot chocolates. Everything is roasted on-site, plus the Wi-Fi is speedy.

If you're looking for the best coffee in Ubud, you can't beat this one. Although my pet peeve was exhibited: hot drinks in glass cups. WHYYY? Also, I was in the mood for cake during my visit and they don't serve food. I'm not sure if this is a genuine complaint or evidence of my unhealthy obsession with cake 😉
Gangga Coffee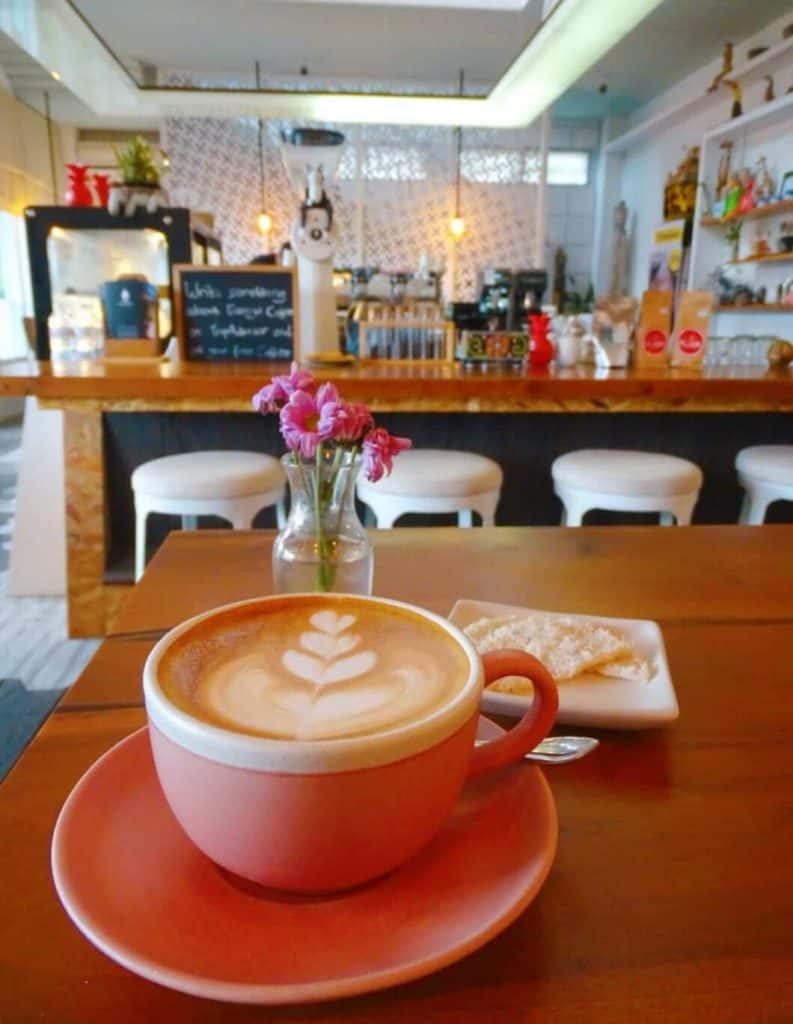 Some of the best coffee in Ubud is served at Gangga. There's a real speciality vibe here and you can choose between your standard flat whites and Balinese, Vietnamese and Japanese (hello matcha!) varieties.

The surroundings are some of best: it's colourful, cosy and no one minded me staying for 7 hours. Oh, and you get a delicious coconut snack with each coffee.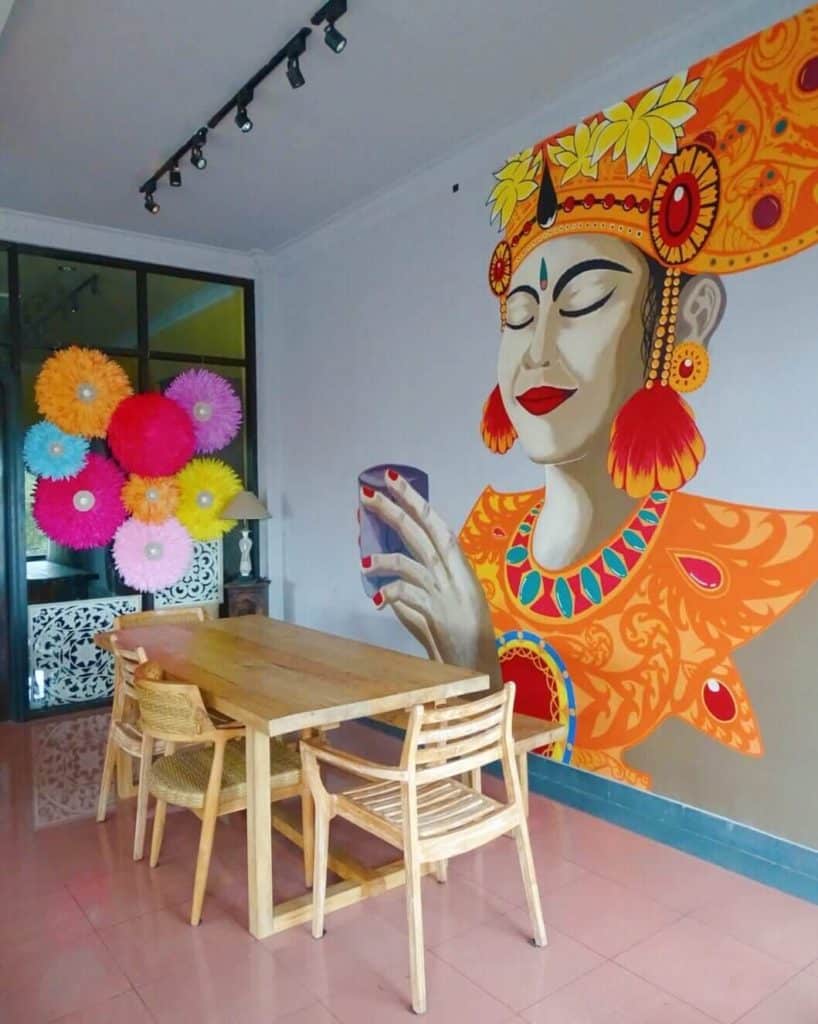 Plus there's wall art. All the boxes are ticked making it one of the best cafes in Ubud for sure.
Seniman Coffee Studio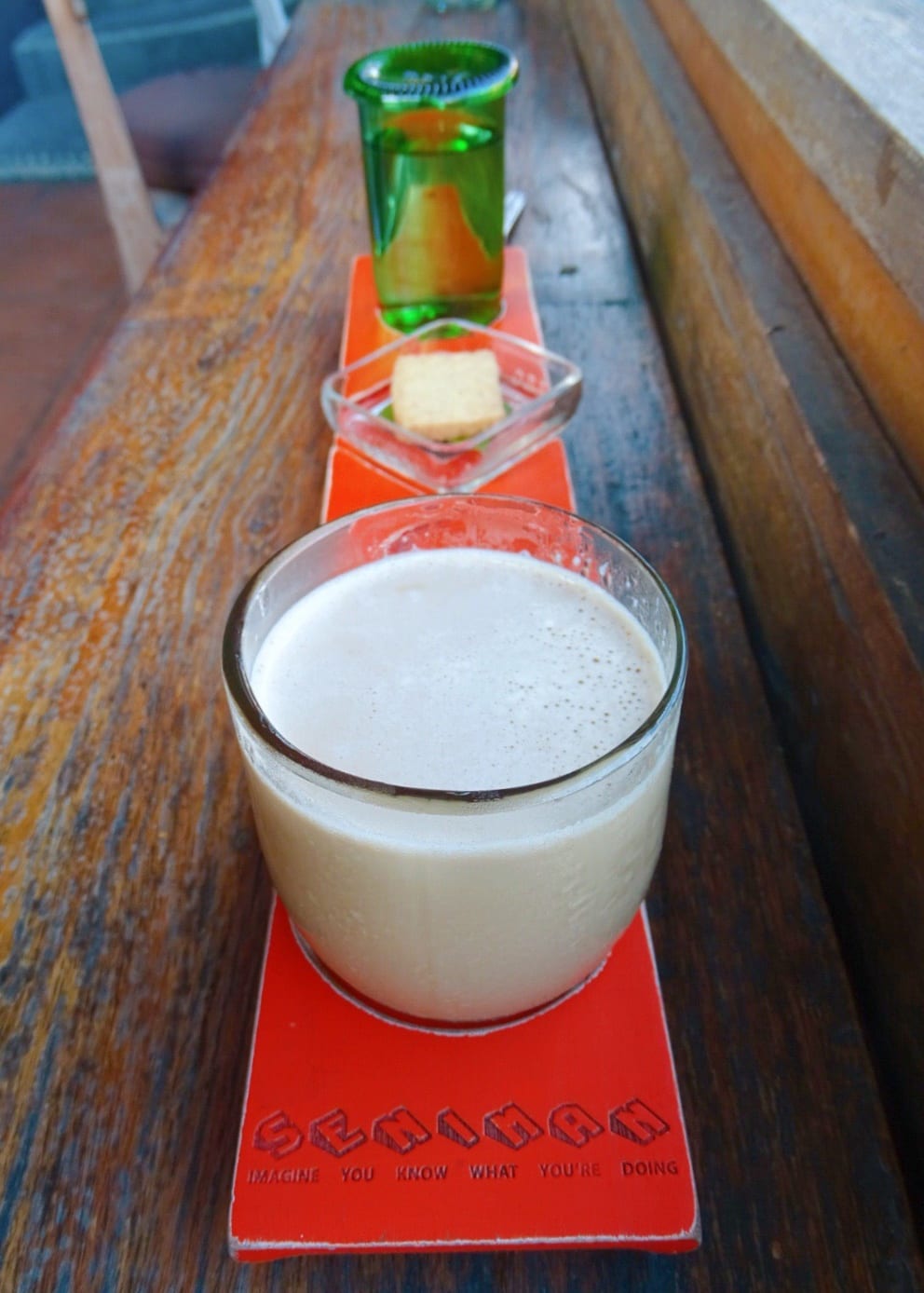 I spent a lovely afternoon in Ubud people-watching and enjoying the breeze from Seniman's outdoor coffee bar. (I was there with my laptop to work but this took regular nosedives).

Each coffee comes on a wooden board with a shortbread biscuit and glass of water; I love little touches like this.

The brunches at Seniman look very tasty but sadly I only made the one visit. Had I stayed even longer in town, I could have seen myself adopting this Ubud coffee shop as a regular people-watching, coffee-drinking spot.
Sawobali Cake & Coffee Shop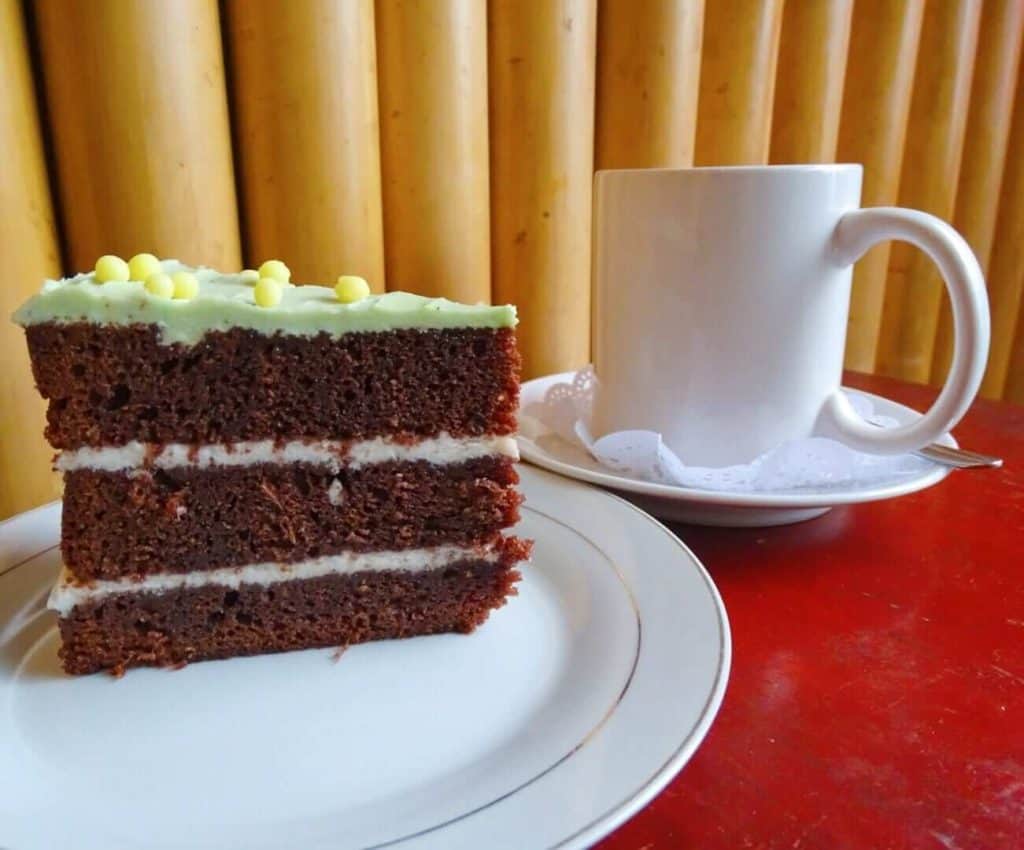 There's no competition when it comes to the best vegan coffee in Ubud… Sawobali wins hands-down. If it's an impressive interior you're after, you won't be blown away (don't worry, there's one for this next!) but the cake and coffee make up for it.

I initially visited Sawobali for the incredible bargain buffet they offer daily and, during my time in Ubud, it became normal for me to finish it off with a cake and coconut milk coffee. Soya and cashew milk are also available.

For cake, you'll be spoiled for choice with 10+ varieties on offer. I liked the matcha cake pictured but I also sampled a sticky chocolate mud cake that I can't believe was vegan. The cheesecakes looked soo good, too.
Bittersweet Ubud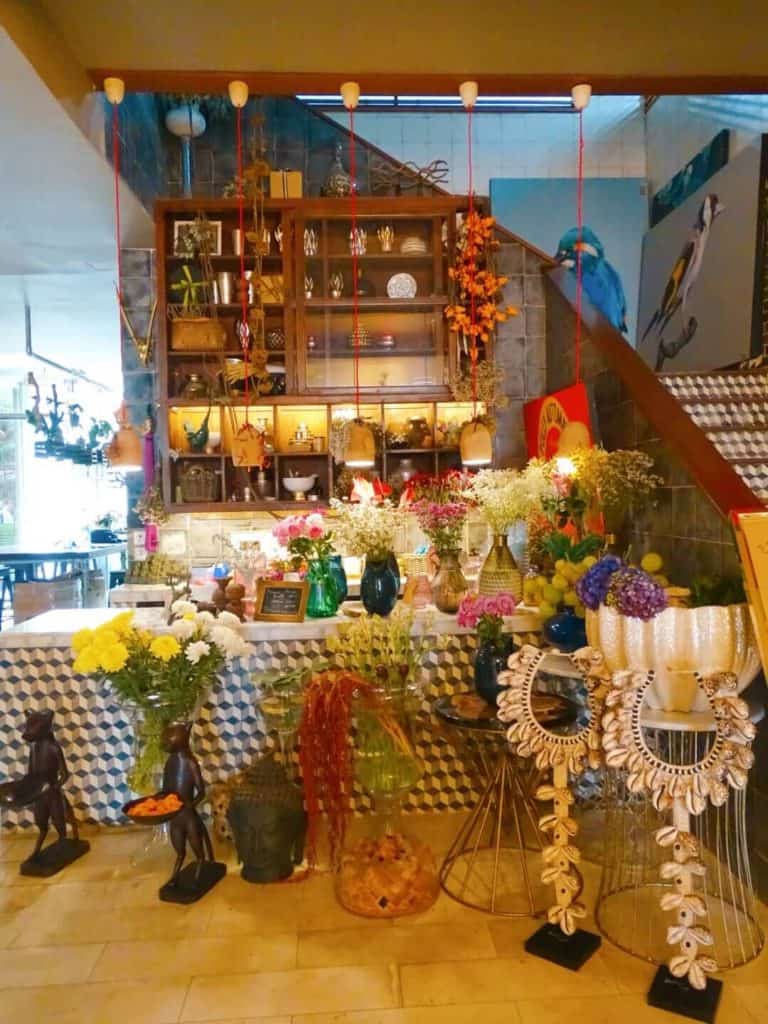 I headed to this gorgeous Ubud cafe, Bittersweet, for brunch but the portions were pretty tiny so I deemed it a better coffee and cake spot. They serve all the hipster specialities like pink beetroot and matcha, plus regular flat whites and lattes. Sadly it was here I learnt that I don't like beetroot lattes. But does anyone? I think these drinks were just invented for Instagram.

If you're at a loose end around Monkey Forest Road, get yourself here for coffee and a decadent eclair. The decor is a highlight: part American speakeasy-style, part vintage flower shop with loads of amazing wall art.
Zest Cafe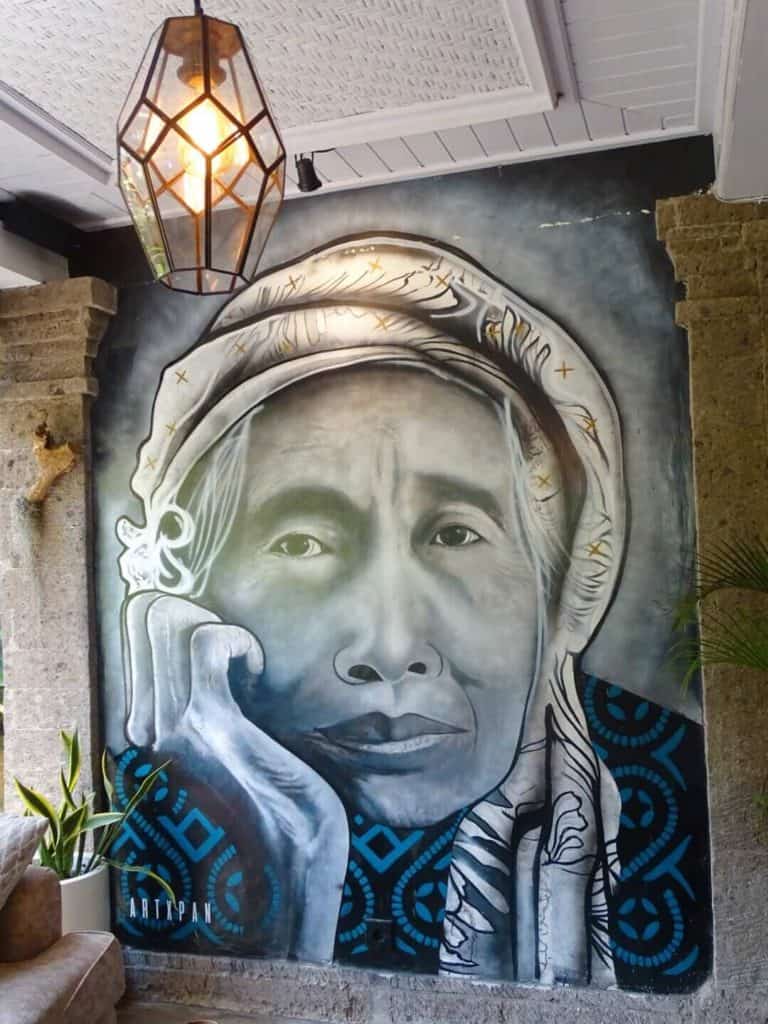 The prettiest cafe in Ubud is probably Zest with its giant Buddha statues outside and amazing murals inside. It's a bit of a trek from Ubud up a hill but the views are worth the climb.

Zest serve some of the best coffee in Ubud for vegans simply because it's an entirely vegan cafe. You can choose between different nut, soya and oat milks while tucking into a tasty guilt-free brunch. Well, it's guilt-free from a vegan perspective but I'm not sure chocolate pancakes (which are delicious btw) are ever entirely guilt-free 😉
Monkey Cave Espresso
This cute little Ubud coffee shop can be found beside the infamous Monkey Forest. If the idea of getting bitten by rabid-looking monkeys doesn't float your boat and you'd rather sit and sip a tasty flat white, I can relate to that.

Monkey Cave Espresso describe themselves as a 'chic nook' which I think sums things up quite nicely. It's a cosy open-plan place with a coffee bar downstairs and a seating area upstairs where you can sip and look down on Ubud. They also serve light bites like tacos, breakfast and salad.
Milk & Madu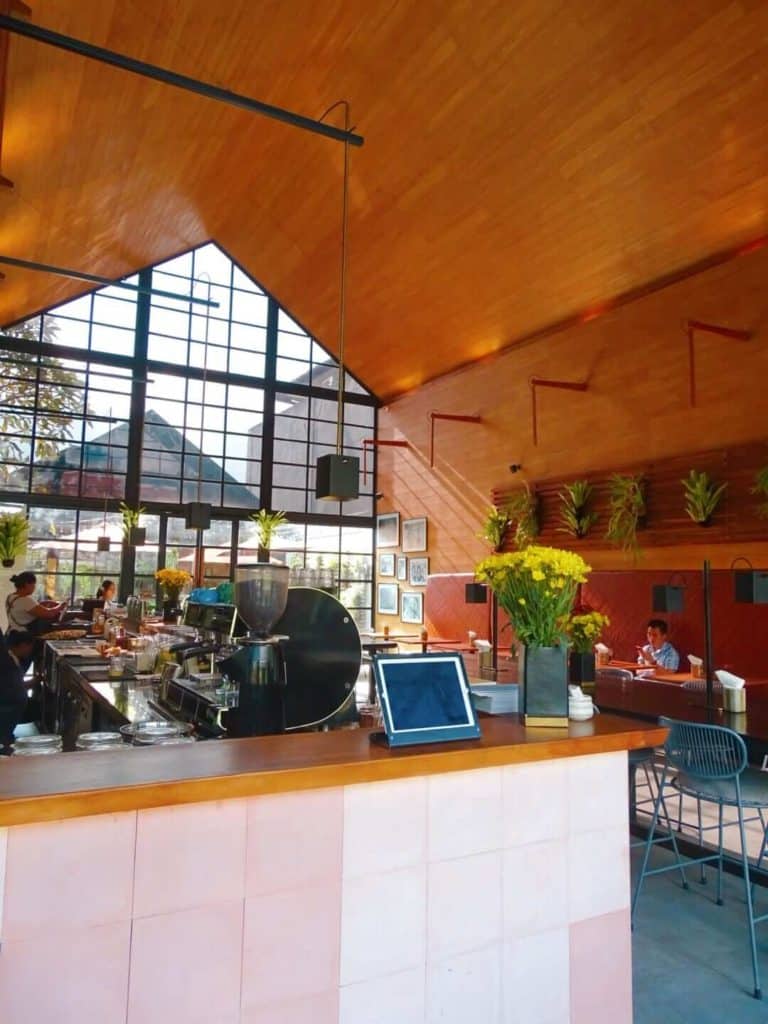 For somewhere that also serves pizza, you might not expect the best coffee in Ubud to be found at Milk & Madu. However, they somehow manage to do everything well from Italian food to brunch coffee. The coffee bar comes complete with a delectable selection of cakes so it's hard to order a flat white without buying a cake in the process (well at least it was for me).

As cafes in Ubud go, I really like the ambience of Milk & Madu. It's not an intimate coffee shop like Monkey Cave Espresso but more of an open plan cafe with high ceilings, natural light and fresh flowers.
F.R.E.A.K. Coffee
The owner of F.R.E.A.K has been growing his own coffee for years in Kintamani using organic methods passed down through the family. For that alone, this is one of the best Ubud coffee shops not just for environmental impact but for supporting local livelihoods.

But don't think coming here is an act of charity – you'll be treating yourself to some of the best coffee in Ubud in the process. They also serve delicious juices and smoothie bowls in a relaxed setting overlooking the main street in Ubud. Sit back and watch the world go by with a coffee. Bliss.
Clear Cafe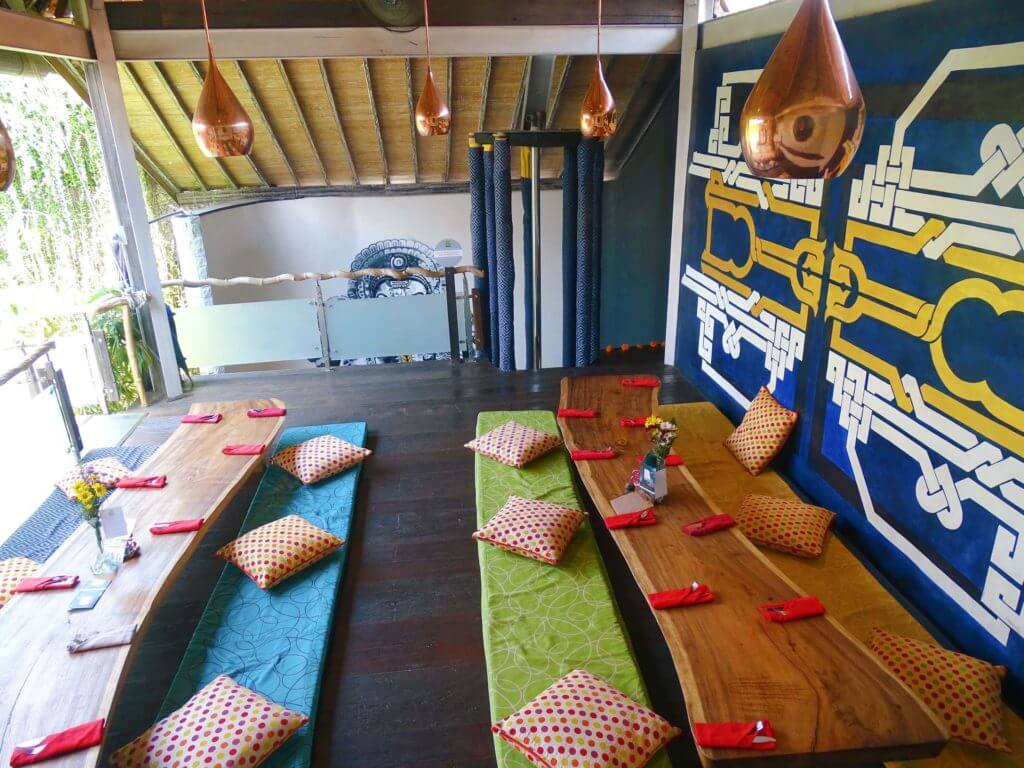 The most famous cafe in Ubud without a shadow of a doubt is Clear Cafe. You enter through an elaborately carved door and continue to a beautiful cafe where an indoor stream trickles, orange flowers spell out inspirational messages, and you can even slide down a fireman's pool to get downstairs.

Not only is visiting Clear Cafe an experience, but they serve excellent coffee, tea, chai, kombucha, juice and more.
Thanks for reading my Ubud coffee guide!
So… think you can find the best cafes in Ubud now? If so, my job is done! Let me know if you have any other favourite Ubud cafes I missed 🙂
Check out my other Bali & Asia posts:
Ubud blogs:
Canggu blogs:
Nusa Islands:
See you next time for more adventures,
Rose
For more content, follow me on Instagram, Facebook, Twitter and YouTube.
Ps. Liked my Ubud coffee shop guide? Pin it for later!