This post may contain affiliate links to things like tours, hotels, Amazon associates and products. These help me earn a small commission at no additional charge to you.
I'd heard there was fantastic food in Little Havana Miami so before touching down in the USA, I knew I needed to go. Luckily I didn't need to spend too much time researching where to eat in Little Havana because I had an awesome food tour to show me around. I'll share the Little Havana restaurants we ate at!

This unique neighbourhood in Miami is a must for foodies, culture vultures and anyone keen to understand Miami's rich history. Visiting Little Havana is one of the best things to do in Florida, not to mention an ethical place to spend your money because all the restaurants and stores are owned by Cuban families. Even the Mcdonalds is a franchise run by the locals (not that I planned to eat there!).
Read next: the perfect 2 day Miami itinerary
MIAMI ESSENTIALS

Hotels: Booking.com / Hostelworld

Activities: GetYourGuide / Viator
I was lucky enough to be shown around By Miami Culinary Tours during their Little Havana Food and Cultural Tour. I'd highly recommend this not just for the food but for an insight into the history and culture. Our guide Gina was fab.
To book the same tour I took with Miami Culinary Tours and support women in the hospitality business, book on GetYourGuide for $63.
Following my foodie adventures, I want to share where to eat in Little Havana Miami including all the best restaurants in Little Havana.
Little Havana introduction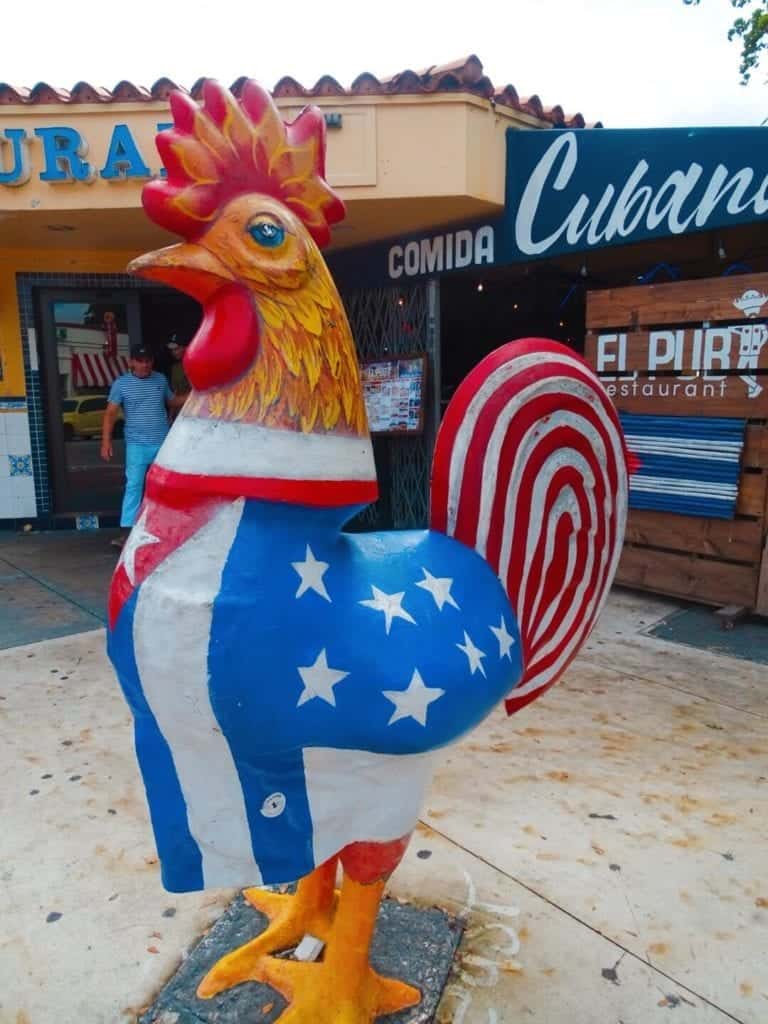 First in my Little Havana food guide, a quick intro. Did you know that 70% of Miami's population is Hispanic?

This has a lot to do with Fidel Castro's rule in Cuba. Locals wanting to escape the country fled to the States where the 'wet foot, dry foot' policy meant they could stay – if they could reach US soil. In the event they were caught at sea, they were sent back to Cuba and jailed as political prisoners.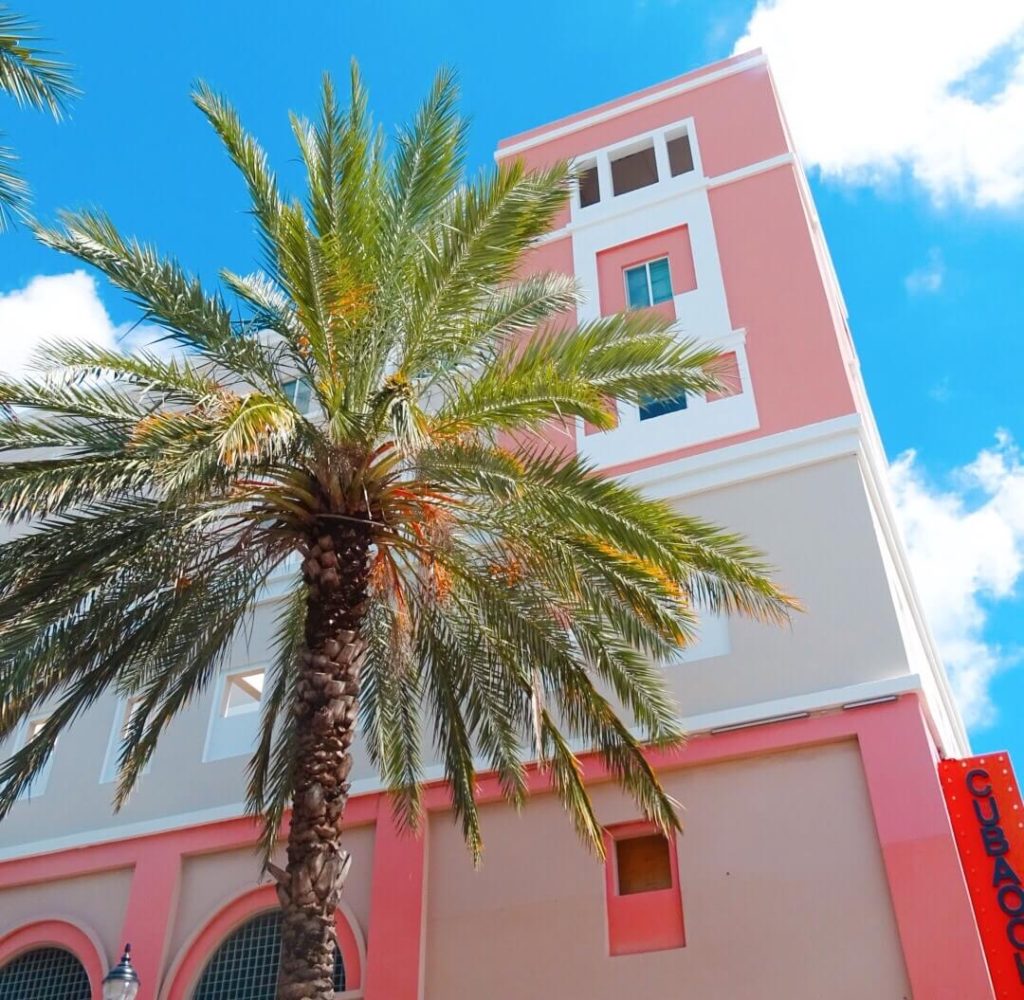 Many Cubans, as well as Colombians, Guatemalans, Venezuelans and Nicaraguans, made it to Miami keen to find work and improve their quality of life.

They settled in what was previously the Jewish neighbourhood. Jews faced discrimination in Miami but, once this settled, they migrated to Miami Beach. Their old neighbourhood became vacant and was subsequently adopted by Hispanic refugees. The rest is history!
Best guidebooks for Miami:

– Miami Pocket Lonely Planet
– Lonely Planet Florida
– Latin American Spanish Phrasebook & Dictionary
The best food in Little Havana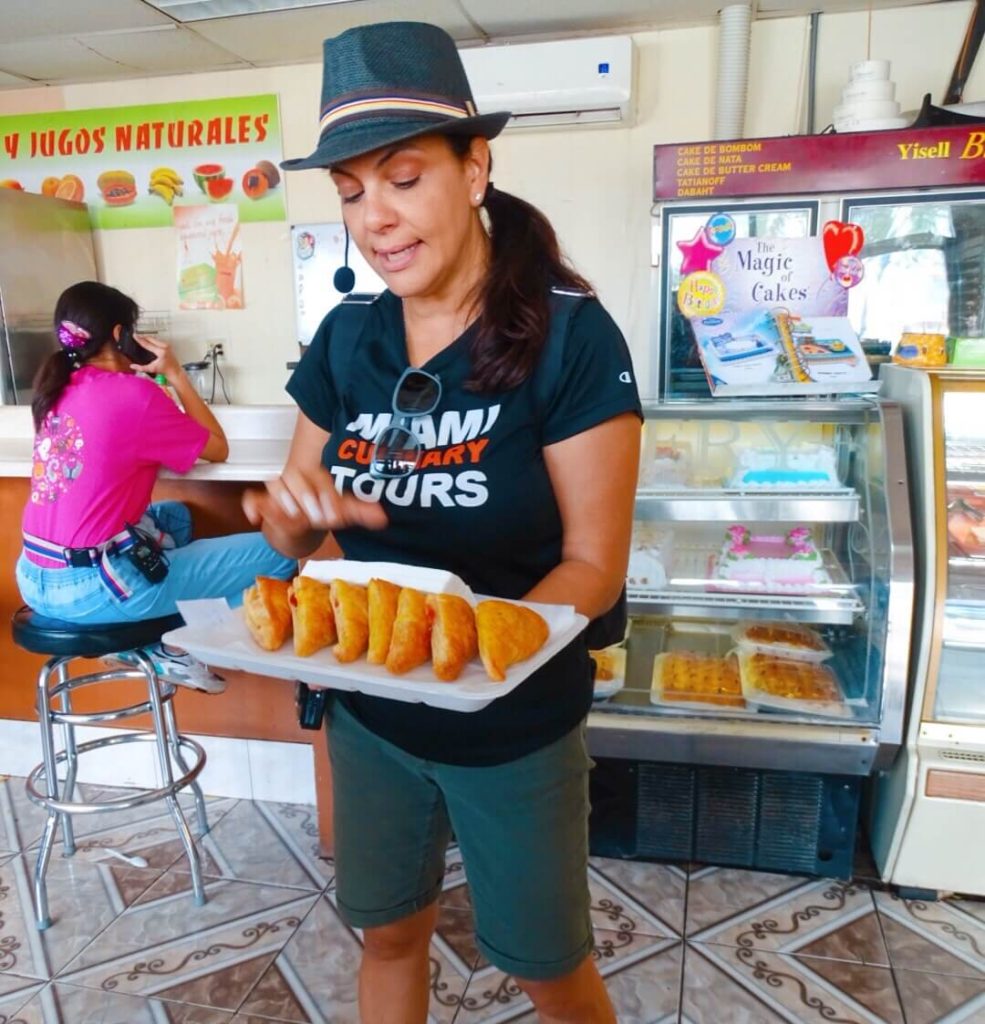 Wondering where to eat in Little Havana, Miami? There are countless foodie spots from authentic Cuban bakeries with nada English spoken to lively jazz bars catering to tourists and locals.

One thing's for sure: you'll be overwhelmed with options. Gina explained that Miami Culinary Tours are independent from the restaurants in Little Havana which allows them to pick those serving the best food in Little Havana. If venues go downhill, they'll adapt and choose new ones.
Best restaurants in Little Havana Miami
The below venues serve some of the best food in Little Havana. It may not be fine dining (in fact, it's definitely not!) but it's better: real food in an authentic setting.

Where's what and where to eat in Little Havana, Miami…
Empanadas & Cuban coffee at Le Pub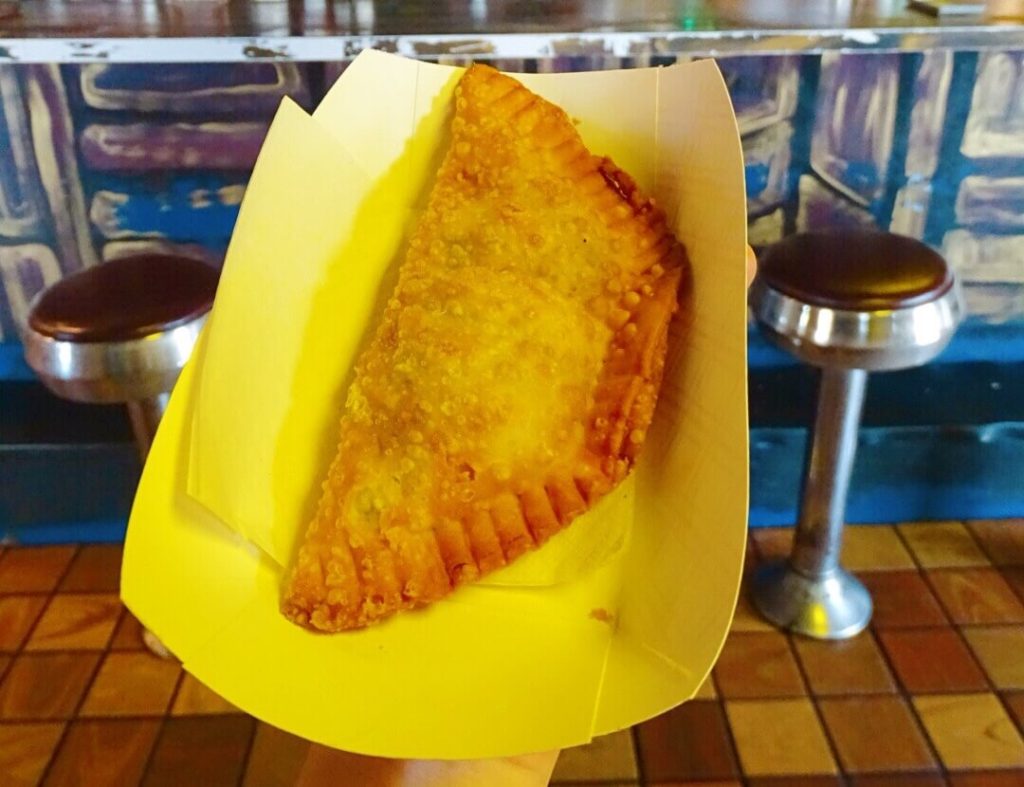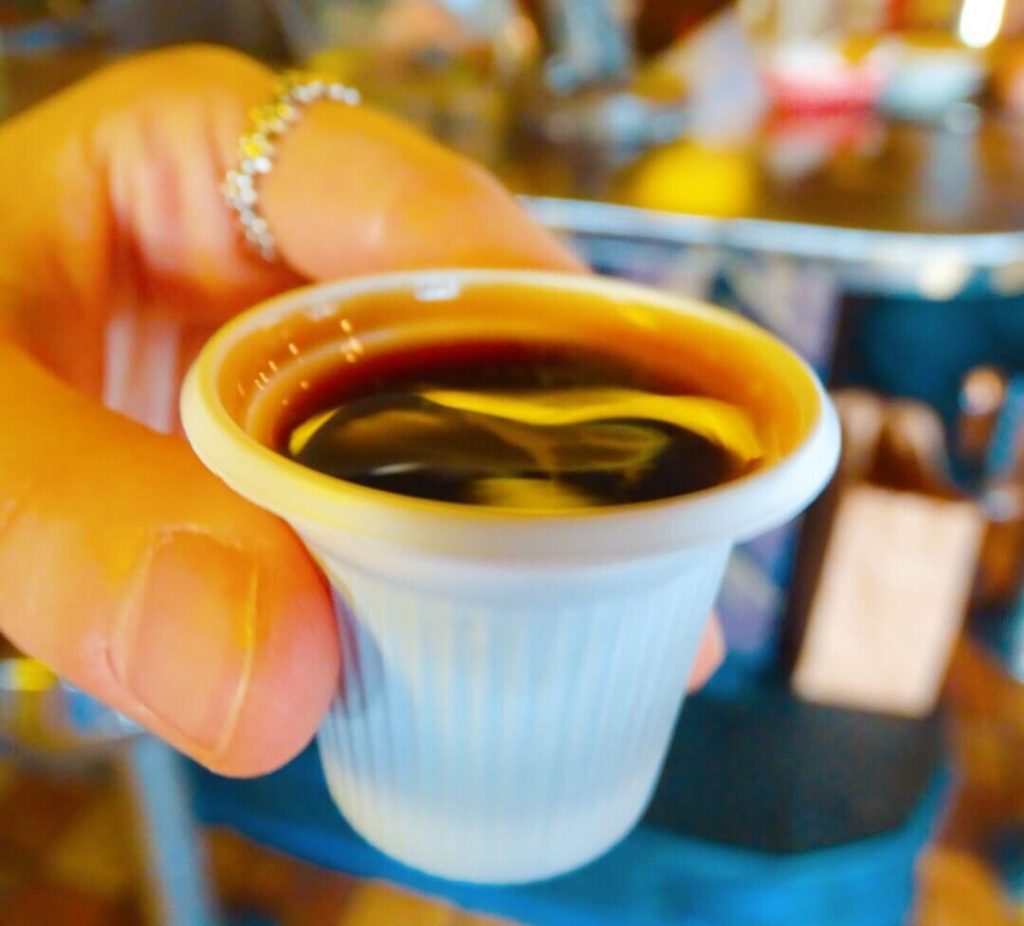 Our first stop was Le Pub, one of the most famous Cuban restaurants in Little Havana. While you can stop for a sit-down meal, Gina explained we'd be dining Cuban style. What did this mean?

We'd be eating standing and chatting, just like the locals do. We tucked into the following bites:

Empanadas filled with beef, onion and pepper. These were Cuban empanadas but Gina explained each Latin American country has its own version.

Cuban coffee – this sweet coffee is served in plastic thimbles each containing the same amount of caffeine as a regular coffee. If you drank from a normal-sized cup, you'd be consuming more than five Americanos' worth of caffeine. Wow.

Where: El Pub Restaurant, 1548 SW 8th St.
Cuban sandwiches at Old Havana
Next, we stopped for the best Cuban sandwich Little Havana! Gina explained that food is often rationed in communist Cuba so ingredients aren't always this plentiful. We ate an American version of the Cuban sandwich with pork, ham, mustard, pickles and Swiss cheese. Absolutely delicious!

Where: Old Havana Cuban Bar & Cocina, 1442 SW 8th St.
Mojitos at Ball & Chain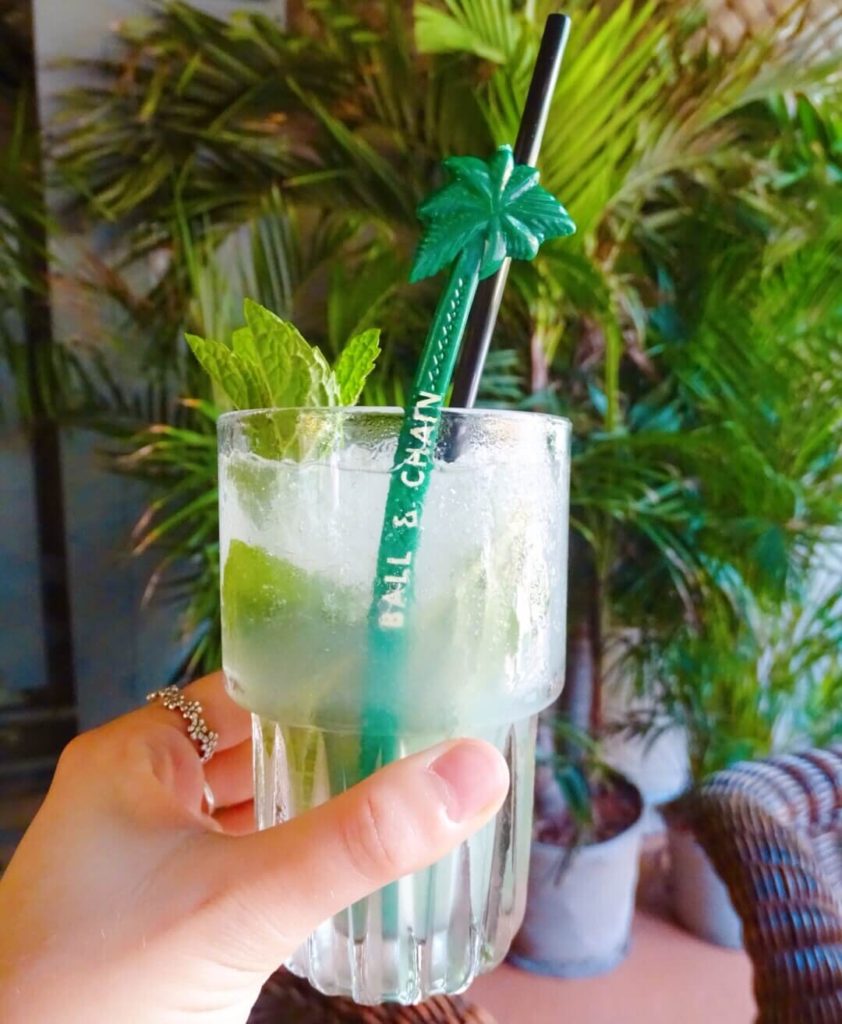 Wondering where to drink as well as where to eat in Little Havana?

Whether you drink alcohol or not, a trip to Ball & Chain is a must while in Little Havana. This iconic venue dates back to the 1920s and sees high-energy jazz performances all day and night. The stage in the garden is shaped like a giant pineapple; if that's not a reason to visit, I don't know what is.

Gina told us that the owner was once arrested for 'rum running', in other words smuggling alcohol into the States during prohibition. The venue was closed for several years and reopened just six years ago, bringing Cuban-style mojitos back to Miami. Bravo!

Where: Ball & Chain, 1513 SW 8th St.
Pastillito at Yissel Bakery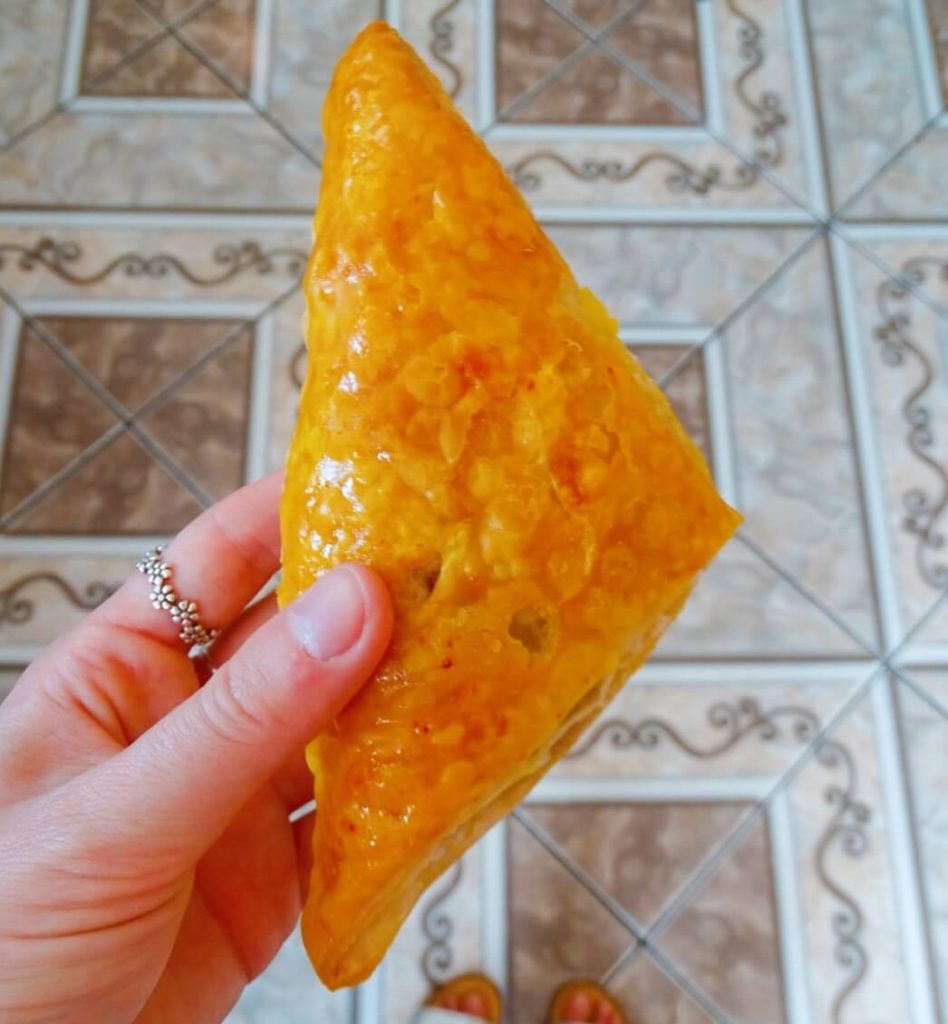 After a busy and bustling visit to Ball & Chain, we visited an authentic Cuban bakery serving yet more delectable food in Little Havana. I was happy to be in a tour group because Gina ordered us tasty pastillitos that I wouldn't have known to order myself. These sweet pastries were filled with cream cheese and guava, an unusual combination that went really well together.

Where: Yissel Bakery, 1356 SW 8th St.
Sugarcane juice & exotic fruits at Los Pinarenos Fruteria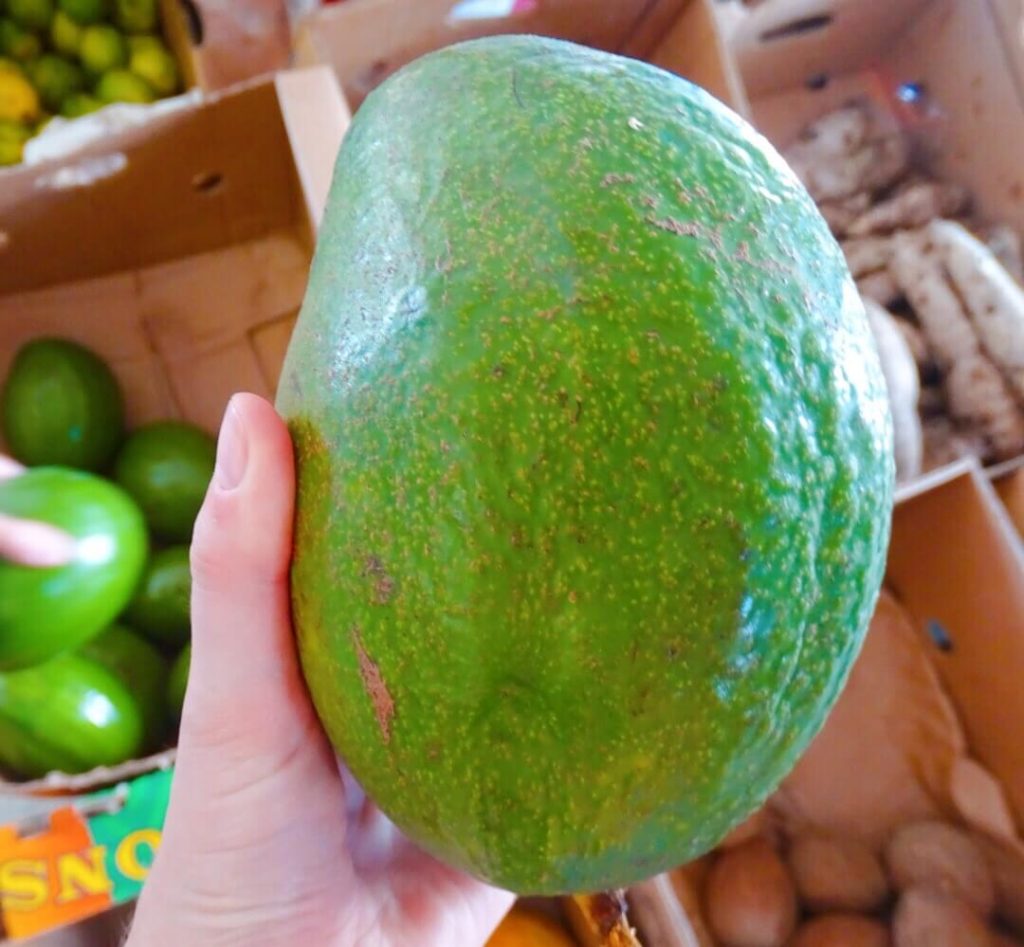 I've had sugarcane juice many times during my travels but I was happy to have another refreshing serving during a hot day in Miami. This no-frills store serves fresh fruit and vegetables, as well as fruit juices. I browsed the biggest avocados I'd ever seen as well as mamey fruits which I'm yet to try.

Where: Los Pinarenos Fruteria, 1334 SW 8th St.
Gelato at Azucar Ice Cream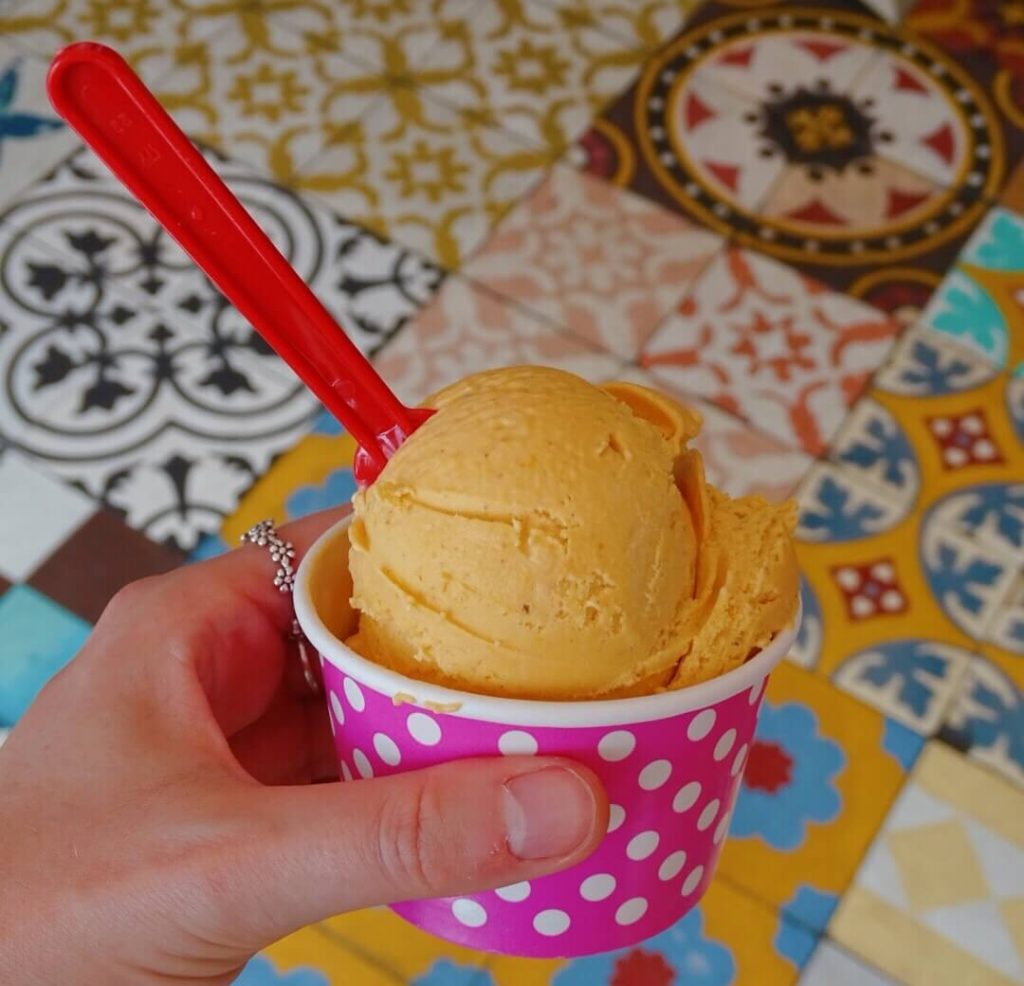 For our final stop, we headed for dessert. Gina told us that this colourful ice creamery had been opened by a Cuban woman sick of her office job. Her parents owned a building in Little Havana which she turned it into a gelato store now renowned as the best in the neighbourhood. What a great success story!

You can choose from ice creams in the counter or the seasonal specials. During my October visit, I tucked into pumpkin pie gelato which was delicious.

Where: Azucar Ice Cream, 1503 SW 8th Street.
Other things to do in Little Havana
Finding the best food in Little Havana was my numero uno priority while in Miami. But there are a few other cool things to do in Little Havana. These are:
Visit a cigar store
Never before have I recommended you check out a tobacco store but never before have I been to Little Havana!

The sale of Cuban cigars is illegal in America but Cuba Tobacco Cigar Co on Little Havana main street have found a savvy way around this. The founder escaped Cuba several decades ago with a few tobacco seeds in his pocket.

He grew them in Honduras and later moved to Miami where his offspring help him to roll the tobacco into typical Cuban-style cigars. The government can't stop them because they're technically not Cuban-made. Genius!

At the store, you can meet the old owner and see his face printed on all the packets. The business is now in its 4th generation and will continue to be passed down.
Spot street art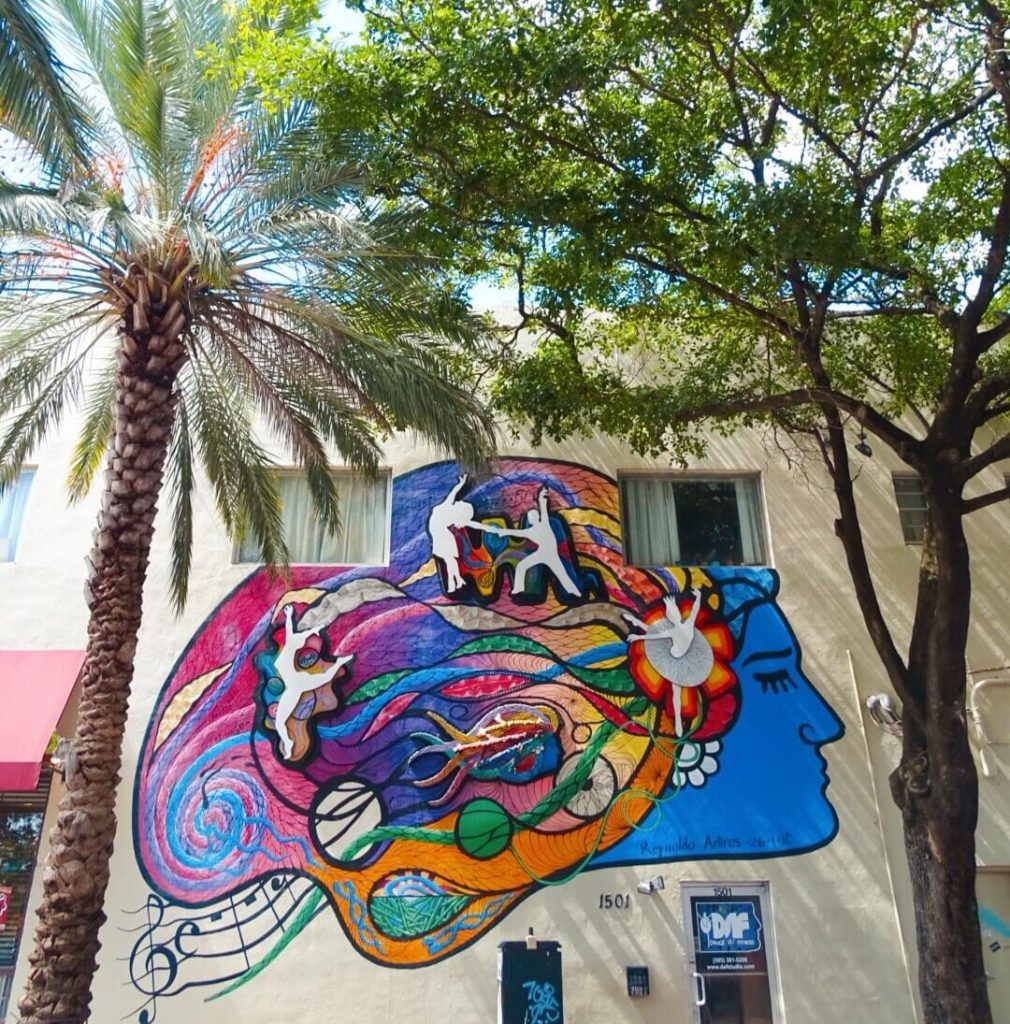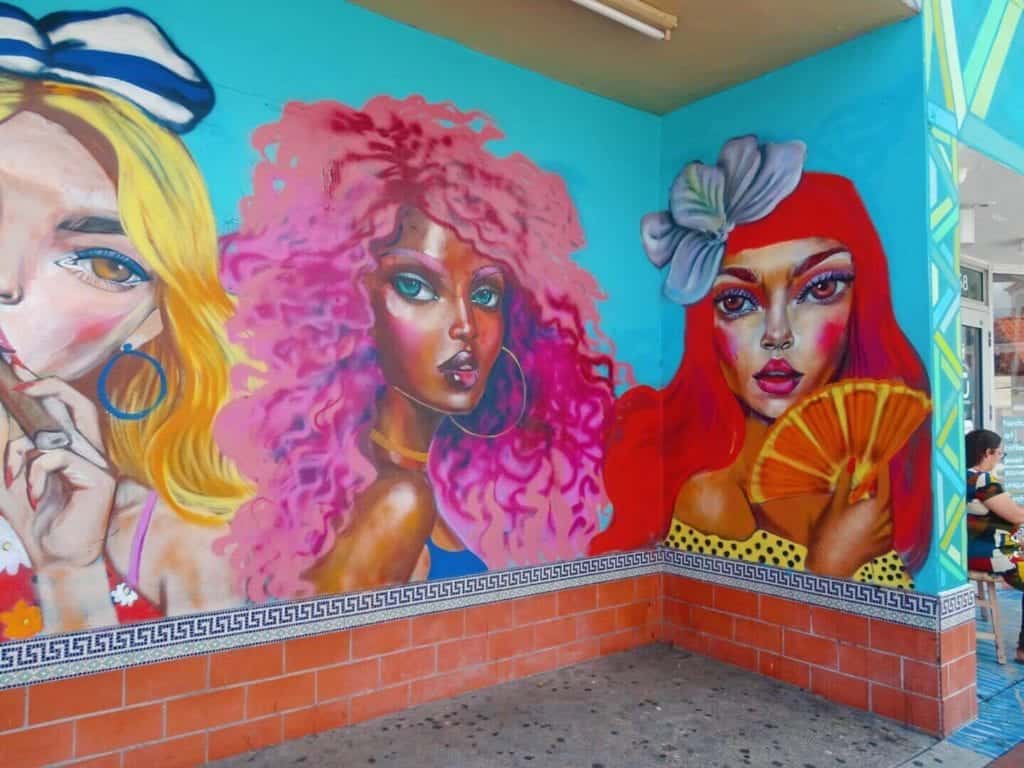 Later in the day, I was visiting Wynwood Walls, the street art district of Miami, so this was the perfect warm-up. There's not as much street art in Little Havana as Wynwood but there are still plenty of vibrant pieces. Take a wander to find the best bits.
Browse Cuban galleries
I learnt during my tour of Little Havana that during his rule, Fidel Castro ordered all Cuban art to be destroyed. Luckily, the Cuban population of Miami painted new pieces in classic Cuban style. A few originals smuggled out of Cuba are of enormous value now.

Check out Agustin Gainza Arts and Tavern where a Cuban owner and his 18-year-old daughter sell artwork, jewellery and trinkets.
Catch live music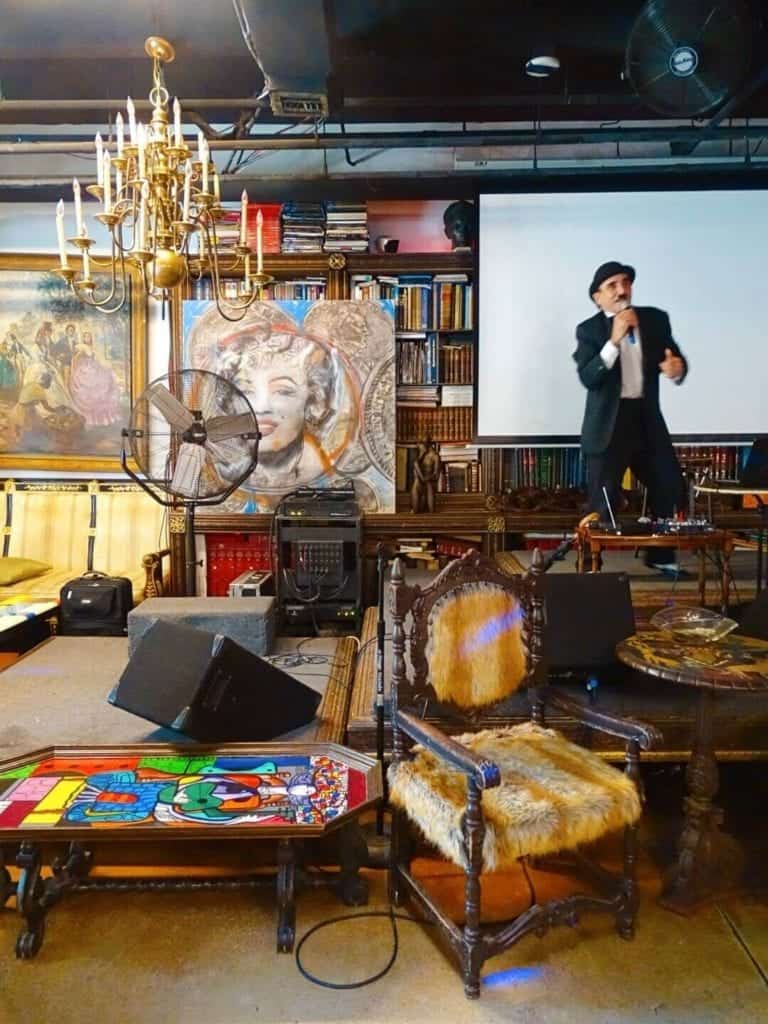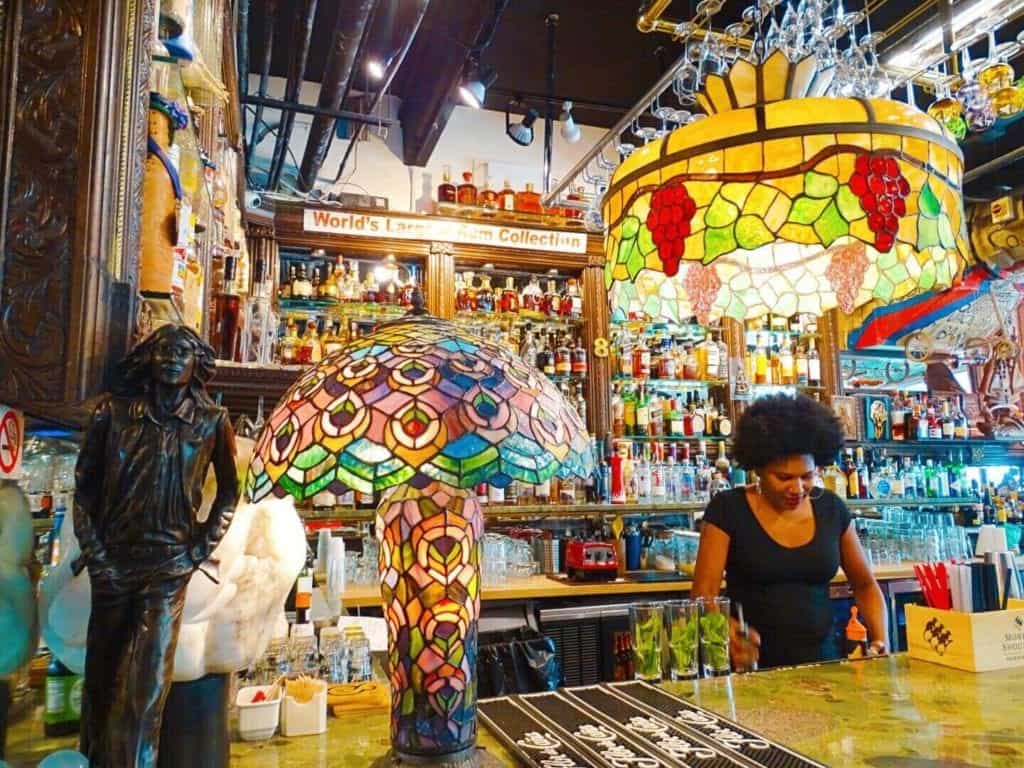 Don't leave Little Havana without experiencing a live jazz performance. Ball and Chain is a good place to do this or you can head further up the road to CubaOcho Museum & Performing Arts Center which has regular live acts and some impressive Cuban art on display the walls. The decadent bar claims to have the world's largest rum collection. Sold!
Keen to take the same Little Havana tour as me? Book on GetYourGuide.
My Little Havana restaurant wishlist
These are the places I've heard about since my visit and can't wait to come back and try!
Cafe La Trova – for Cuban cuisine with a modern twist, this stylish restaurant looks like a cool spot. In the back, 305 Bar (voted the 28th best bar in the world) plays 80s tunes.
Pinolandia – rather than Cuban food, this no-frills restaurant in Little Havana serves Nicaraguan food. Pay $10 for gallo pinto with sides such as plantain and fried cheese.
La Camaronera Seafood Joint and Fish Market – what started as a modest restaurant run by a family of Cuban fisherman has become one of the most iconic Little Havana restaurants. Although there are various dishes on the menu, you can't do better than a snapper sandwich!
Little Havana essentials
While I loved the food in Little Havana, the area does not practice sustainability and most things were served in plastic, even in restaurants. For that reason, I would suggest bringing your own sustainable products. I backpack with a set of the following:
Where to stay in Little Havana
I think Little Havana would be an awesome place to spend a night or two, waking up with culture (and amazing food) on your doorstep. If you feel the same, I'd recommend the following places to stay:

Apartment – Habitación Céntrica Calle 8 Miami: A colourful local home with a bar, garden and lounge. Book for $60 per night.

Hostel – Hostel Brazilian: Dorm accommodation with aircon, Wi-Fi, lounge and kitchen. Book from $20 per night.

Hotel – Selina Miami River: Stylish rooms with swimming pool, garden and restaurant. Book from $100 per night.
TRUSTED TRAVEL RESOURCES

Guidebook: Lonely Planet get my seal of approval. Pack a copy of Miami Pocket Lonely Planet.

Top up your Spanish for visiting Miami with Latin American Spanish Phrasebook & Dictionary.

Flights (international and domestic): I use Skyscanner and filter by whole month to find the best value flights.

Car hire – use Rentalcars.com to compare car rentals and campers in the US (and all around the world).

For hotels and self-catering apartments, I use Booking.com. You can filter by review score and price to find the best-rated budget places. For hostels, I use Hostelworld.com.

To save money on accommodation, I use Trusted Housesitters, a website that connects homeowners going away with travellers who can sit their homes & pets.

For food tours pairing travellers with passionate local chefs and foodies, check out EatWith.

Browse tours and activities on GetYourGuide.

Need travel insurance? I use True Traveller (for UK & Europe residents) since it's affordable but covers everything you'd need including various activities, valuables and pre-existing conditions. Unlike some companies, they insure you if you're already travelling / don't yet have your flight home booked. Get a quote.

For travel insurance for other nationalities, I recommend Hey Mundo and for long-term digital nomad travellers, I suggest Safety Wing.
For more travel content, follow me on Instagram, Facebook, Twitter and YouTube.
Thanks for reading my Little Havana food guide
I hope you have a better idea of where to eat in Little Havana and soak up the vibrant atmosphere!
Read my other Miami guides: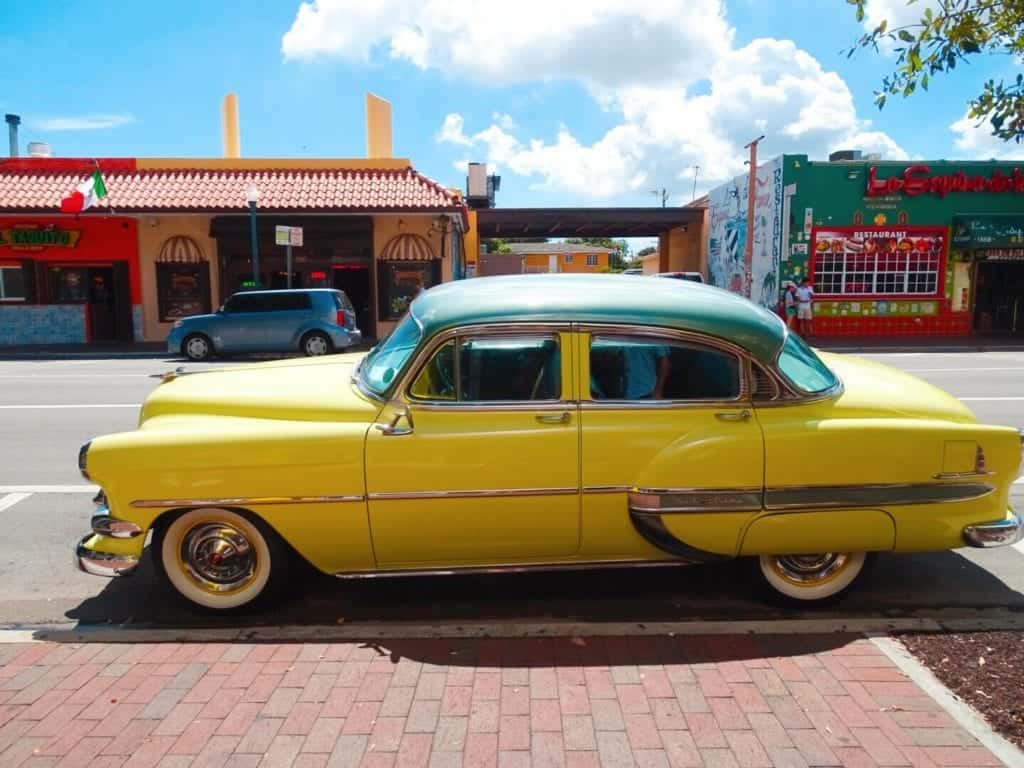 Why not check out my other food blogs?
See you next time for more adventures,
Rose
Note: While I was hosted by Miami Culinary Tours, all opinions are my own.
Ps. Liked this Little Havana food guide? Pin it for later!