What's the criteria for solo female travel destinations?
Croatia
As one of the safest countries in the world, Slovenia is an easy first time solo female travel destination. It's also not too expensive AND it has a decent backpacker scene. Oh, and it's STUNNINGLY beautiful. The dream destination for those who love hiking and nature!

The capital, Ljubljana, is a pleasant city especially in good weather when there are countless cafes and restaurants beside the river. Afterwards, visit beautiful Lake Bled.

I also added Lake Bohinj and Piran on the Istrian peninsular to my Slovenia itinerary. Both were gorgeous but didn't have much of a backpacker scene.

Safety: 10/10.

Meeting other travellers: pretty easy in Ljubljana and Bled but not so easy elsewhere.

Cost: hostels are around €20 a night and restaurant meals generally cost €8-12.
Albania
Montenegro is easily one of the most beautiful countries in Europe and a real hidden gem!

Kotor is like a less crowded and cheaper Dubrovnik (with a lot more cats and a cat museum!) while Budva is a more fancy beach destination, and the adorable town of Stari Grad is an ideal place to unwind.

If the idea of long bus rides and constantly moving accommodation sounds tiring, you'll like Montenegro because the country is so small you can pick a base and do day trips. From Kotor, I took Viator trips all over.

Safety: 10/10.

Meeting other travellers: easy if you stay at Old Town Kotor hostel and join their boat tours and other day trips.

Cost: Somewhere between cheap Albania and touristic Croatia. I found Kotor and Budva to be the most expensive places by far, especially in summer.
Romania
South Korea
Bali
Solo travel rating: medium
Yogyakarta, Indonesia
Solo travel rating: easy
Vietnam
Solo travel rating: easy
The Philippines
Solo travel rating: easy
Oaxaca, Mexico
Havana, Cuba
Meeting other travellers: not the easiest as there aren't many hostels. I would suggest joining Airbnb experience bar crawls. I had a great time on these!

Cost: fairly affordable if you stay in casa particulars (local homes). Street food is cheap – but not very tasty – and restaurants aimed at tourists aren't cheap.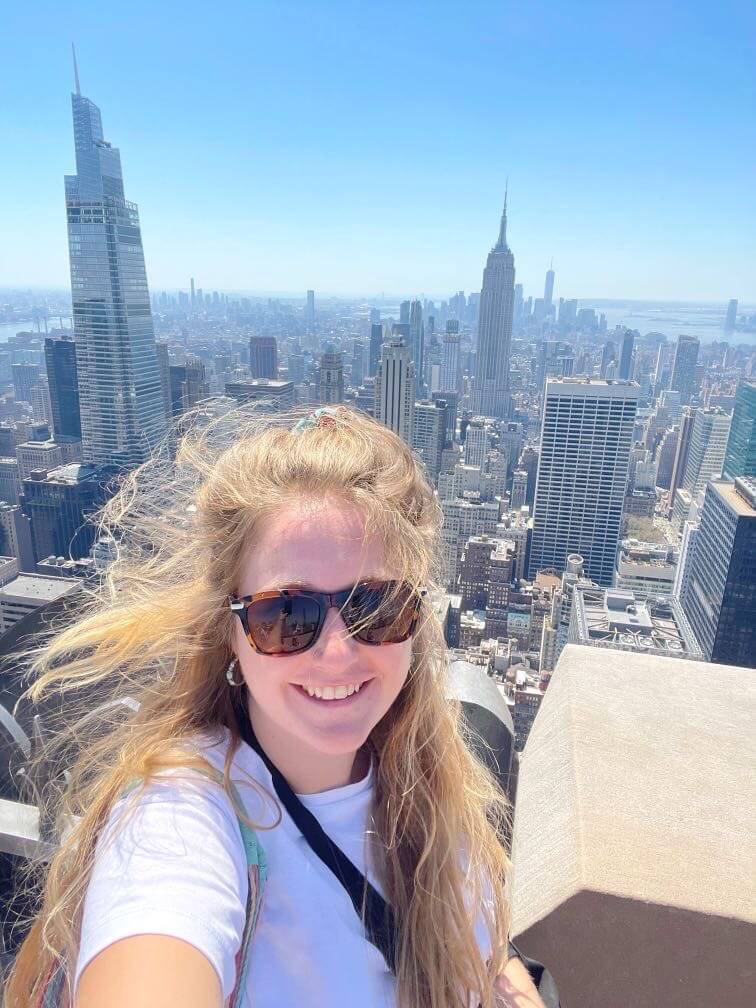 As one of the world's most iconic cities, New York is a must for museums, galleries, food, shopping and green spaces… Whatever you want, NY has it!

By travelling alone to New York, you won't have to worry about what anyone else wants to do. You're in charge of your own itinerary and can do, see and eat whatever, whenever and wherever you want. There's so much to do that you won't get bored, plus New Yorkers are too busy to think twice about the fact you're alone!

Great things to do alone in New York include heading up to the Top of the Rock for pano views, admiring modern art at MOMA, walking the High Line and even catching a Broadway show. Why not, it's not like you can talk in the theatre anyway!
Safety: 7/10. Big cities are never the safest but there's no reason you shouldn't travel to New York solo.

Meeting others: Americans are friendly although everyone in New York is in a rush. Hostels aren't generally on the level of Europe/Asia but The Local NY is a good one with a cafe/bar and nightly entertainment, located in Queens just a 15-minute subway ride to Times Square and Broadway.

Cost: New York is one of the world's most expensive cities. After taxes, I paid $100 a night to stay in a 4-bed female dorm at The Local NY and this is one of the most affordable places in the city! To keep costs down, ride the subway for $2.75 a journey and eat casual takeout food like bagels and pizza slices (Joe's and Bleecker Street in Greenwich do mean $4 slices!).
Canada
New Zealand
Cape Town, South Africa (and the Garden Route)