This post may contain affiliate links to things like tours, hotels, Amazon associates and products. These help me earn a small commission at no additional charge to you.
As a lifelong local, I'm here to tell you about the best walks in Oxfordshire, England. I think we'll all agree that during 2021, we're very much in need of them! I've included Oxfordshire walks with set beginning and end points, as well as a few circular walks. These Oxford walks are fairly flat and suitable for all abilities.

I've also included a few of my favourite walks near Oxford itself. If you're stuck in the city, I hope they'll help you get outside and enjoy the fresh air.
Oxfordshire walk #1 – Swinbrook, Widford & Asthall circular walk – 3.5 miles
This one of my favourite walks in Oxfordshire. You'll pass through a charming village and spot quintessentially English details like bright red phone boxes and post boxes. You'll cross open fields and visit three picturesque churches, one built upon Roman ruins.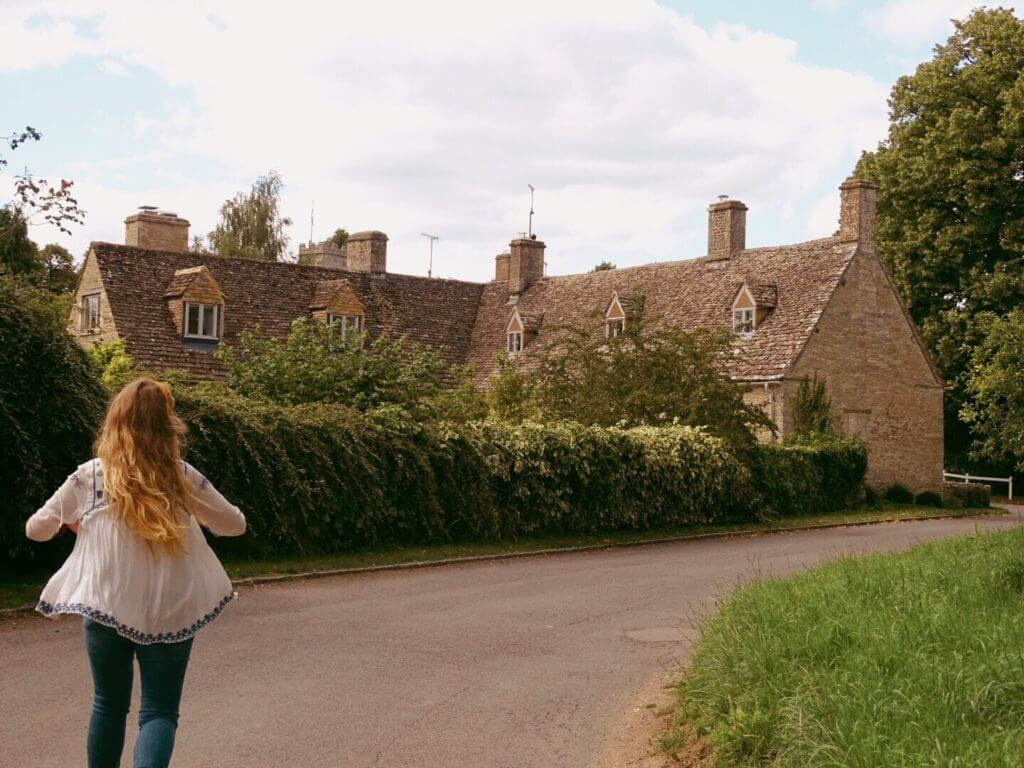 We started this circular walk in Asthall, parking along the avenue of beech trees pinned here. We strolled passed Asthall Manor on the road to Swinbrook, turned right at the crossroads and passed the village cricket ground. From here, we crossed over the little bridge over the River Windrush with The Swan Inn on our left. The pub garden is a lovely place for a pint after your walk. From here, we followed the road as it wound into Swinbrook.
Next, we climbed the steps on the left-hand side opposite the village hall and entered the churchyard of St Mary's Church dating back to the 11th century. You might want to peer inside at the Fettiplace family monuments, a tiered tomb to the Fettiplace family, an important local family. These are incredibly impressive for a small local church.
We exited the churchyard through a small wooden gate at the end of a row of cottages. We followed a narrow path on the right leading across open fields to a second church, St. Oswald's, Widford. After visiting this church set upon old Roman foundations, you can retrace your steps to St Mary's Church.

Alternatively, take a longer country loop. To do this, cross back over the cattle grid and take a left over the stile, through the field with woodland on either side. You'll reach another stile and turn right down the country lane which leads back to Swinbrook.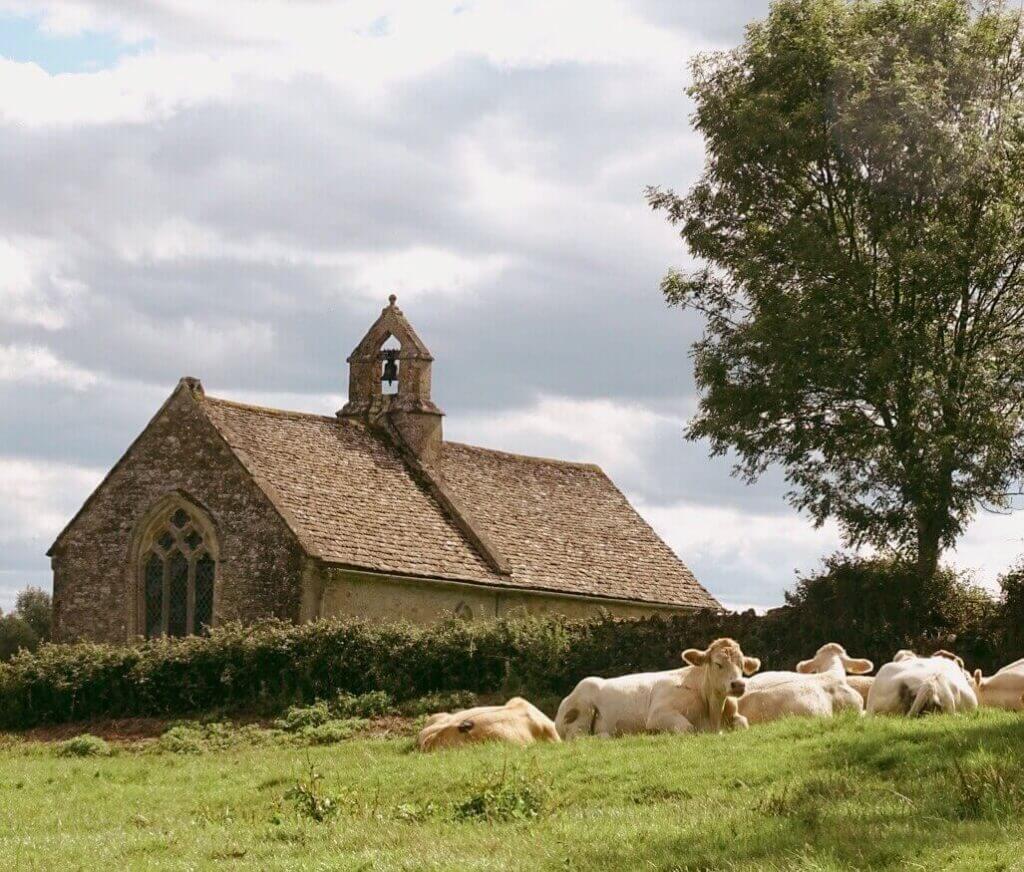 Return leg
We continued our walk in Oxfordshire, strolling back through Swinbrook and stopping for photos with the iconic red phone box in the village. Following the road back to The Swan Inn, we took the footpath opposite across the fields, crossing the stiles, and on reaching a bridge, turned right on the road to Asthall.

We walked through the village back to the car, browsing the menu of The Maytime Inn which, according to its website, has been a pub ever since the 17th century. There's a large garden and lots of local beers and ales on tap. It's an idyllic place to reward your walking efforts on a summer's day!
Where to go after: After this idyllic walk in Oxfordshire, you're only a 10-minute drive from Burford, a gorgeous town on the edge of the Cotswolds. The best things to do in Burford include browsing the adorable shops (don't miss the old-fashioned sweet shop) and stopping for afternoon tea at Huffkins.
Oxfordshire walk #2 – Wittenham Clumps from Dorchester – 4 miles
Another of my favourite Oxfordshire walks is around Wittenham Clumps in South Oxfordshire. These unusual chalk hills make for a lofty vantage point in otherwise flat Oxfordshire with views for miles around. While they can be easily visited from the car park beside them, I'd recommend incorporating this Oxfordshire walk.
Read next: Complete guide to Wittenham Clumps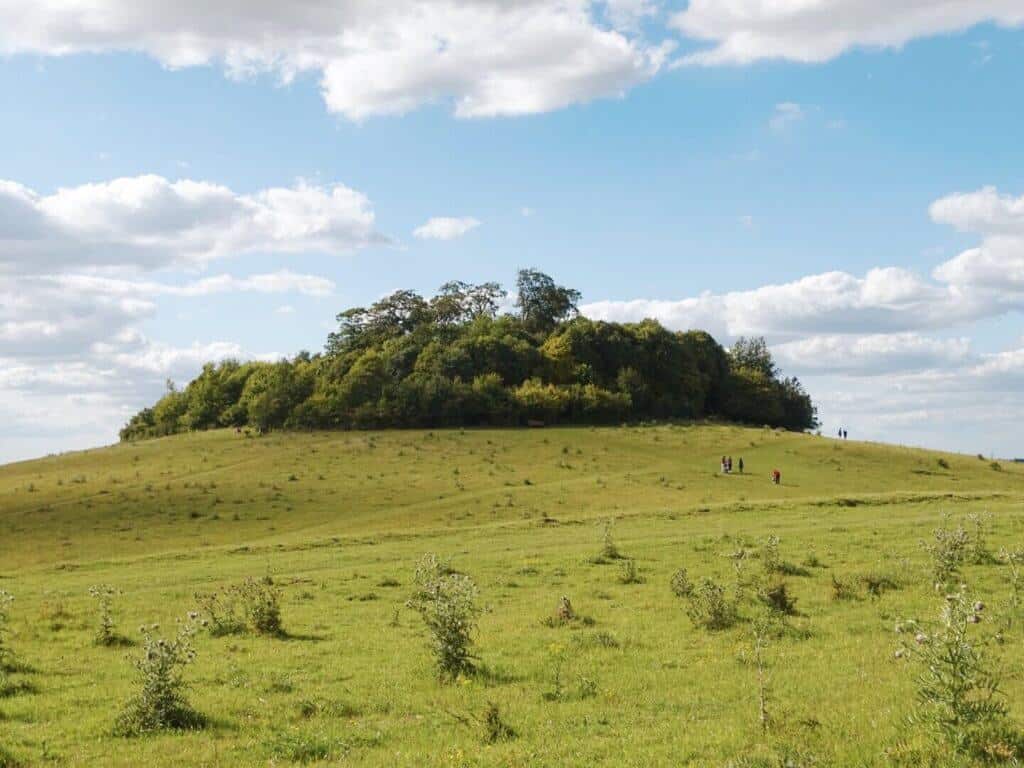 The perfect starting place for this walk near Oxford is Dorchester-on-Thames, a charming village near to Didcot and Abingdon. Before or after starting your hike, you can explore Dorchester Abbey, one of the earliest Christian sites in England with a history dating back to 1140.

You can wander around Dorchester and stop for a drink at The George Hotel or The Fleur de Lys dining room and inn. Once you're ready to begin the walk, head towards St Birinus Church and find the lane opposite labelled Wittenham Lane.
This quiet lane leads to an open field which is the real starting point of this pretty Oxfordshire walk. Make your way around the field, crossing the bridge at Days Lock or stopping for a picnic beside the Thames and watching as swans, kayaks and steamboats cruise by. From here, you'll easily be able to spot the distinctive Wittenham Clumps topped with a thicket of beech trees.

Make your way past St. Peter's Church after crossing the Thames and hike up the hill towards The Clumps (open the gate to the field across from St Peter's). The hill is fairly steep but it's the only exerting part of this otherwise easy Oxfordshire walk.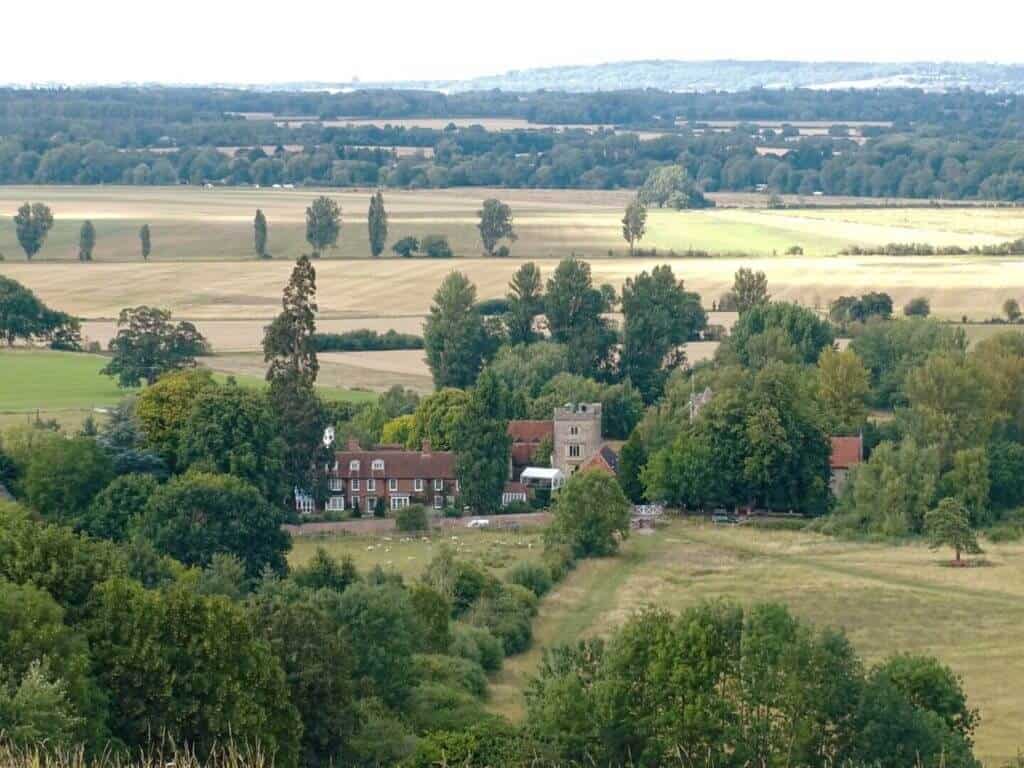 View for miles around
From the top of Wittenham Clumps, you can soak up views of Oxfordshire from all angles or even fly a kite if the wind's right. There are two main hills to visit, Round Hill and Castle Hill which display the remains of an Iron Age fort built for defense.

To finish this Oxford walk, you have the option of retracing your steps or adding an extra riverwalk leg to your route. To do this, turn left once you have retracted your steps over the bridge that crosses The Thames. You can continue around the large field with the river along your right side.

Just before you come to another bridge, you can turn left and continue back across the field to Wittenham Lane heading back to Dorchester. Stop for a pub lunch or afternoon tea to reward your efforts.

Parking for the Wittenham Clumps walk: There are plenty of quiet streets where you can park in Dorchester-on-Thames for free. There is also a large parking area off Drayton Road in Dorchester-on-Thames.
Oxfordshire walk #3 – Blenheim Palace
If you're looking for walks near Oxford, then Woodstock might fit the bill. You can get there by car or public transport. This country house is one of the few places in England to be allowed the title 'palace' without being a royal residence. The current inhabitant is the Duke of Malborough after it was given as a gift by Queen Anne to his predecessor in the 18th century.

Blenheim was built in the early 1700s and awarded UNESCO status in 1987 due to its unique architecture. However, it's not just the house that's impressive but the 3-hectare grounds which are home to wild deer and many other types of wildlife.

Blenheim Palace grounds make for a lovely Oxford walk but not a cheap one at first glance. Entry is £18.50 which doesn't even include entrance to the house. Luckily, several public footpaths run through the grounds of Blenheim Palace so you can spend a day walking in Oxfordshire for free. The public gates are located in Combe, Bladon and Woodstock.
Read next: How to visit Blenheim Palace for free
Blenheim entrances for your Oxford walk
Combe Lodge: This would be my recommended starting point for this Oxfordshire walk. It has the most free parking, plus it's the furthest from the palace, offering a lovely long walk. After parking outside Combe Lodge, you should enter the large wooden gates, turn left and follow the path. Once you come to a clearing, leave the paved road and head across the field to your right, climbing over the stile and walking beside the lake with it to your right. You'll eventually come out at the top of a small hill with gorgeous views over Blenheim Palace.

Bladon Lodge: You are also free to enter Blenheim Palace at Bladon Lodge however there's no free parking. If you do enter via this gate, you will emerge beside a small children's park. You can follow the path towards Marlborough Hedge Maze and the Butterfly House before exploring the rest of the grounds.

Woodstock Gate: In the quaint village of Woodstock, you can combine a walk in Oxfordshire with exploring the village and stopping at one of the country pubs or cafes. Top picks include the Woodstock Arms and the Natural Bread Cafe. To enter Blenheim Palace for free, you can enter The Causeway into Google Maps or locate the Black Prince Pub and find the light green gate numbered 95 across the road. Walk through the courtyard and enter the following gate into Blenheim Grounds.

Note – you're not really meant to approach the house without an official ticket. If you've entered via a free gate, you are technically meant to stay on the public footpaths. Occasionally during summer weekends, you'll see someone on the bridge beside the house checking tickets. If you don't have one, you will have to stay that side of the bridge. Even if that's the case, there are miles of fields and forest to explore on foot.
Oxford walk #4 – Oxford to Iffley Village River Walk
Whether you're a local or visiting Oxford for a weekend, this Oxford walk is an easy one. You can begin the river walk right from the city centre. Although Oxford city centre is usually busy, you'll quickly leave the crowds behind as you walk along the banks of The Thames, spotting swans and the Oxford rowing club at practice.

To begin this two-mile Oxford river walk, cross Folly Bridge from the Abingdon Road. Find the path on the left just after The Head of the River pub, before Hertford College Graduate Centre (on the opposite side of the river to Christ Church Meadow Walk).

While wandering the peaceful Thames path you'll pass by Boathouse Island where you can watch Oxford rowing club at practice. After walking 30 minutes, you'll reach the Isis Farmhouse, a riverside pub with an outside area for drinks.

Finally, cross over Iffley Lock and walk into Iffley. This pretty suburb of Oxford has peaceful backstreets along with pubs and hotels should you need them. The perfect place to finish this wonderful walk around Oxford.
Oxford walk #5 – Port Meadow to Oxford (or vice versa)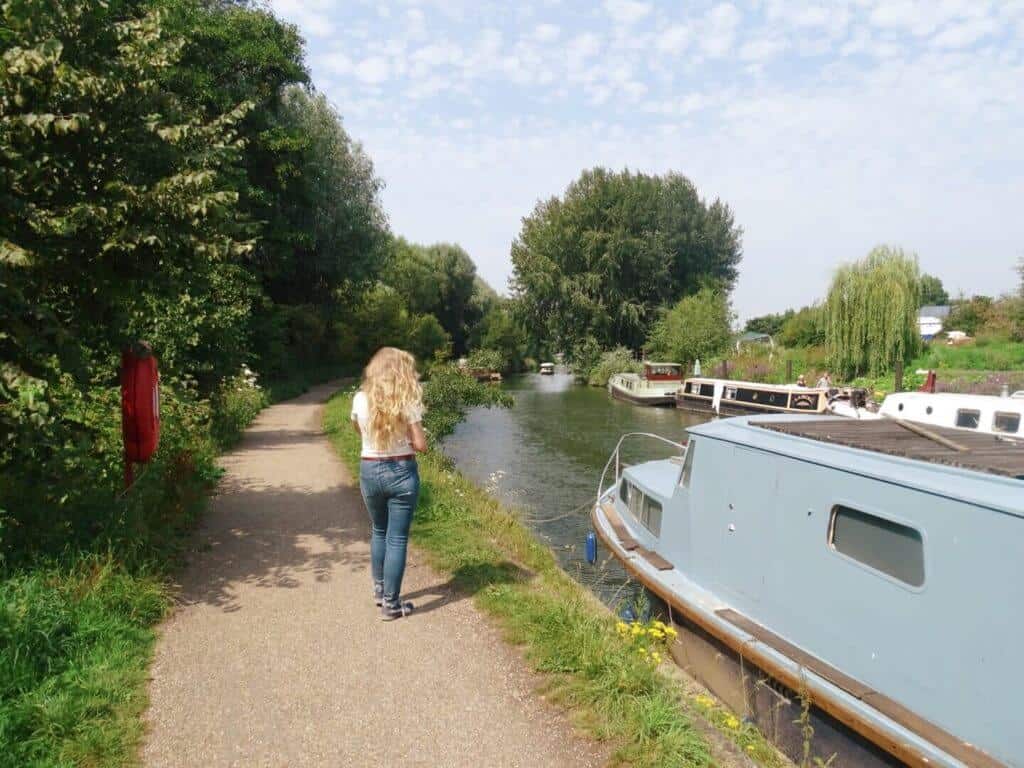 For another of the prettiest Oxford walks, begin either in the city centre and walk towards Port Meadow or park up in Port Meadow and walk towards Oxford City Centre. This Oxfordshire walk can easily be made a circular.

Assuming you start in Port Meadow, you can make a leisurely start and enjoy the meadow before embarking on the river path.

I enjoyed this walk near Oxford, strolling the river path, passing Osney Lock and stopping on benches to watch canal boats and canoes pass by. In Osney, you can stop at Jericho Coffee Trader's roastery (one of my favourite Oxford coffee shops) or The Punter Oxford (with a lovely Oxford pub garden). They serve upmarket veggie burgers and mezze boards with desserts and wines from around the world.

This walk connects to the city centre by coming out on Abingdon Road just before Folly Bridge House.

To continue this walk further, cross over the road and enter Christ Church Meadows. You'll arrive at the back of the Botanical Gardens and peek inside. Carry along the path, turning left down Deadman's Walk then squeezing through the little gate to Merton Grove.

Wander through Oxford towards Parks Road and enter University Parks. After a lovely long Oxford walk beside the river, exit into Park Town. This upmarket area of Oxford looks more like Bath or London than Oxford!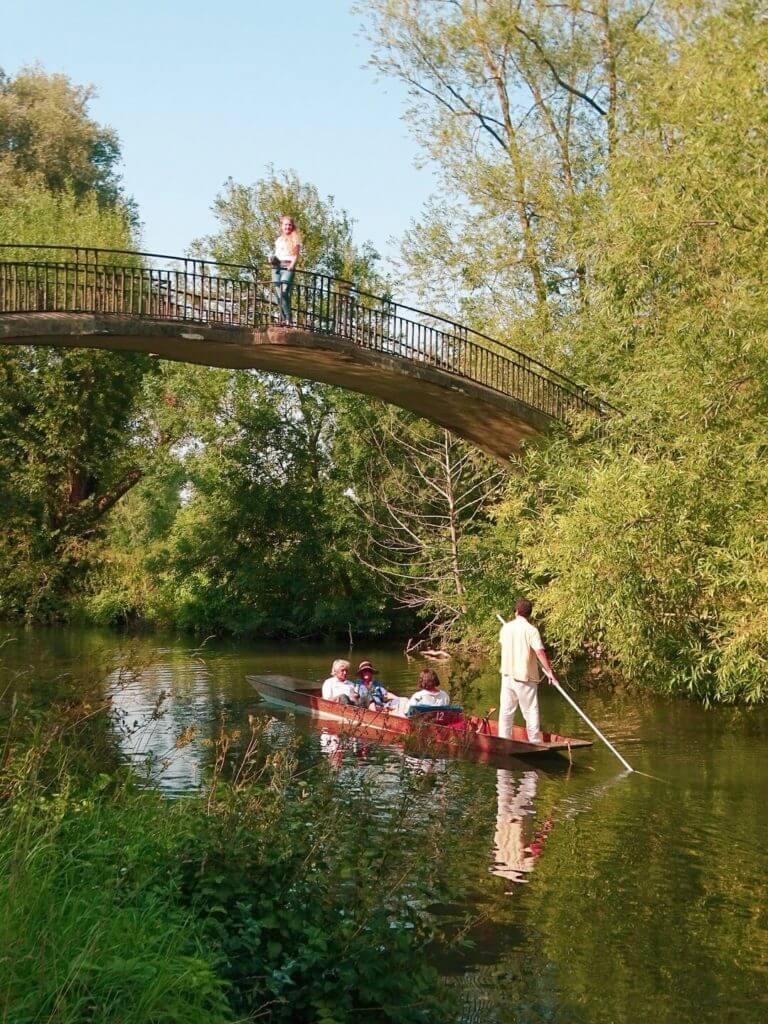 Oxfordshire walk #6 – White Horse of Uffington 
This 4-mile walk is a rewarding – if challenging – circular loop beginning and ending at the White Horse, a Bronze-Age chalk print of a giant horse.

At least, that's what it's supposed to look like… Others muse that he looks more like a horse-lion combo! I'm inclined to agree with them.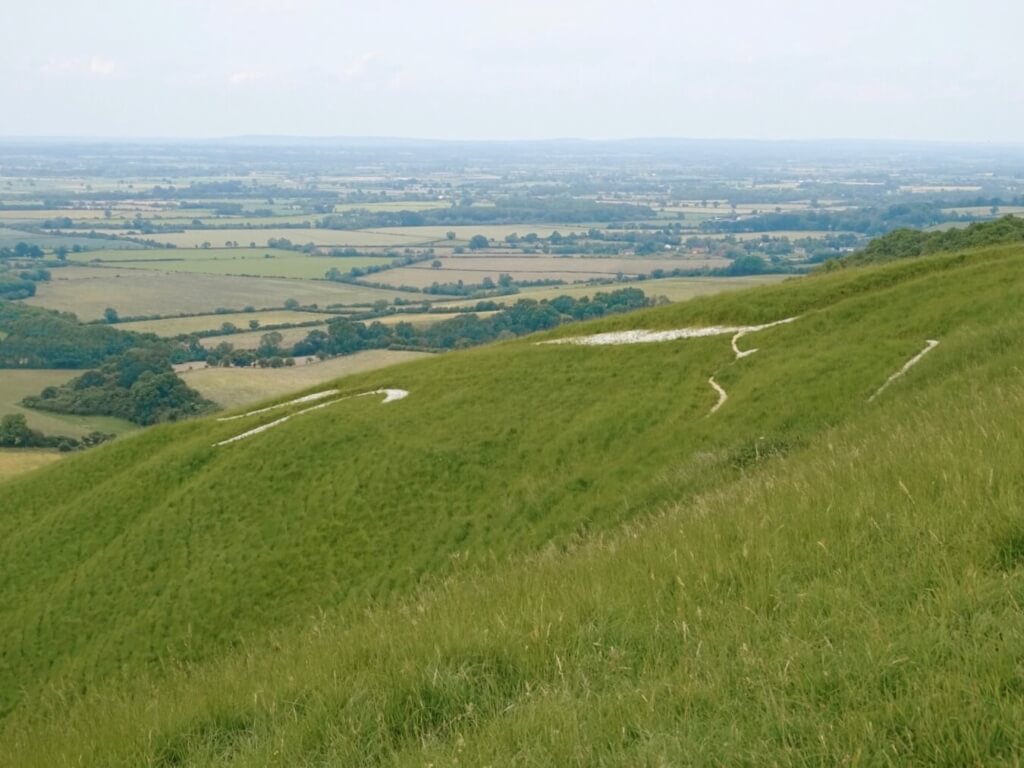 Legend claims that Dragon Hill, beside the White Horse, is where St George slew the infamous dragon. You can climb White Horse Hill to admire the chalk carving and Dragon Hill before beginning this lovely Oxfordshire walk.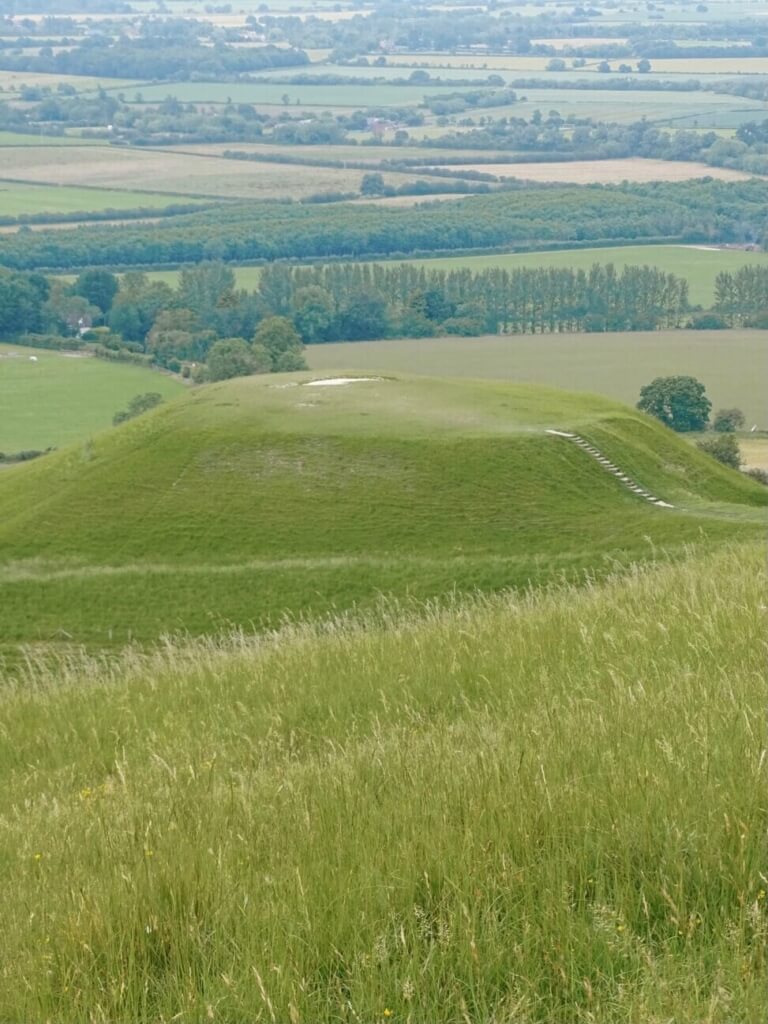 To begin the walk, follow signs to the 'Ridgeway Circular Route' using the directions from this National Trails PDF.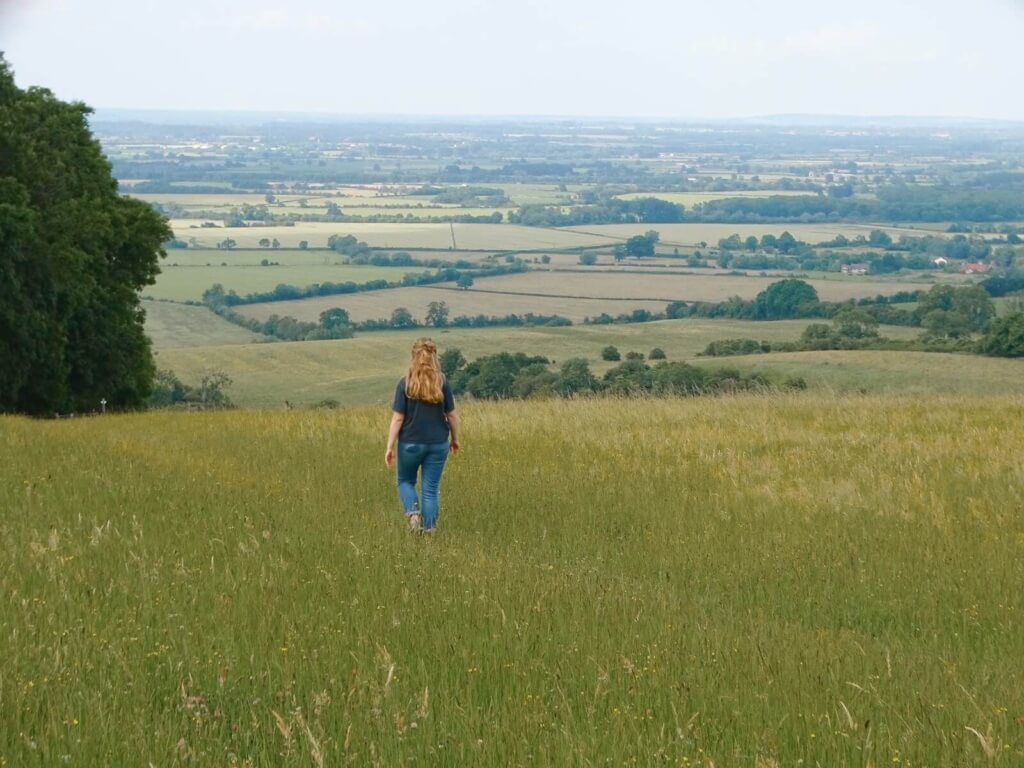 After following sections through fields and woodlands, you'll arrive in idyllic Woolstone Village and pass (or pause for a pint) at the White Horse Inn.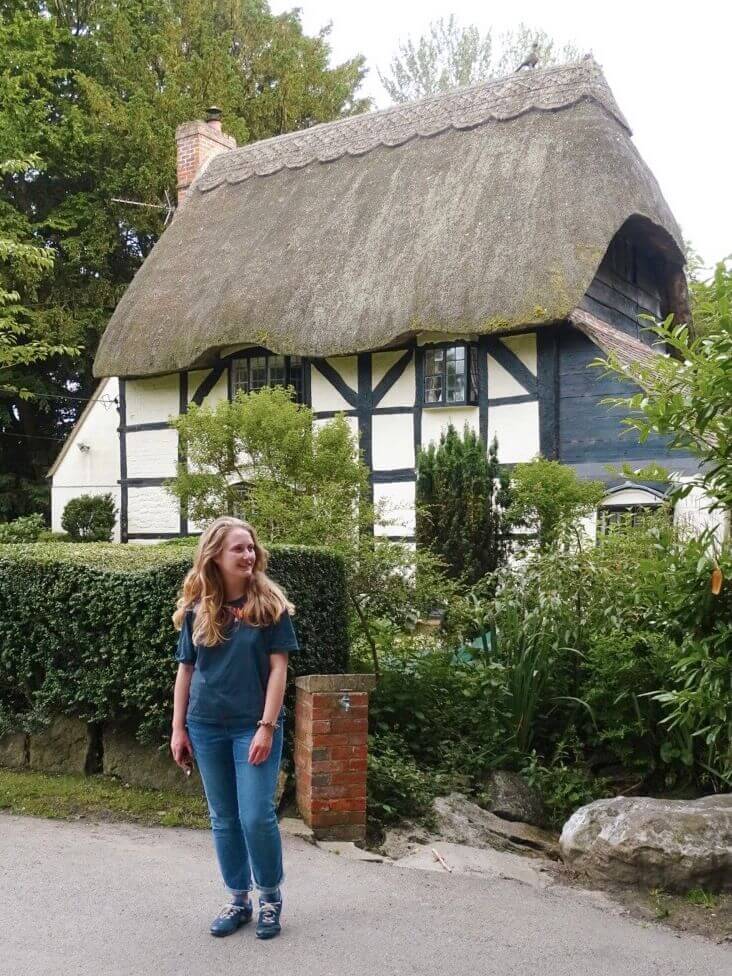 After All Saints Church, it's a steep upwards hike up a road and through the fields back to the car park. Since it's one of the most beautiful (and historical) Oxfordshire walks, the effort is well worth it.

Parking: National Trust car park for White Horse Hill, Woolstone, Faringdon SN7 7QN.
Oxfordshire walk #7 – Henley-on-Thames river walk
This final walk in Oxfordshire passes through one of the prettiest towns in the county and some beautiful countryside. It's 3 miles in total on relatively flat ground (crossing a few stiles).

It begins by crossing the River Thames at Hambleden Mill Lock and journeying along the river used for the regatta, eventually reaching Henley-on-Thames town.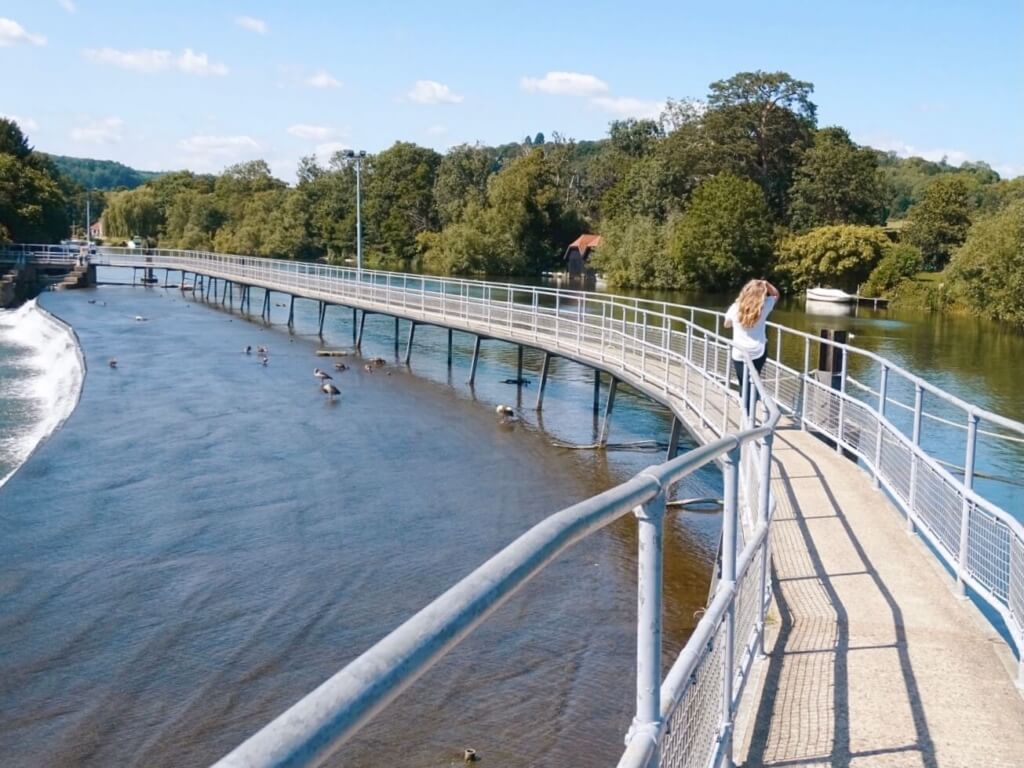 Top tip – eat ice cream at Candy Box on Henley riverfront (close to Friday Street). The coffee ice cream is divine!

After people and boat-watching in Henley, continue the walk. Turn left at the L​​eander Club towards Remenham and follow signs for the Chiltern Way.

You'll walk through the grounds of impressive Matson House before reaching a section of woodland. This comes out into open fields with beautiful views of the Thames Valley and distant Hambleden Valley.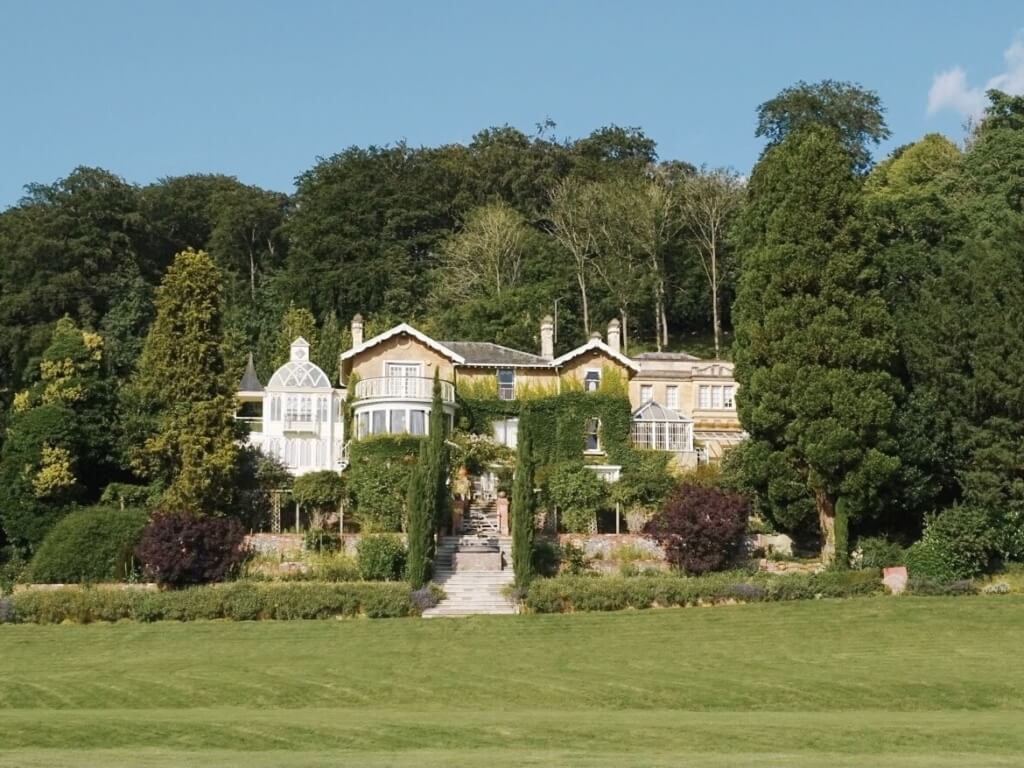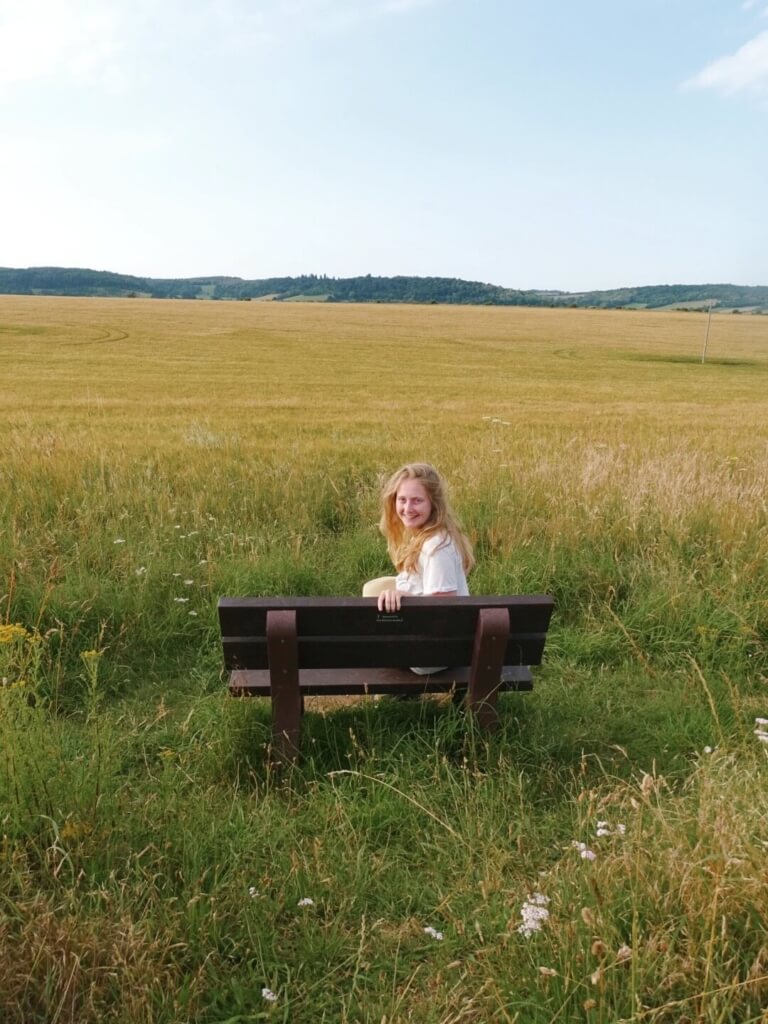 Finally, you'll arrive in Aston Village where you can stop for a drink at the Flower Pot Hotel. Approach the river and turn left. Follow it back to Hambleden Mill Lock where this Oxfordshire walk ends.

Follow this Hambledon Mill to Henley circular walk on the National Trust website.

Parking details: Skirmett Road car park, Mill End, Hambleden, Henley-on-Thames, RG9 6TL.
Oxfordshire walking essentials
Don't set off on these walks around Oxford without…
Oxford & Cotswolds Pocket Lonely Planet guidebook

18L day backpack; I use the Bolt from Mountain Warehouse.

A reusable water bottle that you can fill up with filtered water.

Alternatively, a filtering water bottle that purifies all water (useful for seious hikers).

A camera – I use the Sony DSC-HX350 Digital Compact Bridge Camera and a GoPro HERO7 Black for videos.
Hope you enjoyed these walks in Oxfordshire!
Have a lovely time and keep enjoying our beautiful county. If you know any other Oxford walks, let me know in the comments so I can try them out.
Read my other Oxfordshire & UK blogs:
See you next time,
Rose
For more travel content, follow me on Instagram, Facebook, Twitter and YouTube.
Ps. Liked these walks in Oxfordshire? Pin this for later!