This post may contain affiliate links to things like tours, hotels, Amazon associates and products. These help me earn a small commission at no additional charge to you.
There's not much I love more than beautiful travel destinations… but getting in places for free is a strong contender!

Blenheim is a place I visited loads growing up as it's only a short drive from my family home. It's absolutely massive and even bigger in my mind which I find is always the way with places you visited when you were little. I'll always have fond memories of family picnics and walks there and it's somewhere I often visit when I'm home.

It can be a pricey day trip if you don't know the local area (AKA the free entry gates) so hopefully my guide will fill you in and save you some pennies.
Where is Blenheim Palace and why should you go?
Blenheim is one of England's most gorgeous stately homes with 2,000 acres of grounds. The route I'm about to suggest is one of the best walks in Oxfordshire. Blenheim is typically English and will have you dreaming of Downtown Abbey and days gone by. It's also a UNESCO World Heritage Site and was a filming location for the Harry Potter and the Order of the Phoenix film.

Blenheim is beside Woodstock, one of the prettiest towns near the Cotswolds which is 10 miles from Oxford.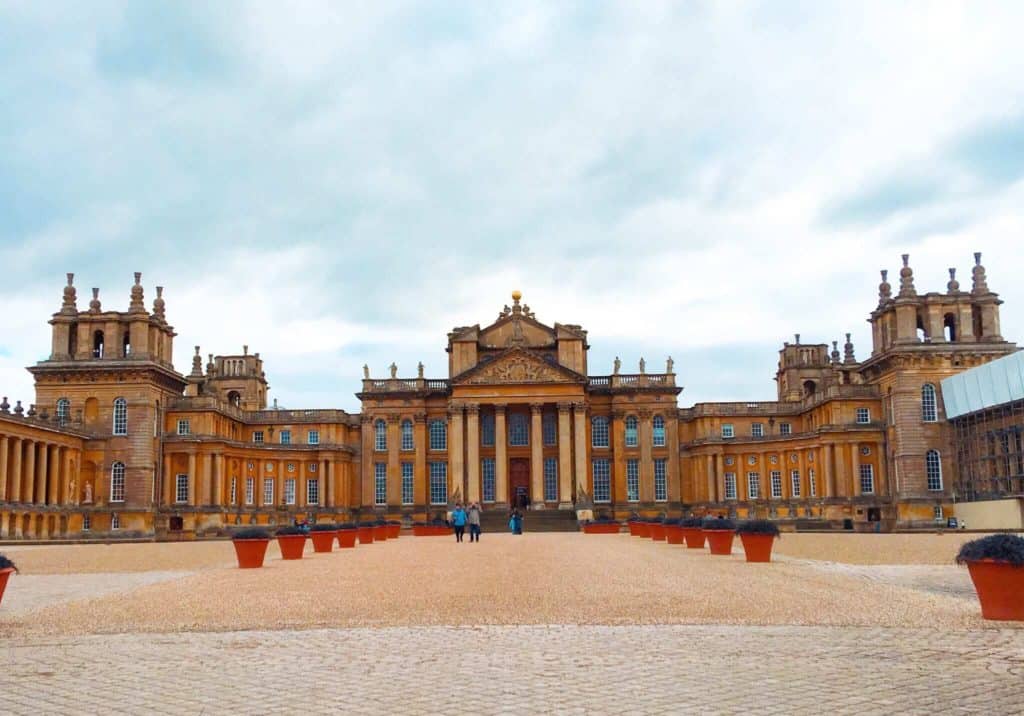 Fun fact – Winston Churchill was born at Blenheim and his grave is around the corner.

(I never thought I'd use the words 'Winston Churchill' and 'fun' in the same sentence, or 'grave' for the matter, and now I'm reconsidering how fun I am).
House, grounds and park
A full ticket with entry to the stately rooms, Churchill exhibition and pleasure gardens will set you back £26.

The Park and Gardens pass (the same one minus the house) will cost you £16. Both these tickets can be bought online or at the main gate in Woodstock.

However there are a few gates where you can get in for free. Keep reading & I'll tell you where to find them.
Blenheim Palace free gate & recommended walking route
You won't be able to tour the house or sculptured gardens via the Blenheim Palace free gates but you will be able to admire them from the outside and explore 2,000 acres of grounds which are great for picnics and walks. At a festival there when I was 18, I went days without even seeing the house so you can guarantee the grounds are massive (either that or I was really drunk and lost).

If you have access to a car, head to 'Combe Lodge' where you can park up for free.

If following directions, the full address is Combe Lodge, East End, Combe, Witney, OX29 8ND or easier still, I've pinned it here for you.

This is the gate you need to enter: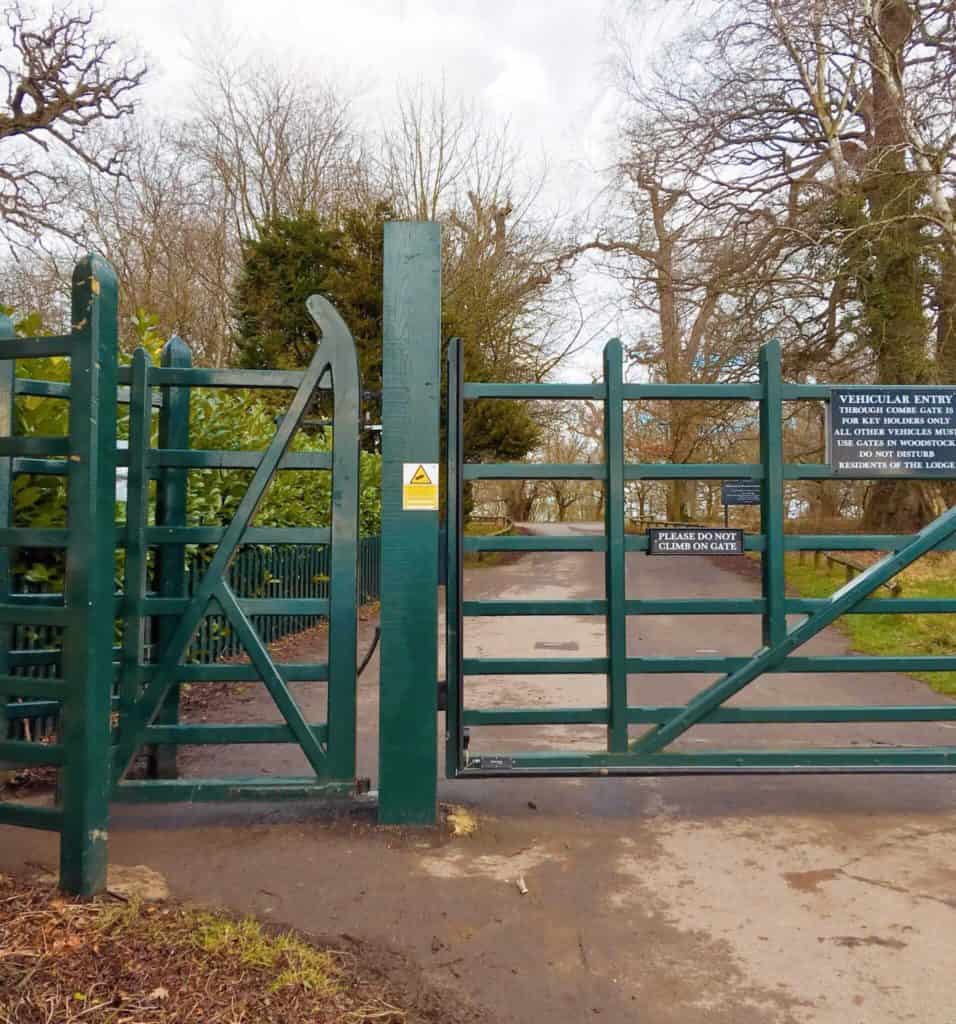 Once inside, turn LEFT and follow the path for about 10 minutes.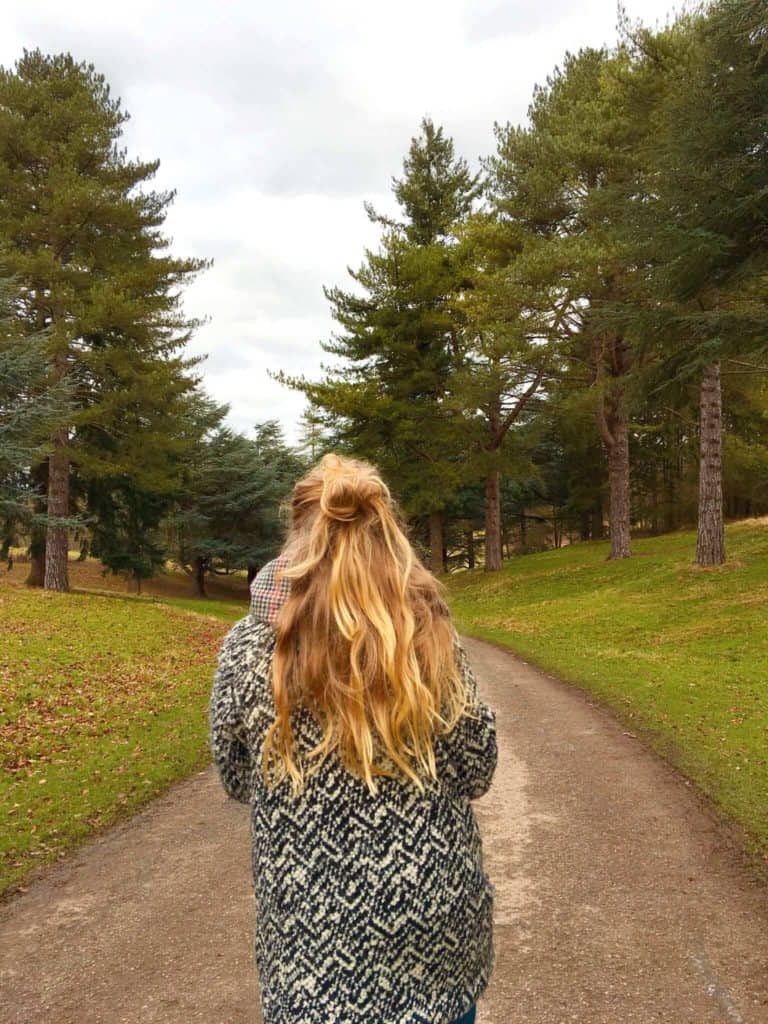 You'll soon come to a clearing. You can stay on the road as it turns left – but don't do this! You'll still make it but I think the other route is nicer. Instead, go right over the field and you'll come to the lake. Walk along the path with the lake on your right.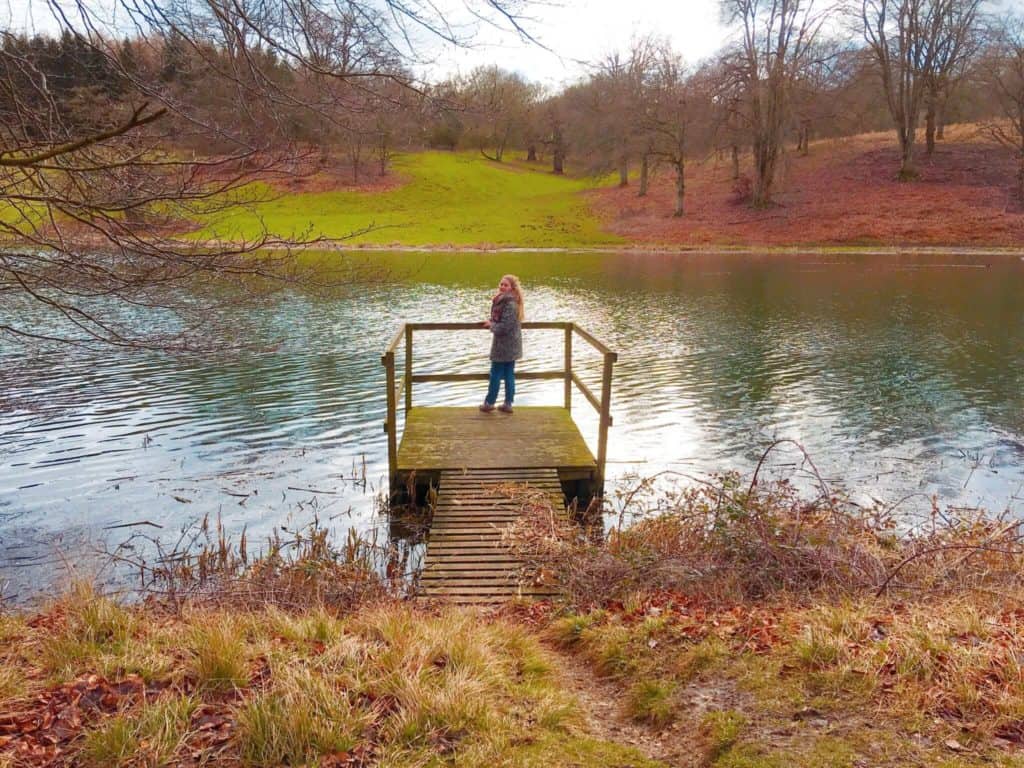 Eventually, you'll turn a corner and see this beautiful bridge and the house ahead.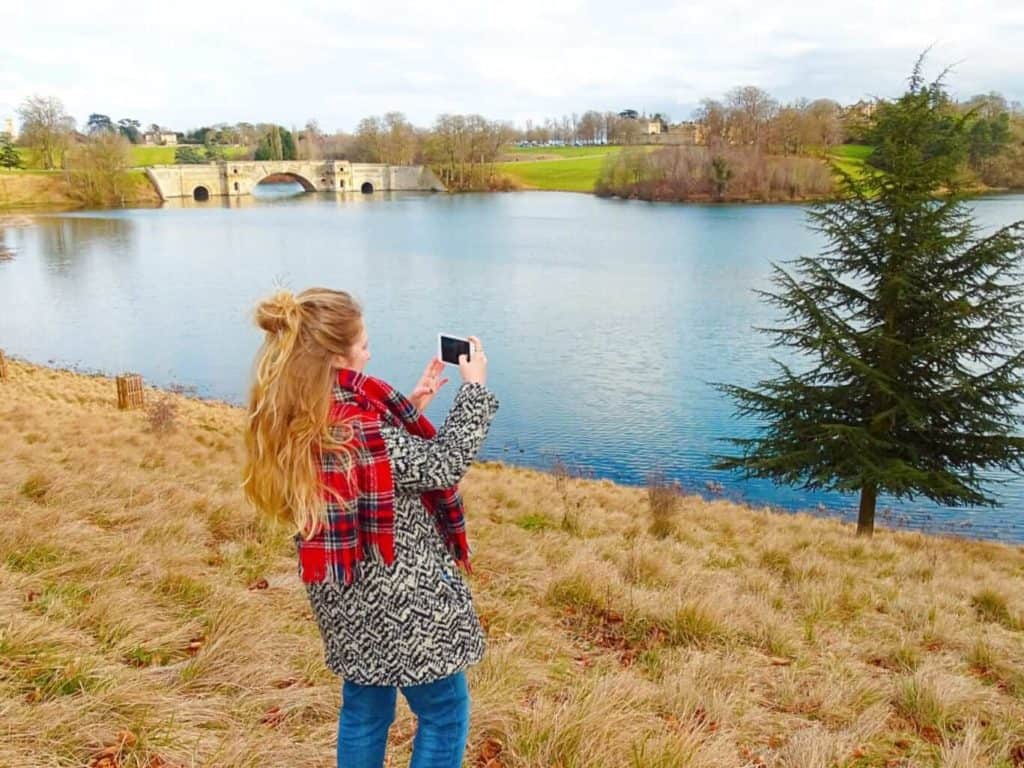 Just before the bridge you'll pass 'the Harry Potter tree' where a scene in the Order of the Phoneix was filmed. Since the Whomping Willow in Hertfordshire has fallen down this is now the main Harry Potter tree that fans can visit.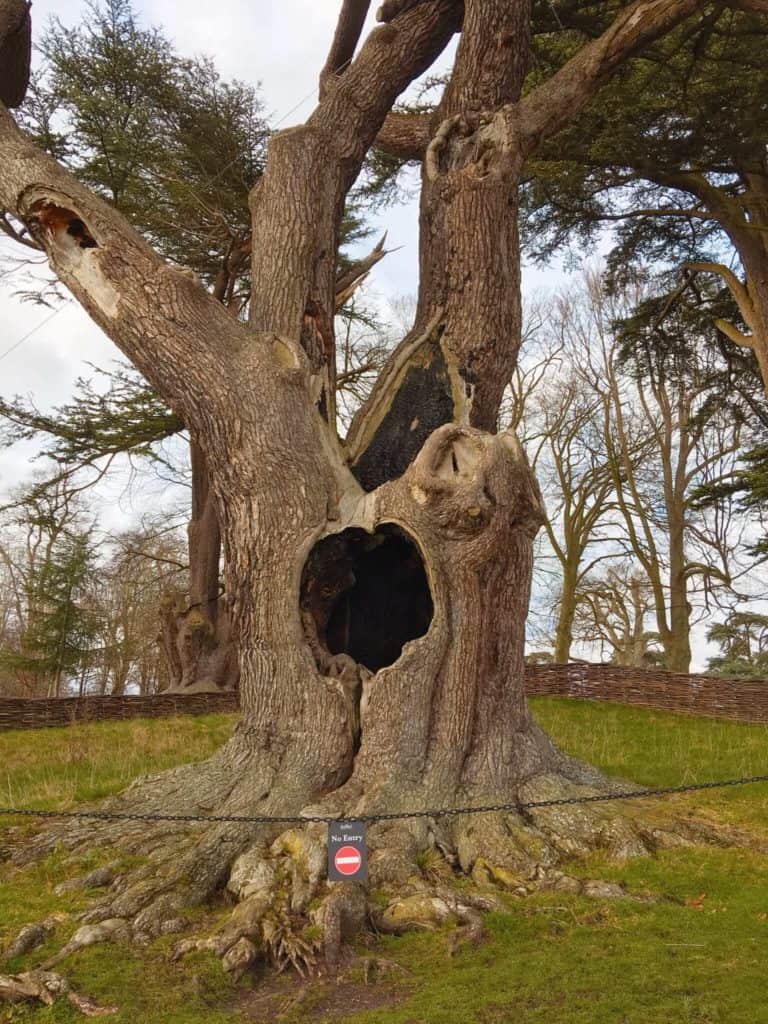 Note – if you take this free route I've described you're not reeeeally meant to go further than the bridge. On the odd weekend day in the summer you'll see someone on the bridge selling tickets but 360 days of the year you can walk right up to the house without paying.
Blenheim Palace free gates (Woodstock & Bladon)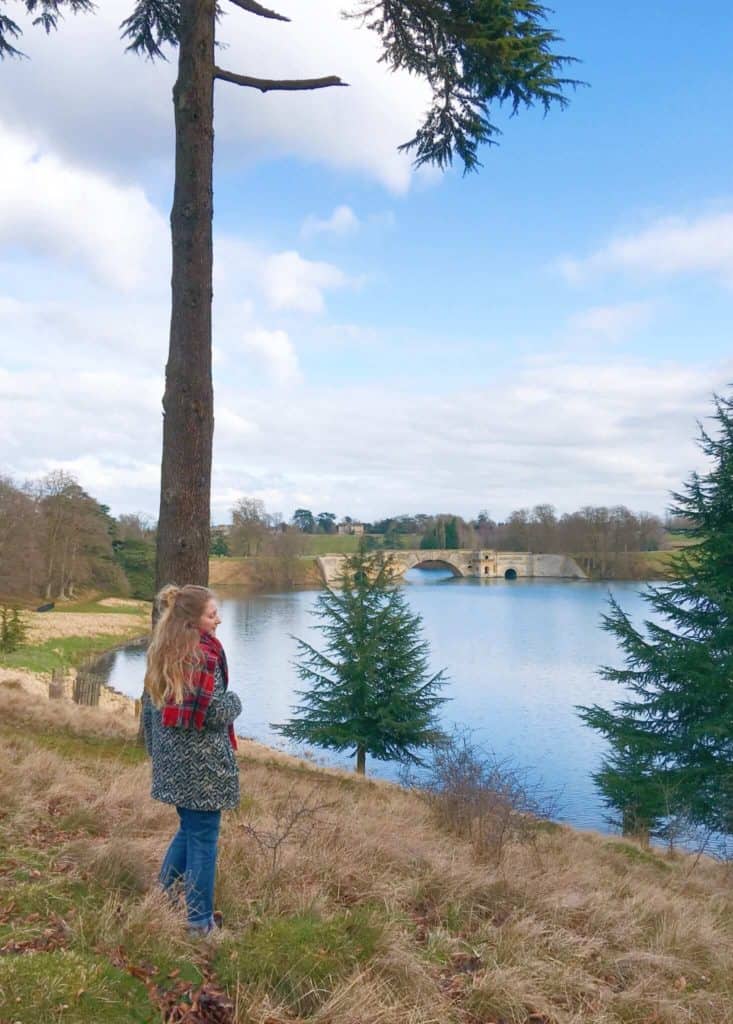 The other Blenheim Palace free gate is in Woodstock, the village beside Blenheim.

To find the gate, head over to the Black Prince Pub (a 5-minute walk from the centre of town) where you'll find a big green gate on the other side of the road. The exact Google location is 'the Causeway' which I've pinned right here. Yes it looks slightly like you're breaking and entering but no worries – it's a public footpath for everyone to use. If you can't park nearby, use the Woodstock town car park or any side streets.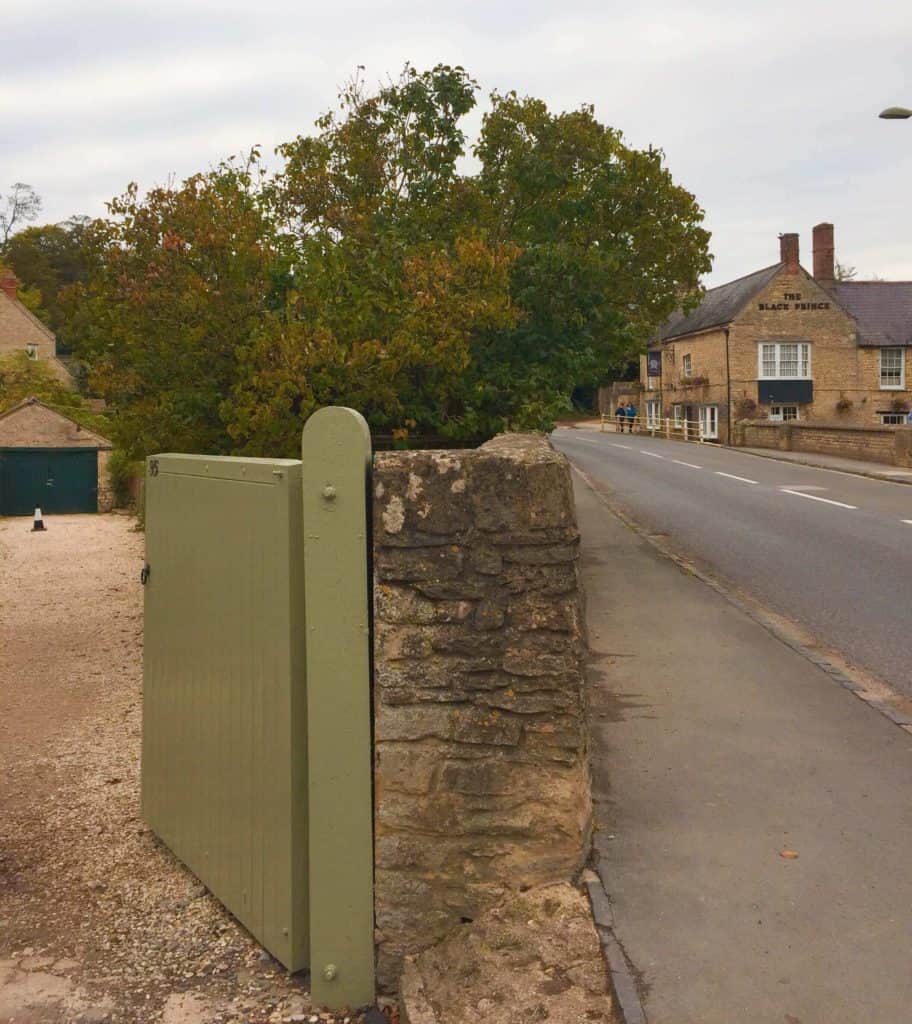 Locate this green gate with a gold 95 on the front. Walk into the stony courtyard and enter the next gate which should be left open. Once you're in the grounds you'll see a sign saying that visitors shouldn't walk all the way to the house but no one polices this.

There's another Blenheim Palace free gate in small village, Bladon, but there's hardly any parking.
Not got a car? Never fear!
If you're coming from London, catch a 1-hour train from Paddington or Marylebone to Oxford Parkway which is a station on the outskirts of Oxford. Then jump on the number 7 or 500 bus which will take 13 minutes to Woodstock (you can catch them, plus the S3 bus, from Oxford city centre but it'll add an additional 10 mins to your journey time).

Get off the bus at the Blenheim Palace stop and boom – you made it. That's the paid entry gate so if you're not bothered about going inside the house, walk 5 minutes to the free Woodstock gate (here's the location again).
Staying over?
If coming by public transport it's a bit of a lengthy return day trip from London and other UK cities so you could consider staying over. Woodstock has some lovely B&Bs and English pubs; I like the Woodstock Arms which is good for healthy food as well as traditional pub grub and has rooms from £95 per night.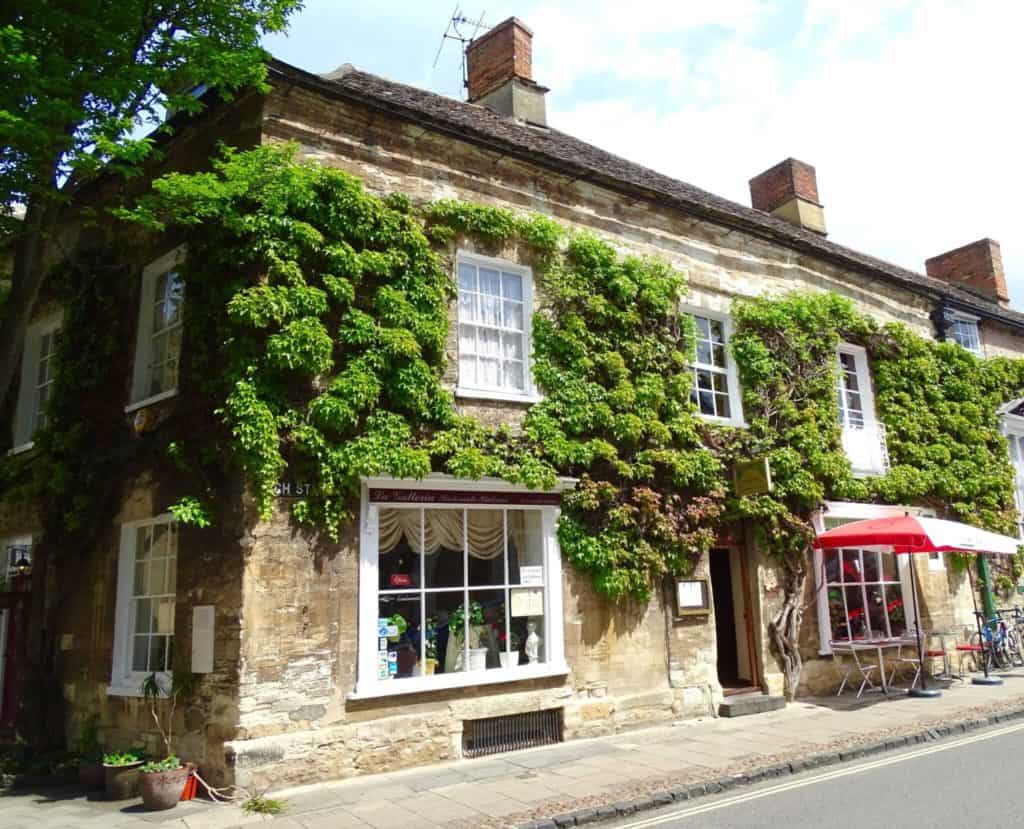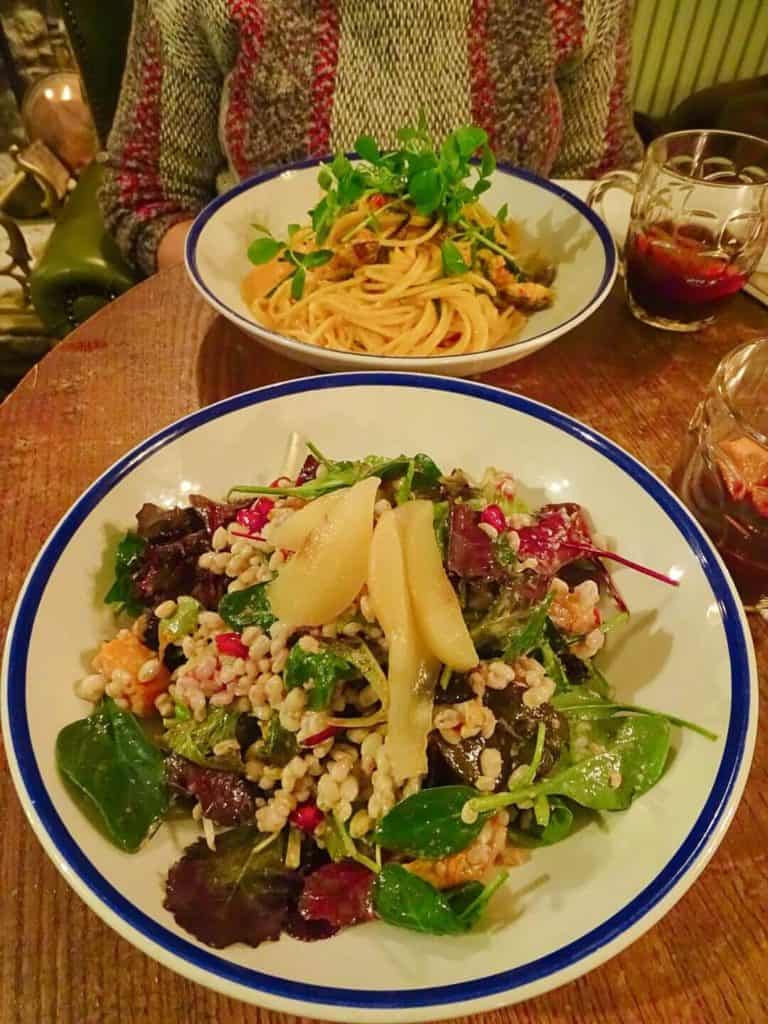 Woodstock has inflated Cotswold prices because it's so small and there isn't loads of competition. Oxford has more options right down to budget backpacker hostels.
Read next: How to spend a weekend in Oxford
Events at Blenheim Palace
If you're visiting in the winter, check out the Christmas at Blenheim lights trail. They also put on a Chinese New Year event in February you could consider timing your visit around lion dances and Kung Fu demonstrations. Random but why not?
Where to go after Burford?
If you're travelling in the area, check out my Cotswolds itinerary for cute Cotswold villages, walks and lots of cosy pubs. Top places to see include Burford, Broadway, Lacock and more.
What to bring
Thanks for reading!
Check out my other England posts:
See you next time for more adventures,
Rose
Follow for more UK content on Instagram, Facebook, Twitter and YouTube.
Ps. Pin this for later!