This post may contain affiliate links to things like tours, hotels, Amazon associates and products. These help me earn a small commission at no additional charge to you.
A Bosnia & Herzegovina day trip from Dubrovnik is a great way to get immersed in the Balkans and experience more than balmy Croatia!
I woke up in the holiday apartment my family and I were renting in Croatia and ended up back there that evening – having taken the most amazing Bosnia day trip from Dubrovnik during the day. We took an organised tour which isn't my usual style but was a good way to pack in lots during one day.
We took this Bosnia & Herzegovina Full-Day Tour from Dubrovnik.
Read next: things to do in Dubrovnik during your visit
Bosnia day trip from Dubrovnik itinerary
7.15am – pick up from our apartment
10am – cross the border into Bosnia
10.45pm – reach Kravice waterfall for a 45-minute stop
12pm – arrive in small town, Počitelj, for a 30-minute stop
12.45pm – arrive in larger city Mostar for a 2.5-hour stop
3.15pm – get back on the road home
6pm – arrive back in Dubrovnik
It was action-packed and a great intro to a country I didn't know much about previously. I'll definitely return to Mostar and spend a couple of days wandering the cobbled streets and I also want to spend an entire day swimming in the mesmerising Kravice Falls, please! But the capital, Sarajevo is worth visiting and the tour doesn't include it… So make sure to go some other time!

Here's a bit more information about the amazing destinations we visited during our Bosnia day trip from Dubrovnik:
Kravice Falls
As I instructed my Instagram followers to do, let's play 'spot Rose' and see if you can find me somewhere at the bottom of the first image below!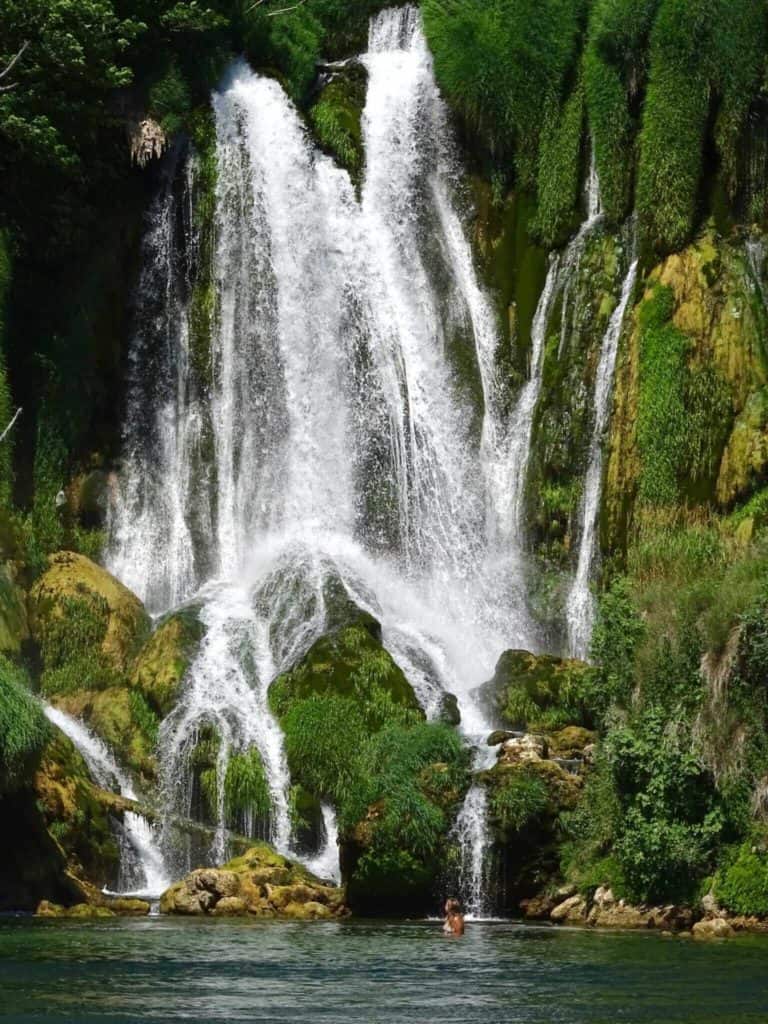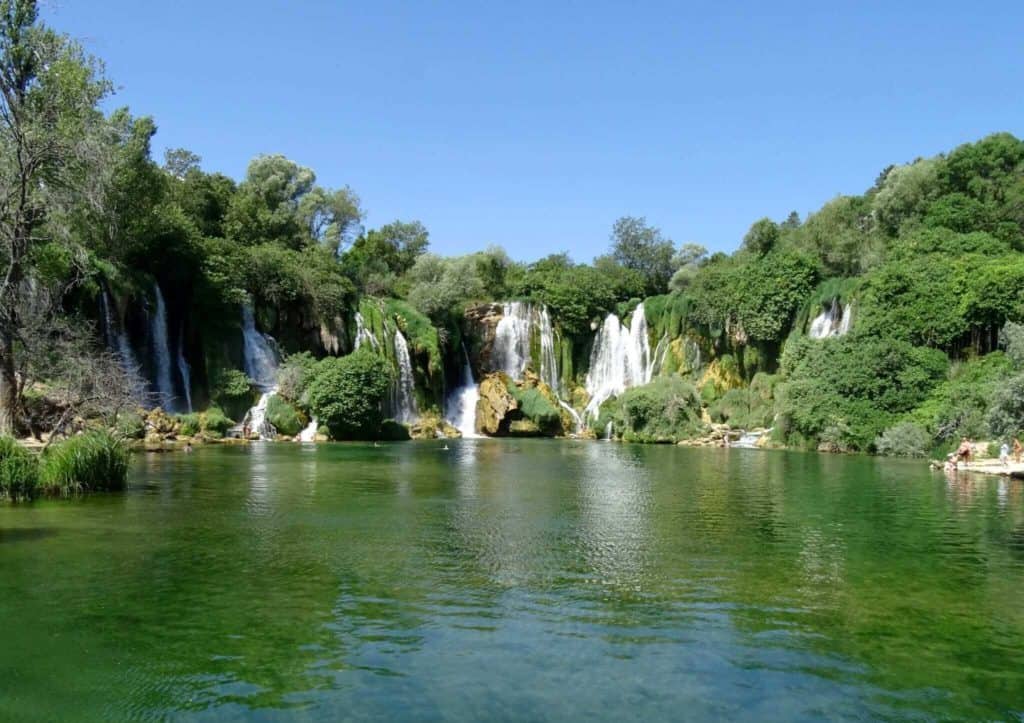 Seriously, aside from a couple in the Philippines, I think this is my favourite waterfall I've ever been to. The best bit was that I had it to myself (my family and the other four people on our tour didn't go swimming – probably because the water was absolutely freezing).

As was becoming apparent, Bosnia has not yet peaked in terms of tourism… I'm sure if the Falls had been in Thailand, or even just over the border in Croatia, they'd have been heaving.

Since Kravice Falls are close to the Croatia border, they're an ideal first stop on a Bosnia day trip from Dubrovnik. The drive took just over 2 hours but went quite fast, especially since our tour guide chatted to us about Bosnia and we stopped for coffee.
Počitelj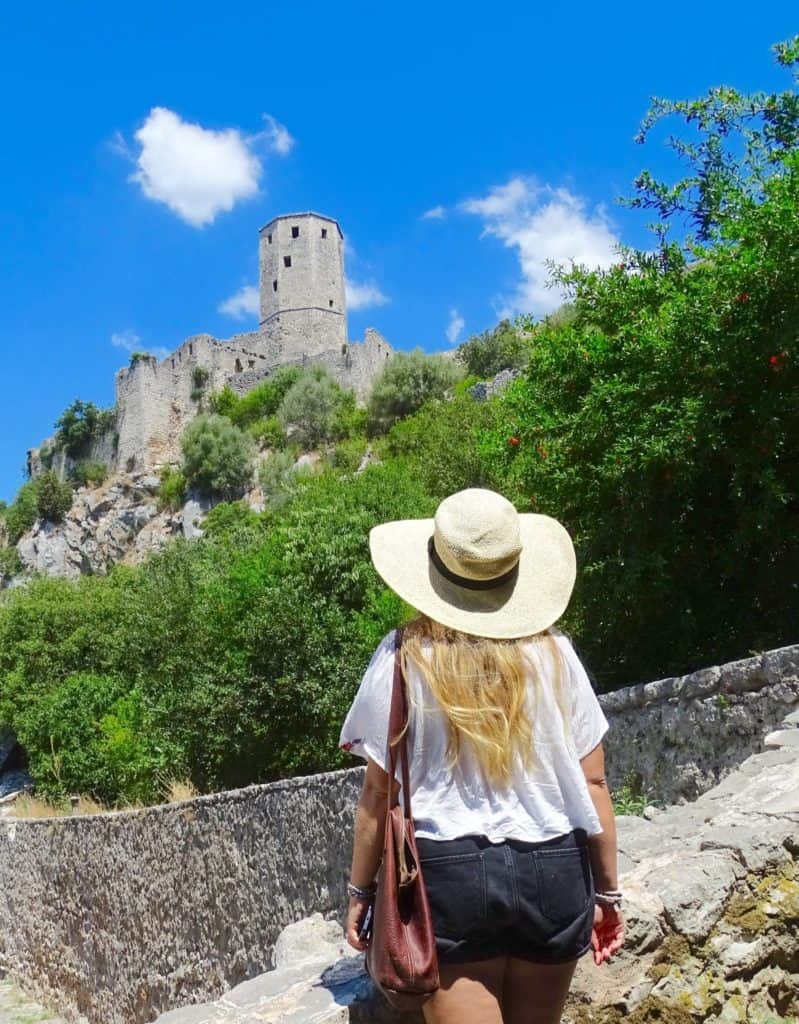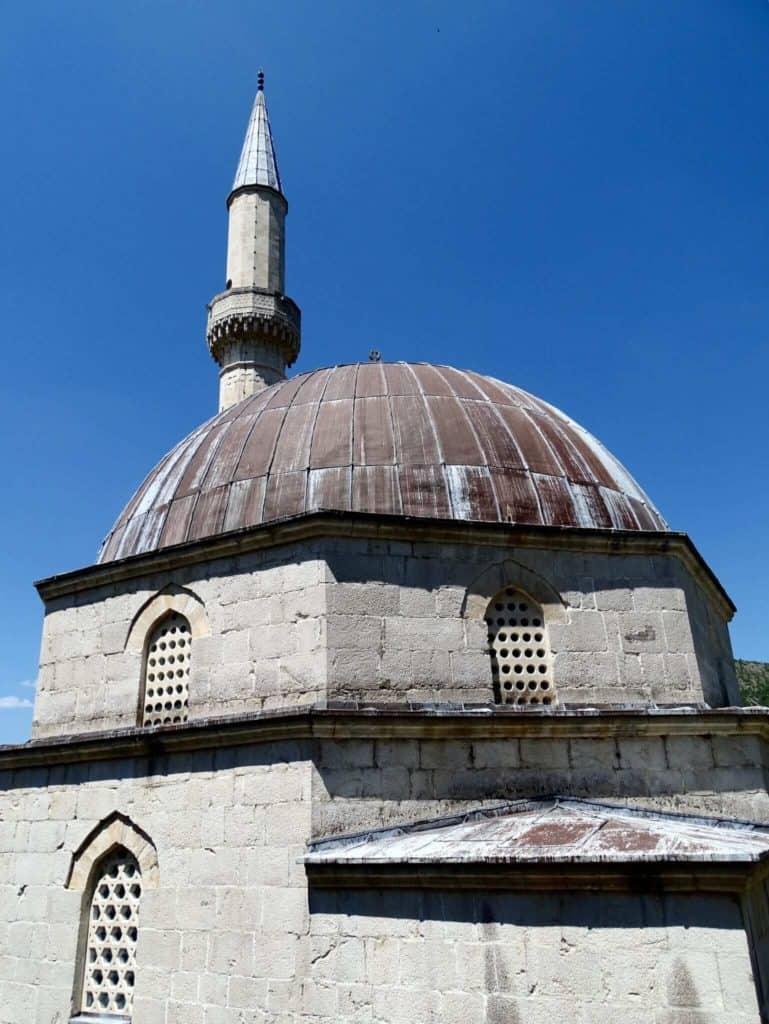 We stopped for a break in this sweet village set around a castle – hopefully my photos will do it justice. Despite the fact there weren't very many tourists around, there were lots of little vendors selling fruit, souvenirs and Middle Eastern-style rugs.

As well as Christian influences, we were beginning to see a big Muslim population as Bosnia was once in the Ottoman/Turkish Empire. Počitelj was a good example of the country's mix of cultures with a church and a mosque almost side by side.
Mostar
Our next stop was Mostar which I instantly adored. The Old Town (a UNESCO World Heritage Center) is full of character and definitely the place to be for tourists.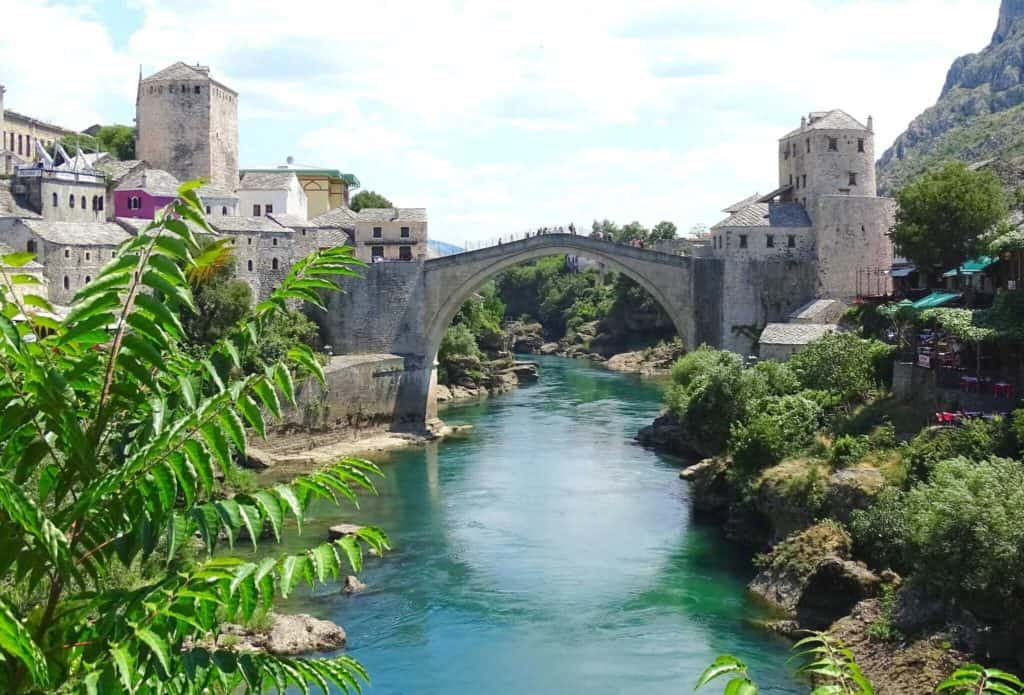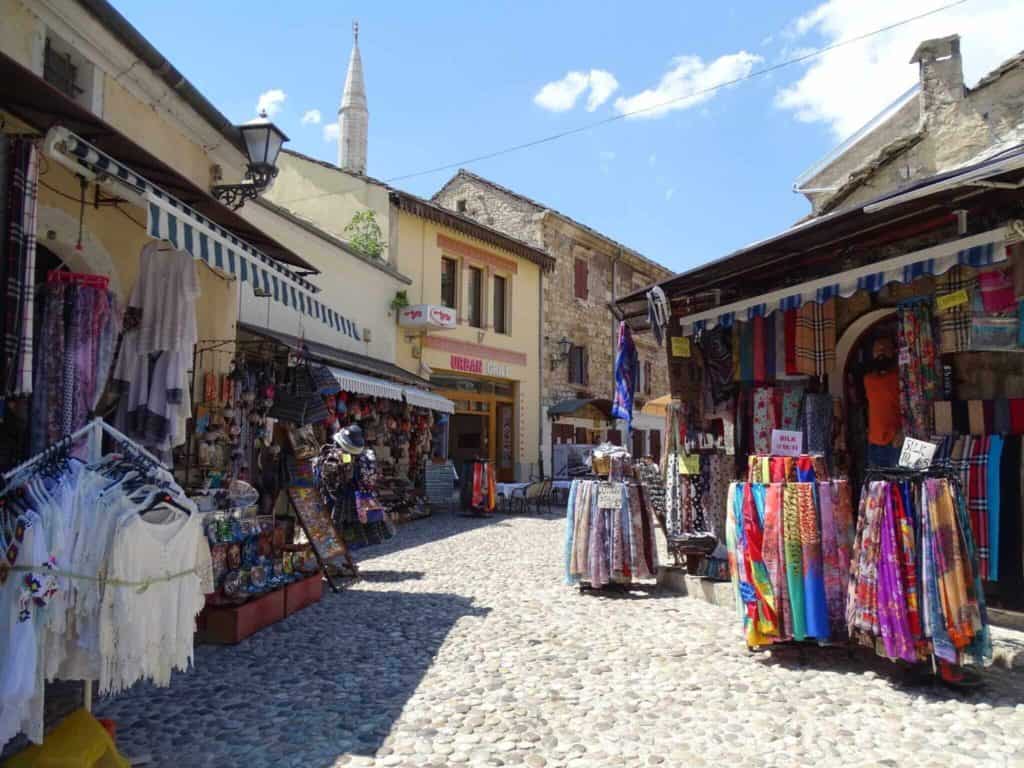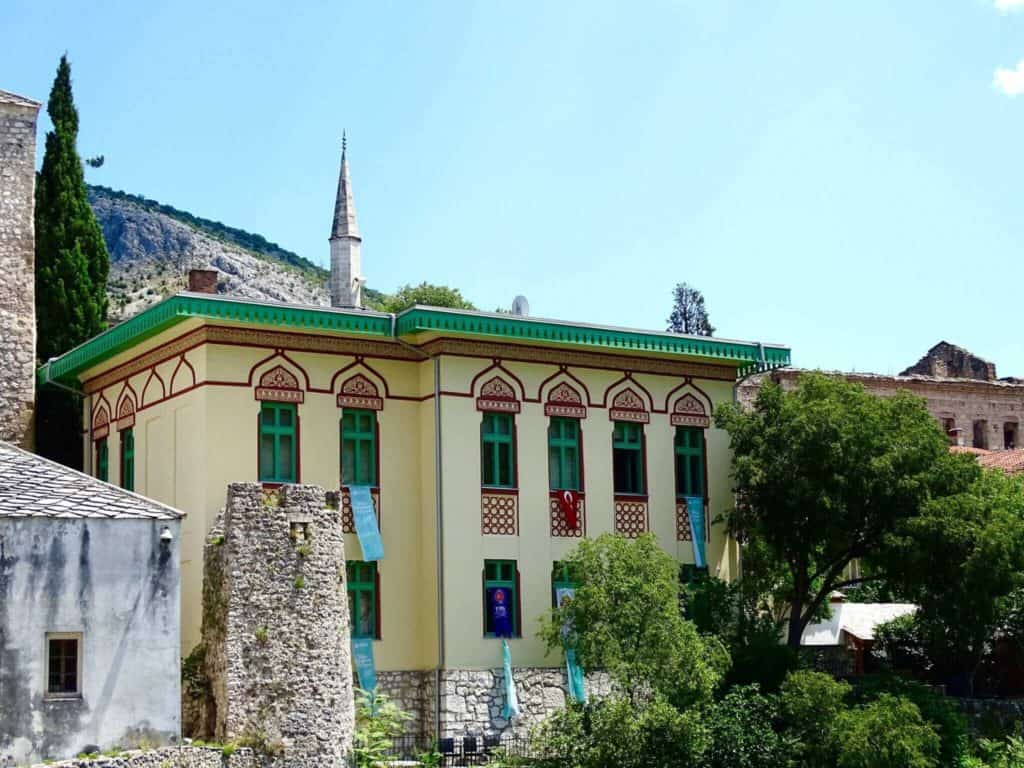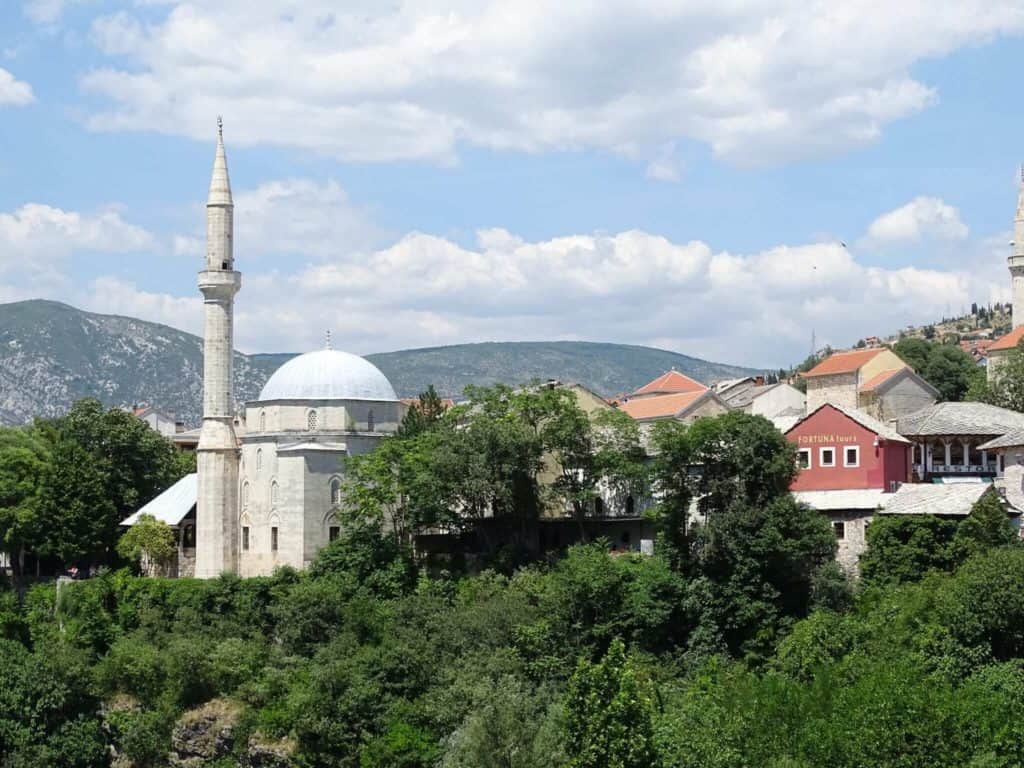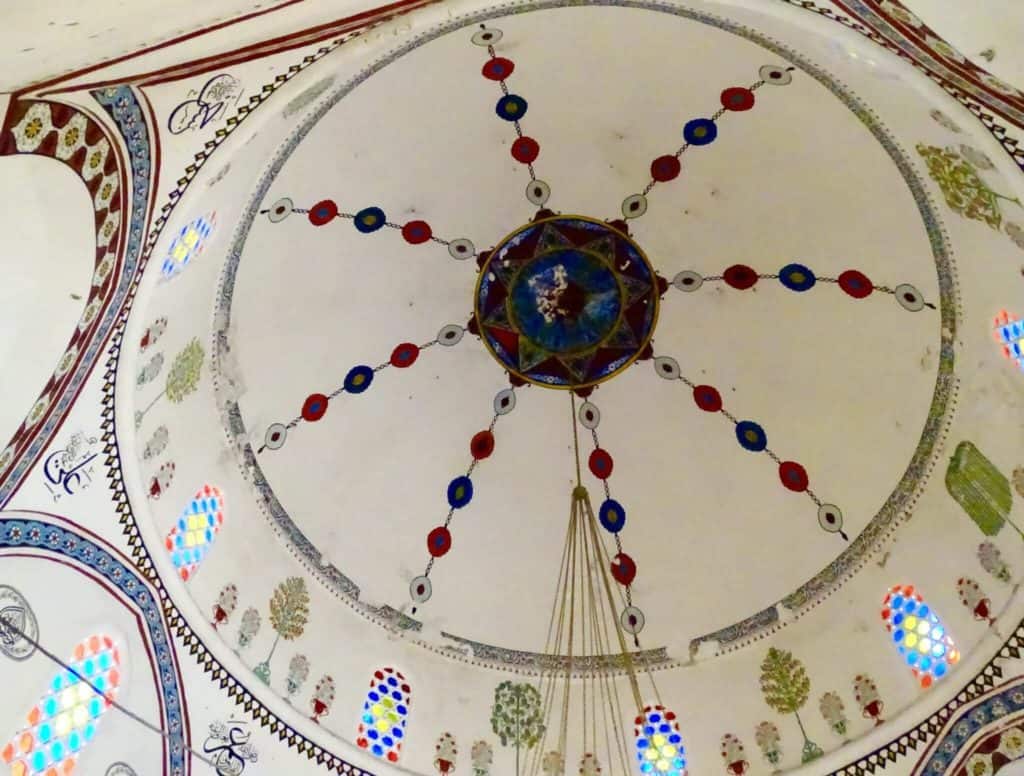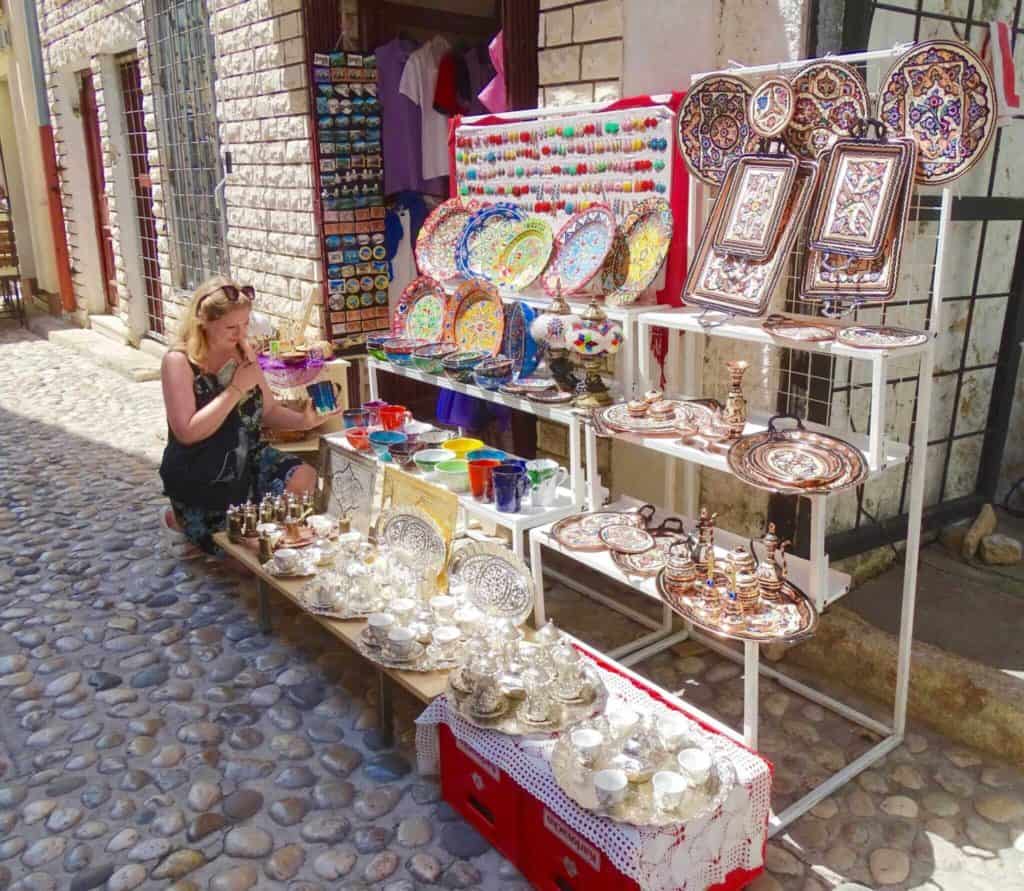 The most famous scene is Stari Most Bridge which was rebuilt in 2004 after being destroyed in 1993 during the Bosnian War.

Evidence of the war is still apparent in lots of poorer areas of the country but Mostar Old City has recovered well with atmospheric cobbled streets and total bargains at the colourful stalls. We picked up scoops of ice cream for 50 cents in every flavour under the sun – winner!

Mostar is closer to Croatia than the Bosnian capital, Sarajevo. If you're looking to explore a city and soak up the culture, I'd highly recommend Mostar as a final stop on your Bosnia day trip from Dubrovnik. After exploring the Old Town, we climbed back in our shuttle bus and began the return journey to Croatia.
Read next: 27 things to do in Mostar
What currency to use in Bosnia and Herzegovina?
The Bosnian Convertible Mark is the main currency (2 BAM to €1) but the Euro is widely accepted. This is really useful if, like us, you're visiting from Croatia.

You'll notice that prices in the local currency are often displayed as '10km'. Don't be confused; this also refers to the Convertible Mark.
How to organise a Bosnia day trip from Dubrovnik
You can wander Dubrovnik Old Town and compare prices at tour company stands. If you'd rather book in advance to ensure there's availability (recommended in the summer months) consider a Get Your Guide tour.
What to eat in Bosnia and Herzegovina?
I loved digging into the local cuisine and sampled sogan-dolma for lunch. Minced meat was stuffed inside a cooked onion and served with rice-stuffed vine leaves, mashed potato and a side of sour cream.

Other popular dishes in Bosnia & Herzegovina include japrak (dolma leaves stuffed with rice and meat), ćevapi (mini ground sausages served with bread and ajvar roasted pepper paste) and zeljanica (a baked pastry pie similar to borek found around the Balkans).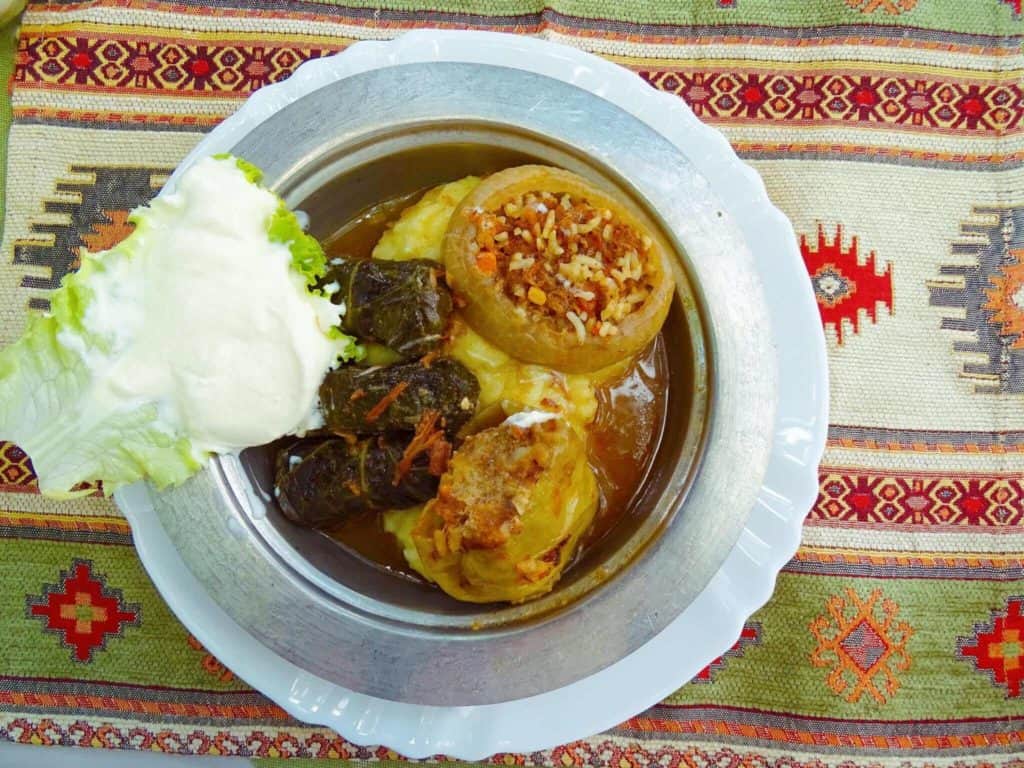 What a day it was! If you're wondering whether to travel independently or take an organised Bosnia day trip from Dubrovnik, consider the following:
Pros of a tour
– It was so easy and convenient with no map reading or driving required on our end

– Having a local guide to explain the history

– Relaxing and not worrying about research

– Potential travel buddies if you're a solo traveller.
Cons of a tour
– Personally, I struggle with the tight schedules of tours and would usually like to enjoy a place for longer

– As someone pointed out to me later, taking a tour from Croatia means less of your money goes to Bosnia. Travelling independently and staying overnight would be far more beneficial for the country.

Less of a tour con and more a problem with my family's organisation, being on time for the stops was tricky for us. The most stressful moment of the day was my dad realising that he'd left his backpack with our passports in down by the Kravice Falls. It was a steep ten-minute walk from the car park. He had to run there and back in the heat whilst the tour waited!

I consoled him with the story of when I left my entire backpack in the foyer of a hotel in Cambodia mistakenly thinking it had been put on the bus. The whole 20-person tour ended up two hours behind schedule for the rest of the day. I'm not sure I've ever been so unpopular before or felt so guilty.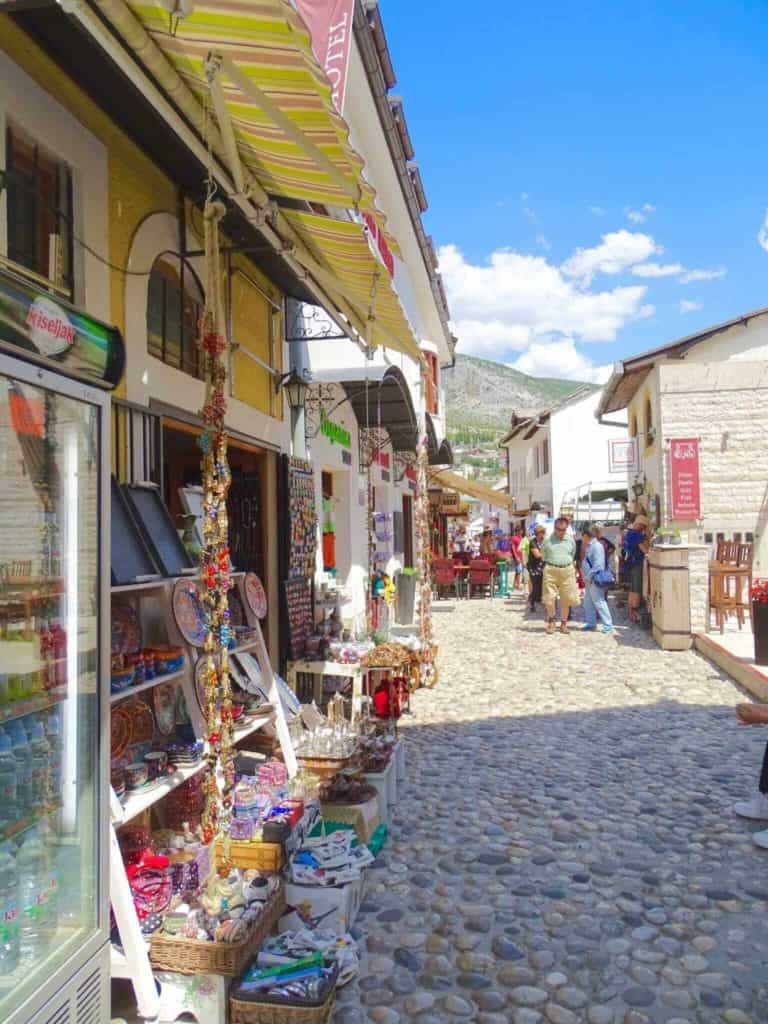 I hope this guide has helped you plan your Bosnia day trip from Dubrovnik. Have you been to Bosnia and Herzegovina or are you planning a trip? Let me know – I'd love to chat.
Thanks for reading!
If you liked it, please share it 🙂
Travelling around Croatia? Check out some of my other posts:
See you next time for more adventures,
Rose
Ps. Liked this Bosnia day trip guide? Pin it for later!