This post may contain affiliate links to things like tours, hotels, Amazon associates and products. These help me earn a small commission at no additional charge to you.
Romania's capital didn't initially blow me away hence I decided to dig a little deeper and suss out the hidden gems in Bucharest.
I'd been really excited to arrive in Bucharest after 2 weeks in Romania. I loved this charming and sleepy Transylvania where the attractions were obvious. So far I hadn't needed to search for hidden places in Romania.

After so many small towns, I was excited for the hustle and bustle of a big city. Unfortunately, it wasn't quite what I hoped for. The streets of the Old Town were tightly packed with touristy restaurants and sleazy bars. I just couldn't find the charming or quirky corners present in so many other European cities.
Read next: all my Romania travel tips
BRASOV ESSENTIALS

Accommodation: Booking.com / Hostelworld

Tours & activities in Brasov: GetYourGuide

Getting there: car hire (Rentalcars.com) / train (CRF Calatori) / bus (Autogari) / car pool (BlaBlaCar)

Getting around: bus / tram

Book an airport to city transfer
Bucharest hidden gems
As I pounded the pavements in search of more unusual places in Bucharest, I found a bit more to love about the city. It won't ever be my favourite capital but that's okay. We don't have to fall in love with everywhere we go.

If you're visiting and feeling the same as I did, I hope this blog post helps you find quirky places in Bucharest and enhances your trip. Enjoy!
Want to explore the Bucharest hidden gems with a guide? Take this 3-hour guided walking tour with an expert.
1. Cărturești Carusel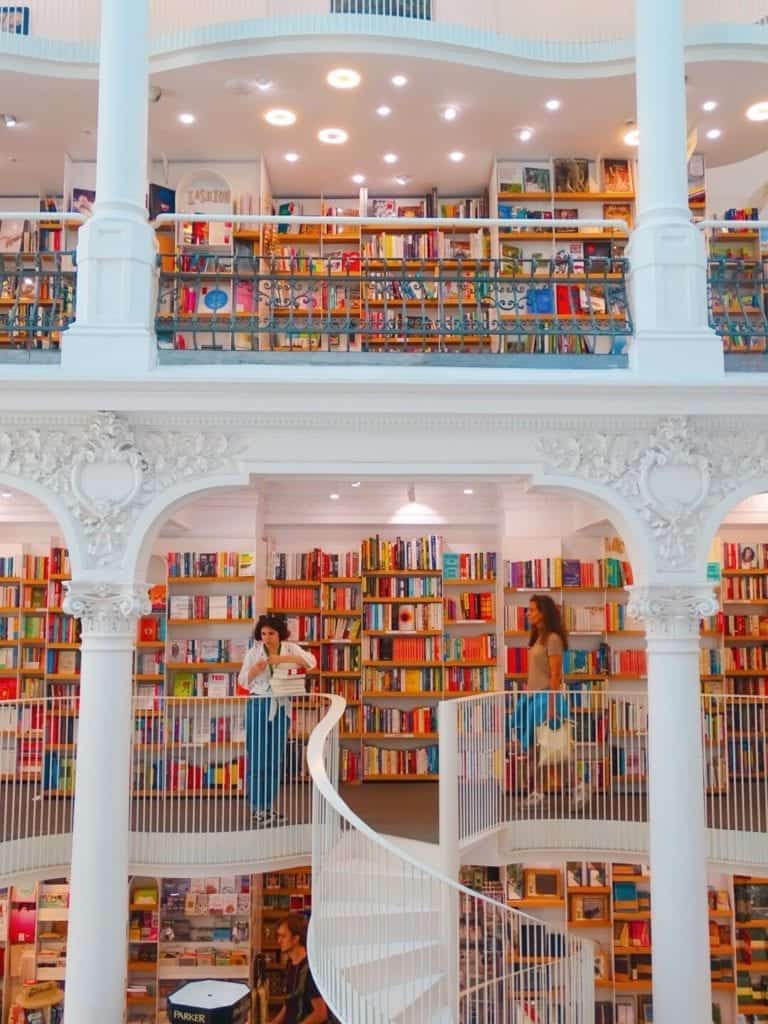 Cărturești Carusel is a charming bookstore voted the 6th most beautiful in the world by Pan Macmillan. I now have a new bucket list goal: visiting them all!
The recent influx of visitors to Cărturești Carusel means it's not necessarily a Romanian hidden gem. But there's no denying it's a gorgeous location to add your bucket list.
For the ultimate me-time, wander the floors of Cărturești Carusel and dip into books on all range of topics. If you're a photographer, you're going to particularly like this elegant spot.
2. Cărturești Verona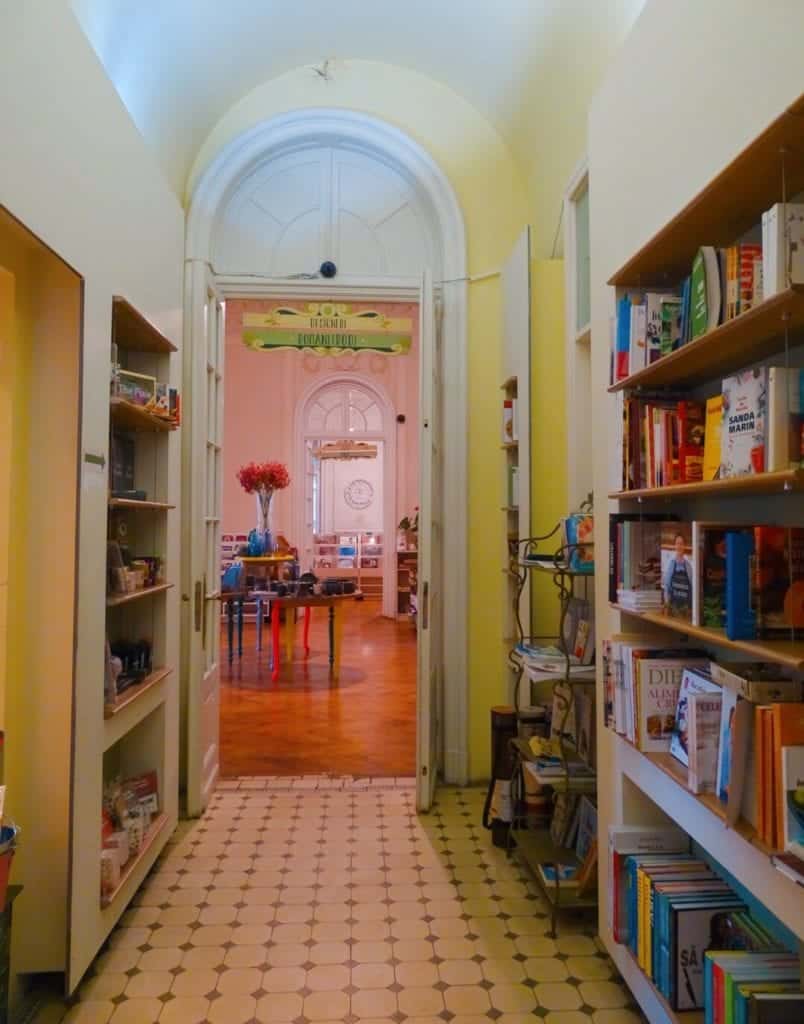 If you liked Cărturești Carusel, why not take a trip to another hidden gem in Bucharest? Cărturești Verona is even quieter and more peaceful nestled away behind the Graffiti Walls Gallery (more about this later).

The interior of Cărturești Verona isn't instantly as Instagrammable as Cărturești Carusel but I enjoyed wandering this book store, browsing quirky titles and vintage old vinyl records.

Plenty of the books in both stores are in English.
3. Pasajul Victori (Umbrella Street Bucharest)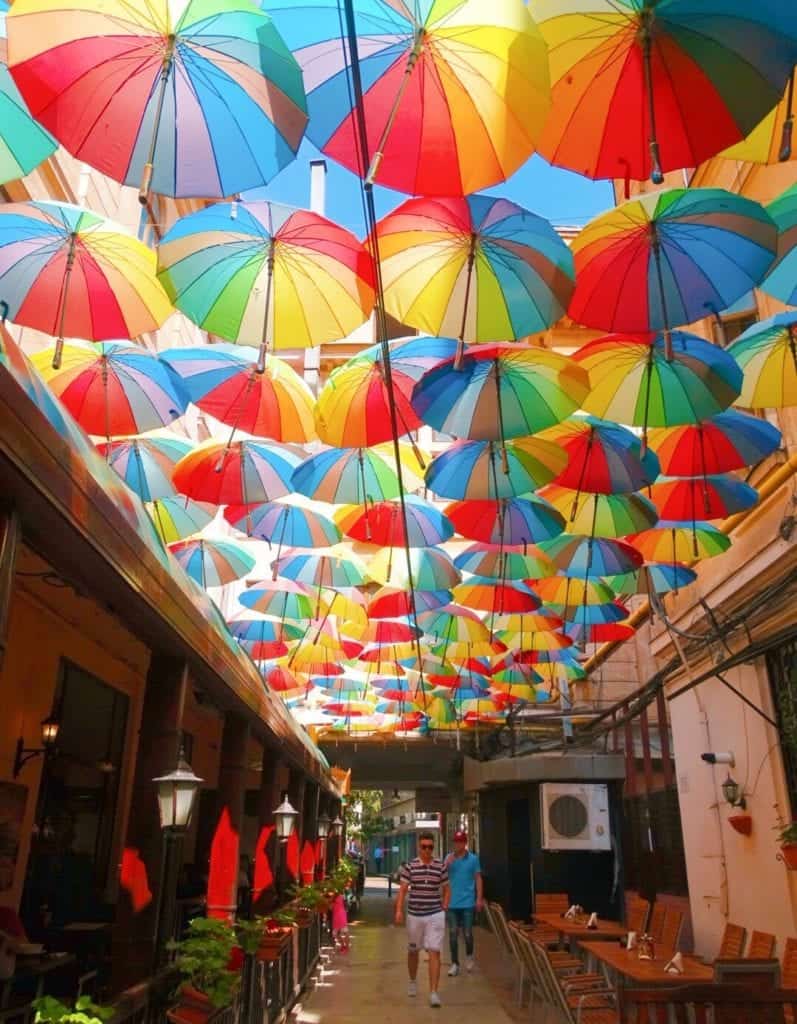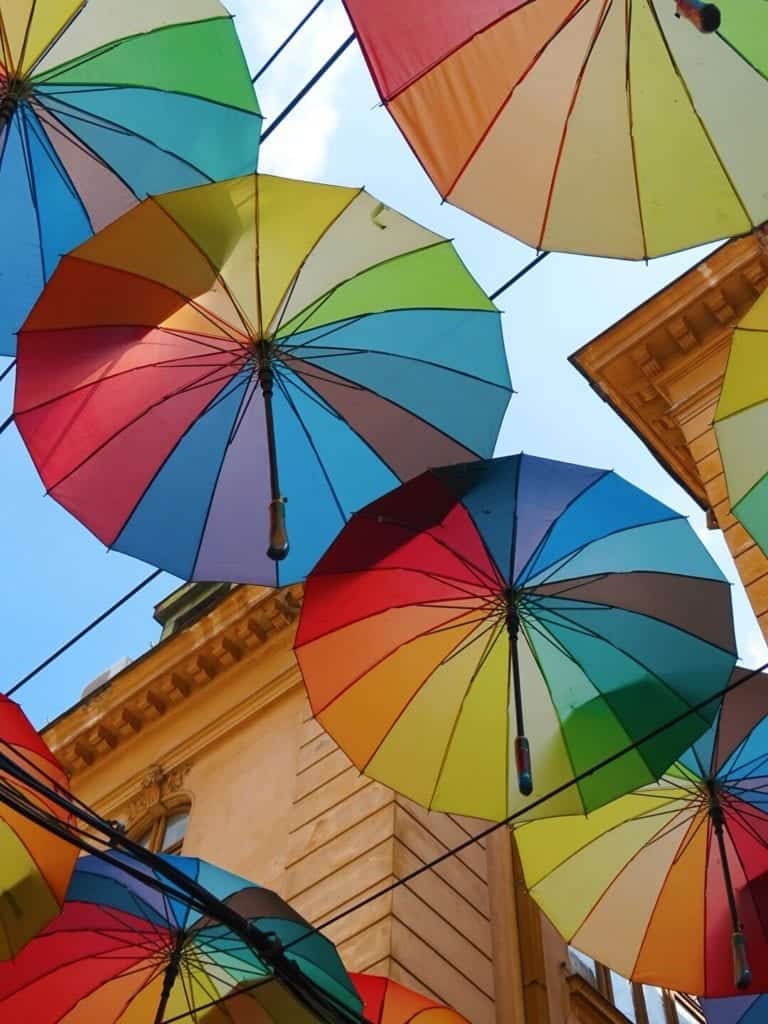 If you're searching for cool places in Bucharest, it won't take you long to hear about Umbrella Street!

Pasajul Victori is the most photogenic Bucharest hidden gem. There are so many of these umbrella streets around the world these days and I love seeking them out.

But I can't lie, this wasn't my favourite. Pasajul Victori is a relatively dingy alley and I preferred the more open and sunny umbrella street I found in Timisoara earlier in my Romania trip. Still, if you have some spare time in Bucharest, this place is worth a visit.
4. Graffiti Walls Gallery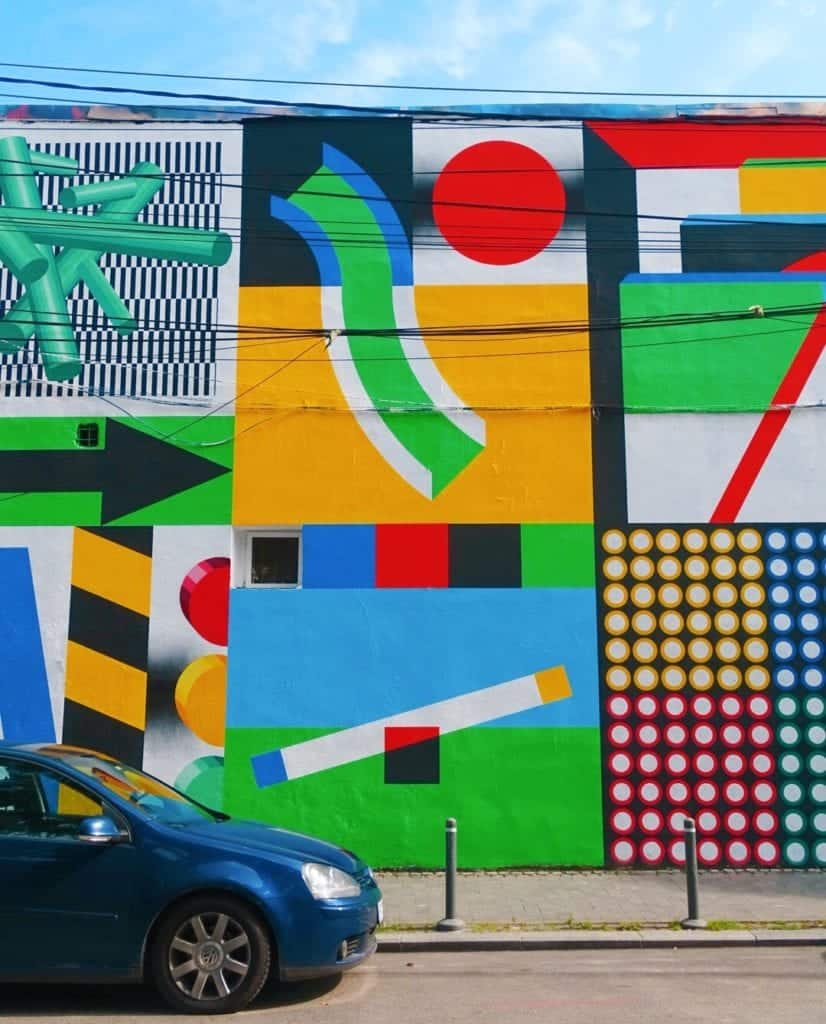 If there's street art in town, you can bet your bottom dollar that I'll find it. I didn't have Bucharest on my radar as a city with awesome street art but how wrong I was.

I found this unusual place in Bucharest by accident while walking to Cărturești Verona. This street art is so colourful and vibrant showcasing some Romanian wildlife and weirdly, a unicorn. Well, why not?

Locate Graffiti Walls Gallery here.
Suggested activity: Lonely Planet street art tour
5. Sky views at Pura Vida Sky Bar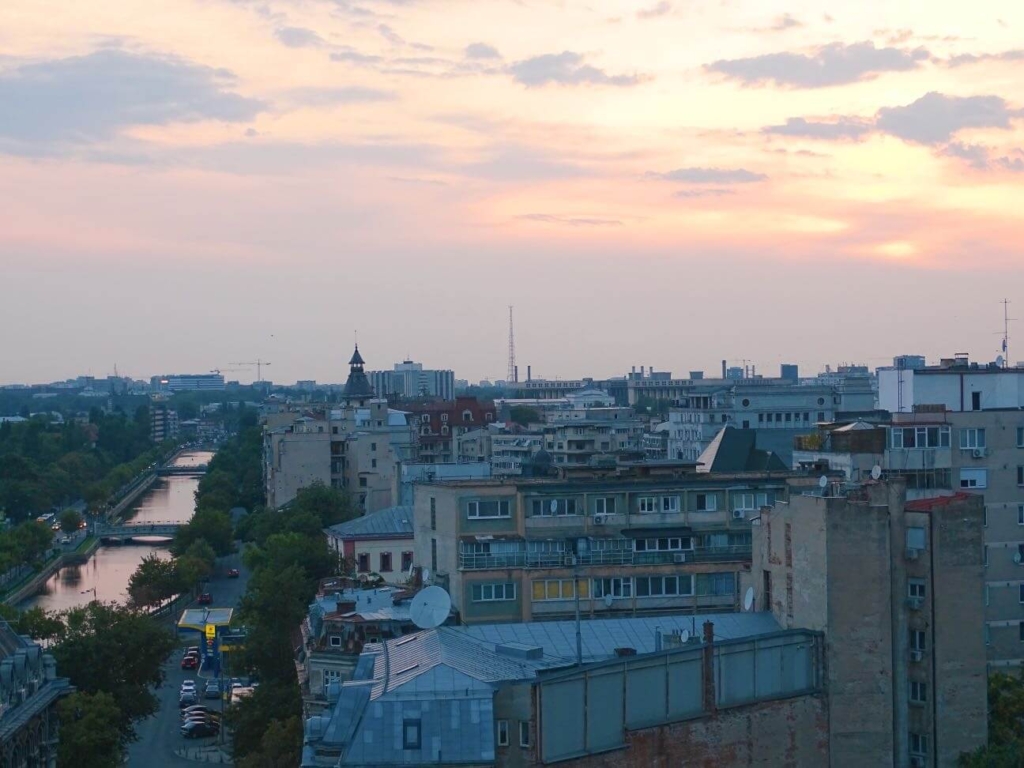 A sky bar as a Bucharest hidden gem? Unlike glitzy rooftop bars around the world, Pura Vida is hidden away above the main streets. Grab a cocktail and perch on a colourful bar stool to watch sunset.

Visit on a weeknight (or better yet the afternoon when the locals are at work) for a hidden gem feel at this quirky little bar.
6. Little Armenia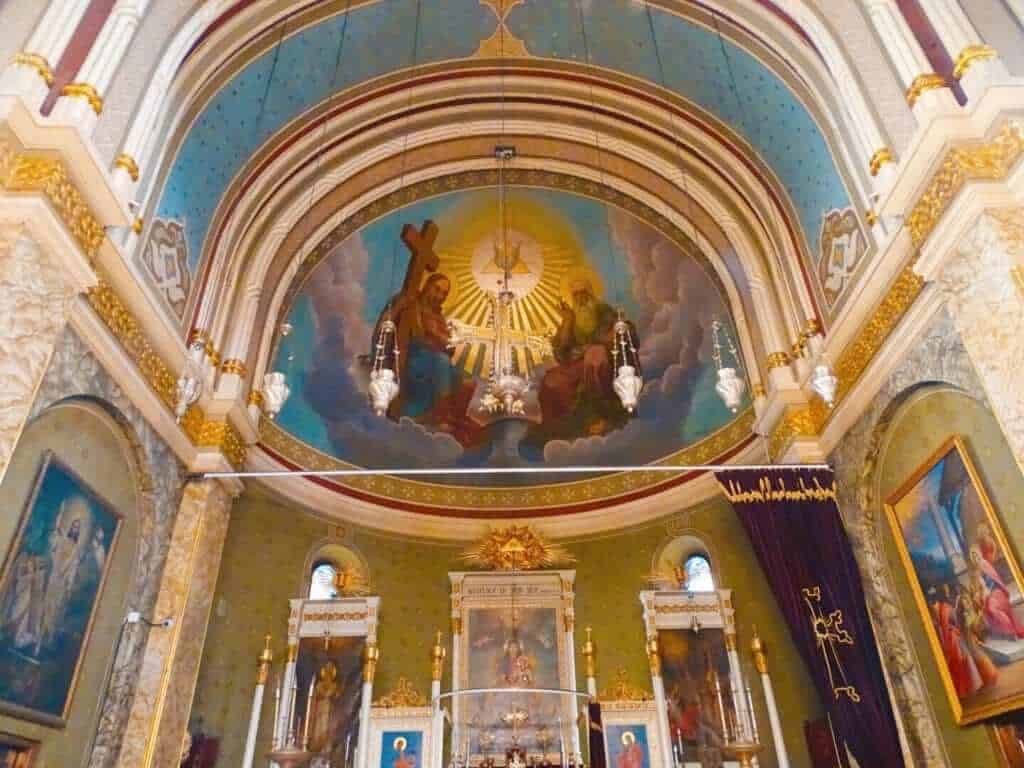 While exploring the Bucharest hidden gems with a local tour guide, I learnt a lot about Romania's history and ethnic communities. The Armenian diaspora resides around the area known as Little Armenia.

To see the people at worship and learn a little about their religion, head to the Armenian Church of Bucharest. This 100-year-old Orthodox church has some gorgeous artwork as well as a small library where documents about the Armenian population are kept.
7. Hidden mansions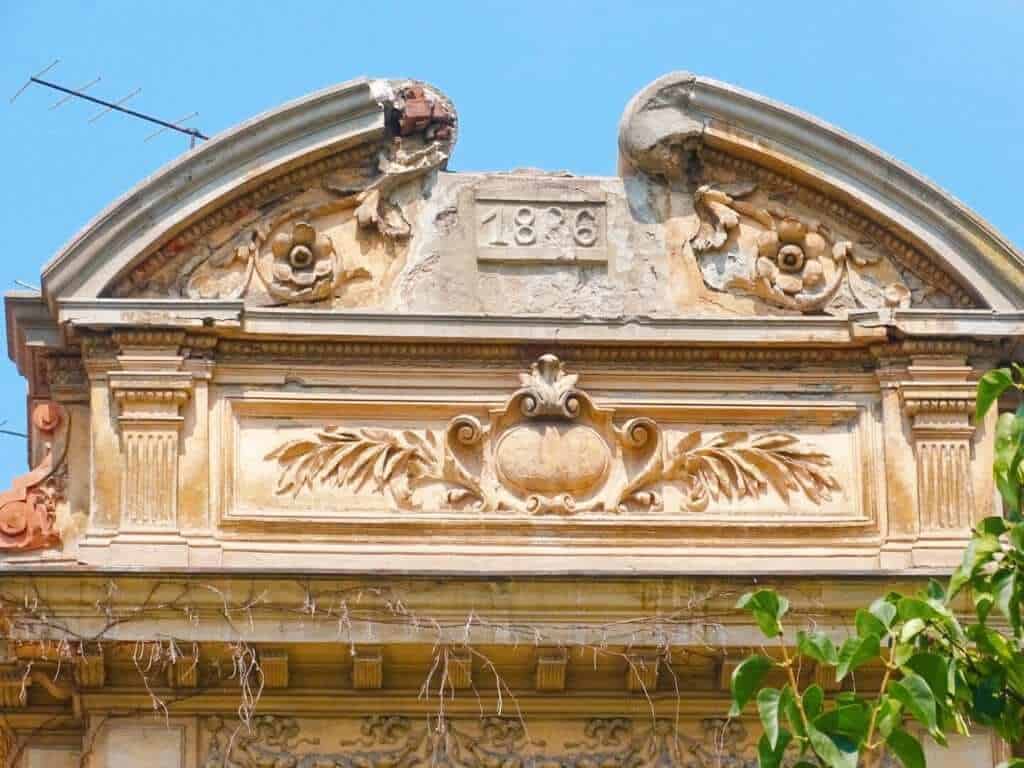 Bucharest is a city with a troubled past. While the city centre has been restored in recent decades, the same can't be said for the backstreets. Is this a bad thing from a tourist perspective? I'd say not.

One of the most unusual things to do in Bucharest is wandering the sunny streets of the outer city and spotting dilapidated mansions retaining their original, crumbling details. I can't believe savvy millionaires haven't snapped up these beautiful abandoned buildings. Maybe they will soon.

For now, explore the backstreets and try to imagine them in their heydey.
8. Biserica Olari din București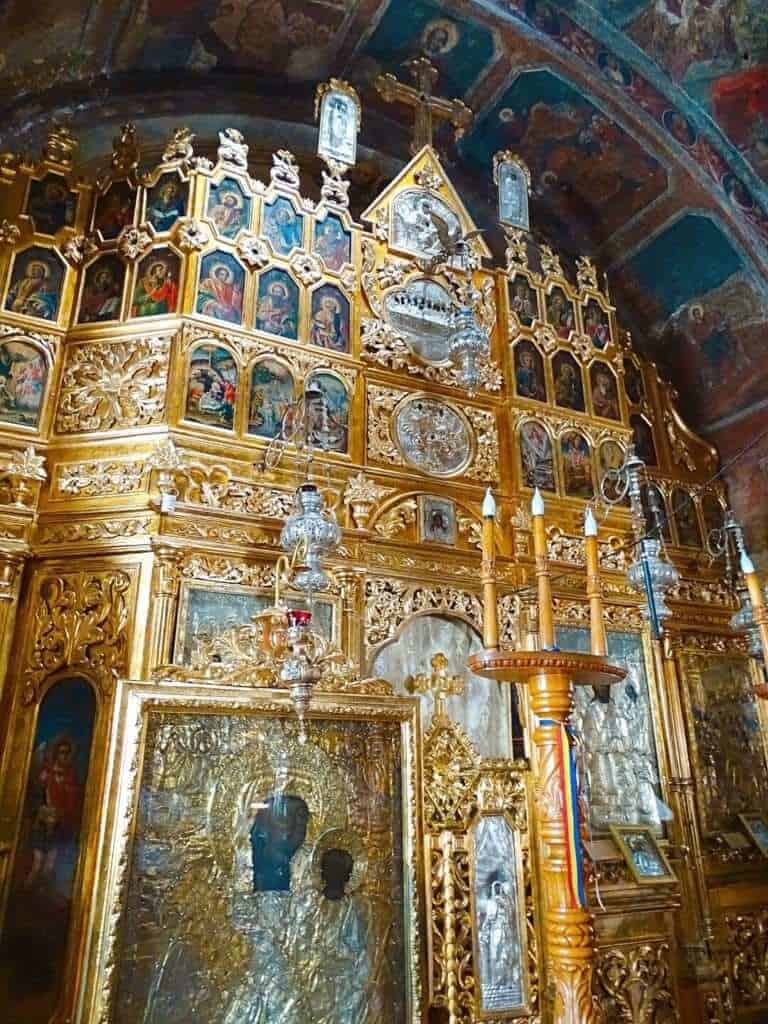 If you're visiting the Armenian area, pay a visit to this small but decadent Orthodox church. With gold as far as the eye could see and elegant chandeliers and religious paintings, it's quite spectacular.

Note – this is a practising church so be respectful of the community while visiting. Stay quiet in the church and take a few photos without flashing around your camera.
9. Bazaar (flea market)
Another of the Bucharest hidden gems I found purely by wandering aimlessly (the best way to wander) was this quirky market inside an old building.

The market sells jewellery, antiques, books and trinkets. Whether you're in the business of buying or simply killing time in the capital, the market is open from 10am daily.

Find it at Strada Covaci 10, București 030096, Romania.
10. Obar Market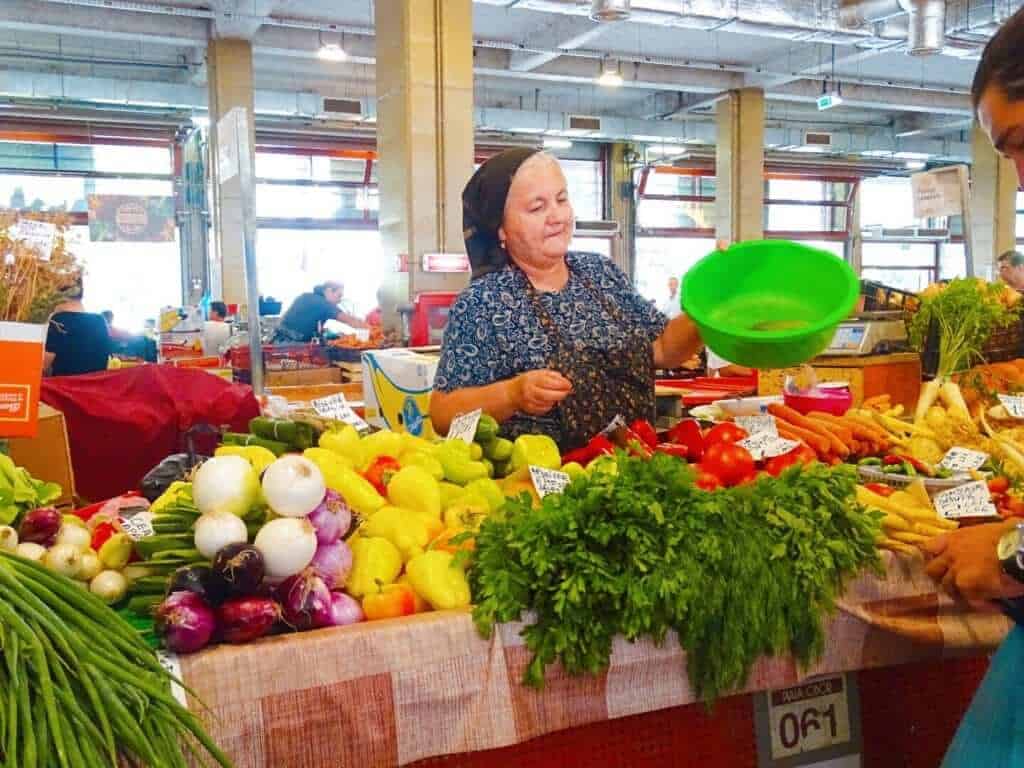 The biggest market in Bucharest is also the most local. Don't expect ready-to-eat street food (although you can get some excellent mici sausages and beers in the opposite courtyard) but do expect colourful produce and bustling local life.

With two floors to wander, this Bucharest hidden gem is known mainly by the locals. Why not pick up some fresh cheese, bread and fruit and have a picnic?
11. Dianei 4 restaurant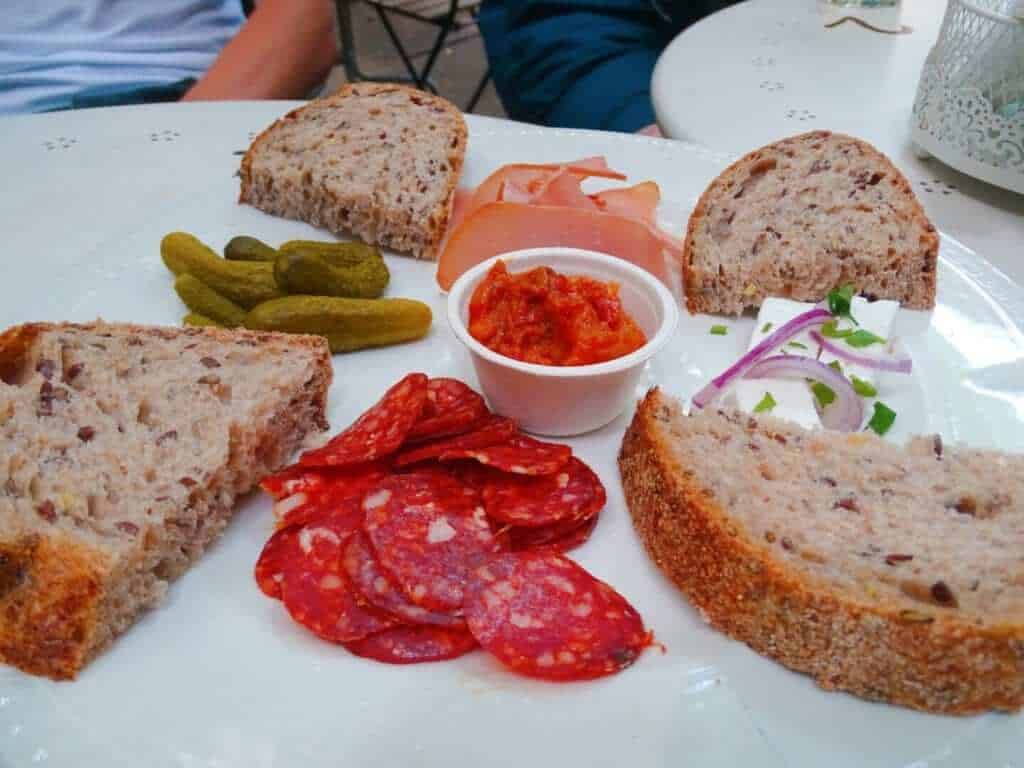 This leafy cafe garden doesn't look like much from the outside but it's a quirky hidden location in Bucharest, once used a secret police headquarters during the communist era.

Now, it's visited by artistic young Romanians who know a thing or two about good food and coffee.

We tucked into a peasant's platter with chunky bread, cheese, pickles and salami. I also got to try zacuscă, aubergine and tomato spread known as one of the best Romanian foods to try. Escape the Old Town's burger restaurants and visit Dianei 4 instead!
12. Therme Bucharest
If you tell people you went to a hot spa in Bucharest they will definitely think you've mixed up Budapest and Bucharest as Michael Jackson once famously did on his tour.

But it's true! To escape the busy city centre of Bucharest, head out of town to Therme, an enormous wellness centre with thermal indoor and outdoor pools. You could easily spend a whole day relaxing in the warm mineral pools.

Entrance to this hidden gem in Romania starts from 49 RON, just €10!
13. Hipster coffee shops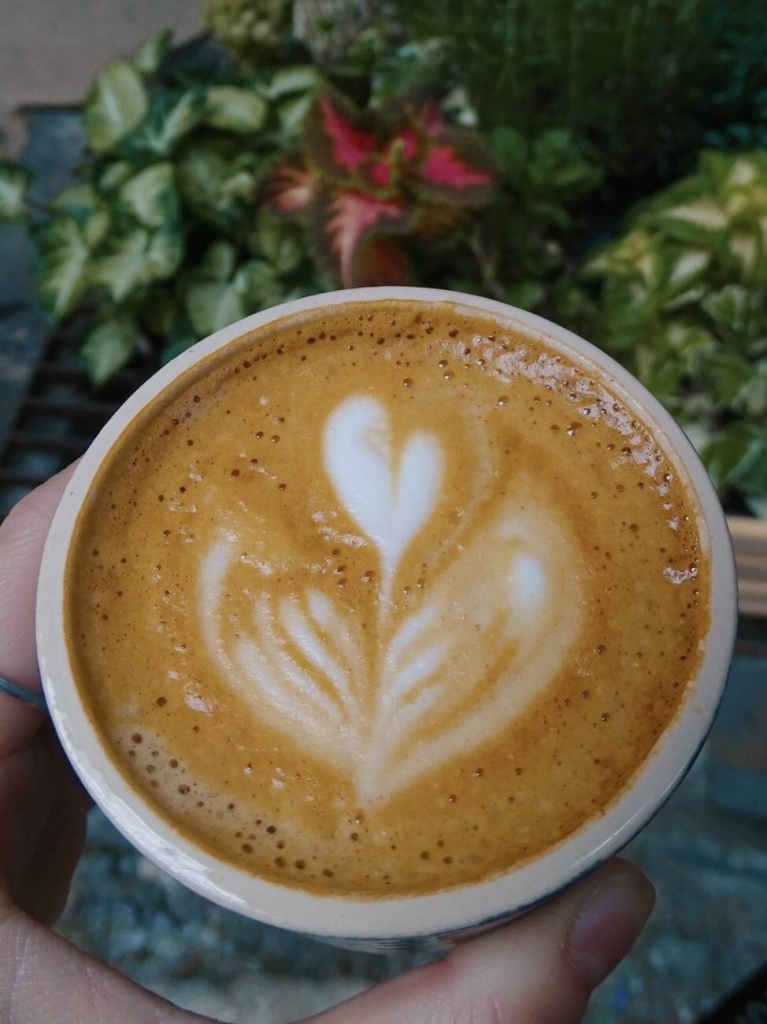 While there are lots of (pretty touristy) cafes and restaurants serving traditional Romanian fare in the Old Town, there are also some quirky coffee shops popping up.

You might not have Romania down as a place for speciality coffee roasting and indeed, many of the traditional towns in Transylvania don't really have this scene. But in Bucharest, there are lots of excellent coffee shops opening, many in repurposed old buildings.

My favourite coffee shop in Bucharest was Coftale with friendly baristas and speciality coffee brewing equipment.
14. One to maybe miss – The English Passage
Before visiting Bucharest, I heard about the English Passage, a small alley connecting Calea Victoriei and Strada Academiei.

It was built by a Viennese architect on the spot that would later become the English Hotel.

I decided to stroll down the hidden alley to see what it was all about. However, it wasn't much to shout about and smelt like someone had recently used it as a toilet. This one is a pass from me!
I hope you enjoy these Bucharest hidden gems!
Check out my other Romania blogs:
See you next time for more adventures,
Rose
For more travel content, follow me on Instagram, Facebook, Twitter and YouTube.
Ps. Liked these unusual places in Bucharest? Pin this for later!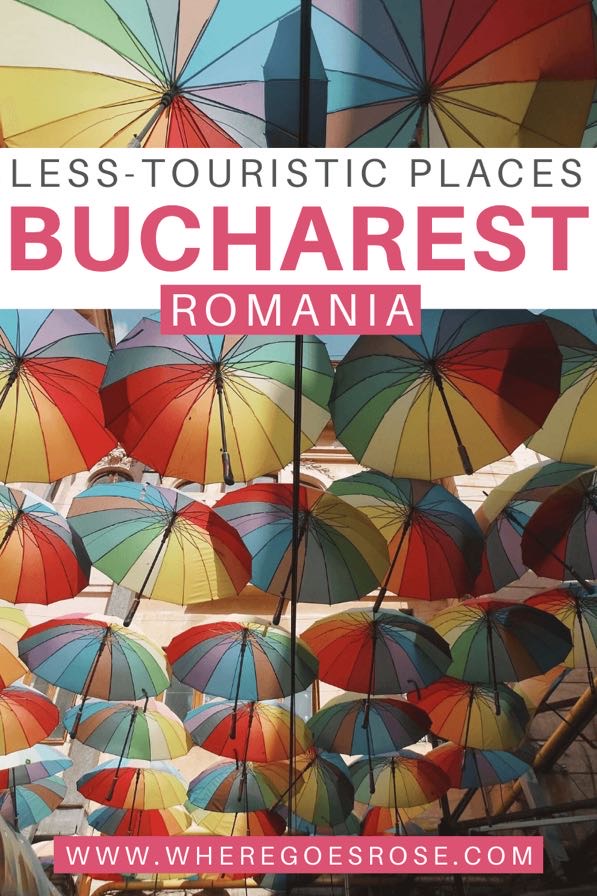 TRUSTED RESOURCES FOR VISITING ROMANIA

Getting around by air – I use Skyscanner to find the best-value flights, using the 'search by month' tool to find the cheapest dates. You can also use the 'to anywhere' feature if you're flexible on where you're going.

Driving in Europe – use Rentalcars.com to compare car rentals in European countries (and all around the world).

For trains, use CRF Calatori to search times and book tickets. For buses, book at Autogari.

To catch buses in and out of Romania (from Bucharest and Timisoara), I use FlixBus. Find journeys between European countries from €1!

For hotels and self-catering apartments, I use Booking.com. You can filter by review score and price to find the best-rated budget places. For hostels, I use Hostelworld.com.

To save money on accommodation, I use Trusted Housesitters, a website that connects homeowners going away and travellers who can sit their homes & pets.

Browse tours and activities on GetYourGuide.

Need travel insurance? I use True Traveller (for UK & Europe residents) since it's affordable but covers everything you'd need including various activities, valuables and pre-existing conditions. Unlike some companies, they insure you if you're already travelling / don't yet have your flight home booked. Get a quote.

For travel insurance for other nationalities, I recommend Hey Mundo and for long-term digital nomad travellers, I suggest Safety Wing.

Check out my resources page for more travel discounts and budget tips from my 10+ years on the road!