This post may contain affiliate links to things like tours, hotels, Amazon associates and products. These help me earn a small commission at no additional charge to you.
I'm not writing this article to confess I don't like solo travel. I do. I love it. But since I wrote a guide to the best things about solo travel, I decided I should also cover the worst. You know why?

Nothing is perfect. To only ever crow about the good sides to solo travel would be disingenuous.

Also, as a blogger, I run the risk of hyping something up to the point that my readers could be unaware of the disadvantages of solo travel. I don't want anyone to read my solo travel guides to India, Vietnam, Bali, Mexico or South Africa and think 'well this sounds like a walk in the park' then feel lonely or overwhelmed travelling solo because I wasn't transparent enough.
Read next: the honest pros & cons of solo travel
In a rush? Pin these disadvantages of solo travel for later.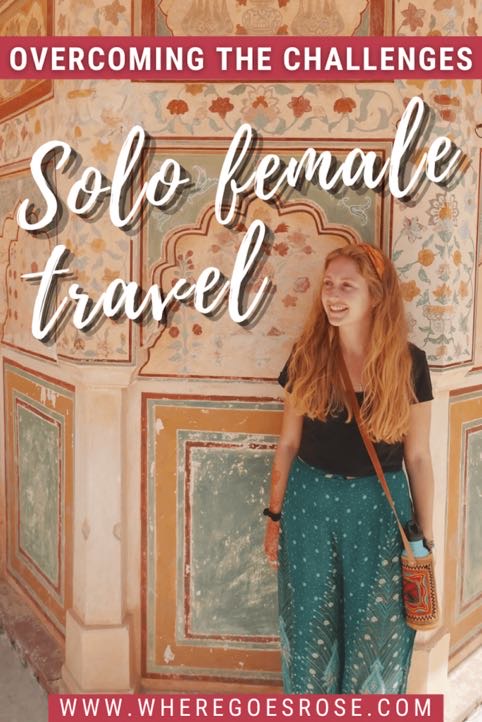 There are lots of amazing things about solo travel. I highly recommend travelling alone as a woman, at least once.

However, there are also some notable disadvantages to travelling alone. Some are solo travel myths but others are genuine pitfalls of an otherwise incredible experience. Things like loneliness and organisation burnout can affect anyone but they'll certainly affect some people more than others.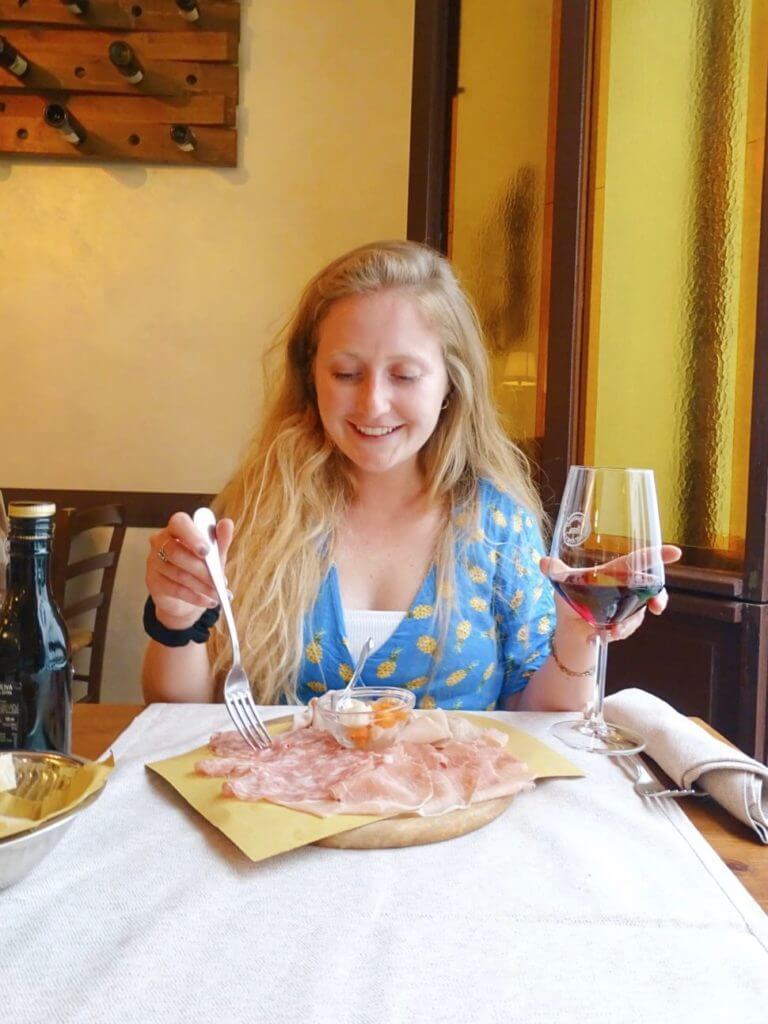 Read next: 101 tips for solo female travellers
But you know what? They're not the end of the world. All these things can be dealt with and you'll be stronger for it.

These are the disadvantages of travelling alone and how to deal…
1. Loneliness
As disadvantages to traveling solo go, this is probably the main one. Of course, it depends who you are as some people feel lonely easier than others.

People often say 'you're never alone when you travel solo' but I have to say I disagree. I'd class myself as a chatty and sociable person but there have been occasions I've arrived at a hostel to find the dorm empty, or I've just not clicked with anyone.
Feeling lonely while travelling solo is also about forming meaningful connections. You may meet 30 people that day but still feel lonely. The bonds you form don't always develop into quality friendships when you all move on a few days later.

Friendships often have a pivotal point when they either blossom into real friendships or fade away if you don't see each other again. Since your new friends may live the other side of the world from you at home, it's often the latter.
Read next: the best solo female travel destinations
How to deal
Identify social hostels. Don't show up blindly at a hostel and hope it's what you wanted. There are different types of hostels. Some run bar crawls and party nights. Some are quiet and family-run. I would suggest checking out the photos on Hostelworld, reading the reviews and seeing what types of events they offer.

Find one that suits you. If you're quieter, you may feel overwhelmed and out of place in a big party hostel. Find one with a cosy communal area and shared dinner table. You're more likely to have quality conversations and get to know people at your own pace. If you're socially confident, pick a hostel with a bar.

Top tip – check how many beds are left in the room. If a hostel says '6 beds available' for a 6-bed dorm and it's only a day before, it's probably going to be empty. Bag the last spot and you can guarantee a room will be full.
Read next: 17 ways to meet people while solo travelling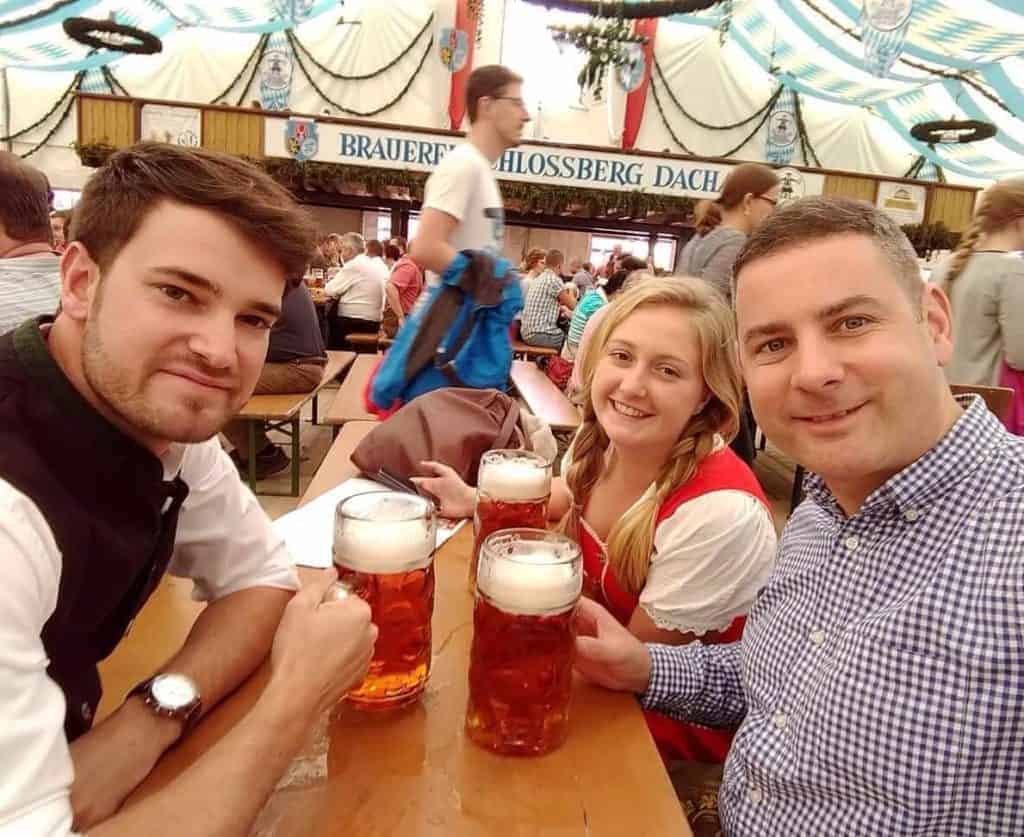 How to make meaningful connections
Have meaningful experiences! And spend longer. Most of my lasting travel friendships have come from volunteering, studying abroad or group tours lasting a few weeks. Check out Workaway and Worldpackers to find volunteering opportunities (click the links for a discounted membership for both).
2. Having the same intro conversations
I've ranted about this before. Those 'where are you from, what do you do?' conversations get old mighty fast. The problem with meeting a lot of people rapidly is that you introduce yourself time and time again. I crave getting past this, sharing my deeper thoughts and discussing more interesting topics.

When I'm travelling with a friend, I have a habit of switching off and letting them do the intros. A disadvantage of solo travel is getting asked for the 1000th time how freelance writers find their gigs and having to grin and bear it.

It's a tough one because diving into deep convo without the normal introductions breaks all the social rules. People must think I'm on the run from the law because I'll chat away about anything else but as soon as the 'so, why did you decide to come travelling?' questions start, I shut down.
How to deal
Honestly, you'll become a master at moving the convo along. Recently, I heard someone say 'look, I'm on holiday, I don't want to talk about work' and no one in the hostel asked him 'so, what do you do?' again. Genius!

If you don't want to be too much of a sass queen, I'd suggest making it into a joke or pretending it's for other people's benefit. When you get asked another generic question, say 'I'm sure we don't want to hear about my work life!' and change the topic.

It's worth having a few travel conversation starters at the ready. Ask if someone's travels are what they expected and what's the most meaningful experience they've had.

Depending how random you can get away with being, you could even throw some wild card topics into the mix. 'What would be your death row dinner? or 'Whose the one person – dead or alive – you'd invite to a dinner party?'. Personally, I'd much rather bond with someone who asked me a funny and random question than something sensible and unimaginative.
3. Doing all the organisation
Again, this depends how much you enjoy organisation. I personally enjoy browsing photos of accommodation and finding the best deal, as well as reading blogs and deciding where to go next. I often end up doing the planning even when I travel with someone!

But I can't lie, there's a limit. Reading bus timetables and inputting my credit card details for the 10th time that day is never fun. Sometimes it would be nice to have a travel companion (or a PA!) to split the work.

If you're not an organised person, you might hate the admin side of solo travel. While it can make you more organised, it can also be monotonous. It can drain your time, as well. No one wants to skip a day at the beach to read hostel reviews and compare flight prices.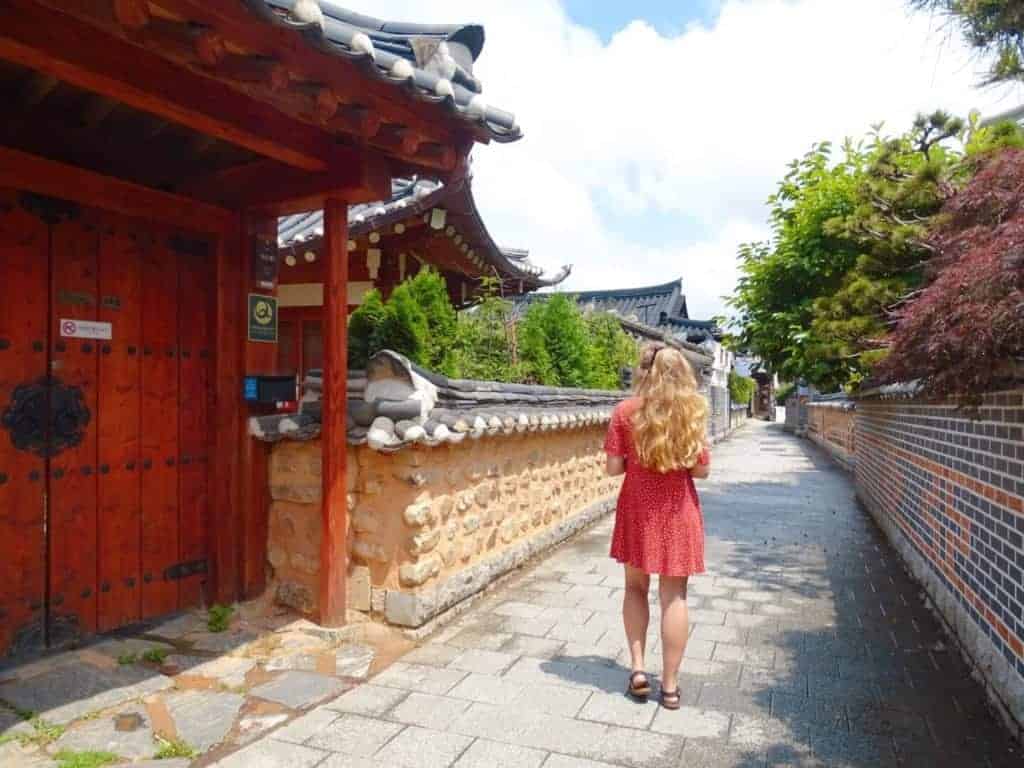 How to deal
Option one: Set aside a twenty-minute slot in the morning and get your 'to do' tasks away with it. Grab your favourite food or drink to make the task more bearable. I'd suggest doing this in the morning then, post 10am, you're not worrying about it anymore.

Option two: Alternatively, do your admin during Netflix time. Often during evenings when I'm not doing anything, I'll have Netflix on but only be half-watching as I get boring but necessary admin done.

For a bigger fix, try a group tour. I took a 2-week tour in the middle of my solo year around Asia, not because I was lonely but just as a chance to switch off and let someone else do the organisation for a while. Browse G Adventures tours.
4. Making decisions
This feels like a solo travel disadvantage from time to time. When you have a companion, you can bounce your decisions off each other which helps in making the right choice. I sometimes struggle to be decisive when travelling solo and need someone to say 'great idea, Rose, let's go for it!'.

Before travelling solo, I'd never even thought about this topic before. In 'real-life' I've presumably worked through my decisions with people without realising that's what I'm doing. While travelling alone means total freedom and flexibility, the natural disadvantage to solo travel is choosing what to do with that.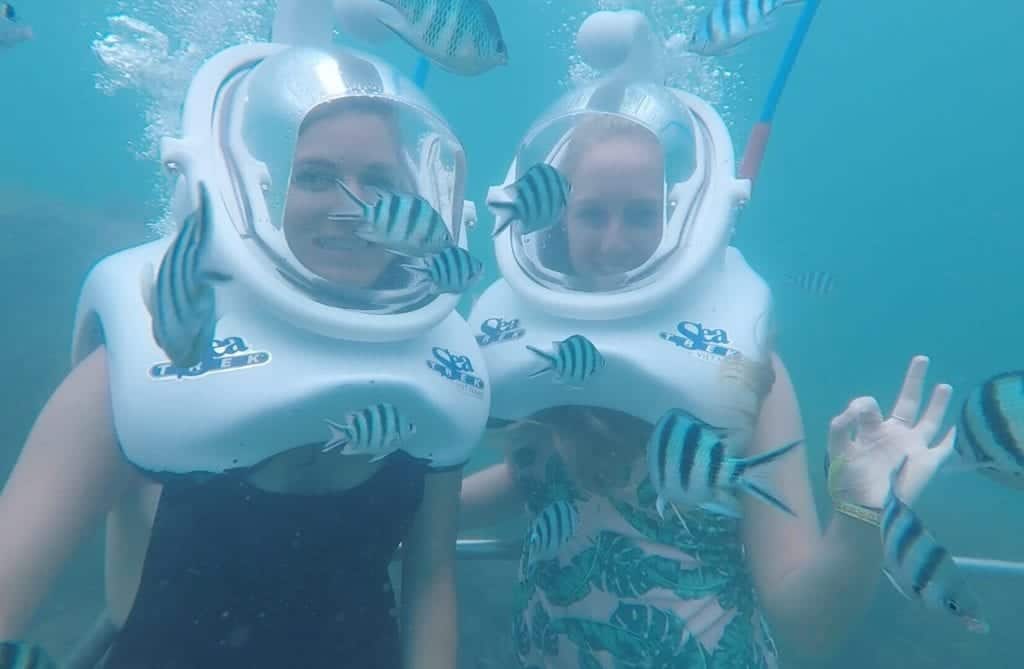 How to deal
Phone a friend or family member and saying 'hey, can I run this decision by you?'. I'd suggest picking the person who is most similar to you in terms of what you like and dislike. Preferably someone who has travelled in a similar style or country. For example, don't choose a nervous, older relative if you think they'll make a decision like 'don't go to Bosnia, it's still a war zone, right?'.
Read next: everything to know about solo female travel safety
5. Having to navigate the bad times
Bad days can occur for many reasons, not just while travelling. But things often seem more overwhelming when you're in a foreign environment outside of your comfort zone, especially if you can't speak the language. It's rare but pretty bad things can happen while travelling solo such as being robbed or getting very sick.

Sometimes having a friend to give you a hug and support you is all you need to get over a bad day. When you're solo, you don't have that. There are no colleagues, friends or family members to make you a cuppa and tell you it's going to be okay.

My experience: Probably my best (and worst) example was in March 2020 when I decided I needed to leave Mexico and get home through a world of rapidly closing borders. I couldn't fly direct and needed to travel through the land of insane healthcare, the US. I was so paranoid my NY-London flight would be cancelled and I'd get stuck in the US. I really needed someone to hold my hand and calm me down but instead, I just had to pep talk myself through it.

It's not the good times you need someone by your side but the bad. Inevitably, there will be some bad times when you travel solo although chances are they'll be minor.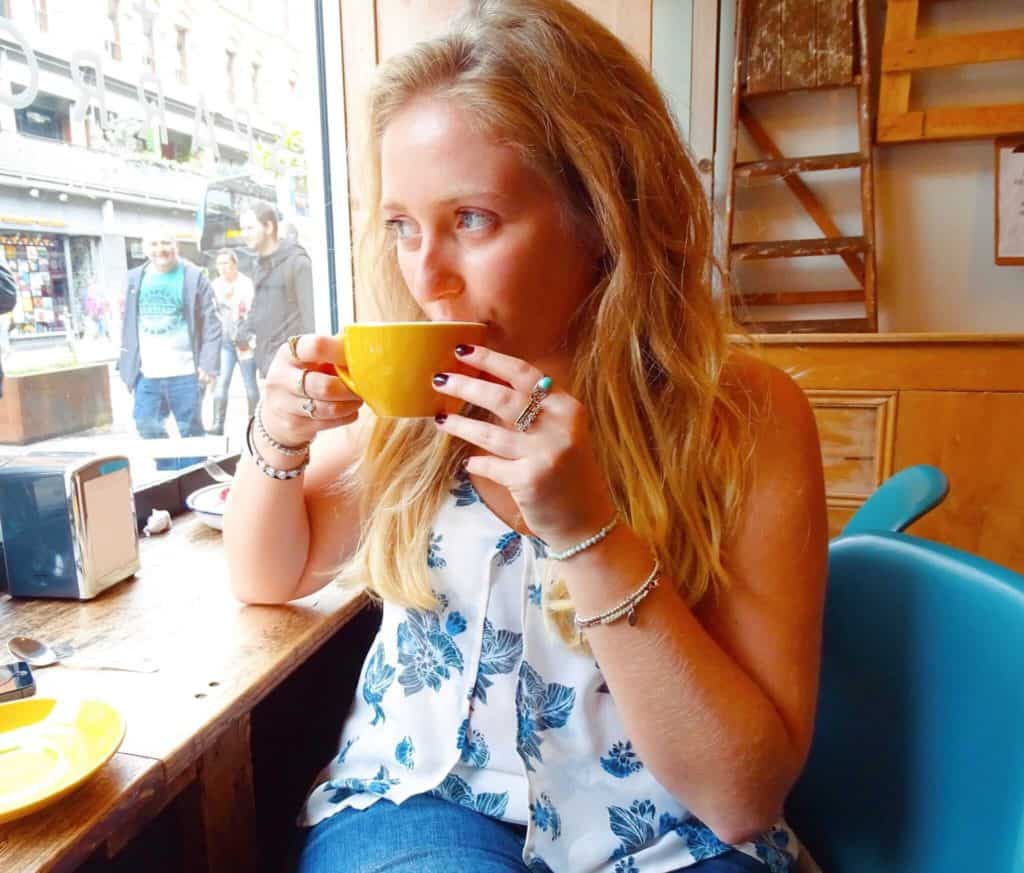 How to deal
Of course, you should phone friends and family but sometimes you need someone actually in the location. Tell the hostel staff if something bad has happened. I'm sure they'll be happy to drive you to a hospital or police station.
Use female traveller Facebook groups like Girls Love Travel to call for help. I've seen messages before saying 'hey girls, I'm in Ubud and I'm having a terrible day, can someone meet for coffee?'. People always reply and tag friends who are there.
And as ever… Google it! Whether that's 'what to eat in India when you're sick' or 'what to do when you're feeling lonely travelling', someone has probably written that article because it happened to them. Reach out to the blogger if you're in a tight sitch and think they might reply.
6. Being sick alone
This may as well be a subsection of 'the bad times' as pooping yourself in a hospital bed is the very definition of 'bad times' surely! You can try to prevent getting sick travelling solo but sometimes it just happens.

This point is also a practical one. When you're sick travelling solo, it's not only upsetting but difficult to access the medicine and foods you need, as well as attend doctors appointments.

My experience: I learnt in India that food poisoning isn't always over within 48 hours. If whatever you've eaten causes a bacteria infection in your stomach, it can last months. It took 2.5 months to feel totally better but the worst was the first month. I took several courses of antibiotics but the infection kept returning and eventually, I ended up in hospital on a drip.

Luckily, the family who ran my hostel were so kind, driving me back and forth to the hospital and bringing plain foods to my bed. Had I been alone in a boring hotel with no new friends to help me out, I don't know how I'd have coped.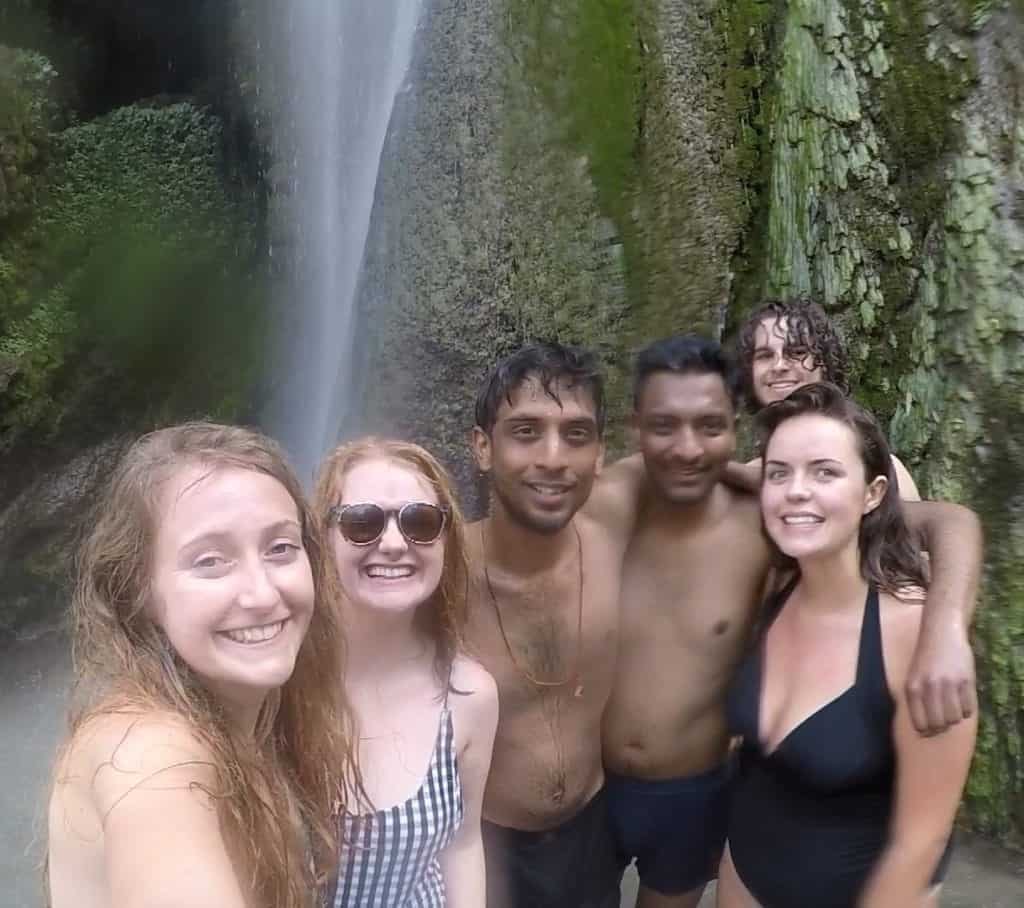 How to deal
Same as before, reach out to the hostel/hotel staff or Airbnb owner: they know the area. They also know their cuisine and may be able to advise you on which nearby restaurants are clean and hygienic.
7. Not being in your own photos
Okay, this isn't a problem for me anymore because I travel with the following:

A Manfrotto tripod for my digital camera.

A Joby GorillaPod which is a small flexible camera stand that can be attached to almost any surface.

A GoPro HERO7 Black for action videos and wide-angle selfies.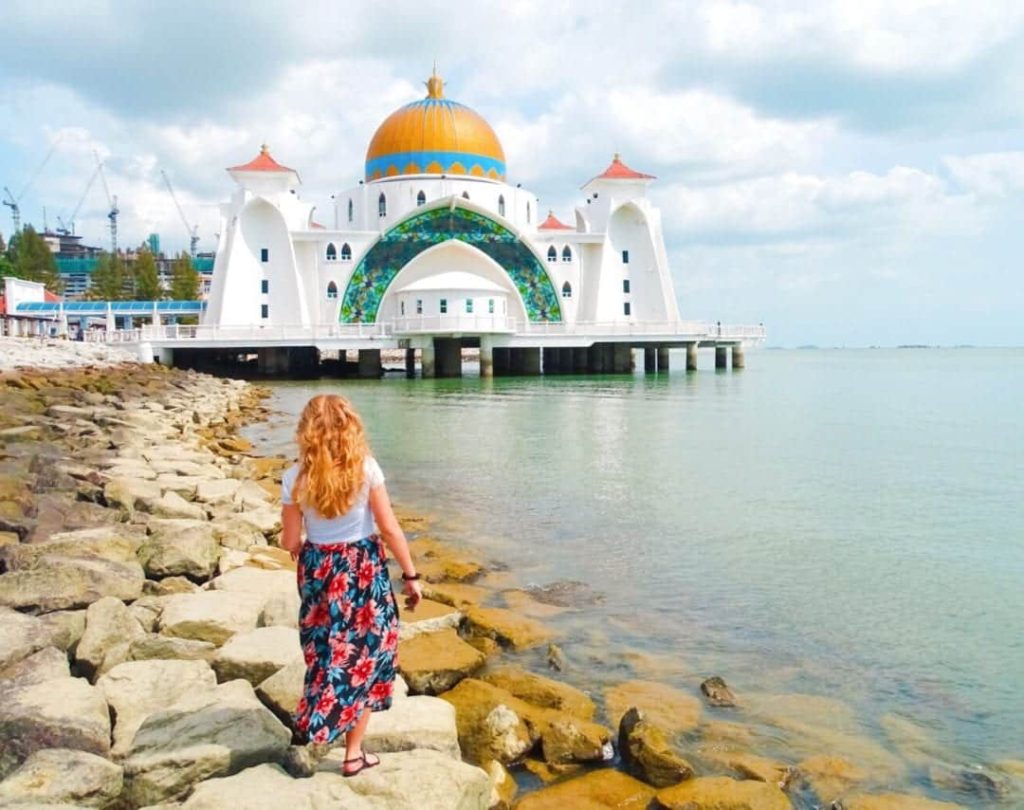 However back in the day, I felt frustrated when other travellers got their partner or friend to take photoshoots of them when I felt awkward getting a stranger to take a quick snap of me.
How to deal
I'd recommend investing in some of the equipment above. You'll value the photos for a lot longer than you're paying off the items.

Another cheap and cheerful tip is to take day tours and get the guides to take your photo. I find guides are usually much happier to help you than other travellers, maybe because it's a standard part of their job. With that considered, they're usually pretty good at it!
Read next: A complete guide to solo travel photography
8. Not getting to share food and try everything
I routinely want to try everything at a food market and sample multiple things on a menu. My ideal dining partner is someone who eats everything and is willing to share (but lets me finish whatever's my favourite, obvs). When I'm travelling solo, it's harder to try different things without getting full and spending my week's budget.

If there's one bad thing about solo travel that I'm NOT going to let get the better of me, it's this. I'll be dammed if I return to the land of pie and mash having not eaten everything I want around the world!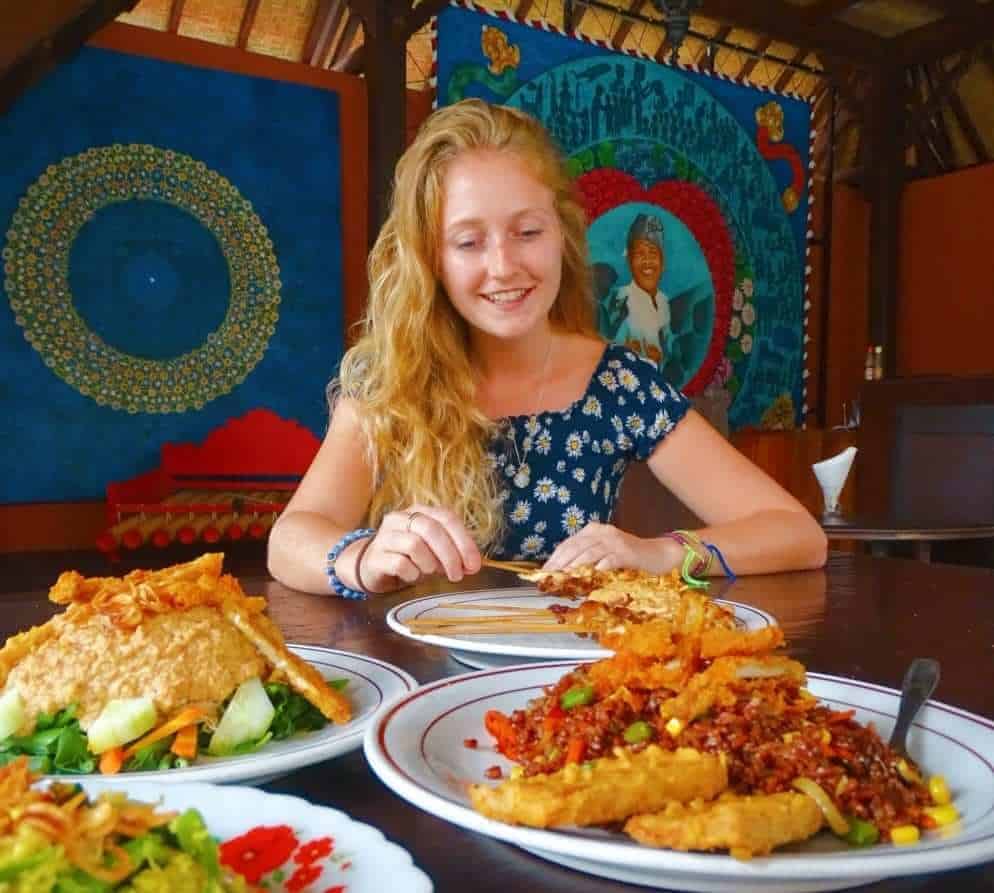 How to deal
Two words – food tours! I've taken food tours in so many countries by this point. Not only are local guides knowledgeable about their cuisine, but you get to try little bits of everything.

One of my favourite tour companies is A Chef's Tour who run foodie tours in Thailand (Bangkok and Chiang Mai), Vietnam, India, Myanmar and Hong Kong.

Eating Europe is a great option for food tours around Europe.

For dining experiences like supper clubs and cooking classes in local homes, check out EatWith (all over the world).

If there aren't any food tours in the place you're visiting, put a little effort into organising your own. Round up some travellers in the hostel and look up nearby night markets. Everyone buys a dish at a different stand and you all share.
Not ready for solo travel?
Thanks for reading!
More solo travel guides:
For more travel content, follow me on Instagram, Facebook, Twitter and YouTube.
See you next time,
Rose
Ps. Liked this? Pin it for later!