This post may contain affiliate links to things like tours, hotels, Amazon associates and products. These help me earn a small commission at no additional charge to you.
This week I had possibly the most festive time of my life at the Blenheim Palace Lights Trail.

Blenheim Palace is a stately home beside the village of Woodstock. It's 10 miles from Oxford and on the edge of the Cotswolds. It's a must-visit location around the year but it's particuarly magaical during the winter.
The Christmas at Blenheim Palace Lights Trail
Every year 'Christmas at Blenheim' hosts a festive lights trail around the grounds and lake.

I don't just mean a few fairy lights in the trees. I'm talking multi-coloured waterfalls, fire shows, and thousands of bulbs illuminating in time to music. In this guide, I'll share my photos and essential info and tips to help you plan your visit.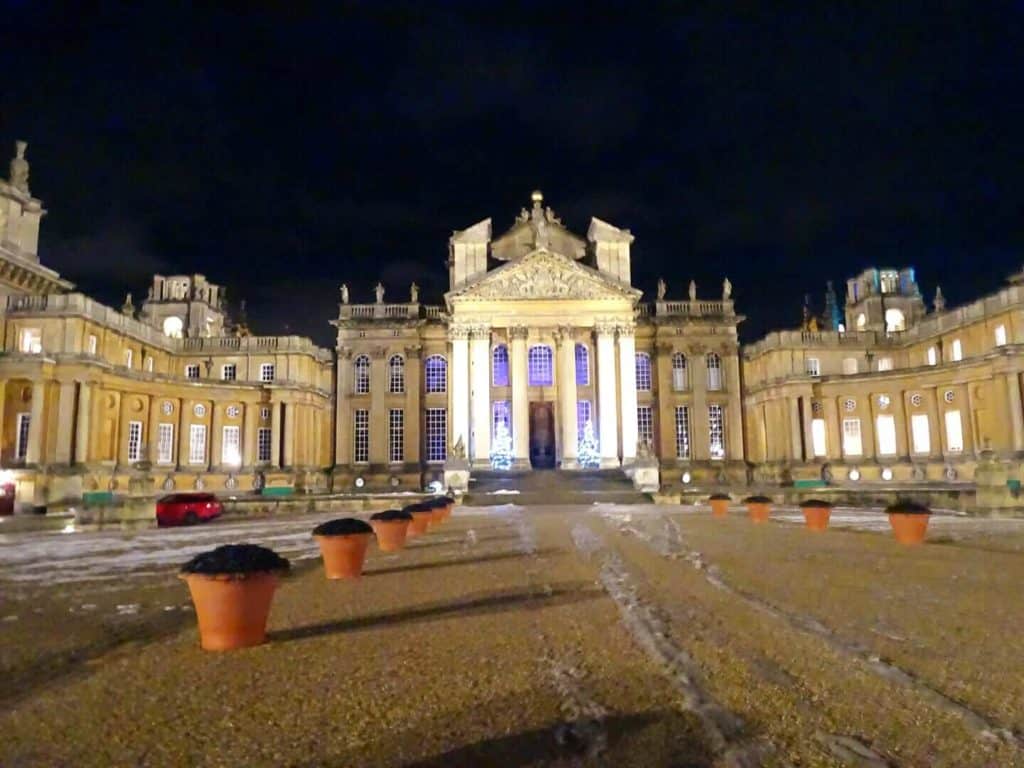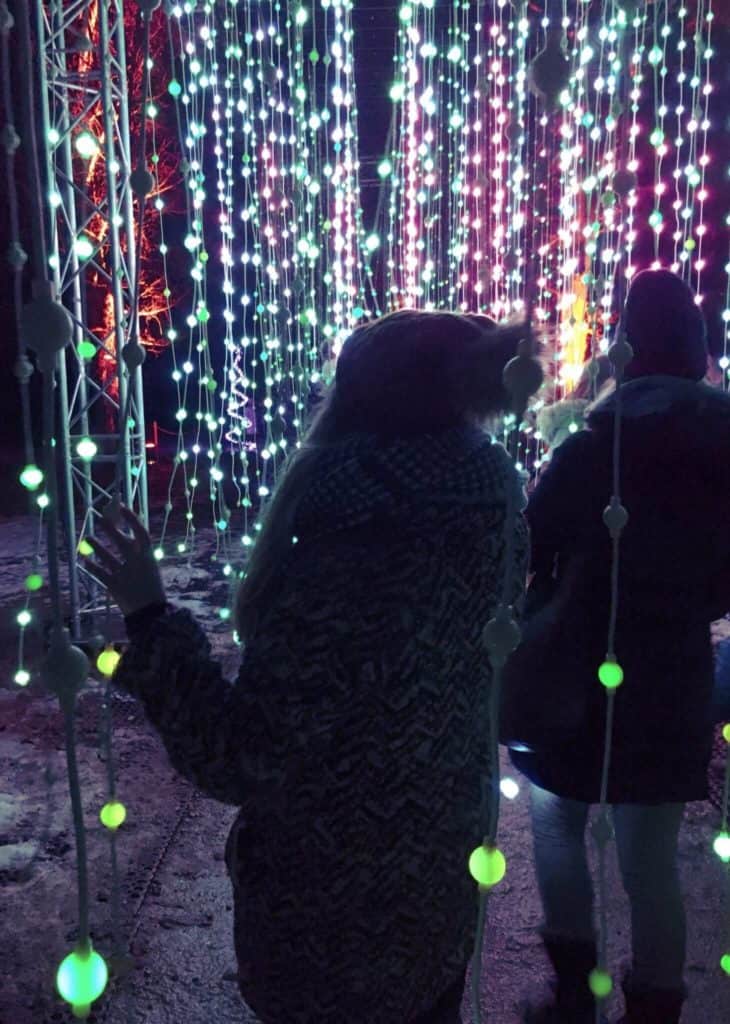 Useful info for your Christmas at Blenheim visit
Christmas at Blenheim Palace tickets: Tickets for the Lights Trail cost £18pp for adults and £12.50 for children (under 16s). For families for four, you can visit for £14.50pp.

Alice in the Palace: To explore inside the Blenheim Palace, which has been done up with topsy-turvy details, you can purchase this option separately or as a combined ticket with your Christmas at Blenheim Lights Trail ticket. This costs £27 for adults or £16 for children. Combined tickets for both events are £42.50 for adults or £27.50 for children.

Dates: The event runs from the 1st of December to the 6th of January.

Time slots: When you book your tickets on the Blenheim website, you'll select a time slot. It's best to book 1-2 days in advance to ensure you get the slot you want.
Read next: how to visit the ground of Blenheim Palace for free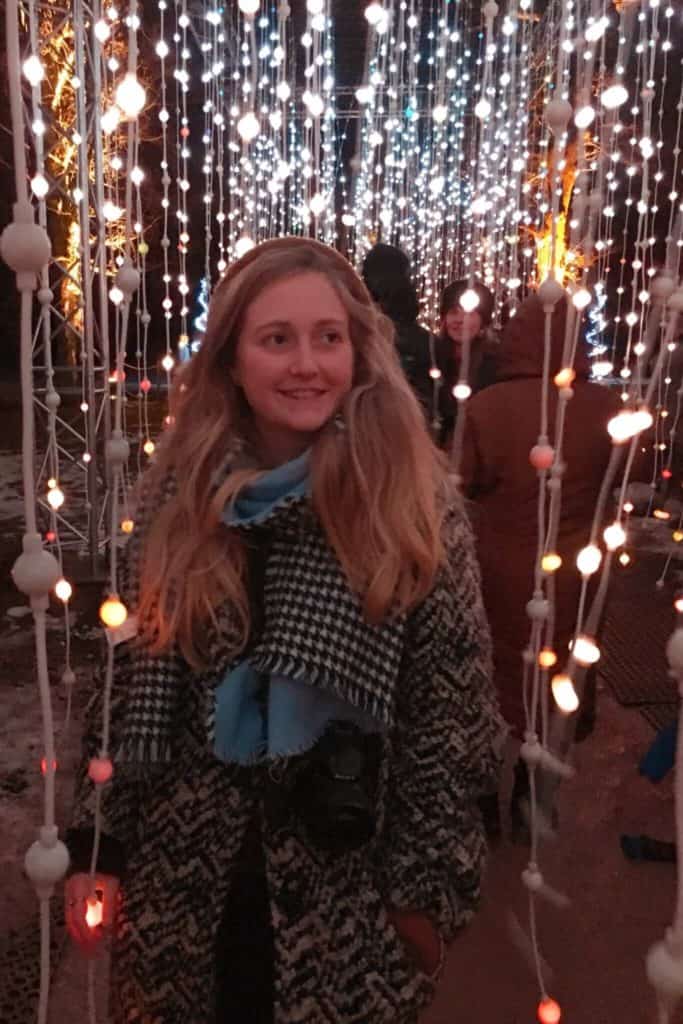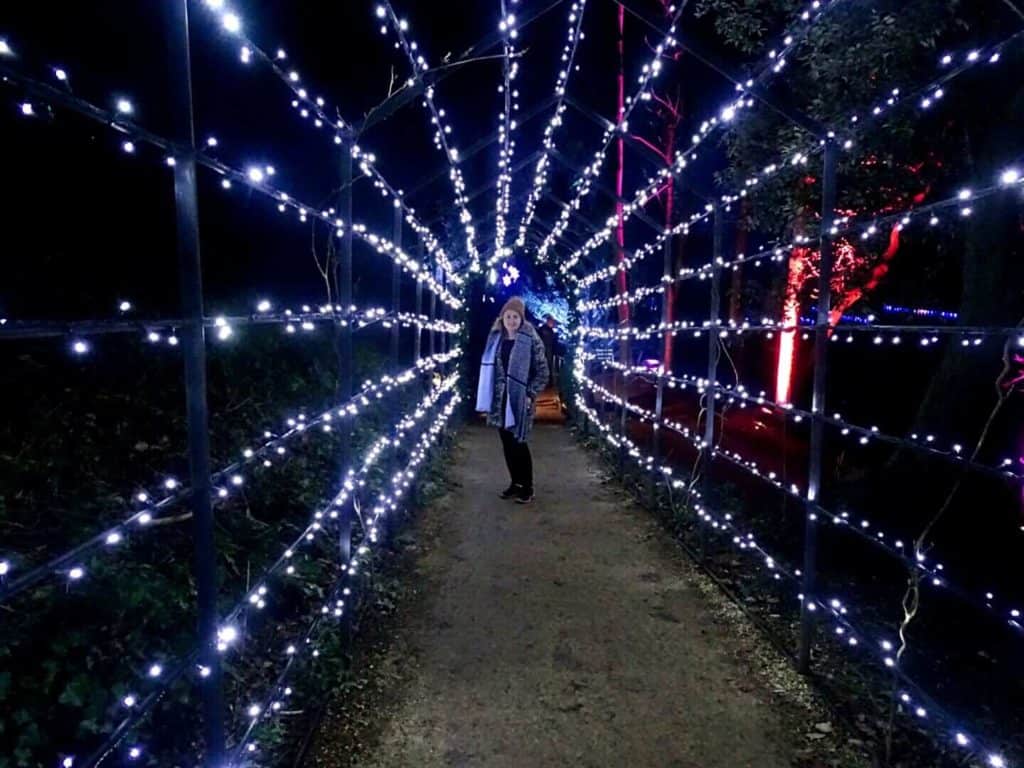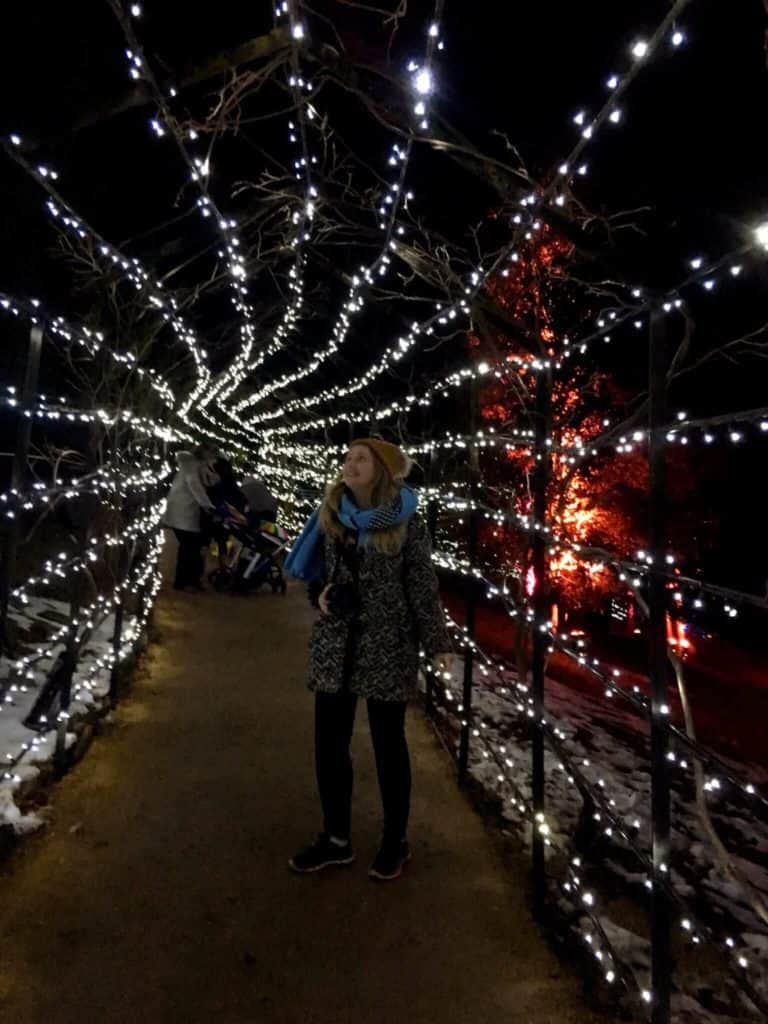 This illuminated walkway was my favourite part of the Christmas at Blenheim Lights Trail.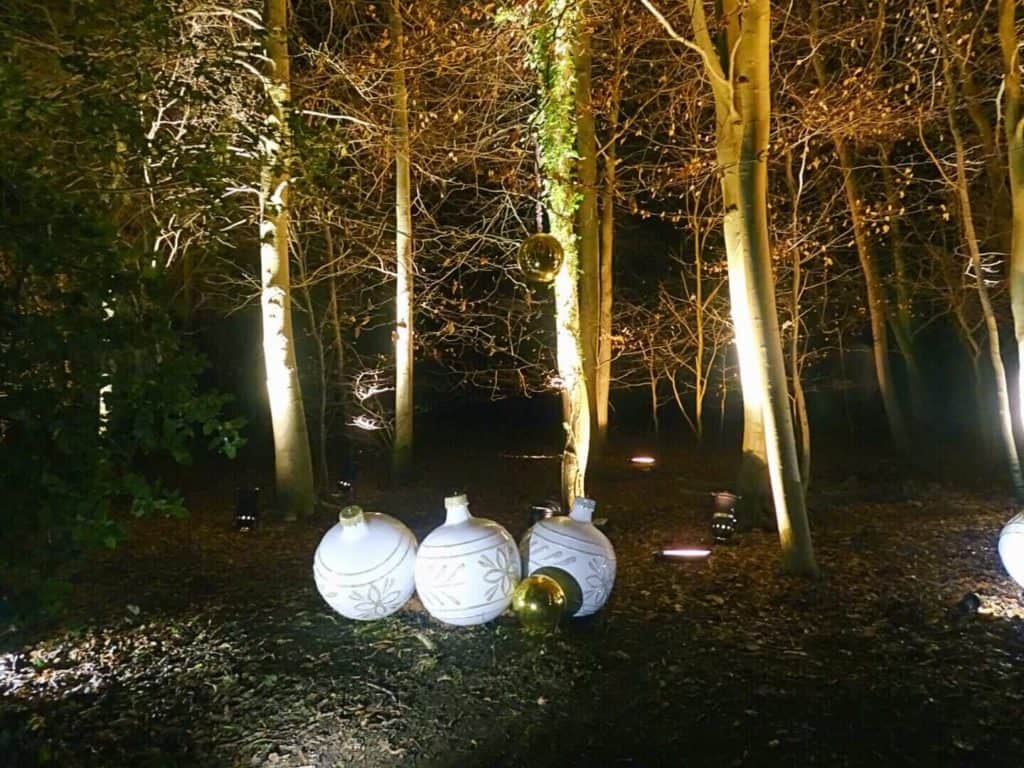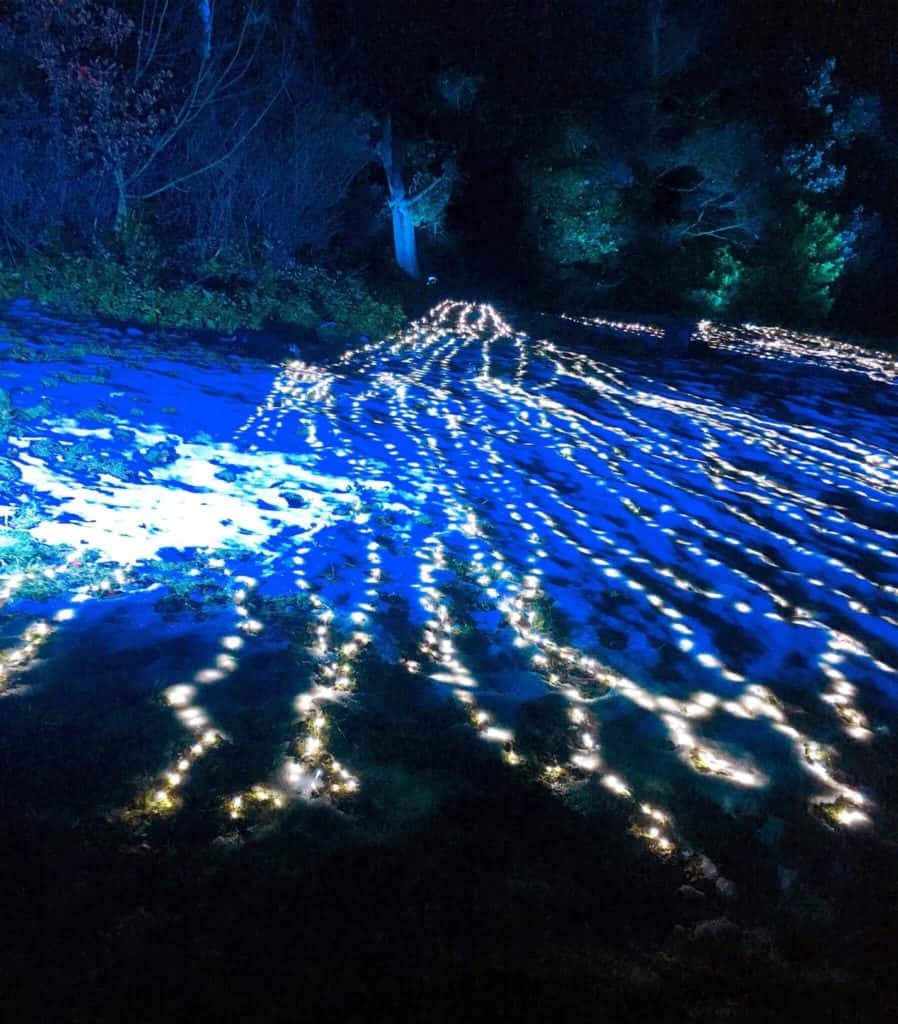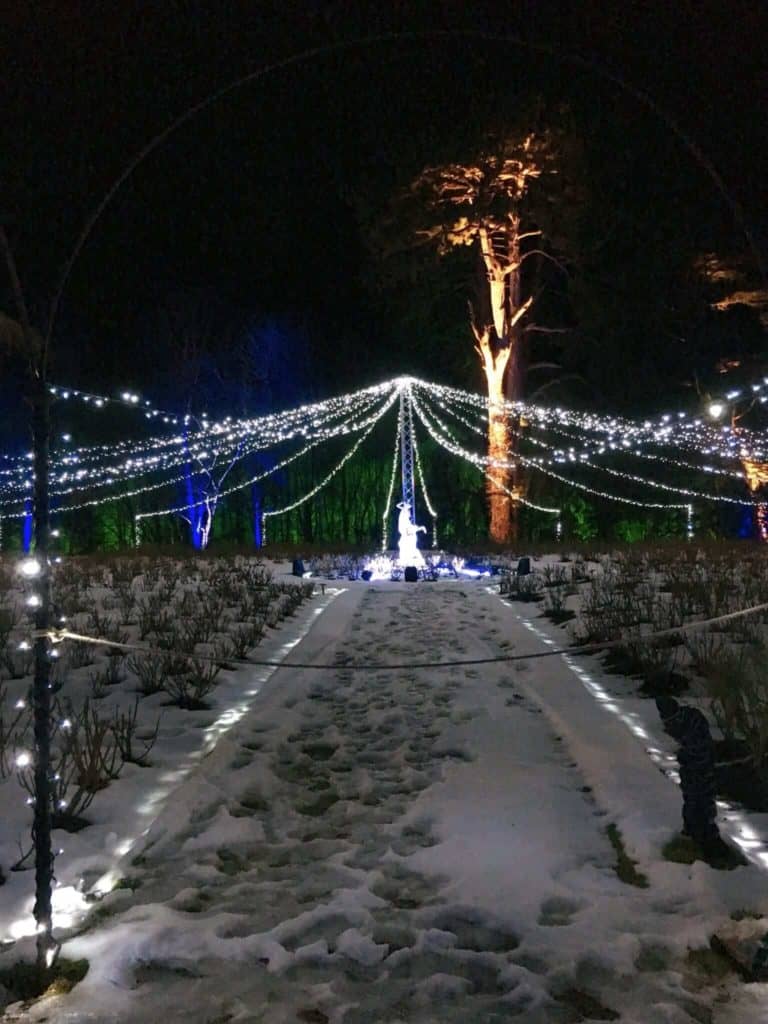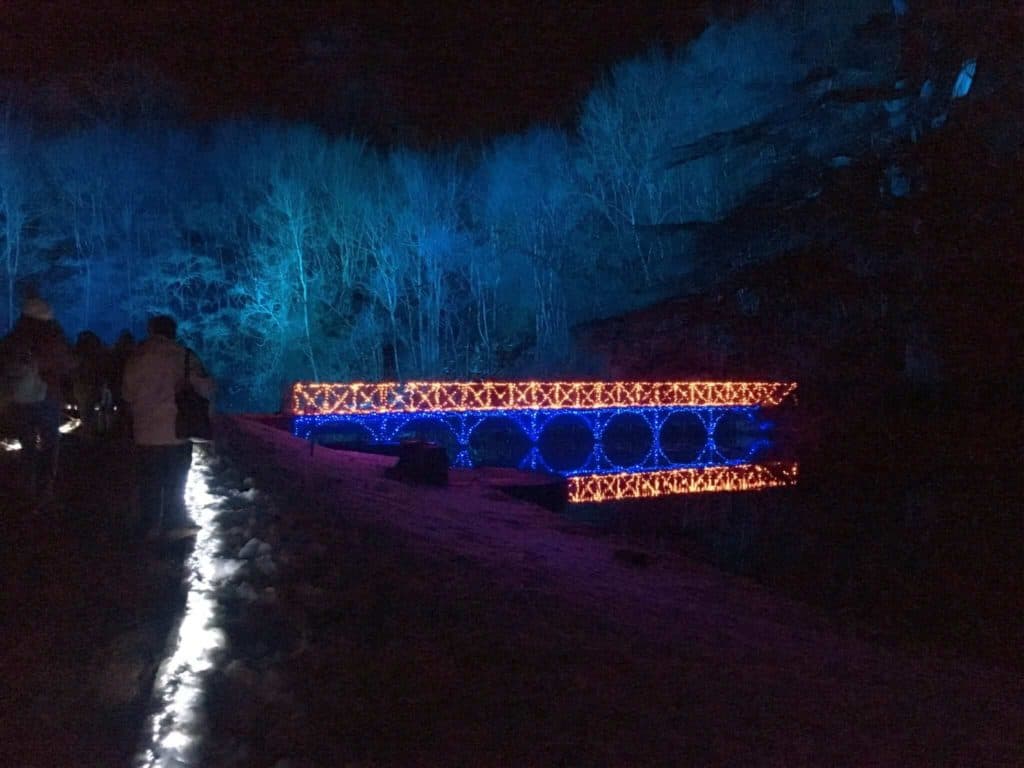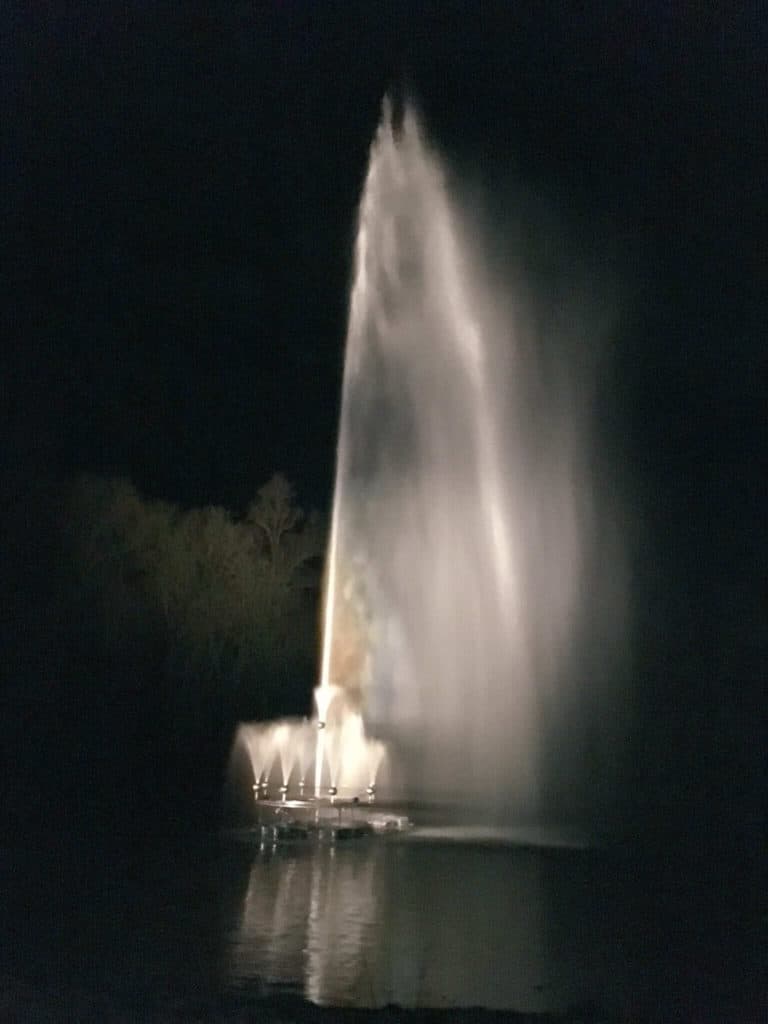 Getting to Christmas at Blenheim Palace
By car: If you're driving to the event, make sure to buy a parking pass when you book your tickets online. This costs £10.

By public transport: It's possible to attend the Christmas at Blenheim Lights Trail by public transport. Simply catch the S3 bus from Oxford's Gloucester Green Coach Station. The journey takes 25 minutes (longer at rush hour) and drops off outside Blenheim Palace.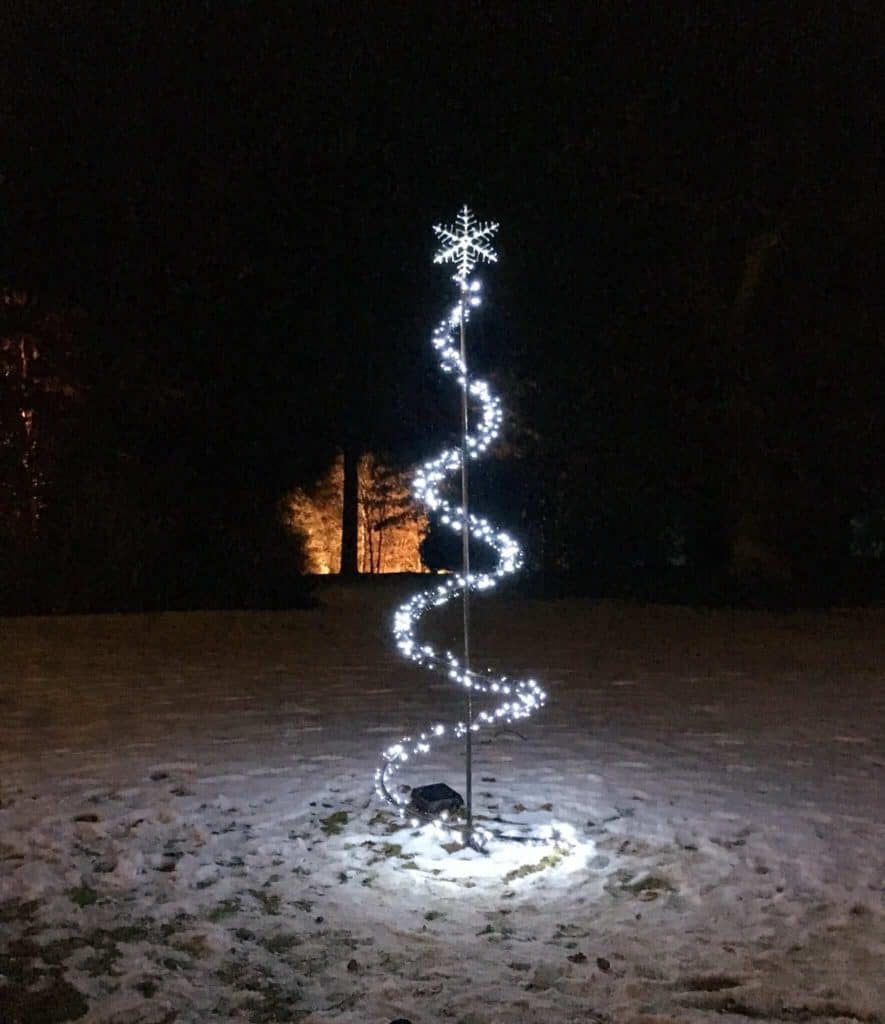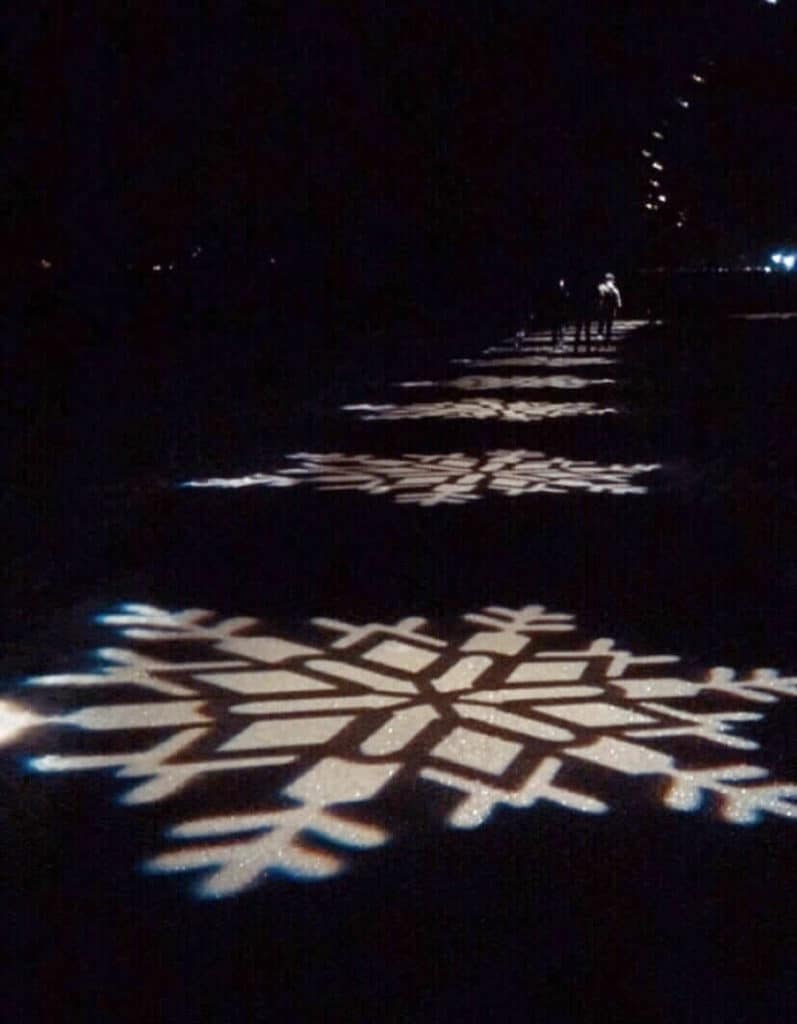 Christmas at Blenheim Market
Every year, there's a Christmas market near the Lights Trail entrance complete with mulled wine, hot chocolate and bratwurst. Halfway around the trail, there are also (pricey) toasted marshmallows for purchase. Might as well push the boat out – it's Christmas!

The trail finishes with a projection Christmas show on screens with Bleinheim Palace lit up behind.
Where to eat and drink before / after Christmas at Blenheim Lights
Head into Woodstock. This typical Cotswold village boasts golden stone cottages and independent shops, cafes and pubs. Visualise the film 'The Holiday' and you're pretty much there.

The Woodstock Arms is the vision of festivity and about as cosy as it gets. My mum and I sipped mulled wine in front of an open fire with a Christmas tree, candles and holly wreaths around us.

Even though I'm neither I was impressed with the veggie and vegan options at the Woodstock pubs. I always expect traditional British menus to be meat heavy but I ate vegan (not on purpose) with a warm butternut squash, walnut, pomegranate, pear and barley salad.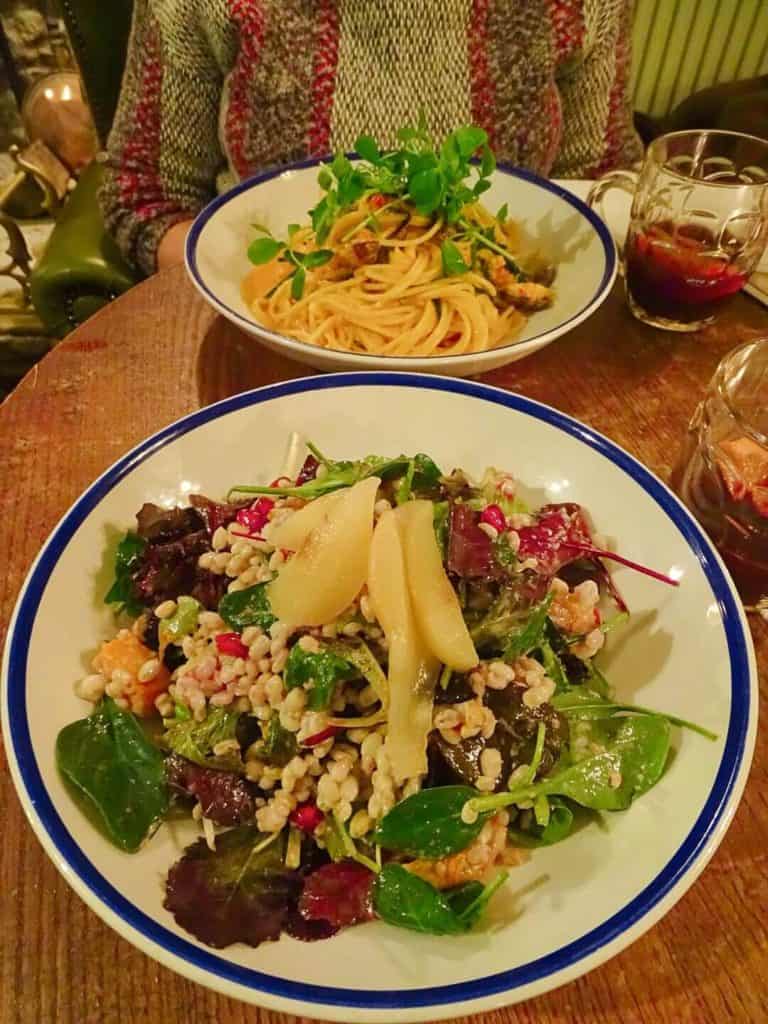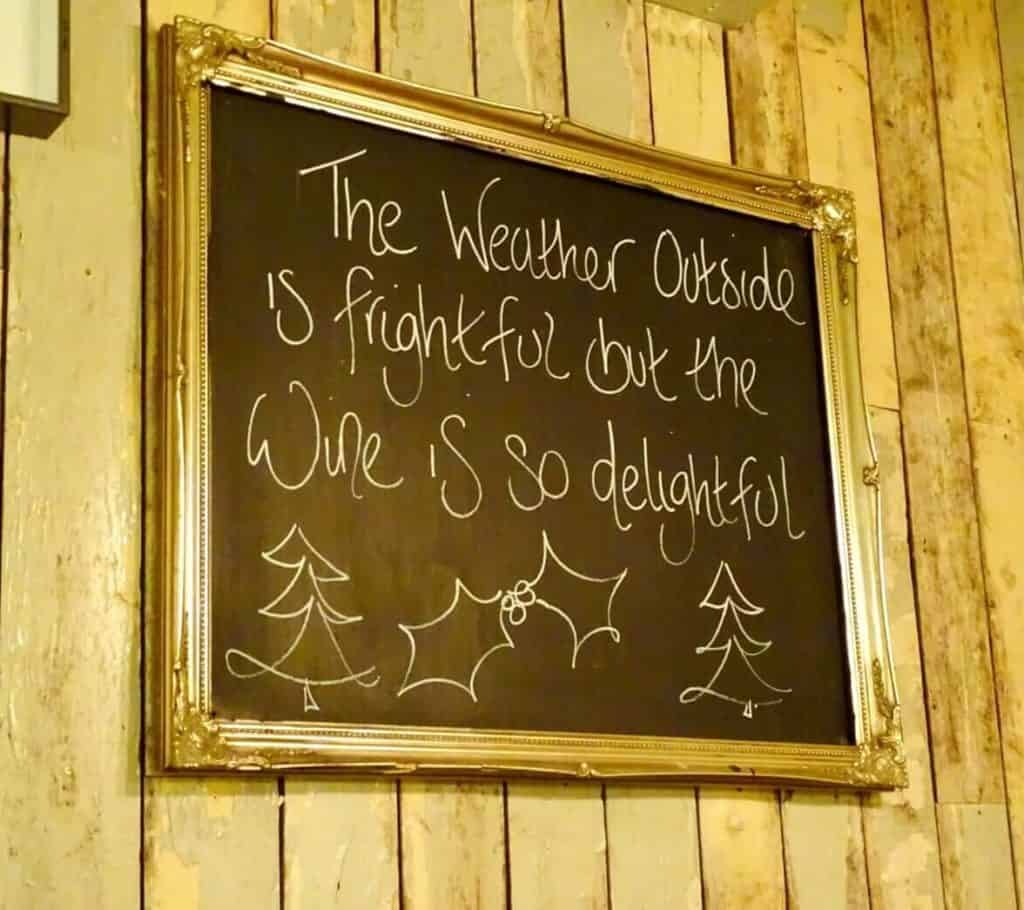 Have you been to or heard of the Blenheim Palace Christmas Lights Trail? Enjoy; it's indeed the most magical time of year at Blenheim Palace.
Thanks for reading!
If you liked it, please share it 🙂
If you're looking for England inspo, check out some of my other posts:
See you next time for more adventures,
Rose