This post may contain affiliate links to things like tours, hotels, Amazon associates and products. These help me earn a small commission at no additional charge to you.
This blog is what it says on the tin!

London, England is one of my favourite places for colourful houses. West and North London are particularly fabulous so here are my top spots.
Colourful houses of London
Of course you'll find them all over the city but here are a few of my favourite areas for rainbow homes…
1. Chalcot Square & Chalcot Street
Close to Chalk Farm underground station, you'll find the wealthy Primrose Hill district. Within it are these streets which are absolute Instagram goals, especially Chalcot Square which is set around a leafy park and Chalcot Street which connects to it.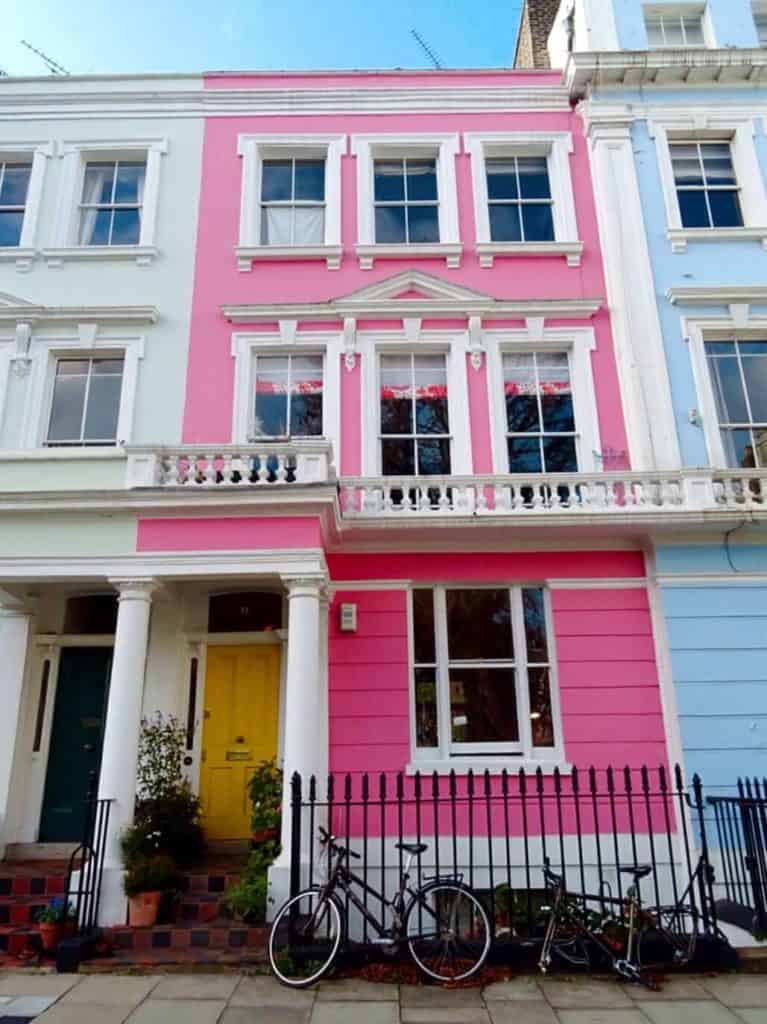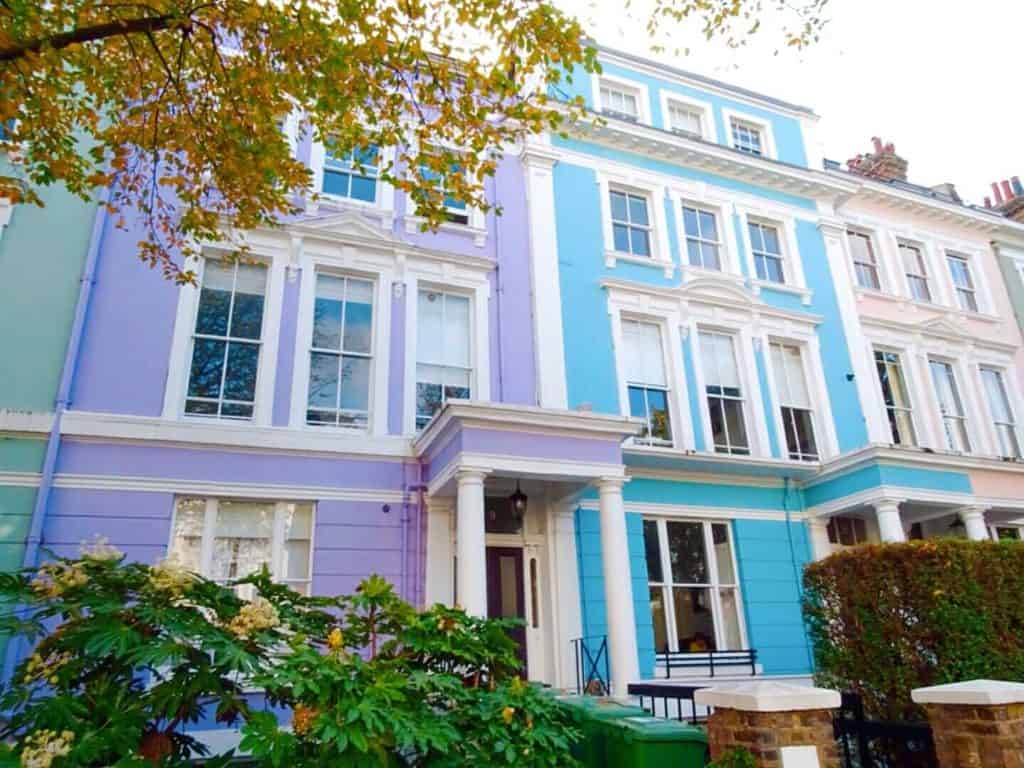 2. Hillgate Place & Farm Place, Notting Hill
Just a five-minute walk from Notting Hill underground station, you'll find Rainbow Row Nottinghill. These are many colourful streets in this area but I like Hillgate Place and Farm Place, home to countless Notting Hill coloured houses.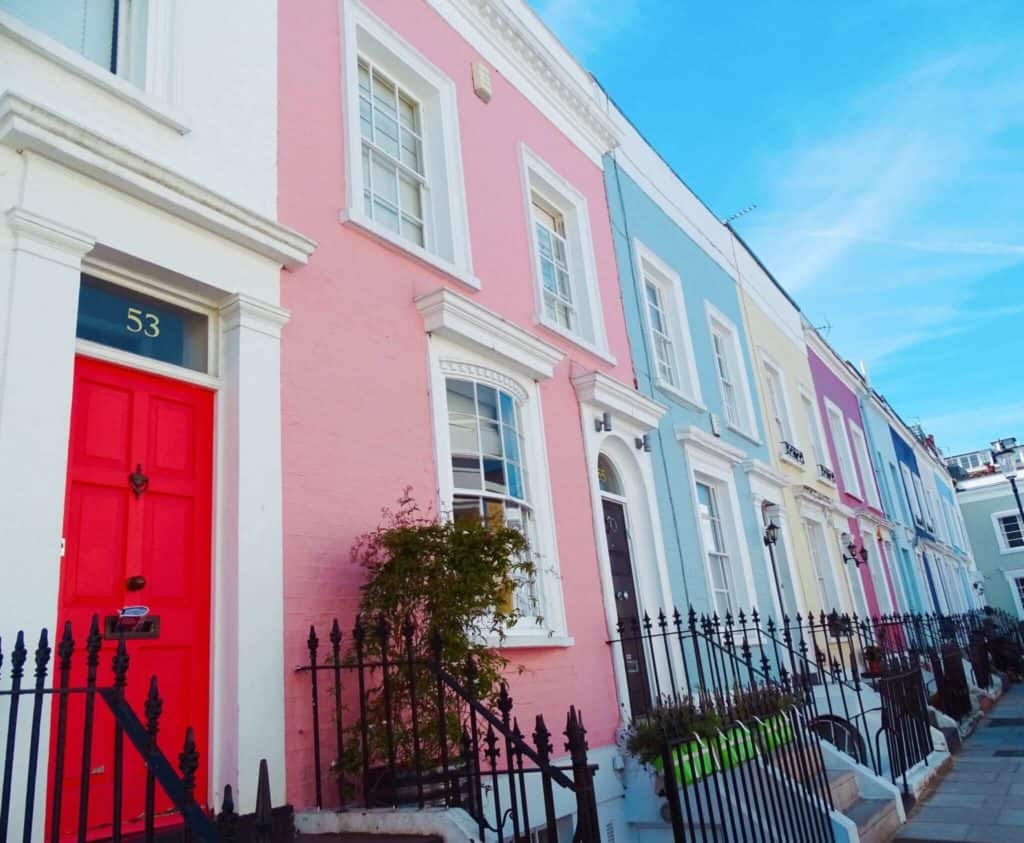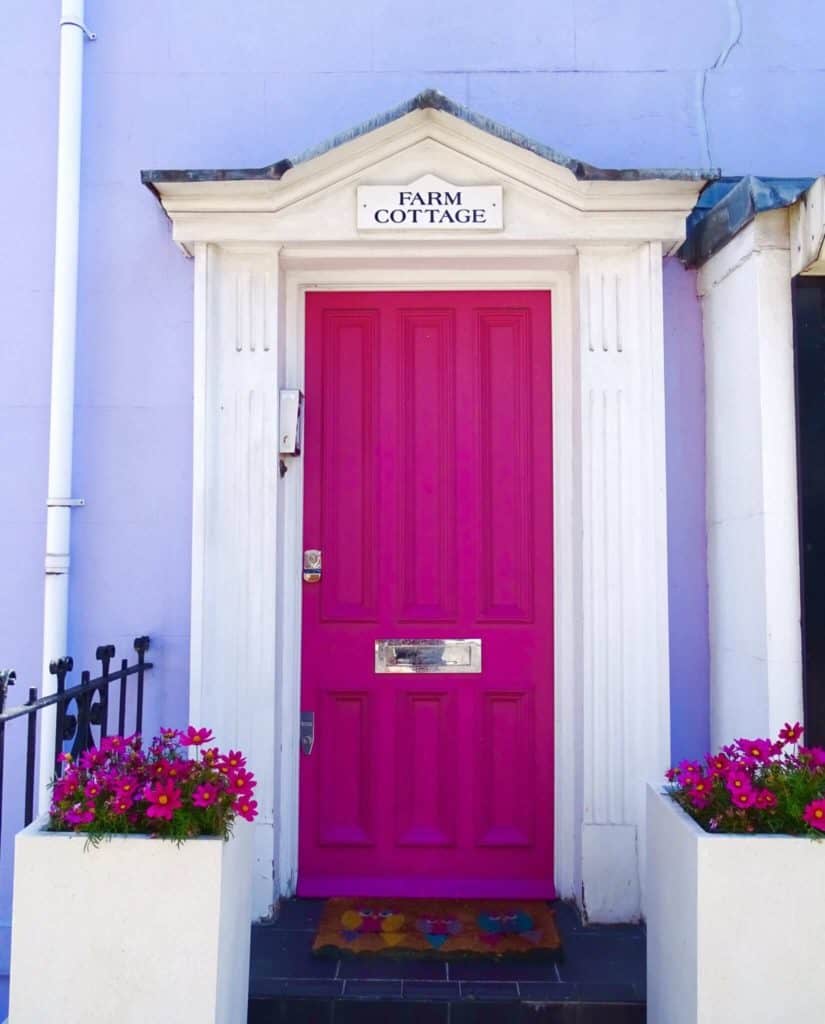 3. Kelly Street, Kentish Town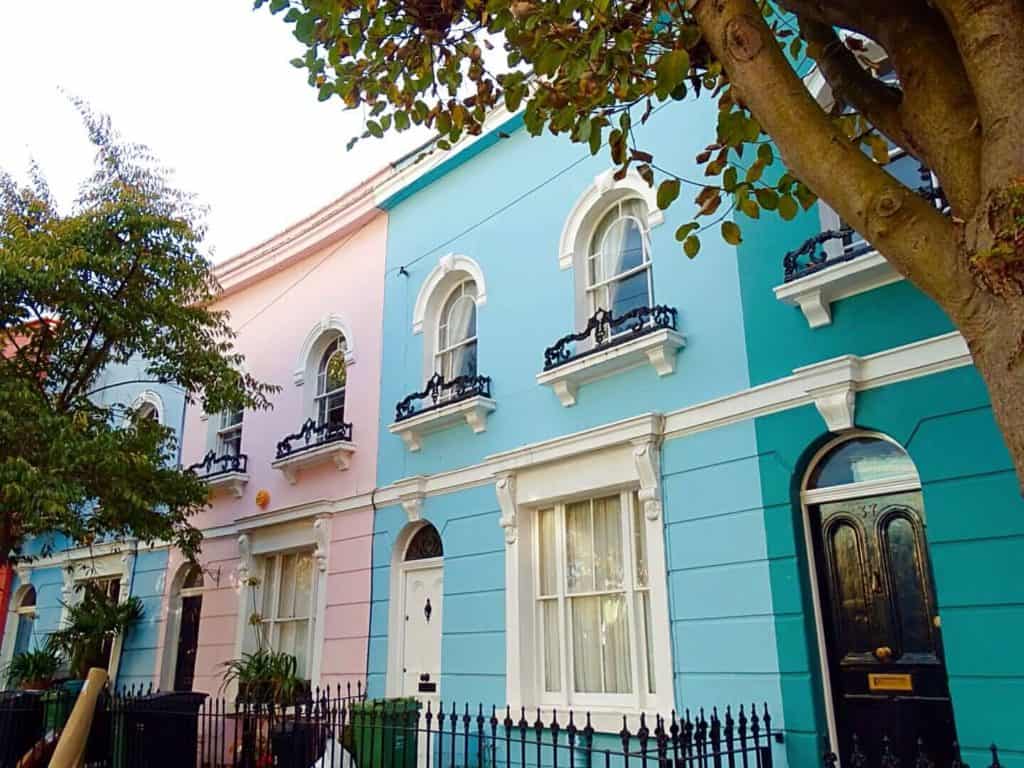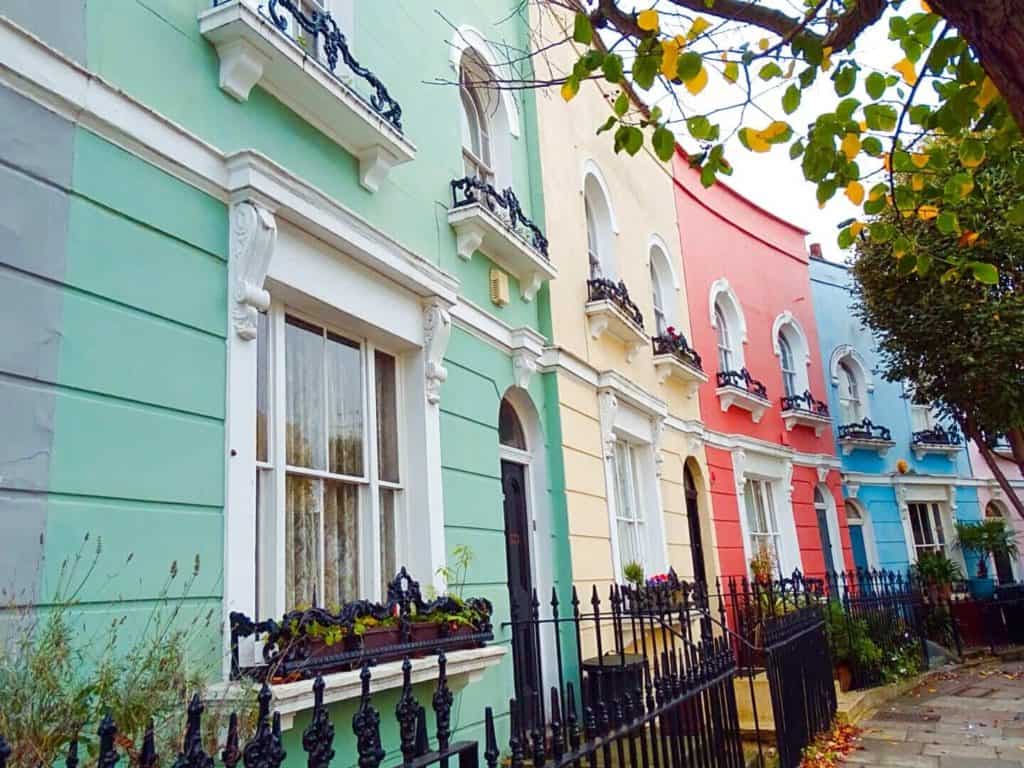 4. Portobello Road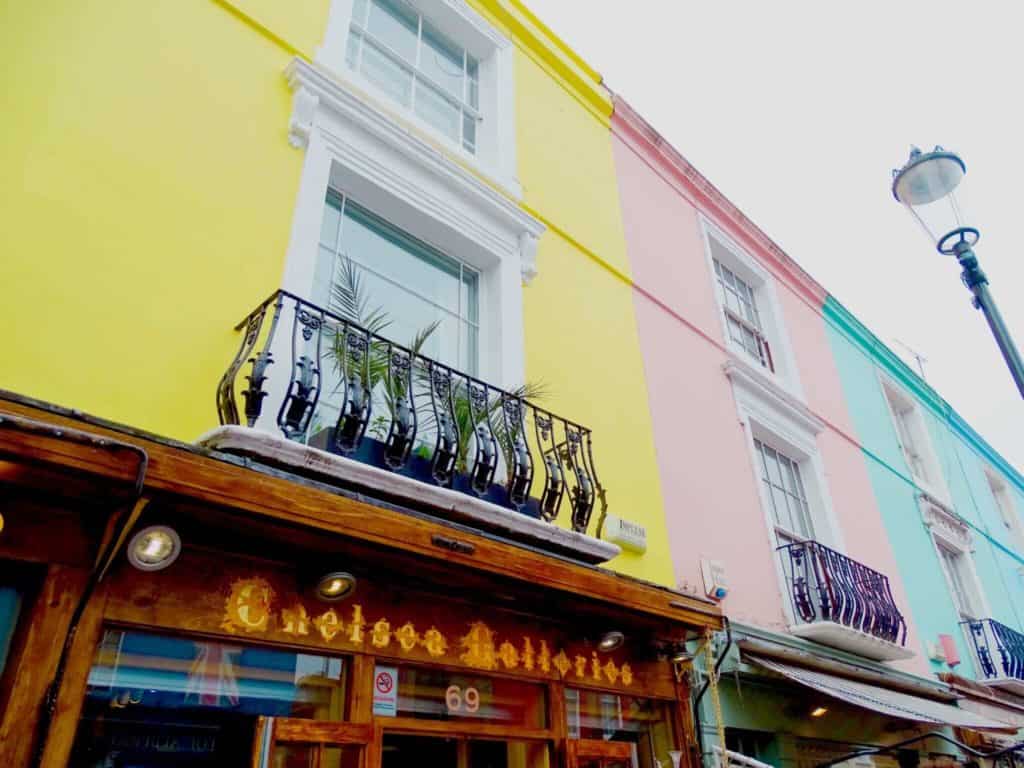 Famous for its antique market and being featured in the Notting Hill movie, this colourful street in London is gorgeous.

On market days you'll have to shoot high with your shots to avoid getting the hundreds of visitors in your photo – this area is VERY popular.
5. Bonny Street, Camden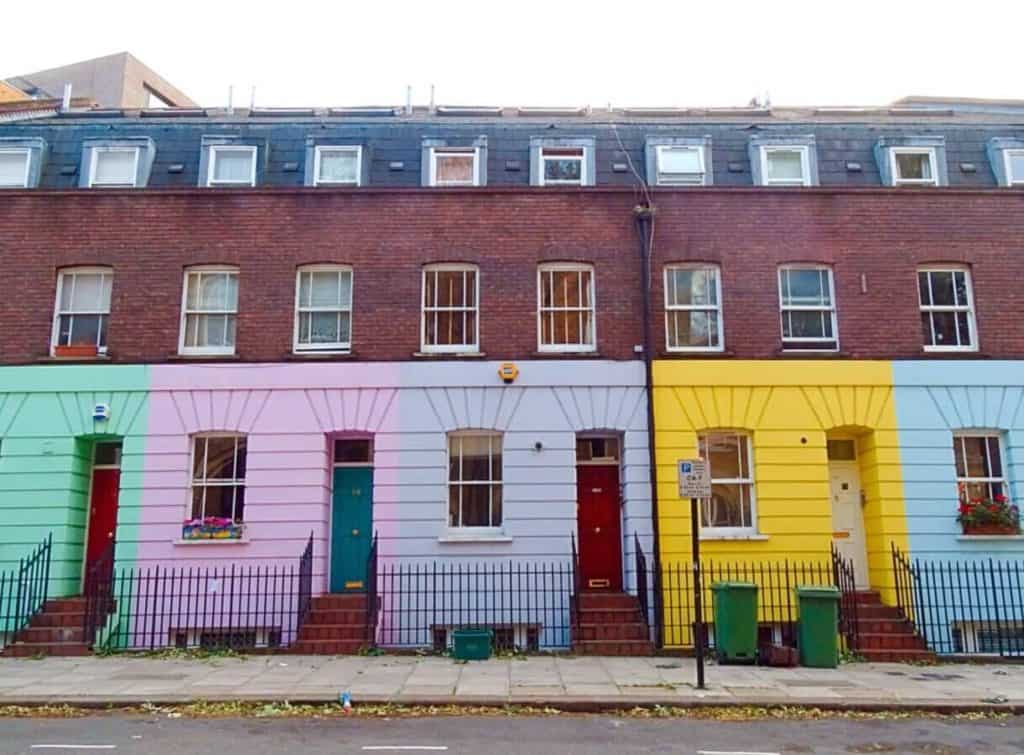 The whole of Camden is bursting with colour and life but take a five-minute walk to Bonny Street and you'll lose the tourists and get a clear shot of these pretty homes.

You'll find this colourful London street beside Camden Road overground station (not to be confused with Camden Town underground station which is the main high street with all the action. Though if you do confuse the two, at least they're not far apart).
Are there are other colourful streets in London I've missed? Let me know in the comments!
Looking for other iconic streets in London? Check out these famous streets in London!
Thanks for reading!
If you liked it, please share it 🙂
Check out my other London posts:
See you next time for more adventures,
Rose
Ps. Like my guide to London's most colourful streets? Pin it for later!