This post may contain affiliate links to things like tours, hotels, Amazon associates and products. These help me earn a small commission at no additional charge to you.
During a recent walking tour I took around Bo Kaap – the Malay area of Cape Town – our guide told us about a local Bo Kaaap cooking course we could take in the area.
He didn't need to tell me twice! Eating is one of my favourite activities in any city, but particularly in a city like Cape Town where the various ethnic and cultural groups have created a whole new cuisine. I loved the cooking classes I've took around Asia last year so I couldn't wait to add another set of dishes to my repertoire.
Read next: my guide to visiting Bo Kaap
So, along with a couple of girls from my hostel, I headed out for a dinner course at Cooking With Love, a Bo Kaap cooking class led by the lovely Faldella. Like many of the Bo Kaap residents, her family had originally been of Indian heritage and moved to the country as slaves. Nowadays, the once-undesirable area is cool, colourful and bubbling with Indian and Malay foods.

Faldella told us that samosas, roti and Cape Malay chicken curry were on the menu for the evening – I couldn't wait.
Our first task was making roti which, for those who don't know, is similar to chapati or a thin naan. After making dough with flour and water, we spread it with butter, rolled it up long and thin, then spiralled it into a twist.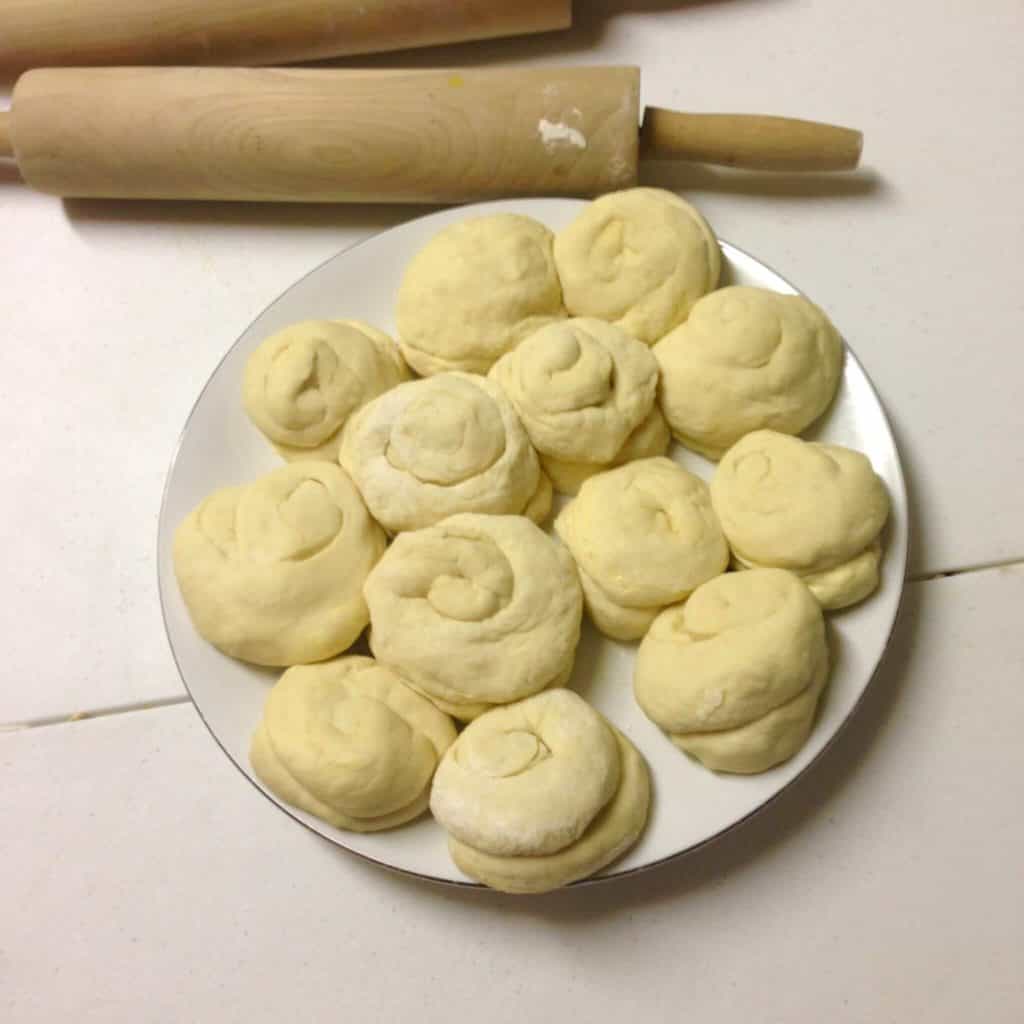 We then rolled these flat again into a pancake shape so that the butter was all nicely infused in the dough, then fried them in a pan. Ta, da – roti is born!

For the samosas, we rolled out very thin choux-type pastry. We then filled this with a chicken, sweetcorn and spices mix. Apparently, this wasn't my forte as mine all seemed to have a hole in the bottom which the ingredients fell out of. I'm not sure we'll have a chef out of me yet…

In photos, here are the three steps of preparing a samosa:
Basically, create cone, fill cone and close cone. We sealed the parcel with sticky flour and water before deep frying the samosas to make them nice and crispy.

One lesson I learnt was that Cape Malay food is all about the spices! Faldella told us that how many health benefits are associated with spices such as turmeric – many professionals believe it can even reduce the risks of cancer.
For the main event, the Cape Malay chicken curry, we fried onions and peppers and left them to simmer with a flavoursome stock packed with herbs and spices.
Finally, we were finished – just in time as I was starving! We laid out our enormous spread… Faldella had even whipped up some spicy bhaji-like bites to accompany our samosas, roti and chicken.
We had a final treat for dessert – koeksisters! I love these sugary treats, of which there are two kinds. The Dutch variety that lots of South African locals eat with are made with cold syrup and have a crunch to them, and the Malay version which we were tucking into. I personally prefer these – they're made with warm syrup which soaks into fresh, doughy balls. Then, they're topped with coconut. So delicious. If you're visiting South Africa, be sure to check them out.

Top tip – if you don't have time for a cooking course, head to Rose Corner Cafe (click here for the exact location) to try them.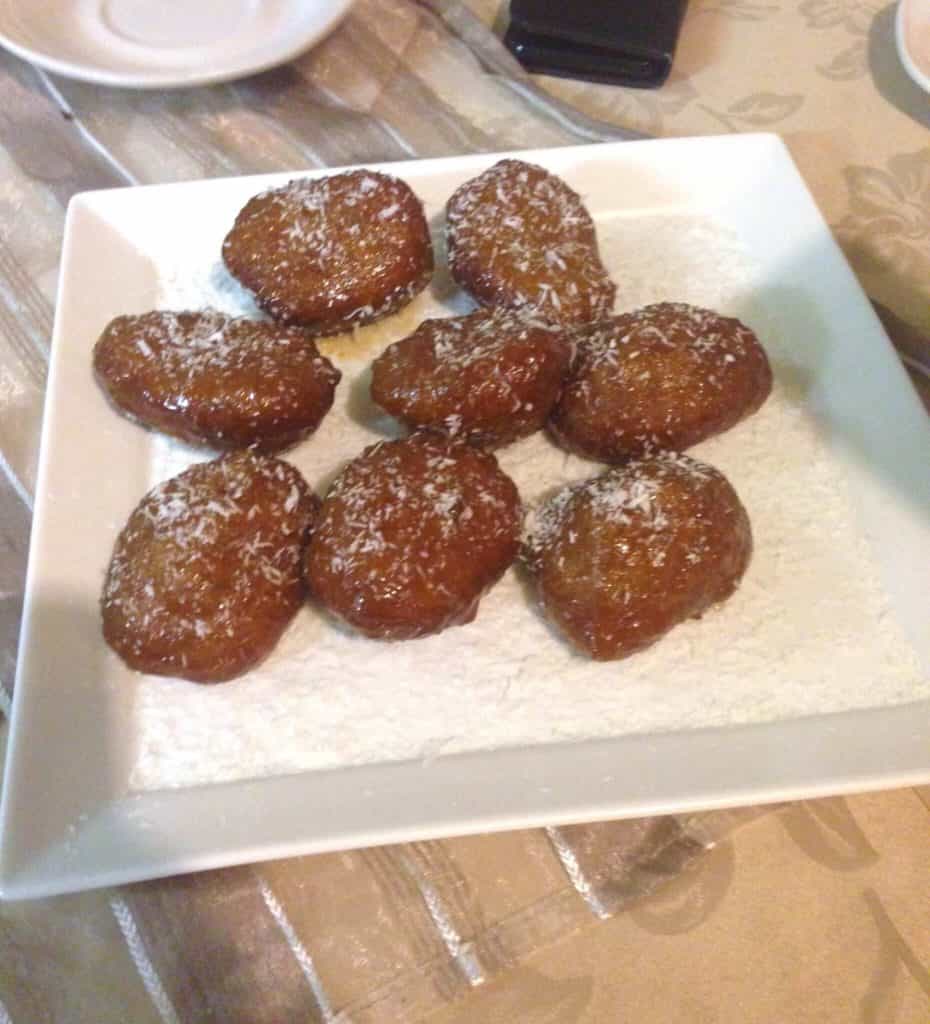 We sat together and chatted as we devoured our feast. Faldella told us about her culture and the warm sense of community in Bo Kaap. As most of the houses have stayed in the same families for generations, there's a strong bond between the residents that I certainly can't compare to my neighbourhood back home.

We also learnt that Paul Hollywood from the Great British Bake Off was in the kitchen cooking with Faldela just a couple of months before. I wonder if the ingredients also fell out of his samosa? We'll never know…
Thanks for reading!
If you liked it, please share it 🙂
Check out my other Cape Town & Africa posts:
See you next time for more adventures,
Rose