These day trips to the Cotswolds from London are designed to help you see the best of the region in just one day. Whether you want to check off the famous villages or find the hidden gems in England, I've compiled 10 itineraries including some by public transport. Enjoy!

These itineraries are designed to be taken from London but you can pretty much take them from wherever (just ignore the London to the Cotswolds train details).
Taking a day trip to the Cotswolds from London will allow you to soak up a few highlights when you're short of time. It'll be a relatively long day depending on which side of the Cotswolds you visit. Stay east if you're not down for a long drive.
How to take a day trip to the Cotswolds from London
Tips for 1 day in the Cotswolds
Don't pack in too much! You'll end up rushing. It's better to pick 2-3 places and explore them fully.
Budget enough. The Cotswolds is a boujee region of England and food & drink is not cheap. Saying that, it won't shock you if you're coming from London!
Visit the more popular locations early. Bourton-on-the-Water gets crowded by mid-morning and stays that way.
#1 – The big names (Bourton, Bibury, Stow and Moreton)
#2 – Cotswolds day trip from London by train
Although the Cotswolds aren't renowned for public transport connections, there are a few options. For this Cotswolds day trip by public transport, book your tickets on the Trainline.

Morning: Catch a train to Kingham. This village offers a pretty introduction to the Cotswolds. Visit the Norman church, explore the charming backstreets, take a countryside walk or tuck into a hearty pub lunch at Kingham Plough.

Book London to Kingham trains here.

Lunch: Catch the train to Moreton-in-Marsh. For everything to see and do here, check my itinerary #1 above.

Book your Kingham to Moreton-in-Marsh train here.

Afternoon: Catch a 30-minute bus or hail a 15-minute taxi to Bourton-on-the-Water. Check my itinerary #1 above for what to see and do.

Finally, catch a return bus or taxi to Moreton-in-Marsh and board the train back to London. Book your ticket here.
#4 – Painswick & Slad Valley
#5 – North Cotswolds day trip (Bourton, Blockley, Chipping Campden)
#6 – Oxford and the Cotswolds day trip from London
#7 – Blenheim and Cotswolds (public transport-friendly)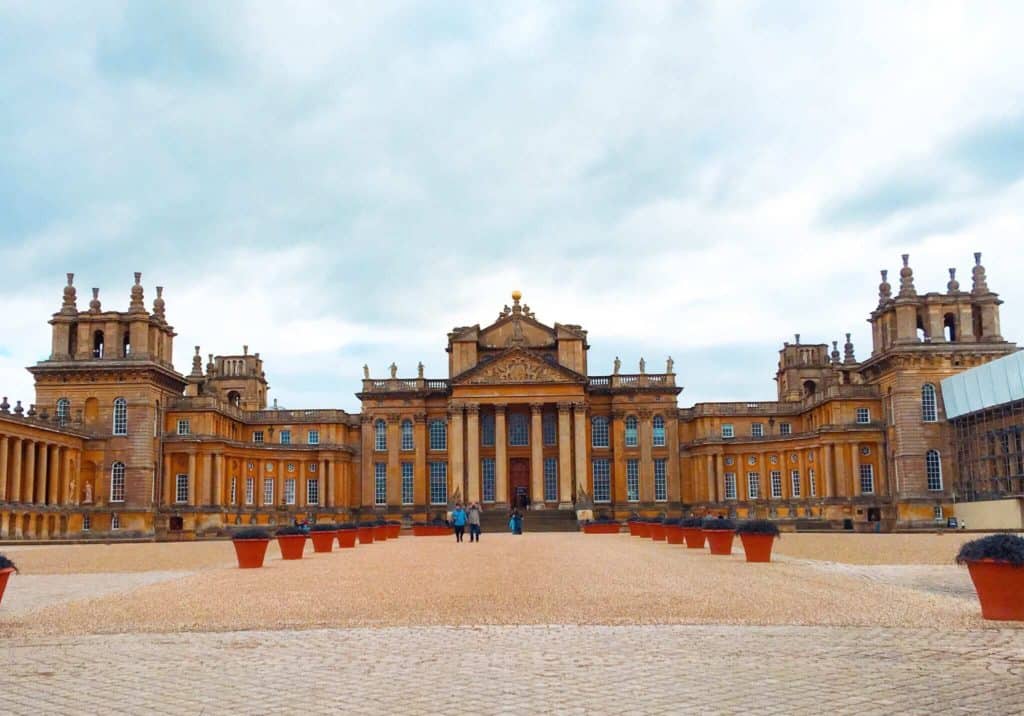 Afternoon: The Cotswolds. You have ultimate flexibility if your day trip to the Cotswolds from London is by car. If not, I recommend Moreton-in-Marsh. From Blenheim Palace, catch the 10-minute bus to Long Hanborough station then a 20-minute train to Moreton. See things to do in my #1 itinerary above.

Use Google Maps to check bus departure times, and book Hanborough to Moreton trains here.
Morning: Start your day at the Cotswold Food Store and Cafe (Moreton-in-Marsh). Tuck into a locally sourced breakfast before picking up goods at the farm shop. Tour pretty Moreton using my #1 itinerary above before moving on.

Afternoon: Visit Cotswold Brewing (Bourton-on-the-Water), the birthplace of Cotswold lager. Book a brewery tour to learn about the production process, taste the local beers and stock up at the shop. Brewery and tasting tours take place at 12pm and 3pm.

Late afternoon: Pay a visit to Daylesford Organic, an enormous garden centre, cafe and retail space. Eat a sustainable, local meal or snack at the Trough Cafe. For a fun addition to your Cotswold day trip, take a cooking class. See what courses & events are coming up.

Evening: If you're not already stuffed, dine at Michelin-starred White Rabbit Kingham. British cooking and fine dining come together with dishes like steak, poussin, tortellini and fresh seafood.

If you're on a tighter budget, eat around the corner instead at the Kingham Plough. Main dishes cost around £15; far cheaper than the White Rabbit.
#9 – Cotswolds movie locations tour
#10 – Bath and the Cotswolds day trip (public transport-friendly)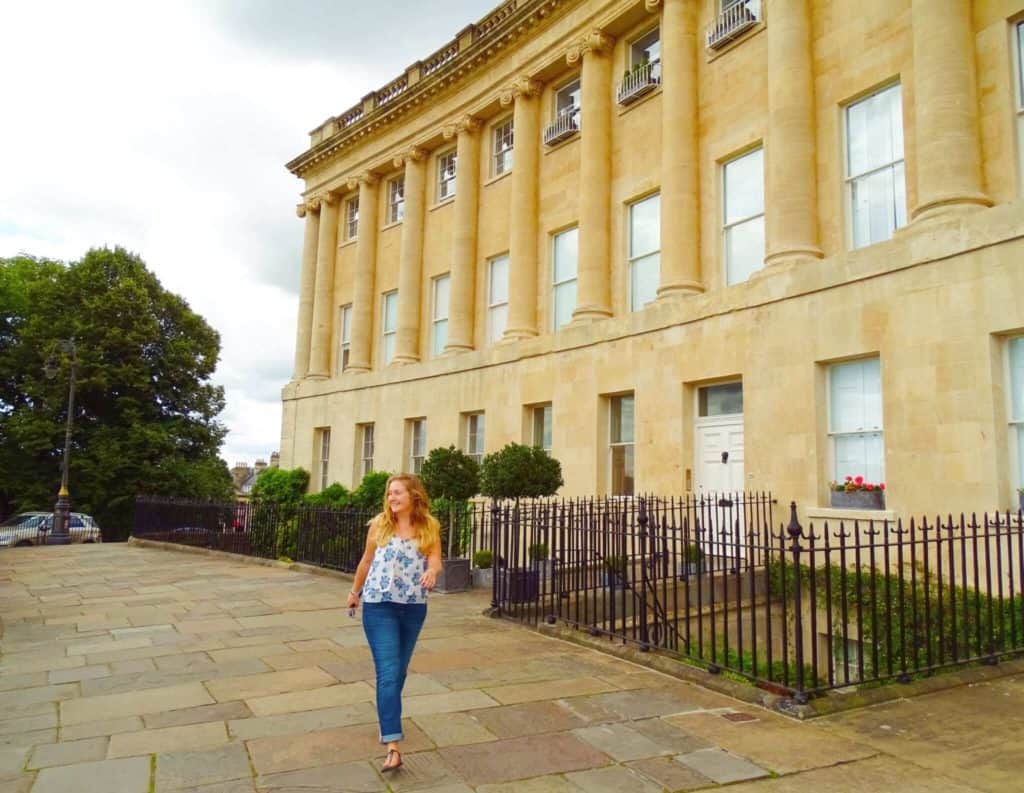 Another historical city near the Cotswolds is Bath, just south of the region. Why not take a Cotswolds one day tour, dedicating half the day to Bath and half to the Southern Cotswolds?

Morning: Arrive in Bath by train or car. There are countless things to do in historic Bath, some of the best being: