This post may contain affiliate links to things like tours, hotels, Amazon associates and products. These help me earn a small commission at no additional charge to you.
In February 2020, I took a trip to Cuba. If there's ever been a trip I'm glad I squeezed in before the apocalypse hit, it's this one! In this guide, I'm going to share everything I know about solo travel in Cuba to help you plan your trip. Travelling to Cuba alone isn't super easy but it's certainly doable and worth the effort!
Cuba is without doubt one of the most unique and fascinating places I've travelled to. While I had mixed feelings about Cuba for various reasons, I'll forever be grateful I had the chance to go. From the friendly locals to the flowing piña coladas, it was a real bucket list trip.

I wouldn't say Cuba is the easiest place to travel solo; in fact, I would say it's one of the more challenging destinations I've visited alone especially compared to easy regions for solo travel like Europe and Southeast Asia. I spent 10 days in Cuba and think this was a good amount of time. By the end, I was craving home comforts, the internet and needed to buy some new shampoo – it was time to leave.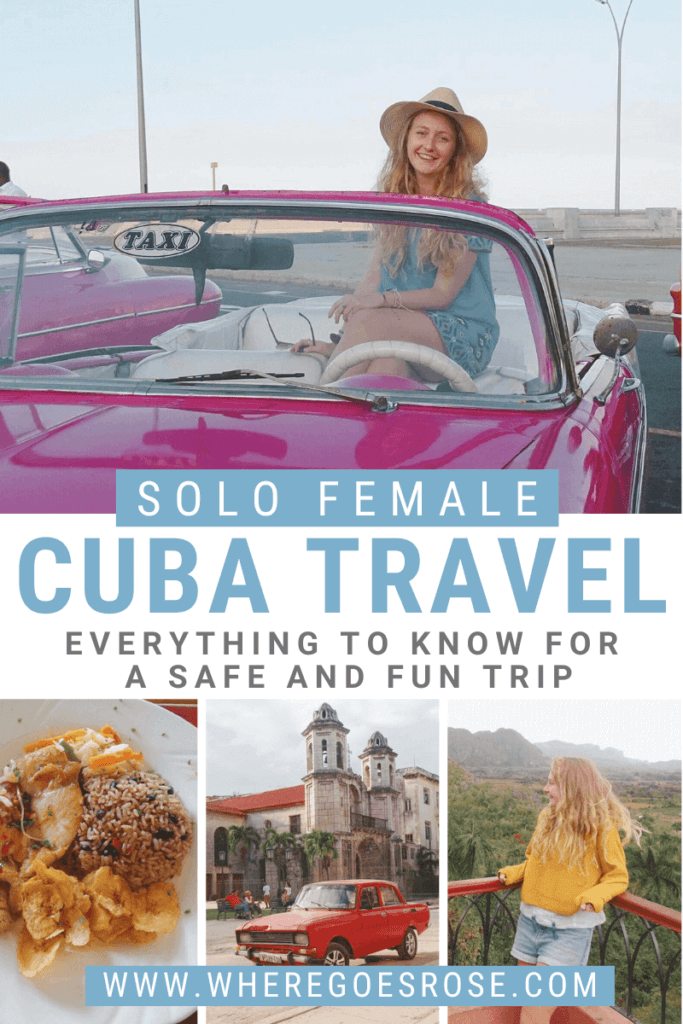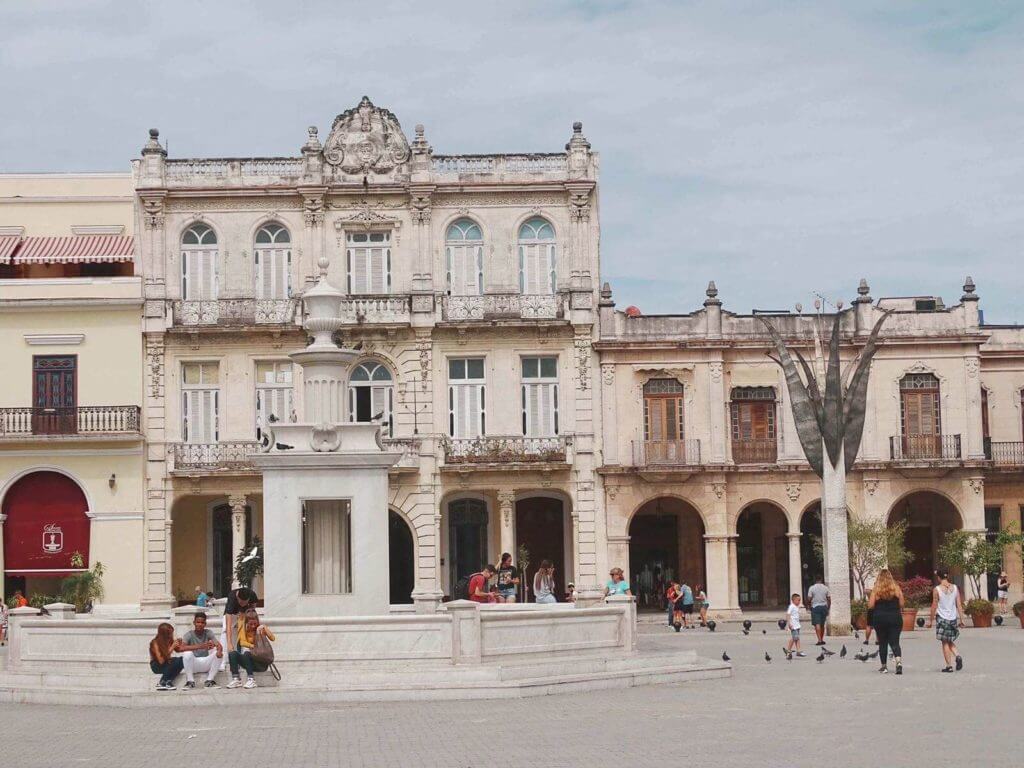 Top tip – since it's so hard to get online in Cuba, I would recommend bringing a guidebook and phrasebook to help you along the way. I recommend the latest copy of Lonely Planet Cuba and a Latin American Spanish Phrasebook & Dictionary.
In this guide, I'm going to share my tips for solo female travel in Cuba. Let's start with the question on all solo travellers' lips when planning a trip to somewhere new…
Is Cuba safe for solo travellers?
I think there are two parts to this question.

Is travelling to Cuba alone safe?

Yes!

Is Cuba always an easy and relaxing place to travel solo?

No, not really.

I'll get into the challenges of travelling solo in Cuba but let's begin with the positives…
Good things about solo female travel in Cuba
Cuba has low crime rates – when it comes to solo female travel safety, the stats speak for themselves. knowing it's highly unlikely you'll be victim to a crime when travelling alone in Cuba will put your mind at rest.
Intercountry taxi journeys are priced per person – this means you split the ride with other travellers (the taxi companies sort this out) so you don't pay a surcharge for travelling alone in Cuba.
There are hostels – I wouldn't say the hostels are anything to write home about, in fact they were pretty basic. But if you're travelling solo in Cuba and want to save money, check them out. I stayed at Hostel Casa de Ania in Havana in both Havana and Alcuria hostel in Trinidad which made my trip more affordable.
Bad things about solo travel in Cuba
Harassment – there's a lot of this in Cuba. Men whistle, beep their car horns and trail along beside you trying to get your attention. When travelling Cuba alone, you will unfortunately attract attention in a way you wouldn't with a male companion.
Regular taxis are expensive – despite what I said about intercountry taxi rides (between different cities) being split with other travellers, this doesn't apply to taxi rides within cities and between the city and airport. I wish I'd had someone to share the airport cab with as I paid $25 each way. Generally, I avoided catching taxis around cities in Cuba as a solo traveller as they were so expensive.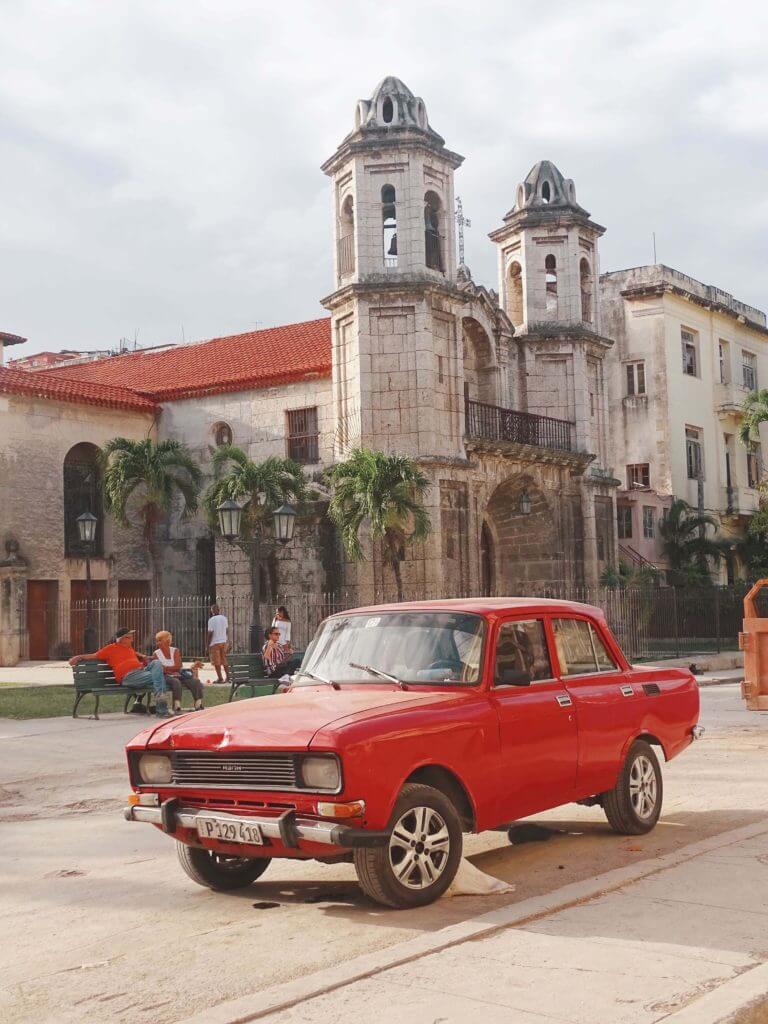 Not ready for solo travel in Cuba?
Don't panic – there are options.

One of my favourite tour companies is G Adventures. They have a range of tours from 'premium' (more luxurious) tours to 'shoestring' tours (great for those on a budget). The tours are usually in small groups of up to 15, ideal for meeting other travellers.

They have several Cuba tours lasting between 8 and 15 days. Browse G Adventures tours here.

Weigh up the pros and cons of solo travel vs group tours here.
Solo female travel in Cuba – harassment
If I had to summarise in a word why I struggled as a solo traveller in Cuba, it would be 'harassment'.

Here's the weird thing about travelling alone in Cuba. With the beeping and catcalling, my every innate sense was telling me I wasn't safe. My experience of being female is predominantly based on Western countries where explicit calls and beeps are not as common but bad things do happen to women.

However, female tourists are very safe in Cuba. Violent crime in Cuba is almost non-existent. You are safe but don't always feel it.
Read next: is solo travel worth it?
How to handle harassment
As I explain in my guide to solo female travel, it's best to ignore unwanted attention and walk on with confidence. I would advise ignoring personal questions such as 'where are you from?' or 'where is your husband?' and especially anything that could compromise your safety like 'where are you staying?'.

While lots of blogs advise you to act as if you're not solo and say something along the lines of 'my husband is meeting me', you should follow your heart. Pretending to be property so men will leave you alone out of respect to other men is frustrating at best. But if telling a white lie makes you feel more comfortable, do it – we can't revolutionalise attitudes overnight; it's more important to feel safe.
What to wear for solo female travellers in Cuba
Whatever you want. Cuba isn't particularly conservative and, since your safety isn't at stake, I'm not here to convince you to dress like a nun to appease Cuban men. I wore dresses, shorts and t-shirts in Cuba like I would in Mexico or at home in the UK (during a rare bout of good weather).

Don't forget to pack:
A hat – it's hot in Cuba and you will definitely need it
Enough suncream for the duration of your trip (you won't be able to buy it in Cuba)
Sanitary products (I don't think you'll find them either)
In fact, all body products like shampoo, conditioner and deodorant!
A power bank to keep your devices alive
Security: A handy bum bag with secure zip
Stainless steel reusable water bottle (most accommodations will have places to fill up with filtered water).
Being blonde in Cuba
I recently received the unsolicited advice that I should have dyed my blonde hair a darker colour to reduce attention from men in Cuba. A hard pass from me! My hair is my natural colour and it would probably take 8 years to grow out! And regardless, I shouldn't have to.

But I understand the point being made: while travelling alone in Cuba, blonde hair and pale skin attracts more attention than darker hair and skin. If this applies to you, steel yourself for comments and stares – a trip to Cuba is worth it!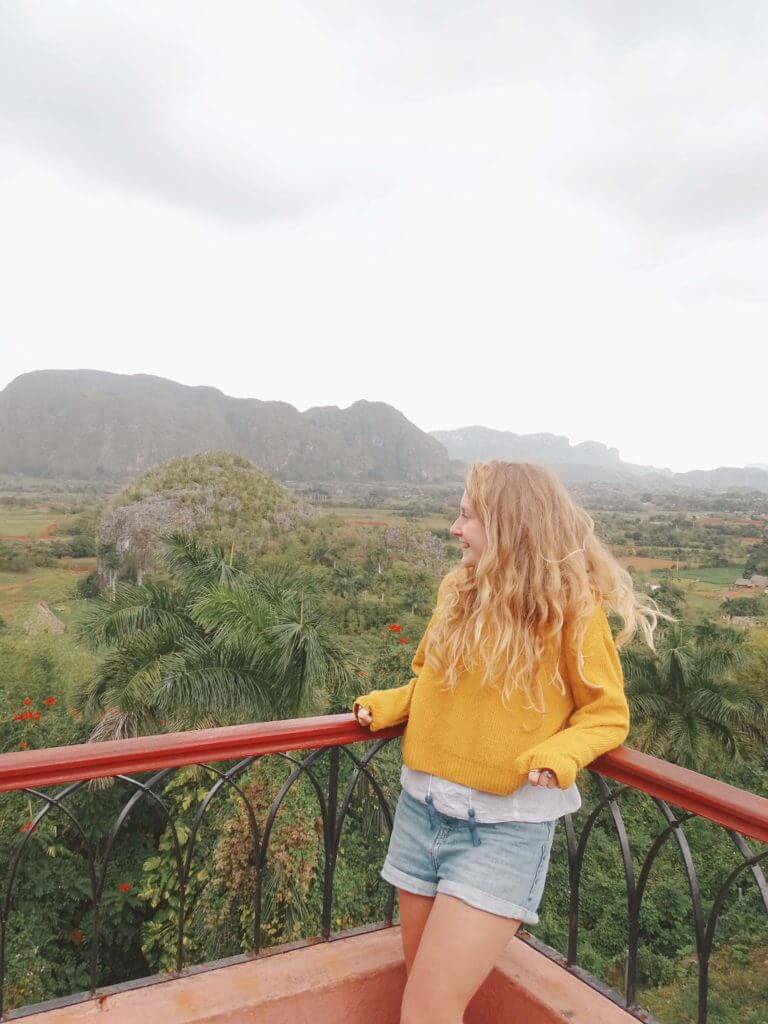 Accommodation tips for solo travel in Cuba
Casa particulars are the most popular accommodation type in Cuba. These are local guesthouses, often people's homes where they informally rent spare rooms. Staying in one is a fantastic option: not only are they affordable but you get to see inside a real Cuban home and meet the locals. It's best to book on Airbnb in advance of your trip as it's hard to ge online in Cuba.

Obviously, if you're travelling to Cuba alone, it's more expensive as you won't have someone to split the room with. Luckily, they start from $10 so it's not so bad! There's also another option…

Hostels – I love a good hostel anywhere! The ones in Cuba were nothing fancy. They were basically casa particulars with other travellers sharing the room. Still, they were great for keeping the costs down and meeting other travellers. I paid $5 a night for hostels in Havana and Trinidad.
Nightlife for female travellers in Cuba
I would encourage you to experience the nightlife in Cuba. It was the highlight of my trip! Cubans are so fun and love to dance salsa so you shouldn't miss the chance to experience this side of Cuba.

Take a bar crawl if you are solo! On my first night in Havana, I had a bar crawl booked. It began a 40-minute walk from my hostel and I almost chickened out because the taxis were so expensive but I was getting constantly cat-called and beeped as I tried to walk there.

I'm so glad I went anyway as I had such a fun night! A group of young locals ran the tour, taking guests from around the world to all their favourite bars. They were so friendly and I learnt about Cuba from their perspectives, in between dancing and sipping cocktails of course!
Make sure to drink cocktails!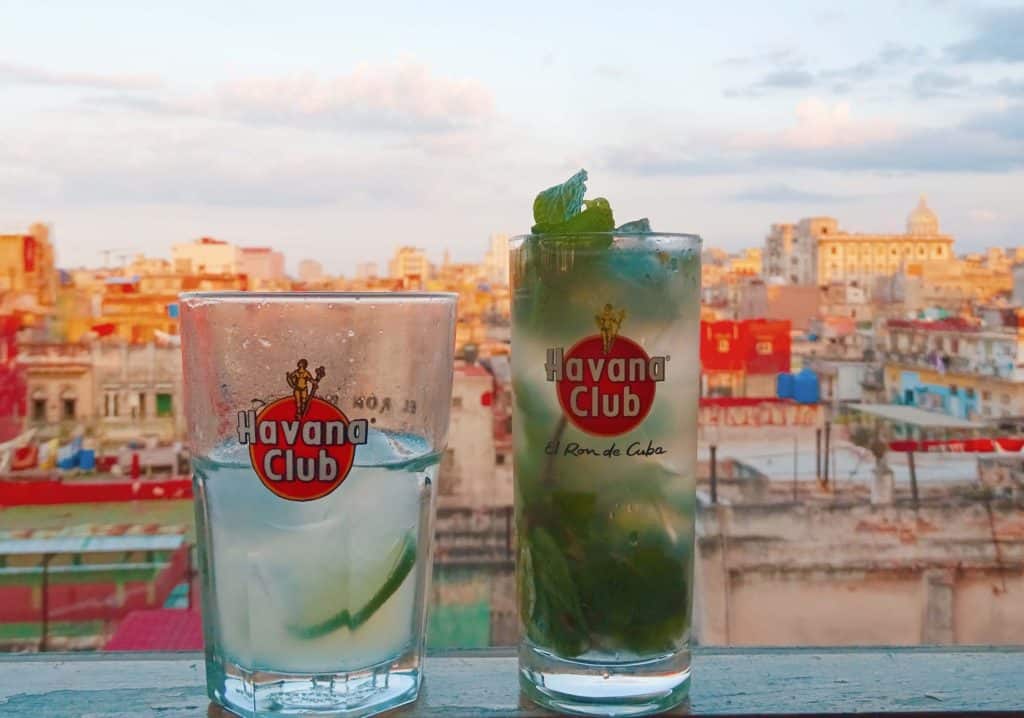 I hate solo female travel advice revolving around staying sober and not drinking alcohol. The cocktails were such a highlight to my trip to Cuba that I even wrote a guide to the best bars in Havana, a topic I researched long and hard by day-drinking in them solo! Don't miss:
Eating tips for solo travel in Cuba
I make no secret of the fact that I didn't love Cuban food. Maybe it was because I was used to the cheap and plentiful food in Mexico, or maybe I just didn't find the best bits in Cuba.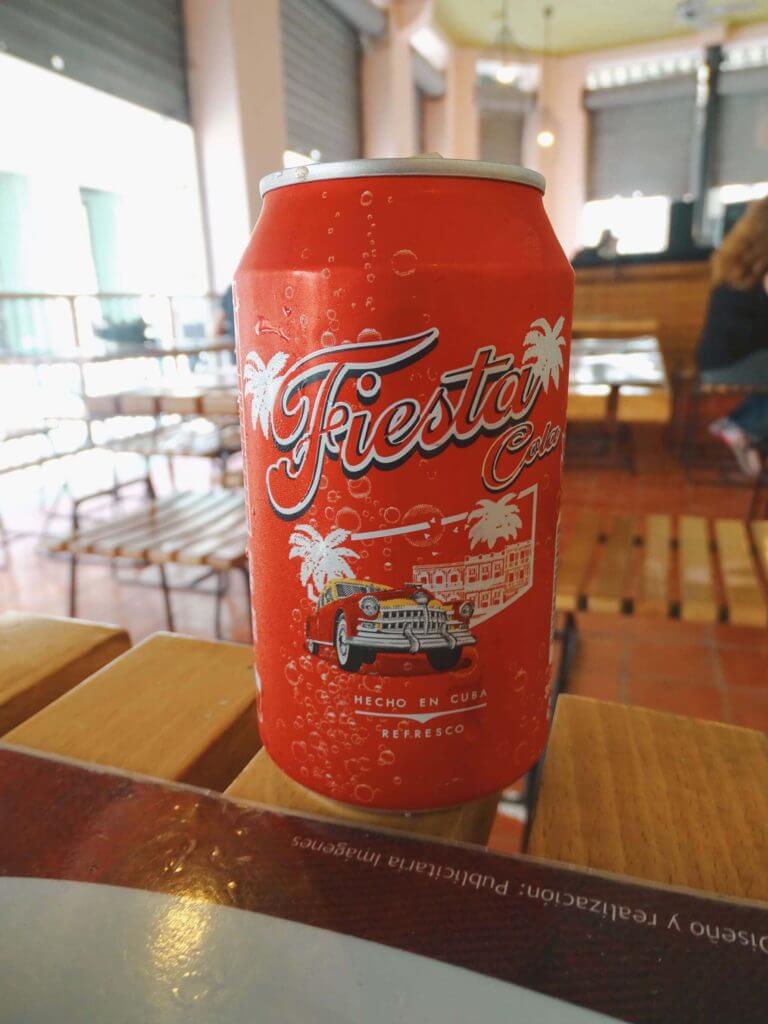 Restaurants in touristic areas were expensive while the street food was stodgy and bland, for example 'peso pizzas' and hot dogs topped with canned meat. There's not much fresh food available if you're eating on a budget in Cuba.

Tips for eating during solo travel in Cuba:

Find paladars – these are small restaurants run by locals. They usually won't be fancy but for tasty, cheap food in Havana, who's complaining?

Eat street food – although it's not the tastiest, I often grabbed cheap peso pizza rather than sitting in a restaurant. I don't mind eating alone in restaurants but it can be a drag if it's every night.

Avoid places with English menus – these will always be more expensive!

Pick a casa with breakfast – this will be at a surcharge of $3-5 but it's cheaper than dining in a restaurant and also saves you time on dining out (alone – again!).
How to meet other travellers while travelling alone in Cuba
Maybe you're happy travelling solo and don't feel the need to meet anyone else. But if you're like me, you may want to socialise and meet other travellers in Cuba. If you decide to travel with someone, check out my guide to choosing the right travel buddy!

Here's how to meet people in Cuba:

Hostels – as I always say, the best way to meet people travelling solo is at hostels. At Alcuria hostel in Trinidad, I made hostel friends to go to the famous Discoteca Ayala with… But alas I never got there as I had sunstroke and had to go home!

Free walking tours – I took a Free Walking Tour of Havana with the Me Gusta company who run tours around touristic Old Havana and greater Central Havana (this was more interesting in my eyes). They're a great introduction to Cuba and a chance to meet other travellers.

2022 update – this tour seems to be no more so check out Havana Free Walking Tour instead.

Organised tours / Airbnb Experiences – there are some fantastic tours in Havana. Choose from classic car tours to bar crawls, food tours, cooking classes and more.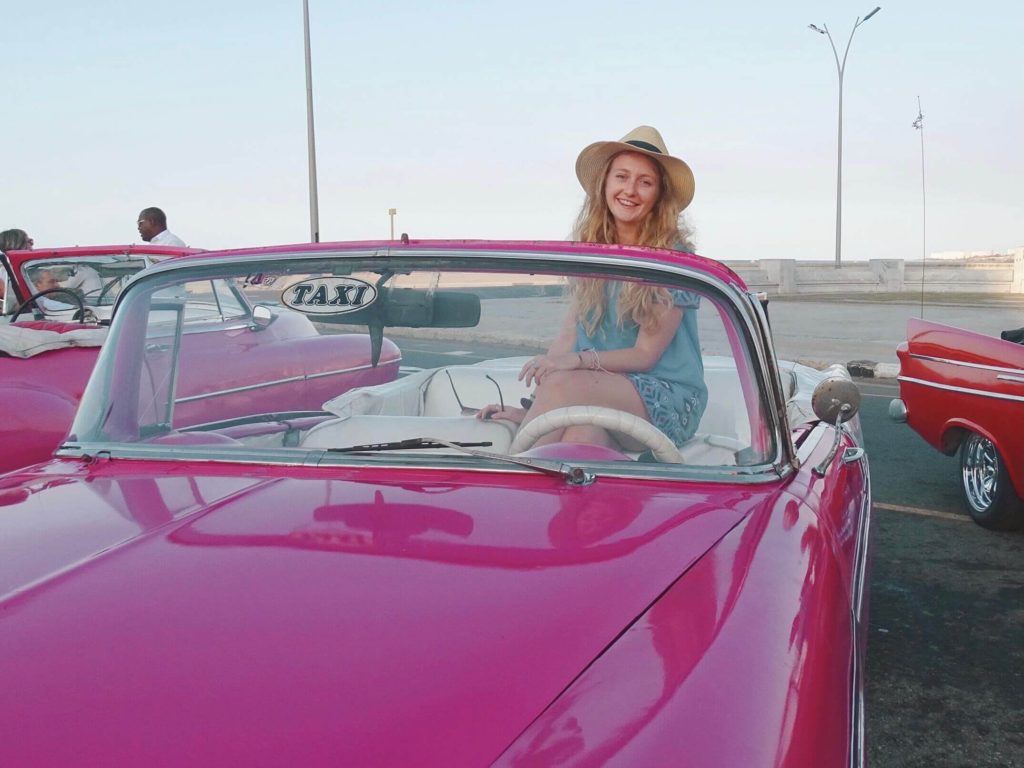 Just go out! It's easy to meet people when travelling Cuba alone. One evening in Trinidad, I sat in the main square eating takeaway pizza off my lap and chatted to a guy beside me doing the same thing. He was British-Cuban and we had a great evening watching the Casa de la Musica show and having a few drinks.
Meet the locals
Don't forget to meet and chat to locals! Meeting other travellers is fun but can only teach you so much about the destination you're visiting. I loved chatting with the locals who led the bar crawl I went on.

Another way to meet locals in Cuba is by sitting around in the town squares in the daytime. You probably won't meet young people but you'll likely strike up conversation with friendly Cuban elders who have stories to share with you about days gone by.
Getting around Cuba for solo travellers
For all the ways solo travel in Cuba is complicated, it's refreshingly easy to get around Cuba without paying a solo surcharge.

I'd assumed I'd travel by bus but you need to register your passport with a clunky website, book in advance and take an expensive taxi to an out-of-town bus station. There's a better option that's similar in price:

Shared taxi: The guesthouses and taxi companies organise these shared rides and fill the cars – you don't need to do anything. Each passenger pays the same fare. Just tell your hostel or guesthouse owner when you want to travel and they'll speak to the taxi company. Your ride will take you door-to-door!

Cuba government taxi prices:
Havana to Trinidad: 30 CUC per way.
Havana to Vinales 25 CUC per way.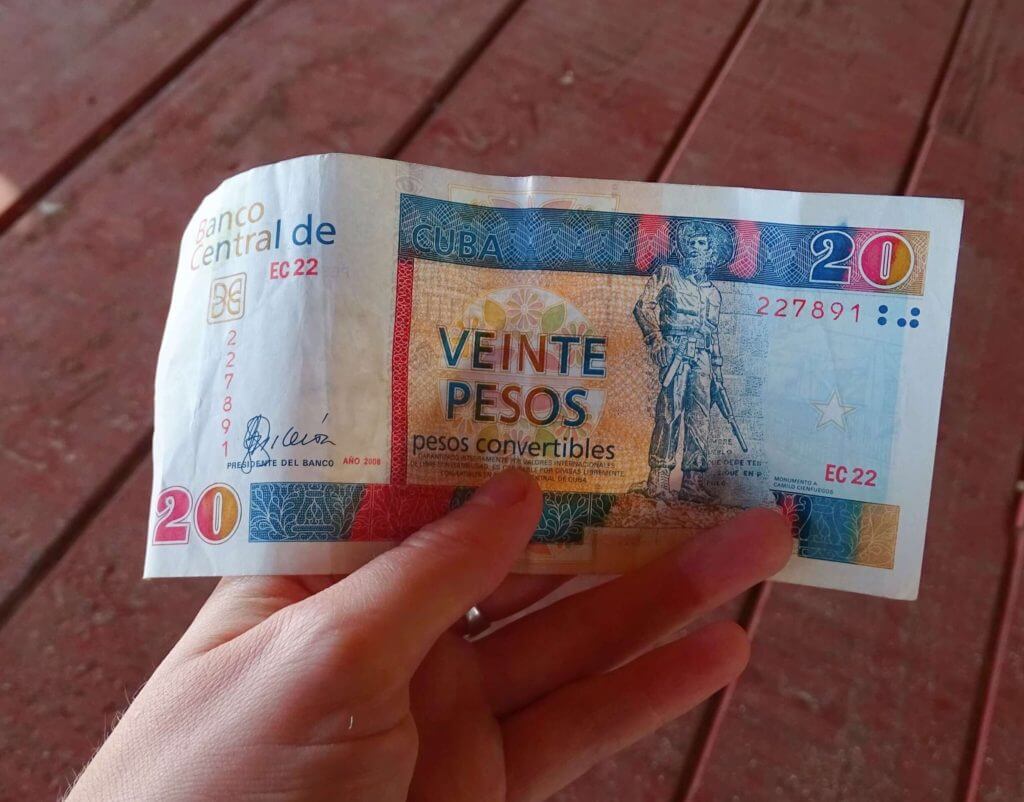 How much did I spend as a solo traveller in Cuba?
Check out my Cuba budget travel guide for my money tips and a breakdown of what things cost. In total, I spent $420 in 10 days which I think is pretty good when you consider Cuba is expensive for solo travellers who can't split casa particular rooms or airport taxis.

This is a rough breakdown:
Accommodation – $150
Transport – $110
Activities – $50
Food and drink – $110.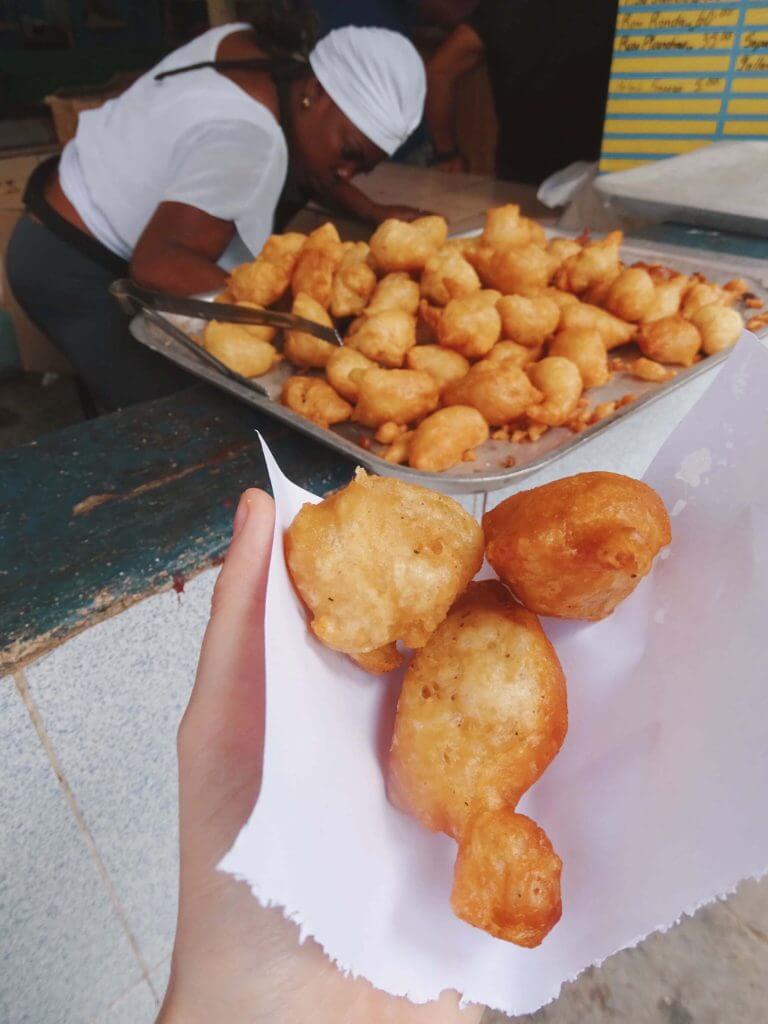 Money tips for solo travel in Cuba
It's not impossible to travel Cuba solo on a budget but I won't lie, it can be tricky. Here are a few tips to help you out:
Bring essential products with you – I mentioned this already but remember to bring all your body products and essentials with you. If you're lucky enough to find them sold in Cuba, it will be at luxury import prices.

Bring enough cash – especially if you have a US bank card, you won't be able to withdraw cash in Cuba. Even if you have another bank card, ATMs are often out of cash. As a solo traveller with no one to lend me, I brought enough cash with me to Cuba (in Mexican pesos) and exchanged it upon landing. I'd done research to ensure the amount I brought would be enough and luckily it was!
Learn some Spanish
Without prevalent internet, it's harder to use translation apps so it's best to learn at least a bit of the lingo. Pick up a Latin American Spanish Phrasebook & Dictionary before your trip.

Another top tip for solo travel in Cuba is to download the Spanish dictionary on Google Translate. This means you can use it to translate when you're offline (which will be almost all the time in Cuba).
Internet in Cuba
As a solo female traveller in Cuba, you'll probably want to go online at some point. It's not as easy to shut out the world when travelling alone as you may want some social contact, plus your loved ones may want to check you're okay.

Firstly, you may find the odd casa or hotel that lets you online the regular way. However, these are few and far between. The best way to get online is to find an ETECSA store (remember to bring your passport) and buy a scratch card. Top up 1 CUC per hour of usage.

Then, find a public hotspot (by looking for a crowd of people on their phones) and use the details on the card to activate your session.
Best places for Cuba solo travel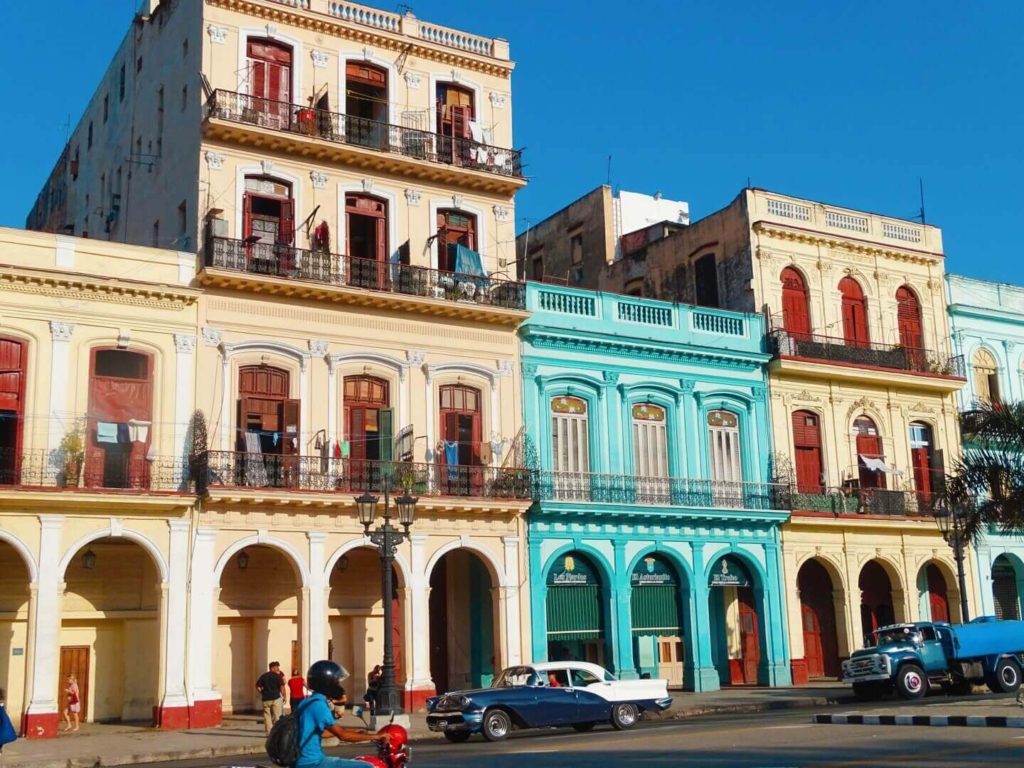 Havana: The capital is a beautiful, traditional city with sunny squares, cute cafes and plenty of history. Things to do in Havana include cruising along the Malecon by vintage car, catching the ferry over to the Estatua de Cristo statue, taking walking tours and experiencing the nightlife!

You'll see lots of other travellers here and hopefully befriend them in hostels and during tours, as well as meet some locals in the parks and squares.

Trinidad: The pretty, much smaller city of Trinidad is another great place for solo female travel in Cuba. It's very safe and easy to explore on foot. Spend an evening watching traditional dance shows at Casa de la Musica and take a day trip to Playa Ancon beach. I buddied up with some travellers at the hostel to share a cab to the beach but I hear there's also a public bus.

Viñales: The mountainous region of Vinales is simply beautiful. Here you can explore the countryside, visit tobacco plantains to learn about Cuban cigars and go inside ancient caves.

There aren't any hostels so you'll need to expand your budget slightly. Those travelling to Cuba alone may wish to take a day trip from Havana to Viñales. I preferred this option to staying overnight in Viñales as Havana is undoubtedly a better base for solo travellers.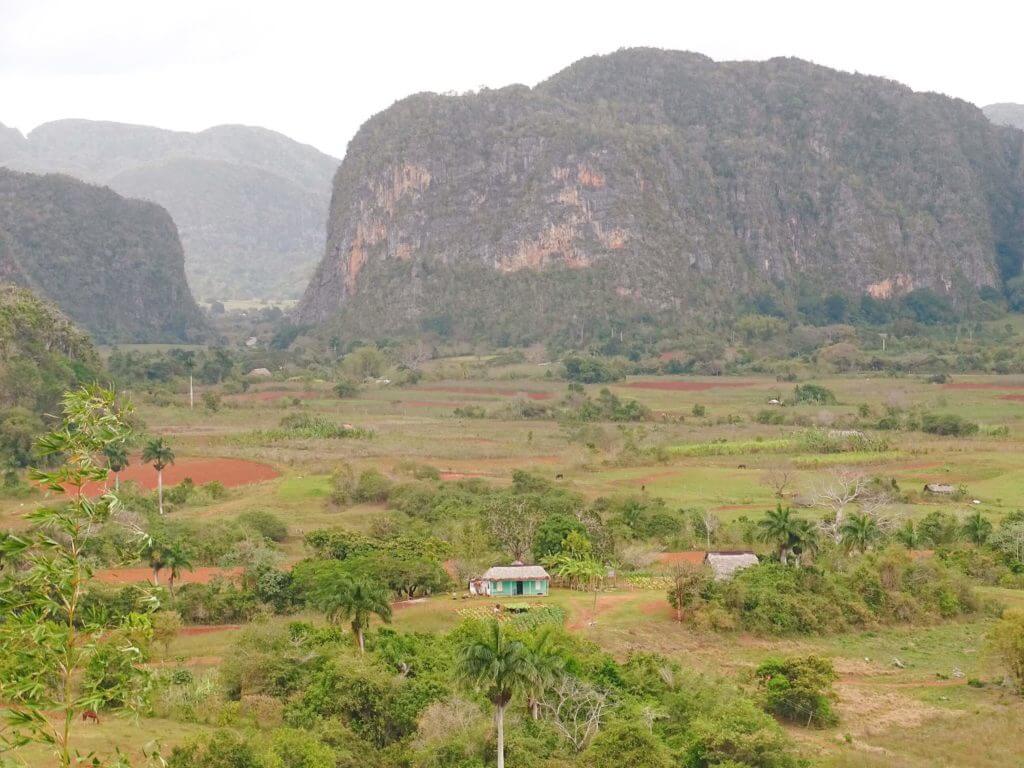 Thanks for reading my Cuba solo travel guide!
Check out my other Cuba blogs as well as my solo female travel guides, and all my budget travel advice.
Guides to solo female travel in Asia:
Guides to solo travel in Europe:
Solo travel in the Americas:
For more travel content, follow me on Instagram, Facebook, Twitter and YouTube.
See you next time,
Rose
Liked these Cuba solo travel tips? Pin this for later!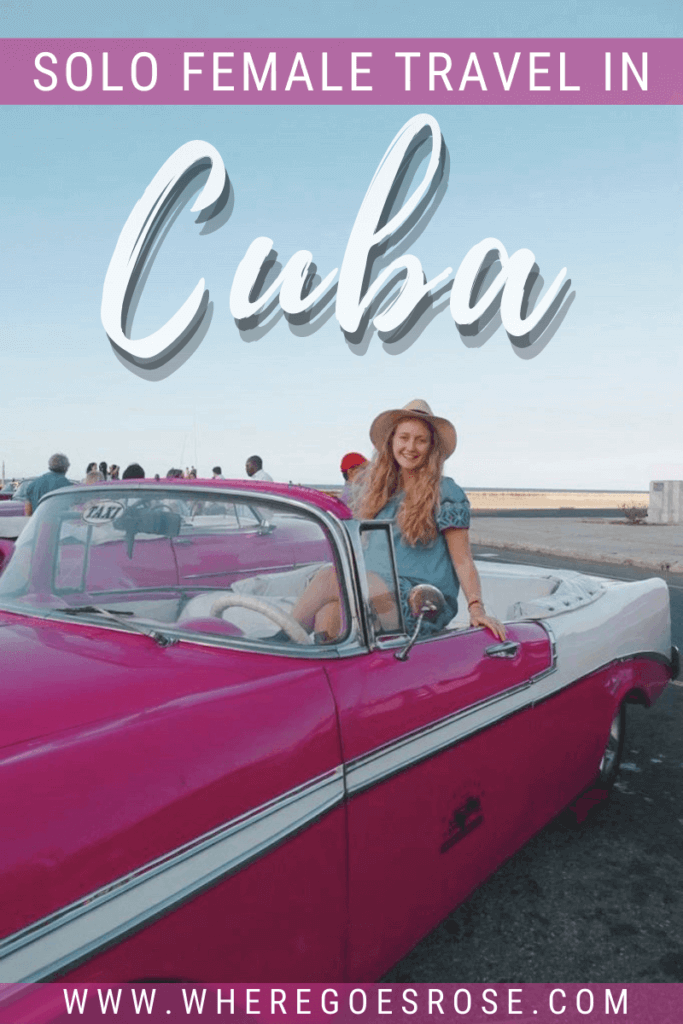 VISITING CUBA?

These are my trusted resources:

Getting there – I use Skyscanner to find the best-value flights, using the 'search by month' tool to find the cheapest dates. You can also use the 'to anywhere' feature if you're flexible on where you're going.

For apartments and private rooms, use Airbnb. For hotels, I recommend Booking.com.

For hostels, I use Hostelworld. Hostels in Cuba are the best places to meet other travellers.

Need to top up your Spanish? Pick up a Lonely Planet Latin American Spanish Phrasebook & Dictionary.

Pack the latest copy of Lonely Planet Cuba.

Need travel insurance? I use True Traveller (for UK & Europe residents) since it's affordable but covers everything you'd need including various activities, valuables and pre-existing conditions. Unlike some companies, they insure you if you're already travelling / don't yet have your flight home booked. Get a quote.

For travel insurance for other nationalities, I recommend Hey Mundo and for long-term digital nomad travellers, I suggest Safety Wing.

Check out my resources page for more travel discounts and tips from 10+ years of travel!