This post may contain affiliate links to things like tours, hotels, Amazon associates and products. These help me earn a small commission at no additional charge to you.
Greenwich is a beautiful, elegant part of London and a fascinating place to spend a day. Despite being a pricey neighbourhood to live in, there are plenty of free things to do in Greenwich.

You can easily visit without breaking the bank which is good news for budget travellers like me. In this guide, I'm going to share all the free activities in Greenwich as well as my budget tips for your trip.
Read next: A complete guide to budget travel in the UK
Greenwich introduction
Pronounced 'Gren-itch' not 'Greenwich', this London borough is south-west of the city. It spans from the Thames outwards for six miles but when people say Greenwich they usually mean the central area beside the river and the University.

Not only is the area very lovely and grand, it's known for its naval history so there are anchors and ship wheels decorating the streets as well as the enormous Cutty Sark in the centre.

I spent two weeks based in Greenwich during the London 2012 Olympics whilst working for a catering company as a summer job. During that time I had a few favourite pubs and haunts and it's still somewhere I love coming to visit.
Free and cheap things to do in Greenwich
While the capital is the most expensive part of the country, there are so many free things to do in London whether you're a local or a budget traveller. Greenwich is no exception despite the fact it's one of London's pricer postcodes.

Food and drink isn't cheap but luckily you won't need to pay for much else. I've included the most worthwhile cheap and free activities in Greenwich as well.
1. See London's best skyline view (free)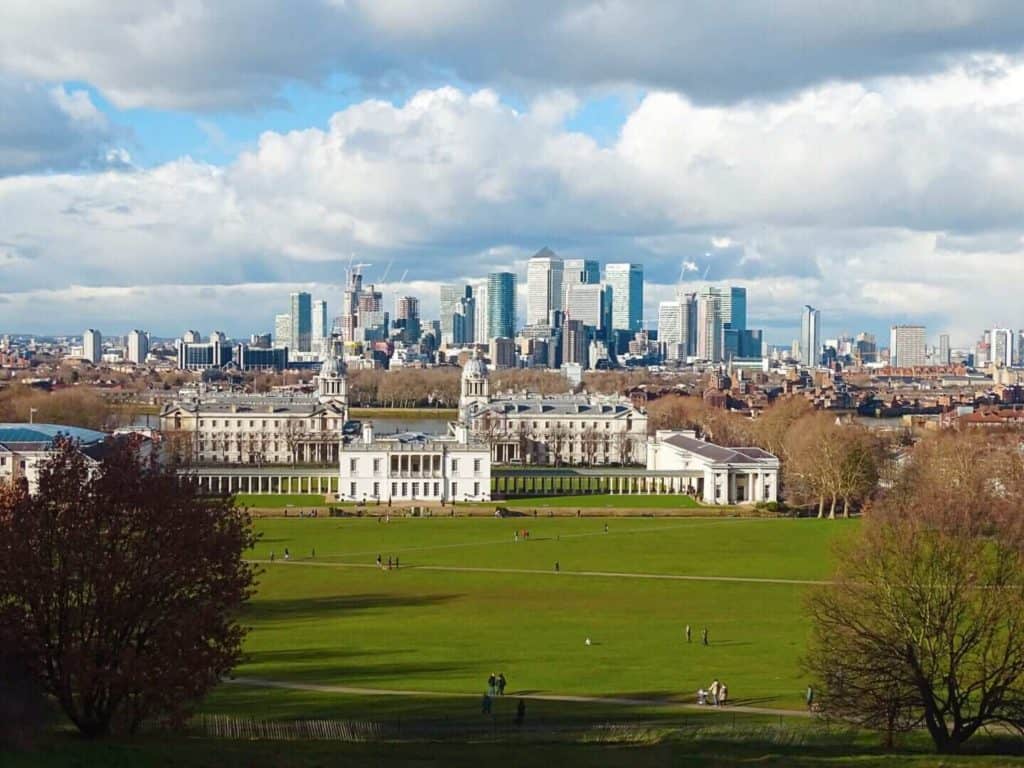 I think this might be my favourite panoramic view of London. You look down over the Queen's House and the grand University and see the shiny, modern city behind. It's such a contrast of old and new which is one of the things I like most about our capital.

There will likely be a lot of other people at the viewpoint but if you can visit on a weekday it's the perfect spot for a picnic.
2. Explore Greenwich Market (free)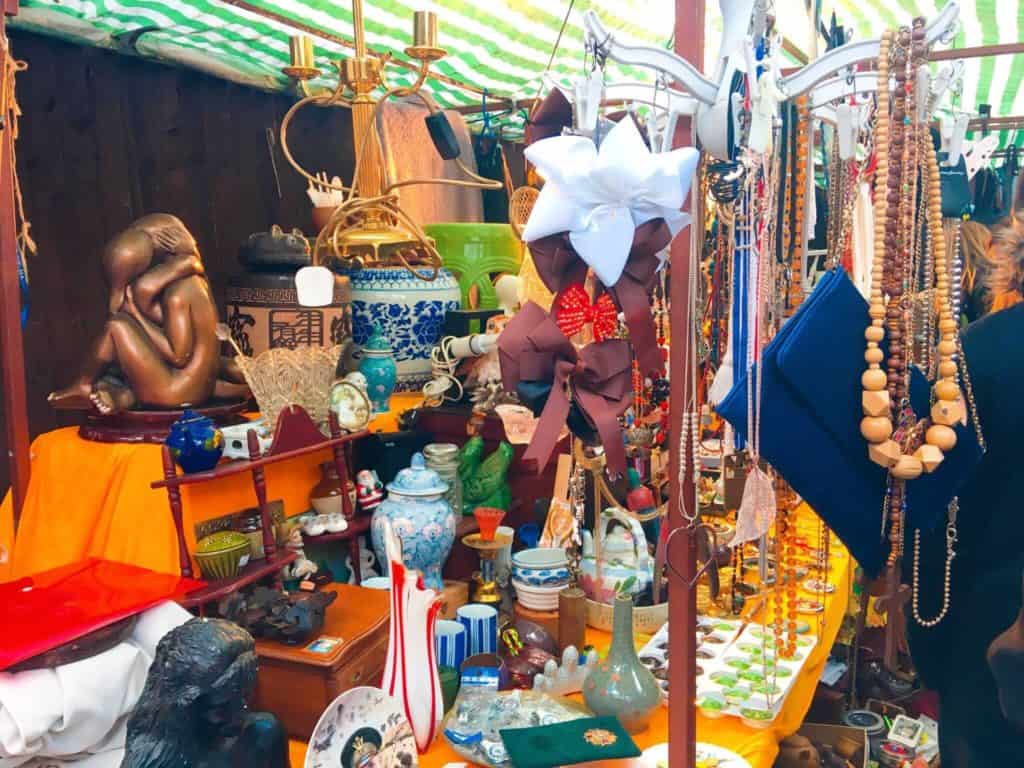 Wandering Greenwich Market is a free thing to do in Greenwich and eating the food is still a cheap thing to do in Greenwich. If you want a hearty lunch without overspending, this is the place to come.

If the Greenwich Market food wasn't enough, there are also art, trinkets and souvenirs. There's an outside antique section to your right as you exit the station and a larger, indoor part that has clothes, jewellery and gifts, as well as food stands spilling out onto the street.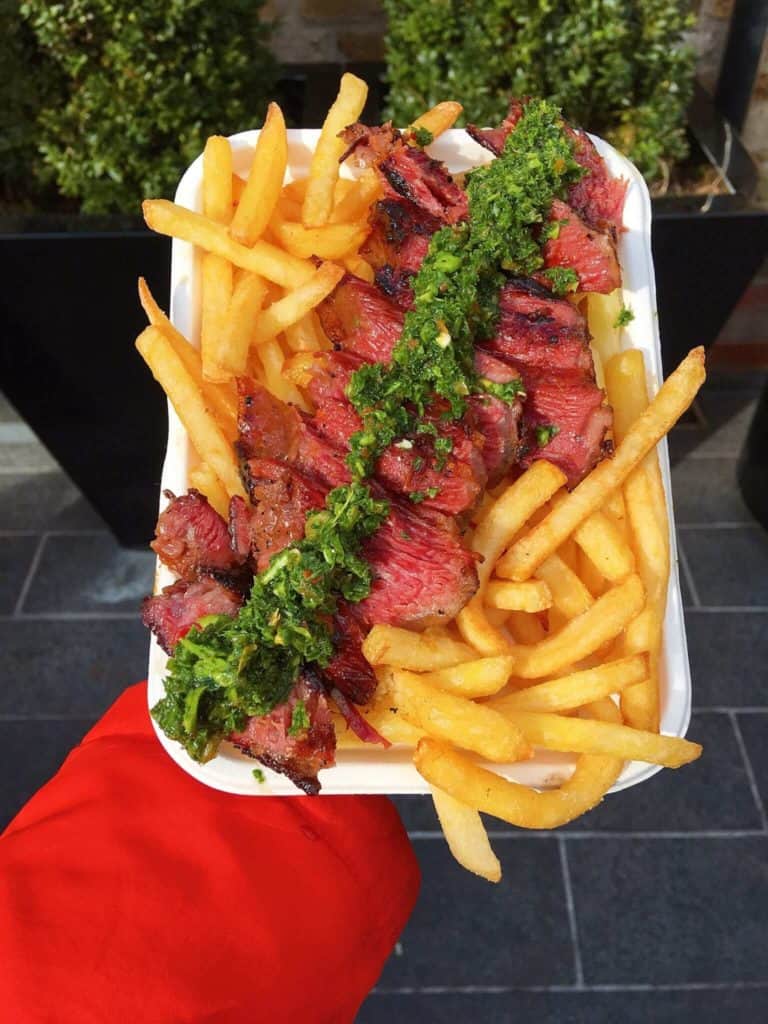 I ate and would recommend:
These amazing salt beef short ribs on a bed of fries from Salt Shed.
the most delicious macaroons I've ever tasted at Lilika's Treats. Lilika was so friendly and told me she'd make sure she had my favourite flavours in stock next time I come (btw pistachio and rose if you ever feel like buying me a gift).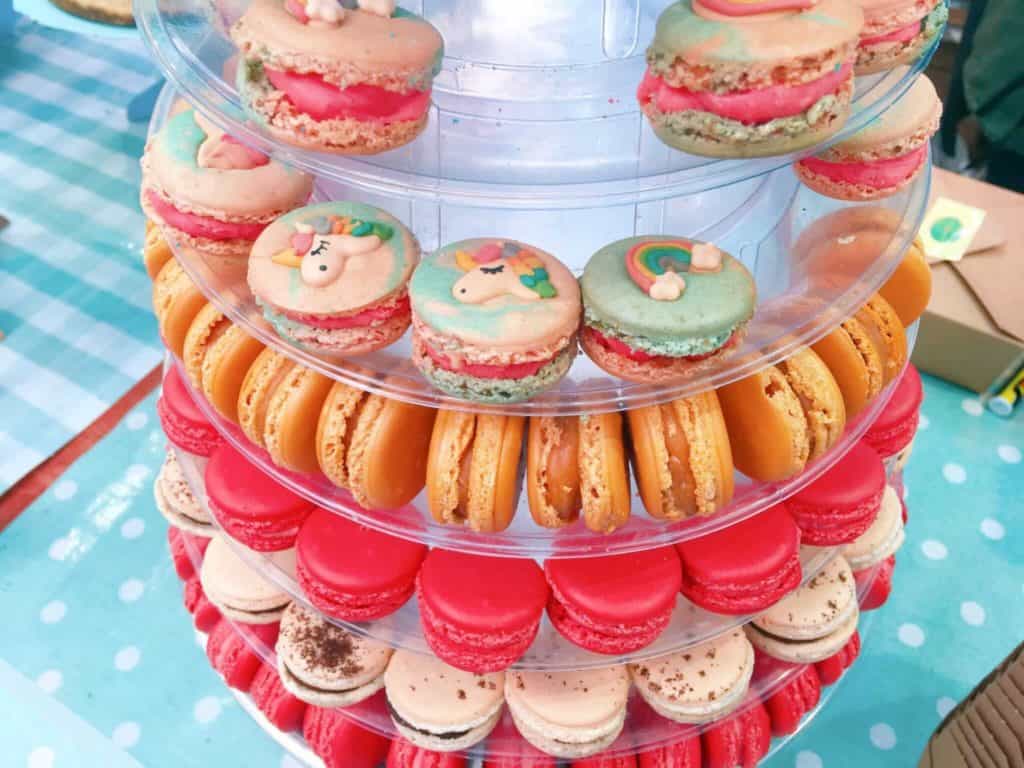 Other things that looked amazing:
Pimp My Ramen – using noodles to hold together beef, egg and cheese, these Asian-inspired burgers certainly look like a tasty twist on the originals.
Casa Cannoli – I love Sicilian cannoli biscuits full of sweet pistachio cream. These ones look so luxurious and yummy.
Read next: the must-visit London food markets
3. The Cutty Sark
How cool is this giant ship beside the Thames? It's £12 to go inside the Cutty Sark but you get a lot for your money as the guides are in role as characters of the boat and will tell you stories of its past. You'll also get your hands on the wheel and see some awesome views out over the city.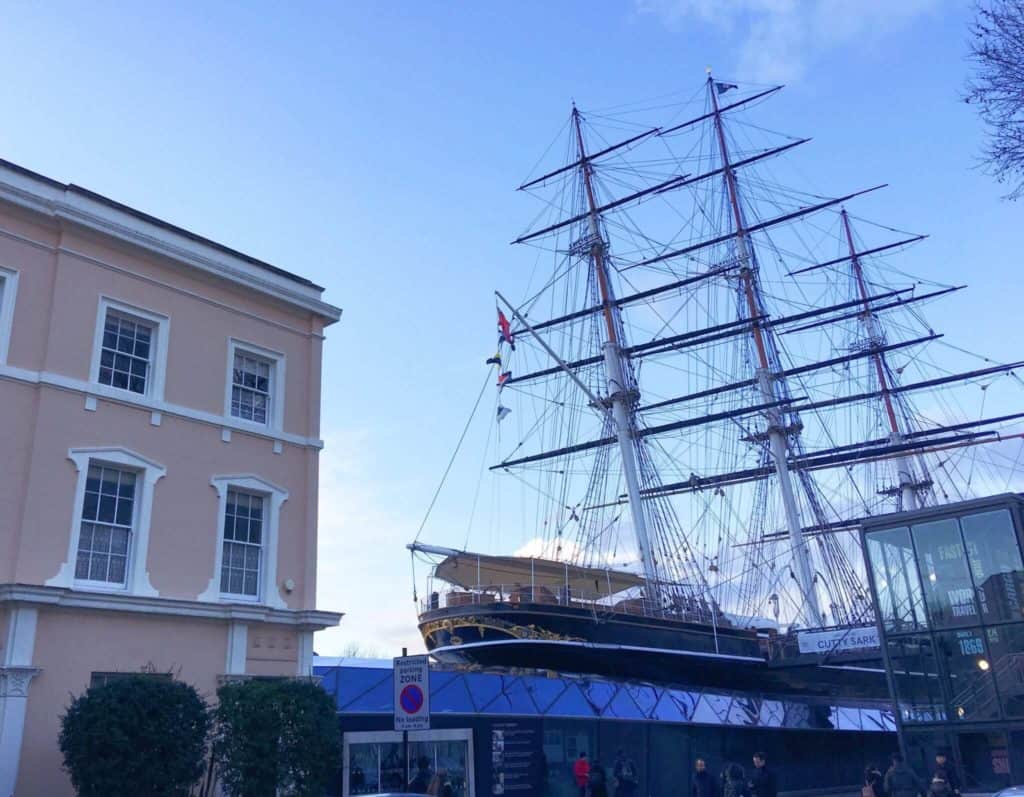 If you don't want to shell out the £12, the Cutty Sark is still impressive to view from the outside. Grab a coffee, sit by the river and people-watch in this open square.
4. Visit England's smallest library (free)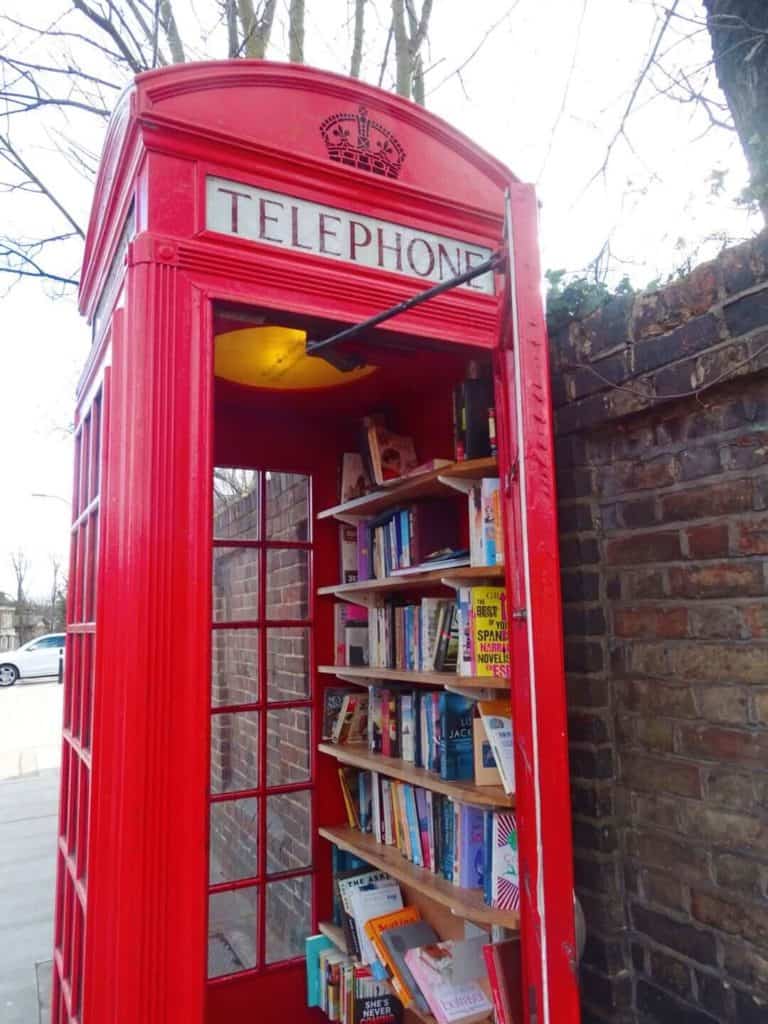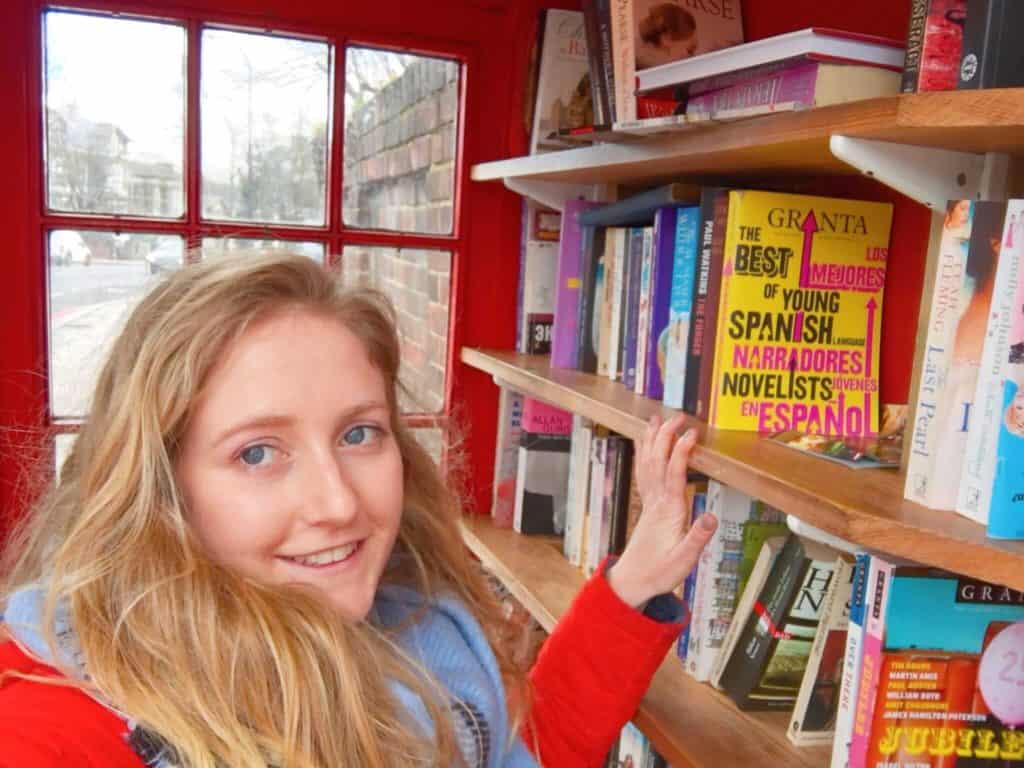 Just a 25-minute walk from Greenwich centre is an underrated attraction I found fascinating. Visiting Lewisham Micro Library AKA England's smallest library is one of the best free activities in Greenwich. And what a good use of an old red phone box!

To fit in the library in the most convenient way, I arrived for my Greenwich day out into St John's station (an 8-minute overground train ride from London Bridge) which the library is right beside. Then, I walked over to Greenwich which took 25 minutes.
5. The University of Greenwich (free)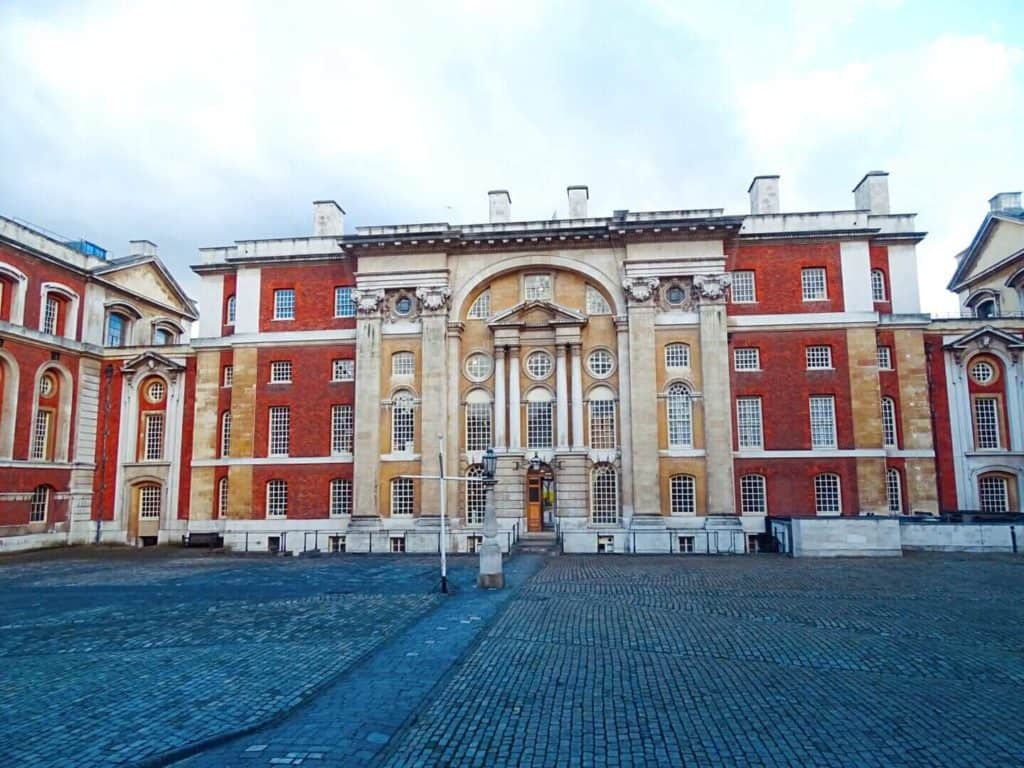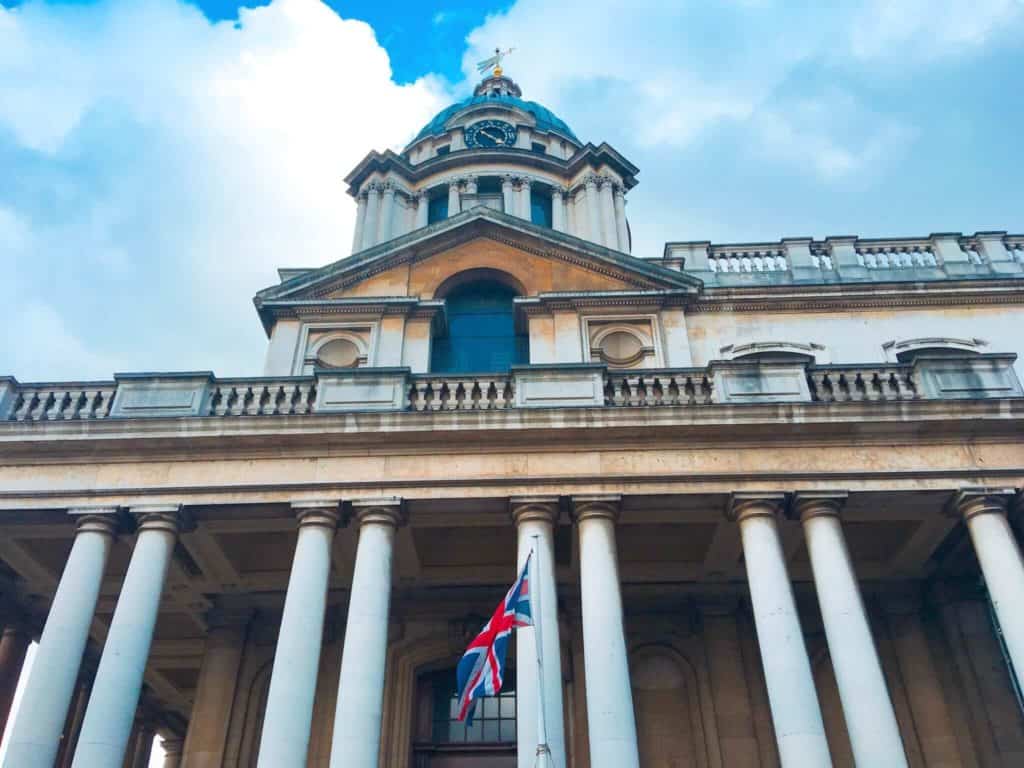 The King's Speech, Les Misérables, The Crown, Gulliver's Travels and Four Weddings and a Funeral are just a few of the things filmed at Greenwich University inside the Old Royal Navy College grounds. It's not surprising – it's so grand and impressive that you'll feel like you've gone back in time.

Greenwich University is worth a wander but you don't need to spend huge amounts of time unless you visit the Royal Navy exhibits which I'll mention later. This quick and free thing to do in Greenwich will give you a real feel for the neighbourhood.
6. The Queen's House (free)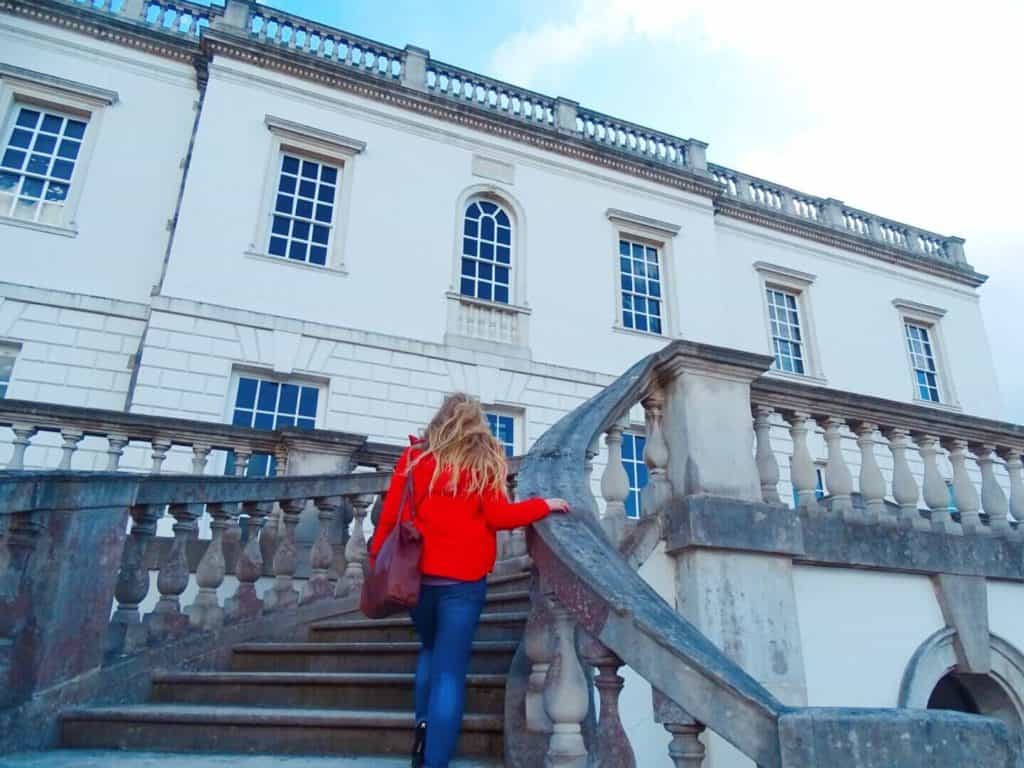 Another wonderful free activity in Greenwich is visiting the Queen's House, just across the road from the University. Despite the name, the Queen doesn't actually live there – but it was lived in by the Royals in the 1600s.

Now it's full of art and has a grand sweeping staircase which was the location of Rev R. W. Hardy's unexplained ghost photo (give it a Google – it's pretty convincing!). Art and architecture fans can also choose to take a £10 tour with an experienced guide.
7. Find deer in Greenwich Park (free)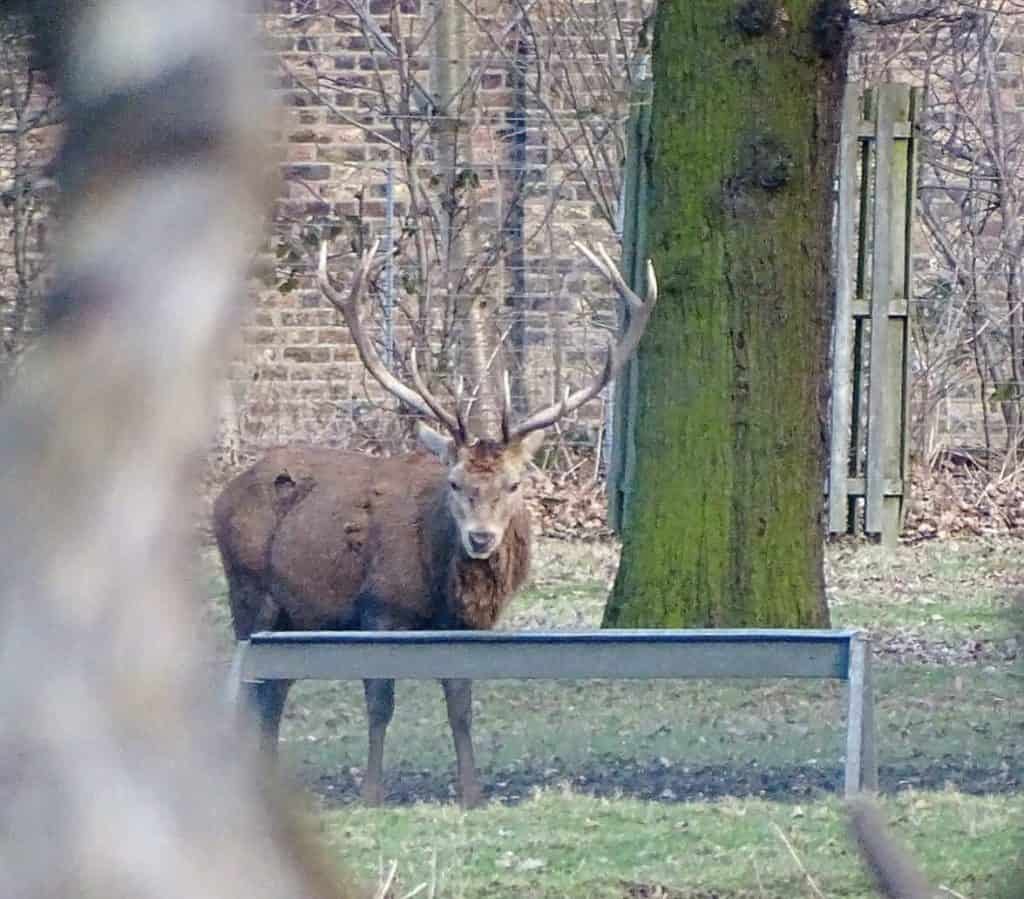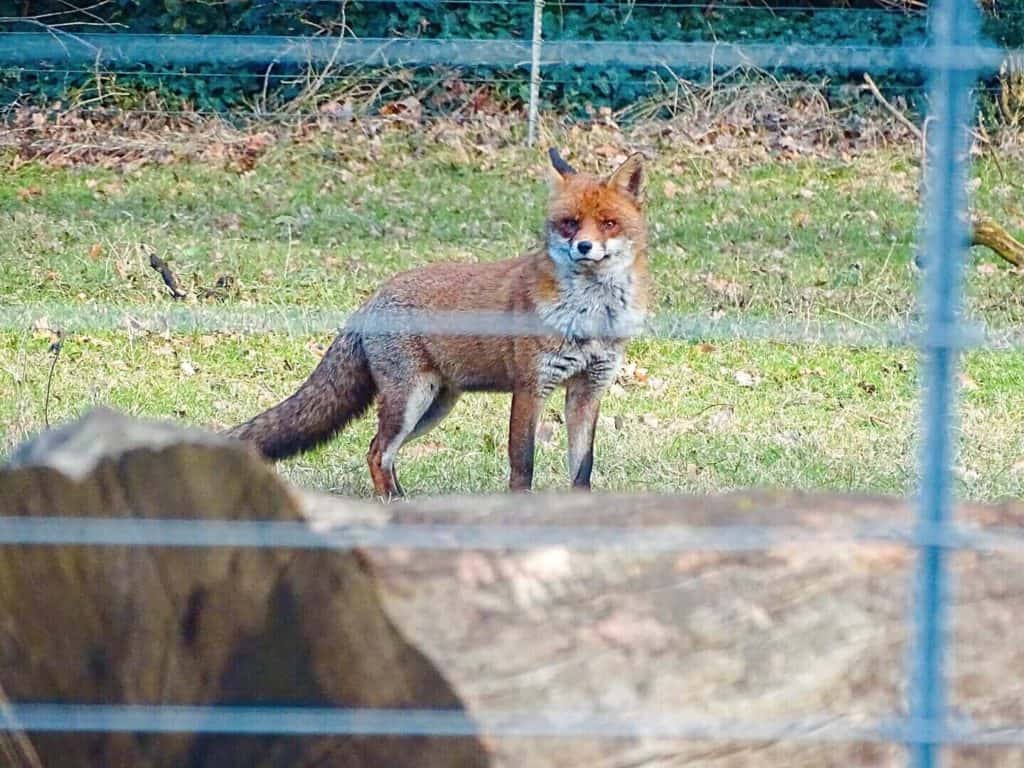 You might be lucky and see the deer close up in Greenwich Park or spy them as tiny specks miles away through the branches. For me it was the second option but luckily my camera zoom is the bomb (I bought it for seeing wildlife in Africa) so I managed to watch them through my viewfinder.
The deer viewing area is a little tricky to find. Head away from Greenwich after climbing the hill and enter the Flower Garden. Locate the Deer Park Trail (shown on signposts and on Google Maps) and stay on it until you come to the viewing platform. If that sounds complicated, I've pinned it here for you.
8. Learn about time at the Royal Observatory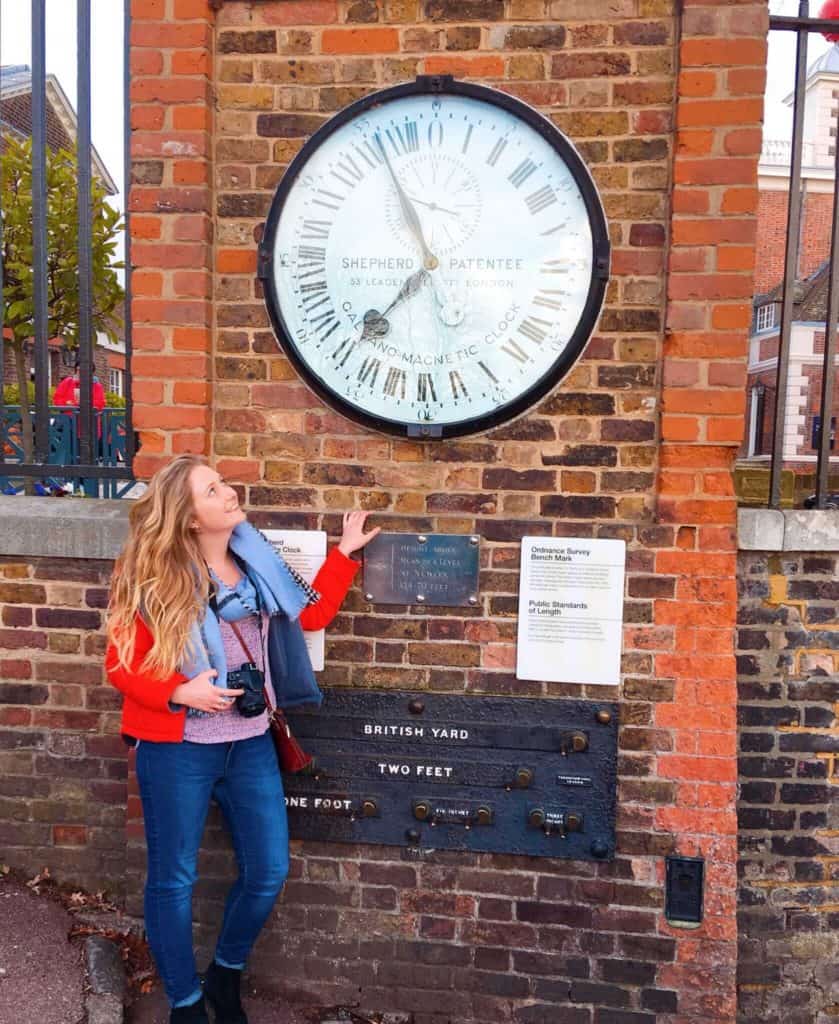 At the Royal Observatory you can learn about how GMT time came about, and you can also stand on the Meridian line: the point where East meets West and the two hemispheres connect.

If you have time (aren't I punny), definitely spend an hour here. It's a cheap thing to do in Greenwich at £16. As you may be noticing, almost all the other museums in Greenwich are free so it'll be one of your few expenses. Book a ticket in advance.
9. London's only Planetarium
It was at the Observatory that telescopes were used to identify the Meridian line so it makes sense that there's an astronomy element to Greenwich. You can pay an extra £8 and tag on Planetarium shows to your Observatory visit.
10. The National Maritime Museum (free)
I wouldn't say I have a huge interest in naval history but this museum is really visual, fun and interactive. There are usually about 10 exhibitions on at any one time telling the story of the expeditions that shaped our modern world. A few pounds donation is optional on your way out.
11. Take a Thames boat trip from the pier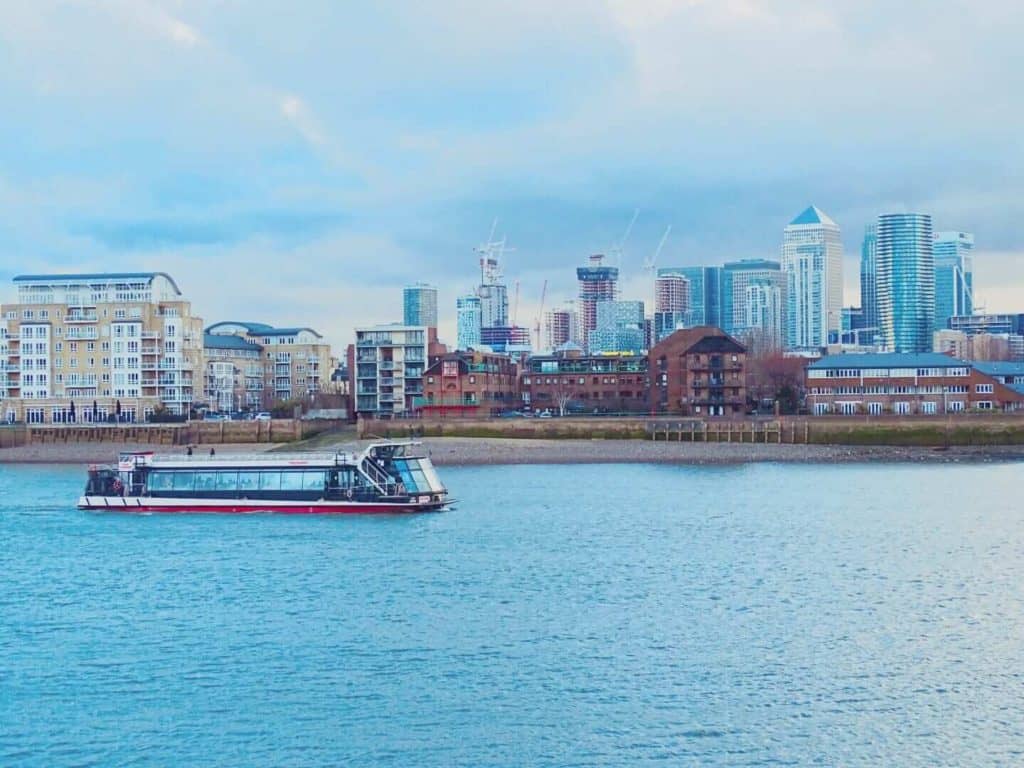 You have two options here:
Book a sightseeing cruise for £13 with GetYourGuide which generally run between 10am and 5pm.
Cheap option: Catch the River Bus by Thames Clippers which is not a cruise but a transport option popular with commuters. For a couple of pounds you can travel eastbound to North Greenwich or westbound towards the London Eye. You can tap in and out with an Oyster/contactless card or book online.
Either way, catching a boat between Greenwich and central London is a good way to combine the sights of the river with getting to where you need to go.
12. Old Royal Navy College
The ORNC has a beautiful chapel and London's largest painted ceiling (tours are £11 here). Alternatively, just pop into the Visitor Centre for free and take a selfie wearing a captain's hat. The Visitor's Centre is also a good place to learn about Greenwich's history and play at some interactive exhibitions.
13. Fly on the Emirates Air Line (North Greenwich)
Whiz across the water and past the O2 on London's first cable car. You can take it return for the experience or one way as a scenic way to make it to the other side of the river. A single is £3.50 on card/Oyster and £4.50 in cash. Board it in North Greenwich and travel across the river to Docklands or vice versa.
14. Find nautical details (free)
Go on a hunt for all things ship-themed. I found a big wheel above Starbucks and an adorable anchor knocker just around the corner.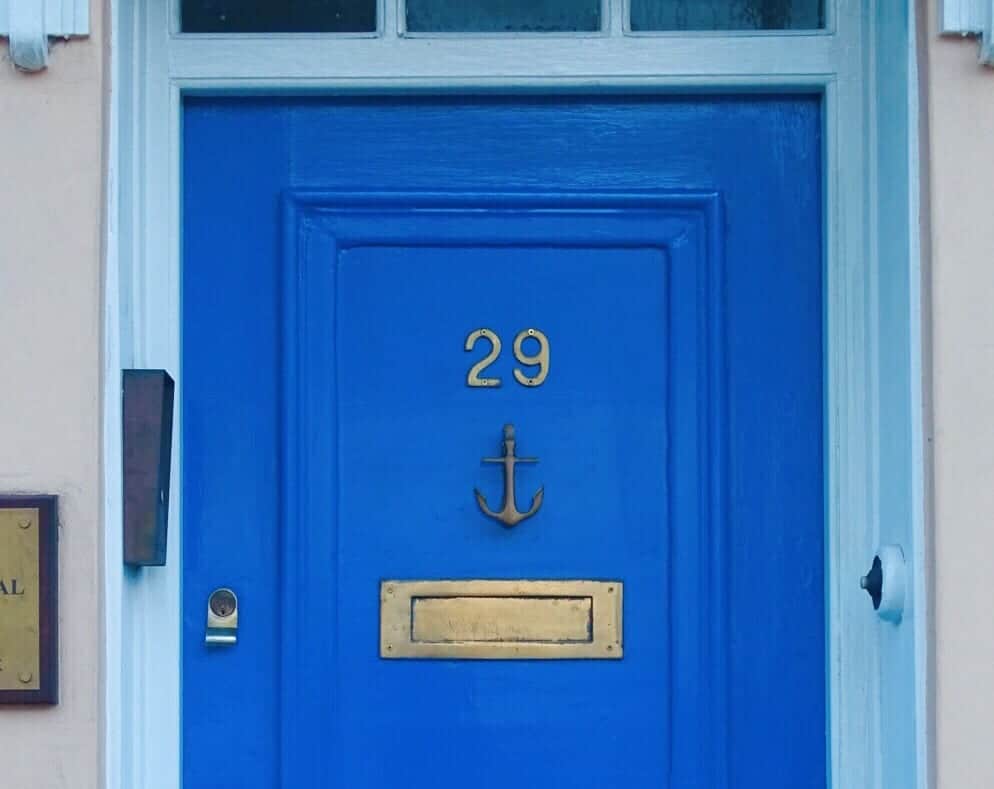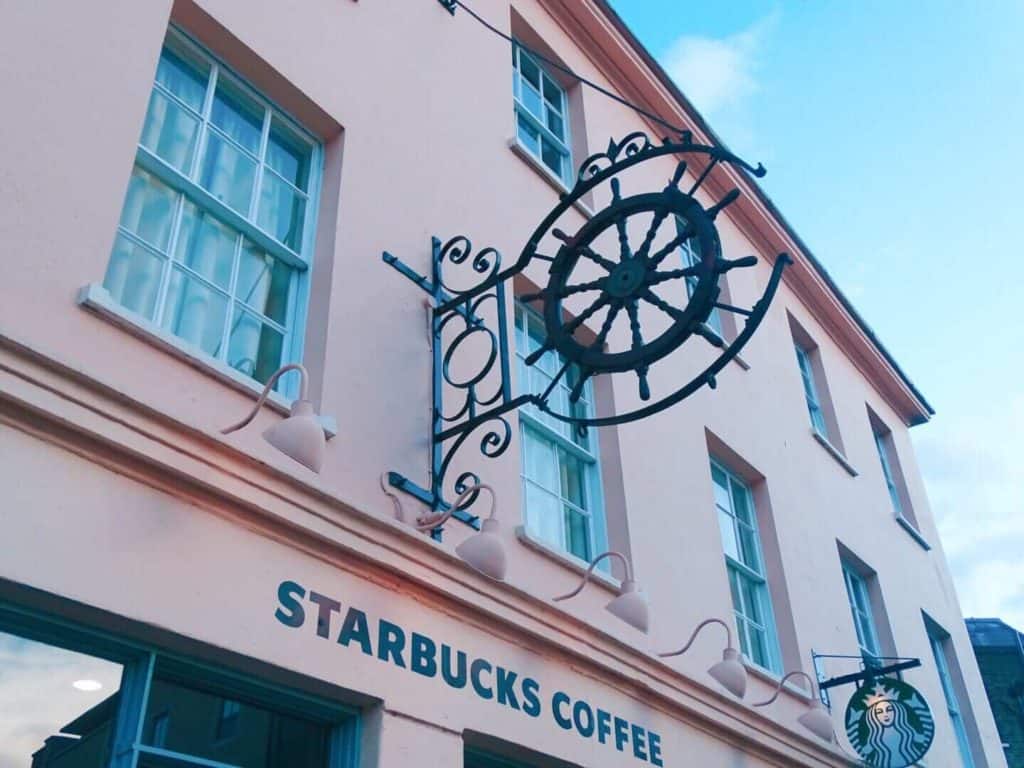 How to spend a cheap day in Greenwich
It's unlikely you'll have time for all these cheap Greenwich activities in one day. Here's a good intro itinerary for a first-time visit:
Arrive by Tube or boat (see 'getting there' section below).
Morning – wander some or all of the following: Greenwich University, the National Maritime Museum, the Queen's House and the Old Royal Navy College (pick the ones that interest you)
Lunchtime – fill up at Greenwich Market
Afternoon – Explore the Cutty Sark, Greenwich Hill and the Royal Observatory.
Later – sink a pint at the Gypsy Moth before finding some dinner.
Cheap eats in Greenwich
Goddards at Greenwich – this family-run pie and mash shop serves amazing pies made with 100% British produce and a secret pastry recipe. Choose from different fillings including vegan options and stay for a tasty dessert. They're cheap and there's hardly a review on Trip Advisor less than 5 stars!

Royal Teas – healthy (and non-healthy) brunches, freshly roasted coffee and a great selection of cakes. Good for escaping the crowds and having a breather from sightseeing.

Nando's – stay with me here! I'm not recommending them for the food but for the fact that I genuinely think they have the best view in Greenwich. They're sandwiched between the Cutty Sark and the Thames with spectacular views of both from their open roof terrace. And well, if you're travelling on a budget, who doesn't love a cheeky Nando's?
Budget tips for visiting Greenwich
My recent day out cost me £15, all of which was on food at the market. I love how much is free in Greenwich – almost everything!

My best budget tip for visiting Greenwich is to know in advance what you want to pay for & book tickets in advance on the Royal Museums Greenwich website.
You can get a day explorer ticket for £23.65 online which includes the Cutty Sark, Royal Observatory and Meridan Line. This saves 30% on booking them in-person.
Even if you want to do a single activity, there's still a small discount for booking online.
You can book until the day of your visit – you just have to pre-select whether you'll visit 10am-1pm or 1pm-4.30pm.
Getting to Greenwich
By rail – catch the DLR (Docklands Light Railway) to Cutty Sark for Greenwich Meantime station. It takes 10 minutes from Canary Wharf or 20 minutes from Bank and you can tap in and out via Oyster or contactless card. There is a station just called 'Greenwich' but it's not actually the closest and gets you in a few minutes' walk around the corner.

By boat – catch a Westminster to Greenwich scenic cruise for £13.

Want to see the Library Phone Box? Do what I did and begin your day by catching an overground train from London Bridge to St John's then walk over to Greenwich (25 minutes).

I hope you enjoyed these free things to do in Greenwich and have a great time visiting. Greenwich is so different from the modern City, colourful Camden or hipster Shoreditch – and that's the diversity that I love about London! Shoot me any questions in the comments.
Is there anywhere cheap to stay in Greenwich?
Indeed there are a few hostels in Greenwich! St Christopher's are one of the best hostel chains with a couple of branches in London. The Greenwich Hostel is a great base for exploring the area. Book from £12 a night.
Thanks for reading my free Greenwich guide!
For more travel content, follow me on Instagram, Facebook, Twitter and YouTube.
If you liked it, please share it 🙂
Check out my other London posts:
See you next time for more adventures,
Rose
Ps. Pin these free things to do in Greenwich for later!