This post may contain affiliate links to things like tours, hotels, Amazon associates and products. These help me earn a small commission at no additional charge to you.
Sydney often gets voted one of the most expensive cities on earth – not great news for backpackers, or in fact anyone travelling on a budget! The good news is that once you've splurged on a place to stay, there are numerous free things to do in Sydney.
Free things to do in Sydney
The city is surrounded by nature and hiking trails which automatically creates free entertainment (and will boost your daily step count – an excellent excuse to spend your saved dollars on brunch!).

It's not all hikes, however. The city centre has some free attractions including culture, theme parks and hidden gardens. Here are the best free things to do in Sydney…
1. Visit the Botanical Gardens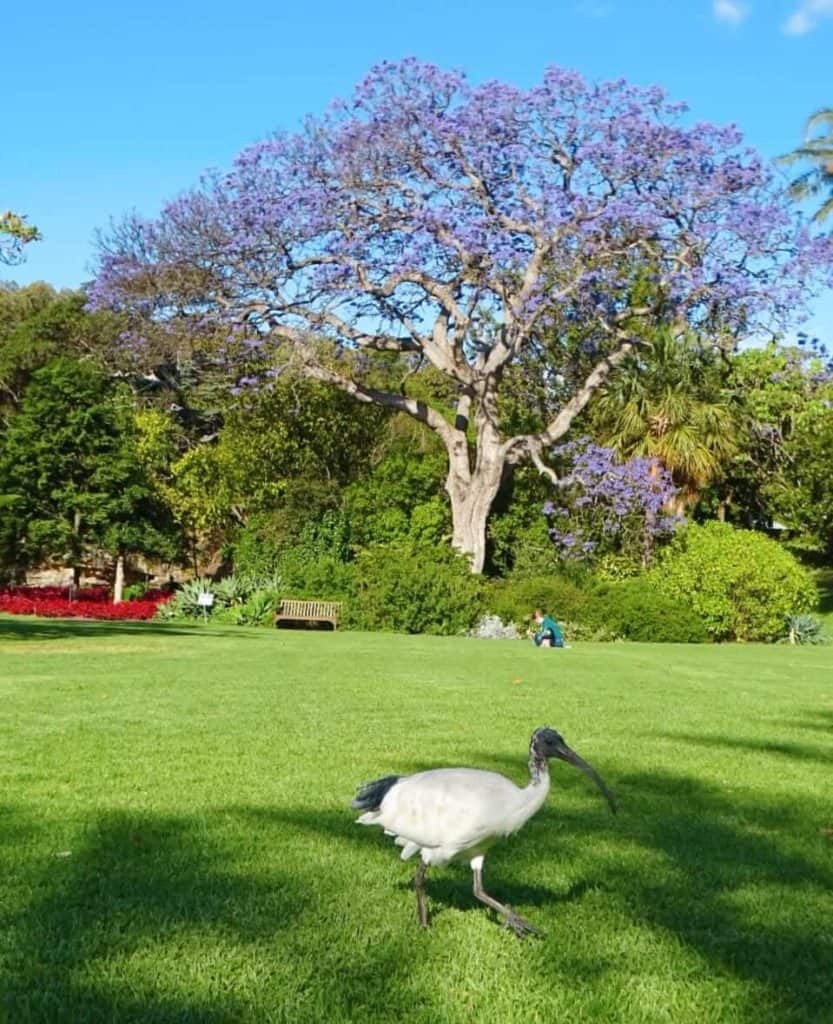 For me, Sydney's charm lies in its outdoorsy nature – something you can experience just seconds from the city centre. A visit to the Botanical Gardens is one of the best free things to do in Sydney, as well as a fantastic introduction to the city.

From Central Quay and the Opera House, you can walk straight into the Botanical Gardens where you'll find endless places to sit and relax. As well as wildlife, water, and purple jacaranda trees in November, the gardens host events from dance parties to tomato festivals. Some are free and some aren't, but an afternoon strolling the gardens will never cost anything.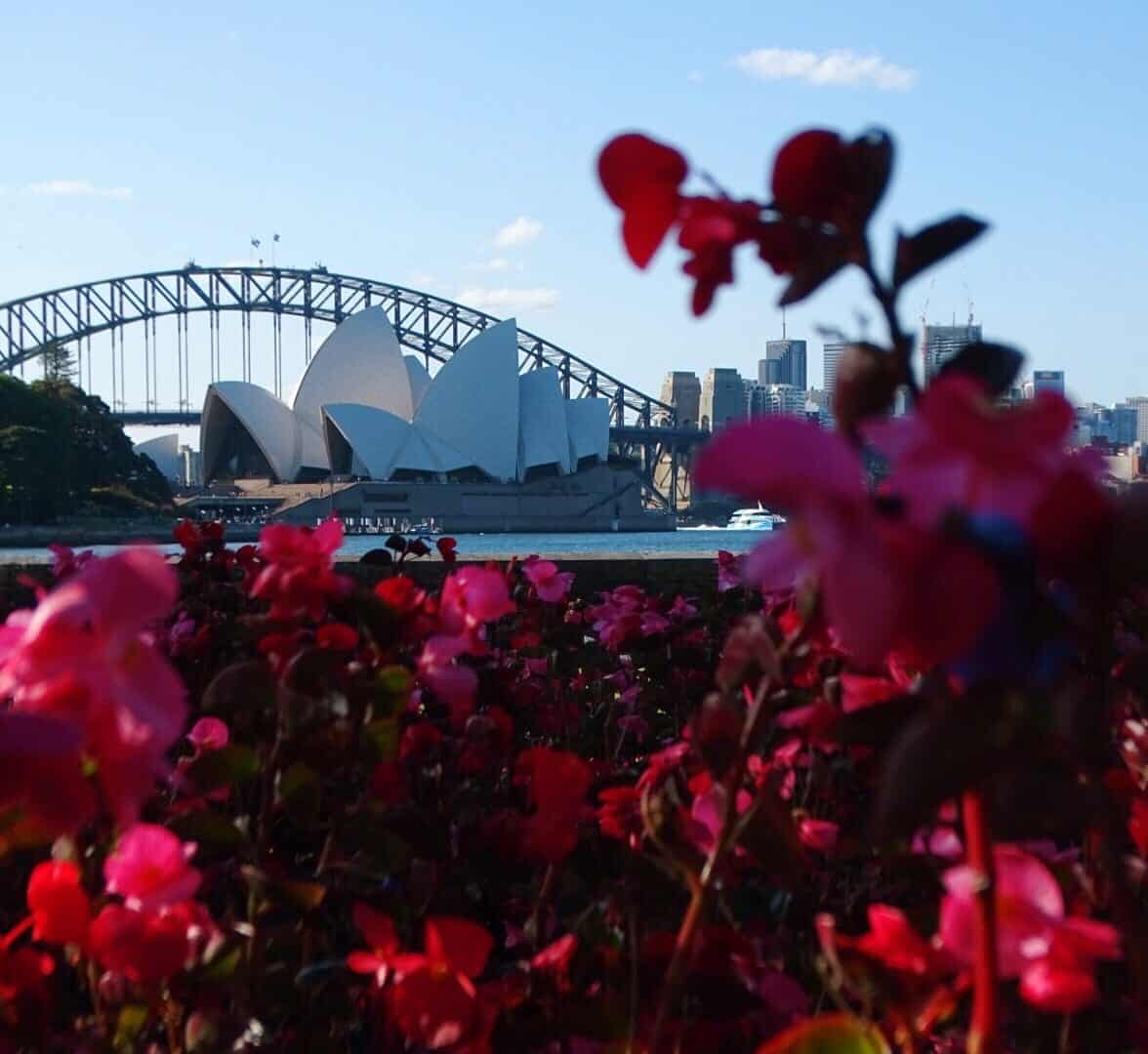 2. Walk to Mrs Macquire's Chair
Tagging onto the last point, a walk in the Botanical Gardens can be combined with a visit to Mrs Macquire's chair. Sorry to disappoint, there's no physical chair to end your walk but there is an incredible view!

From the tip of this peninsula, you can see over the Opera House and Harbour Bridge. Visit at sunset to end a stunning day in the city.

To get to Mrs Macquire's Chair, walk through the Botanic Gardens. It's a 15-minute walk from the Opera House or 20 minutes from Circular Quay.
3. Escape to Wendy Whiteley's Secret Garden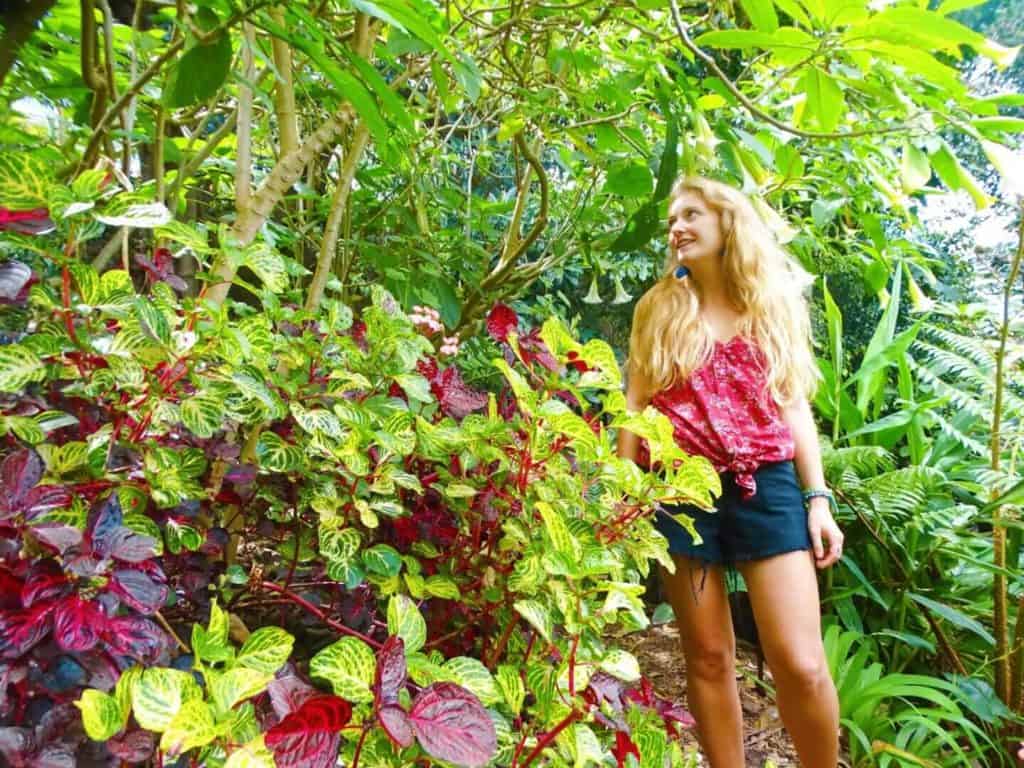 One of the best hidden gems in Sydney is Wendy Whiteley's Secret Garden. I ended up going twice during my recent visit to Sydney. It's the cutest little spot on the north side of Harbour Bridge.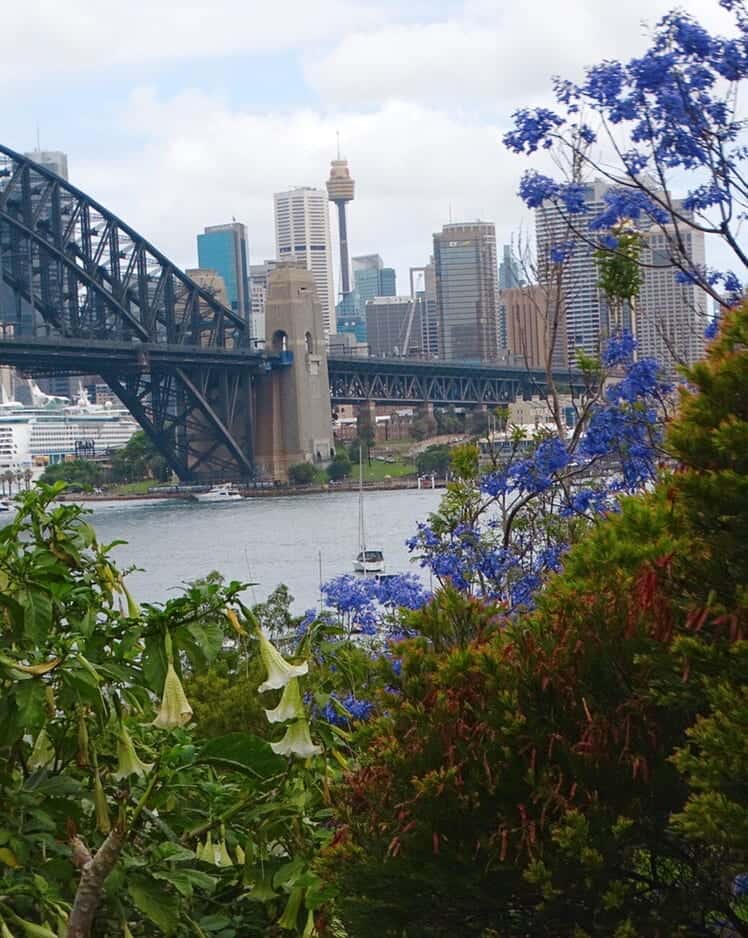 Named after Wendy Whiteley (a famous cultural figure and wife of Australian artist Brett Whiteley), the garden is a peaceful haven in otherwise busy Sydney.

It's full of unusual plantlife and secluded places to sit, plus the views out over Lavender Bay and Harbour Bridge are stunning. It would be a great place to read, write or just have some me-time.
4. Luna Park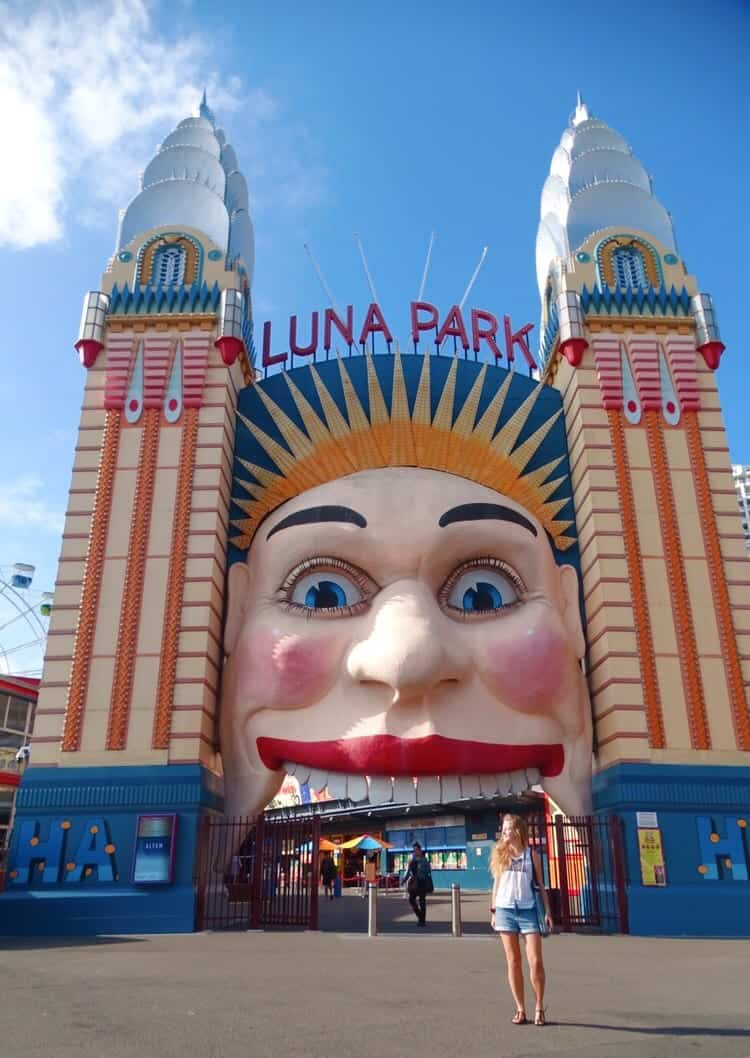 Luna Park is one of the most colourful and quirky places in Sydney. It's a city theme park with retro-themed rides and a gigantic clown face at the entrance. Those with a phobia may want to steer clear but otherwise it's a must for budget travellers to Sydney.

You have to pay for the rides but it's free to wander and take photos.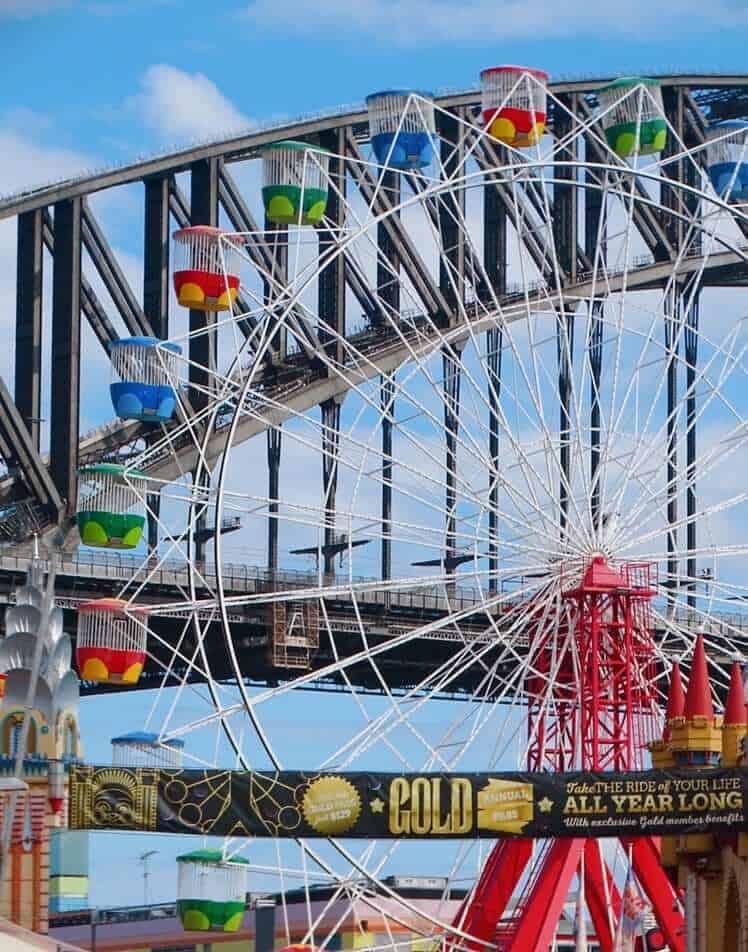 Opening hours – Luna Park is open weekends, public holidays and school holidays, which means it's open all throughout the summer months.
5. Walk Harbour Bridge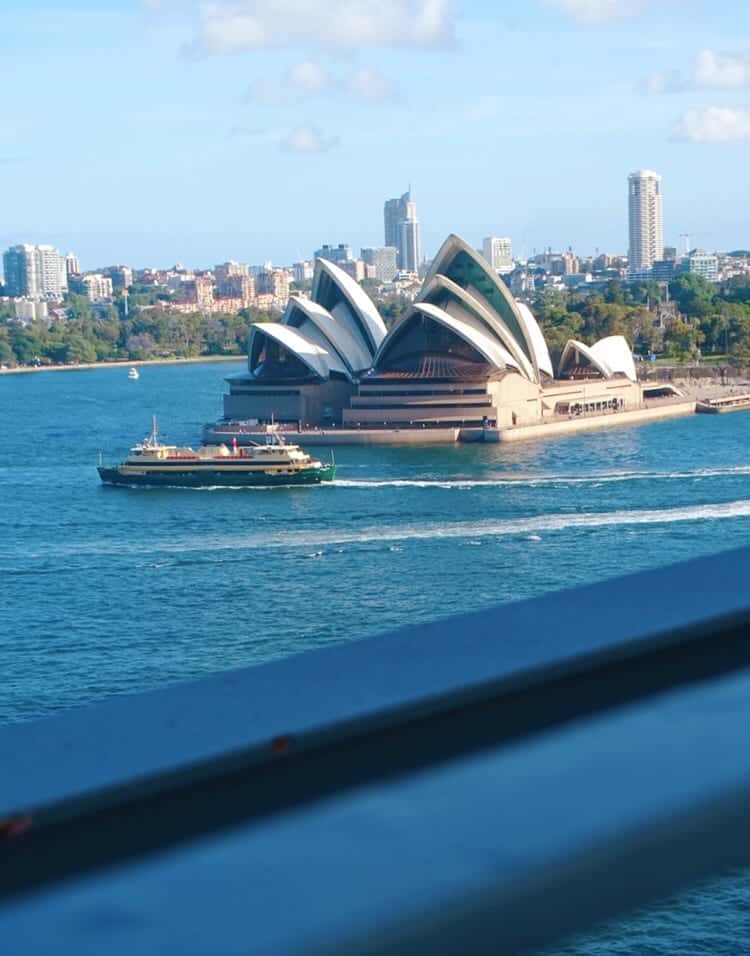 Did you know that Sydney's most iconic structure (apart from the Opera House) costs $0 to visit? The famed bridge climb is indeed expensive but there's nothing to stop you walking across it for free. You'll get all the same views over the Opera House and the city.
Combine the last 3:
To combine Wendy's Secret Garden, Luna Park and Harbour Bridge into a couple of hours, walk across the Bridge from the city to the north side. Disembark near Milson Point station and walk 5 minutes to Luna Park.

Enter via the comic mouth and take the back entrance (by the kids rides) to Lavender Harbour. Walk around it and watch boats bobbing peacefully with a backdrop of Harbour Bridge. For such a central location, it's so quiet!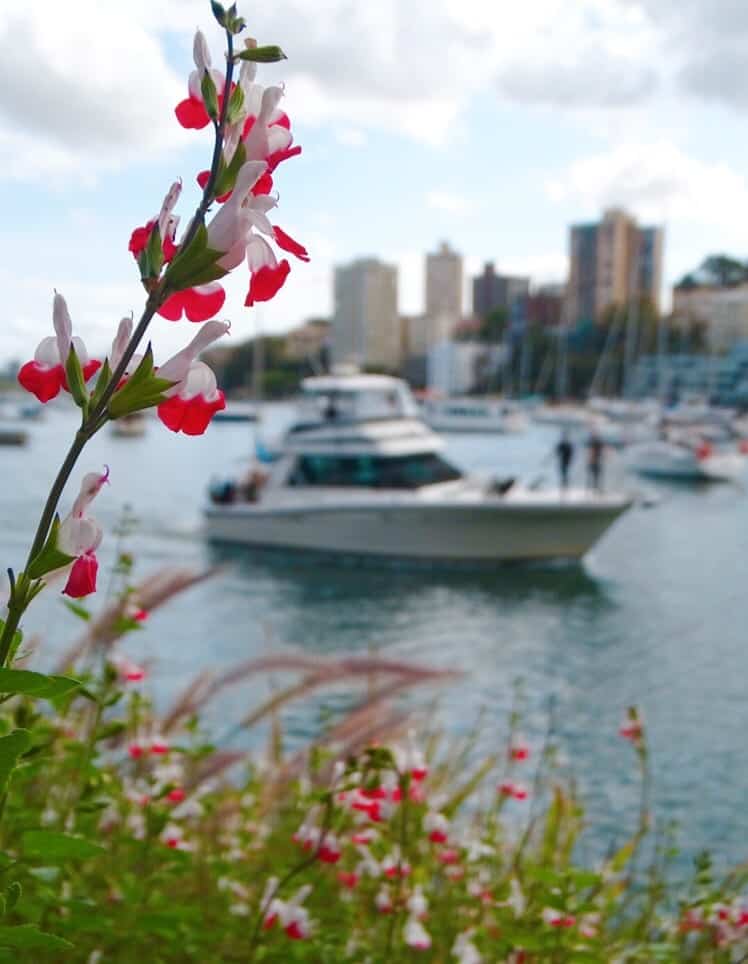 Finally, walk under the railway tunnel to enter Wendy Whiteley's Secret Garden. The perfect city walk!
The Manly to Spit Coastal Walk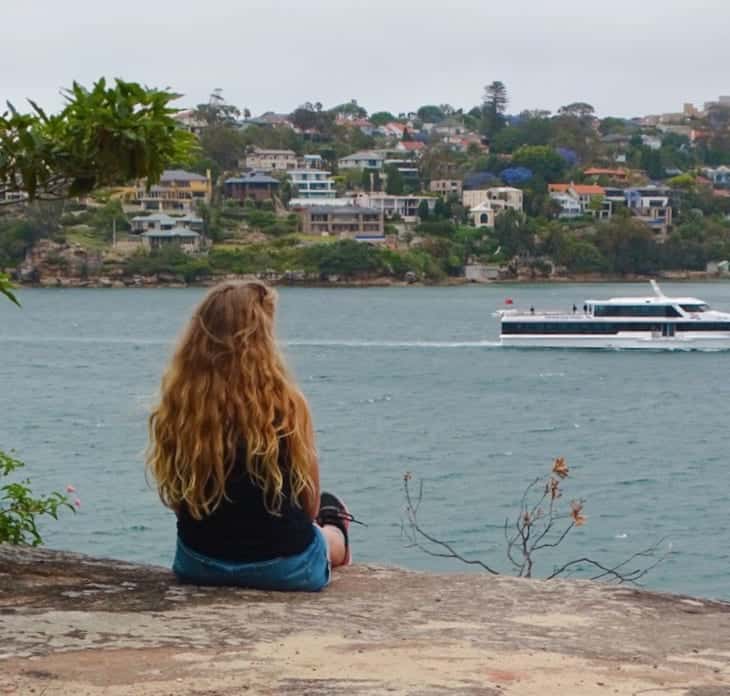 I had the worst weather for this coastal walk and it was still gorgeous… So I imagine on a sunny day it's spectacular! The Manly to Spit Bridge walk takes around 4 hours and journeys around North Head, Dobroyd Head and some seriously stunning beaches and viewpoints.

Even though it's a popular hike, the route was fairly secluded and I had some peaceful moments watching kookaburras and lizards. If you have time, it's a gorgeous free day out in Sydney.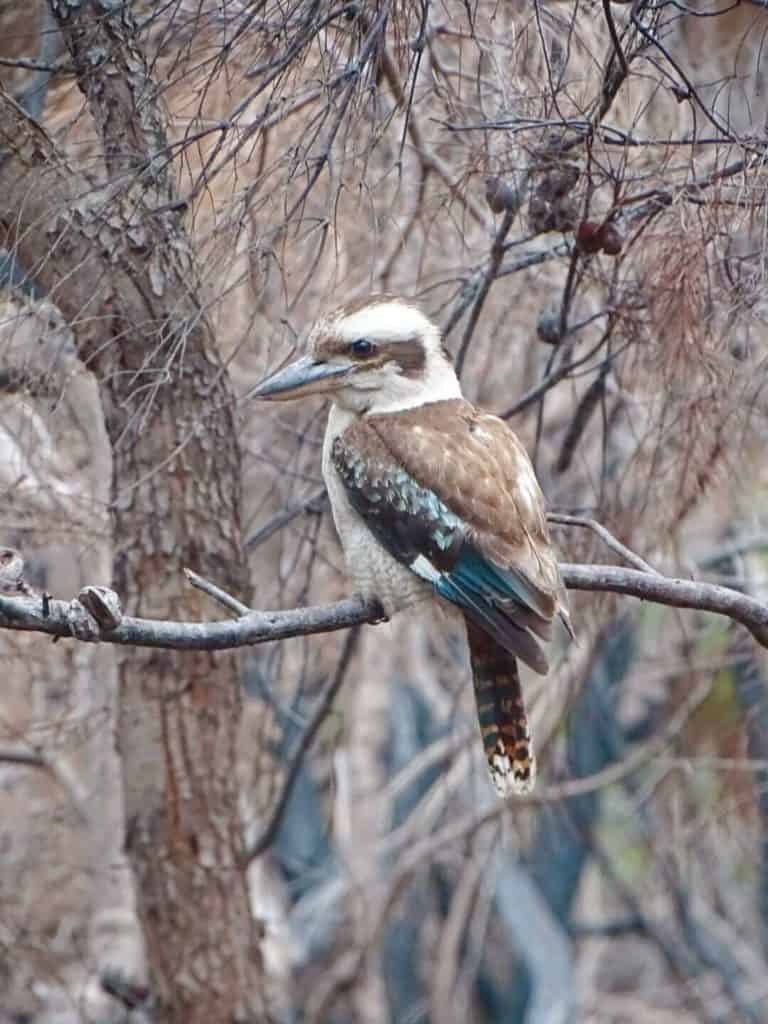 To begin the hike, catch a bus or ferry to Manly Beach. The ferry from Circular Quay may be $10 but it's the only thing you'll pay for and doubles up as a sightseeing cruise. A bargain for the price it is! Many people ride it just for the experience while visiting Sydney.
7. The Art Gallery of New South Wales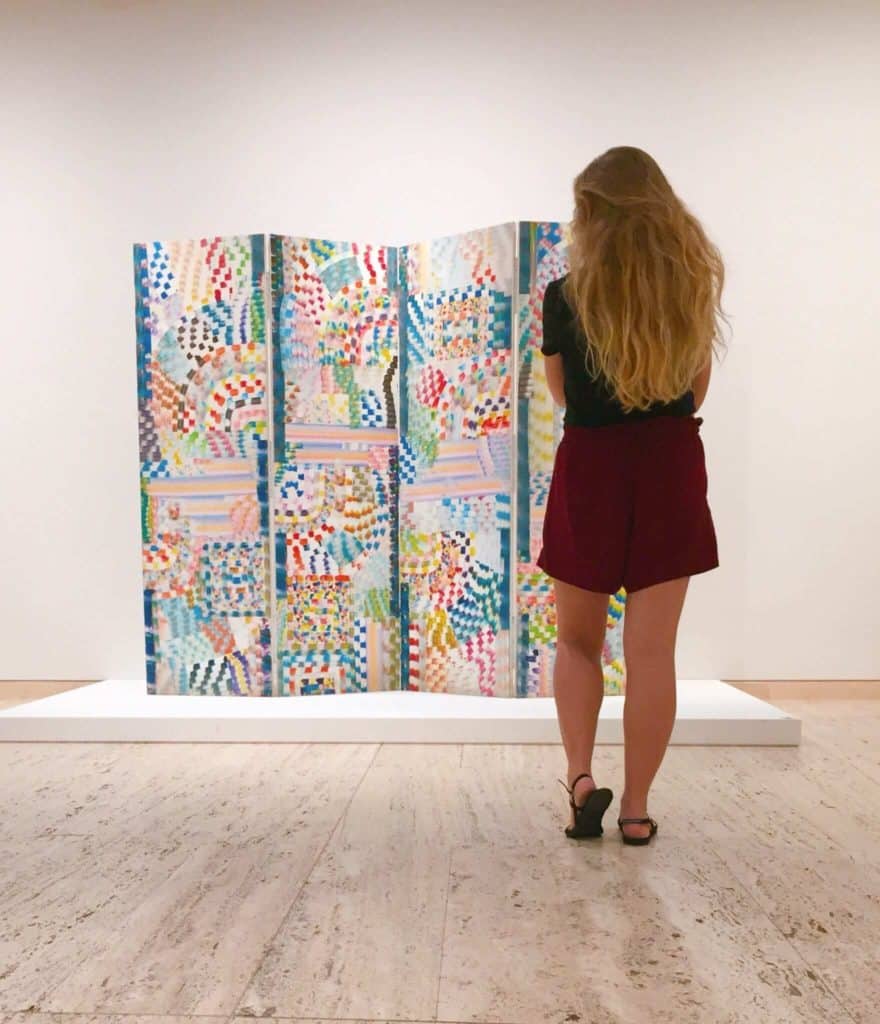 Across the road from the Botanical Gardens is another free thing to do in Sydney: the Art Gallery of New South Wales. There's lots to see here including modern and Aboriginal art.

On Wednesdays, they even have a free after-hours event until 10pm which includes gallery tours, workshops and live music depending on the day.
8. The Bondi to Coogee Beach Walk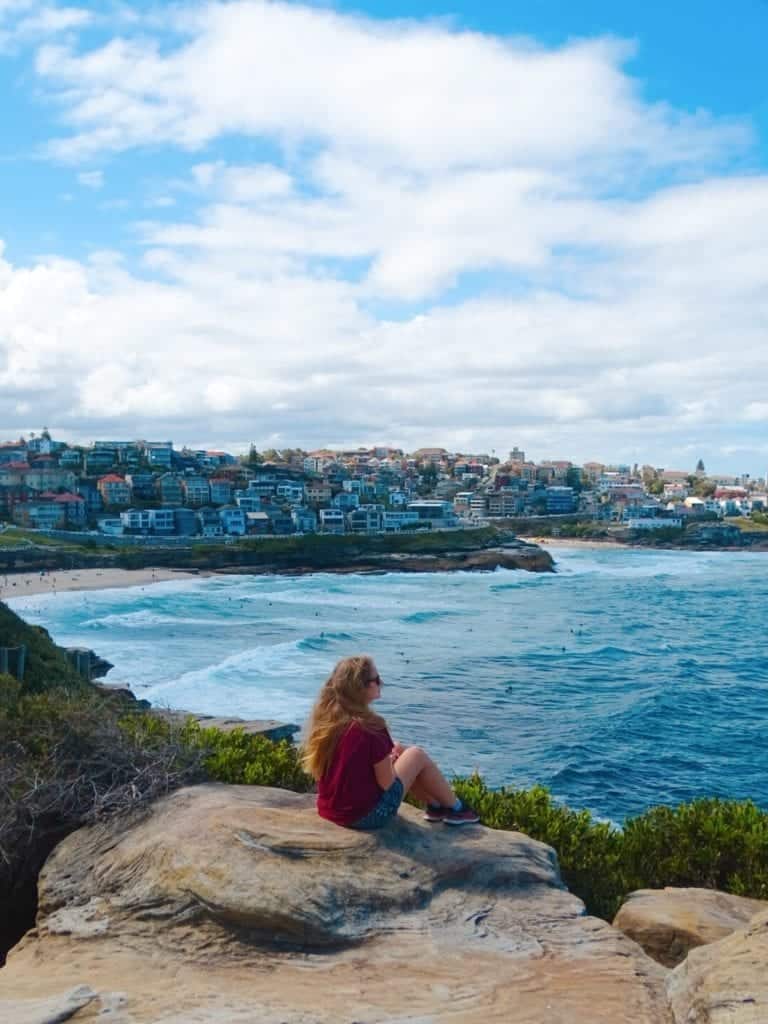 The Bondi to Coogee Track has to be the most popular free activity in Sydney. Every day tons of people make the pilgrimage from Coogee Beach to Bondi Beach or vice versa. It's not a secluded nature hike and you won't get it all to yourself but it's well worth doing.

No need for intrepid gear – you can do it in flip-flops and swimwear if you like, stopping at cafes and beaches along the way. While the walk only takes 2 hours, you can make a day of it.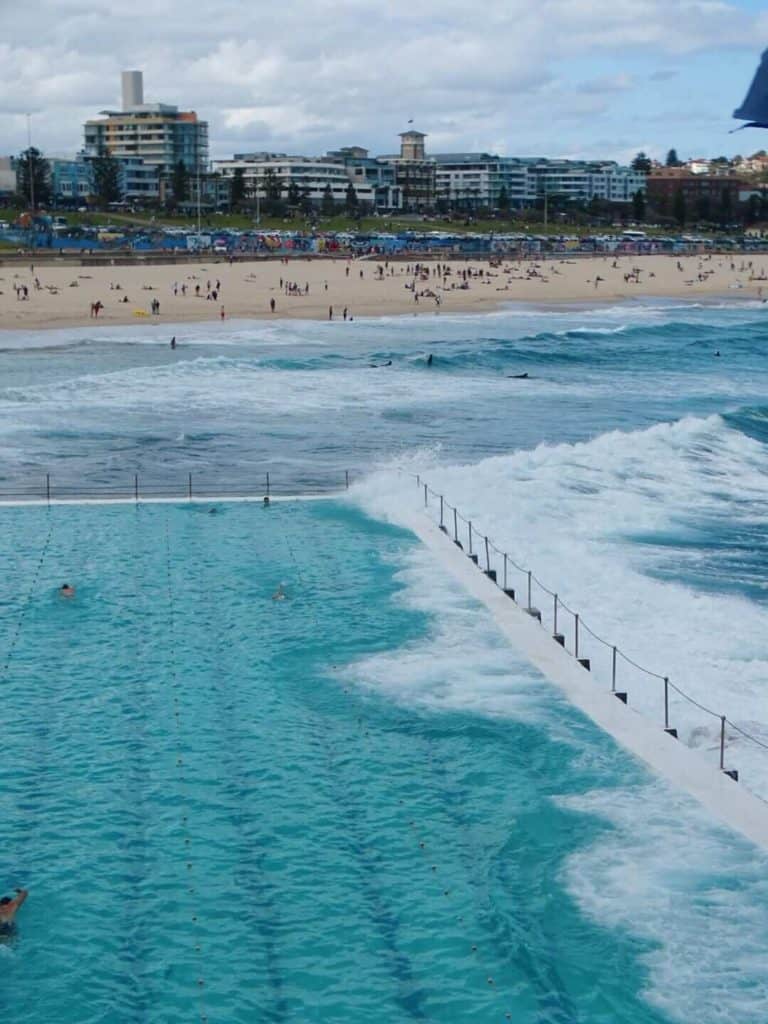 Finish the walk at Bondi Beach where you can swim, sunbathe, admire the vibrant street art or visit the iconic swimming pool at Bondi Iceburg Club (soz not free – pool access is $8).
9. Rose Bay to Watson's Bay Walk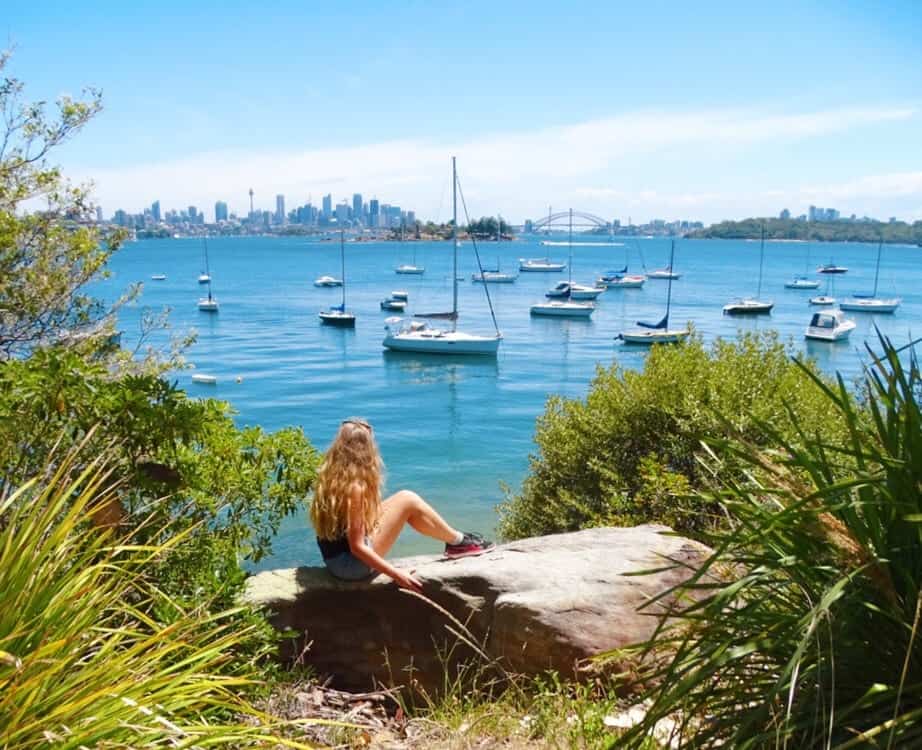 Yep, another walk but how could I not mention one this beautiful? Of all Sydney's hikes, this was my favourite without question. Whichever end you start from, the best bit was the Hermitage Foreshore Track which is closer to Rose Bay… How lush are these views across to the city?
Read next: the Rose Bay to Watson's Bay walk – know before you go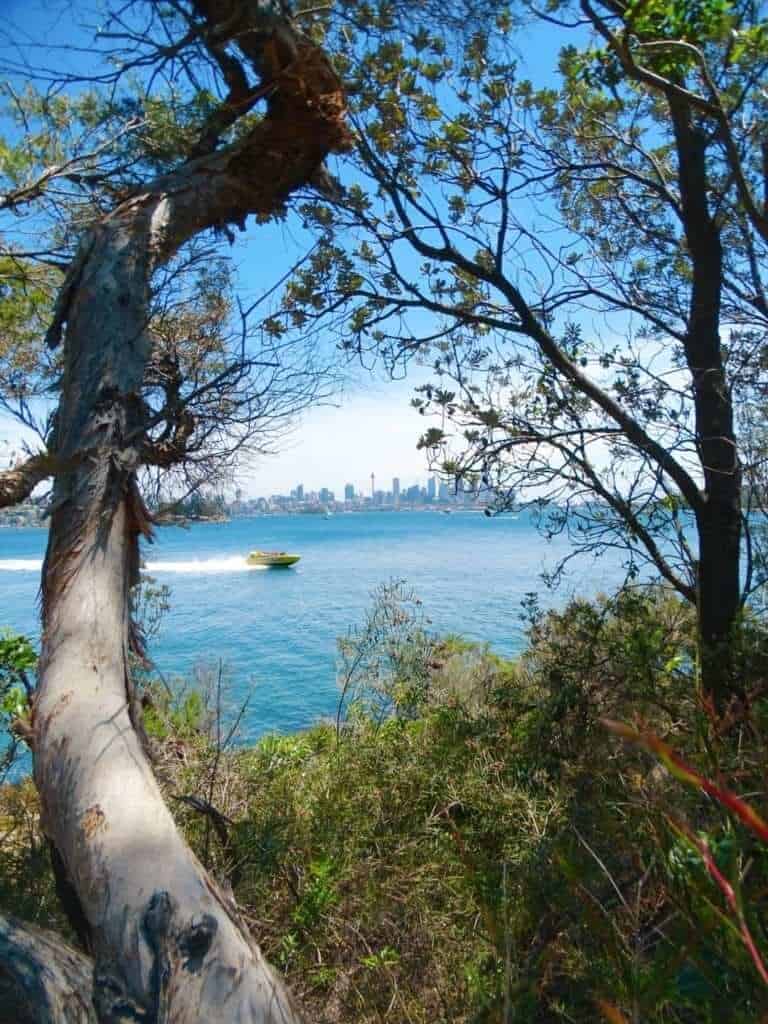 Apart from the transport there and back ($7.50 on the ferry or $4.70 on the bus), this gorgeous day out won't cost you a penny. To make it even cheaper, do what I did and bring a packed lunch or last night's leftovers!
Thanks for reading!
Check out my other Sydney posts:
Rose
Ps. Liked these free things to do in Sydney? Pin this for later!