This post may contain affiliate links to things like tours, hotels, Amazon associates and products. These help me earn a small commission at no additional charge to you.
Welcome to my Freetown Christiania travel guide, one of the weirdest and most wonderful places I visited in Denmark (and possibly the world!).
This place is the total opposite to the rest of ordered, clean Copenhagen just across the bridge. As my tour guide on a walking tour told us, 'if you have a spare hour here, drop everything and visit Freetown Christiania'.

Of all the things to do in Copenhagen, this is for sure the most unusual.
Visiting Copenhagen? Check out my other blogs:
In this guide, I'll share my Freetown Christiania tips and explain the area's rules to ensure you have a safe and enjoyable visit.
Freetown Christiania, Copenhagen
Freetown Christiania is a neighbourhood not far from the centre of Copenhagen which was founded in 1971 by a couple of hippies who were fed up of societal rules so decided to create their own community. Nowadays it's known for its alternative vibe and is home to a thousand residents.

Unusual things about Freetown Christiania include the fact that it's green, car-free – oh, and there are drugs. Lots of drugs. While they're technically illegal, they're overlooked by the police and openly sold on the main street which is (not so subtly) called 'Pusher Street'.
Accompanying the hippie vibe is a sense of solidarity and a focus on sustainable communities. There are also galleries and cafes in Christiania and it's a place that's become popular with tourists.

I'm all about seeing different cultures and ways of life so I knew I was going right in…
Facts about Freetown Christiania
Renting and buying houses isn't an option so you can only be given a home by the foundation who own the land.
Despite the fact it's now a chill place, for 40 years until 2012 it was full of clashes between the inhabitants and the rest of the city.
Photos are banned along Pusher Street because locals don't want images of drugs circulating.
What to expect when visiting Freetown Christiania
Freetown Christiania is a really colourful place full of street art and despite the drugs and violent history, doesn't feel at all scary or unsafe. I went as a solo female and loved visiting Freetown Christiania. It was busy and everyone was friendly. Follow my Freetown Christiania below and I'm sure you'll love it, too.

Pusher Street is so colourful. Nepalese prayer flags swing in the breeze and stalls sell weed like other markets sell trinkets. It's the most surreal place!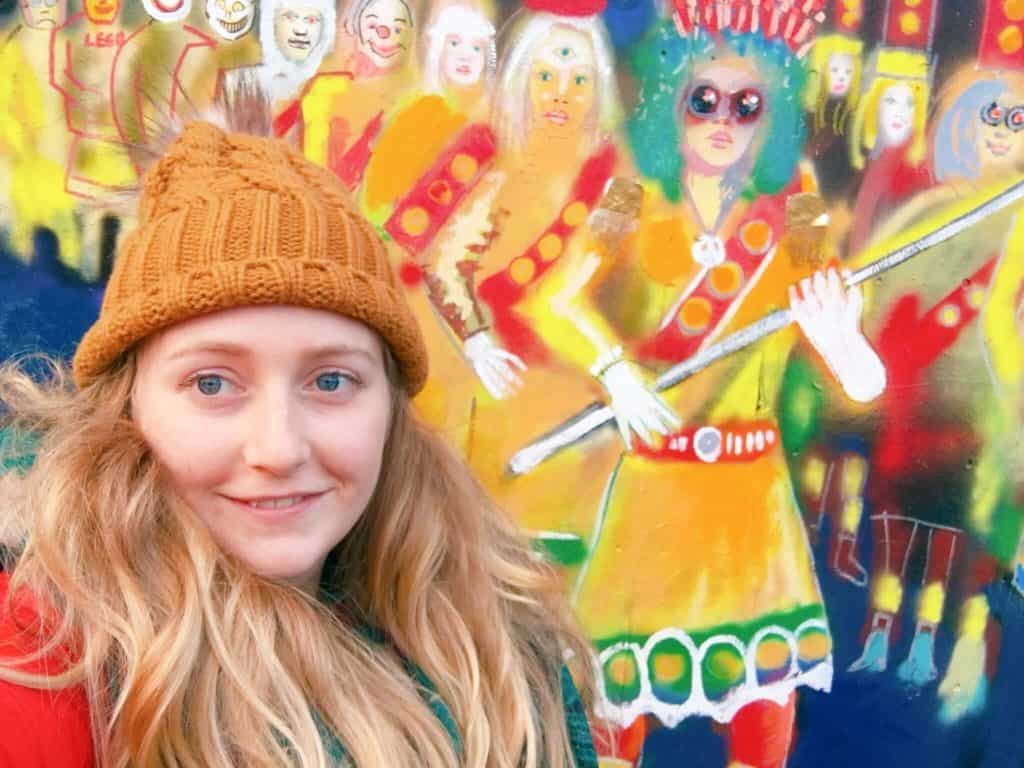 Freetown Christiania rules
Because of the area's turbulent history, there are a few guidelines for visiting. Observe these but don't let them scare you. They aren't enforced by law but will make your trip safer and more enjoyable. Here are my Freetown Christiana tips:
DON'Ts for visiting Freetown Christiania
Take photos where you're not allowed, for example Pusher Street. There have been cases of tourists having their cameras broken by angry locals. You'll find other areas where you can like the Christiania Art Gallery South Pacific where most of my photos were taken. If in doubt, just ask.
Run because can be associated with police raids and incite panic.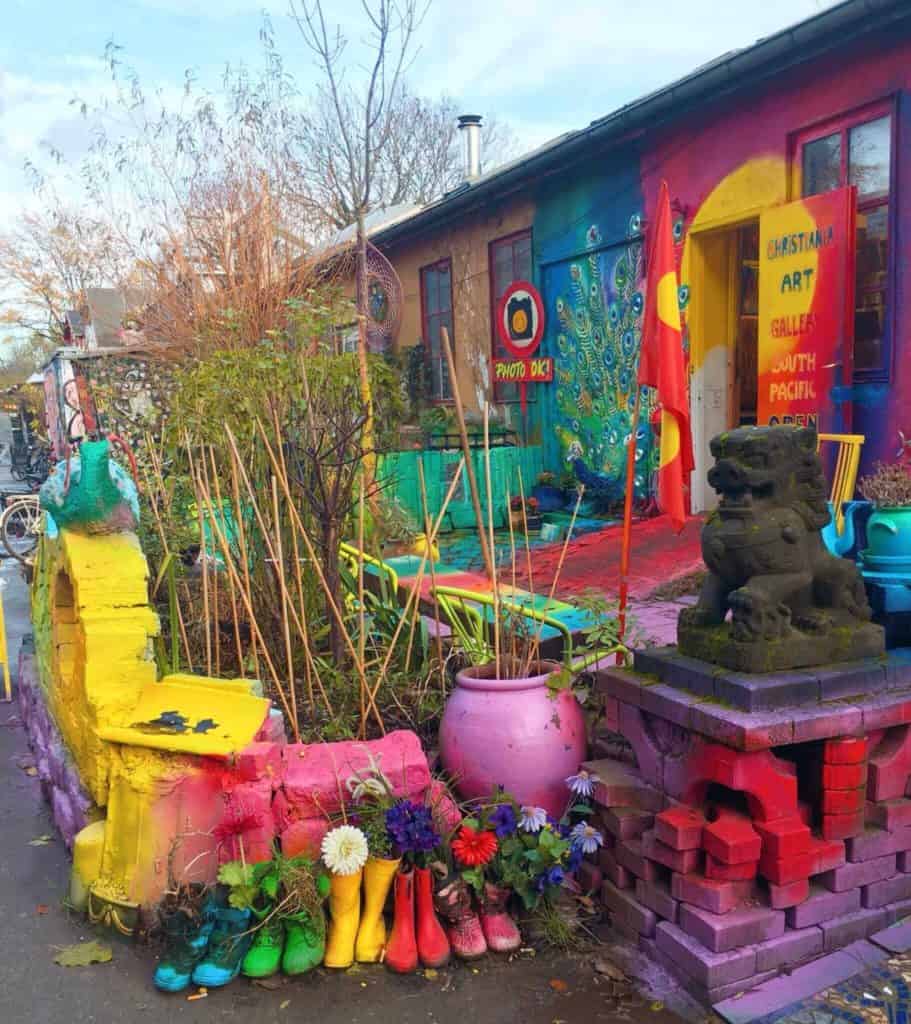 DOs for visiting Freetown Christiania
Eat. Try out Morgenstedet, an organic, veggie eatery with a pretty courtyard or Spiseloppen inside a refurbed warehouse. This restaurant has a creative menu reflecting the home cuisine of the staff and chefs of 16 nationalities.
Chat! The locals are very friendly provided you respect their rules. Talking to them will give you an insight into their culture.
Go in the morning or afternoon if you're a solo female because you'll feel that bit safer. I felt very secure but I can imagine it being a bit more sketchy after dark.
I hope these Freetown Christiana rules are useful. You'll feel perfecting safe if you follow them.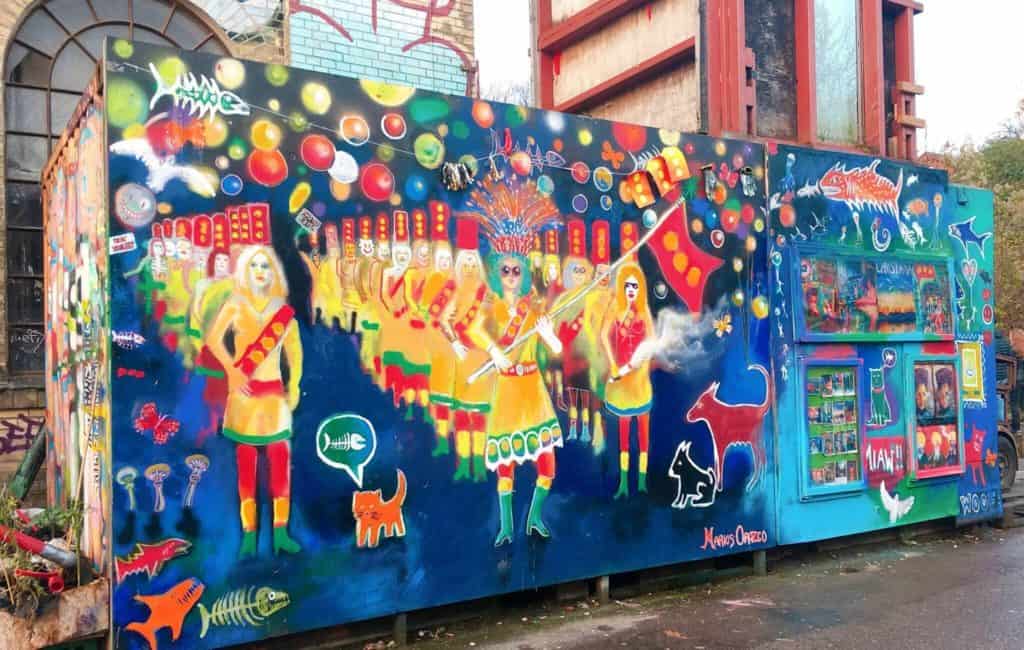 Don't miss Nemoland!
Nothing to do with the Disney film, Nemoland is a cafe and concert venue. In the summer there are two open-air gigs every Sunday (6pm and 8pm) where you can get a taste of Danish music.
Getting to Freetown Christiania Copenhagen
You can easily arrive by foot. From Nyhavn Harbour, cross the bridge and keep walking. You'll come to Christiania after about 15 minutes.
Freetown Christiania opening times
While there are no official Freetown Christiania opening times, I would recommend timing your trip before sunset. In the winter, you'll want to visit in the early afternoon but during the summer, you'll feel safe walking around much later in the day.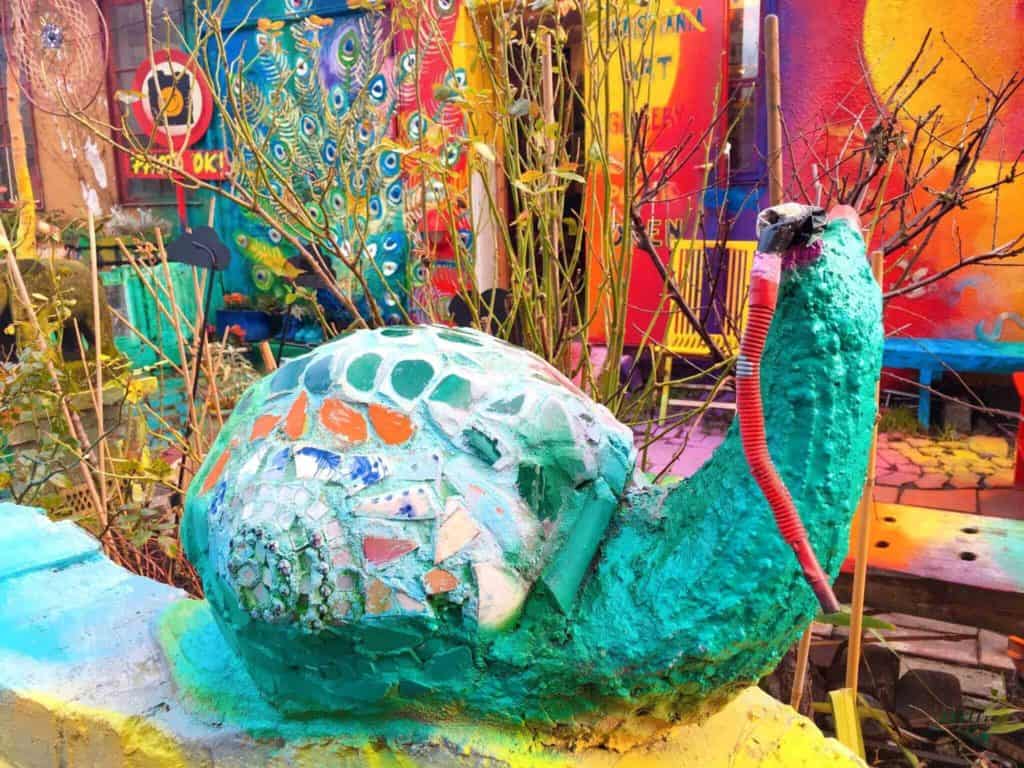 Tours of Freetown Christiania
If you're keen soak up the history when visiting Freetown Christiania, you can take a walking tour. Tours aren't permitted inside Christiania but they'll take you around the perimeters and tell you the facts then leave you at the gate so you can go inside.

I decided against this option only because the tour didn't finish 'til 4.30pm by which time it would be dark. If you're visiting in the summer when it stays light longer, I think a tour would be a great idea.

Consider a tour with Copenhagen Free Walking Tours. I did the general Copenhagen tour with them so I'm sure the Freetown Christiania one would be great too.
Thanks for reading my Freetown Christiana travel guide
If you liked it, please share it 🙂
See you next time for more adventures,
Rose
Ps. Liked my Freetown Christiana travel guide? Pin it for later!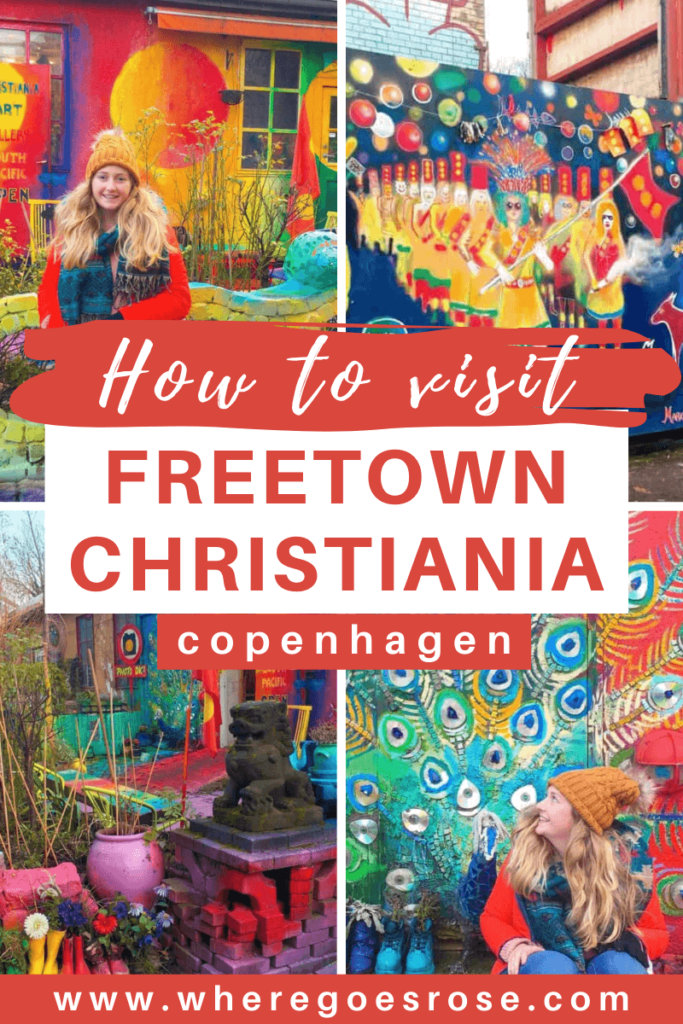 TRUSTED RESOURCES FOR VISITING DENMARK

Getting around by air – I use Skyscanner and search by month to see the cheapest dates.

Driving in Europe – use Rentalcars.com to compare car rentals in European countries (and all around the world).

For trains, I use RailEurope. The search feature allows you to compare prices, and they show live departure times on the website.

For buses, I use FlixBus. Find journeys between European countries from €1! 

For hotels and self-catering apartments, I use Booking.com. You can filter by review score and price to find the best-rated budget places. For hostels, I use Hostelworld.com.

To save money on accommodation, I use Trusted Housesitters, a website that connects homeowners going away and travellers who can sit their homes & pets.

Browse tours and activities on GetYourGuide.

Need travel insurance? I use True Traveller (for UK & Europe residents) since it's some of the most affordable insurance out there but still covers everything you'd need including various activities, valuables and pre-existing conditions. Unlike some companies, they insure you if you're already travelling / don't yet have your flight home booked. Get a quote.

For other nationalities, I recommend Hey Mundo and for long-term digital nomad travellers, I suggest Safety Wing.

Check out my resources page for more travel discounts and budget tips from my 10+ years on the road!