This post may contain affiliate links to things like tours, hotels, Amazon associates and products. These help me earn a small commission at no additional charge to you.
Having just spent a heavenly week in Wales with good weather, food and company, I've decided to share some facts about Wales that I learnt during my trip.

Whether you're planning a trip to Wales or searching for fun Wales trivia for a quiz, I hope these facts will amuse and interest you.
Planning a trip to Wales? Check out my ultimate Wales road trip!
Wales intro
Before we get into my Wales facts, a little introduction. Wales is a small country in the southwest of Great Britain, an island made up of Wales, England and Scotland.

The capital city of Wales is Cardiff and there are several other cities like Swansea and Newport. Wales is known for its rugged coastline and mountainous scenery in the north. It's a beautiful country with lots to love about it.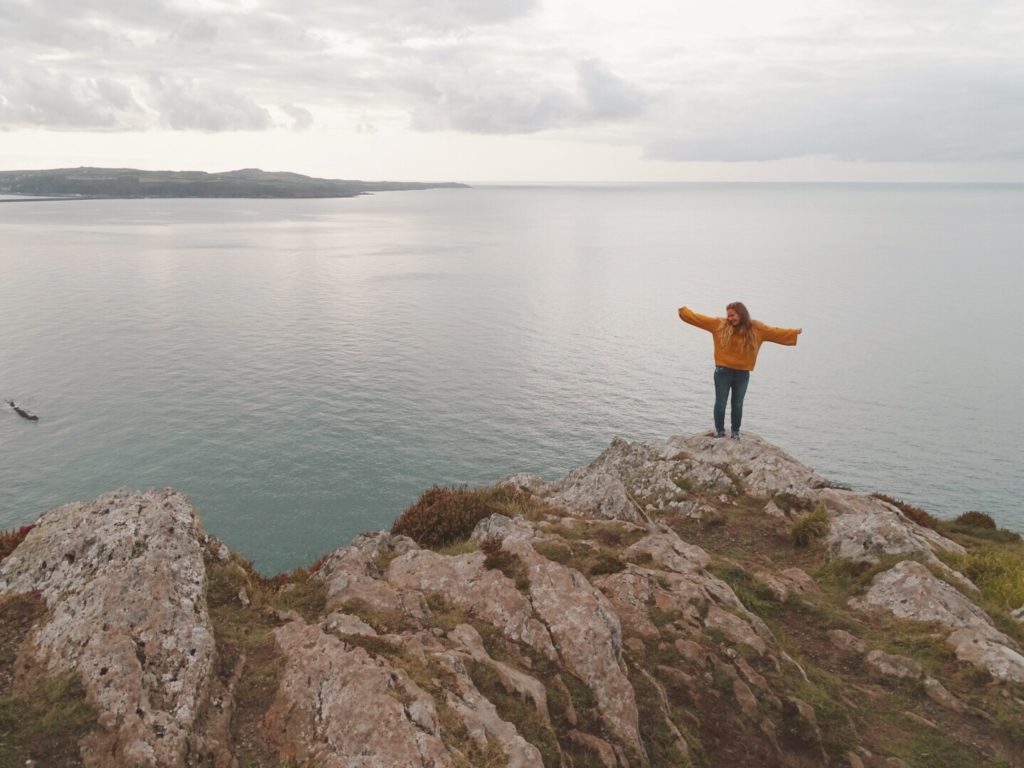 Wales facts
Let's get started with my fun facts about Wales…
1. It's the only country with a complete coast path
Wales Coast Path is one of a kind. No other country in the world has a walkable path around the entirety of its coastline.

If you wish, you can walk 870 miles from Chester, on the north-east coast close to the English border, all the way to Chepstow, on the south-east coast. You'll pass Anglesey Island, Llyn Peninsula, Snowdonia and the Ceredigion Coast, Pembrokeshire, the Gower and the South Wales Coast. This would be an incredible adventure with lots of rugged scenery and wildlife.
Read next: complete guide to Holy Island, Wales
For most sections, the route is clear although you may need maps for the odd section. However, if you stick to the coast, you can't go too wrong. The path hugs the coast aside from necessary detours around private estates and natural obstacles.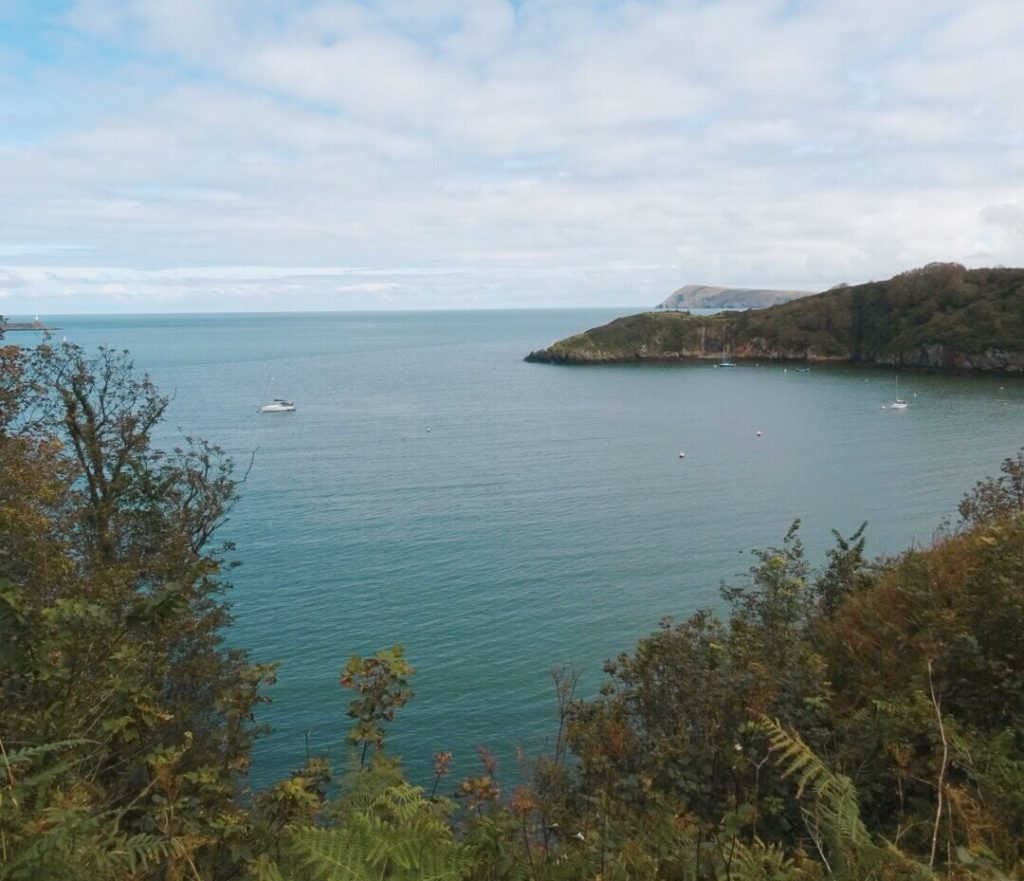 2. But it would take 74 days to complete the walk
According to the Wales Coast Path website, it would take 2.5 months to walk the complete route. I bet they'd be good days filled with amazing scenery, though you may have to leave the coastal path to wash your clothes and gorge on a juicy burger.
3. Wales is home to the world's second-longest place name
This second fun fact about Wales is possibly my favourite. Welsh names can be lengthy but none are longer than a small village on Angelsey named:
Llanfairpwllgwyngyllgogery chwyrndrobwllllantysiliogo gogoch.
It's abbreviated to Llanfairpwllgwyngyll or Llanfair Pwllgwyngyll, neither of which are that short but I guess we should be grateful to escape the whole thing.
The translation of this tongue-twister is St Mary's Church in the Hollow of the White Hazel near a Rapid Whirlpool and the Church of St. Tysilio near the Red Cave. I'm not sure which is worse, to be honest!
4. Wales is the most castle-dense country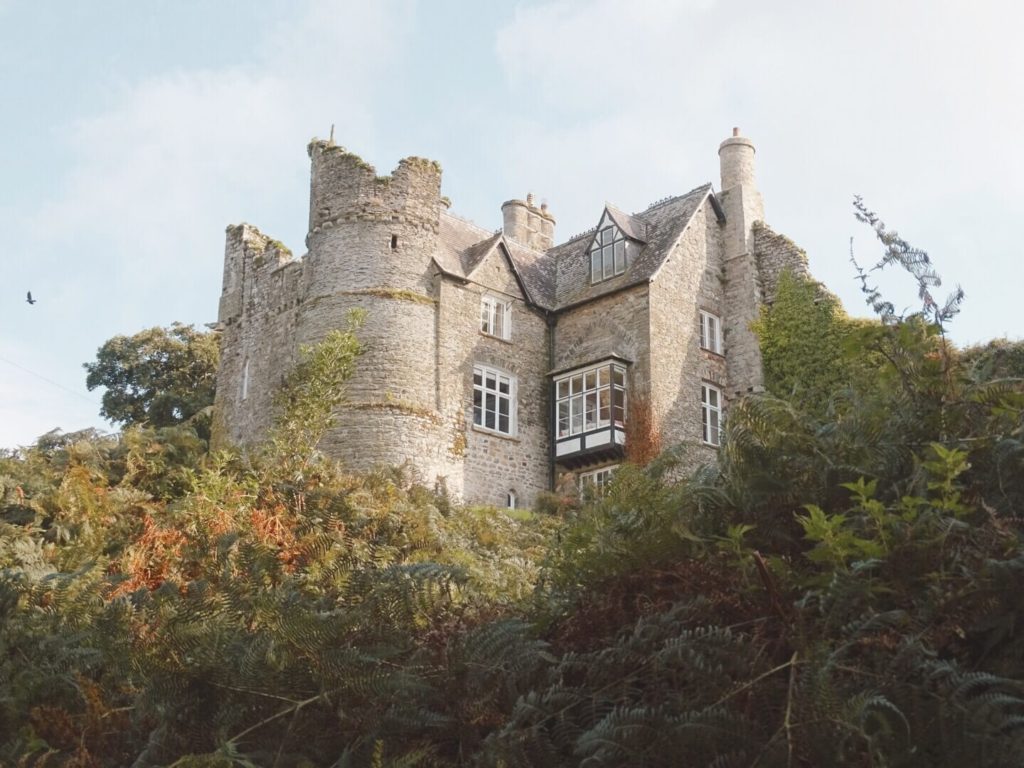 You might think of Bavaria or France when you think of European castles. However, a fun fact about Wales is that it's home to around 600 castles meaning it has more per square mile than any other in the world.
Many were built in the 13th and 14th centuries by English invaders during a conflict lasting over 350 years. No two castles look quite the same, for example the walls of Conwy Castle built in the shape of a harp.

The biggest castle in Wales is Caerphilly Castle which is the second-biggest in the UK and the third biggest in Europe. As you can imagine, there are plenty of ghostly rumours surrounding the Welsh castles. Apparently, Carew Castle is haunted by the ghost of a monkey. Not quite sure how that happened!
5. Wales has a tiny population
Just three million people call Wales home. That's a third of London, a sixth of Mexico City or a tenth of Tokyo. It's large compared to other countries with small populations but smaller than England and Scotland.
6. Over 20% of the population speak Welsh
This may sound naive but before visiting Wales, I thought the Welsh language was something taught in schools and displayed on signs but not really spoken day-to-day. How wrong I was.

During my week in Pembrokeshire, I heard more people than I can count chatting away to each other in Welsh. Studies show that almost a quarter of the population speak Welsh. I hope they keep it up because it was so refreshing to hear.
7. It's one of 10 countries with a dragon flag
The Welsh flag has an awesome, bold design: white and green stripes with a large red dragon shown side-on. This may sound unique but there are actually nine other countries with mythical beasts on their flags including Scotland, Tibet and Lithuania. I had no idea there were so many.
8. A 200-portion Welsh cake was cooked for St David's Day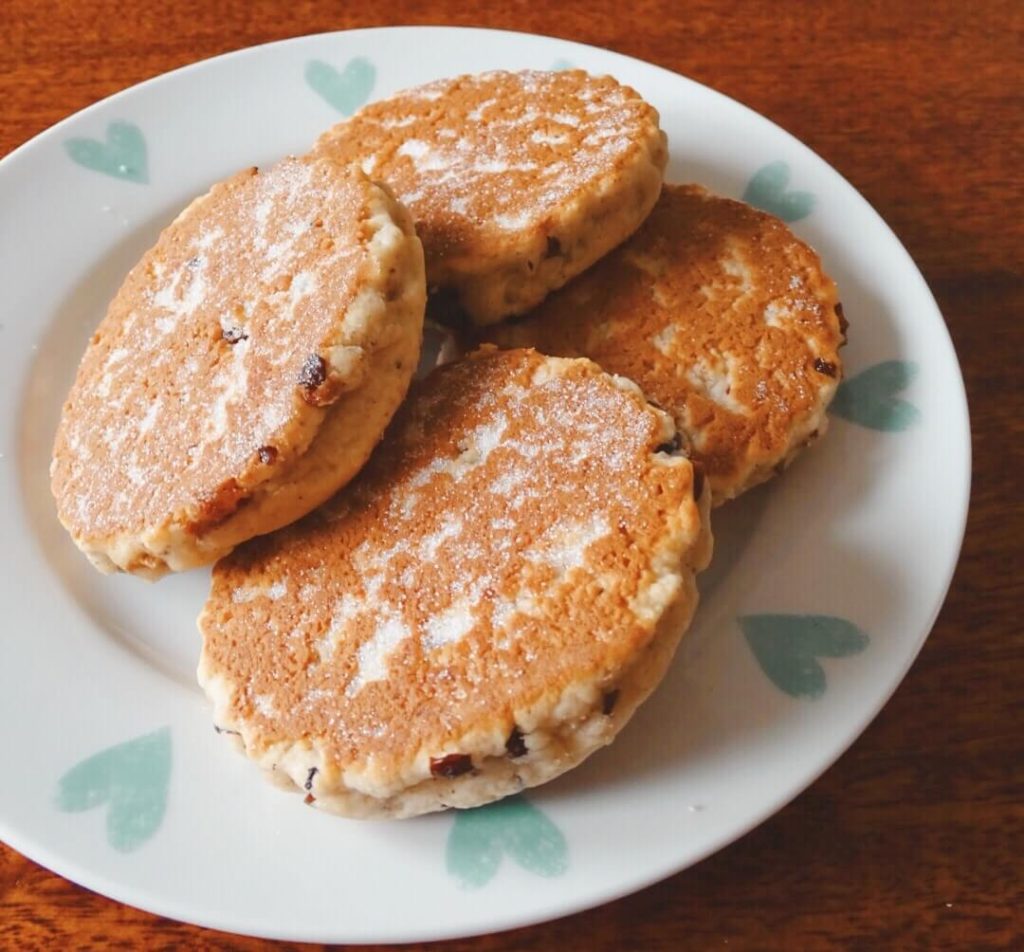 Foodies visiting Wales should tuck into Welsh cakes. There are a few traditional Welsh dishes but I think Welsh cakes steal the show. These tasty morsels made with butter, sugar and currants are traditionally cooked to celebrate St David's Day (the patron saint of Wales) in March, although they can be found throughout the year. So tasty!

During the 2014 St David's Day celebrations, the largest Welsh cake on record was made by the locals. It weighed almost 22kg and was cut up into over 200 portions.
9. Everest was named after a Welshman
Until visiting, I had no idea of this Welsh fact. George Everest was born in the city of Powys in 1870 and later became the Surveyor General of India during days of British rule.

After helping to complete the largest trigonometrical survey ever, during which he explored remote terrain in the jungle and desert, Nepal's tallest mountain was named after Everest and he also received a knighthood. The ironic bit is that he never actually went to or even saw Mount Everest!
10. Roald Dahl was born in Cardiff
If you grew up loving books and movies like Matilda and Charlie and the Chocolate Factory, you might be interested to know that the author Roald Dahl was born in Cardiff in 1926 but left during his childhood.

After a horrible time at boarding school and a stint travelling the world, Roald Dahl eventually died in 1990 but his imaginative stories live on to this day.
Read more in my Cardiff itinerary.
11. Corgis are from Wales
The Queen's favourite dog comes from Wales. The Welsh word cor-ci means dwarf dog in the local tongue. Not the nicest name but if it's good enough for Liz!
12. Dobby's grave is in Wales!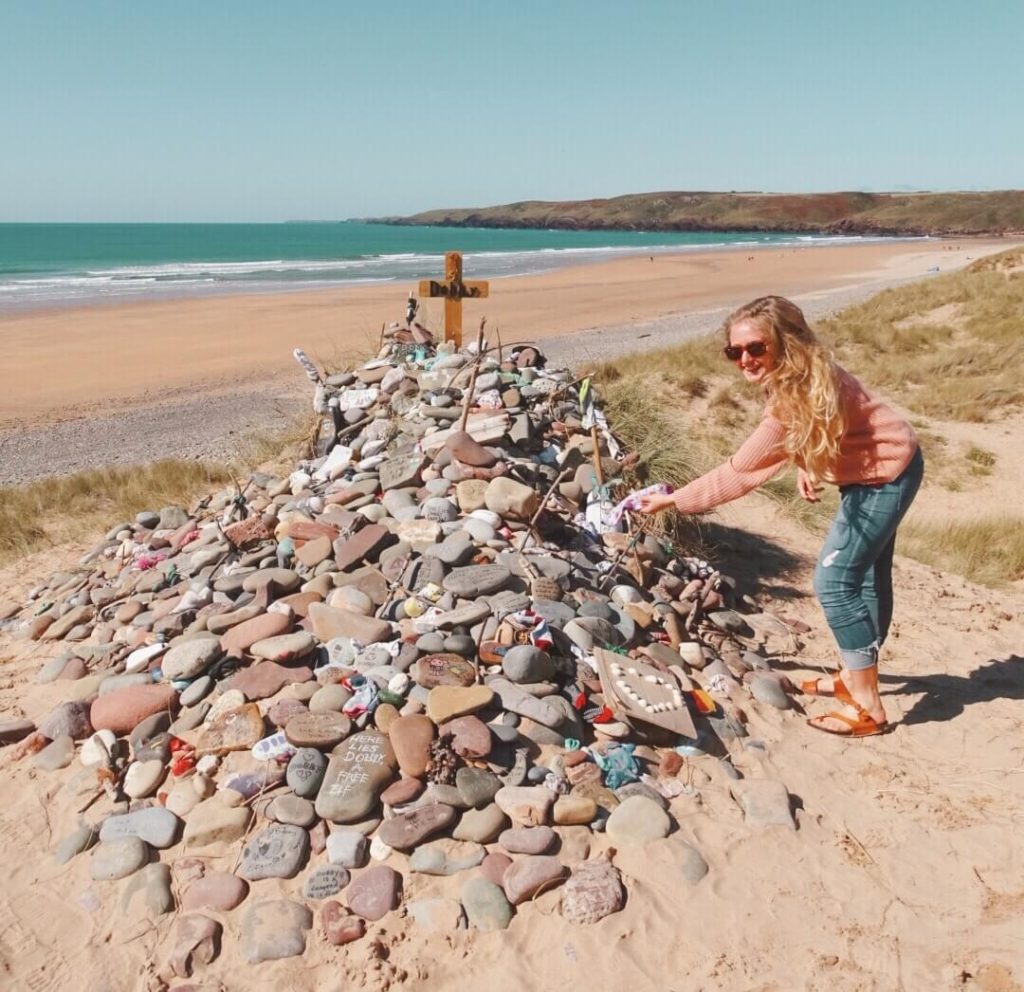 This is a fun fact about Wales rather than a serious one. Freshwater West Beach in Pembrokeshire has become a pilgrimage site for Harry Potter fans after it was used as the filming location in the Deathly Hallows movies.

Commemorating the place where Dobby died, fans have built a memorial to remember the free house elf. It's maintained with quotes, socks and socks. So heartwarming.
13. There's a Welsh community in Argentina
This isn't quite a fact about Wales but it does relate to Welsh culture. In the late 1800s, a group of Welsh people emigrated in order to protect their culture which they felt was under threat from the English. They landed in Argentina and set up a community that's still successful to this day.

Gaiman is a Welsh settlement in Patagonia, Argentina home to 5,000 Welsh speakers but it's thought that up to 50,000 Argentinians have Welsh heritage due to the 150-200 original Welsh settlers. Who knew?
14. Iceland isn't the only Blue Lagoon
When you hear 'Blue Lagoon' you probably think of Iceland. However, Wales has an incredible Blue Lagoon in Pembrokeshire. This striking swimming hole was once a quarry that joined with the ocean when the quarry was blasted in.

Nowadays, people swim and paddleboard in the blue waters and Red Bull even hold their famous coasteering cliff jump challenges there. Jumping off a cliff into freezing water? Thanks but no thanks!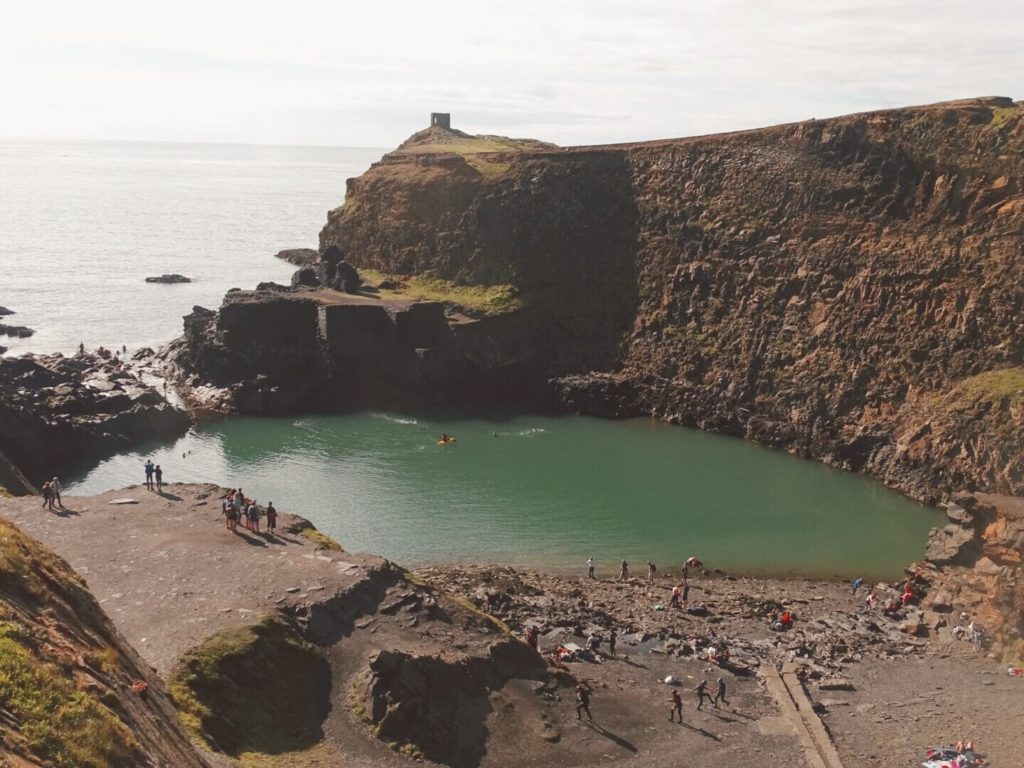 15. The Welsh emblem is a leek
The national Welsh emblem is a leek but due to a mix up between the word daffodil which is similar in the Welsh language, both plants are now used as an emblem for Wales.

It's thought that the leek became an emblem during a Saxon battle. The Welsh were encouraged to wear a leek on their hats to show which side they were on. They won so it looks like leeks are lucky.
16. The leek features on some £1 coins
Leeks account for two facts about Wales. Despite the daffodil being the prettier Welsh emblem, it was the leek that made its way onto £1 coins from 1985. They're pretty valuable these days and even sell on eBay. A second reason why leeks are clearly lucky!
For money and budget info, check out my UK budget backpackers guide
17. Snowdon was named after a giant
Kind of. English speakers call it Snowdon for not especially adventurous reasons: it's often capped in snow.

But Welsh speakers know it by the name Yr Wyddfa after Rhitta Gawr, a strong and aggressive giant from ancient legends who would kill human men and make their beards into his cloak. He was eventually slain by King Arthur at the top of Snowdon. Gwyddfa Rhitta means Rhitta's Tomb which was adapted in Welsh to Yr Wyddfa meaning tumulus (tomb). It's the Welsh name for Snowdon to this day.
18. Wales has the largest population of bottlenose dolphins in Europe
Wales is home to a pod over 300 dolphins meaning Wales has the biggest bottlenose pod in Europe. You can see them on a boat cruise of Cardigan Bay. So if you visiting Pembrokeshire, why take a trip to see them?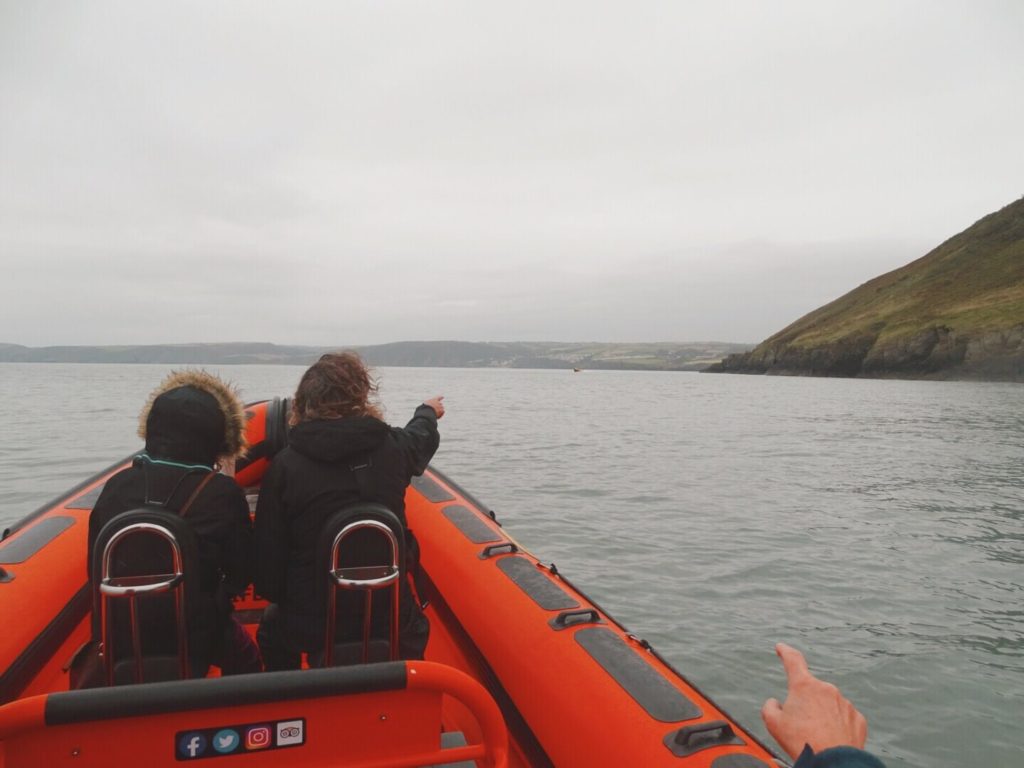 19. The Welsh alphabet has 3 extra letters
The English alphabet has 26 letters while the Welsh alphabet has 29. Welsh has extra eight letters in the form of 'double letters' (such as ch and dd), however it doesn't have the English letters k, q, v, x or z.
20. There's an Italian village in Wales
Portmeirion in North Wales is an unusual place styled on an Italian village. The colourful buildings and domed roofs were styled by Welsh architect Bertram Clough Williams-Ellis in the 1920s. It has to be seen to be believed!
Thanks for reading my Wales facts!
Did you know these fun facts about Wales already? These are everything I learned but I'm sure there are more. Feel free to drop any other pieces of Wales trivia in the comments because I'd love to read them.
Check out my other UK blogs:
For more Wales content, follow me on Instagram, Facebook, Twitter and YouTube.
Ps. Liked these facts about Wales? Pin this for later!