This post may contain affiliate links to things like tours, hotels, Amazon associates and products. These help me earn a small commission at no additional charge to you.
As I flew into Chiang Mai, I read an article in Air Asia's inflight magazine which rated Chiang Mai the 9th coolest city in the world.
Love travel and culture? Check out my fun facts about Thailand.
High praise indeed! I wasn't sure whether to trust it or not; Ubud was listed as number four and I don't really agree. It's a packed tourist town these days and there a lot of other amazing cities in the world.

But Chiang Mai? I'd agree with that. The longer you spend there, the more you seem to get sucked in. During my first few days in Thailand, I didn't massively get the hype, but after a week I was hooked.

It's the nooks and crannies that make me love Chiang Mai: the hole-in-the-wall coffee shop you discover randomly, the intricate temples hidden behind plain walls, and the smiles at the local food stands.

For me, Chiang Mai isn't about the endless must-sees (even though there are plenty!) – it's the slower pace and cosy corners that you remember years later.
CHIANG MAI ESSENTIALS

Accommodation – Booking.com / Hostelworld

Getting there – flight / bus / train. Book using 12Go

Activities: GetYourGuide

Food tours: A Chef's Tour

Guide book: Lonely Planet Thailand

Airport transfers: Klook
Read next: my tried & tested Asia backpacking tips
Fun & unique things to do in Chiang Mai
While I'd recommend walking, wandering and slowly sipping your coffee, there are some excellent adventures to be had in Chiang Mai. I did a few things that I've never done elsewhere, like chatting with monks and receiving a massage from a prison inmate. Intrigued? Let's get stuck in…
1. Eat like a local on A Chef's Tour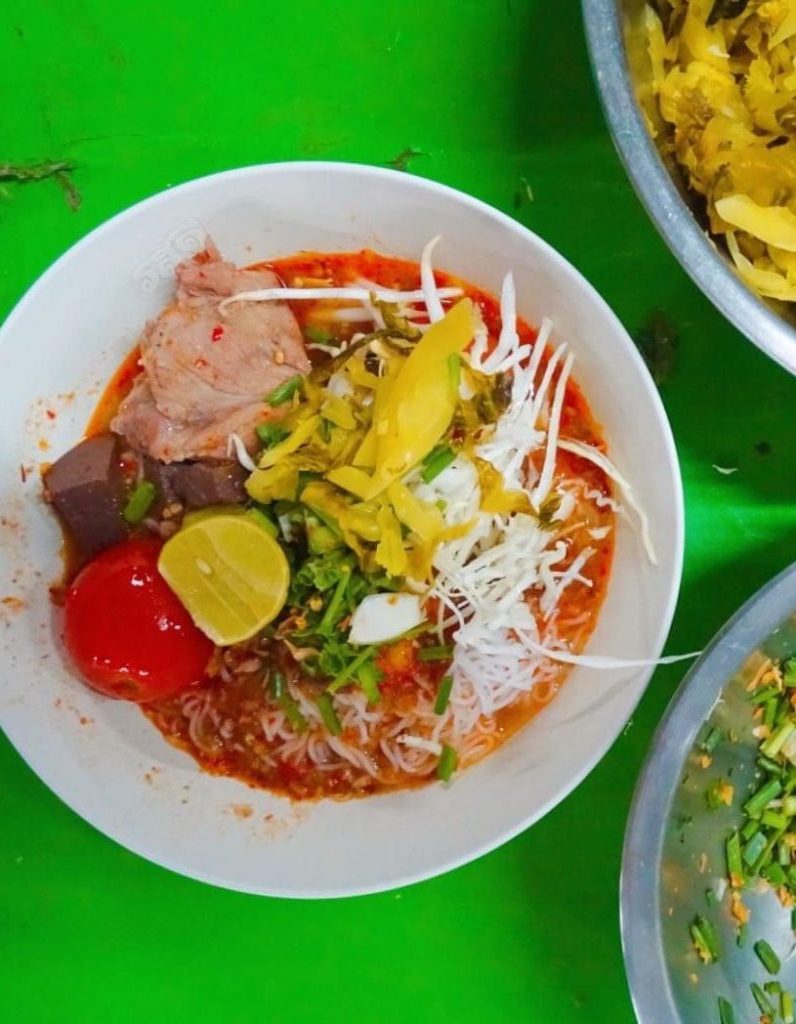 One of my favourite evenings in Chiang Mai was spent aboard a songthaew (a red truck to you and me!), stopping at hidden gem local restaurants and markets.

With so many tourist restaurants in Chiang Mai, it's easy to dine exclusively on pad Thai and miss the real local food. To change that, I'd recommend heading on A Chef's Tour's Northern Food Tour by Truck.

This tour visits a local market where you'll learn about the various herbs and spices, before tucking into some delicious delicacies. Then you head on to 3-4 restaurants and another market for some amazing main meals which you probably wouldn't discover by yourself.

My favourite bit was trying Burmese food. So tasty and a good cause!
Read next: where to eat in Chiang Mai, Thailand
On A Chef's Tour we ate:
Spicy northern Thai sausage and other goodies at Siri Wattana Market
The famous Cowboy Hat Lady's pork leg rice at Chang Phuak Night Market
Laab (spicy meat salad also popular in Laos) at a local restaurant
Burmese food (pork curry and delicious salads) at Neighbours' Kitchen
Nam ngiaw (spicy tomato-broth noodles with pork) at another local night market
Sweet ginger soup for dessert.
A Chef's Tour isn't one for veggies but if you're a meat-eater with a taste for adventure (and spice!), you'll love it. Some of the places didn't have English names and the staff spoke only Thai so it would have been tricky to find them or try the dishes without a guide.

It's a worthwhile experience if you're bored of the Night Bazaar and touristy restaurants in town!
2. Head up Doi Suthep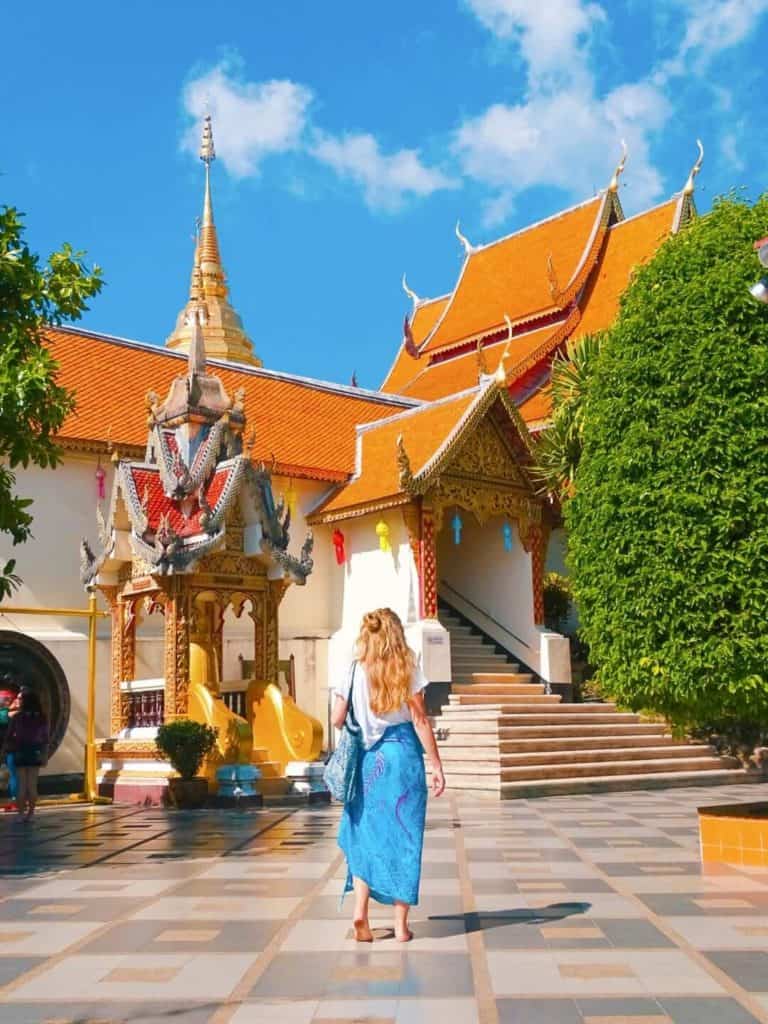 An old saying goes that if you haven't seen Doi Suthep or tasted khao soi, you've never been to Chiang Mai. I can't argue – Doi Suthep is stunning and khao soi is delicious! Make sure you factor both into your plans.

Doi Suthep is the name of the mountain that overlooks Chiang Mai. At the top is Wat Phra That Doi Suthep, a vast gold Buddhist temple with spectacular views. Even though I see a lot of temples around Southeast Asia, this one really blew me away – the gilded domes reminded me of my trip to Myanmar.

Both locals and tourists come to Doi Suthep and it was fascinating to watch the locals pray and give offerings. Set aside a half-day for this trip!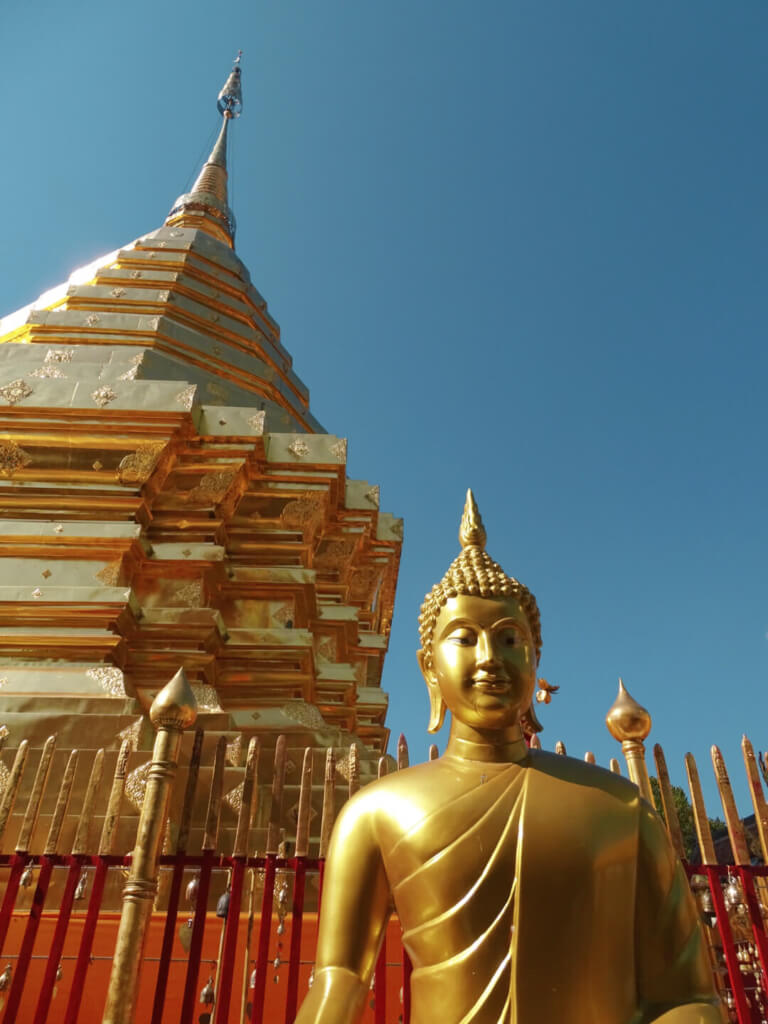 Getting to Doi Suthep – simply jump in a songthaew, the red shared taxis that roam Chiang Mai. The ride up Doi Suthep is a windy one that costs 60 baht each way and can be boarded from near the North Gate.

For the exact location, put Chang Phuak Gate Night Market into Google Maps and find the red taxis outside the 7-Eleven. They don't leave until they're full so be prepared to wait if one's just left.

Entrance to Doi Suthep is just 30 baht!
3. Engage in a monk chat
For a really unique experience in Chiang Mai, head to a monk chat. This is exactly what it says on the tin: a chance to sit and speak with the monks of Chiang Mai. It's mutually beneficial because you get a local experience and they get to practice their English.

Anyone can go, whether you're alone or in a group. The most popular places to do this are:
Wat Chedi Luang Temple, daily from 9am-6pm
Wat Suan Dok Temple, Mon, Weds and Fri from 5pm-7pm
Doi Suthep, daily from 1pm-3pm.
What to talk to the monks about? This was my initial question before going to a monk chat. You can speak to them about anything, but their daily lives are a good place to start. They might even have some questions for you, too!
4. Try some handicrafts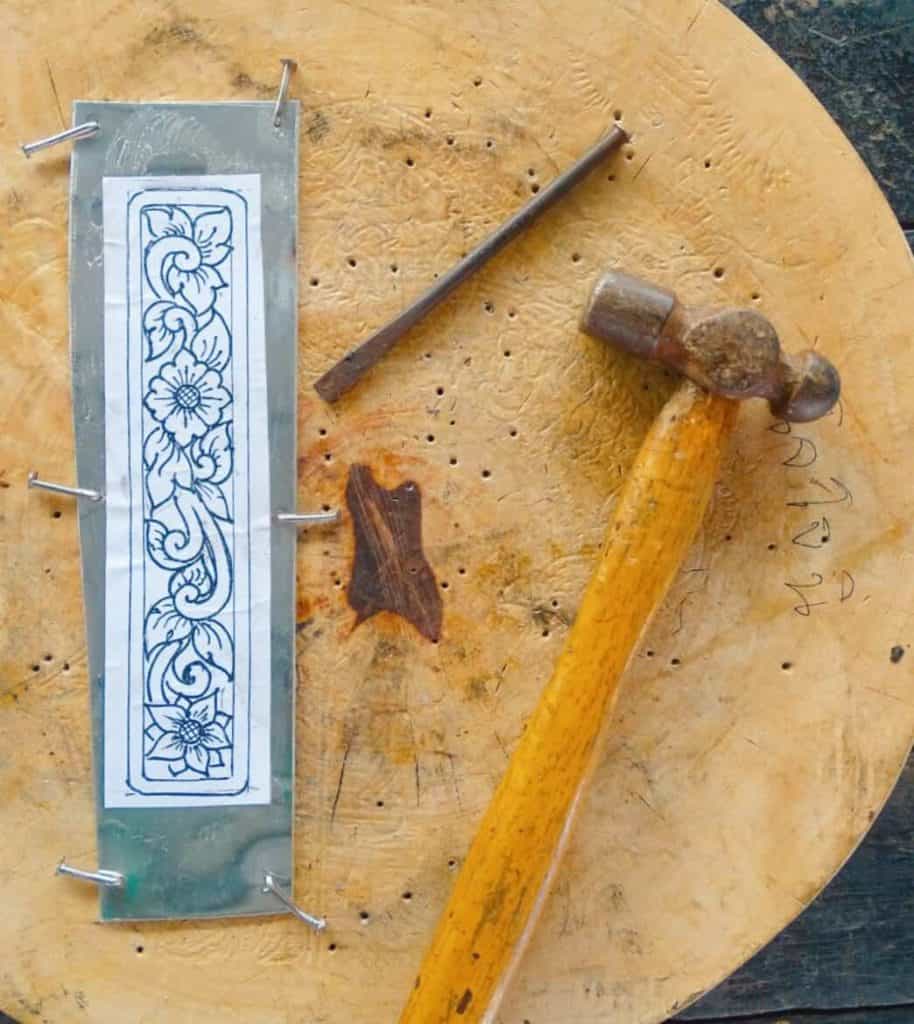 Recently I unleashed my creative side during a silversmith workshop. For just $23, the class includes 3 hours spent with an instructor within the monastery of the stunning Wat Sri Suphan (otherwise known as the Silver Temple), a less touristic spot just outside of the Old City walls.

I carved, hammered and crafted my own silver bangle whilst learning about the monks who live and work there.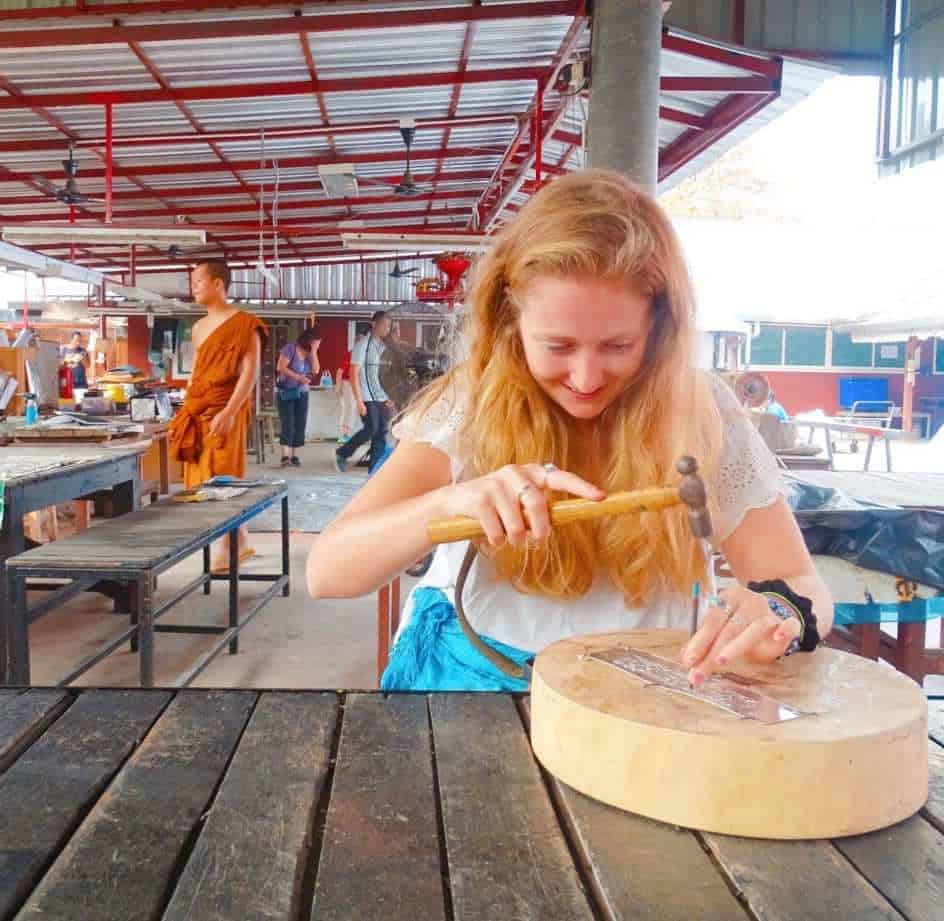 5. Get a massage from a prisoner inmate
With so many affordable massages on every corner in Chiang Mai, you're pretty spoiled for choice. The cheapest I've found are the 70 baht outdoor massages at the Saturday and Sunday markets. But for a really unique experience, you can't beat getting massaged by an ex-prisoner!

The women who give the massages have been often been put away for minor offences and subsequently struggle to find work afterwards. They learn the art of Thai massage is a rehabilitation option, so put your money towards a good cause and have the best massage of your life! The correctional massage centre has a leafy outdoor garden and restaurant.

I'd recommend visiting early to bag a slot – I arrived at 10am on a Saturday and booked for the same day at 3pm.

Find the Training Center Of Chiang Mai Women's Correctional Institution on the corner of Ratvithi and Jhaban Road.
6. Hike the Monk's Trail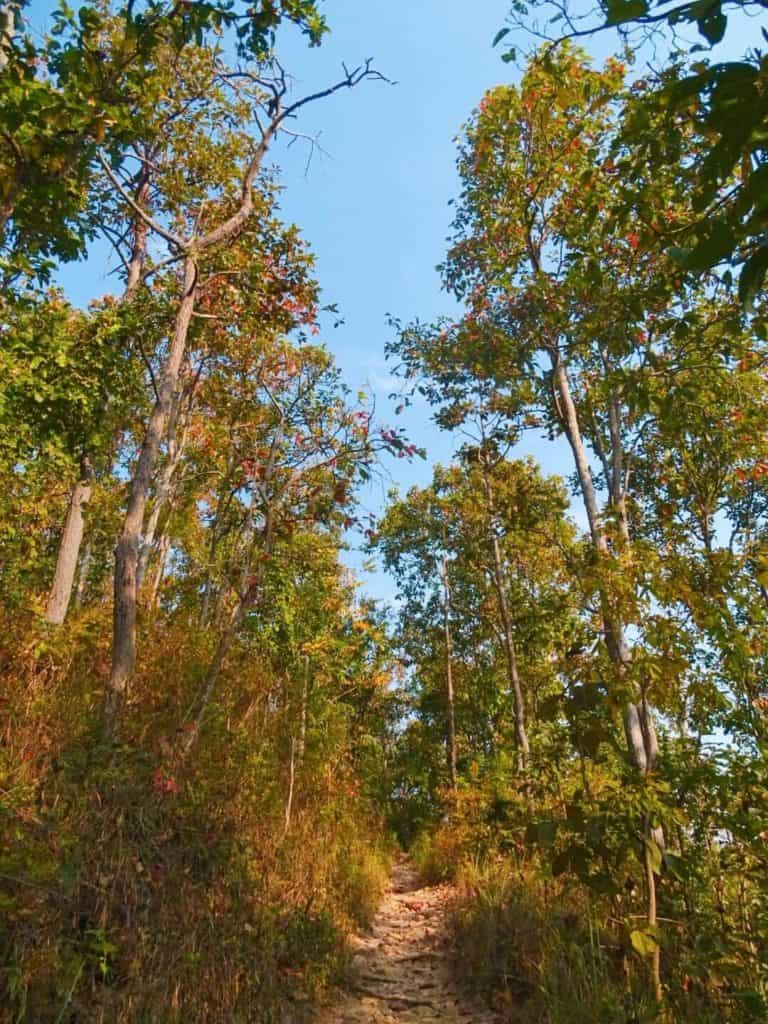 One of my favourite half-days in Chiang Mai was spent hiking the Monk's Trail to Wat Pha Lat nestled in the forest. You can actually hike up even further to Doi Suthep but apparently this takes a couple of hours and is very steep.

I was happy to stick to the 45-minute trek to the temple which, according to my step app, is the equivalent of 55 flights of stairs.
You can find the start of the hike by entering 'Wat Pha Lat' into Google Maps. Catch a Grab, regular taxi or a songthaew there. The hike takes under an hour but you'll want to factor a whole morning for seeing the temple, getting back down and taking a much-needed shower!

I'd recommend going as early as possible to beat the heat, but you'll undoubtedly still get sweaty. Bring lots of water and remember a sarong or long pants for the temple.
7. Explore Doi Inthanon National Park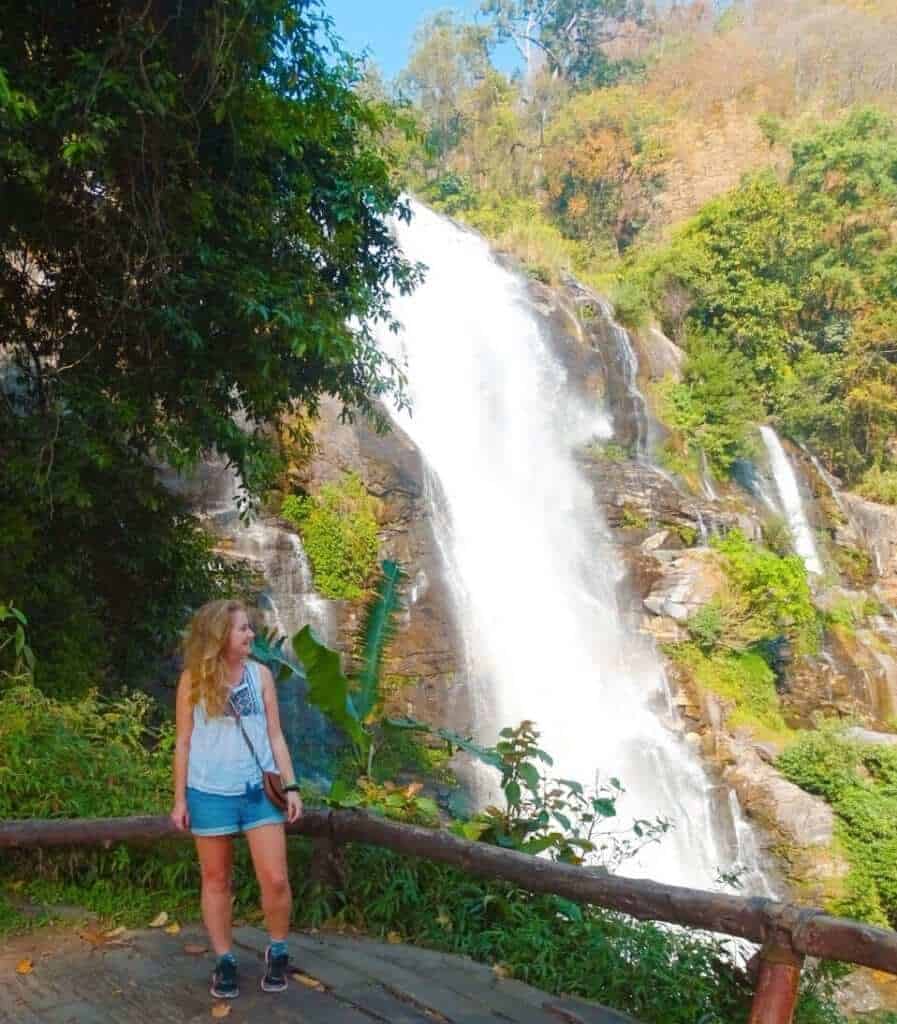 Both Doi Inthanon National Park and the highest mountain in Thailand are named after the last king of Chiang Mai, full name Inthawichayanon. What a mouthful!
Read next: Getting to Doi Inthanon from Chiang Mai
This mountainous national park is certainly worth a visit from Chiang Mai thanks to its rooftop views, waterfalls, pagodas and nature trails.

Doi Inthanon offers respite from the hot sticky city with temperatures as low as 10 degrees – check the thermometer at the Highest Point in Thailand while you're there.

My favourite part of the day was stopping at the Twin Pagodas, dedicated to the king and queen of Thailand and surrounded by flower gardens. They're absolutely beautiful and look out over views for miles around.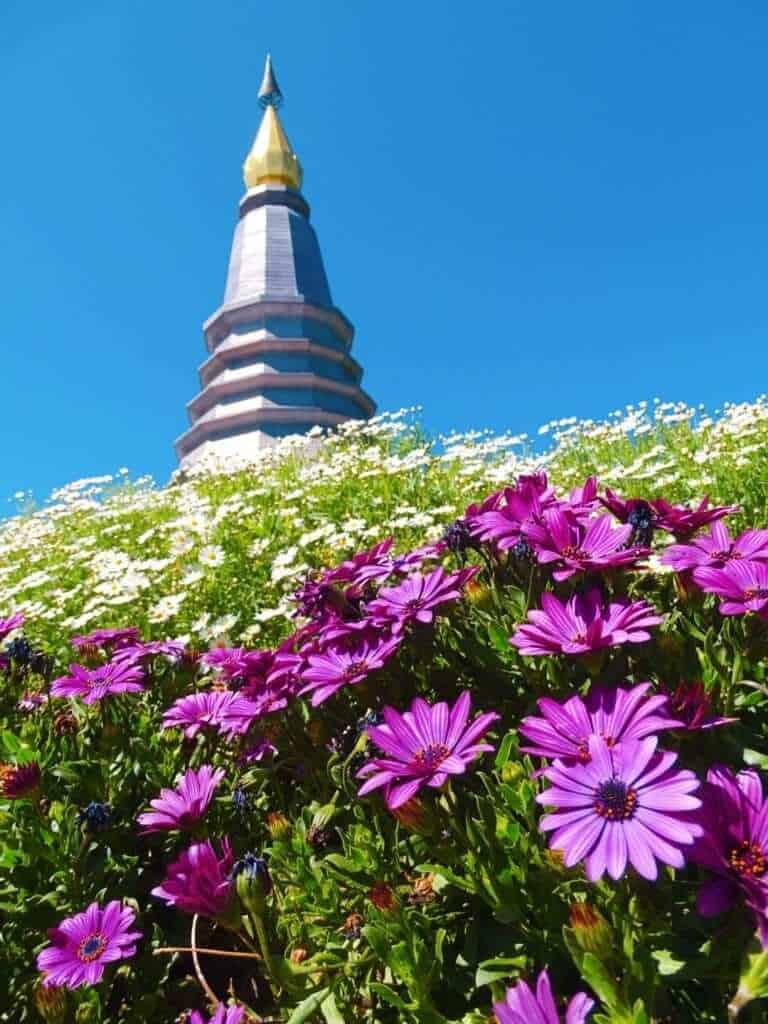 Doi Inthanon is a 1.5 hour drive from Chiang Mai. To get there, you can self-drive, take a day tour, hire a private driver for the day, or jump aboard a yellow songthaew (shared taxi).
8. Catch some jazz!
Have you ever thought of Southeast Asia as a jazz hotspot? No, I hadn't either! Well, not until I went to Binh Minh Jazz Club in Hanoi, that is. The only place I've found to rival it is Chiang Mai's own North Gate Jazz Co-Op.

This cosy little jazz club right beside North Gate is busy every single night. So busy in fact that you'll probably have to stand on the street until someone leaves and gives up their seat. It's worth the wait! Even if they don't, standing gives you the chance to dance as you watch the talented musicians play. They're mostly young guys from Chiang Mai University and they cover the classics and jam along to their own tunes, too. Don't miss it!
9. Go market crazy
Never in my life have I been somewhere with so many markets! Every day in Chiang Mai I seem to discover a new one.

Touristy markets:
The Saturday/Sunday Markets – atmospheric markets in town with endless food, souvenirs and massage stations.
The Night Bazaar – the busiest and most touristic market in Chiang Mai. Pick up your souvenirs and don't forget to haggle – prices are a bit inflated.
Chang Phuak Night Market – an outdoor street food market, home to the famous Cowboy Hat Lady's Pork Leg Rice featured in Anthony Bourdain's Parts Unknown. A mix of tourists and locals dine here.
Ming Muang Market – a local grocery market on the edge of the Old City where you can buy foodie souvenirs (like packaged pad Thai and curries).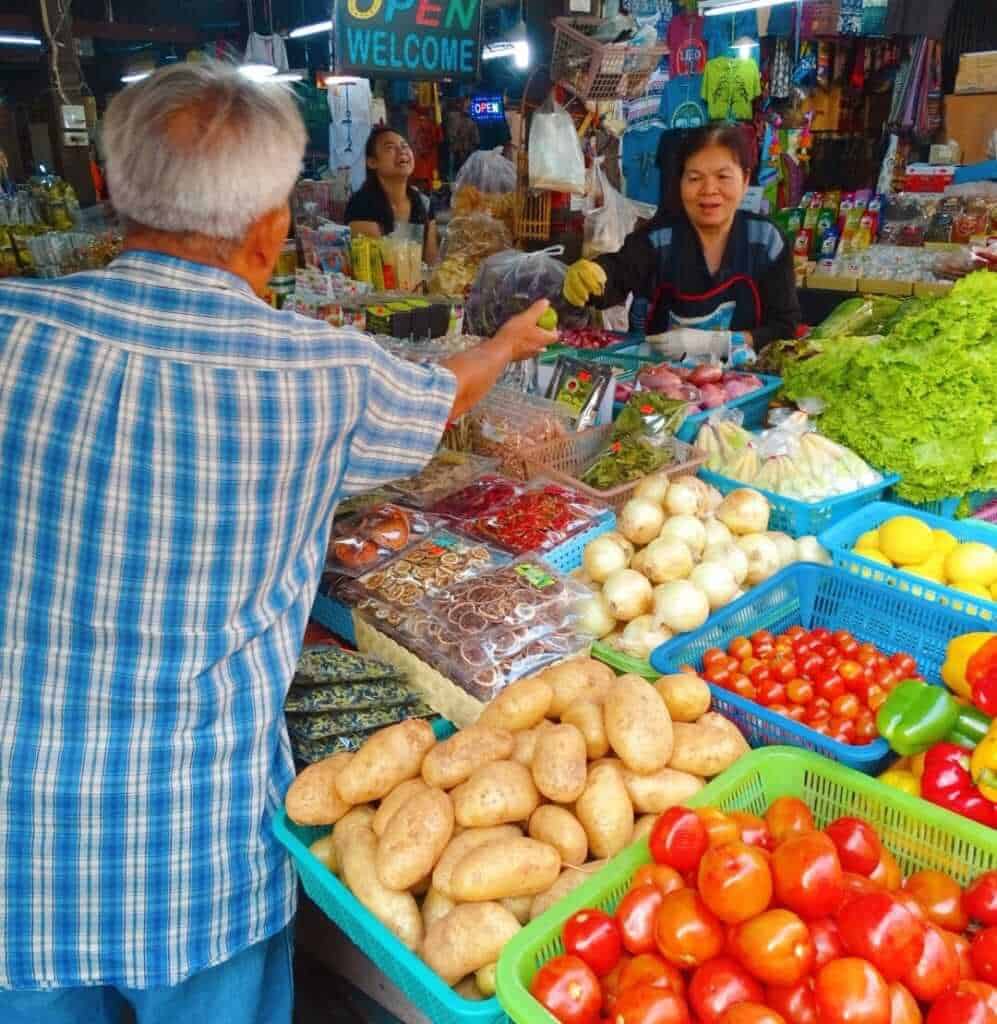 Local markets:
Malin Plaza – an authentic, vibey night market popular with local students. Try the hotpots at the back!
Siri Wattana Market – the most local market I visited in Chiang Mai. Sample traditional meals and even insects, but don't expect much English spoken.
Warorot Market – a large local market with endless goods and food stands. This is a bit 'easier' to visit than Siri Wattana if you don't fancy a culture shock.
10. Temple-hop!
Amazingly, there are 300+ temples in the Chiang Mai area. An insane amount for a relatively small city!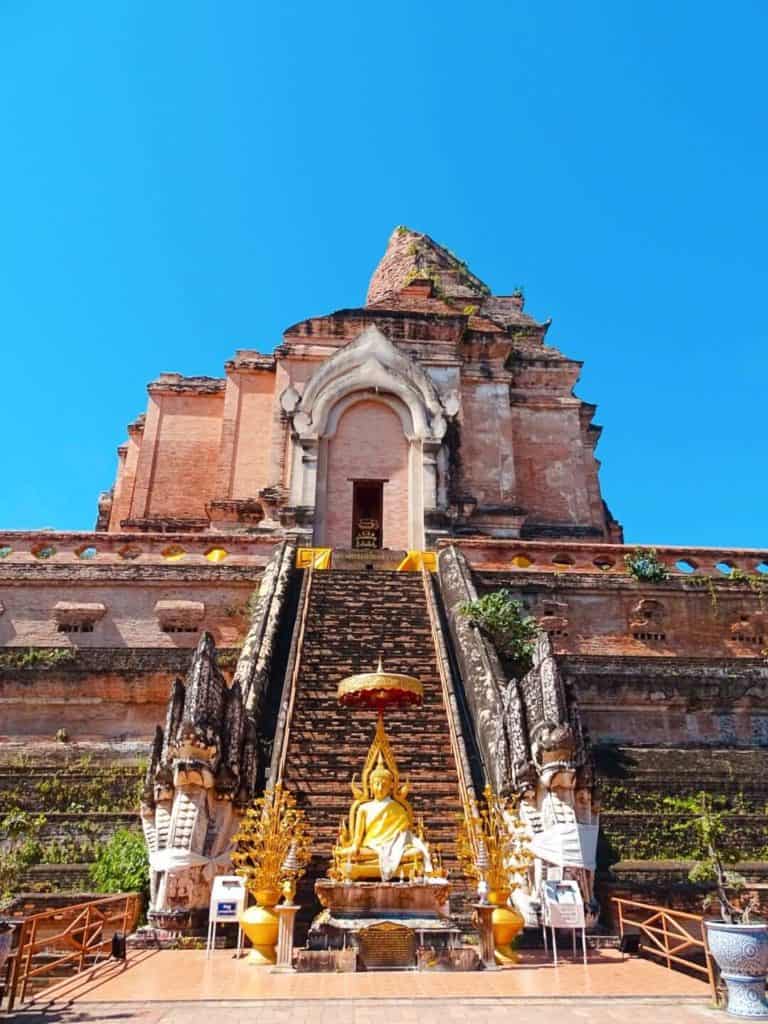 The most popular one is Wat Chedi Luang, which charges 50 baht entry, but there are so many others to discover, too. I liked the gold-gilded Wat Chiang Man and also the beautiful blue and white Wat Lok Moli which are both free to enter.

For a hidden gem, don't miss Wat Sri Suphan, the silver temple where I made the jewellery mentioned above. The hand-carved details are just insane! (Entrance is 50 baht).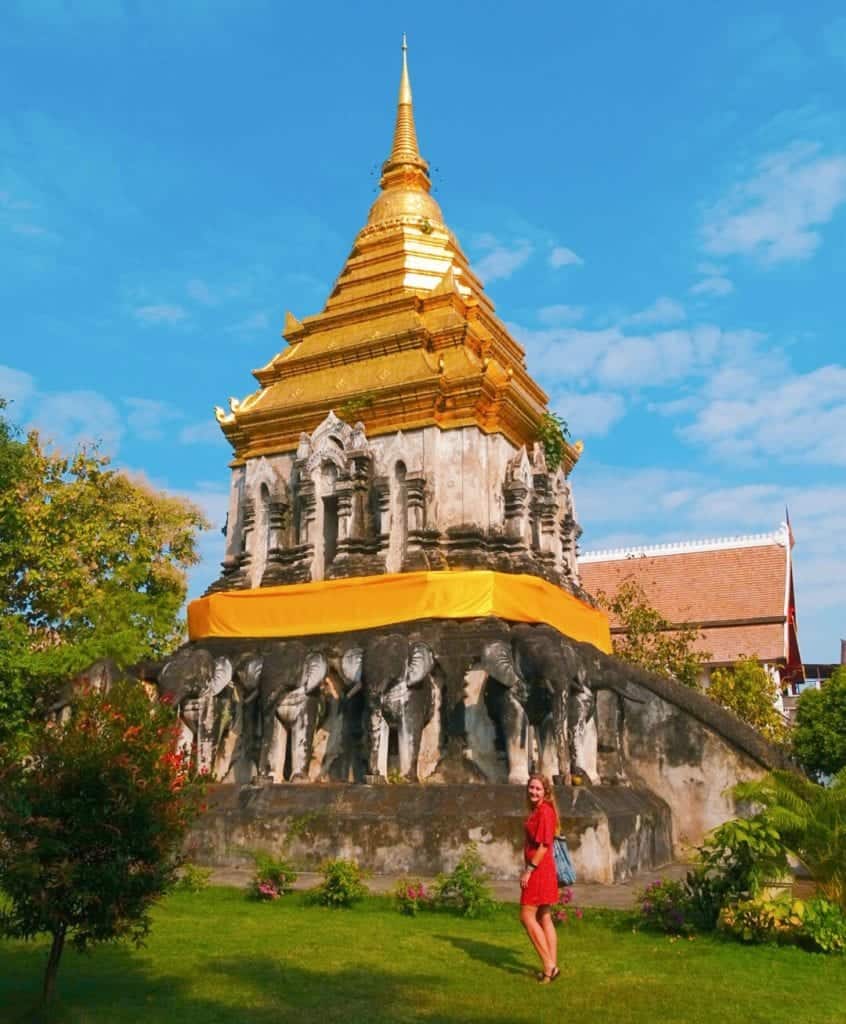 Spend a whole day temple-hopping while in Chiang Mai, or pop in whilst en route other places. However you see them, make sure you do!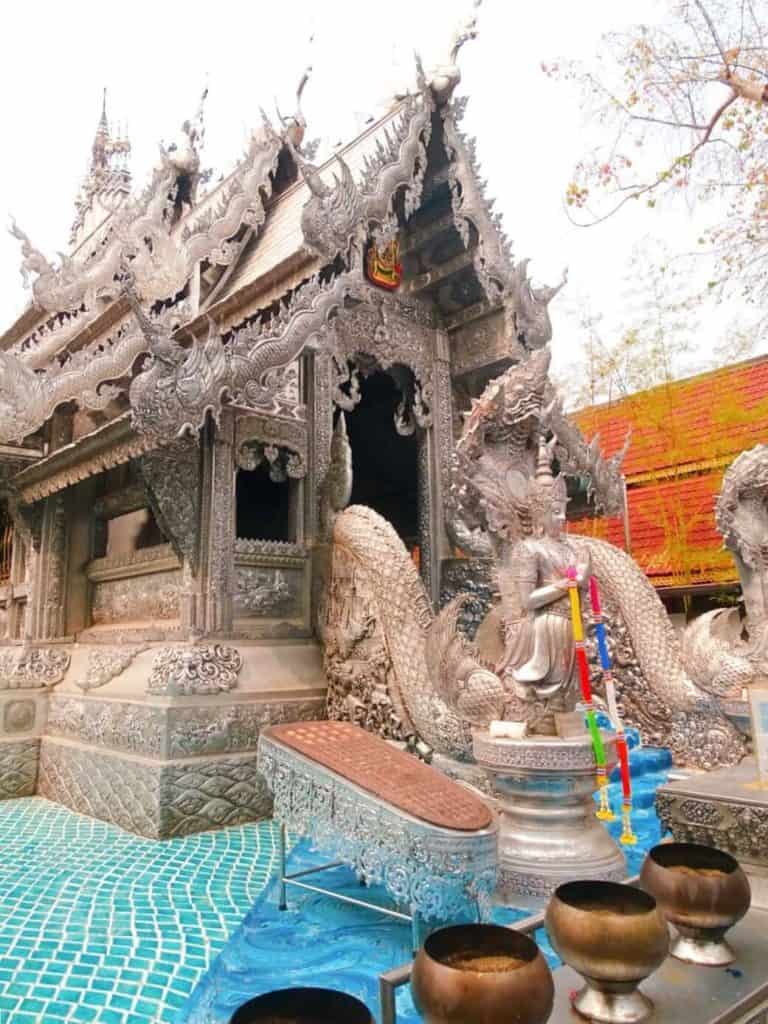 11. Chill in a cafe garden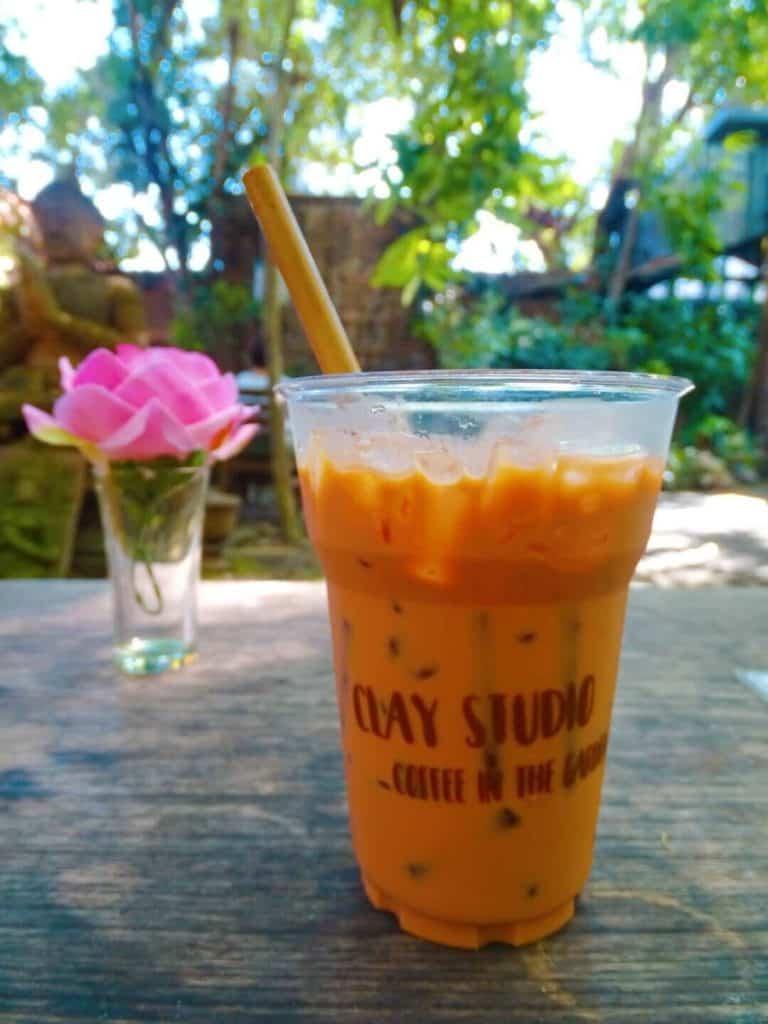 Thanks for reading my Chiang Mai guide!
Note – while I was hosted by A Chef's Tour and Duara Travels, all opinions are my own.
Check out my other Thailand blogs:
See you next time for more adventures,
Rose
Ps. Pin this for later!