Some travellers are 'meh' about Vietnamese food and I think they're as mad as a bag of snakes. Unless they're vegetarian and then I understand why (side note: get ready for a meat-heavy Hanoi food guide). Vietnamese food may not be as in-your-face as Thai or Indian but the subtle, smoky flavours make it a winner for me.
Bun cha
Bun ca (fish noodles)
Banh cuon
Banh cuon is an iconic Hanoi street food you shouldn't miss. Soft rice batter is stuffed with a pork and mushroom filling and topped with crispy fried onions.

It isn't tangy or spicy like many other Vietnamese dishes but you can always add chilli or lime. Banh cuon is traditionally a breakfast dish.

Where to try bahn cuon: One of the best places to try banh cuon is in Hanoi is Bánh Cuốn Nóng Kim Thoa located at 49 Hàm Tử Quan. What I like about this place is that it serves bahn cuon as late as 10pm so you can try it for dinner as well as breakfast.

The other reason to visit is Anthony Bourdain's rave review "Oh, that's very good". If it's good enough for him, it's good enough for me! Don't expect any frills but do pull up a plastic stool and share a beer with the locals.

Another place to eat banh cuon is Ky Dong Restaurant on Tong Duy Tan. This outdoor eatery serves all your Vietnamese staples so it's a good place to sample other dishes, too. Both places charge 20-30k VND for banh cuon.
Nem cua be (crab spring rolls)
Ca cuon thit
Bun bo nam bo
Banh mi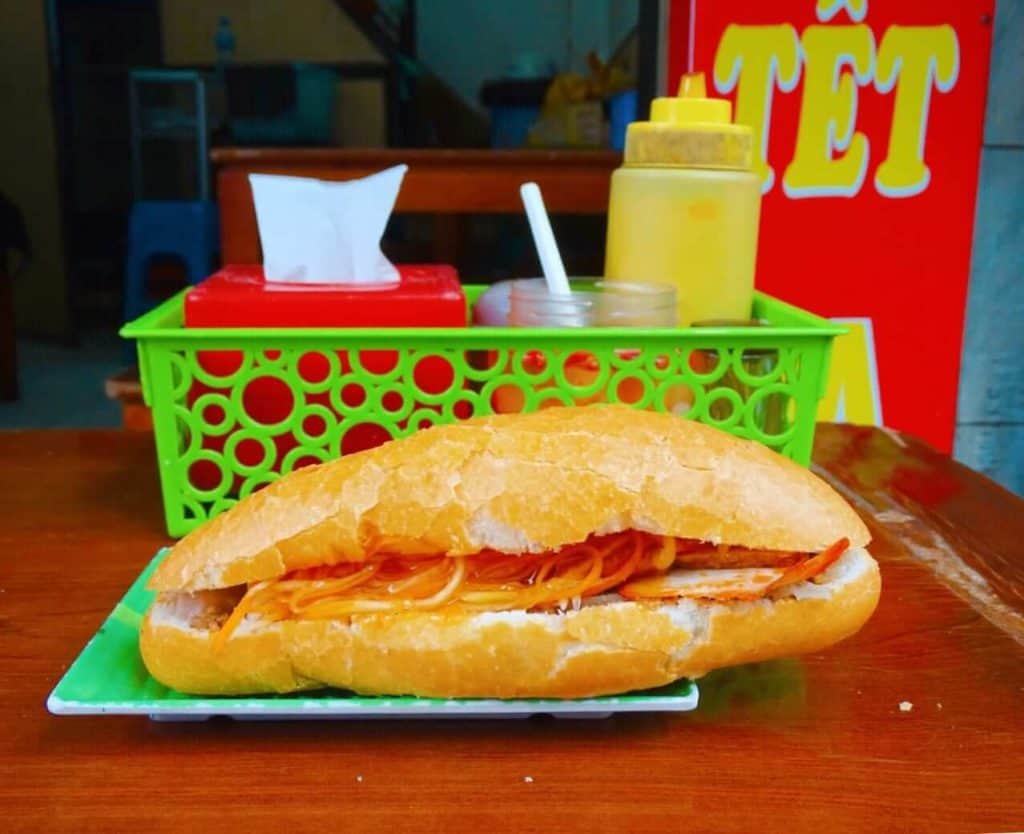 Pho (bo or ga)
Bún riêu (crab noodles)
Pho cuon
Pho chien phong
Lau (Vietnamese hot pot)
Cha ca
We were served side portions of noodles, peanuts, chilli, coriander and cucumber, plus an endless supply of fish sauce (this is Vietnam after all!).

Where to try cha ca: Head to Chả cá Anh Vũ. The address is 120-k1 Giảng Võ – a little out of town but worth the $1 Grab ride!
Egg coffee