Some travellers are 'meh' about Vietnamese food and I think they're as mad as a bag of snakes. Unless they're vegetarian and then I understand why (side note: get ready for a meat-heavy Hanoi food guide). Vietnamese food may not be as in-your-face as Thai or Indian but the subtle, smoky flavours make it a winner for me.
Bun cha
Bun ca (fish noodles)
Nem cua be (crab spring rolls)
Ca cuon thit
Bun bo nam bo
Banh mi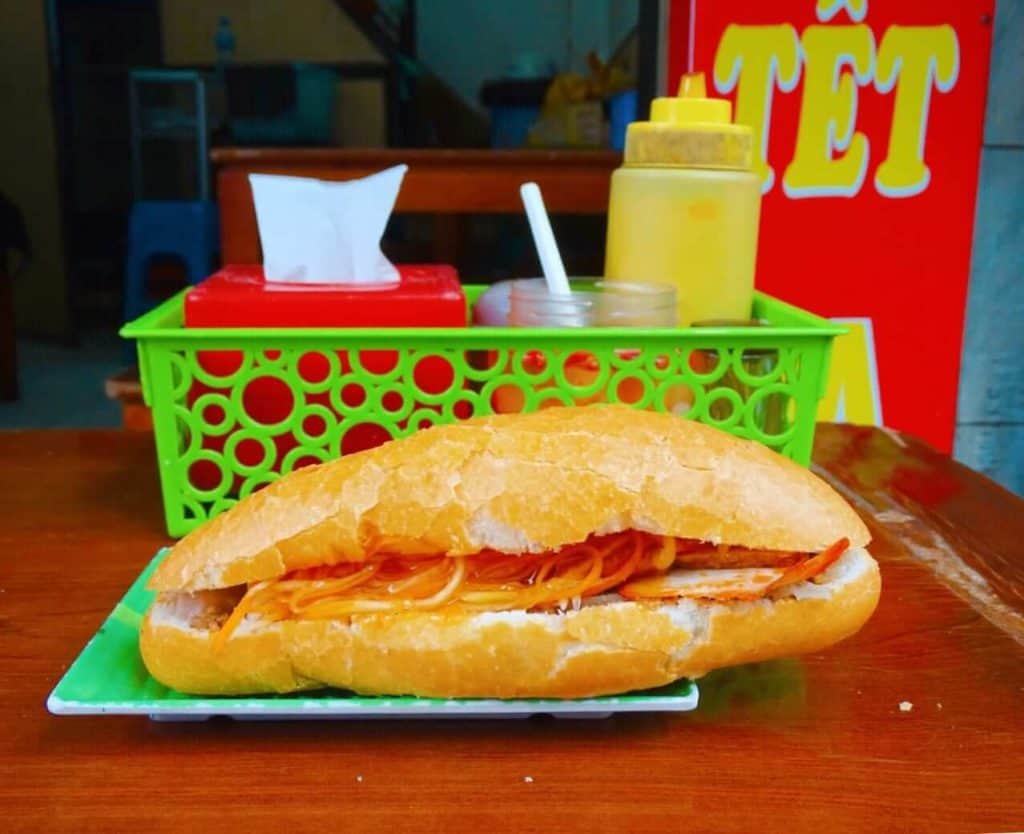 Pho (bo or ga)
Bún riêu (crab noodles)
Pho cuon
Pho chien phong
Lau (Vietnamese hot pot)
Cha ca
We were served side portions of noodles, peanuts, chilli, coriander and cucumber, plus an endless supply of fish sauce (this is Vietnam after all!).

Where to try cha ca: Head to Chả cá Anh Vũ. The address is 120-k1 Giảng Võ – a little out of town but worth the $1 Grab ride!
Egg coffee