Hoi An is one of my favourite places in the world and a solid contender for the most beautiful city on the planet. I'll be sharing my tried and tested Hoi An itinerary to help you spend up to 5 days in Hoi An. You can adapt this itinerary if you have more or less time to spend.

I have a tendency to rave about Hoi An but I genuinely believe that no Vietnam itinerary is complete without it. Wandering the lantern-lined streets of the Ancient Town is one of my favourite ways to spend an afternoon. I always stumble across charming Hoi An coffee shops and quirky corners, plus the food and drink scene is second to none.

To summarise, if Hoi An isn't on your Southeast Asia bucket list, add it there now!
Things to do in Hoi An Ancient Town
Now you've got the idea that the Ancient Town is gorgeous, traditional and very yellow, let's discuss what you can actually do there… That's if you want to enhance your 5 day Hoi An itinerary with anything but shopping, wandering and drinking coffee. It's very easy to spend days doing just that!

A word about tickets – you're technically meant to buy a ticket to visit Hoi An Ancient Town that costs 200,000 VND (around £8) and lets you enter five ticketed attractions of your choice. I've personally never done this. You can stroll into most of the attractions without anyone checking though you may sometimes get stopped especially at the more popular ones.

It's worth buying a ticket to ensure you can sightsee at your leisure, plus 85% of the cost goes back into preserving Hoi An Ancient Town for the future.
The Japanese Covered Bridge
Wander the riverfront
Sample the coffee
Visit an ancient house
Spy the Night Market lanterns
The Cham Islands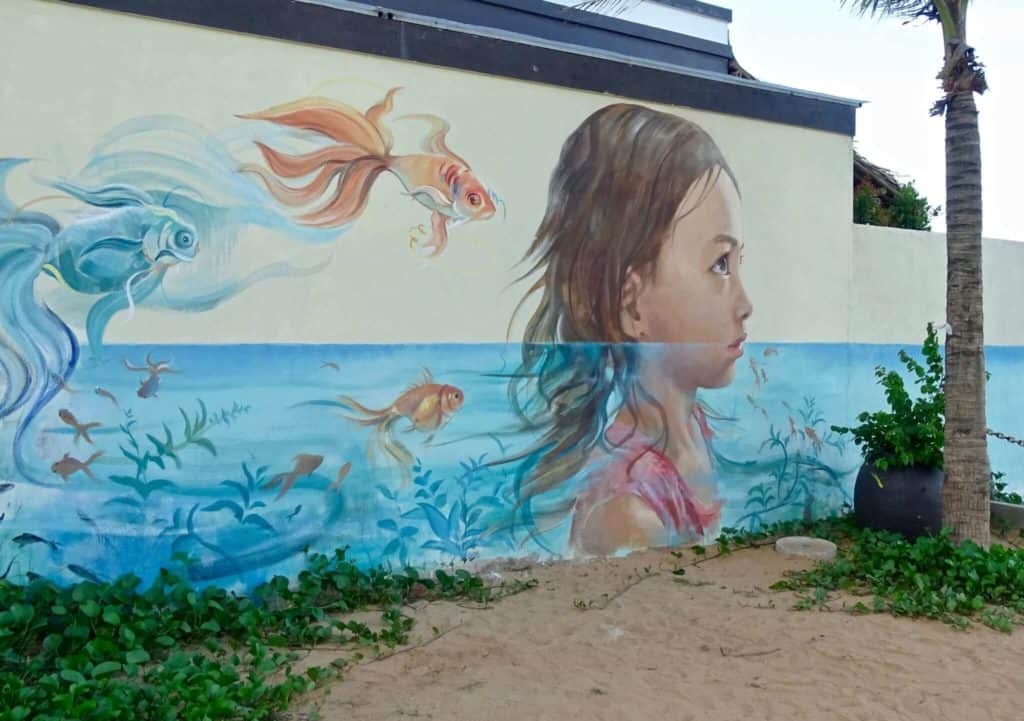 Take a cooking course
Go on a food tour
Make your own lantern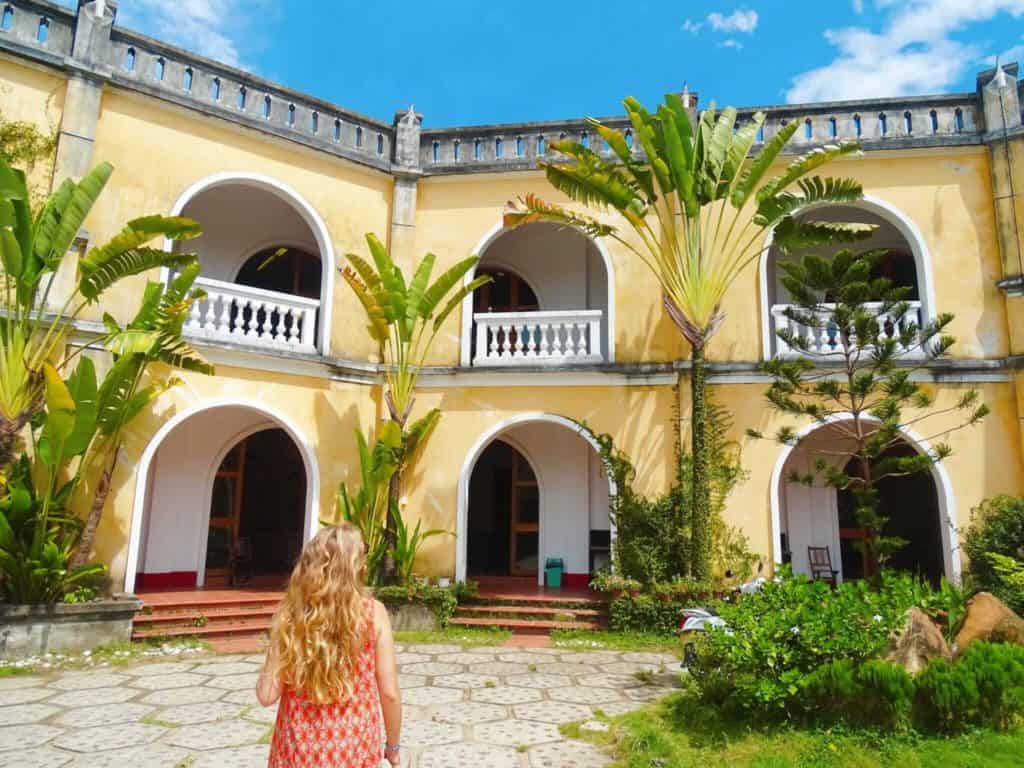 Where to stay in Hoi An
For backpackers – the best party hostel in town is Bed Station Hostel & Pool Bar. The breakfast buffet is something out of a midrange hotel – probably the best I've had in a hostel. There's also a small swimming pool. Every night is party night so if you're not much of a drinker it might not be the place for you. Luckily there are some smaller, quieter backpack hostels like Little Leo Homestay and Hostel.

Accommodation in town – a few months ago I stayed at Hoi An Life Homestay which is a family-run guesthouse just a short cycle ride from the Ancient Town. With rooms from 350,000 VND (£10) including a tasty breakfast and pool access, it's very good value. You can also hire scooters and organise day trips with the friendly owner.

Accommodation at the beach – if you fancy waking up to the beach on your doorstep (who wouldn't?) I'd suggest Tan Thanh Garden Homestay which shares its location with Sound of Silence, the gorgeous coffee shop I mentioned earlier.

Accommodation in the rice fields – get your peace and quiet at Golden Rice Villa, halfway between town and the beach. There are friendly staff and lovely breakfasts but the highlight might be the local life you experience passing through the rice fields!
Where to eat in Hoi An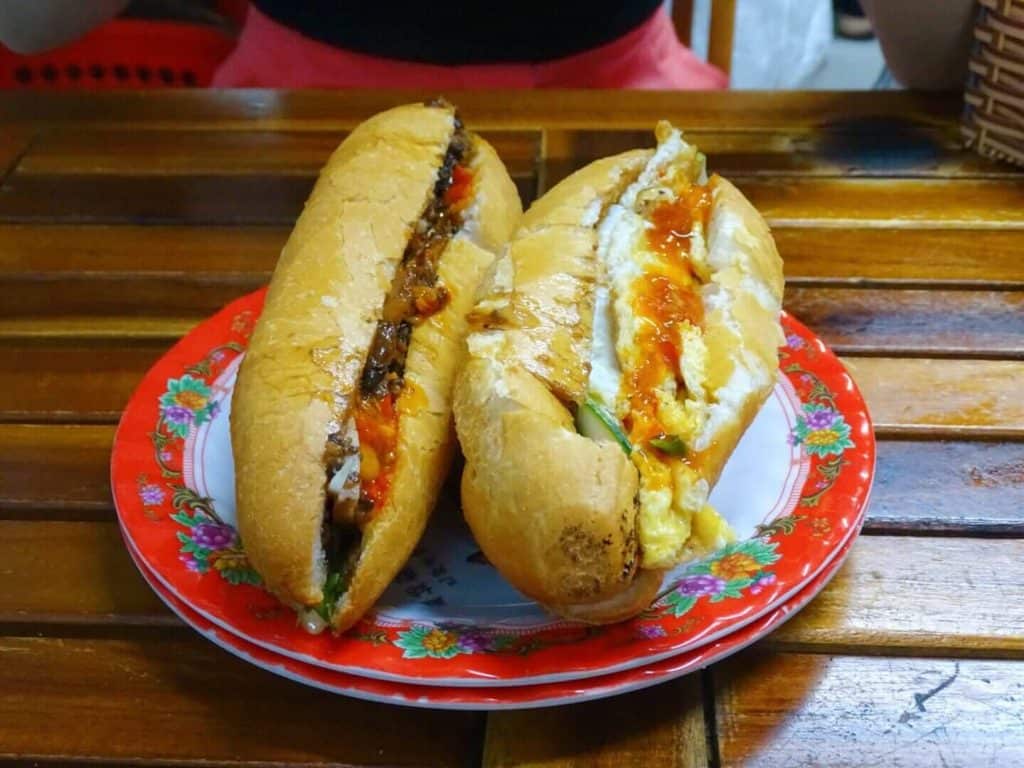 Nightlife (and my personal word of caution!)
Hoi An is an extremely safe even for solo female travellers in Vietnam. At night there are a collection of lively bars down by the river including a quirky Mr Bean Bar. You should go – but this is also the time you should be vigilant, both at the riverfront and the Why Not Bar.

There are a group of motorcycle drivers who hang around the Hoi An bars at night. They operate as taxi drivers but are likely to fleece you on the way home with some clever tricks, insisting you've accidentally given them the wrong money and shining a light in your purse and distracting you while they nab your cash or phone.

They operate in large groups – if you take one of their rides home, it's likely three or four of their friends will assist on their bikes creating an intimidating group.

This is my one word of warning about the otherwise wonderful town of Hoi An. Combat the problem by using licensed green taxis or book using the Grab app. Alternatively, walk home in a group rather than alone.
When to visit Hoi An
How to get to Hoi An
The only way to arrive directly into Hoi An is by bus. If you depart or arrive by train or flight, it will be into Da Nang (a larger city a 40-minute drive away). A taxi between Da Nang and Hoi An is usually between around 250,000 VND, or you can call a scooter on the Grab app for 100,000 VND. Use Skyscanner to book flights into Da Nang.

Book your airport to city transfer in advance.

Trains arrive into Da Nang Station and flights into Da Nang International Airport.
For buses directly to and from Hoi An, book using 12GoAsia or at any tourism office. These are very much the backpacker option and can be bumpy and busy. I don't mind them – they're fairly comfy and you get your own bunk bed.

If you're coming to or from Hanoi, it's a 16-hour overnight journey (most people break up the trip with a stop in Hue) and from the south, it's a 10-hour overnight journey to or from Nha Trang.