This post may contain affiliate links to things like tours, hotels, Amazon associates and products. These help me earn a small commission at no additional charge to you.
Between September 2019 and January 2020, I managed to double my website traffic. In this blog, I'll share exactly how I did it!
I set up Where Goes Rose? in January 2017, although I'd blogged as a hobby under a different name during my first Asia trip the year previously. The first year or two were about playing with my voice and getting into the groove of what I liked writing about.
Read next: How to start a travel blog in 2020 + free printable check list
It wasn't until 2018 that I started working on SEO and dedicating more time to my blog. Last year in 2019, I had some major success as my blog traffic shot up towards the latter half of the year, eventually doubling as 2020 rolled around.
Doubling my traffic
As you can see from the graph below, in September 2019 I was getting around 20,000 page views a month. By January 2020, I was getting 40,000 monthly page views. This means I doubled my monthly blog traffic in four months.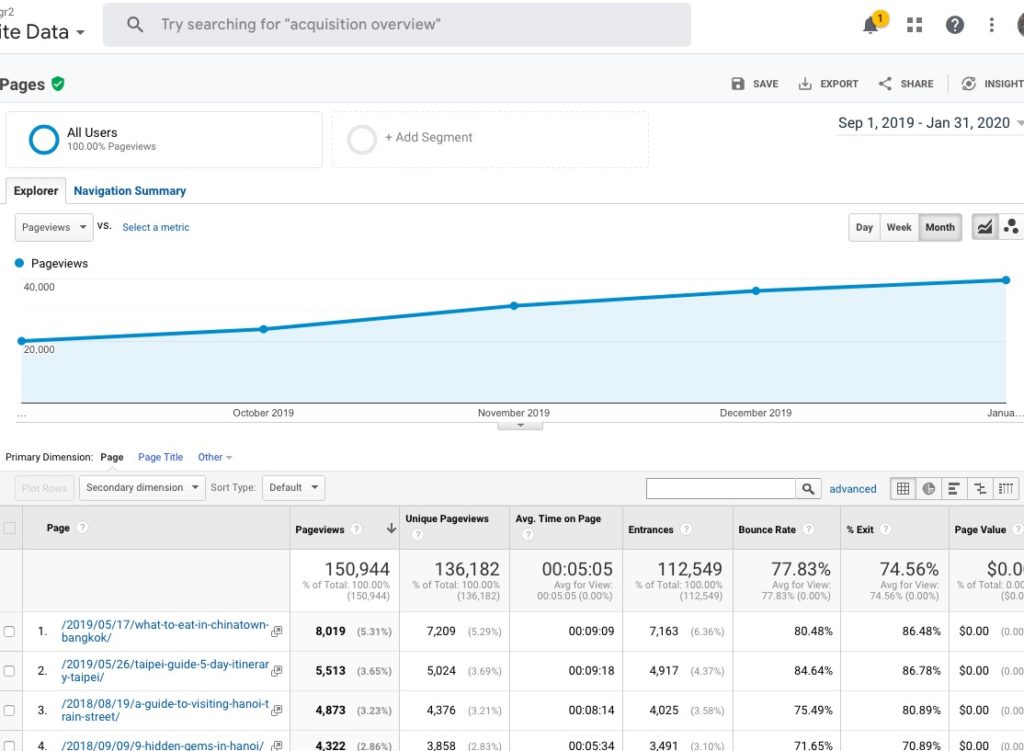 Not only that but I hit the Mediavine requirement of 25k monthly sessions which means I now make a profit from adverts placed on my site (side note, this requirement has since been amended to 50k monthly sessions).
Just to clear up any confusion:

Page views refer to the actual number of pages on your blog that were visited.

Sessions are the number of times that a reader lands on your blog, whether that's via Google or social media, thus starting a new 'session'. If one reader comes to your site and reads five articles, this counts as one session but five page views.

Basically, you need more page views than sessions to qualify for Mediavine's required threshold. The exact number varies from person to person but I hit 25k sessions with around 40k page views. This basically means around 40% of my readers were staying on my site to read another article after the first one. The percentage doesn't really matter; just that you have 25k sessions one way or another.
How I doubled my traffic
Due to the world events that happened after January 2020 (let's not get into that), traffic is down for most travel blogs. It's devastating but I hope and trust that one day things will be better for the travel industry.

Either way, the successes I had in late 2019 and early 2020 were the product of hard work and several tactics that I'm going to share with you. Most can be applied to any type of blog, not just travel blogs.
Interested in blogging, travel writing, photography, video editing and other skills to help you get paid to travel? Check out these video courses on Skillshare.com and use this link for a completely free two-week trial.
1. Dedicated 3 days to blogging a week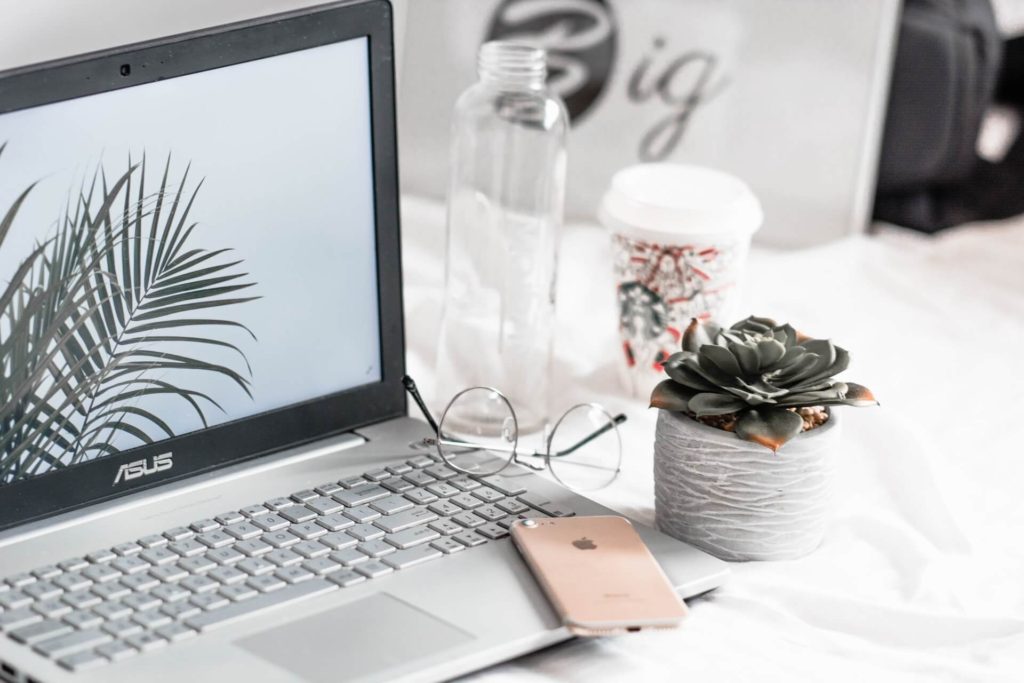 When I based in Mexico City in October 2019, I dedicated more time to my blog. Since I was country-hopping less, I was writing more.

Maybe you don't have 3 days a week to spare. Maybe you have more. Either way, dedicating a solid chunk of time to your website is essential if you want to see results!
2. Keyword research
I made a major change to my blogging strategy in 2019. Instead of writing whatever I wanted and optimising for my chosen keywords, I started researching my keywords before putting pen to paper (well, fingertips to keypad).

I started using KeySearch to work out what people search for in big volumes. Then, I started writing blogs that delivered the answer.

Obviously, I don't want search engines to dictate my entire business. I still write personal pieces and articles that fit around my niches. But if I find out that people search for cafes in Mexico City more than restaurants in Mexico City, I'll cater the article I write.

Writing articles to meet popular Google search terms has been one of the main ways (if not the main way) I managed to double my website traffic in just a matter of months.
3. Utilised Pinterest
In the past, I'd relied predominantly on Google for traffic. It's great but it can take a long time for blogs to rank. From pressing 'publish', it can take up to six months for a new blog post to find its set place in Google search results.
A much faster and generally fantastic way to get instant blog traffic is Pinterest. Like many people, I've had an account for yonks but just used it to pin photos of baby animals. Turns out there are way better (although less cute) ways to use it.

Pinterest is somewhere between a search engine and a social media channel. You can gather followers and follow others but the platform also works as a search engine.

In late 2019, I started to research Pinterest strategy and post regularly. I started getting several thousand extra readers a month from Pinterest.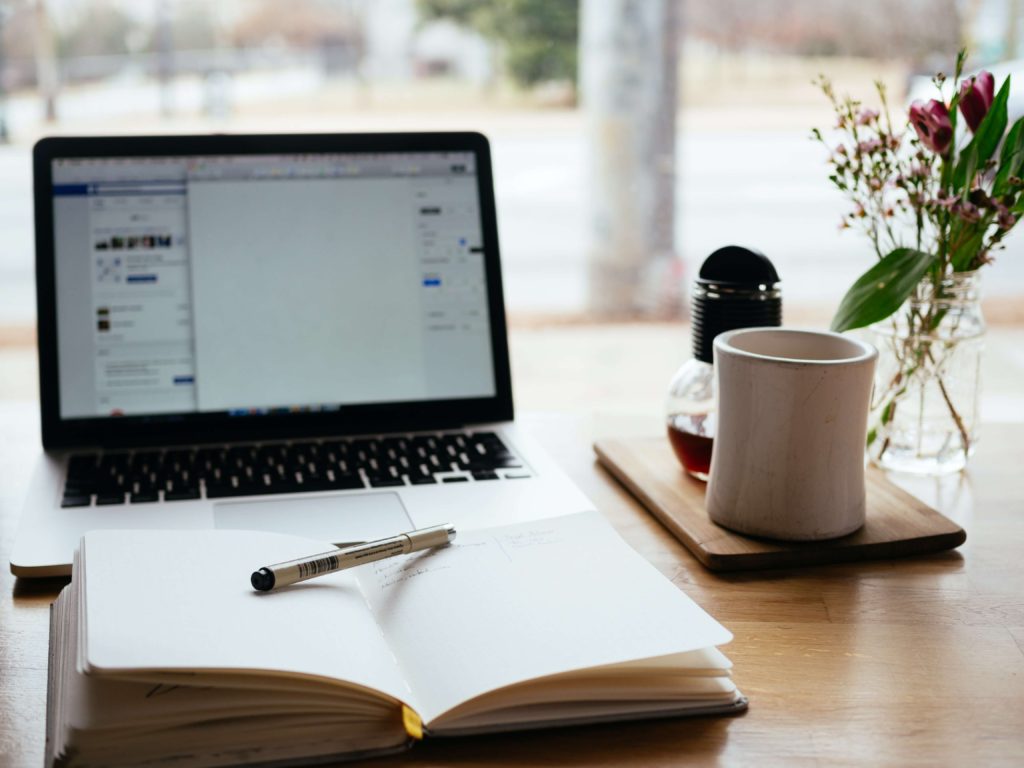 How did I get more blog traffic with Pinterest?
The first way I did this was by creating better and more aesthetically pleasing graphics using Canva. I spent time studying other people's graphics and what I was drawn to in terms of design, fonts and colours.

By making my graphics prettier, I started generating a lot more clicks to my website.

The other main way I boosted my website traffic was to start using SEO techniques for Pinterest, something I hadn't been doing previously. Since Pinterest is a search engine, you need to write SEO-rich titles and captions.

You should start by doing solid keyword research by looking at the related terms that come up when you type your term in the search box.
4. Went to fewer new places
What a strange thing for a travel blog to suggest: going to less places?

Honestly, it worked for me. Between January and September 2019 I went to the UK, Budapest, Singapore, Malaysia, Thailand, India, back to Thailand, Taiwan, South Korea, Vietnam, Germany, Czech Republic, Slovakia, Romania, Bulgaria, back to the UK, then to Mexico City via Miami.

Since my blog wasn't earning much at this stage, I needed to work as I went to afford it all. So of course I didn't have much time to work on my blog!

I usually wrote a 'things to do' guide to each place and maybe a food guide. I didn't really have time to write multiple in-depth guides to each destination. In the end, I created way more content by staying in each place because I actually had time to write.
My traffic shot up as soon as I stopped being on the move constantly.
5. Worked on being an authority in my niches
This year I had a solid think about the value I could bring with Where Goes Rose? I still write 'things to do' guides but I like to focus on solo female travel guides and budget guides: two topics I genuinely believe I know more about than your average traveller.

By having multiples blog posts on the same topic, I've found that people stay on my website longer. Maybe they find me via my reasons to travel solo blog but end up sticking around to read my solo travel challenges blog and a few others.

By fleshing out my niches and working out what I was good at, I managed to get more page views by better retaining my readers.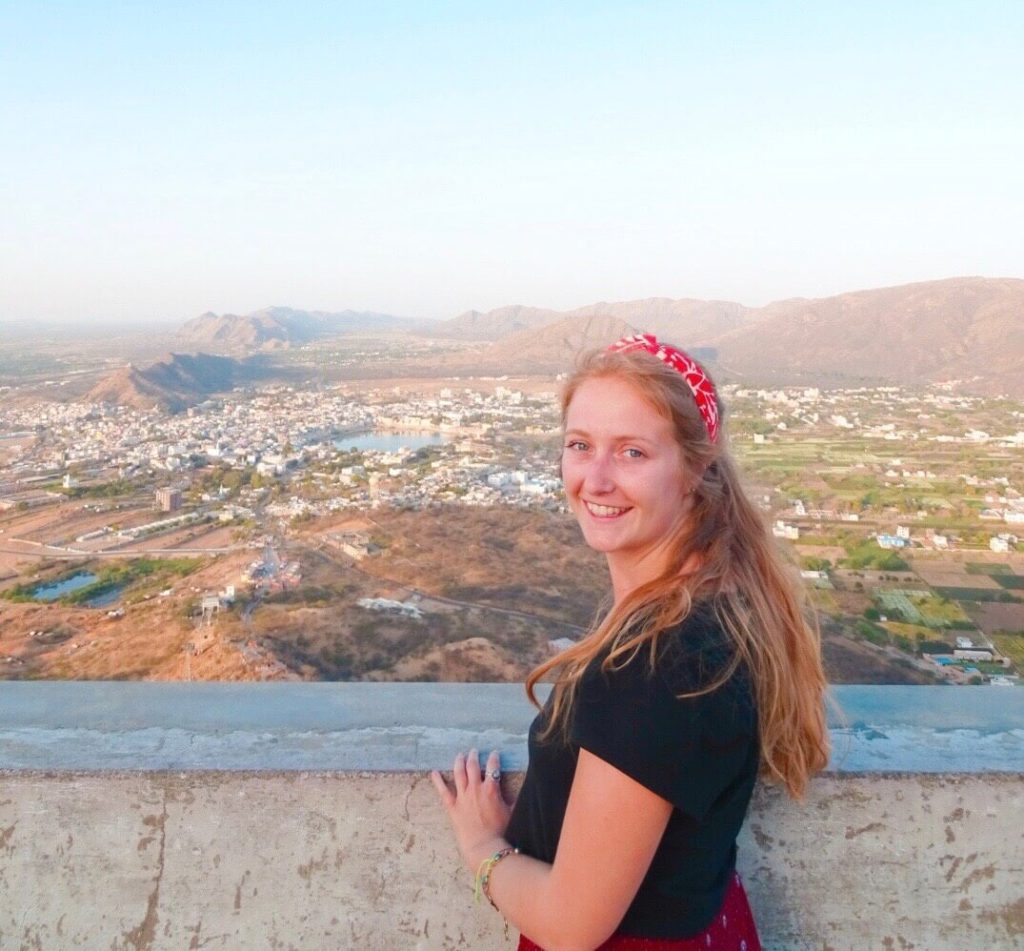 6. Got the swipe up feature on Instagram
This is something that helped boost my monthly traffic. In mid-2019, I hit 10k followers on Instagram which means I can now access the swipe up feature.

It's great because I was already getting around 1,000 viewers per Instagram story. If I share a link, I can now get a lot of traffic quite fast. For example, my recent article on how to start a travel blog had 100 link clicks in a few hours from Instagram stories alone.

That being said, it's not a quick fix. Sure, if you are approaching the 10k mark on Instagram, it's good to push towards it to increase your blog traffic. But if you're not close to that figure, I'd suggest ignoring this tip and focussing on the other 9 in this article. Instagram isn't everything as I'll discuss in a minute…
7. Joined blogging groups
Why work it all out alone? I join all the blogging groups I can find on Facebook. They'll often have share threads where you can post what you've been working on that week. These can be a great way to get a bit of extra traffic each week and pick up new followers and subscribers along the way.
8. Participated in collab posts
No blog can stand alone. It's important to have other websites link to yours for a variety of reasons.

In 2019, I joined a few Facebook blogger collaboration groups. This helps me write better articles because I can call for contributors to submit info.

For example, I wanted to write about hidden gems in Berlin but hadn't had time to visit them all. I posted in a collab group and had loads of people submit their ideas and photos which I included in my blog in exchange for a link to the contributors' own blogs.
The great thing about collab posts is that when you publish them, the contributors usually share your post on their social media channels, bringing you in a big hit of traffic.
I also started submitting to other people's blogs as often as possible. This has had the long-term benefit of increasing my domain authority but in the short term, it meant my blog was getting more exposure than normal because so many other bloggers were including links to my website on their blogs.
9. Stopped spreading myself thinly with Instagram and YouTube
From late 2017 to early 2019, I spent a lot of time building a community on Instagram and trying to increase my followers. I'm not denying this is important for bloggers but it's also part of the reason I didn't focus on increasing my blog traffic until late 2019.

In early 2019, I started vlogging and worked on my India, Taiwan, Thailand and Korea vlogs. I liked vlogging but found it hard work and time-consuming.
I simply didn't have as much time to work on my blog. On top of that, I'd become sucked into the numbers game of Instagram including how many likes I got and whether anyone had unfollowed me that day.

I've since had a reality check: Instagram is a space on a shared platform and if users migrate to another platform like Tok Tok or if your account is randomly marked as spam or hacked, it's all gone. Now I prefer to invest my time in my website which I own, and encourage people to sign up for my newsletter.
Basically, it's no coincidence that in the four months I doubled my blog traffic, I didn't spend a lot of time on Instagram growth and I also didn't make any new vlogs.

I'll definitely get back into YouTube in the future but the break served a purpose and allowed me to focus on my website. The result of doubling my website traffic and qualifying for Mediavine was well worth it.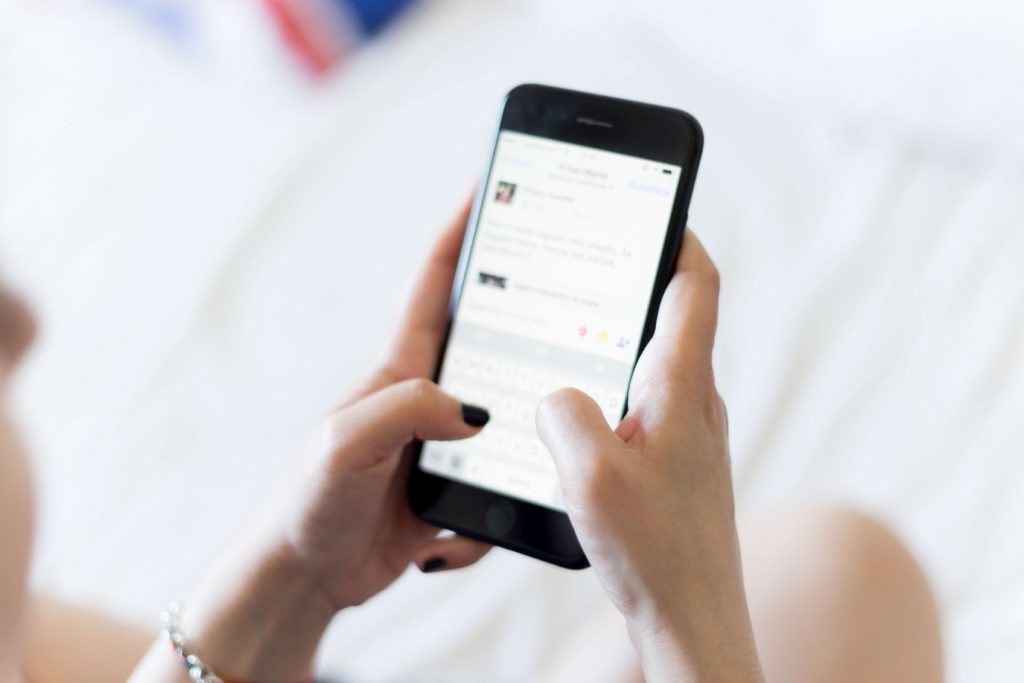 10. Upped my SEO game
Finally, I started practising solid SEO strategy to all my blog posts. I made sure I included my chosen keywords in all the right places and internally and externally linked in each article. I also named all my photos appropriately.

The other thing that's really made a difference for me is making my blog posts longer. I usually aim for 2-3,000 words per article. It's a lot of work but it's made a huge difference. I know when the travel industry is healthy again, it will be better than ever before.
Thanks for reading!
I hope these tips for increasing blog traffic have helped give some clarity and guidance. They've certainly worked for me so there's no reason they can't work for you, too!