This post may contain affiliate links to things like tours, hotels, Amazon associates and products. These help me earn a small commission at no additional charge to you.
Solo travel is GREAT. Often I'm not too bothered about meeting people while travelling alone.
I suspect the average backpacker might be keener to do things in groups than I am. Some people find a travel buddy when they arrive at a hostel so they have someone to do stuff with, whereas other people (me) go do things and make friends along the way.
Whatever your style, it doesn't matter. One of the pros of solo travel is total control to you!

It's a solo travel myth that you'll be lonely without a travel companion. When you want to make friends travelling solo, it's rarely tough in the backpacking world.

But if you get stuck, there are a few methods I'd recommend. These are my tried and tested solo travel tips for meeting other travellers.
Check out my guides to:
How to meet people while travelling
1. Stay in hostels
Not a hostel person? It's not a deal-breaker as you can still use all the below points BUT hotels are easily the best way to make friends travelling.

Wherever you are in the world, the vibe's the same – you'll never hear anyone say 'you can't sit with us' (unless they're having a Mean Girls movie night, of course).

If you don't want to sleep in a shared room, get a private and make use of the social areas.
2. Go on walking tours
Everyone on the tour will be new to the area, and the things you see will create easy conversation.

Use Google or social media to search for free walking tours in your area, or ask hostel staff for recommendations.

For other day tours and activities, browse GetYourGuide and Viator.
Read next: the pros and cons of tours vs solo travel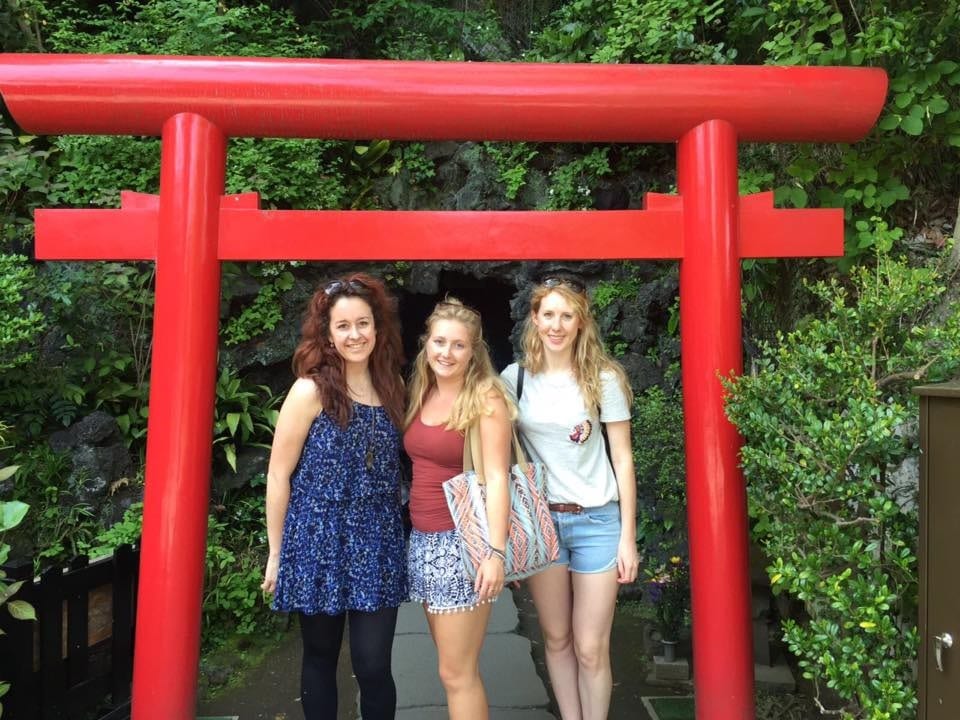 3. Use Facebook groups
I'm part of various online groups from Girls Love Travel to digital nomad communities, and every day I see messages saying 'anyone in [x location] and want to meet up?'
If you end up in a quiet hostel or just haven't clicked with anyone, utilise your online connections to meet other travellers.
4. Be flexible
When I don't make friends travelling it's usually because I'm moving too fast. At the start of my Asia trip, I had flights booked so when people were like 'wanna travel with us?' I had to say no because I had commitments I couldn't move.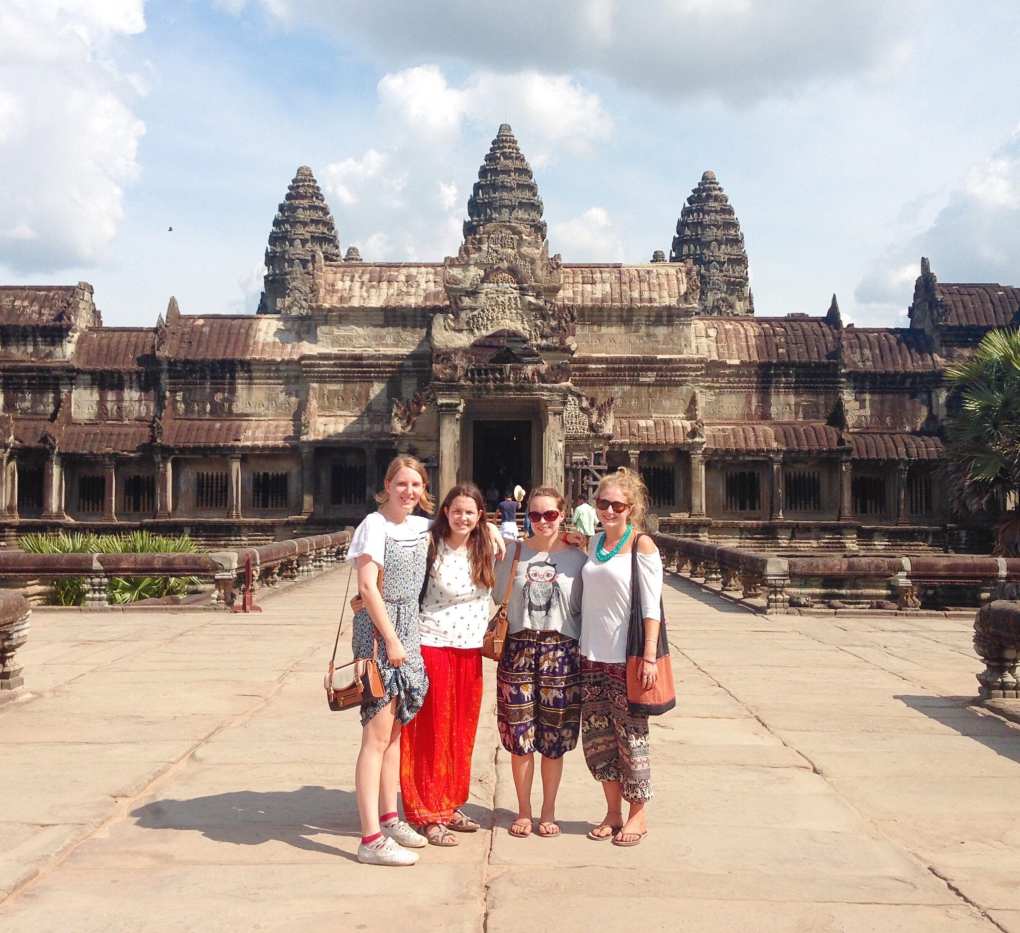 Read next: the best places to travel solo for women
5. Go anywhere with Wi-Fi
This is the ultimate millennial way to meet other travellers. Any café with an internet connection will probably be a hotspot for young backpackers.

Granted, they might all be on their phones but if it doesn't work out, at least there's coffee.
6. Sign up for hostel activities
Group dinners are a great way to meet people as a solo traveller, as are bar crawls. I even stayed at one hostel where they put on musical instrument-making lessons!

Keep an eye out for hostels that offer these kinds of activities when booking your accommodation. Often it will say on the website.
Second option… just go for hostels with bars!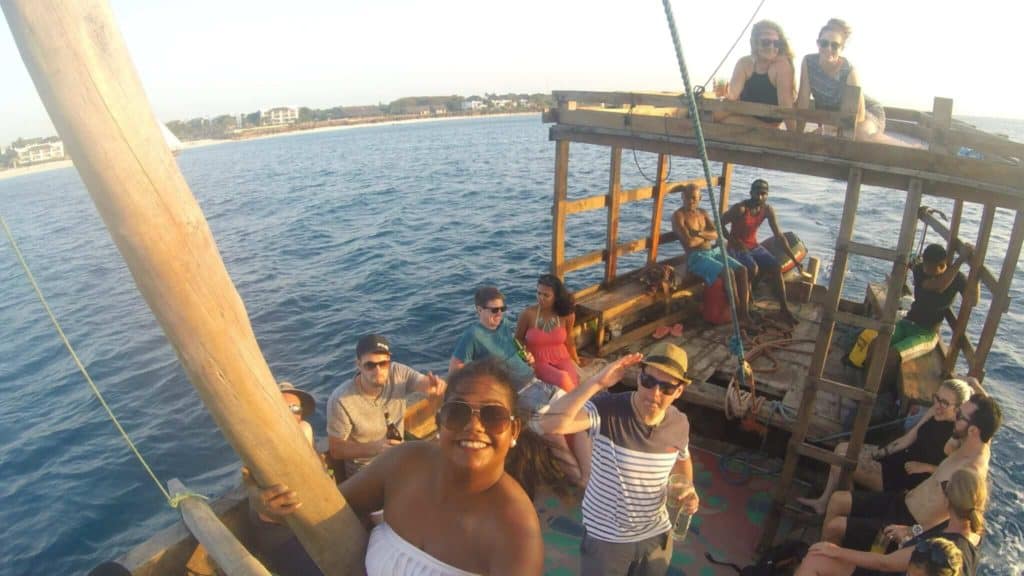 7. Use your hobbies
This is a great way to make friends while travelling. It fits into my camp of just doing the things you want to do and meeting people along the way, but it's a bit more structured.

Go diving and you'll meet other divers, go to a cooking class and you'll find fellow foodies. You've instantly got a shared interest and something fun to do together.

Use GetYourGuide and Viator to find activities.
8. Think of fun conversation starters
Sometimes I feel like I'll cry if I have one more repetitive 'where are you from?' conversation. Think up some fresh conversation openers. If you get any good ones going, let me know!
9. Take a small group tour
Take a group tour even if it's just for a couple of days. Although they're more expensive than travelling solo, you'll meet other travellers and have more time to bond.

Thanks to my tours in Cambodia and East Africa, I've made lasting friendships during my solo travels.
My favourite tour company is G Adventures.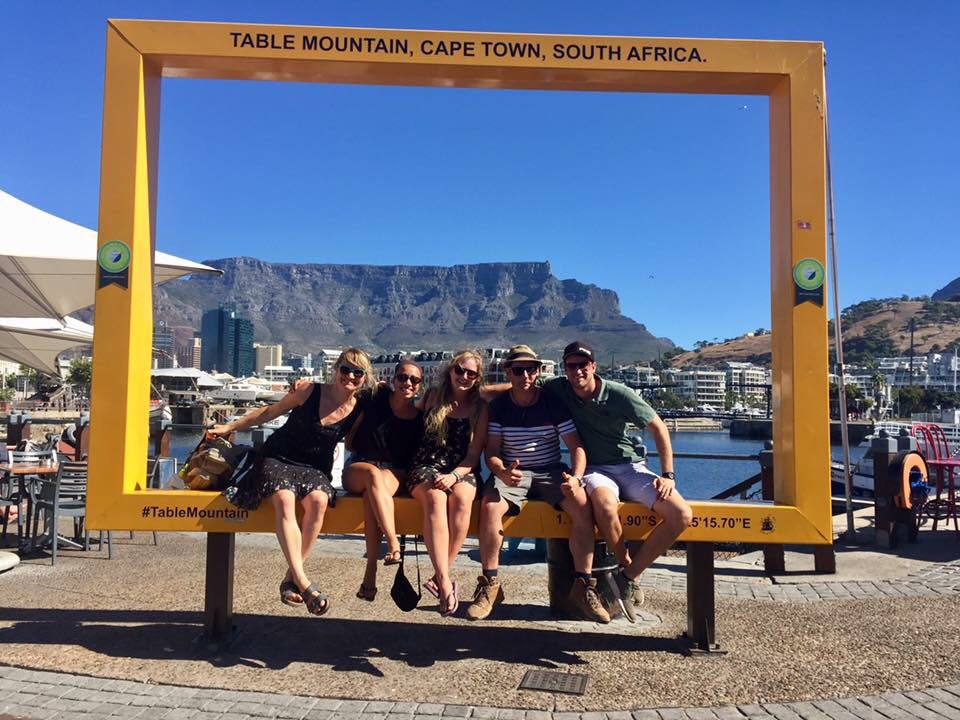 10. Try an app
There are plenty of apps for making friends like Hey!Vina and Bumble BFF. Give them a try if you're travelling alone and want to make new friends.

As well as fellow travellers, you might meet local buddies who can show you around their city.
11. Follow travel bloggers
Sometimes travel bloggers hold meetup events for their readers. If you get the chance to attend, you can bet everyone has a shared interest: travel!

Nomadic Matt had one in Thailand recently where he apparently bought everyone dinner. I wish I'd been there.
12. Use Meetup
Check out Meetup which is a website uniting people over shared activities and interests in a certain location. It has the added benefit that you'll already have something in common. I join digital nomad and freelancer groups when I arrive in a new city.
13. Open up your dinner invite
Go hang out in any hostel social area around 7pm and there's bound to be someone hungry. Research somewhere cheap nearby and invite them along… We all love cheap food, right?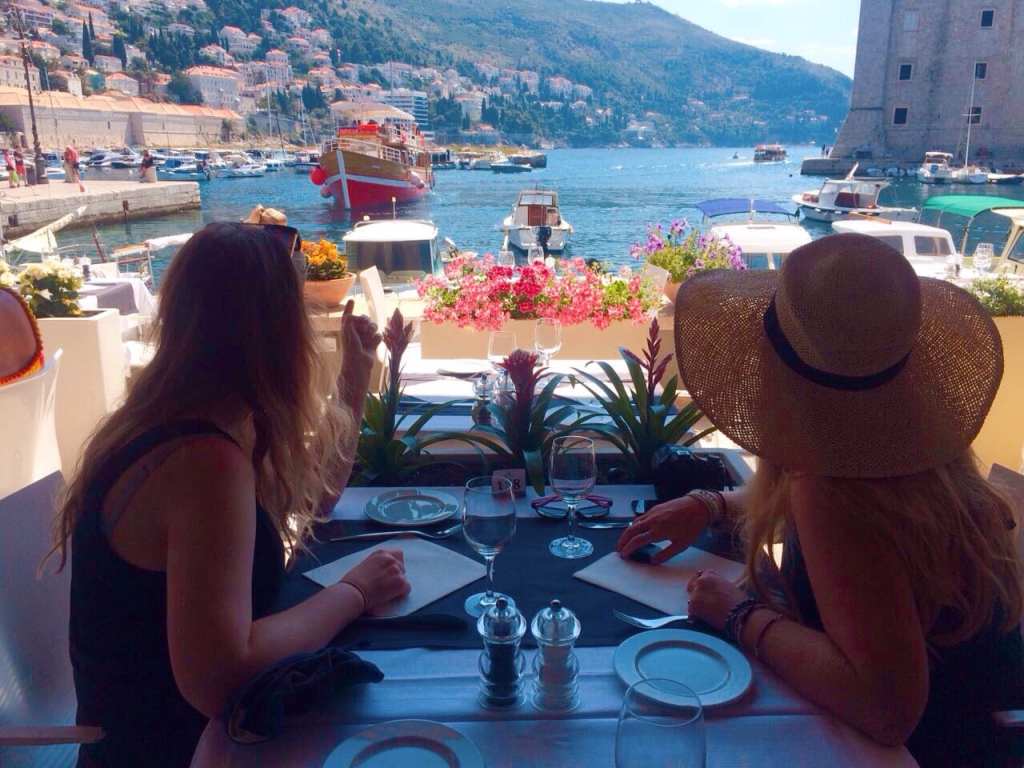 14. Use EatWith for social dinners
I recently discovered EatWith, a website hosting supper clubs in over 130 countries. Most major cities have plenty of local hosts keen to share their cuisine and culture with travellers and locals.

From Ethiopian supper clubs to Thai cooking classes, wine & cheese tasting, dinner parties and workshops, there are loads of options. You'll meet people and eat well: the perfect combo.
15. Make your seatmates your actual mates
To meet people travelling, get chatting on buses, trains and planes. You're likely headed to the same place so it's a sensible time to start a conversation about the location you're going to.

If I get a choice of a seat, I'll always head to a solo person especially if they look like they're backpacking too.

For the most 'backpacker' option, use FlixBus when travelling solo in Europe and 12Go in travelling alone in Southeast Asia.
16. Try Couchsurfing
If hostels aren't for you, use Couchsurfing to make friends while travelling solo. Not only do you get free accommodation, but your host will likely show you around and offer tips and insights.

Hosts are verified by the website and rated by past guests.
17. Host A Sister Facebook group
Host A Sister is essentially Couchsurfing but with female hosts. I generally feel safer staying in a woman's home.

Although hosts aren't verified in the same way, the group is moderated and you can connect with guests who may have stayed with the host before.
18. Stay in a shared Airbnb
Although hostels are great for meeting other backpackers, I find shared Airbnbs are best for meeting locals. During my solo trip to Bali, I stayed in a local home. My host dad was fantastic, taking me to local restaurants and temples I wouldn't have known about otherwise.

The same thing happened in Mexico. The owners of the Airbnb took all new guests on a free intro tour of the neighbourhood.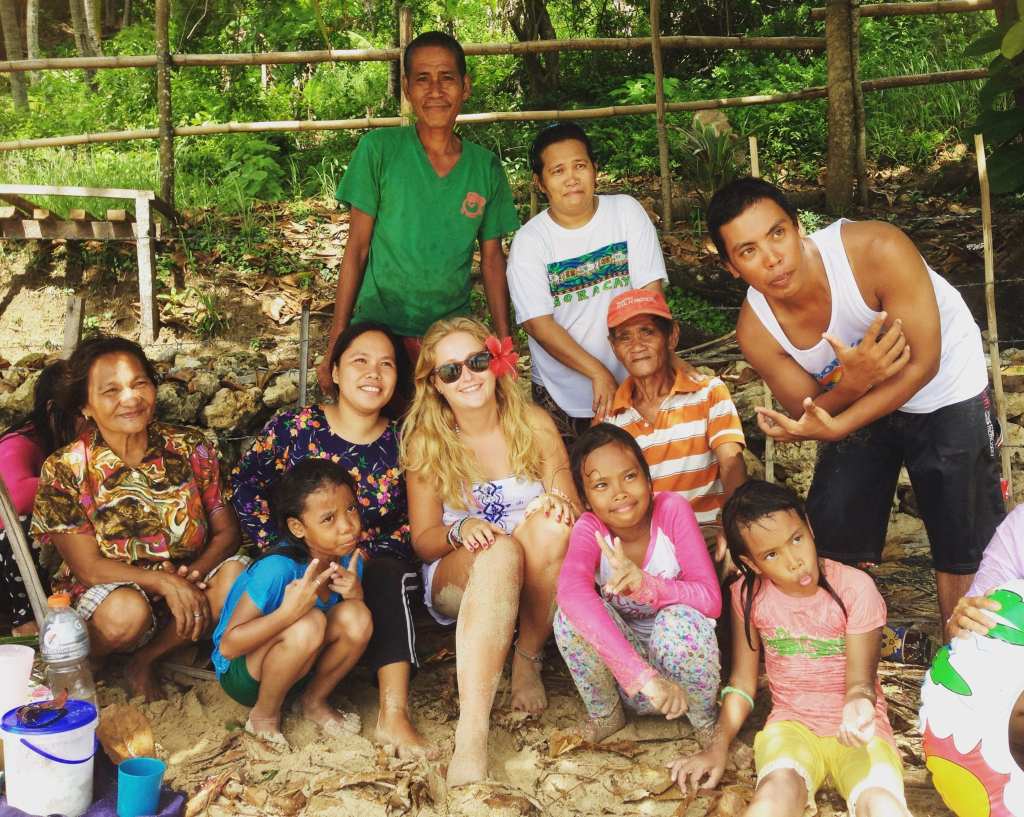 19. Volunteer
If you want to make friends while travelling, invest your time. I'm still in touch with friends I met volunteering in Ecuador in 2009. I find the longer you spend with people, the deeper the connections are and the longer the friendships will last.
Like taking a tour, any structured activity will allow you to spend time with like-minded people and bond over a cause you're passionate about. Find opportunities with:
Workaway – browse more than 50,000 cultural exchange opportunities. Usually, your food and accommodation is covered in exchange for working a set number of hours a day. Registration costs $49 a year but you can get 3 months free with my sign up link.
Worldpackers – with over 3.2 million hosts and travellers (62% travelling solo) signed up, this is another fantastic platform with volunteer opportunities in over 140 countries. They protect you with 'experience insurance' so, should your host cancel, they'll find you a new gig. It costs $54 a year but you get $10 off with my sign up link.
Read next: is Workaway or Worldpackers best?
20. Ask questions
People love talking about their travels. If you're hoping to meet other solo travellers, ask them for advice and recommendations. This is a conversation opener people are always happy to engage in!

You can do this in hostel common rooms, public transport and cafes. It's an easy opener if you're feeling shy.

Update – I recently made a friend who asked me a question about the bus timetable while we were waiting at a bus stop. We ended up spending the next 12 hours together and going for dinner and drinks!
21. Offer to take a photo
If you see someone struggling to take a photo, offer a hand. If they're travelling solo, even better because they'll probably be open to chatting after.

Likewise, you could ask another solo tourist to take your photo. If you don't end up friends, at least you got a photo out of it!
Read next: a complete guide to solo travel photos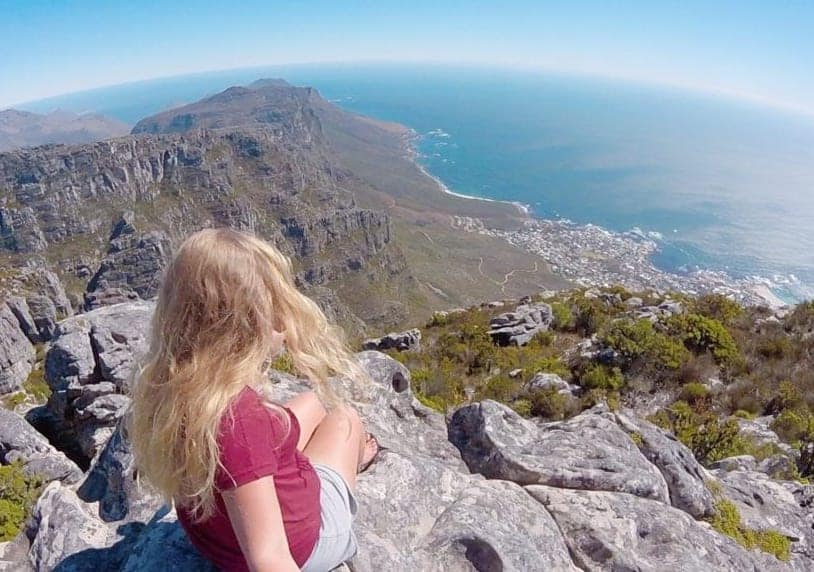 22. Be approachable
Finally, the most important bit. If you want to meet people as a solo traveller, don't come across as closed.

It might sound obvious but during my early travel days, I'd often take my phone or a book to the social area of a hostel in case I didn't meet anyone. In retrospect, I'd have had an easier time meeting people if I hadn't.

Don't be shy to join a group and put yourself out there (or at least fake it 'til you make it). What's the worst that could happen?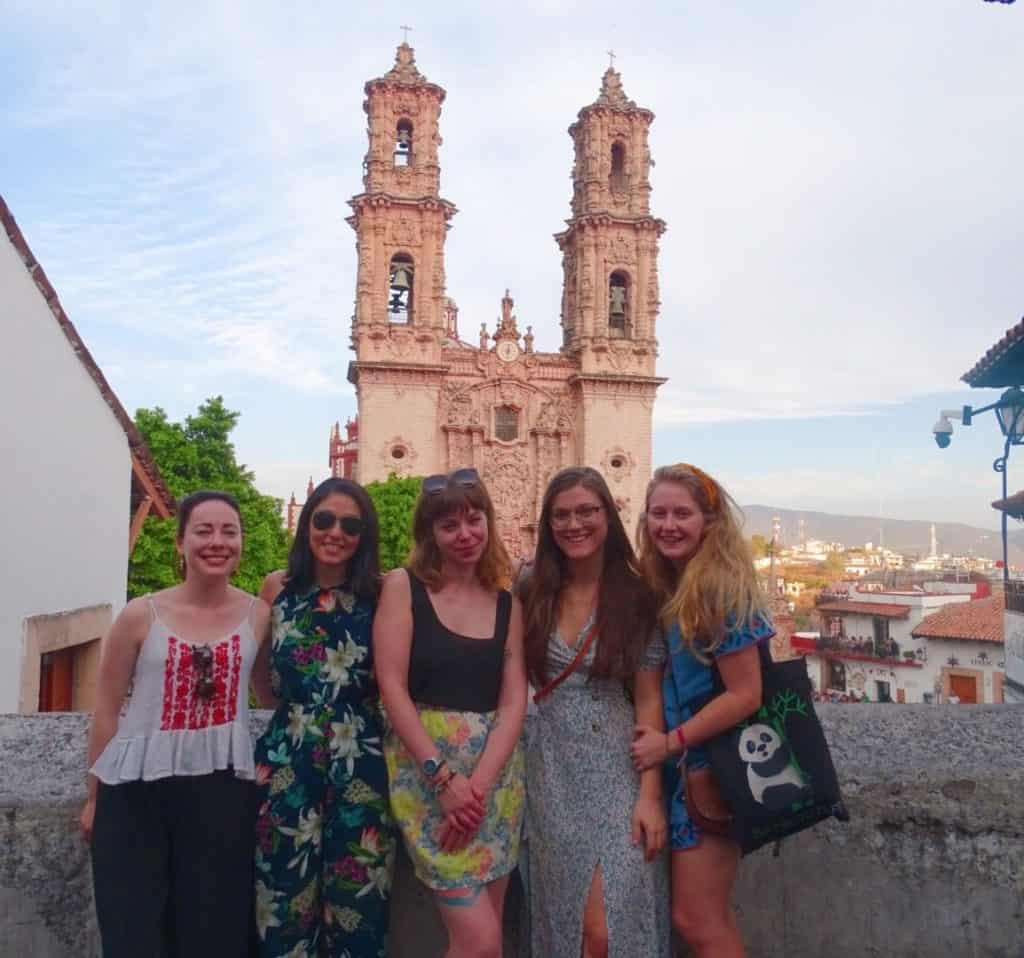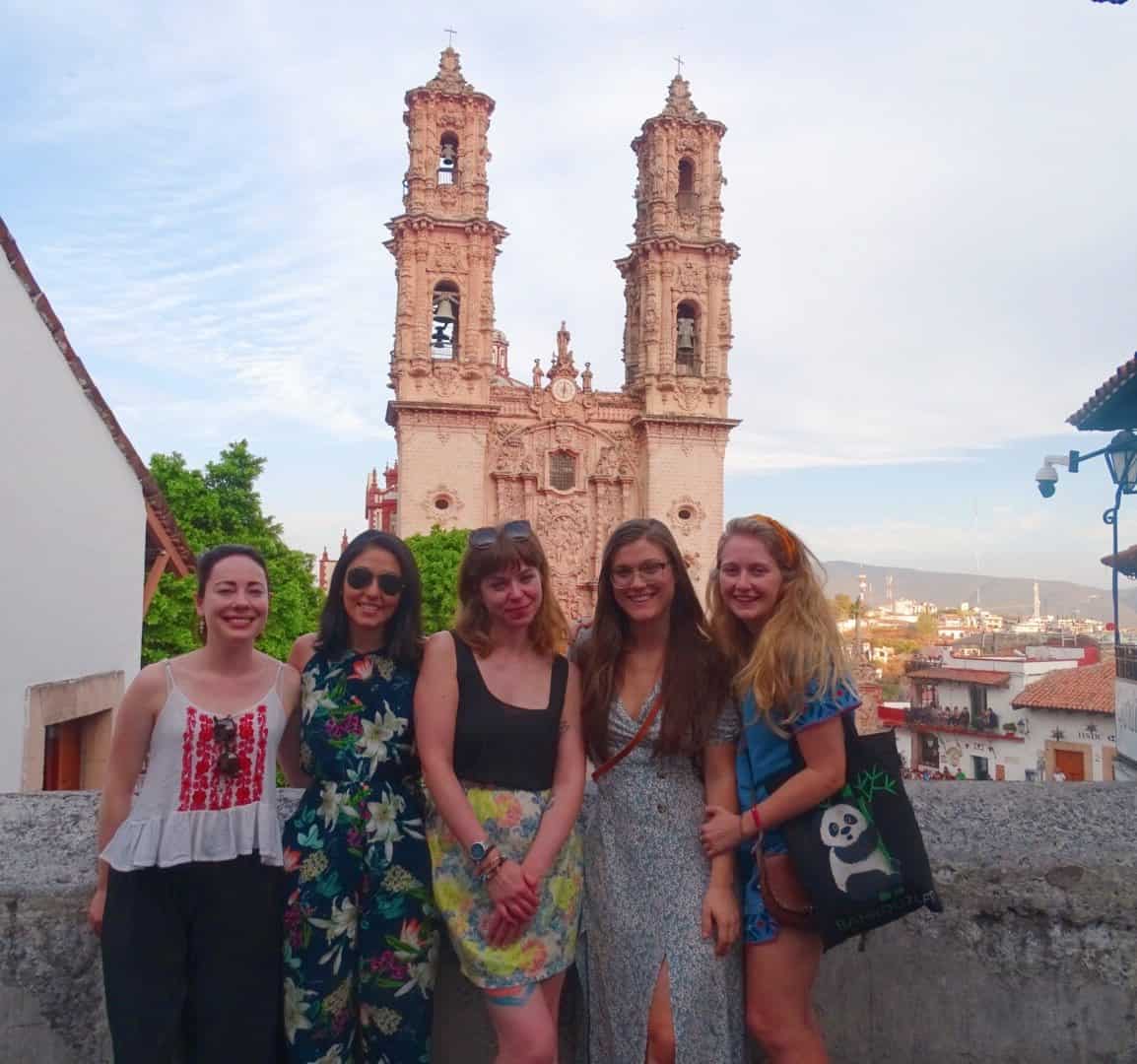 This list isn't exhaustive – I've met people travelling solo in all kinds of random situations I could have never predicted or planned for. But as things go, these tips should be a good starter. Enjoy!
Do any of these methods work for you? Do you have any others ways to meet people when travelling alone?
Thanks for reading!
If you liked it, please share it 🙂
For more travel content, follow me on Instagram, Facebook, Twitter and YouTube.
See you next time for more adventures,
Rose
Ps. liked these ways to make friends travelling? Pin this for later!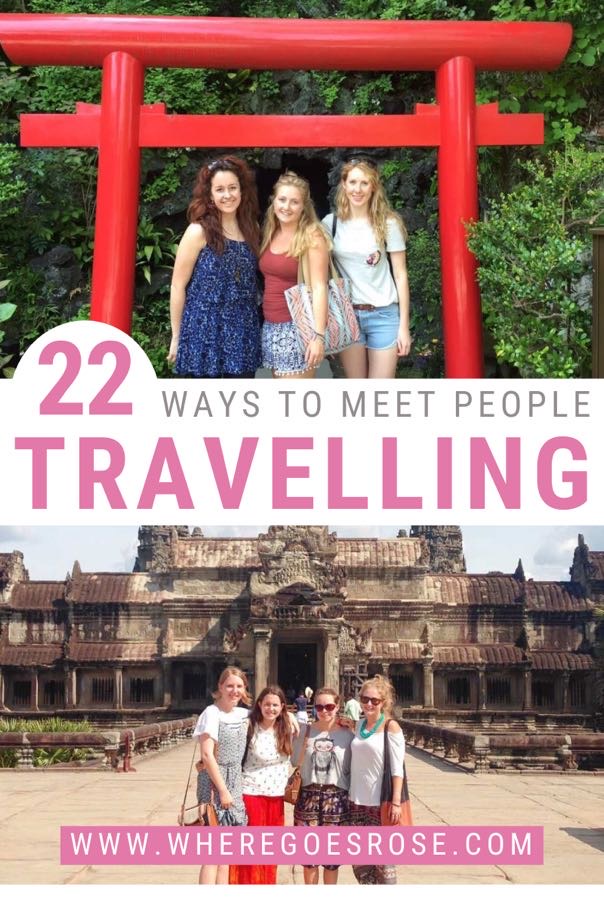 TRUSTED TRAVEL RESOURCES

Flights – I use Skyscanner and search by month to see the cheapest dates.

Car hires – use Rentalcars.com to compare car rentals around the world.

Trains: In Europe, I use RailEurope. In Asia, I use 12Go.

Buses: in Europe, I use FlixBus. In Asia, I use 12Go. Elsewhere, I use Busbud.

Use Omio to compare trains and buses in Europe and North America in one search. It's so handy!

For hotels and self-catering apartments, I use Booking.com. You can filter by review score and price to find the best-rated budget places. For hostels, I use Hostelworld.com.

To save money on accommodation, I use Trusted Housesitters, a website that connects homeowners going away and travellers who can sit their homes & pets.

Browse tours and activities on GetYourGuide.

Need travel insurance? I use True Traveller (for UK & Europe residents) since it's affordable but covers everything you'd need including various activities, valuables and pre-existing conditions. Unlike some companies, they insure you if you're already travelling / don't yet have your flight home booked. Get a quote.

For travel insurance for other nationalities, I recommend Hey Mundo and for long-term digital nomad travellers, I suggest Safety Wing.

Check out my resources page for more travel discounts and budget tips from my 10+ years on the road!