This post may contain affiliate links to things like tours, hotels, Amazon associates and products. These help me earn a small commission at no additional charge to you.
Not to start this post on a negative note, but Nha Trang isn't my favourite place.

I went in 2015 and didn't love it. I tried to skip it this time around and headed to Quy Nhon instead. This went well as I loved Quy Nhon but not so well because there were no available onwards buses anywhere but Nha Trang. Huh.

In the end, it didn't turn out too badly. The main reason I'm not a huge Nha Trang fan is that it's busy and hectic without any charm. As a Russian holiday hotspot, it has a European feel which I guess isn't what many Europeans such as myself are looking for from Vietnam. The beach isn't great either so many backpackers use the town as a much-needed stopover when travelling along the coast.

So, what did I find to do in Nha Trang this time around? After a bit of research, I headed to some cool spots which included the following…
Alpaca Homestyle Cafe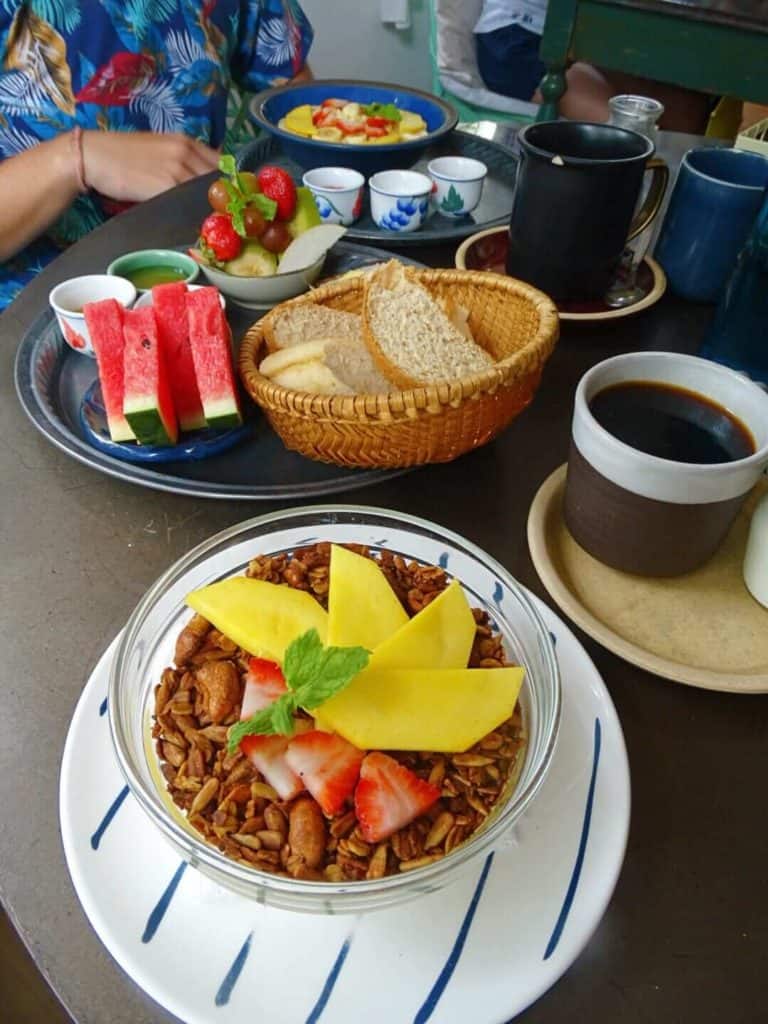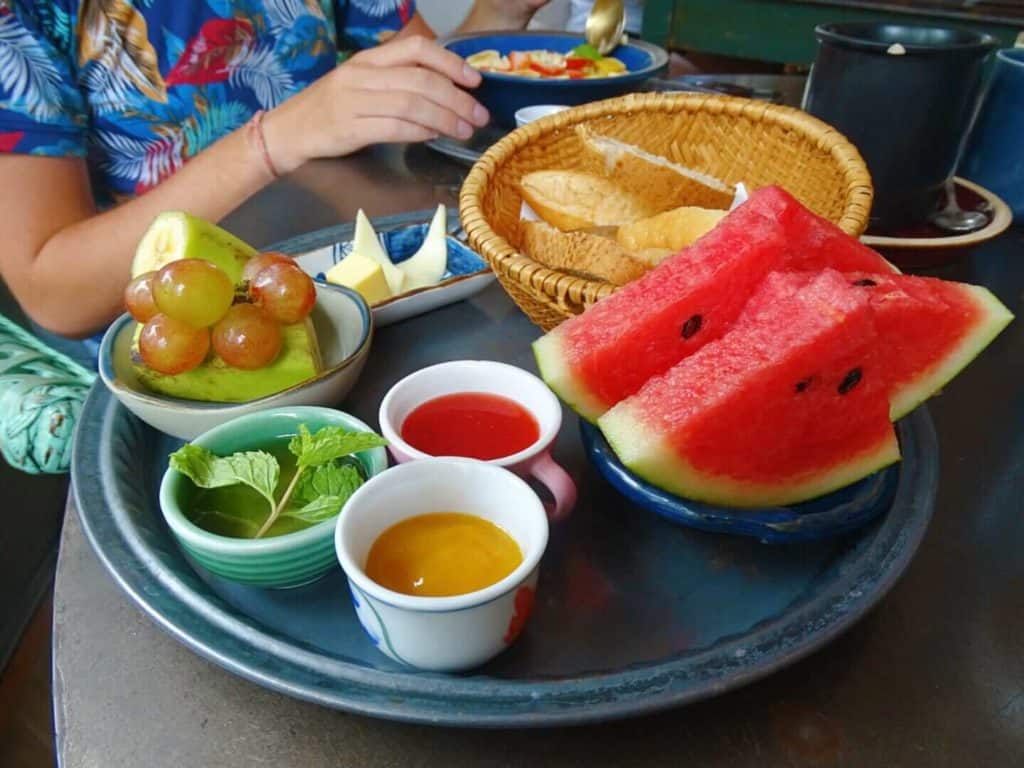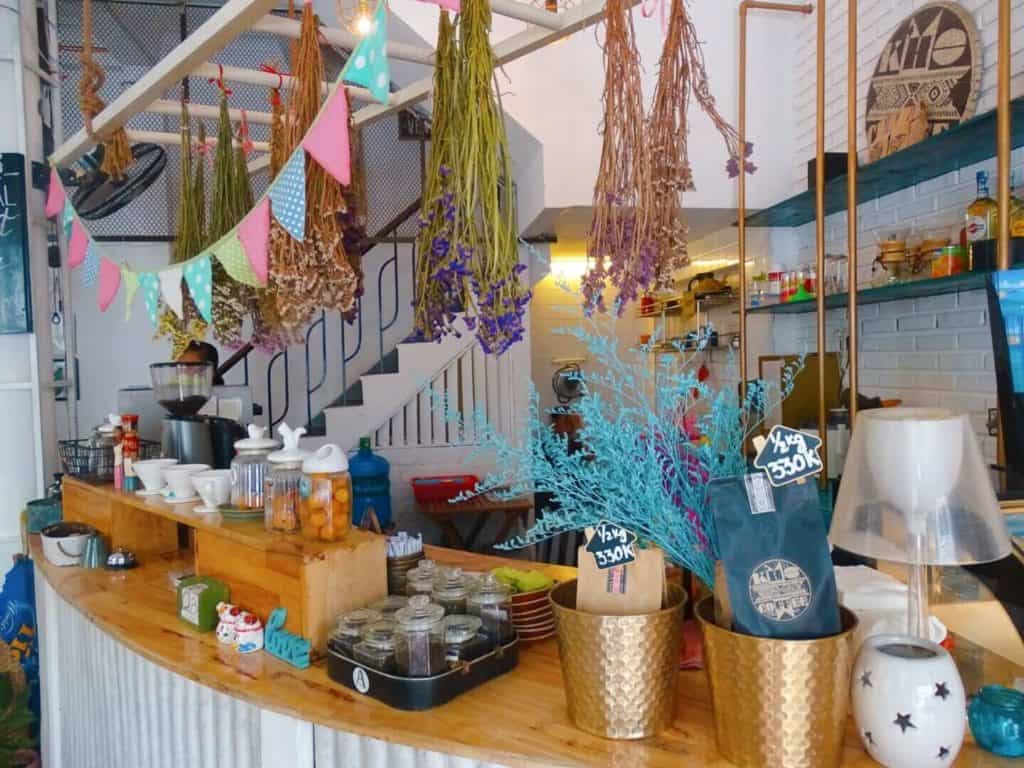 I couldn't believe how adorable this cafe was or how well-presented (and tasty!) the food was. The highlight was Josh ordering a side of toast along with his breakfast and it turning out to be almost a whole loaf including fresh fruit and a trio of spreads. But hey, when has having two breakfasts ever been a bad thing?

The lunch and dinner options also looked amazing including the pasta and Mexican dishes.

Prices: Most breakfast dishes were 65,000- 100,000 VND.

Address: 10/1B Nguyễn Thiện Thuật.
Visit a mudbath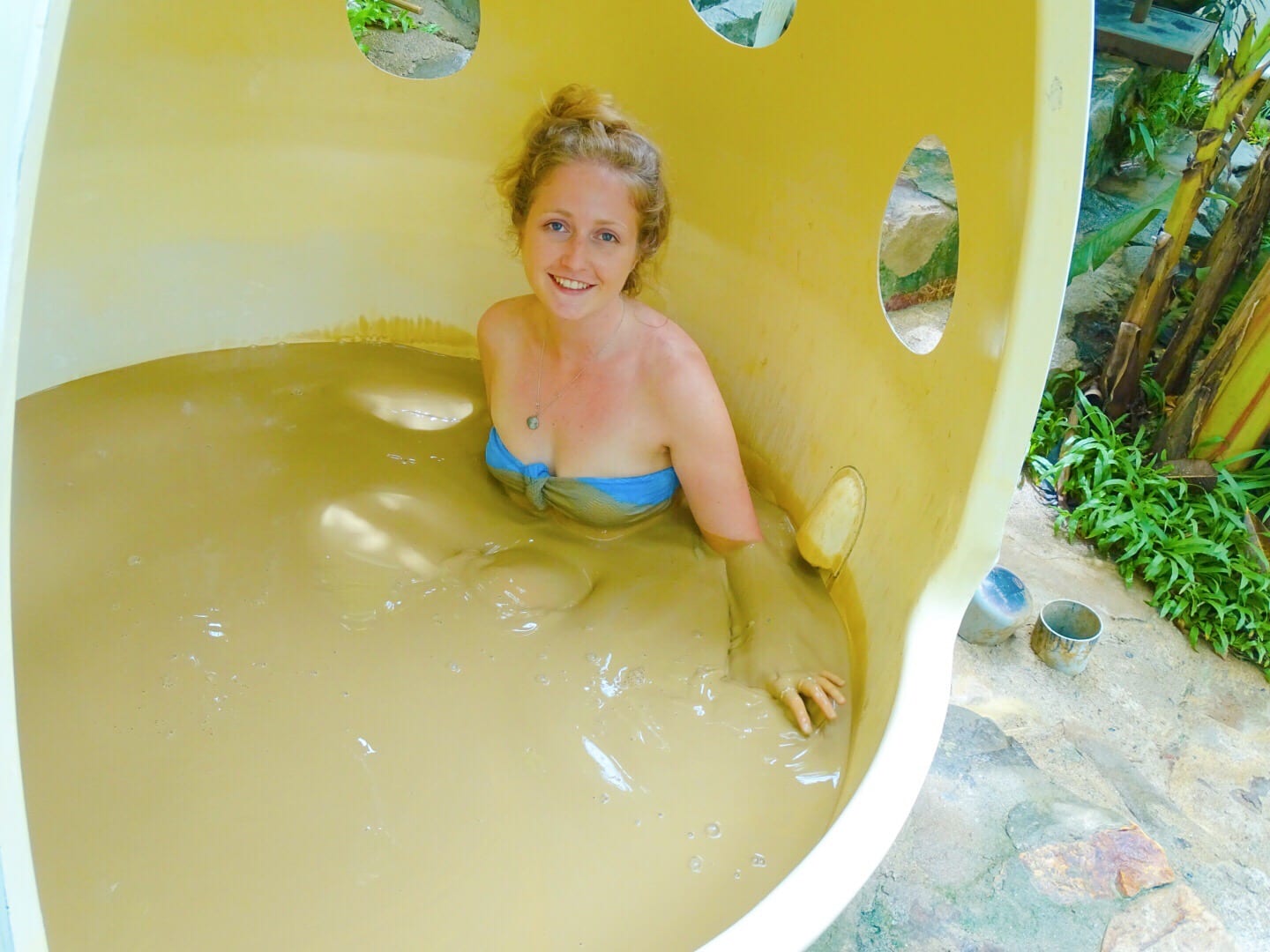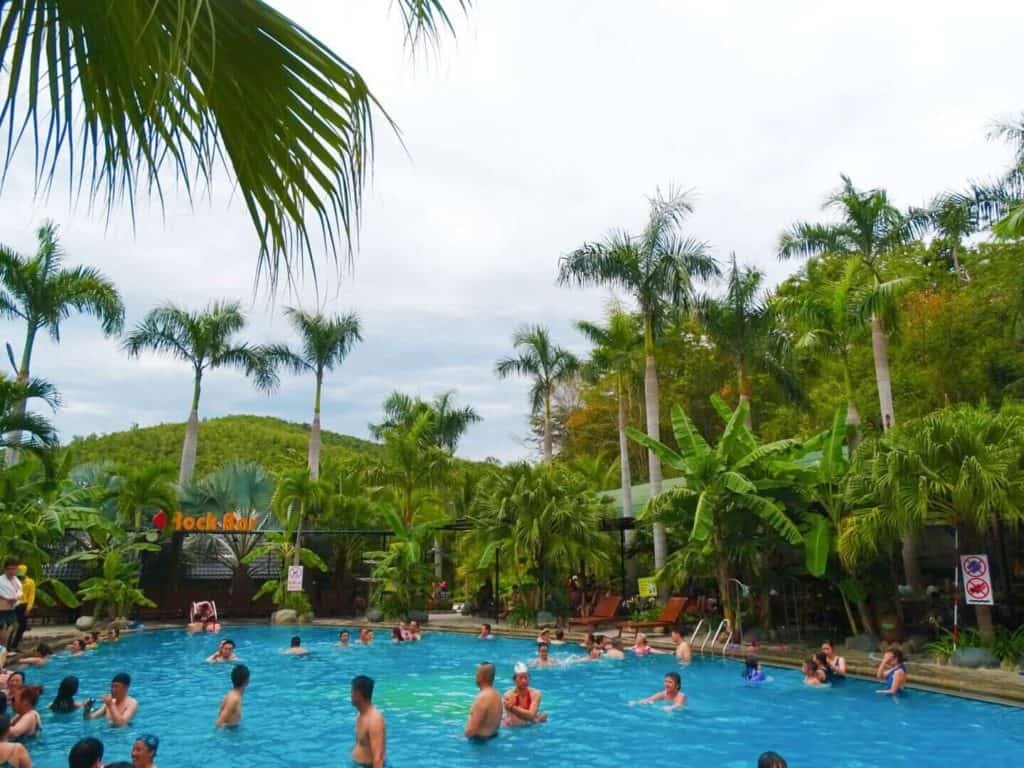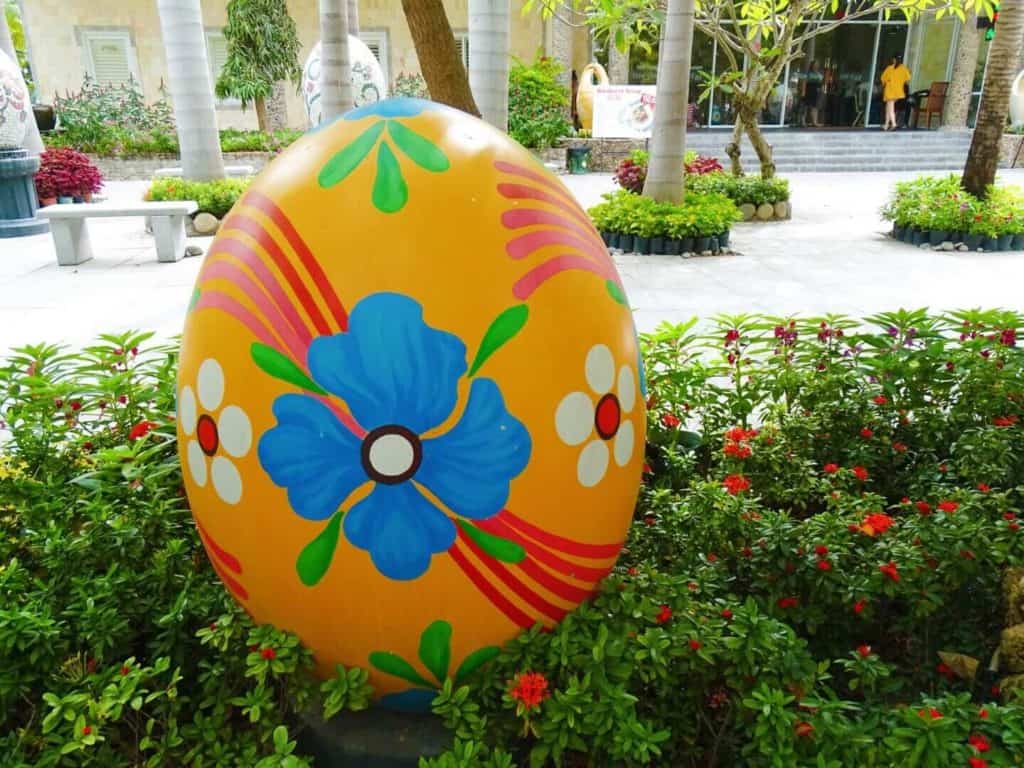 If ya can't beat em, join 'em… Nha Trang is famous for its mud baths and 100 Eggs is fun and quirky. Everything is egg-themed including the mud baths that you can choose to bathe in. The whole park is surrounded by mountains and palm trees so it's a sweet spot to spend a whole day, though we just spent a couple of hours. Your entry fee includes access to all the pools and jacuzzis of which there are plenty.
Price: 300,000 VND for park entry and a private mud spa egg session.

Address: Khu Du Lịch Trăm Trứng. Expect to pay about 100,000 VND in a Grab (or regular) taxi from central Nha Trang as it's about 8km from downtown.

Thap Ba Hot Springs is another mud spa option in Nha Trang which I believe is a little cheaper if you don't mind sharing a communal mud bath. These are washed down after use, but who knows how clean the other guests are…
Lanterns Restaurant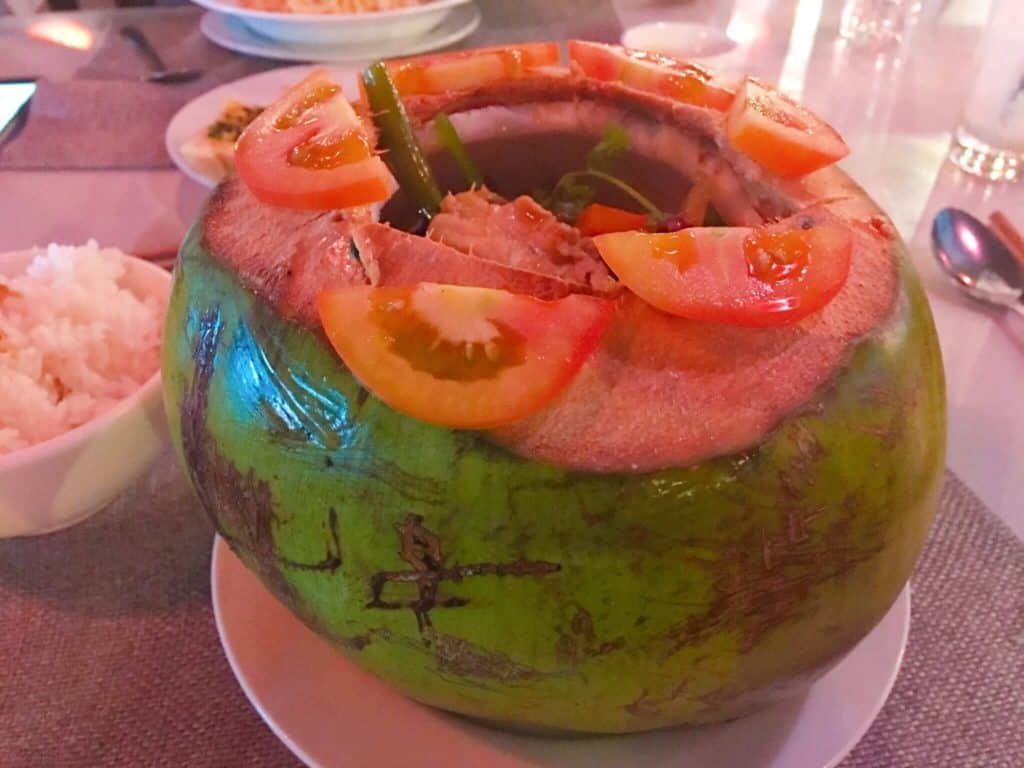 This grainy photo doesn't do it justice but the food at Lanterns is fantastic – plus it's a charity with proceeds going to disadvantaged children. I ordered a chicken curry in a coconut which was delicious! Lanterns is also famous for their bbq grills which you cook yourself at the table.

The local street food dishes looked really tasty too, plus I wanted to try out some of the set meals which were great value… So little time, so little stomach room!

Price: Main dishes from 50,000 VND.

Address: 30A Nguyễn Thiện Thuật.
Greek food at MIX Restaurant
If you've met me, spoken to me or read my blog, you'll know I love eating local food. Saying this, Josh and I were recovering from a food poisoning incident and fancied something that wasn't Vietnamese food. Not that I need to justify myself – I went for Greek food in Vietnam and I liked it!

The food at MIX is incredible. The dip platter with tzatziki, hummus, baba ganoush and beetroot hummus was everything! Saying that, so was the veggie platter with a grilled burger, loads of fresh veggies, onion rings and garlic bread (carb heaven).

Did you know MIX is in Hoi An, too? I ended up eating there with friends a second time.

Price: Main dishes from 65,000 VND (£2); sharing platters from 190,000 VND (£6).

Address: 77 Hùng Vương.
The verdict?
My day and night in Nha Trang weren't so bad! It's never going to be my hands-down favourite place on Earth but that's okay. If I ever pass through again, I'll know where to hang out and eat – and I hope you will, too!
Thanks for reading!
If you liked it, please share it 🙂
Check out other Vietnam posts:
See you next time for more adventures,
Rose