This post may contain affiliate links to things like tours, hotels, Amazon associates and products. These help me earn a small commission at no additional charge to you.
My friend and I headed to Fiji as part of a world trip and had the best time despite the prices coming as a bit of a shock.

We'd expected Australia and New Zealand to involve a huge hike in living costs compared to Asia, but predicted Fiji would be a return to lower prices and a relaxed way of life.
It was certainly super relaxing, but cheap? Not so much. Fiji might just be the perfect honeymoon destination and for that reason, accommodation and food prices are inflated. The tourist infrastructure keeps locals and foreigners a little more separate than in some places and accommodation tends to be out of town.

As a result, pricey food in Western-style resort restaurants are often the only way of getting your meals, and budget backpacker hostels are few and far between.

Saying that, visiting Fiji was worth every penny we spent (and we spent many). The beaches are out of this world and the slow, friendly pace of life is infectious. I'd recommend you to go, but take heed of a few tips and tricks and do your homework before arriving.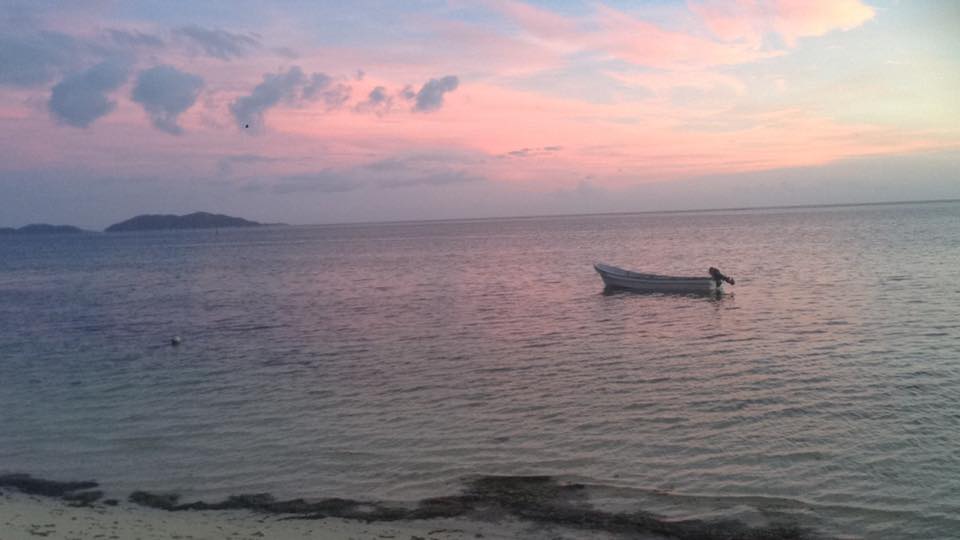 Dorm rooms within resorts
This is the best way to save money in Fiji. When we arrived in Nadi (the main point of entry for travellers) we noted the lack of hostels and worried we'd have to stay somewhere pricey. Luckily, we realised dorm rooms did exist – inside the resorts.

We found £5 per night bunks at Smugglers Cove where, as guests, we got access to the same swimming pool, beach and breakfast buffet that the guests in higher-priced private rooms did. Yes please!
Choosing your islands
Most travellers to Fiji don't spend long on the mainland, for good reason – paradise islands are just a boat ride away. There are two main clusters of islands popular with visitors:
The Mamanuca Islands – these are the closest to Nadi and picture-perfect. Think white beaches, lots of sealife, blue skies and palm trees.
The Yasawas Islands – north of the Mamanucas, these islands take longer to get to and the ride is more expensive. Until the 1950s they were restricted to cruise ships only and for that reason they're way less built up.
We initially assumed we'd hop between loads of islands and daydreamed over the exotic-looking Yasawas. It turned out the journey from Nadi was almost £100 each way making the cluster of volcanic islands a more pricey destination to visit.
One of the best things about the Mamanucas for backpackers, or indeed anyone, is their close proximity to Nadi and the fact that they're cheap and easy to get to.
Looking for liveaboard experiences in Fiji? Check this guide to finding the best liveaboard in Fiji including price comparisons.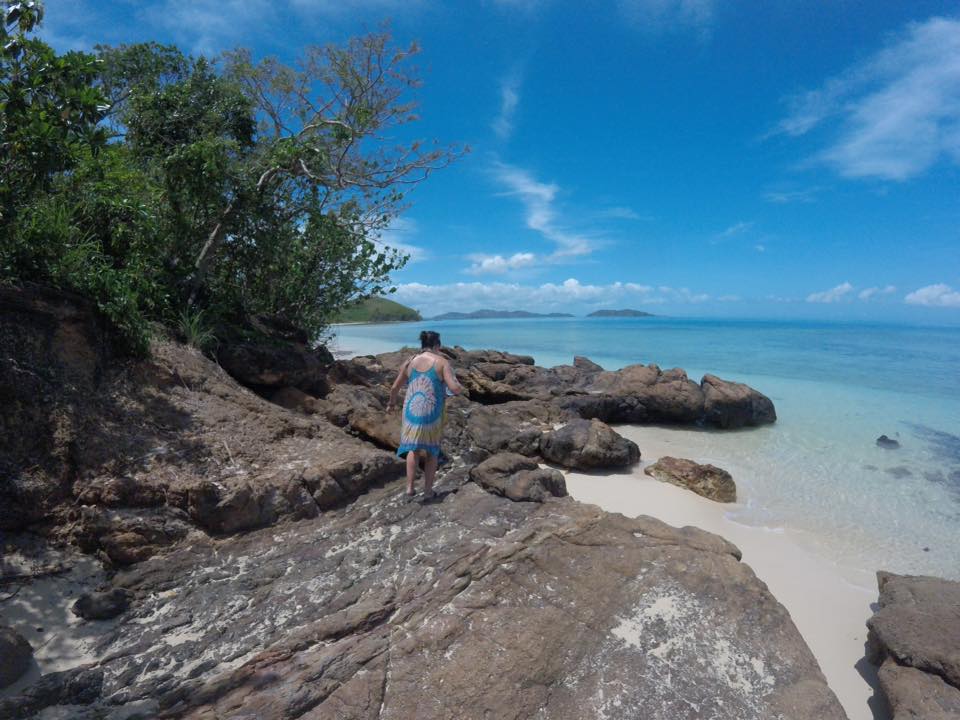 We got a return boat trip to one of the cluster, Mana Island, for around £20 each way, meaning we saved about £160 each on transport simply by visiting the Mamanucas rather than the Yasawas. I've heard the Yasawas are somewhat more rugged and volcanic but we had no regrets. Mana Island was one of the most picture-perfect places I've ever been and I definitely left a piece of my heart behind.
Quality over quantity
Since travel between the islands isn't cheap, choosing one or two and making the most of them is more budget-savvy than moving about every two days. Most of the islands offer all the pastimes you'd imagine tropical islands to so once we set up base on Mana Island, there didn't seem to be a huge rush to move on to the next one.
In Fiji there's never actually a great rush to do anything and the well-respected custom of 'Fiji time' allows people to be up to several hours late without it being considered rude.
Fiji time well and truly set in for us and two days on Mana Island quickly became three, four, then five. We decided to save money and travel time by making the most of Mana's beaches, diving and snorkelling, meaning our 'island hopping' experience consisted of hopping from the mainland to Mana and back again. But we were happy with that.

Spending a bit longer meant we bonded with the staff and locals and found a spot we could really call home.
Make the most of catering
Unlike many traveller-friendly destinations, it isn't easy to eat cheaply in Fiji. The focus on resorts means you won't be walking distance to local restaurants, so usually your meals will be provided by your accommodation. Whether you stay in dorm or private rooms, catering packages tend to be in place meaning you'll pay a set price to include board and three meals per day (drinks are usually excluded).
Usually, these packages work out cheaper than ordering off the menu so opt in if you're looking to save the pennies. As long as you're not fussy (sometimes there isn't any choice, just a meal of the day) you'll be well fed, and our resort even put on the occasional traditional Fijian night meaning we got to try the local cuisine. I'd have been gutted to leave Fiji without having tucked in!
Book in advance
At risk of contradicting my earlier point about going for quality over quantity in terms of islands, if you're insistent on seeing lots of islands, package deals do provide discounts.

We hadn't realised Fiji was the package deal kind of place and had assumed our usual style of rocking up would do. It did, but we ended up going to fewer islands as a result. Packages that include accommodation and travel to various islands start at a few hundred pounds from companies like Feejee Experience.

Visiting the same places and booking as you go will undoubtedly be more expensive, so do your research in advance.
Snorkelling over diving
There are many places where you have to go deep to see the best marine life but Fiji isn't one of them. We spotted both sharks and turtles whilst snorkelling and some of the brightest and most beautiful fish and corals tend to be in the shallows, close to the shore.

Dives cost around £20-£30 if you're Open Water qualified and considerably more if you're not, but grab a snorkel and an afternoon of water-based entertainment is free.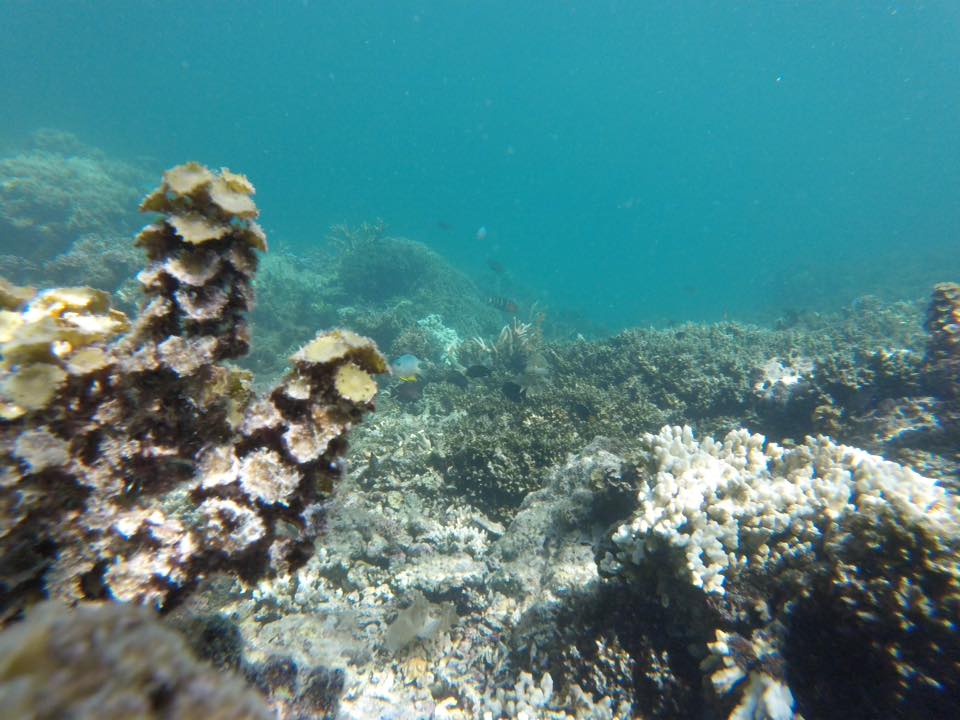 Befriend the locals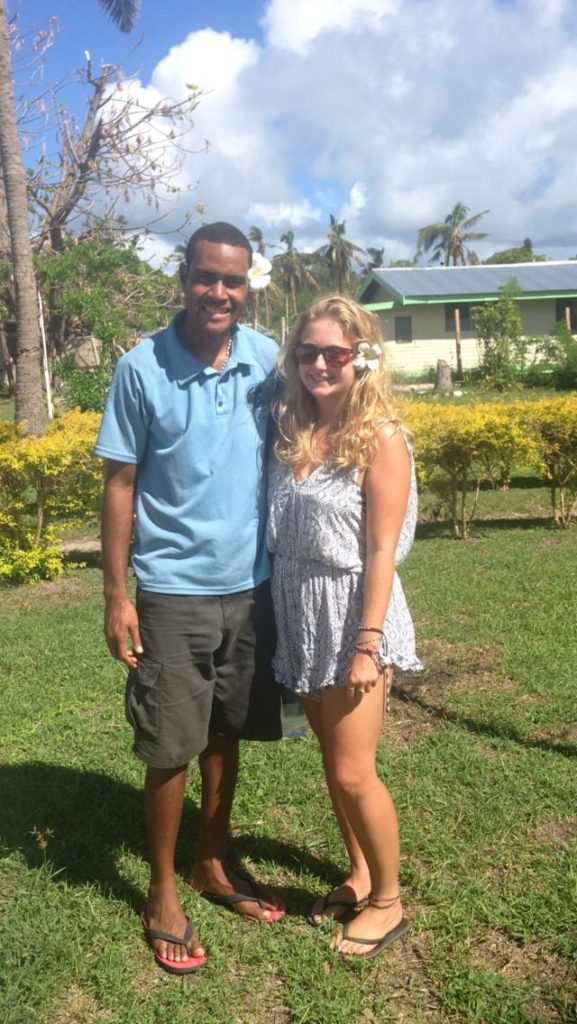 Following my above point about seeing the sea life for free, also check when the staff are headed out fishing. By day four on Mana Island we were basically locals and the staff at our resort allowed us to climb aboard their boat and do some snorkelling as they caught fish for dinner. We spotted sharks and turtles and it didn't cost us a penny!
Gus, our friendly hostel host, became a favourite Fijian character for my friend and I and he often took us on walks around the island. We visited the local school, the Sunday church ceremony, went on a tour of the island's medicinal plants, and were even treated to his one-man evening entertainment shows including gigs, fire shows and crab races.

I doubt we'd have had such an entertaining time without spending money had it not been for befriending locals such as Gus!
---
So there you have it. Budget a little more tightly to include Fiji in your travel plans and you definitely won't regret it! Send any more money-saving tips my way 🙂