This post may contain affiliate links to things like tours, hotels, Amazon associates and products. These help me earn a small commission at no additional charge to you.
I was excited to visit Berlin for many reasons: the street art, the food and my stay at Huttenpalast.
Have you ever heard of a caravan hotel before?

If not, add it to your bucket list, pronto!

Note: While I was hosted by Huttenpalast, all opinions are my own.

As one of the coolest cities in Germany, I'd be surprised if Berlin didn't have endless accommodation options. There's something for all budgets from backpacker hotels to luxury hotels, and everything in between. But there are also some unique places to stay that are way more memorable than any double en suite with a pool. Huttenpalast, a cosy indoor caravan hotel, is one of them!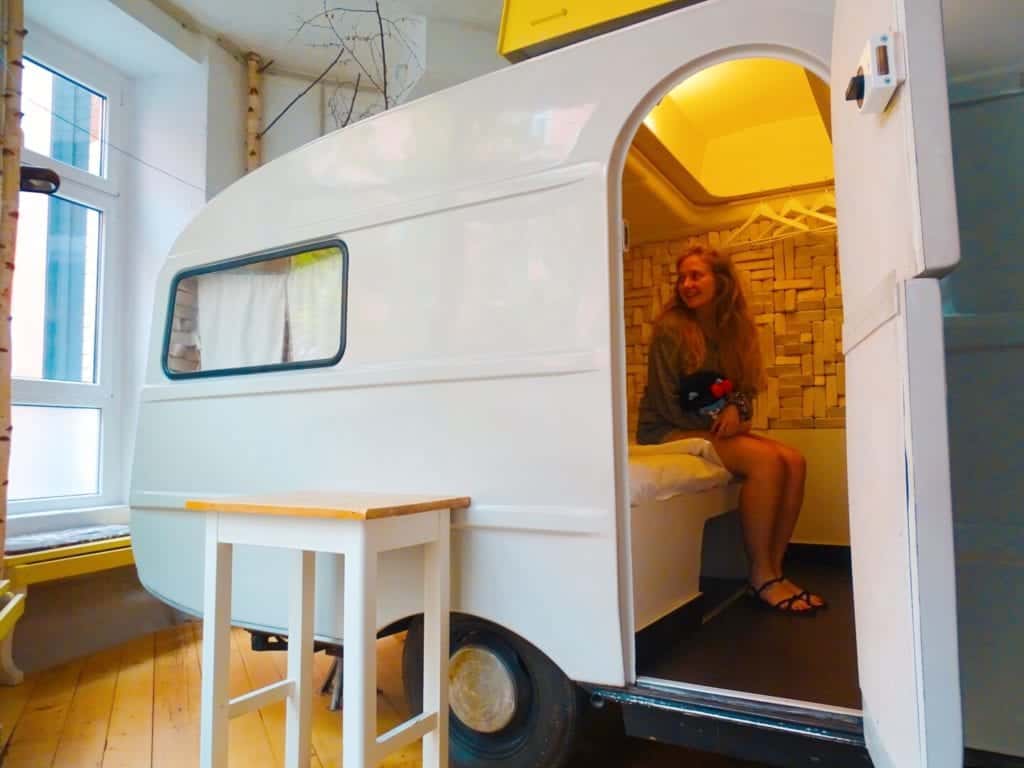 Checking in at Huttenpalast
At Huttenpalast, a collection of caravans are dotted around an enormous indoor space.

You can forget all your previous notions of caravans and camping. There are no wild animals prowling around, no need to protect yourself from the elements, and certainly no need for nature wees!

The caravans at Huttenpalast are remarkably cosy, each containing a glorious double bed with a soft, squishy mattress. I'd just flown from Asia and had a horrible bout of jetlag so I was unbelievably happy to sink into mine after a day of Berlin sightseeing.

Each caravan has its own private seating area with a bench or table so it feels very spacious. The indoor area also has spotless bathrooms, hot showers and a couple of comfy communal seating areas. I loved the decor which included fairy lights, colourful lanterns and old photos and paintings: so cosy and atmospheric.
There's also a colourful outdoor area with big tables which is great for having a drink or takeaway dinner on a summer evening, plus an indoor cafe area.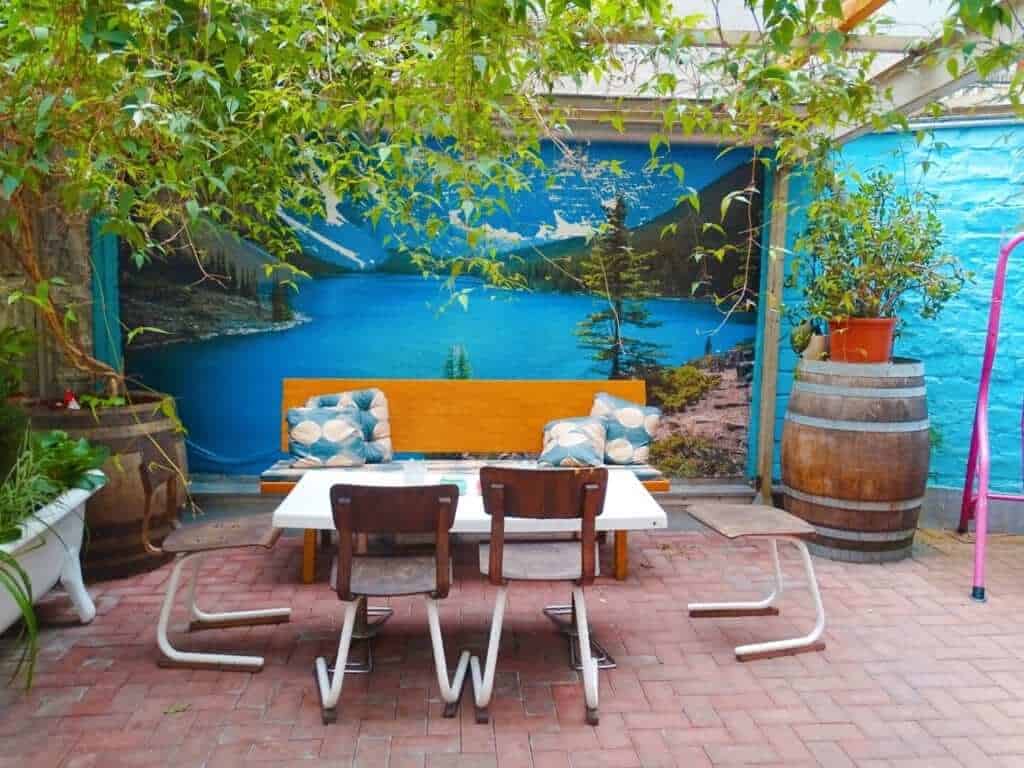 Breakfast & amenities
At Huttenpalast, there's free Wi-Fi which was super helpful to plan my Berlin adventures. A complimentary light breakfast of coffee and croissants is also included each morning, served at the breakfast bar of the caravan room. If you want something bigger, you can pay €10 for a buffet breakfast and proper coffee in the main cafe at the front of the hotel.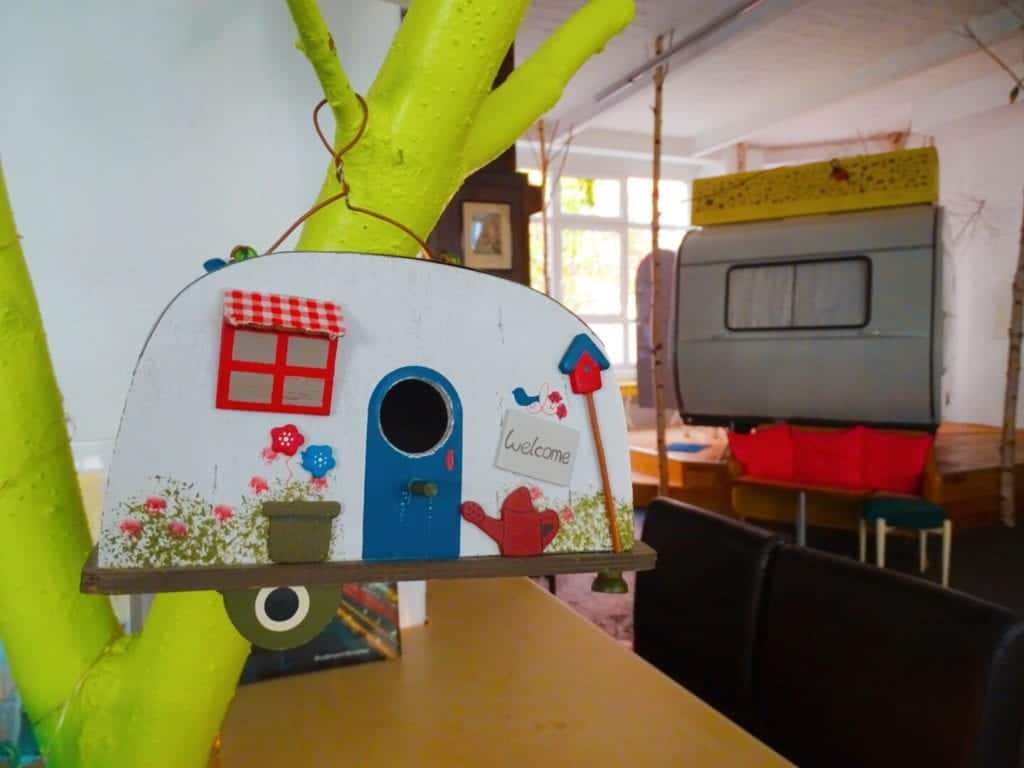 The neighbourhood
Huttenpalast is located in South Berlin, not far from one of my all-time favourite neighbourhoods, Kreuzberg. The closest station is Hermannplatz which is easily accessible by Metro from everywhere in the city. Take a short walk from your caravan and you'll reach Kreuzberg where hipsters come to play, shop, dine and drink. This part of town is jam-packed with cafes and restaurants, as well as some green open spaces like Hasenheide Park.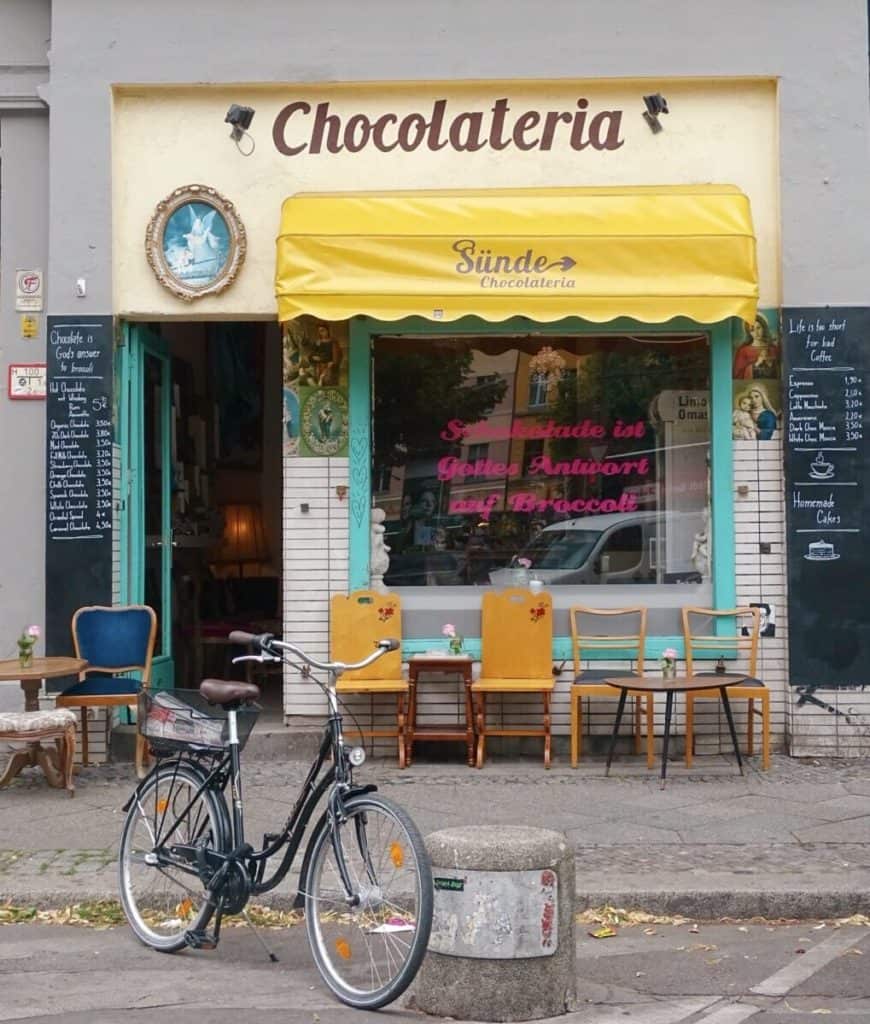 Things to do near Huttenpalast:
Catch an outdoor movie at Freiluftkino Hasenheide, based in the middle of Hasenheide Park
Sip cocktails with a cityscape view at rooftop bar, Klunkerkranich
Sample the best vegan doughnuts in Berlin at Brammibals
Browse vintage shops and bookstores along Orienstrasse
To stay at Huttenpalast for yourself, book here!
Thanks for reading!
Check out my other Europe posts:
See you next time for more adventures,
Rose