This post may contain affiliate links to things like tours, hotels, Amazon associates and products. These help me earn a small commission at no additional charge to you.
During my time in Malaysia, I was hunting for the best co-working and Instagrammable cafes in Kuala Lumpur. I found plenty of contenders.
Visiting KL? Check out my other blogs:
Kuala Lumpur is a city that has everything: humming rainforest, stylish sky bars, gritty street food markets and flashy shopping malls. You'll also find a fantastic eating scene in KL, complete with Instagrammable cafes serving hipster coffee and tasty fusion food. So why not get stuck in?
Instagrammable cafes in Kuala Lumpur
The Instagrammable cafes in George Town, Penang are world-famous for doling out flat whites that would be at home in London or Sydney. Little known to tourists, Kuala Lumpur has just as many Instagram cafes, many serving delicious Malaysian and Western food.

So whether you're looking for the perfect place to work, read or simply eat and drink, these are the best cafes in Kuala Lumpur…
Old China Cafe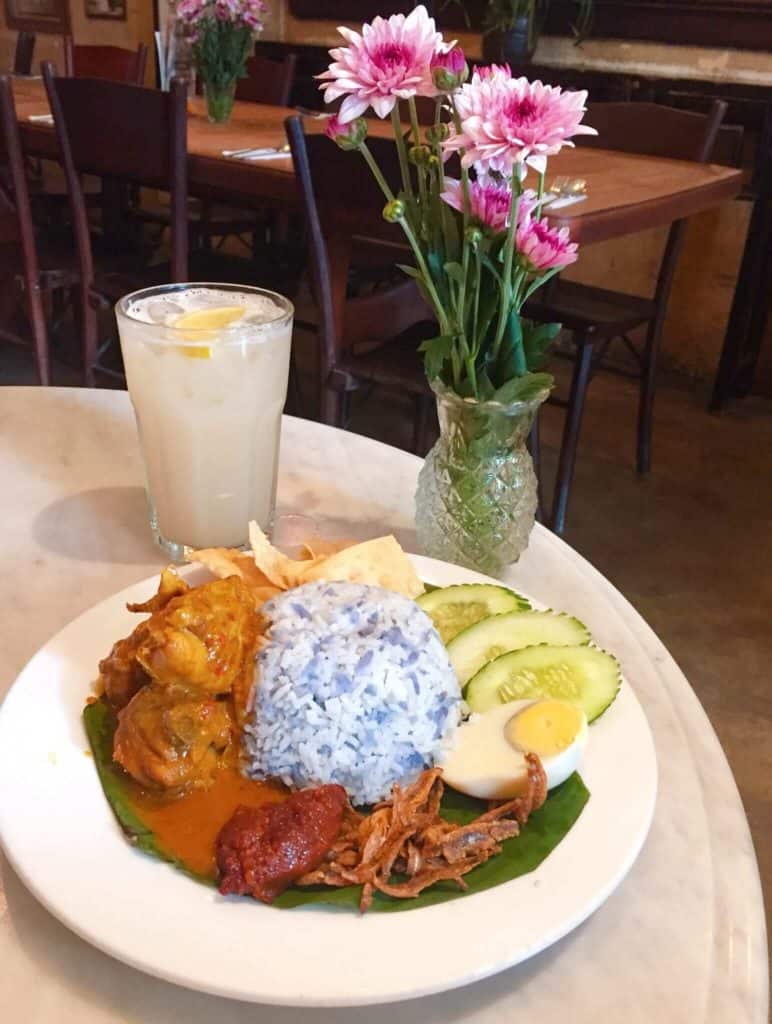 Of the best cafes in Kuala Lumpur, none are as quaint and traditional as Old China Cafe. This restaurant has been serving Straits Chinese-style food for the past 100 years.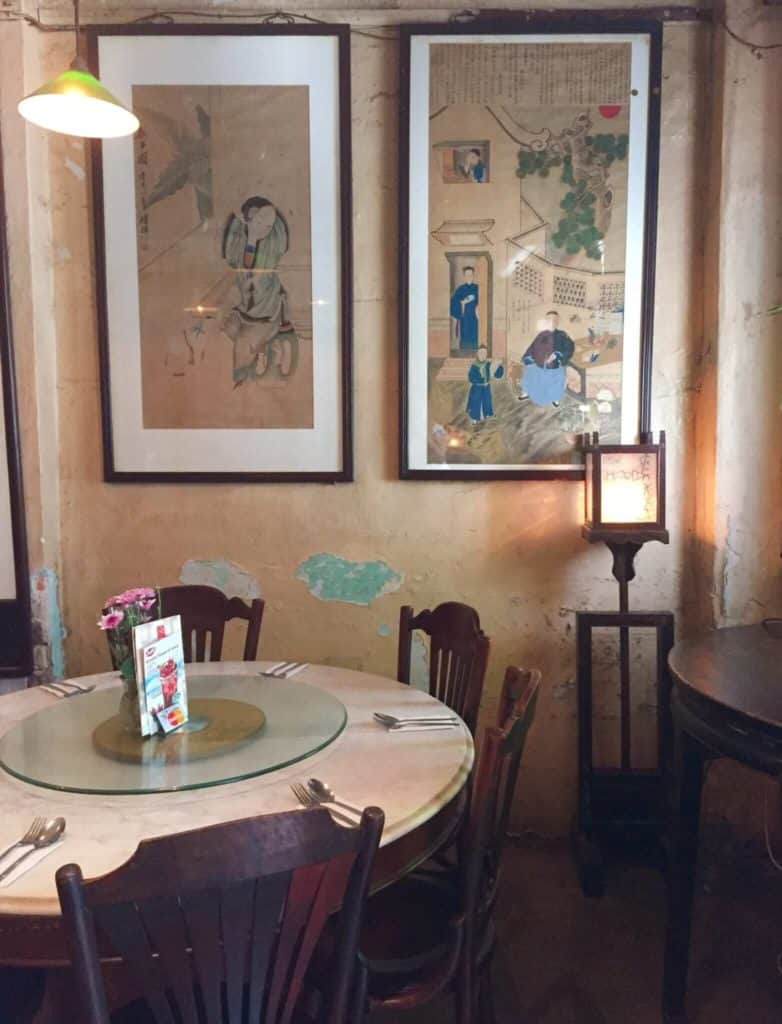 The best value dishes on the menu are the nasi lemak (pictured) and the Nyonya laksa – both only 10 MYR, literally street food prices. The interior will make you feel like you've stepped back into old China itself! A must while in Kuala Lumpur.

Price: 25 MYR including a main and drink – bargain! The mains go up to around 35 MYR.

Opening times: 11am-11pm.
Merchant's Lane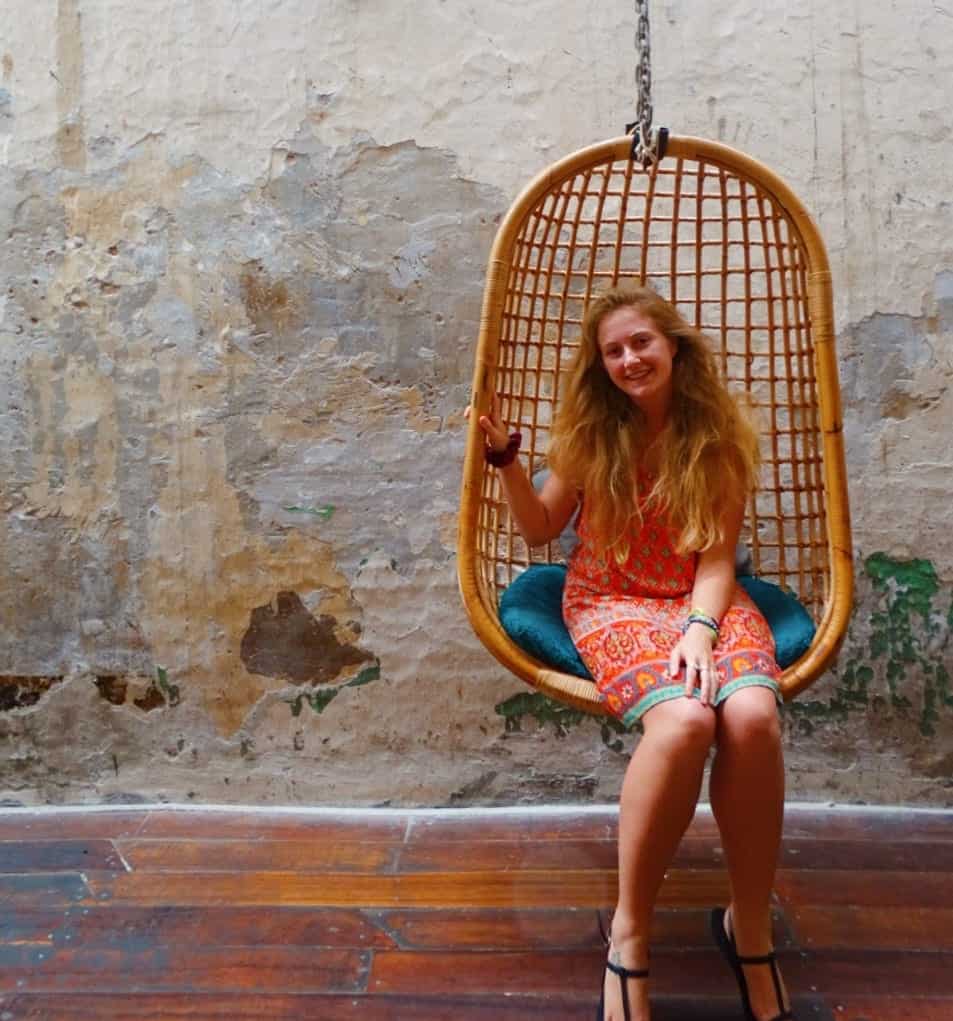 The most famous and Instagrammable cafe in Kuala Lumpur is Merchant's Lane. Because the main room can get busy around lunchtime, I'd recommend the back room where you'll find the photo-worthy swinging chair, some cosy sofas and pretty murals. It gets quite loud but just about worked as a coworking space.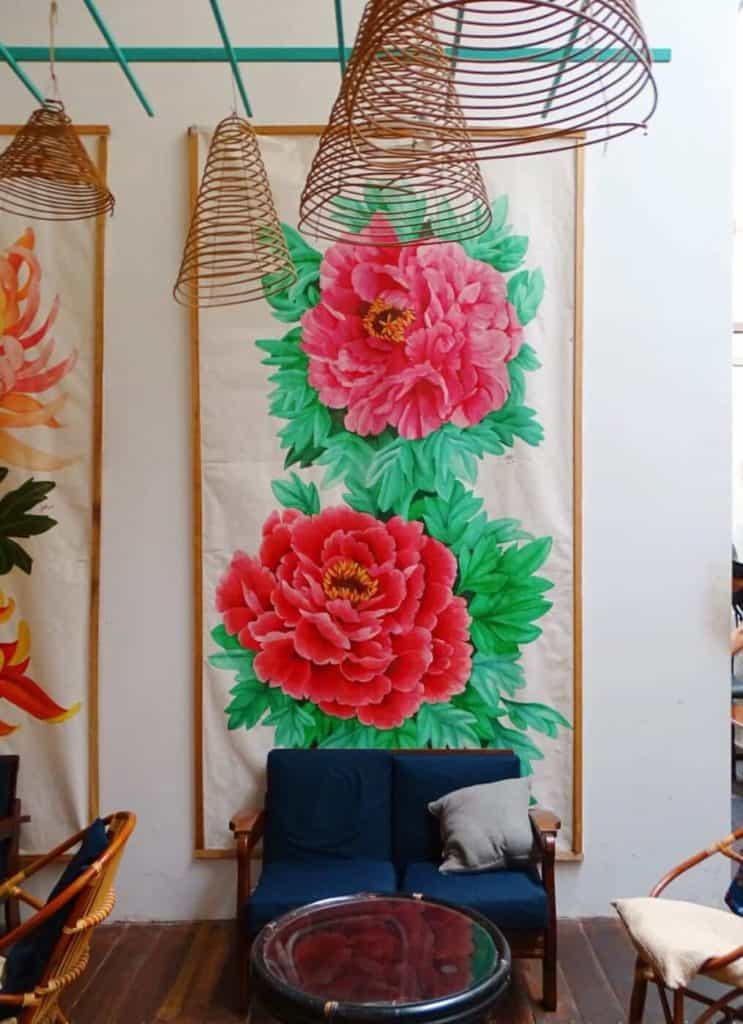 I liked the food which was Asian-Western fusion. The salmon and egg brunch was so good and a little different to the ones I usually have: a generous salmon fillet, tangy pineapple salsa and a crunchy hash brown mix. All the flavours worked perfectly and I was full for ages!

Price: 45 MYR for brunch and coffee. Not so bad for such a huge, fresh portion of salmon.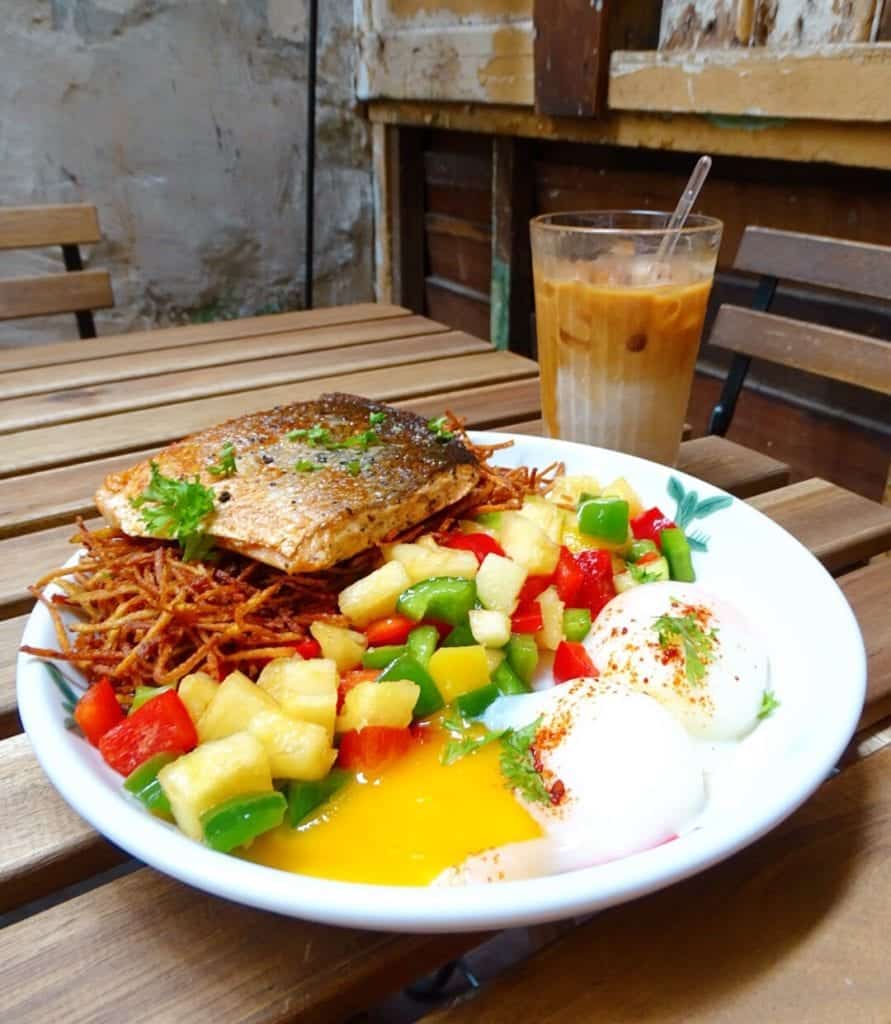 Opening times: 11.30am-9.30pm on weekdays and from 9.30am on weekends. So don't show up at 10am on a weekday like I did and be surprised to find it shut.
Chocha Foodstore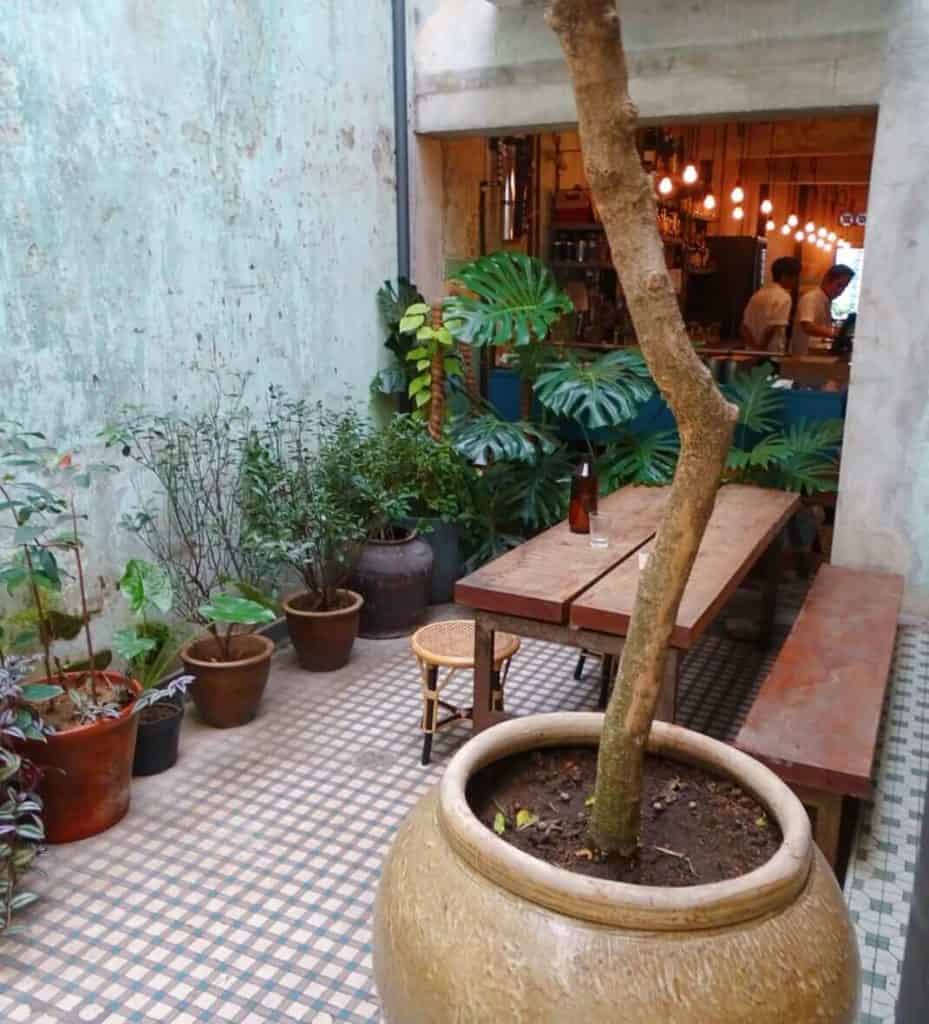 If you want to eat somewhere just as Instagrammable as Merchant's Lane but much less busy, you'll like Chocha Foodstore. This gorgeous Kuala Lumpur cafe is decked out with indoor plants, tiled floors and hanging lights – so hipster!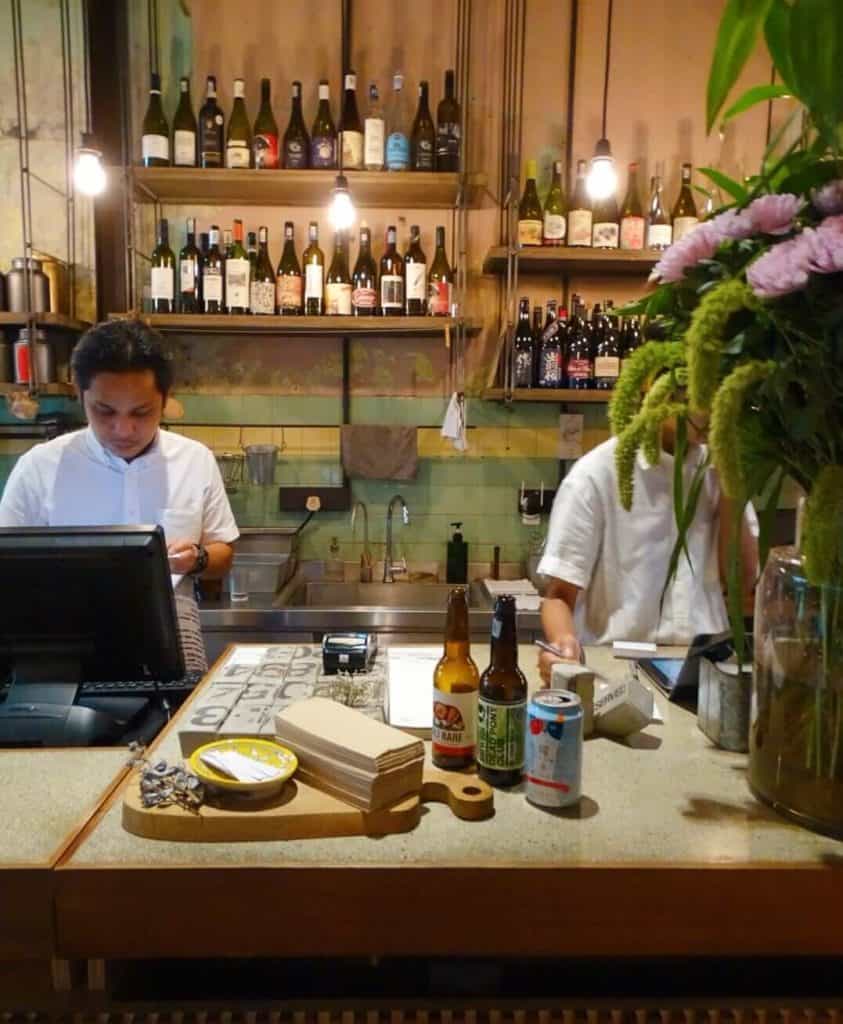 When I visited on a weekday it was quiet enough that I could stay a few hours without being interrupted. As well as a good lunch spot, it's ideal for co-working.

The food at Chocha Foodstore is some of the best in KL. The cured fish rice with fresh mackerel, a gooey tea-stained egg and salty herb butter was so simple but perfectly balanced.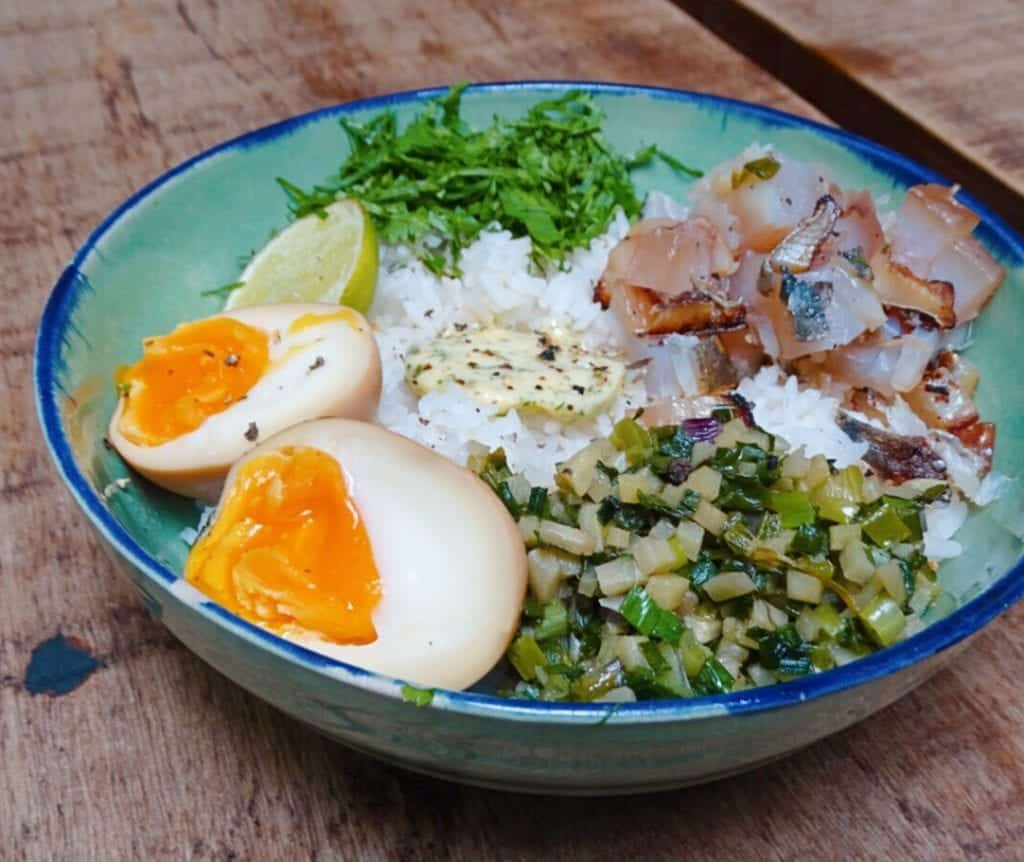 Price: 37 MYR with tax added. Pricey considering I didn't even have a drink!

Opening times: 11am-11pm.

Only complaint – there was no coffee! They're more about elegant teas and herbal infusions.
Mingle / Leaf & Co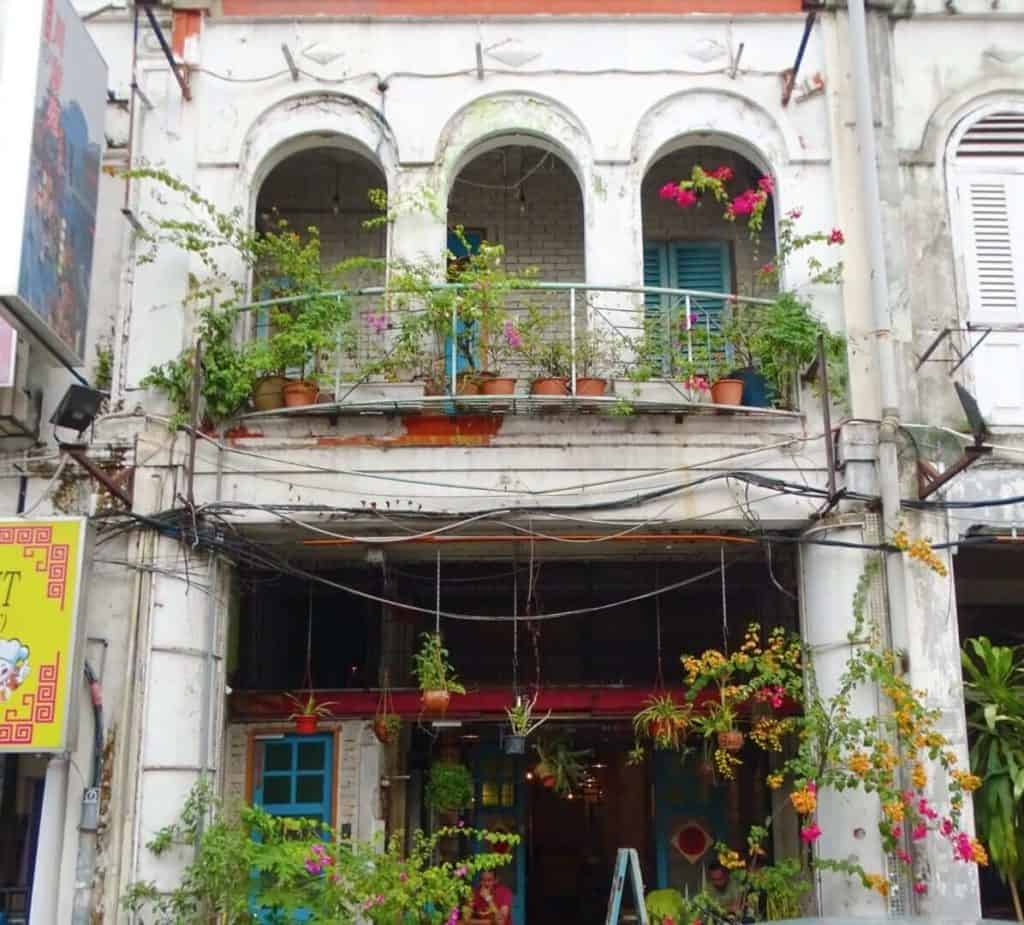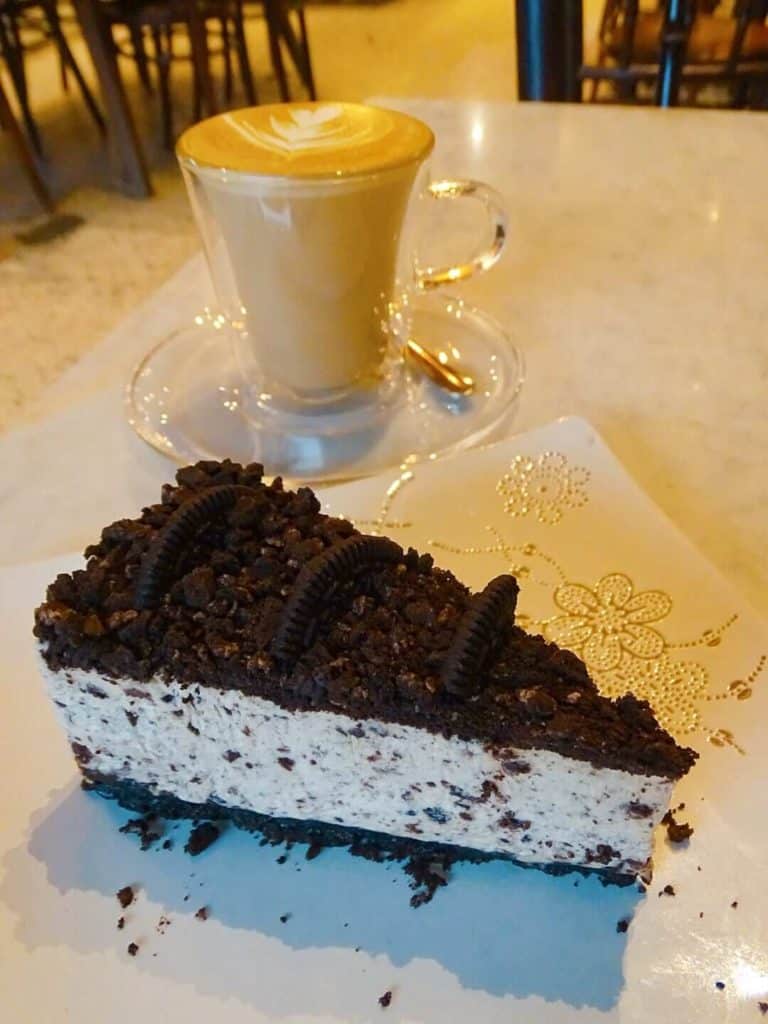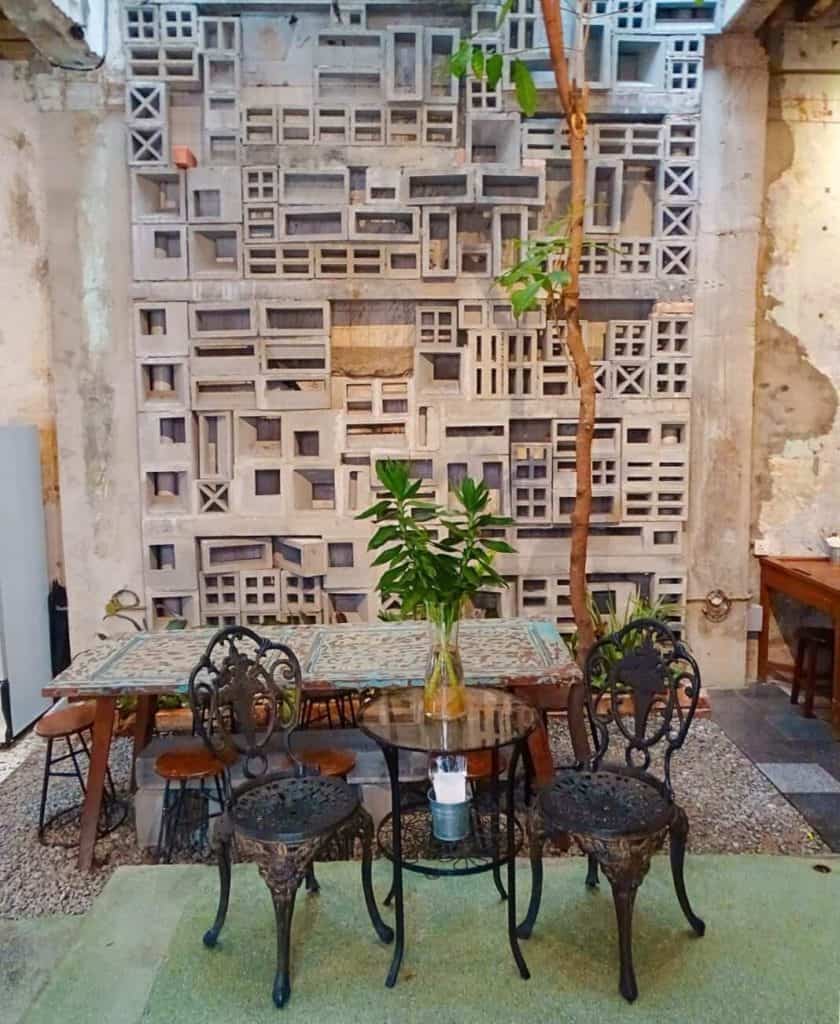 Another Instagrammable cafe in Kuala Lumpur is Mingle, which is for some reason called Leaf + Co on Google Maps.

By the time of my visit I was well accustomed to Malaysia's penchant (obsession?) for indoor plants and shabby-chic deco. Mingle is no different but I liked it. The highlight was the indulgent Oreo cheesecake! If you visit after 3pm you get a half-price drink with any cake.

Price: Sandwiches, salads and pasta etc are around 20 MYR per main.

Opening times: 10.30am-10pm.
Cafe Etc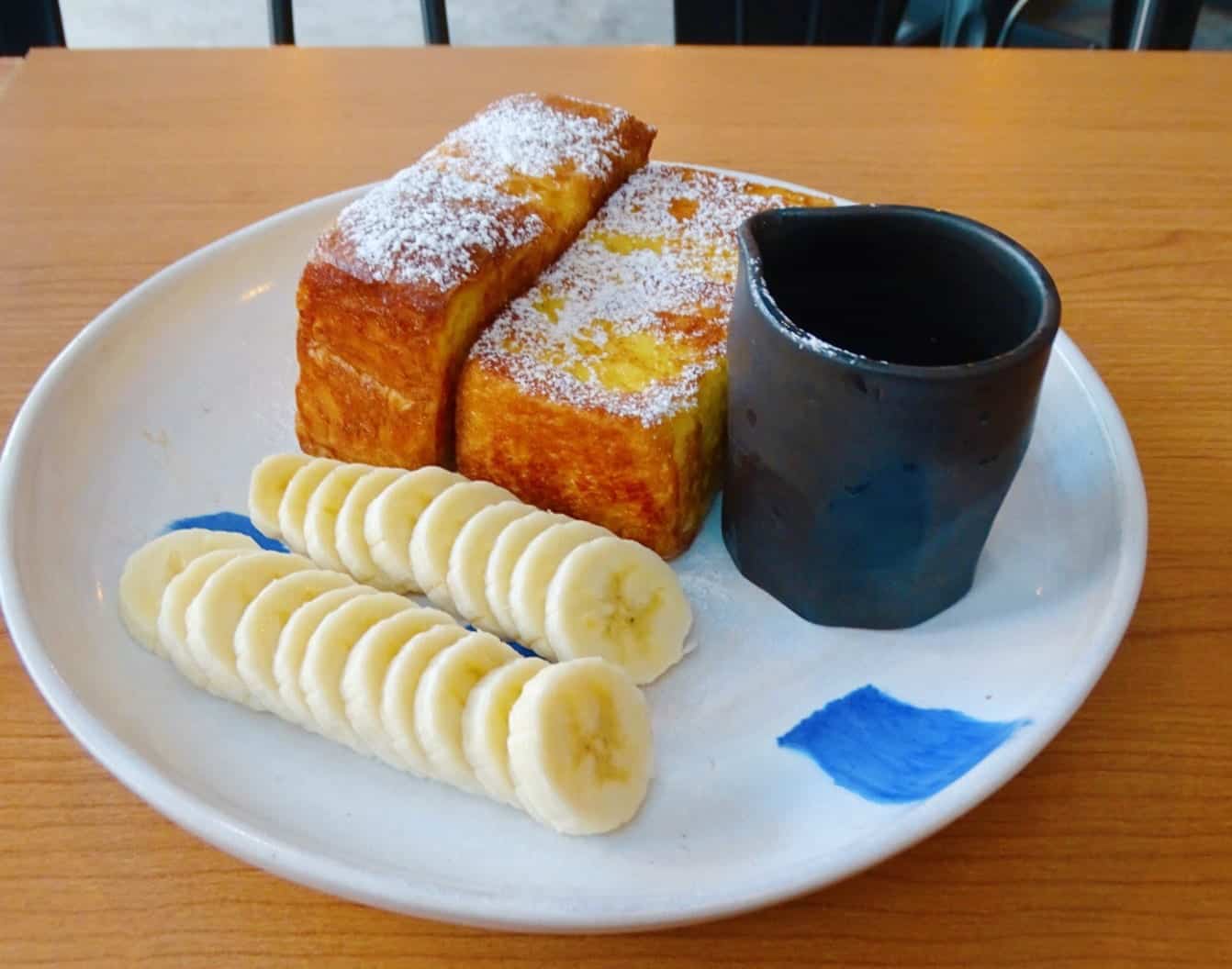 Cafe Etc isn't the overall most Instagrammable cafe in Kuala Lumpur but you'll still find a few rustic touches and quirky corners.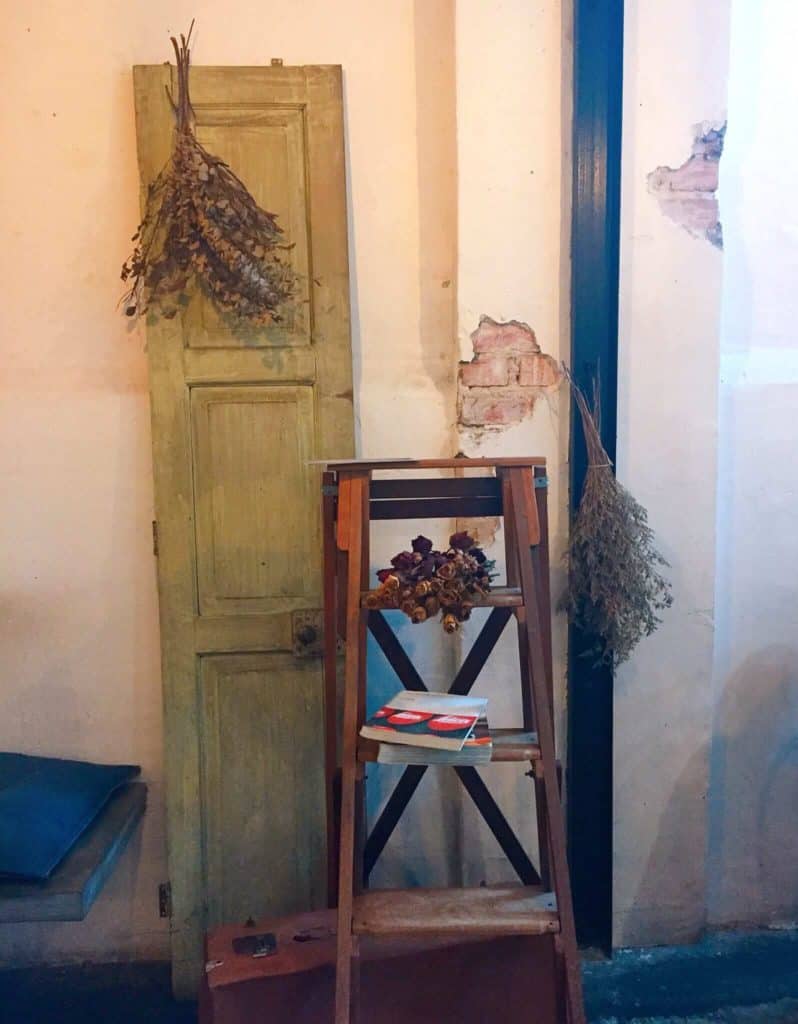 The main reason to visit is the affordable, tasty food – like this French toast for just 18 MYR. The coffee is really good and I can vouch for the enormous mushroom salad drizzled with peanut sauce. Yum!

Price: Mains between 15 and 30 MYR.

Opening times: 10am-10pm.
Thanks for reading my KL Instagram cafe guide!
Check out my Kuala Lumpur + other Asia posts:
See you next time for more adventures,
Rose
For more content, follow me on Instagram, Facebook, Twitter and YouTube.
Ps. Liked these IG cafes in Kuala Lumpur? Pin it for later!