This post may contain affiliate links to things like tours, hotels, Amazon associates and products. These help me earn a small commission at no additional charge to you.
Both London and the gram are major loves of mine. Our capital city has so many pretty places it's almost impossible to know where to start. Personally, these are some of my favourite spots.
LONDON ESSENTIALS

Copy of Lonely Planet London

Getting to London: Trainline / busbud

Getting around: Tube / Bus / Overground

Where to stay: Booking.com / Hostelworld

Activities: GetYourGuide
Instagrammable spots in London
There are a million reasons to visit London, and indeed over 30 million tourists from around the world do each year. That's a crazy statistic when you consider that England's resident population is only 55 million!

There's truly something for everyone in the capital from history to culture and more. Whether you're travelling London solo, as a group, family or couple, you'll love these colourful spots. If you're travelling England on a budget, the good news is these places are free to explore and snap photos.

You could stay for months and not run out of things to do and see. So, rather than tackle the endless tourist activities, in this blog I'm going to focus on the most Instagrammable places in London.
Photographers, bloggers, Instagrammers, let's go!
1. Neal's Yard
This spot is hidden away off theatre street, Shaftesbury Avenue, so not many people know it despite its central location. I love the colourful shops and restaurants, especially in the summer.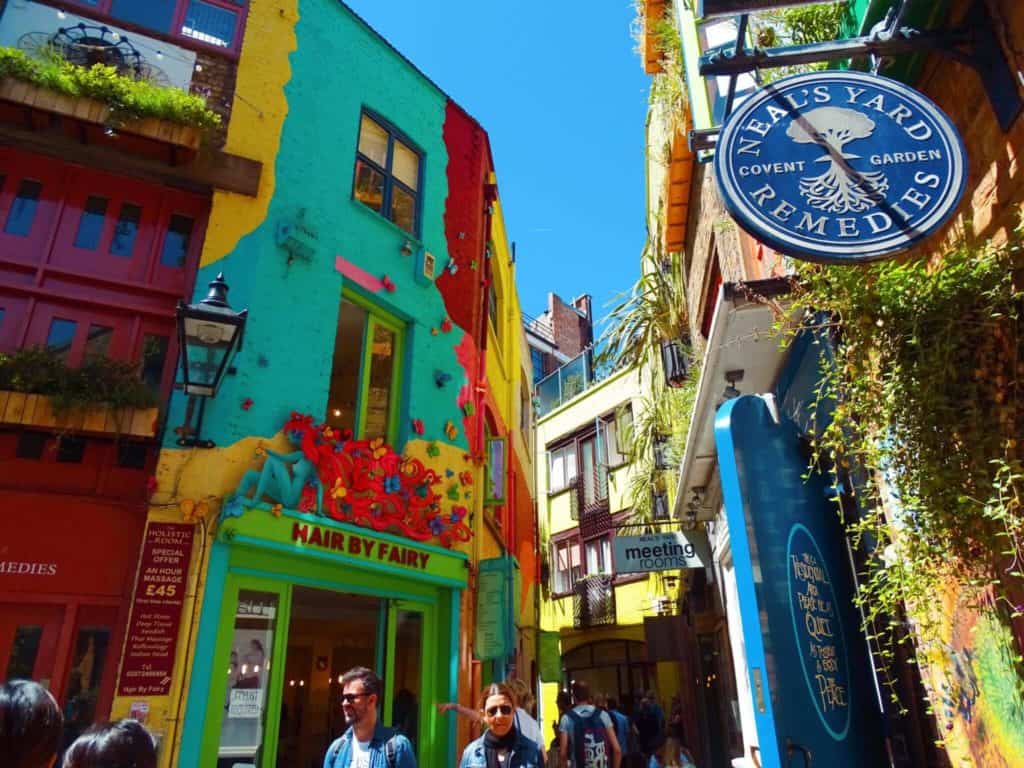 2. Primrose Hill
In this leafy and expensive part of town, the houses are colourful and the cafes are adorable. Even the cars are retro and Instagrammable!

It's not as busy as some of London's central streets so it's a nice place to wander and take photos. But be aware that this is a residential neighbourhood and you should be mindful with your camera.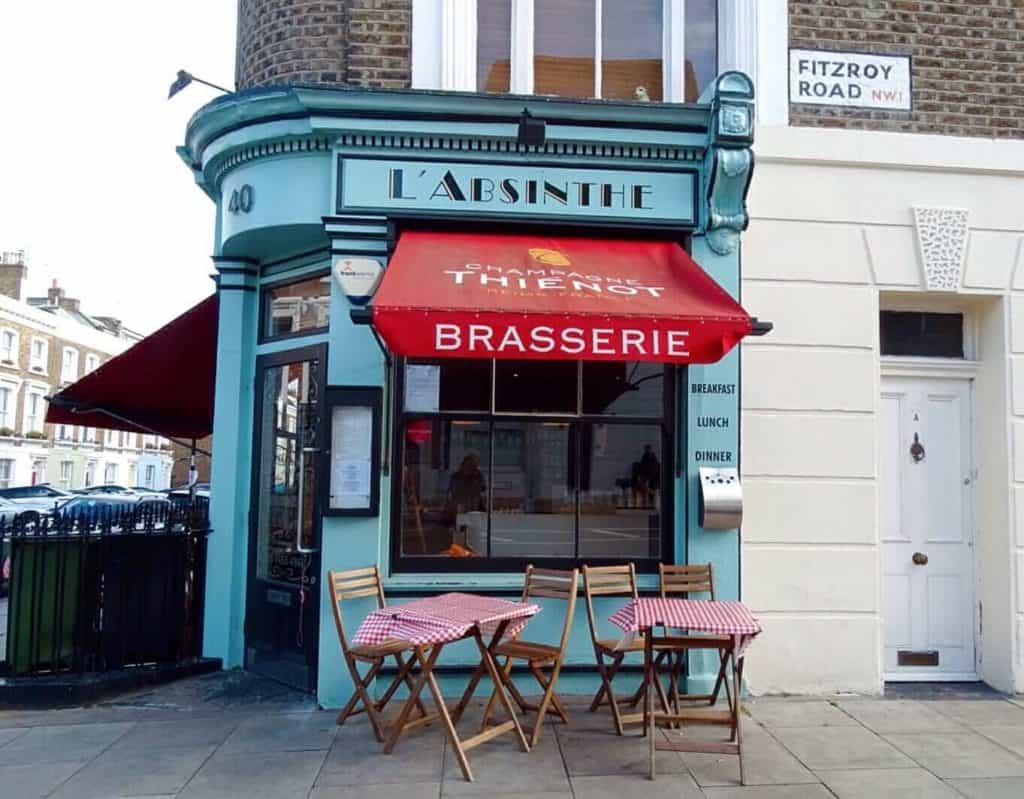 3. Peggy Porschen Cakes
I wonder how many people eat the cakes at pretty Peggy Poschen Cakes in Victoria and how many just take photos of the outside. I had no choice but to go with the second option because it was closed when I walked past at 6pm. I'd say I'll return to try the cakes but I think they're outrageously expensive.
4. The Shoreditch street art
I could spend all day wandering the cool and quirky art around Shoreditch. Brick Lane is one of the best places to find ever-changing urban art in East London. There are a few companies that will take you on tours of the Shoreditch street art or, alternatively, you can wander around and find it at your leisure. Or why not use my blog below?
Read next: A guide to the Brick Lane street art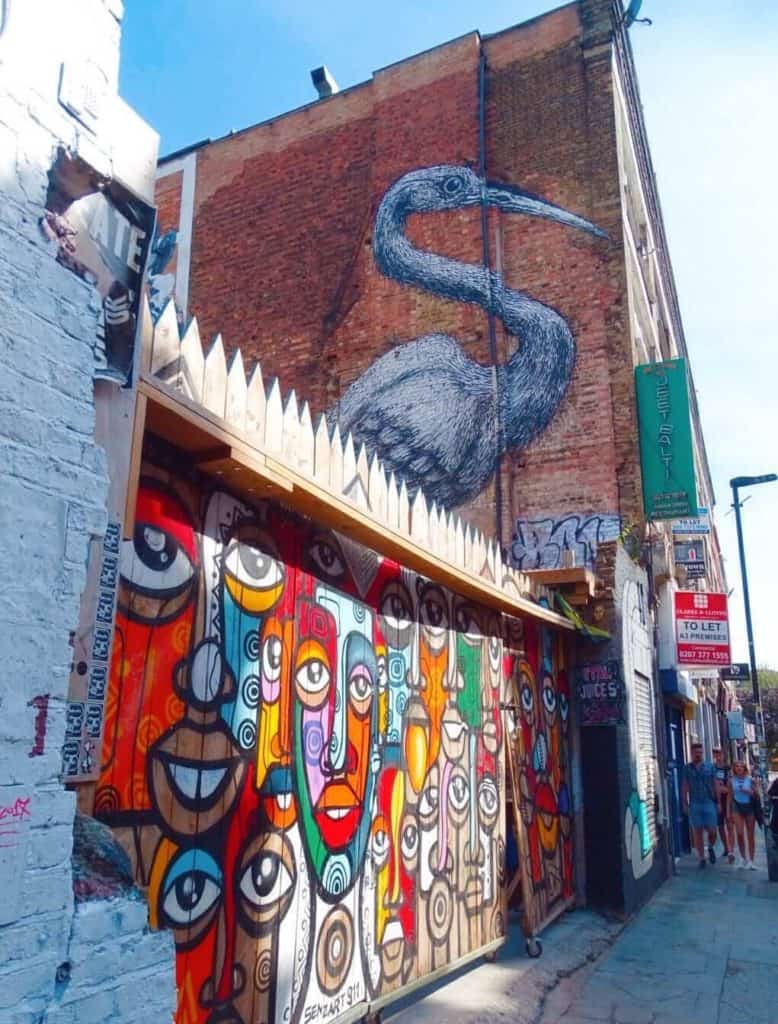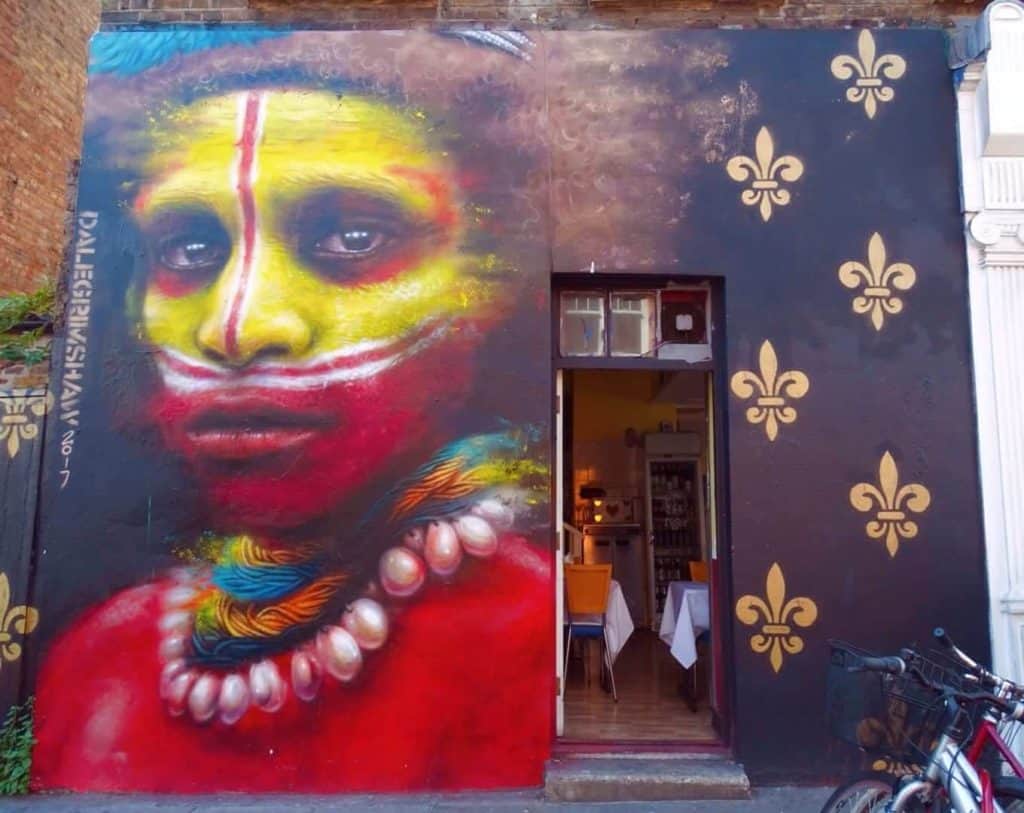 5. The Churchill Arms
Possibly the most beautiful pub in the world? I used to drink here a couple of years ago when I worked around the corner in Kensington (insider tip – there's an awesome Thai restaurant inside). Now I'm just one of those snap-happy tourists looking for Instagrammble locations in London. This spot is prettiest in the summer – just look at all those flowers!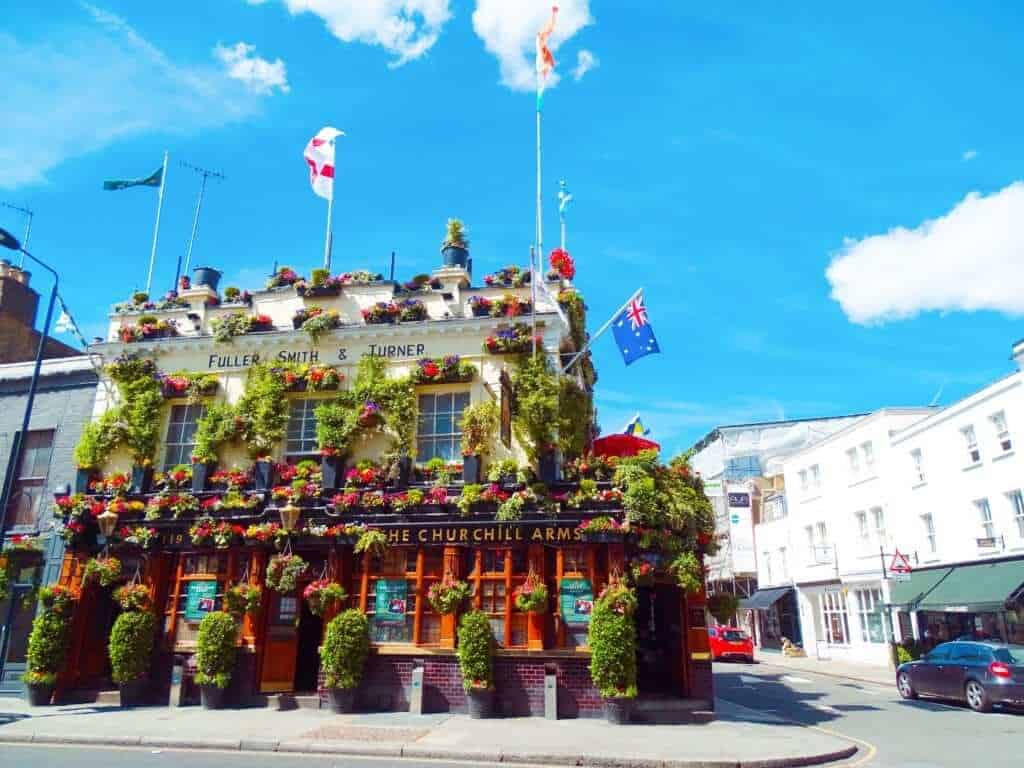 6. Tower Bridge
It's hard to get a bad photo of this beaut. It's touristic and iconic. You can walk across London Bridge or sit on the banks of the Thames and admire it from either side.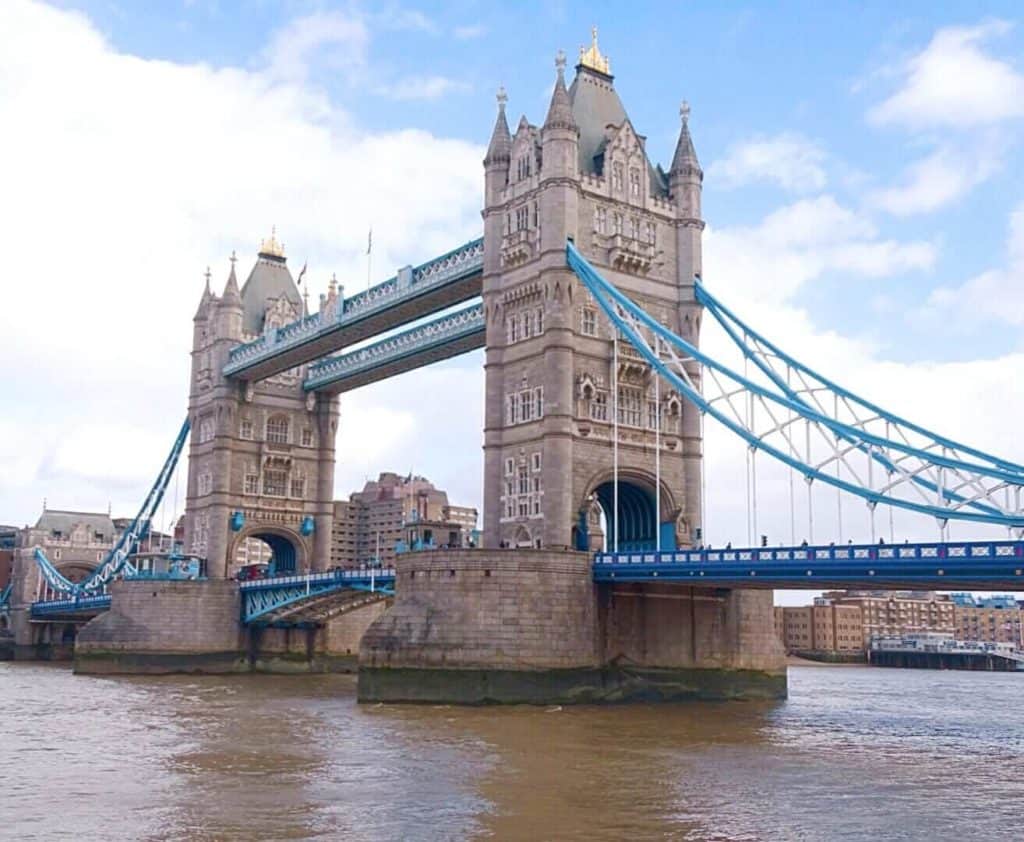 7. Notting Hill
In Notting Hill, you'll find countless colourful houses, pretty doorways and flowery displays. I could wander the streets all day – in fact, I have been known to do exactly that!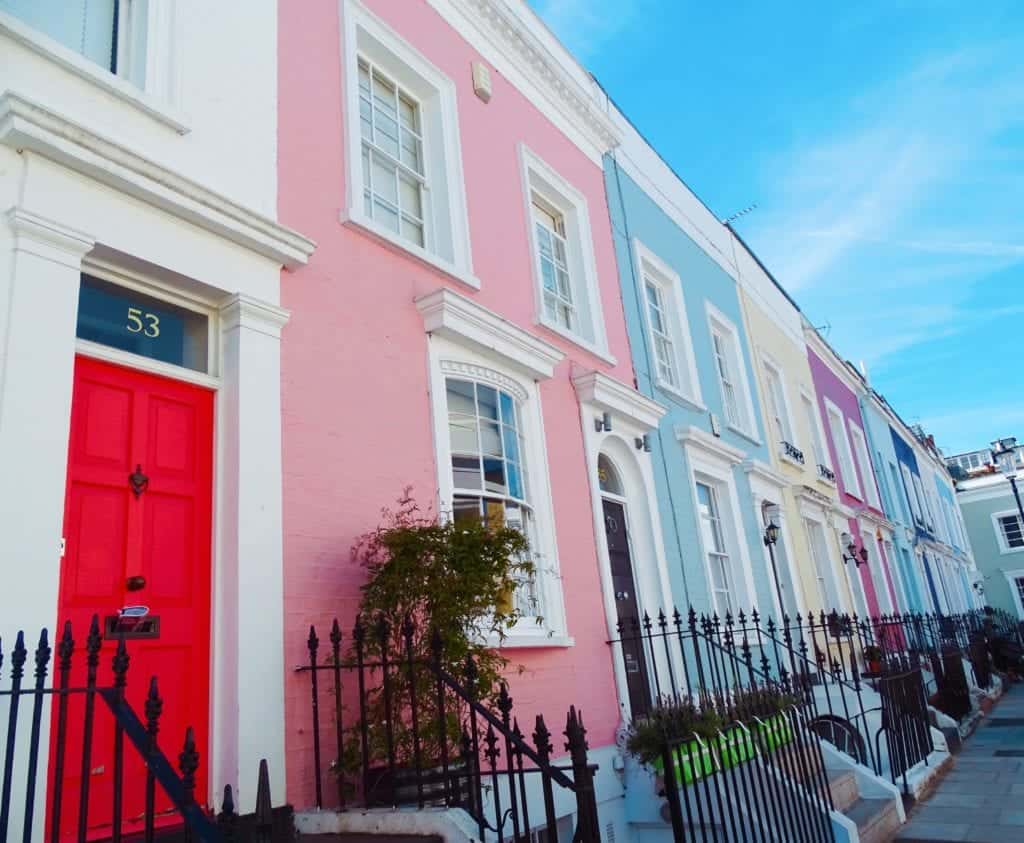 Some of the most Instagrammable spots in London can be found in Notting Hill, for example Rainbow Row and Portobello Market.
8. Camden's street art
Camden's colourful streets almost rival the Shoreditch art – I love this lifelike girl off Kentish Town Road.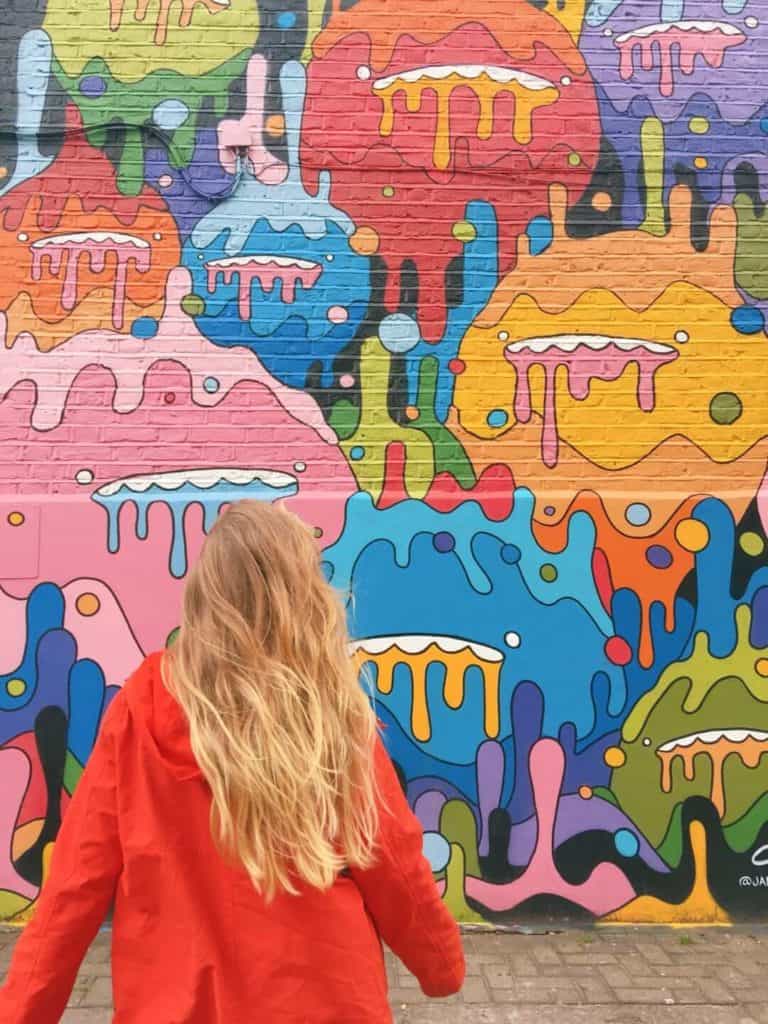 There are plenty of places to see street art in Camden. Another option is to take the Amy Winehouse Street Art Trail which pays homage to the late singer from Camden.
9. Portobello Market
As one of the most famous shopping streets in London, tourists and locals flock to Portobello for antiques.

I don't know what I like more, the pretty houses surrounding Portobello Market or all the food you can pick up there. Despite the fact I'm not really into antiques, I also love admiring the trinkets overflowing from the quirky market stalls.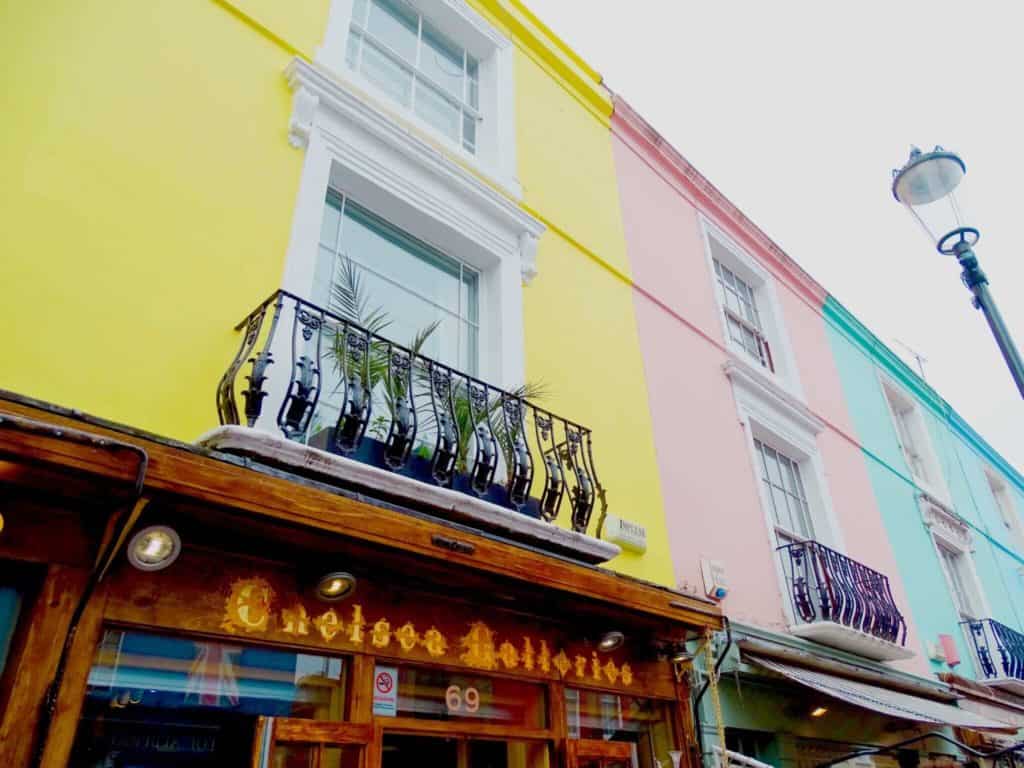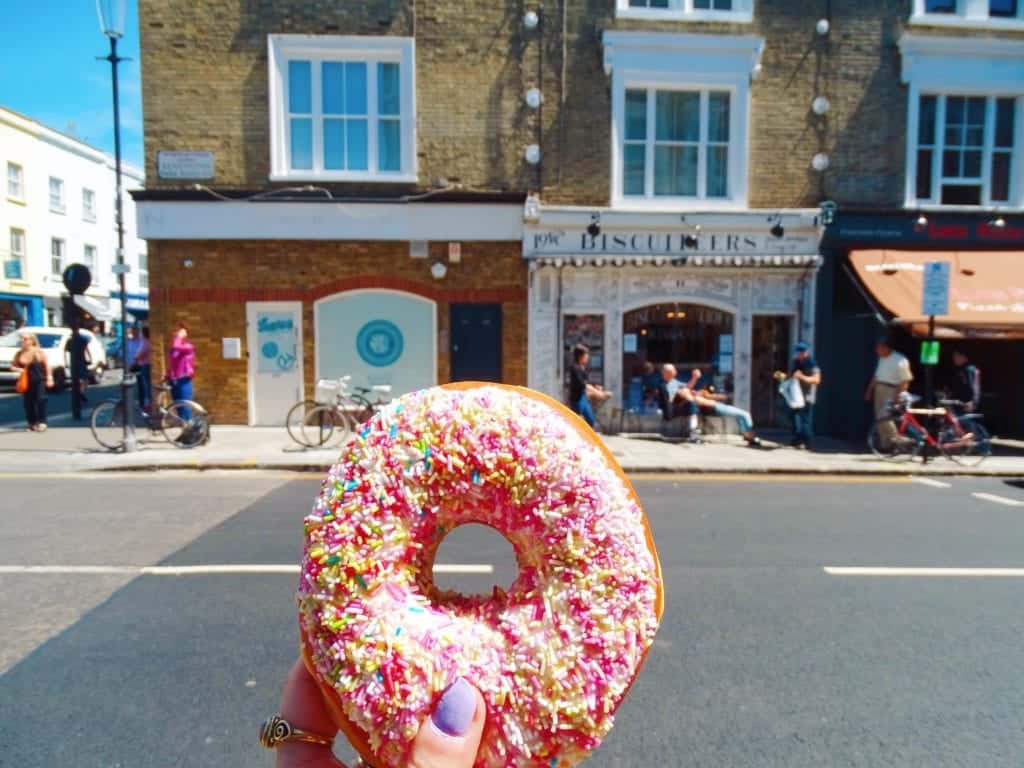 10. The view from Greenwich Hill
You'll see the historic buildings of Greenwich, the modern city and, if you're lucky, a pretty sky or sunset. Try for a weekday or go early to beat the crowds.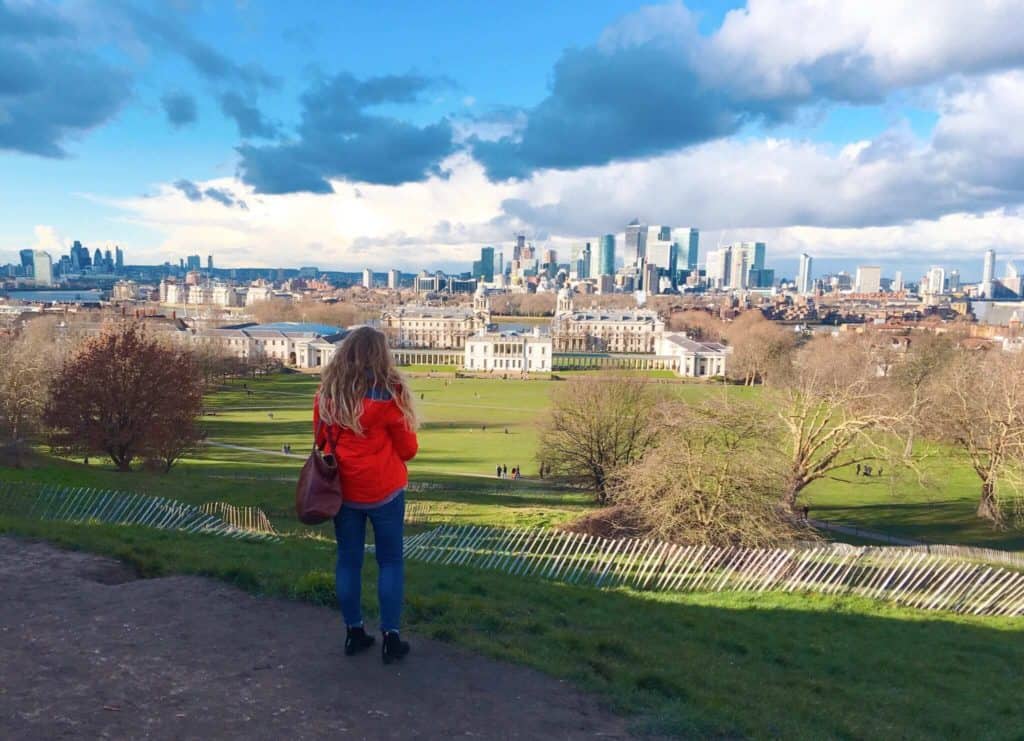 Read next: 14 cheap & free things to do in Greenwich
Do you have any other favourite Instagrammable spots in London? Let me know in the comments.
Thanks for reading my London Instagram guide
For more travel content, follow me on Instagram, Facebook, Twitter and YouTube.
If you liked it, please share it 🙂
Check out my other London posts:
See you next time for more adventures,
Rose
Ps. Liked these Instagrammable spots in London? Pin it for later!