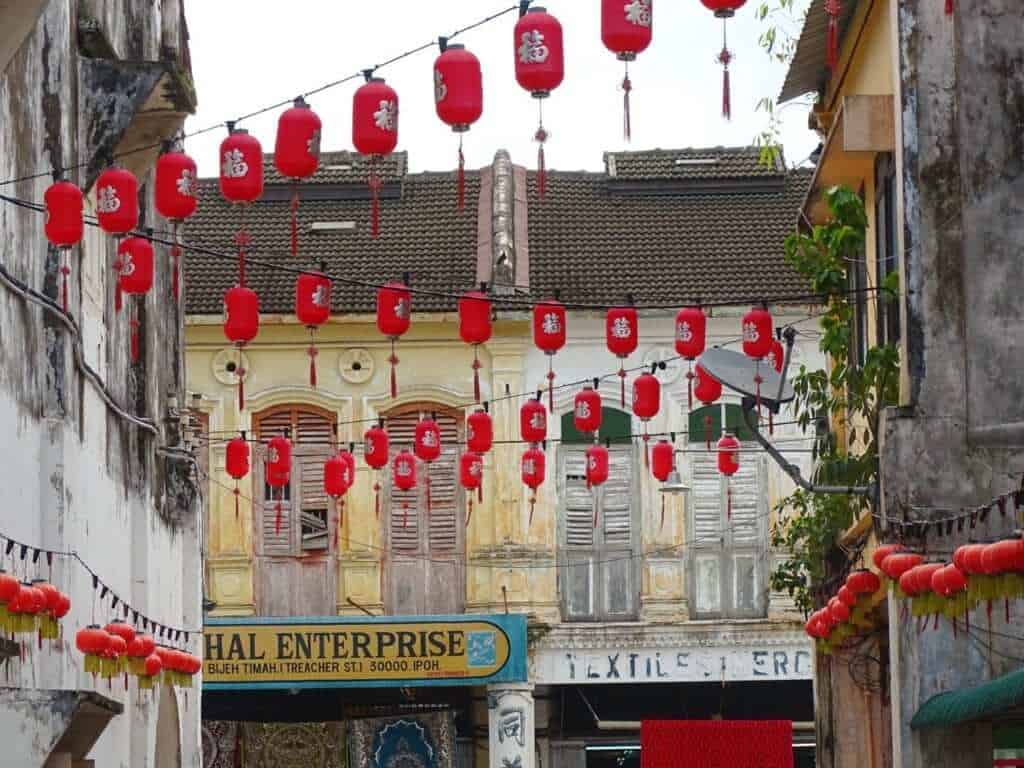 The basketball court
The colourful house street
Ipoh Booth Cart
Mural Art's Lane
Concubine Lane
Panglima Kinta Mosque
Ipoh railway station
Visit the caves around Ipoh
4pm: Concubine Lane and Market Lane
6pm: Dinner – Chinese food
Brunch option – Plan B Cafe
Afternoon – Kek Lok Tong / Perak Cave
Perak Cave Temple
Where to eat in Ipoh
Don't forget to work some amazing meals into your 1 or 2 day Ipoh itinerary. As a multi-ethnic society, Malaysia is a great place to try Chinese and Indian classics as well as Malay-specific dishes.

Ipoh may be smaller than KL and George Town but that only makes it easier to move between the abundant food courts and cafes. Eat local food and everything's cheap! I managed to track down some of the best food in Ipoh and I hope you do too.

As well as coffee and egg tarts at Ipoh White Coffee and French toast at Plan B, don't miss these places. It wouldn't be an Ipoh travel guide without food, right?
Thean Chun (shredded chicken noodles)