This post may contain affiliate links to things like tours, hotels, Amazon associates and products. These help me earn a small commission at no additional charge to you.
''This is the 11th worst hangover I have ever had'' said Corinne as we boarded the train to Gangnam.
BTW – I started this series when I began working online and travelling full-time in May 2018. Read my other monthly round-ups here.
I'm not sure how she'd calculated it but it might have been mine too – we felt rough.
Despite our aching skulls, I was super happy to be reunited with my friends in South Korea. When I backpacked in Asia for a year before working online, a lot of my friends came out to travel with me. But since I've been doing the digital nomad thing, it would be less convenient to backpack with other people. In fact, I often tend to base myself places these days rather than moving around. I do things on a different schedule so I don't know how it would work.
Yet my trip to South Korea coincided with my friends Corinne and Kavita visiting the country on their way home from their working holidays in Australia. It just so happened we were going to be in Seoul for the same 4 days! I'd got my work done in time to have the days off so it all worked perfectly.
Seoul is my soul mate
All 3 of us absolutely loved Seoul and said we could easily live here. Things I liked about Seoul were:
The district we stayed, Hongdae. This neighbourhood is known for its cute boutiques, crazy nightlife and themed cafes which include sheep, bunny and dog cafes!
The street food in Seoul. There hadn't been too many good food markets around the rest of South Korea but the ones in Seoul made up for it. I was so happy to find the lady from the Netflix Street Food series and sample her freshly-made dumplings.
Ihwa Street Art Village. Obviously I was always going to like this!
All the fun nights out we went on. We discovered soju which is a kind of spirit which you can buy in fruit flavours from the 7/11 for about £1. This fuelled our nights dancing 'til 6am!
The palaces and temples. Seoul is a city that's very hipster and modern but has a long and interesting history that's easy to explore.
Visiting the DMZ, the border with North Korea and learning about the crazy and tragic situation.
South Korea as a whole
Seoul was the highlight of my Korea trip by far. Don't get me wrong, I really enjoyed my visit but I'd absolutely loved Taiwan the month before and it was tough to follow. I would say Seoul is the only place that I really loved in South Korea and could see myself living in.
Things that were testing about travelling Korea
I found on arrival that only locals can have an affordable SIM card. As a tourist you can only get one at the airport for £50 a month, something I wasn't prepared for. There's a lot of public Wi-Fi around but still. Korea is a place where the language is tricky to pick up and not so many locals speak English so I felt it would have been useful to have been able to pull up Google Translate in situations, and of course just load journey details. Also, Google Maps doesn't work properly so you will need to download an alternative like MapsMe.
The other thing I found annoying about travelling solo in Korea was that there are loads of meals you just can't have! Korean BBQs don't cater for solo guests; nor do dakgalbi meals (a chicken dish with cheese) or makgeolli teapots of creamy alcohol. Just give a solo traveller her dinner already, Korea!
I do wonder if Korea would be a better place to live and work rather than backpack. You'd be able to get a SIM, learn some of the language and make friends for bbqs. All vital things!
Things that were interesting about travelling Korea
The appearance of the people, for sure! Young Koreans are so stylish and always perfectly made up. They're the world's biggest consumer of skincare products and appear so flawless and pale. Korea is also the world's plastic surgery capital and it's common to see people with their faces in bandage. From what I learnt, there's a huge amount of pressure on young Koreans to look and act a certain way, getting married young and achieving a lot in terms of college grades and work/salary achievements. I hope they're okay, it sounds tough.
My June route
I spent almost all of June in South Korea so I don't have too much else to tell you about this month. The places I went were:
Busan – I arrived here from Taiwan. Busan is the country's second biggest settlement and while it's not a city I could particularly see myself living in, I did really like it. As well as beaches, coastal walks and the colourful Gamcheon Culture Village, I went to Spa Land which is a typical jimjilbang, in other words, a naked spa! This was a bit weird but I embraced it – one for the bucket list!
Gyeongju – this is South Korea's 'museum without walls' and a place you can learn about the ancient Silla dynasty. I stayed in a social hostel and explored the ancient tombs and temples with new friends so it was a good stop.
Daegu – this is a small city which is surprisingly fun and buzzy in the evenings. There wasn't a load to do so I went hiking both days. The highlight might have been Schumann and Clara cafe where you had access to unlimited free pastries just for buying a drink!
Jeonju – another historical stop but for different reasons. This traditional Hanok village is so well-preserved and absolutely gorgeous. I stayed in a traditional Hanok house where I slept on the floor and had a TV on which I watched a lot of K-pop.
Jeju Island – this is another of Korea's most popular spots and receives 15 million tourists a year despite only having a population of 600,000. I was so excited to visit the Haeonyeo community of elderly women divers and learn about their heritage, as well as visiting some beautiful beaches and underground lava tunnels.
Seoul but I think we covered that!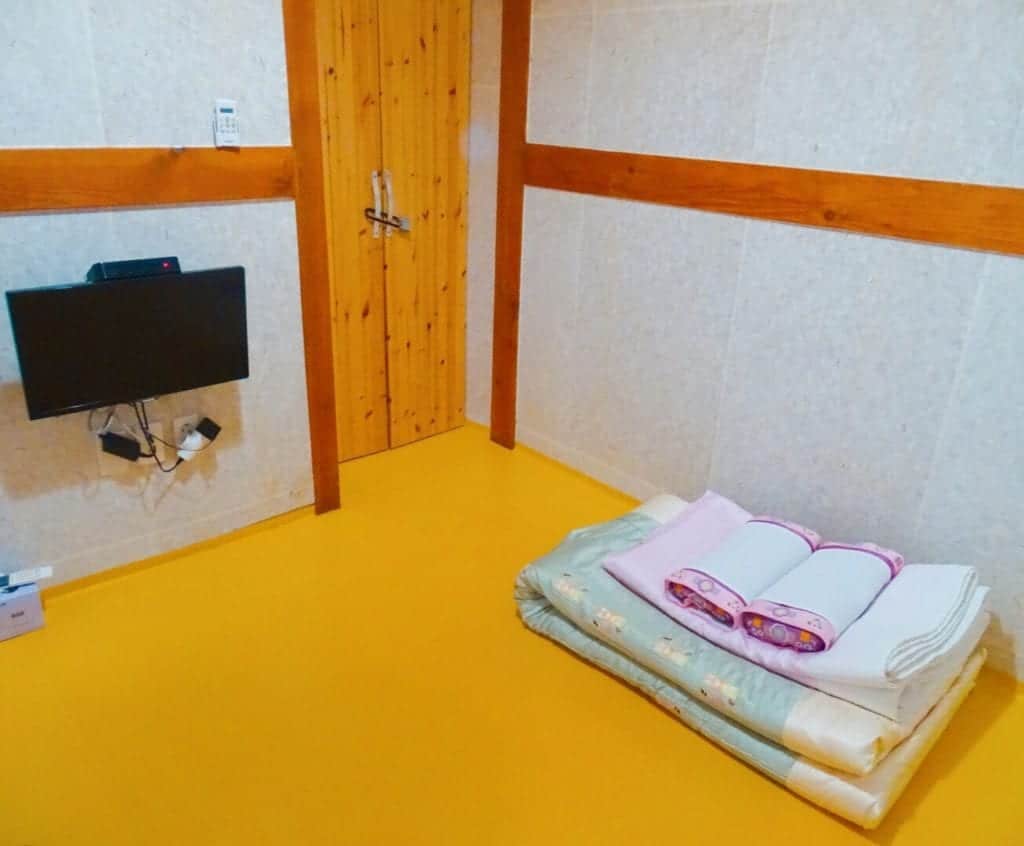 Finishing June in Hanoi
Wow, my May and June around Taiwan and South Korea were super busy! I loved my travels but I was very excited to get back to Hanoi and just chill out. Well, actually what I mainly did was catch up on work but that couldn't be avoided.
Hanoi is my favourite city in Asia and I haven't been in a year – well overdue. I really think I'll live here one day. As soon as I arrived, I called a Grab scooter to take me for Hanoi street food. My favourites are bun cha (a smoky pork and noodle dish) and egg coffee. My heart and stomach were so happy! The hostel costs in Korea had me feeling like I was haemorrhaging money so I was glad for the Vietnamese prices, too.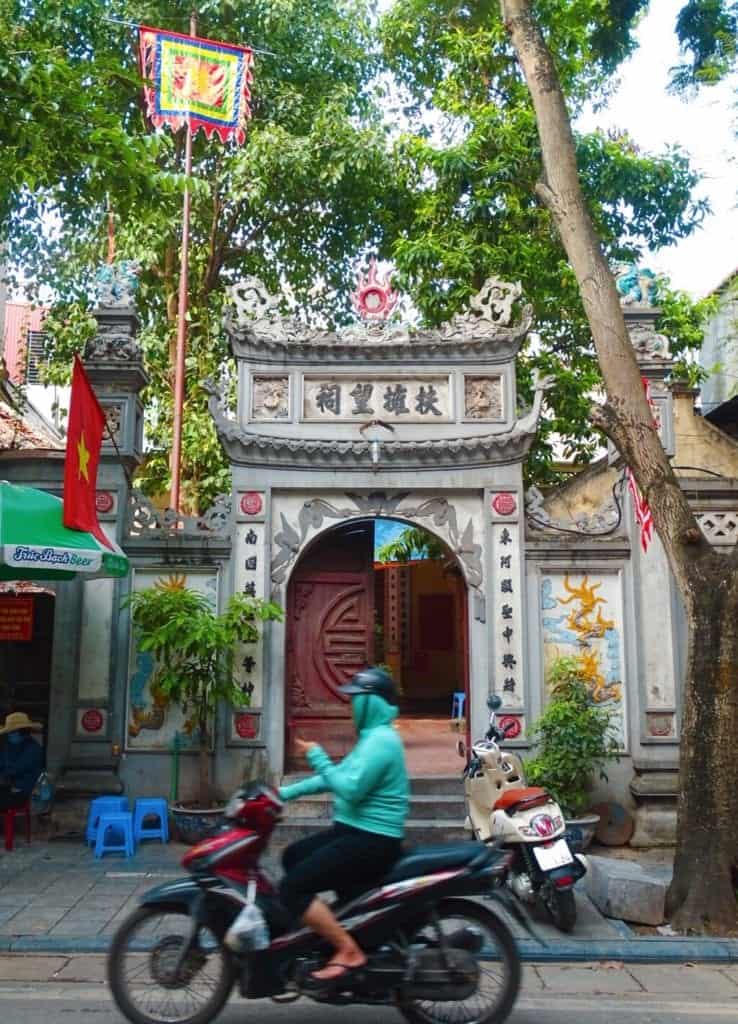 Best meal in June
I wasn't blown away by Korean food to start with but I came to really love it. I already knew bibimbap was the bomb but I became utterly obsessed with kimchi. The locals swear by it for health benefits. All the 70-year-olds I saw hiking totally overlook me so it must be magic!
The best meals I had in Korea were those with loads of little side dishes. I ate a feast with the hostel group in Gyeongju which comprised of about 40 small dishes that you ate wrapped in leaves. In Jeonju I had this again at Family House restaurant but it came with a full portion of bibimbap and you could mix them all together – this was probably my favourite meal of June.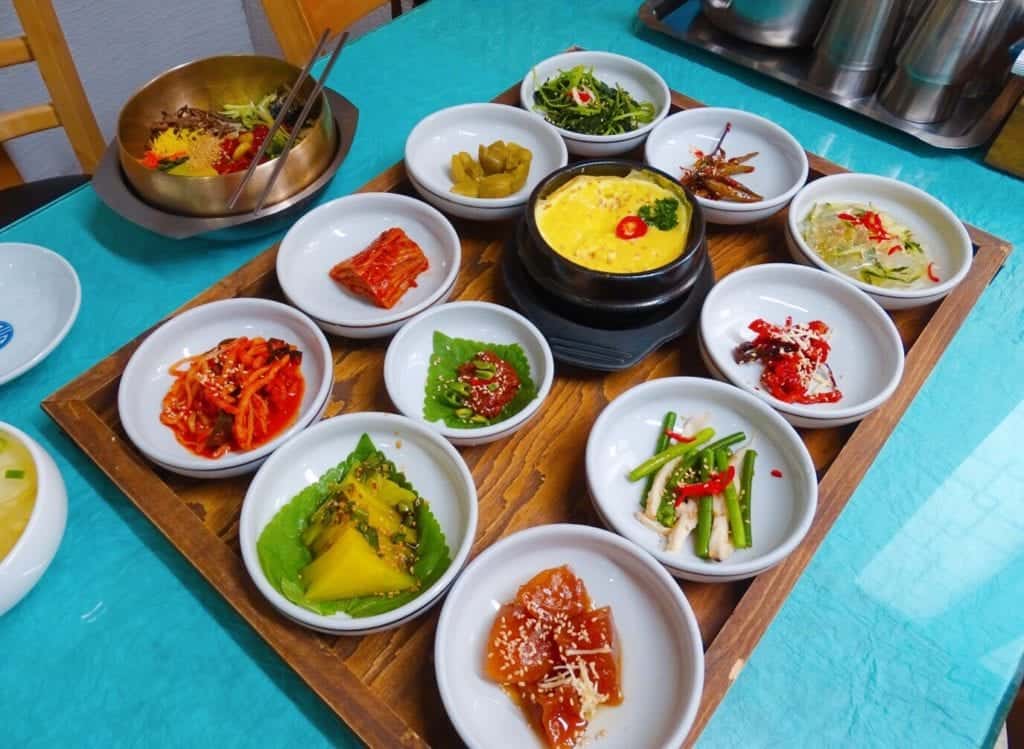 In June I was reading/watching/listening to…
Reading – I didn't have time to read anything in Korea but in my Airbnb in Hanoi there's a book called The Trespasser by Tana French. I guess I'll have to leave it behind when I leave the Airbnb which is gutting as it's great but I'm only a quarter in. If you like murder mysteries, I'd recommend it.
Watching – Season 3 of Broadchurch, a British detective show. As per, I'm only consuming murder-related entertainment right now!
Listening to – K-pop! I'm obsessed. Give BTS a Google if you don't know K-pop. They're Korea's biggest boyband so a good place to begin.
What's next?
I'm all go, go, go at the minute. I've just got a week left in Hanoi then I'll be embarking on my summer Europe adventures. I don't know who I think I am or how my bank balance is going to cope, but I'll be regrouping at home in August so hopefully I can replenish some funds.
In July I'll be flying into Berlin, visiting my sister in Nuremberg then my friend Kerrie in Prague, then heading to another city in the Czech Republic before passing through Bratislava, Slovakia to spend 2 weeks in Romania. It's been my dream to go for ages, maybe because I am fascinated by stories of Dracula. I'll fly home from Sofia, Bulgaria which also looks gorgeous.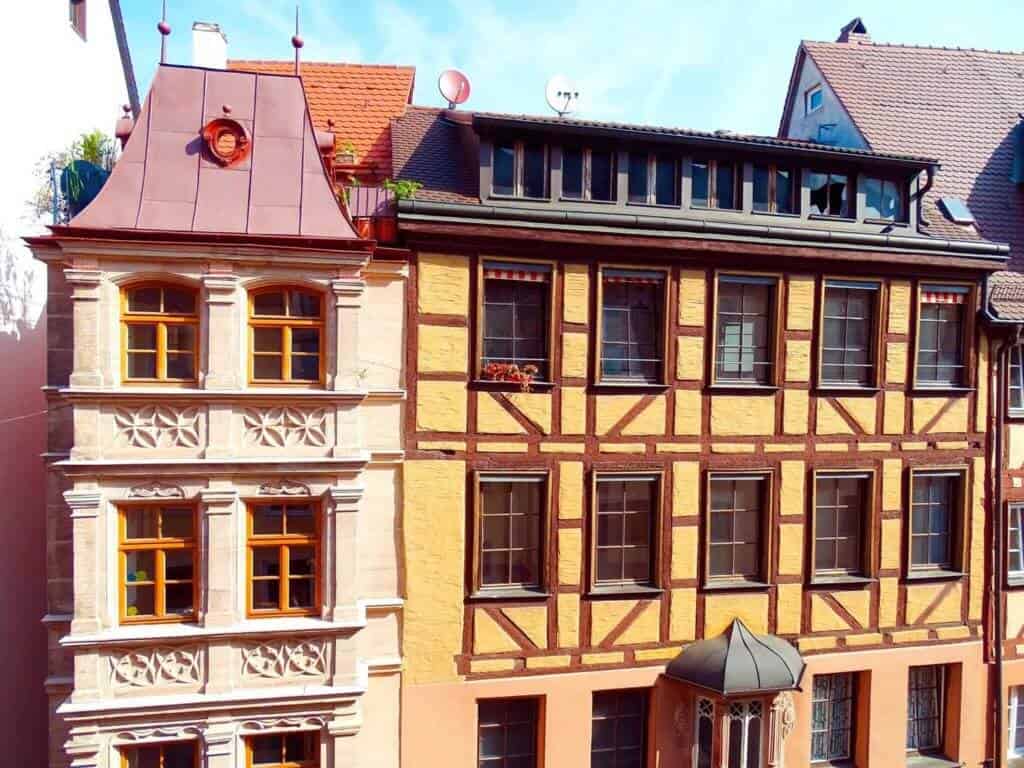 I'm doing all my mainland Europe stops by bus and I'm really excited to cut down my carbon footprint for a bit. Flights just aren't necessary around most of mainland Europe, are they?
Eeeeeeeeek. It's gunna be a good July. Can't wait to tell you about it next month!
Thanks for reading!
Read my other monthly round-ups here.
See you next time,
Rose