This post may contain affiliate links to things like tours, hotels, Amazon associates and products. These help me earn a small commission at no additional charge to you.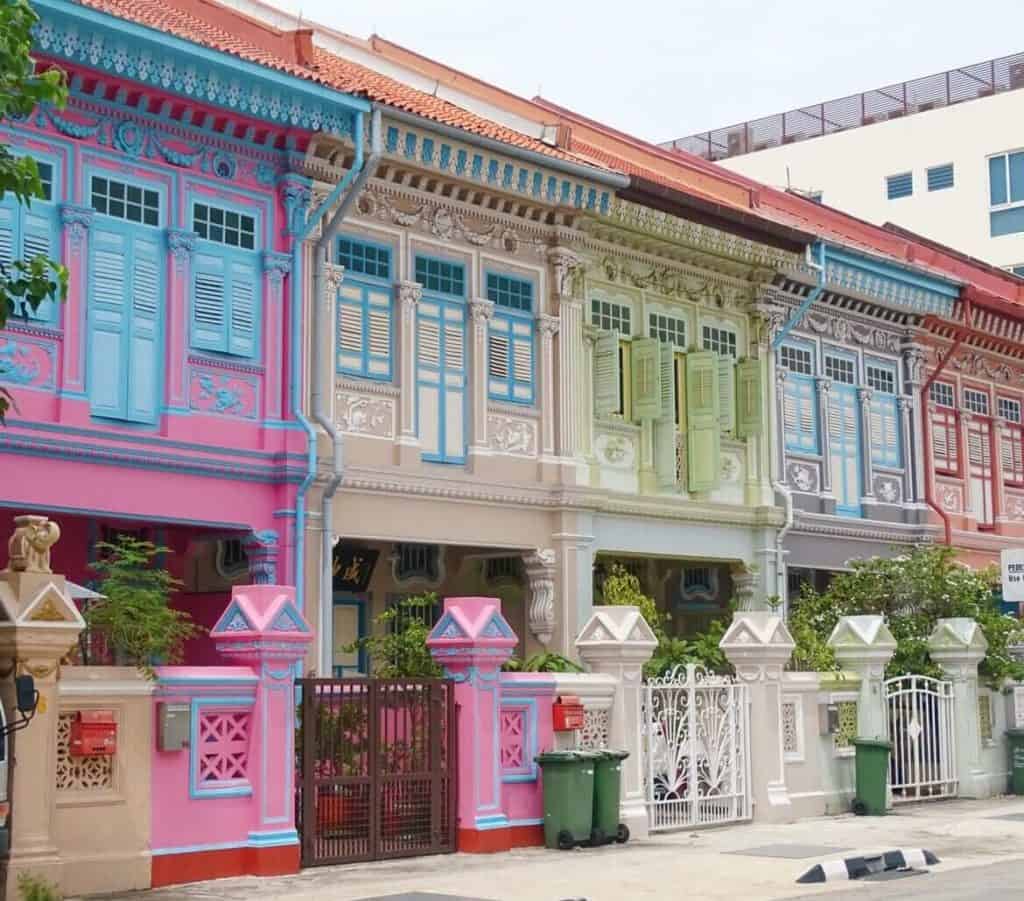 Koon Seng Road
This area was built by the Peranakan Chinese or in other words, the descendants of Chinese immigrants who moved to Malaysia. The houses really reminded me of George Town in Penang, Malaysia which all made sense after researching the history.

After researching the history of Singapore, I learnt they were built in the early 20th century and apparently the colourful tiles were imported from England and Belgium. So they're very international homes indeed!

The street is named after Cheong Koon Seng, one of the first 13 Chinese students to study at the English-Chinese school in Singapore.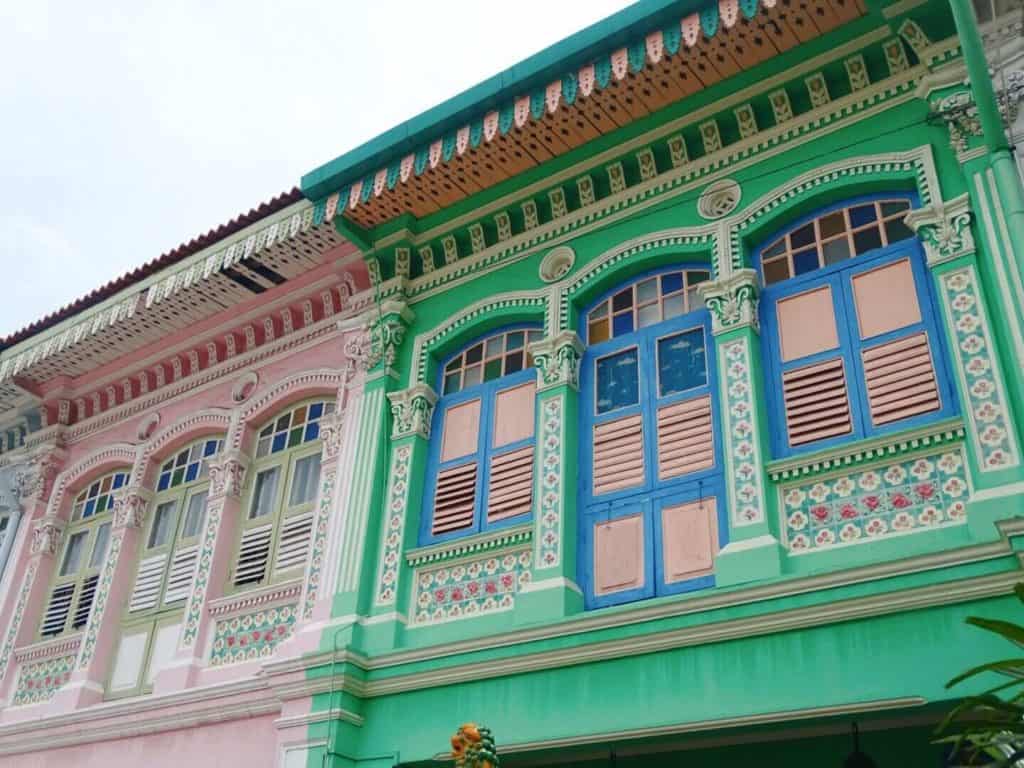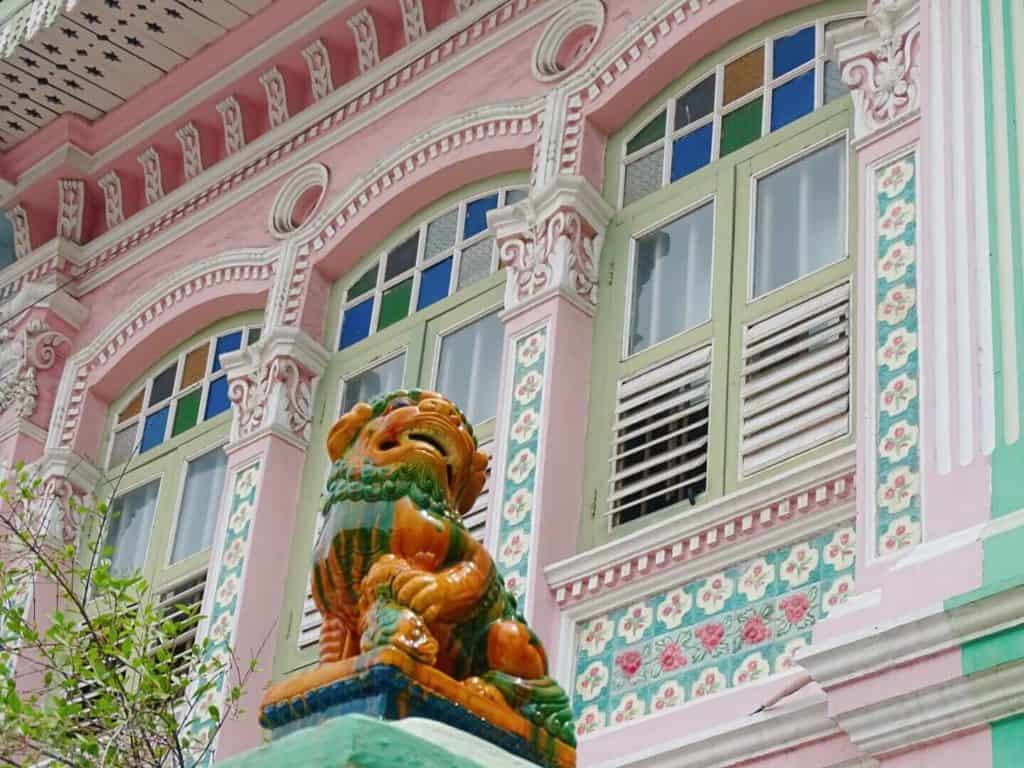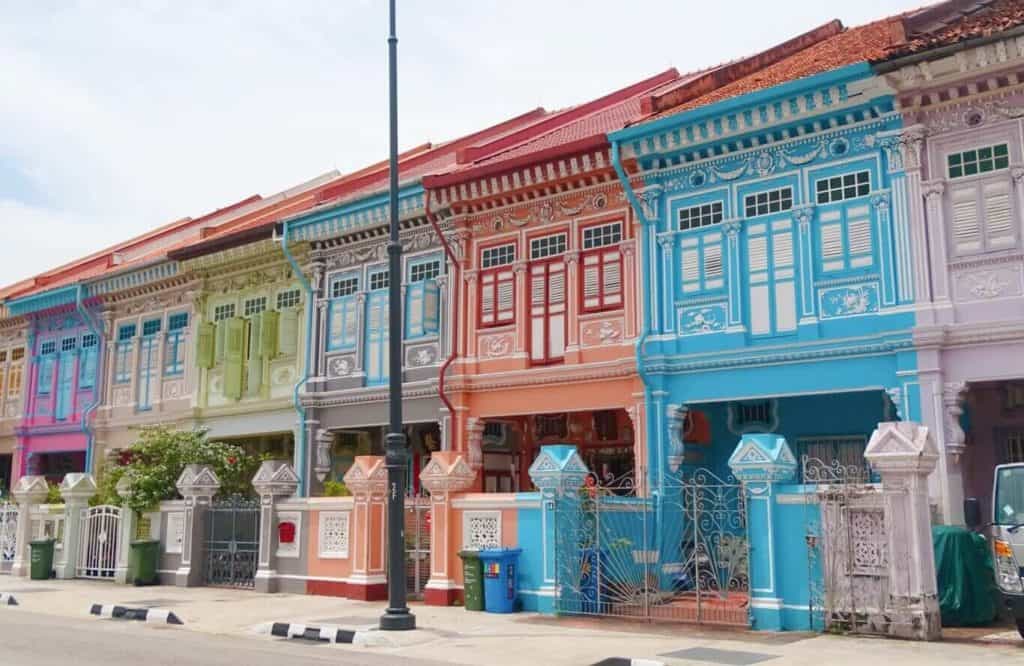 Who lives on Koon Seng Road now?
Apparently, many of the ancestors of the original residents – lots of properties have stayed with the same families for generations. This actually reminded me of visiting Bo Kaap, the Malaysian area of Cape Town and being told the residents traditionally live and die with the same neighbours. Very different to the attitudes of myself and many of my peers back home!

However, due to gang violence in the 1950s, Koon Seng was a dangerous place to live. Many of the Peranakans moved out to safer abodes and other Singaporeans bought up many of the properties.

Either way, they're worth millions today!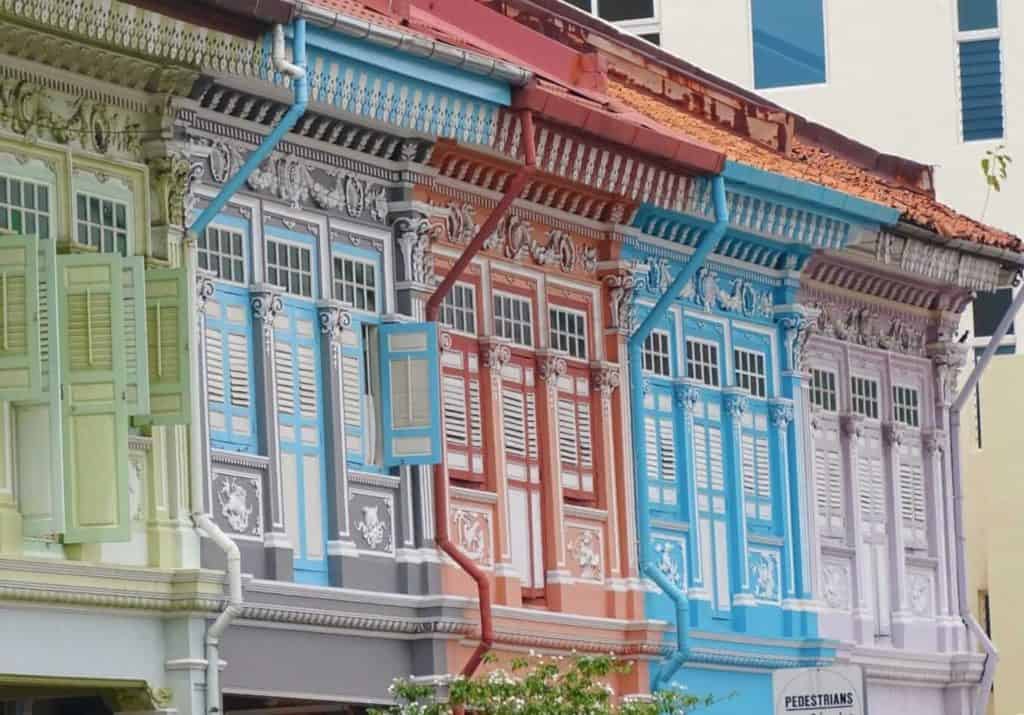 Should you go?
If you're an Instagrammer, blogger, architecture or art fan, absolutely! There's not much else to do in the area so it might not be for you if you don't have a passion for colourful houses.
After my explorations around the colourful streets of London, I was in heaven!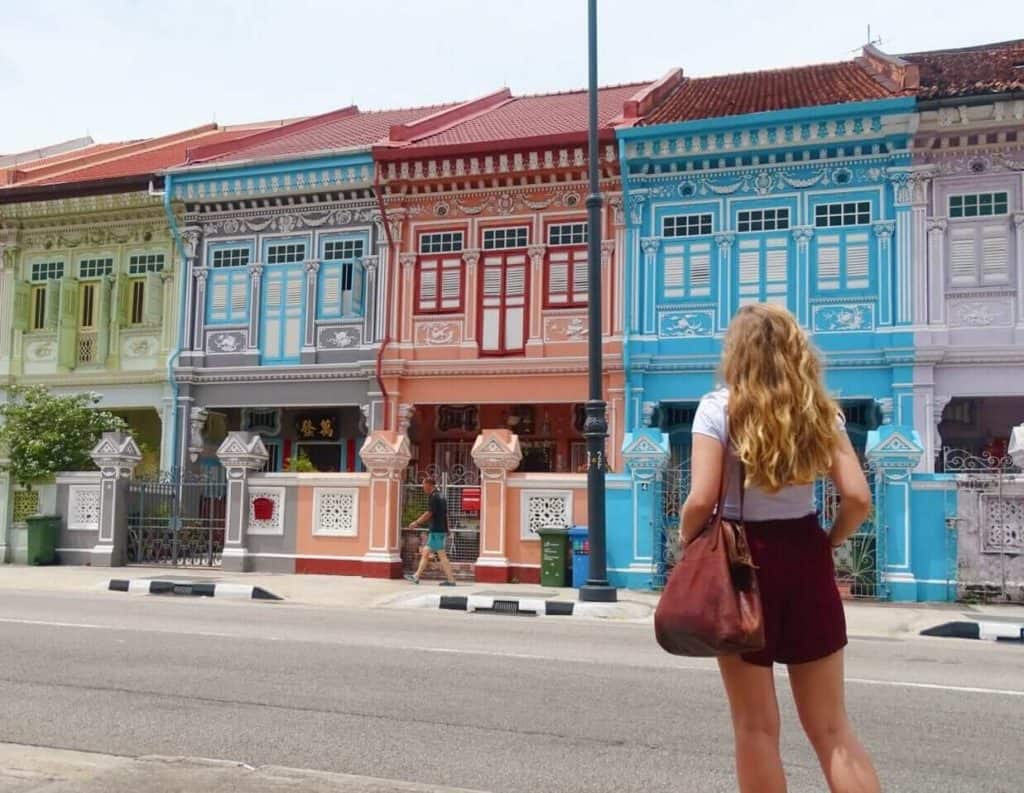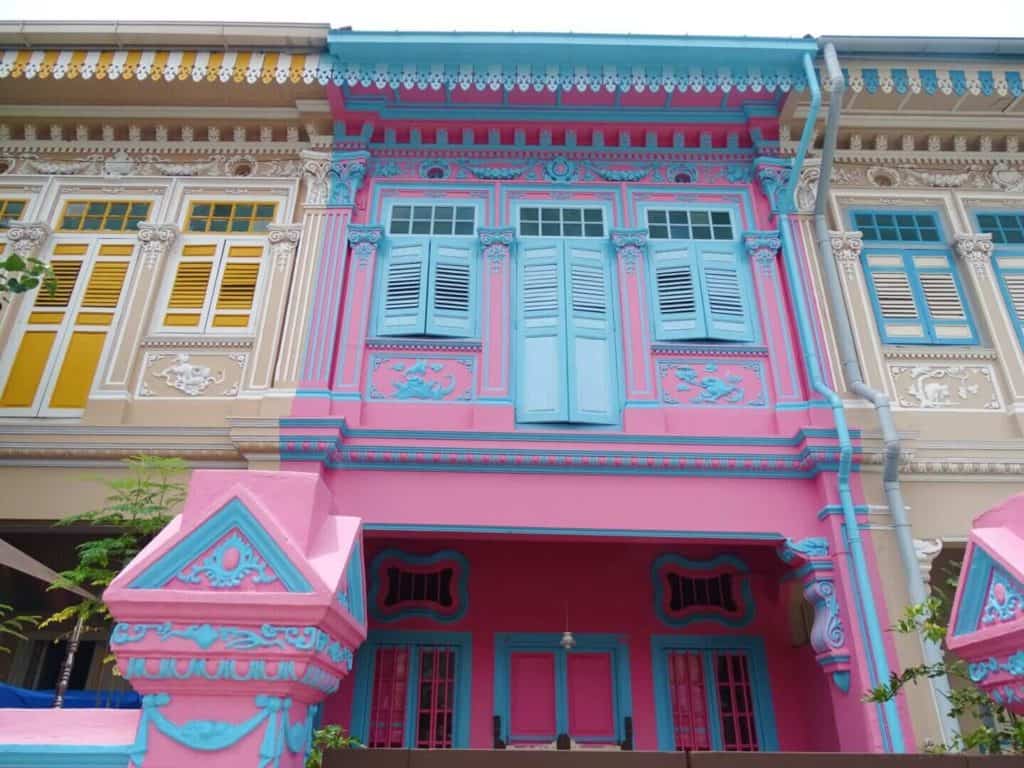 How to get to Koon Seng Road
Koon Seng Road is in Katong: east of the city centre and halfway towards the airport. However, it's not hard to get to. Taxis are very cheap – from the city centre to Koon Seng Road in a cab shouldn't cost more than S$12.

It's a 30-minute bus journey from Koon Seng Road to Haji Lane so it can be easily tagged on to a day out. The 33, 32 and 16 buses run between the two locations so after seeing Koon Seng Road, I hopped on a bus to explore Haji Lane. The buses in Singapore cost about a dollar per journey!