During my first trip to Lisbon, I visited the main attractions and put together an in-depth 3 day Lisbon itinerary. During my second trip, I stayed longer and sought out all the Lisbon hidden gems. Portugal's capital is a melting pot of cultures, cool neighbourhoods, markets, bars and so much more.

There are some cities where the majority of visitors will tour the same attractions. Not here: two travellers could have entirely different experiences whether they stick to the city centre or get off the beaten path in Lisbon. There are winding backstreets sprinkled with local eateries, cafes, colourful murals and tiles… So many tiles!
I'm not saying you should skip the big name attractions like Carmo Convent and Jerónimos Monastery in areas like Baixa, Chiado and Belém, but if you're the kind of traveller who likes to dig deeper, there are plenty of alternative things to do in Lisbon.

Some are local and traditional; others are hip and quirky. Like I said, Lisbon isn't just for one type of person or trip!
LX Factory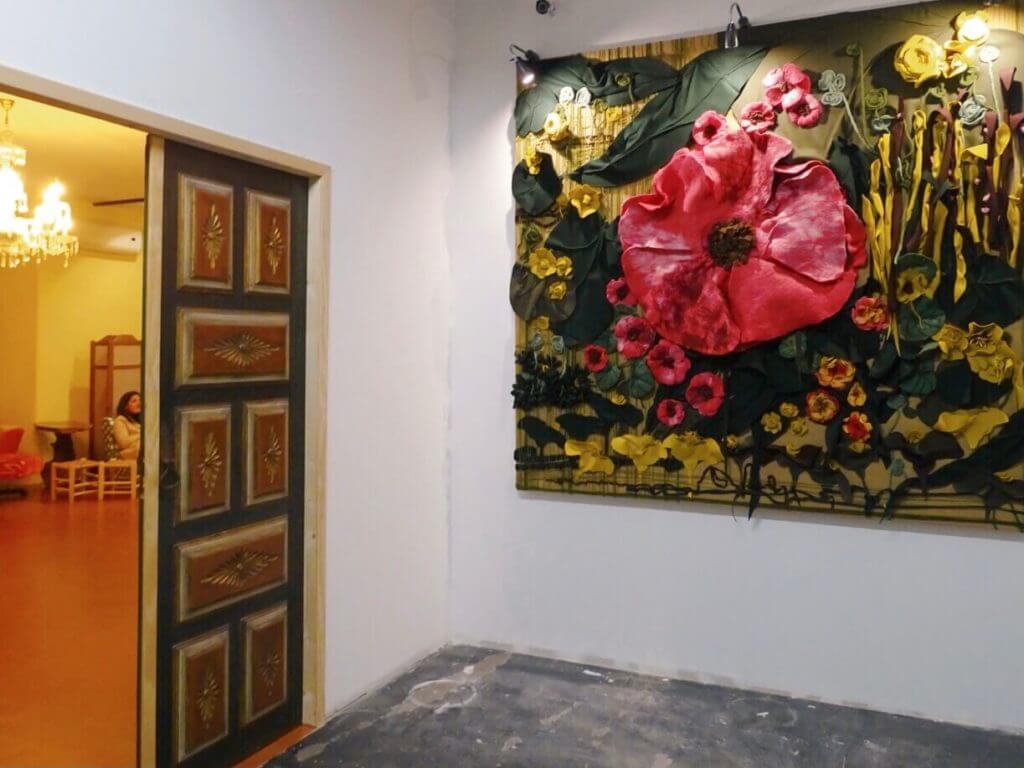 Those searching for alternative Lisbon attractions shouldn't miss the vibrant LX Factory located halfway between the city centre and historic Belém in the west.

With more than 50 stores, coffee shops, restaurants and bars, it's a unique place to while away a few hours or even half a day.

Shops sell everything from sustainable body products to handmade and bespoke jewellery, clothes, art, homeware, wine and origami. You can even get a tattoo or hair cut before eating at one of the restaurants (options include burgers, pizzas and even Peruvian-Asian fusion food) and heading home.

Address: Rua Rodrigues de Faria 103, 1300-501 Lisboa.

Don't leave without checking out…
Ler Devagar bookstore
Livraria Bertrand
Despite being the oldest operating bookstore in the world, Livraria Bertrand is unassuming from the outside, located inside a blue-tiled building in Chiado that looks like any other. Inside, it's a literary lovers' dream featuring dark wooden shelves stacked with classics.

Opened in 1732, it has welcomed countless Portuguese intellectuals and authors such as Alexandre Herculano and Aquilino Ribeiro during its three centuries of life. Bertrand is now a Portuguese chain with stores in other cities, but these look modern and plain in comparison. The original is far more characterful so you should certainly swing by during your hunt for Lisbon hidden gems!

Address: Rua Garrett 73 75, 1200-203 Lisboa.

Opening times: 9am-10pm, Mon-Sat; 11am-8pm Sun.
Bordallo II murals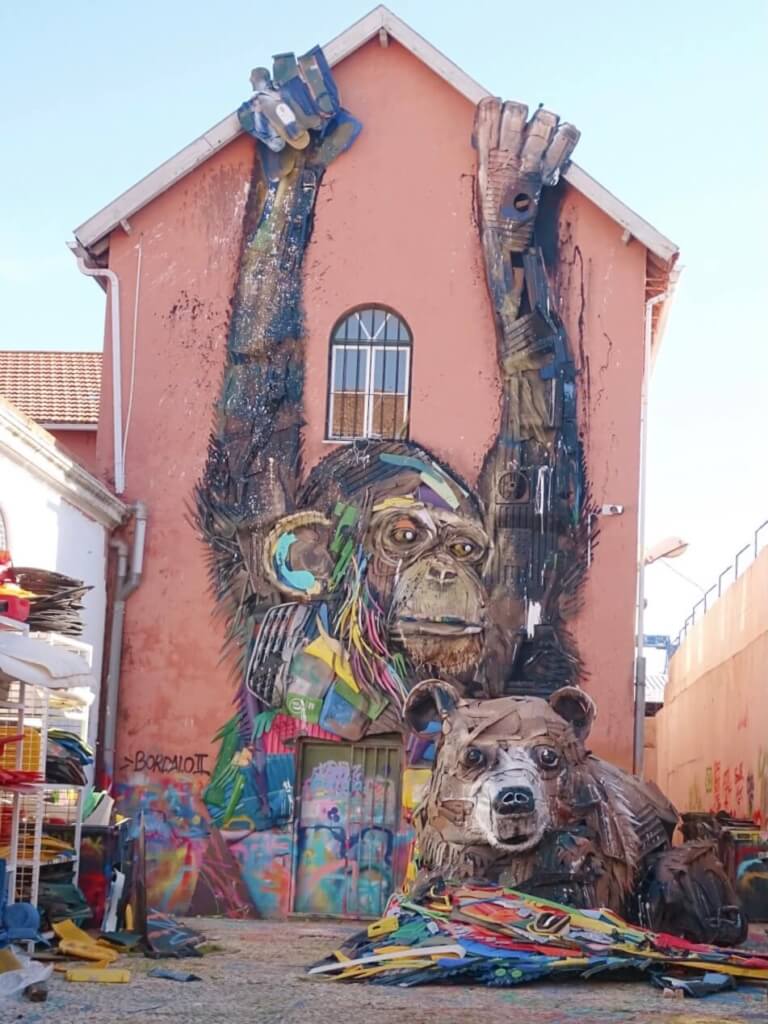 More street art
Coleção Berardo Museum
From fine art to contemporary, there are galleries in Lisbon for every interest area. The National Museum of Contemporary Art in Chiado is the best-known contemporary gallery but Coleção Berardo is a fantastic, lesser-known gem also displaying art from the second half of the 20th century onwards.

It's located in Belém where the main attractions like Jerónimos Monastery, Belém Tower and Pastéis de Belém often have queues around the corner. In contrast, Coleção Berardo is the perfect place to escape the crowds and feel pensive. Entry is €5.

Address: Praça do Império, 1449-003 Lisboa.

Opening times: 10am-7pm daily.
Secret Garden LX at Miradouro da Senhora do Monte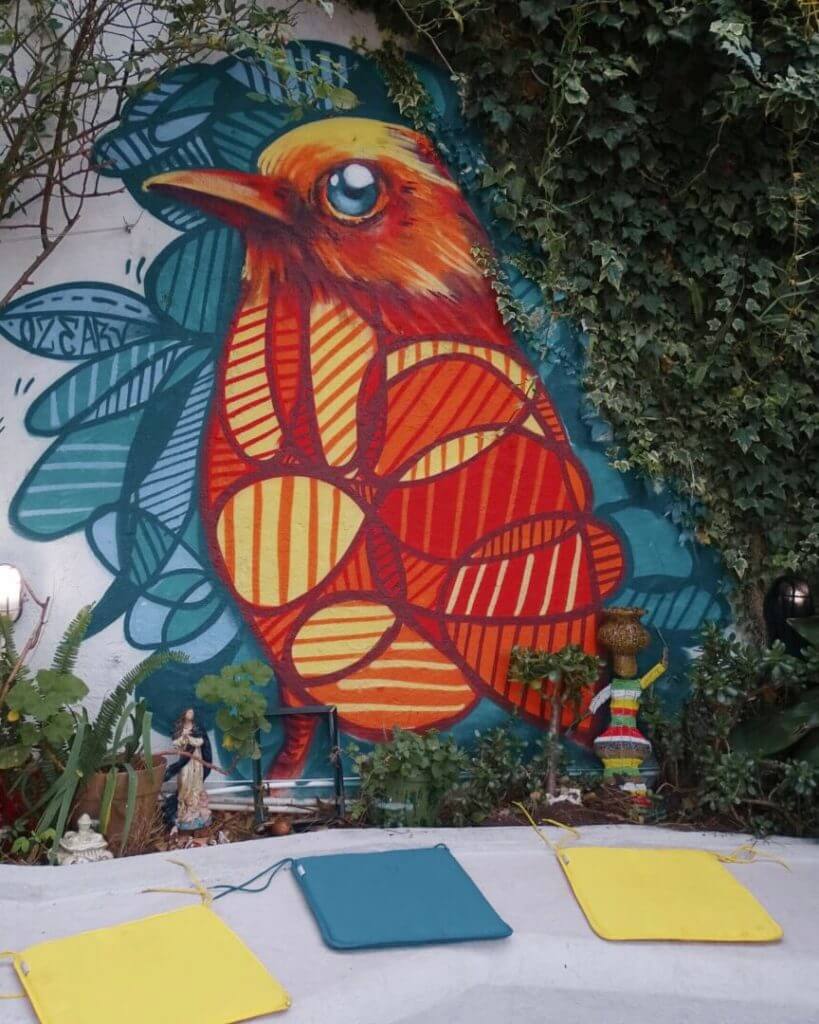 Embaixada (Principle Real area)
Os Amigos Da Severa
Museu Nacional do Azulejo (National Museum of Tiles)
Cemitério do Alto de São João
Cultural centres in Anjos
Cafe rooftop above the Pollux shop (Chiado)
Feira da Ladra 'Thieves Market'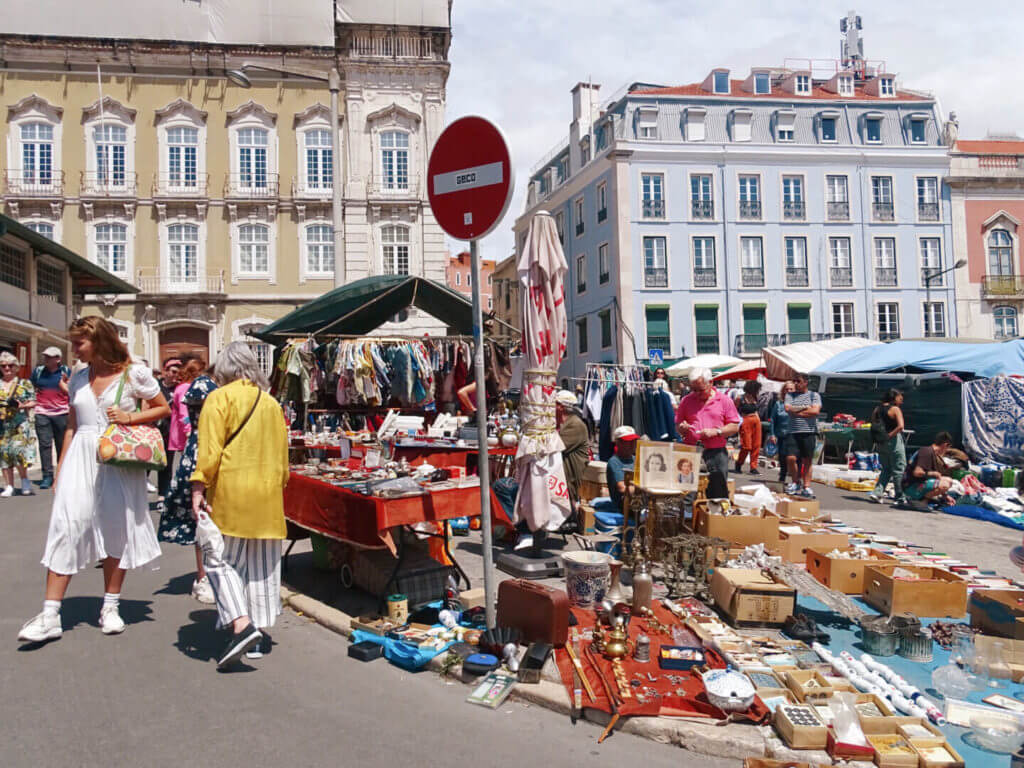 Monastery Sao Vicente de Fora
Marking the start of the market is a church that doesn't initially stand out from the other Catholic places of worship in Portugal. But around the back lies a charming courtyard with tiles and flowers leading to a hidden monastery that you can visit for just €5.

Monastery Sao Vicente de Fora was commissioned by King Phillip II of Spain who ruled Portugal in the 17th century. The interior boasts tiled floors, blue azulejos adorning the walls, painted ceilings, statues of catholic saints and other grand and ornate details.

Opening times: 10am-6pm, Tues-Sun; closed Mon.

Address: Largo de São Vicente, 1100-472 Lisboa.

Entry price: €5 including the crypt, cloister, cistern and rooftop.
Alternative viewpoints
There are so many viewpoints in Lisbon but some are routinely packed; you'll be squeezing around people to sneak a peek at the sunset.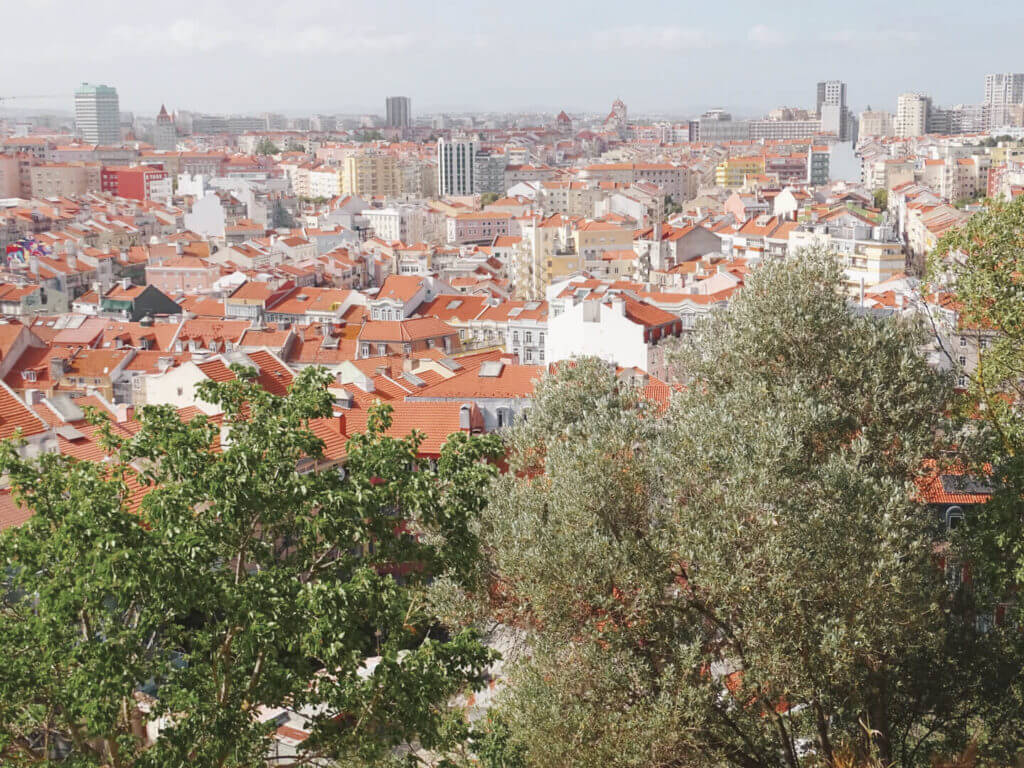 Swapping the popular panoramas for these spots is a unique thing to do in Lisbon:

Miradouro da Penha de França – beside a small church and a watch tower splattered with urban murals, this is a hidden Lisbon gem come sunset. Afterwards, head for an authentic Ukrainian dinner at modest restaurant, Akcentt, a short walk away.

Monte Agudo Viewpoint – due to its location away from the city centre (the nearest Metro station is Arroios), this miradouro with a small bar receives far fewer visitors than those in the centre. Better yet, it's a short walk from the Anjos cultural centres I mentioned earlier.

Miradouro da Graça – this is a small viewpoint at the top of Caracol da Graça stairs lined with street art. Snap photos of this unusual place in Lisbon before drinking in panoramic views from the top. Your camera will be happy even if your legs aren't!