So you have 2 weeks in Malaysia? You're going to love it. Since it's one of my favourite Southeast Asian countries, I can't wait to share my Malaysia itinerary to help you love it, too.

While Malaysia receives plenty of tourism, it's not as popular on the backpack trail as Thailand or Bali. There are plenty of places to escape the crowds and enjoy places you haven't seen before on Instagram.

If you have time for a 2 week Malaysia itinerary, you can get off-the-beaten-track and explore all kinds of diverse destinations.
Two weeks in Malaysia itinerary
Malaysia 2 week itinerary for nature lovers
Day 2: For the second day of your Malaysia itinerary, we'll explore the culture and get to know the country's ethnic populations. Start by catching a taxi to Thean Hou Temple, an enormous temple site dedicated to the Chinese goddess of the sea.

After an hour wandering around and taking photos, call another Uber to Brickfields, the Indian neighbourhood, for an early lunch of curry on a banana leaf. Yum!
Days 6-8: Cameron Highlands
In many ways, Melaka is a strange place, for example the central square's windmills and church dating back to Dutch colonial rule of Melaka from 1641 to 1826. Even weirder, you'll see (and hear!) ridiculous Minion and Hello Kitty tricycles roaming the streets playing Nicki Minaj and offering rides.

Aside from these oddities, Melaka is a charming town with lots of Straits Heritage buildings lived in by the Chinese community. If you're staying for the weekend, make sure you eat and soak up the atmosphere at Jonkers Street Night Market.

You can also take a trip to Melaka Straits Mosque, eat at authentic Melaka restaurants, and explore the street art.
Days 5-7: Ipoh
From Melaka, you can catch a direct bus passing back through KL to one of my favourite places in Malaysia. If you're short on time, take a KL to Ipoh return day tour.

The charming city of Ipoh is a must for your Malaysia 2 week itinerary with some impressive countryside and cave temples surrounding it. I actually preferred it to Melaka.

Read about everything I got up to in my Ipoh itinerary.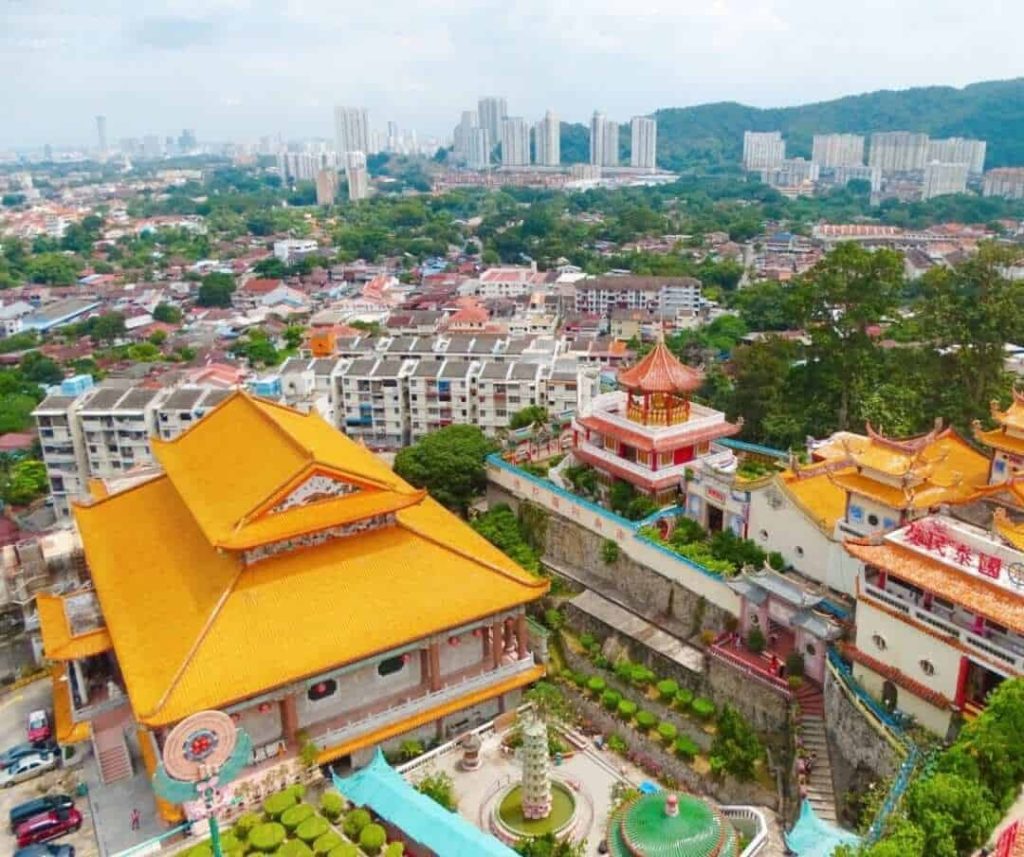 Malaysia itinerary for 2 weeks – beach lovers
Days 1-2: Kuala Lumpur – as above
Days 3-7: Perhentian Islands
Located off the northeast coast of Malaysia, the Perhentian Islands are a must for beach lovers spending two weeks in Malaysia. I'm pretty sure you could spend your whole Malaysia itinerary here and leave happy (although I'm including a few extra destinations too).

There are two islands to visit, Besar (big) and Kecil (small) so I would suggest spending a good chunk of time in the Perhentians in order to see them both.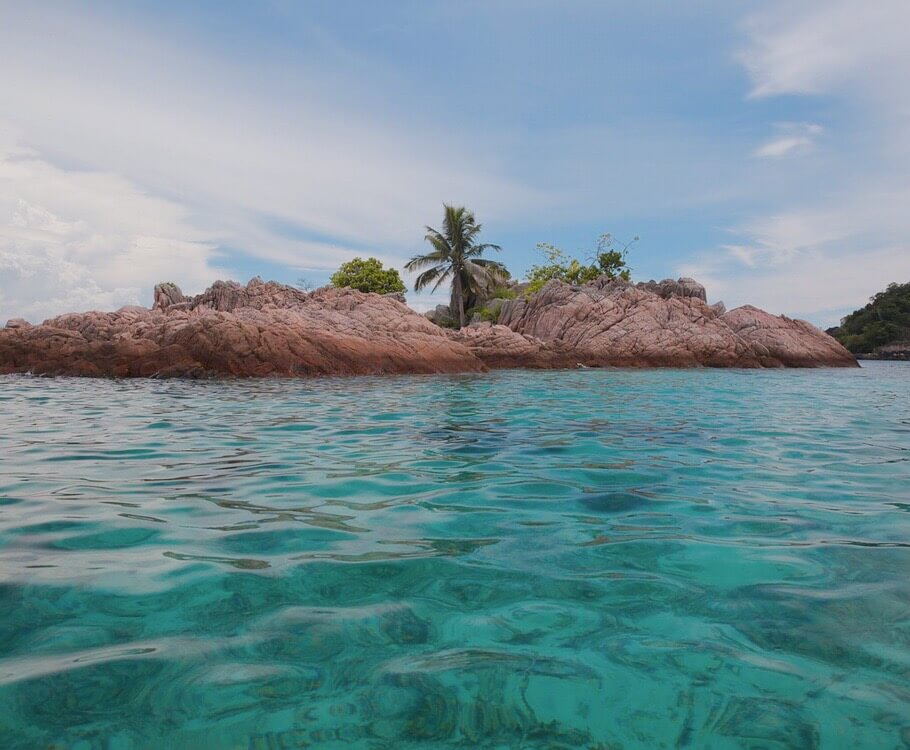 Seasonal note – the best time to visit is March to early November as monsoon season draws in soon after. Unlike many beach destinations around the world, there's a limited window each year for visiting the Perhentian Islands. Make sure to book your accommodation ahead of time as things can get booked up.

Getting to the Perhentian Islands from Kuala Lumpur: The cheapest option is an overnight bus from PWTC Station in Kuala Lumpur arriving at Kuala Besut where you can catch a ferry to the Perhentians. Alternatively, AirAsia fly into Kota Bharuor Kuala Terrengganu and catch a ferry.

Days 4-5: Perhentian Besar. Visit Turtle Beach and spot turtles from Turtle Point. There are lots of locations around the coast for snorkelling and diving. This island is slightly quieter than Kecil so if you are looking for a relaxing stay, this is the spot.

Days 6-7: Perhentian Kecil. This island may be the smaller of the two but it's the most popular, making it best for meeting other travellers and finding good deals on snorkelling and diving.

You can even take your PADI license while looking for sharks and turtles. Long Beach is where most tourists stay but you can also explore quieter Coral Beach and stay for sunset.
Days 10-11: Penang – as above