1. Liverpool (journey time: 1 hour)
2. Peak District (journey time: 45 minutes) – best day trip from Manchester for hikers
3. Lake District (journey time: 1 hour) – the most beautiful Manchester day trip
4. Llandudno (journey time: 2 hours) – a Manchester day trip to Wales
Another easy Manchester day trip destination is Sheffield, the UK's fourth-largest city, famous for its once-booming steel industry.

When it comes to Yorkshire charm, Sheffield's city centre doesn't disappoint. Tour the many free Sheffield tourist attractions such as the Winter Gardens, one of the largest temperate glasshouses in the UK, home to over 2,000 plants collected from various countries around the world.

You also have the infamous Kelham Island and its majestic museum telling the story of Sheffield's contribution to the world's steel market. At the museum, you can see cutlery items made in Sheffield which hold international importance.

Sheffield is also praised for its many independent shops and restaurants. With places like the Lucky Fox and Tamper Coffee House, you're in for a well-deserved meal before heading home.

Getting to Sheffield from Manchester: It's a short 50-minute journey through the Peak District by train direct from Manchester Piccadilly station. Book your tickets from Manchester to Sheffield.

Entry submitted by Daniel from Urban Abroad.
7. Chester (journey time: 1.5 hours)
If you're looking for memorable day trips from Manchester, head west to the beautiful city of Chester. It started life as a Roman fortress and is now a wonderful mix of Roman, Tudor and modern design.

One of the first things you'll see is the fortress walls surrounding the inner city. Chester is the only UK city with a full circuit of walls; you can walk along them for the full 1.8 miles, soaking up spectacular views. Admire the Eastgate clock, built for Queen Victoria's Diamond Jubilee, and King Charles' tower where he stood and watched his troops being slaughtered during the English Civil War.

Other places to visit include Chester Cathedral which took 500 years to build (and is impressive enough to warrant it!) and the Roman Gardens with the ruins of a bathhouse and the biggest stone amphitheatre in Britain. There are also countless Tudor houses and streets to admire, plus wonderful shops, cafes and restaurants.
8. Harrogate – (journey time: 2 hours) a relaxing day trip from Manchester
9. Knaresborough (journey time: 2 hours)
Knaresborough's most notable attraction is Mother Shipton's Cave. Opened in 1630, it's England's oldest tourist attraction and tells the story of Ursula Sontheil, better known as Mother Shipton. She was a prophetess supposedly born in the cave around 1488. People travelled from far and wide to hear her predictions of the future.
For a bite to eat, Two Brothers Grill and Pizzeria serve excellent pizzas, pastas and burgers. For fine dining, award-winning Storm Restaurant offers an indulgent 3-course a la carte menu, a lighter lounge menu and traditional afternoon tea.

How to get to Knaresborough from Manchester: By train public transport, the journey is around two hours. Catch a train from Manchester Victoria to Leeds, then take the Northern service directly to Knaresborough. An adult ticket costs around £28 each way. Book your Manchester to Knaresborough tickets.

Entry submitted by Hannah from Get Lost Blog.
10. Nottingham (journey time: 2 hours)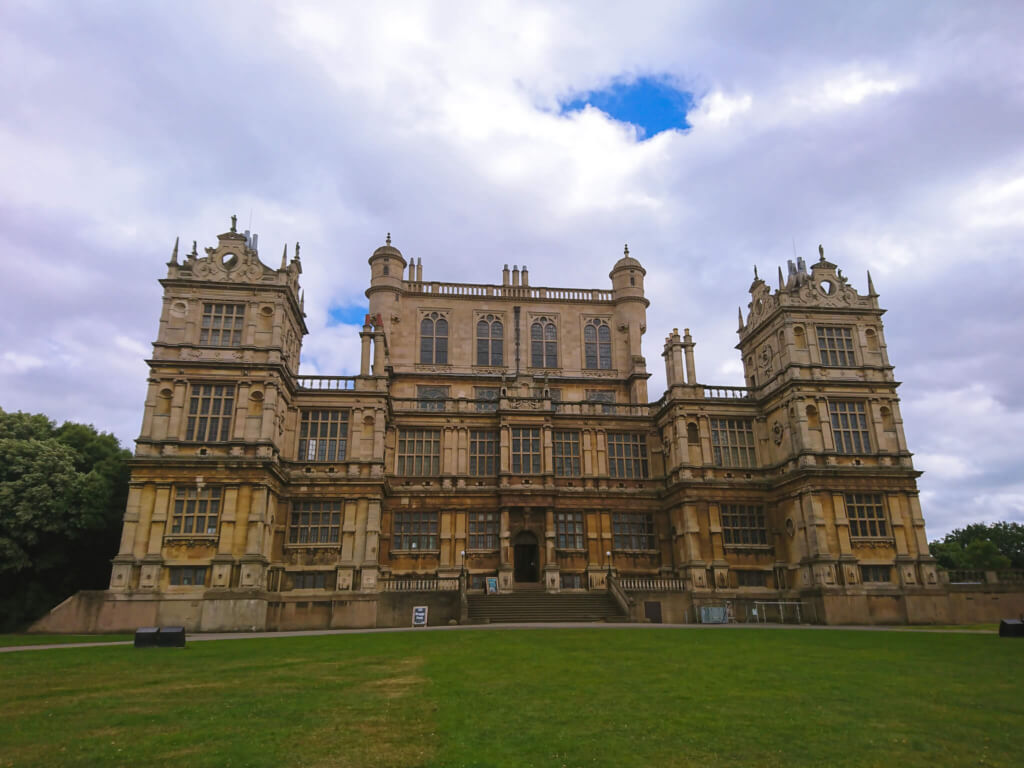 Nottingham is the largest city in the East Midlands and makes for an easy day trip from Manchester.

Things to do in Nottingham include visiting Nottingham Castle to learn about the history of the city and descend into the caves underneath it. During the City of Caves tour, you'll learn how the caves were carved by the residents of Nottingham, and the purposes they've had over the years, from wine and beer cellars to Victorian slums and air-raid shelters.

Families will love visiting the Robin Hood attractions, while photographers will feel inspired at Wollaton Hall. Just minutes from the vibrant city centre, this Elizabethan Grade I listed mansion is set in over 500 acres of parkland full of free-roaming red and fallow deer.
Finally, visit Hockley for an eclectic mix of bars and restaurants including Mandarin restaurant serving authentic Chinese food at reasonable prices. For dessert, don't miss Doughnotts on King Street for Instagrammable treats.
Getting to Nottingham from Manchester: there are multiple daily trains from Manchester Piccadilly station to Nottingham, taking 2-3 hours and costing £30 return. Book your Manchester to Nottingham trains.

Entry submitted by Steph & Lewis from Book It Let's Go!.
11. Shrewsbury (journey time: 1.5 hours)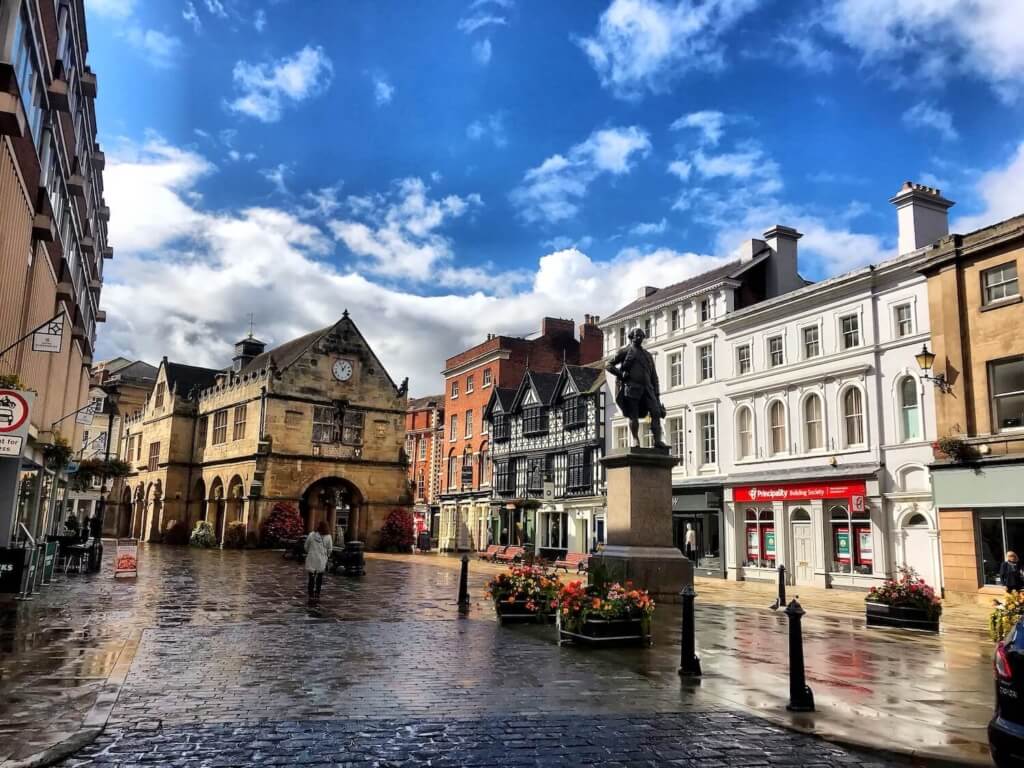 Shrewsbury is a historic town in England with a history dating back to Roman times. The half-timbered buildings date from the 12th and 13th centuries, Shrewsbury Castle was built as early as 1074, and Shrewsbury Cathedral is one of the finest examples of Norman architecture in Shropshire.
The old town is locked in the loop of the River Severn, the longest river in the UK. The riverbanks and Quarry Park are lovely places to relax after getting lost in the tiny streets that resemble scenes from Harry Potter.
Read next: things to in Shrewsbury
Shrewsbury also hosts Shrewsbury Folk Festival (July), Shrewsbury International Food Festival (September) and a Gin Festival (April). If I can think of one ways to make your Manchester day trip even better, it's gin!

How to get to Shrewsbury from Manchester: Trains take between 1 hour and 90 minutes and cost as little as £15. Book your Manchester to Shrewsbury tickets here.

Entry submitted by Travelling Twins.
York is a charming town in the north of Yorkshire and one of the best day trips from Manchester for history lovers.
The most popular attraction is York Minster, one of the most beautiful cathedrals in England. This 7th-century cathedral boasts outstanding Gothic architecture and impressive stained glass. Next, explore York's museums including JORVIK Viking Centre and the York Dungeon. Foodies, don't miss the Chocolate Story Museum!
There are also plenty of free activities in York such as walking the York City Walls for incredible views of the city, relaxing at York Museum Gardens home to friendly squirrels, and strolling The Shambles, the oldest street in the city with plenty of quirky shops.
Finally, head to Betty's Tea Room for a delicious afternoon tea or SPARK for international street food.
How to get to York from Manchester: Trains take 1 hour 40 minutes and cost as little as £9.70 each way when you book in advance. Book your Manchester to York trains.

Entry submitted by Cristina from My Little World of Travelling.
16. Saddleworth (journey time: 30 minutes)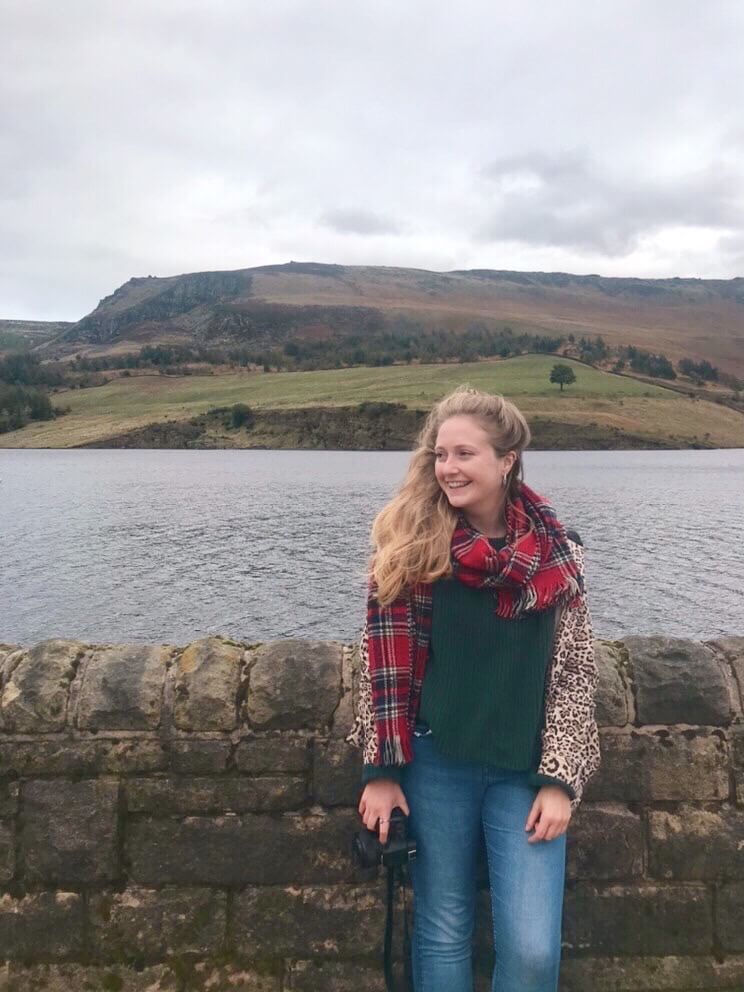 Saddleworth is a naturally beautiful area in Greater Manchester on the west side of the Pennine hills. It's easy to explore the entire area during a Manchester day trip if you have a car, and slightly more limiting (but still doable) if you're coming by train.

Arrive into Greenfields station and walk or take a bus to the Uppermill area which has all the charm of a countryside village, just 25 minutes from Piccadilly. Take a walk in Brownhill Countryside Centre and get cosy in a cafe afterwards. Saints Cafe does excellent chocolate-dusted cappuccinos and coffee cake.

However, the highlight of Saddleworth is walking in Dovestones Reservoir, just a five-minute drive from Greenfields station. You may be able to hail a taxi if you've arrived by public transport.

Getting there: Catch a train from Manchester Piccadilly to Greenfield (25 minutes) from £5.50, then hop on a 6-minute bus to the Uppermill area.
19. Altrincham (journey time: 30 minutes)
20. Chorlton (journey time: 20 minutes)