This post may contain affiliate links to things like tours, hotels, Amazon associates and products. These help me earn a small commission at no additional charge to you.
After seeing the colourful murals in George Town, Ipoh and Kuala Lumpur, I was pleased to find even more amazing street art in Melaka!

In the last couple of years, the street art scene has blown up in Malaysia. A big factor was Lithuanian artist Ernest Zachareviv who completed work for the George Town Festival back in 2012. I don't believe any of his work is in Melaka but his influence seems to have started a trend.
When I visited Melaka in 2015, I didn't see any street art. Lots has popped up in the last few years, making the pretty city even prettier. Even if you're not an urban art fan, include Melaka in your Malaysia itinerary!

Because the city centre is so small, it's easy to find the pieces without having to walk too far. Head to these stops for the best bits:
Kiehl's Mural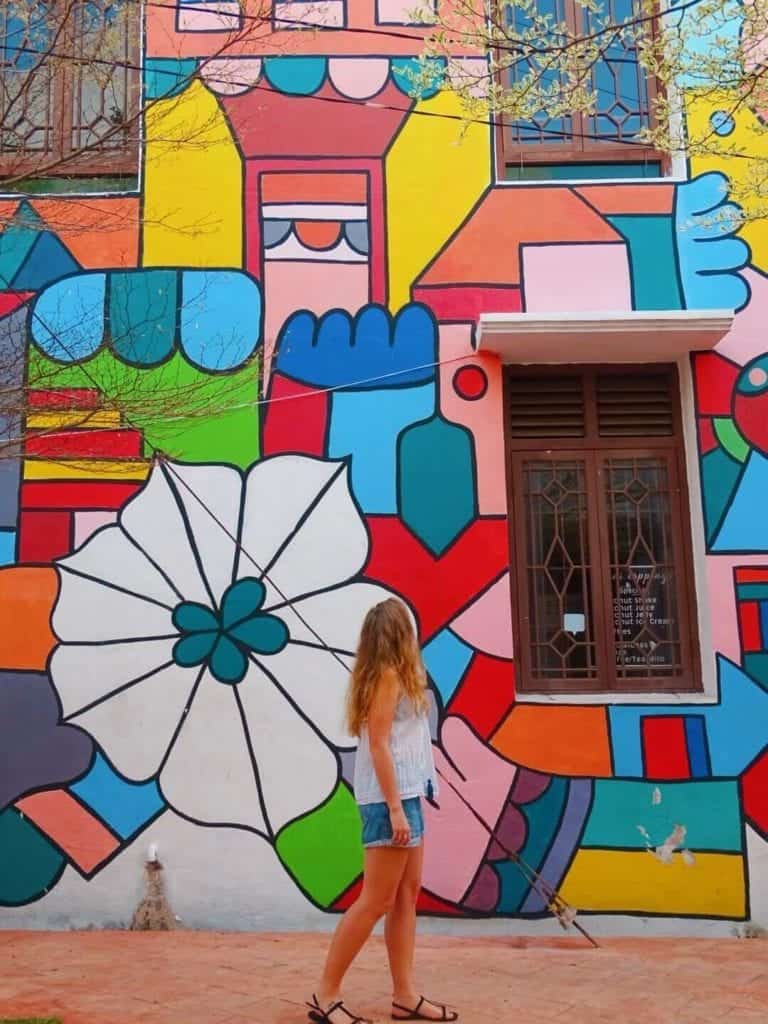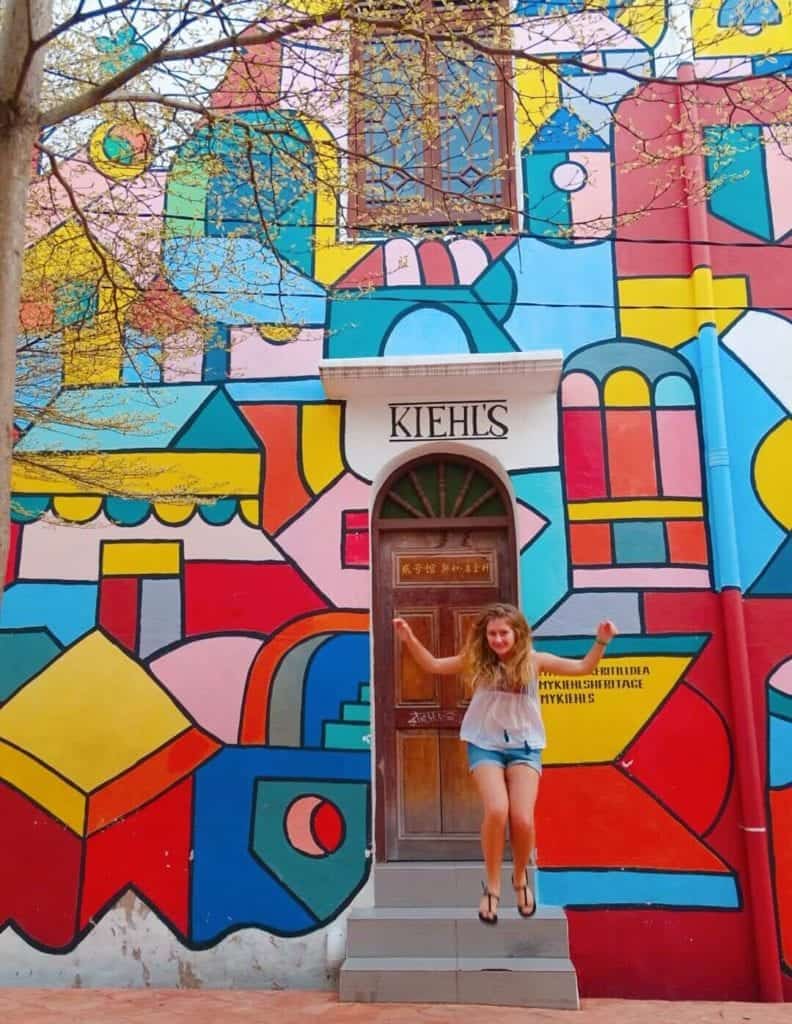 How awesome is this Melaka street art? In celebration of the 5 UNESCO Heritage sites in Malaysia, Kiehl's created this colourful mural with help from street artist, fritilldea. It turned out so well that you'll struggle to get it to yourself unless you visit early in the morning like I did.

You can't really miss it but I've pinned its location here anyway.
The Orangutan House
If you've found the Kiehl's Wall, you've also found the Orangutan House which is right next door. As well as housing some of the best street art in Melaka, this building is also a gallery and t-shirt store run by a local artist.

Check out the Orangutan House shop here and the street art location here. I passed by this mural every day in Melaka and I miss seeing it!
Melaka Street Art (The Well)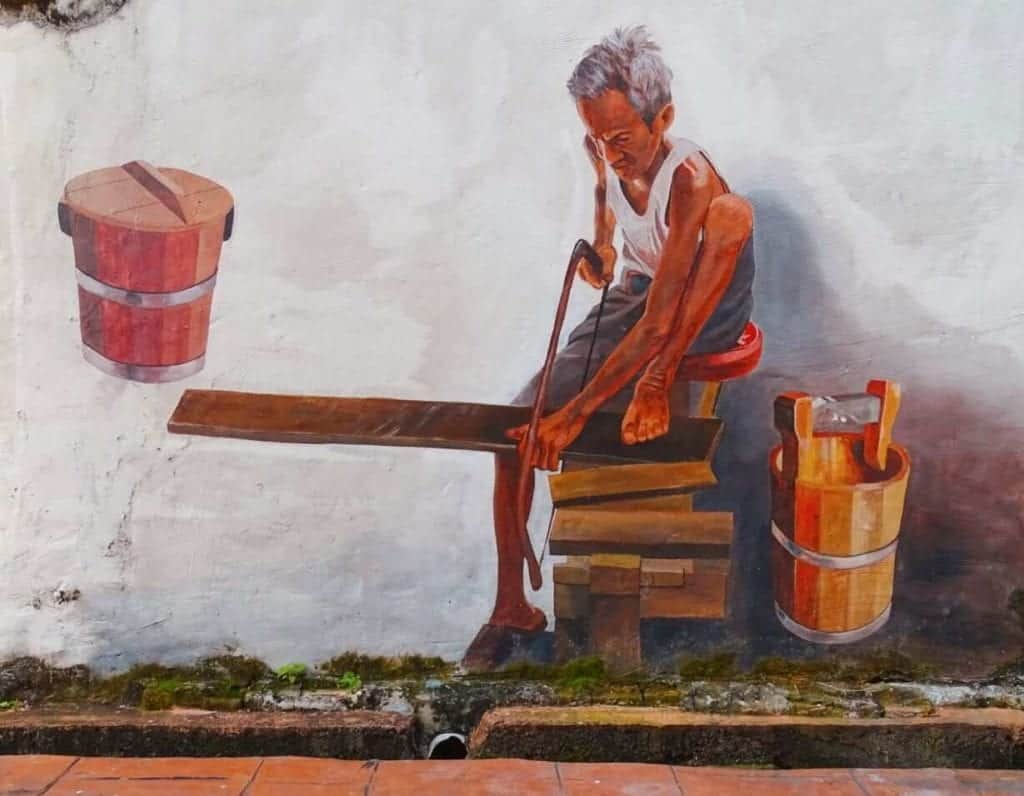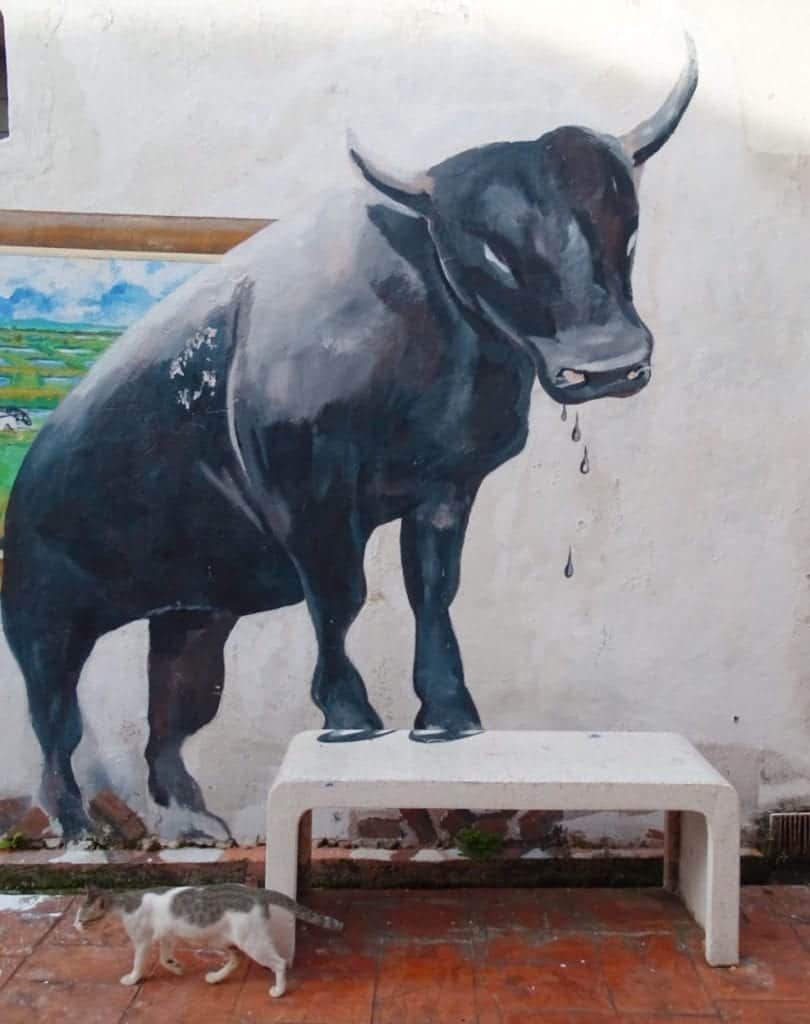 Follow Google Maps to Melaka Street Art (The Well) and you'll find one of the coolest displays of street art in Malaysia. Unlike the bold, colourful designs around the corner, these quirky pieces of art are lifelike and realistic.

This alleyway reminds me of the street art in George Town where you'll see countless scenes from daily life. Here, women in headscarves look out of windows, children play, and men are hard at work. Rather than glamorising life, this street art tells the stories of real people. Always the best stories in my opinion!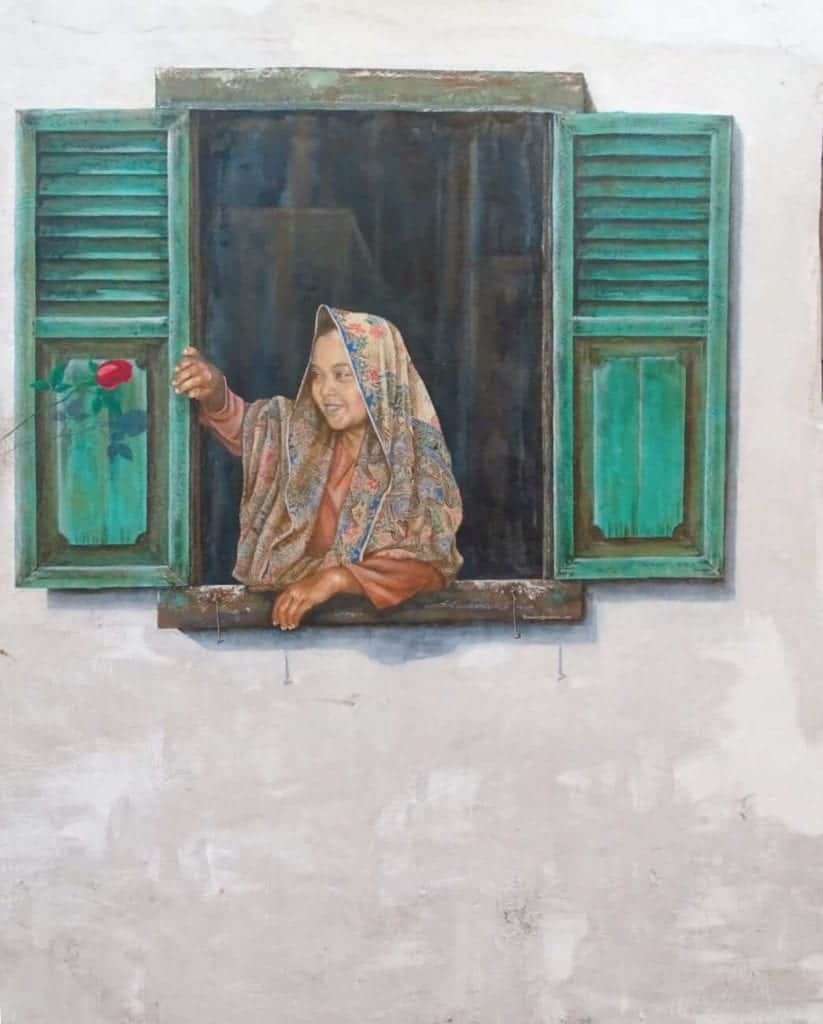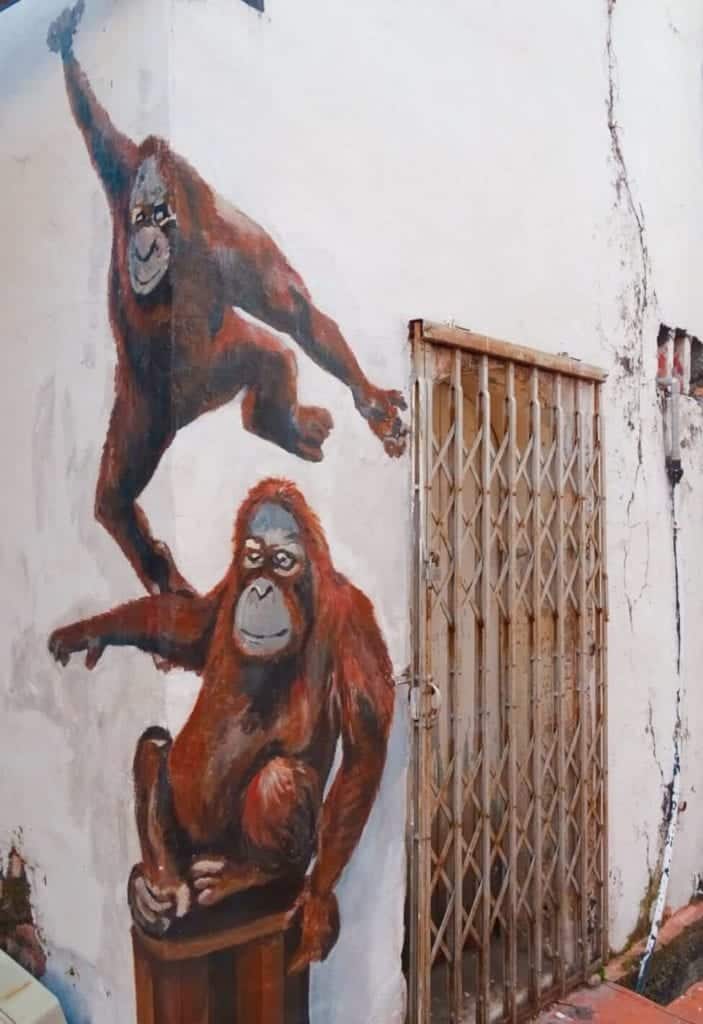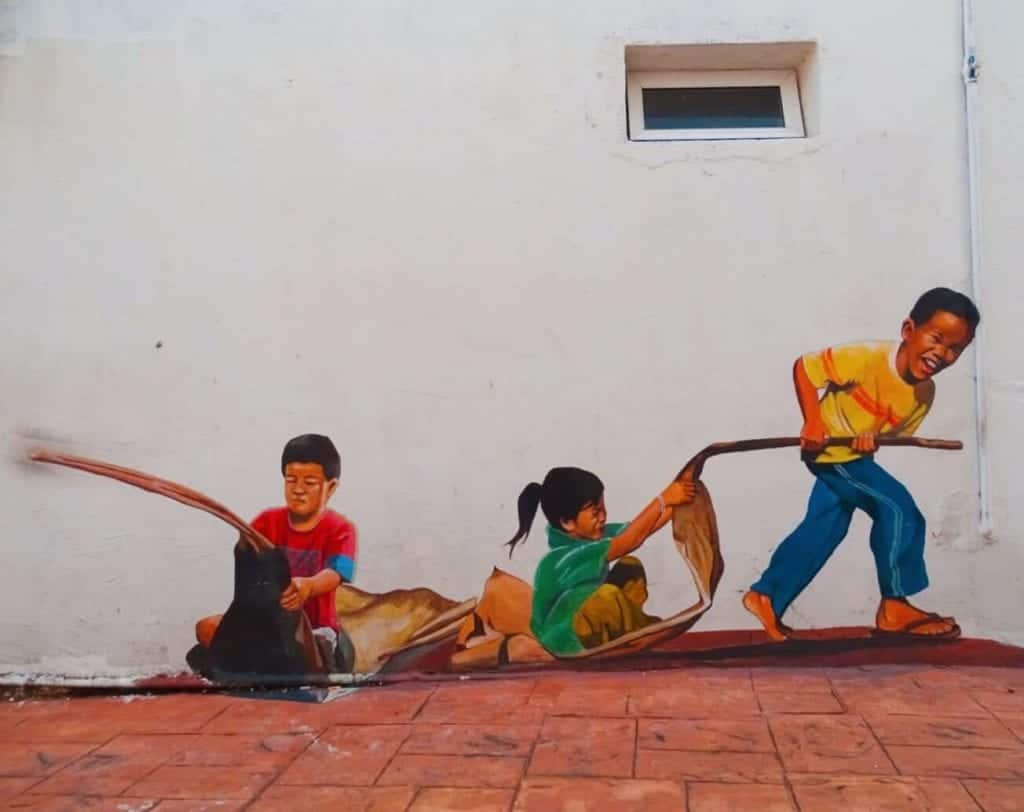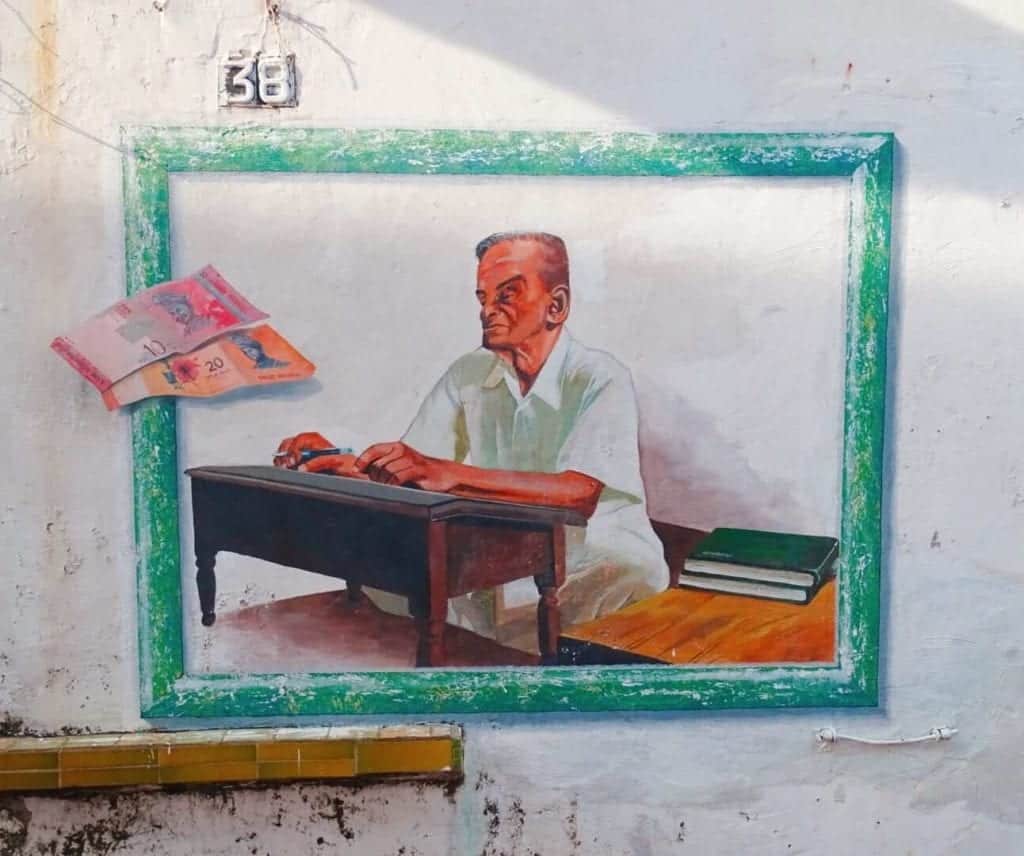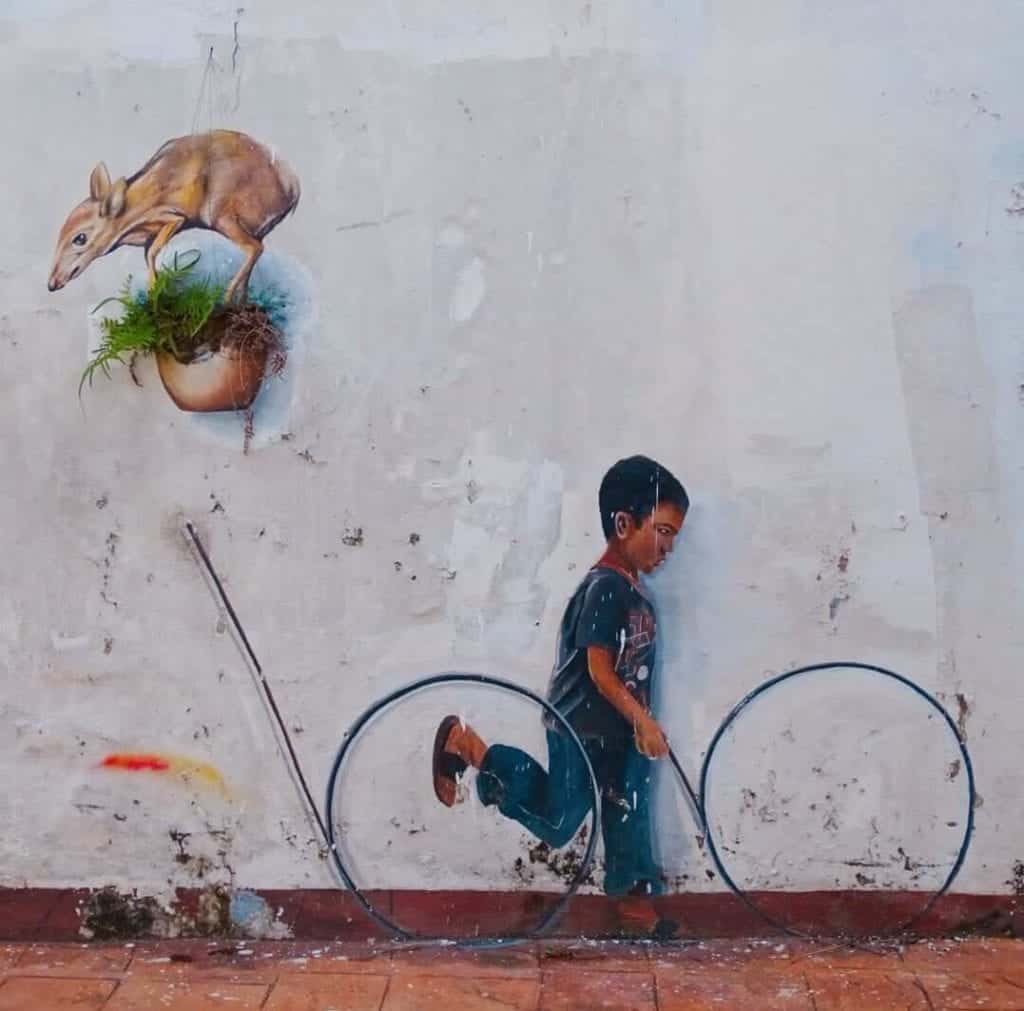 On the corner
While entering and exiting the street art alley above, you can't miss the colourful street art on Jalan Hang Kasturi. The gorgeous flowers and women peeping out from behind the branches are some of the prettiest pieces of street art in Melaka.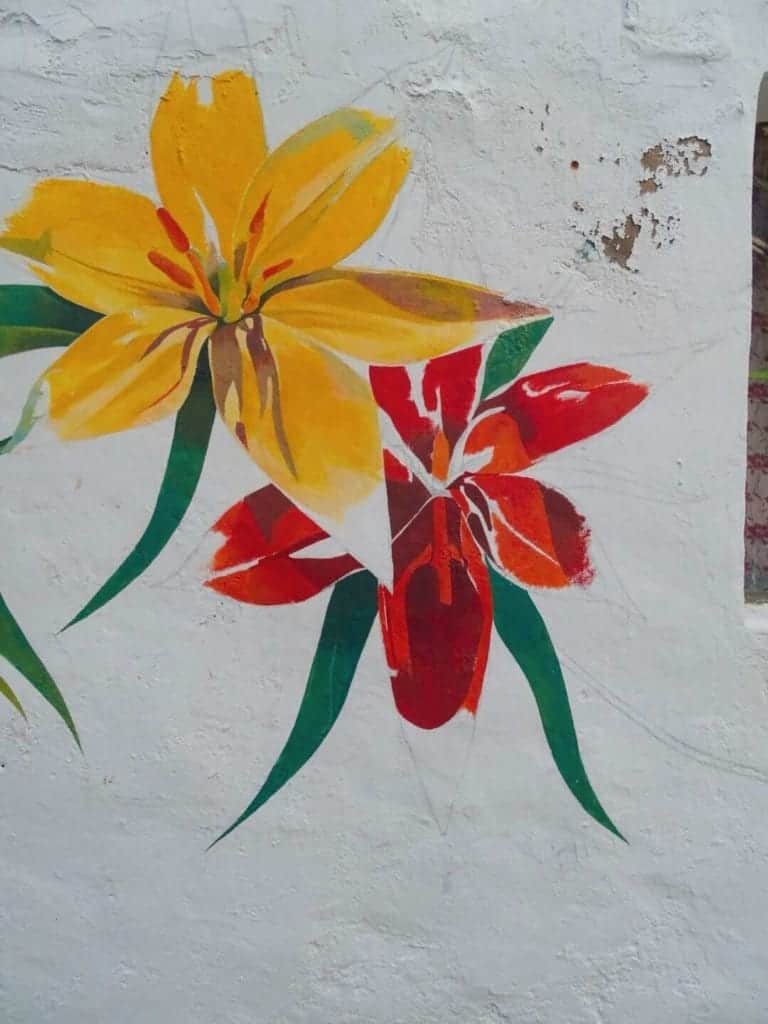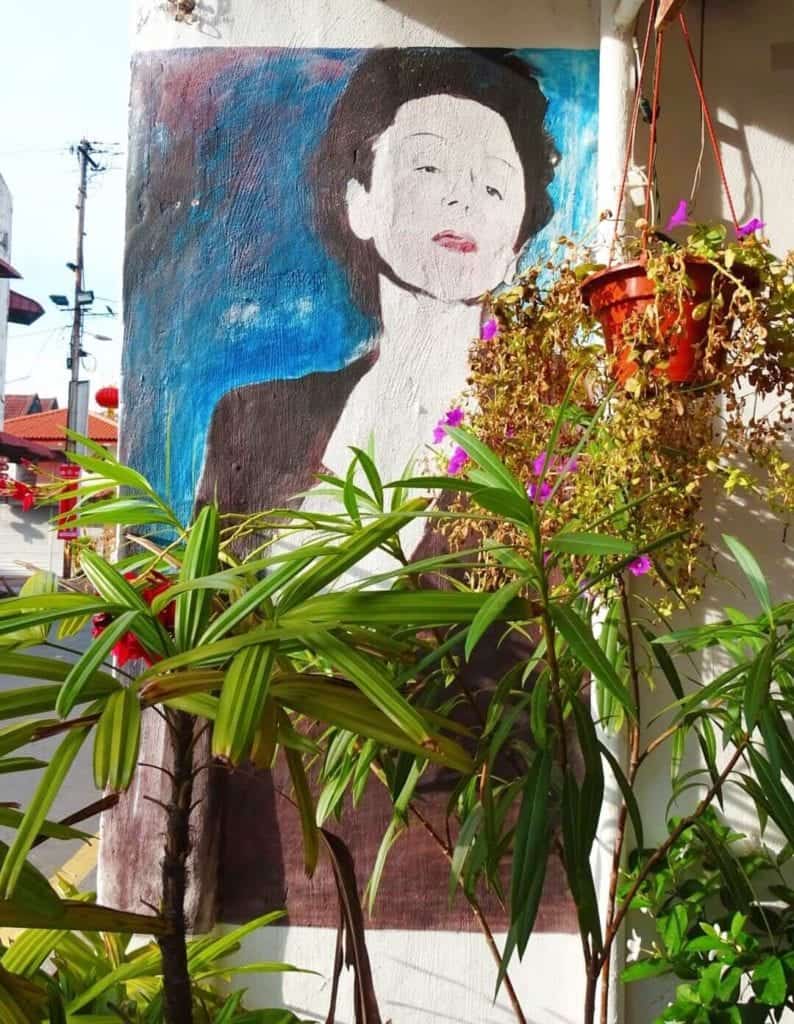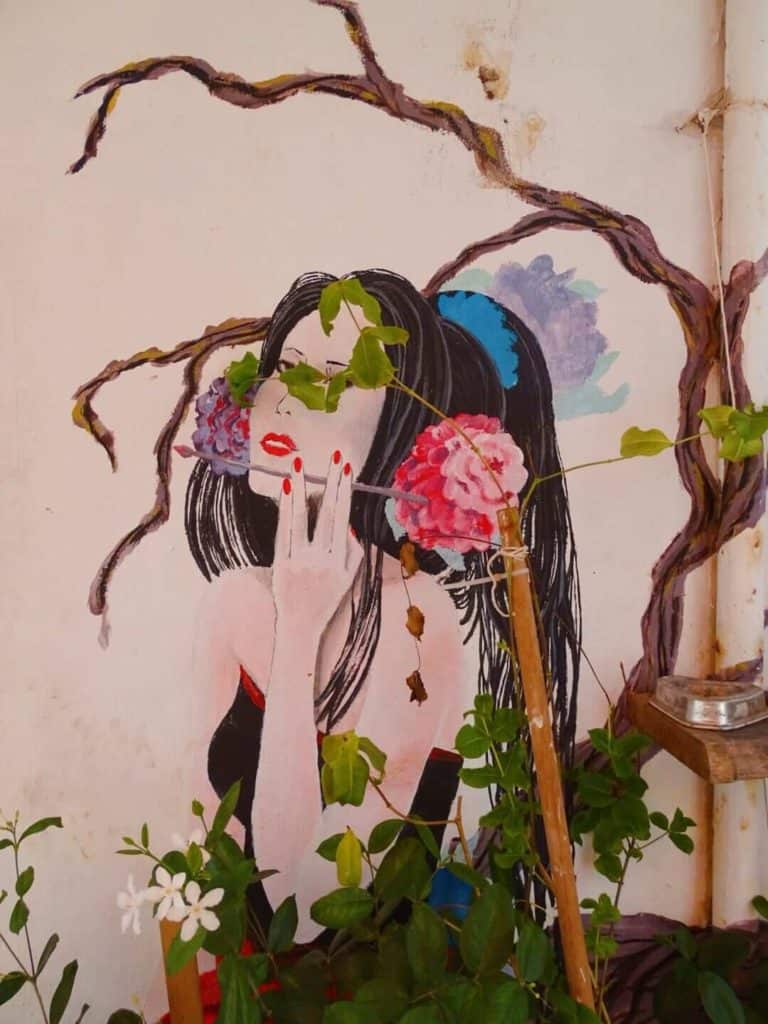 A little further down Jalan Hang Kasturi, before you meet Jalan Kampung Pantai, you'll see this lovely image of two horses.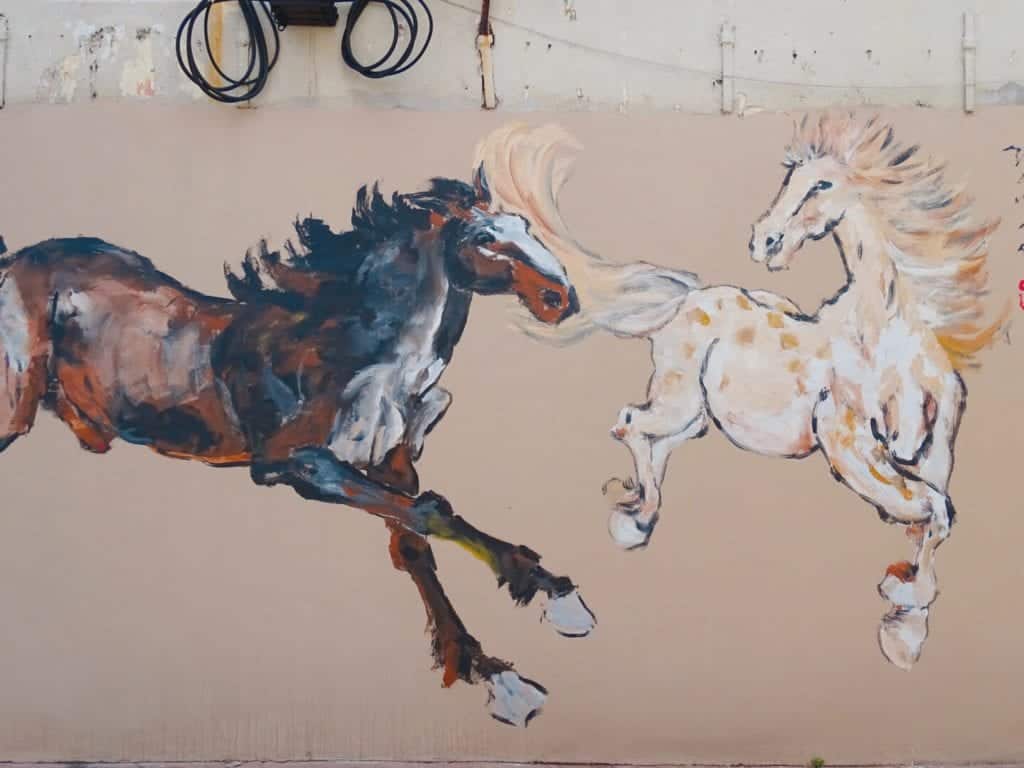 Street art on the river
Don't leave Melaka without taking a stroll down the river, firstly because it's a scenic way to spend an afternoon, and secondly because you'll see more Melaka street art!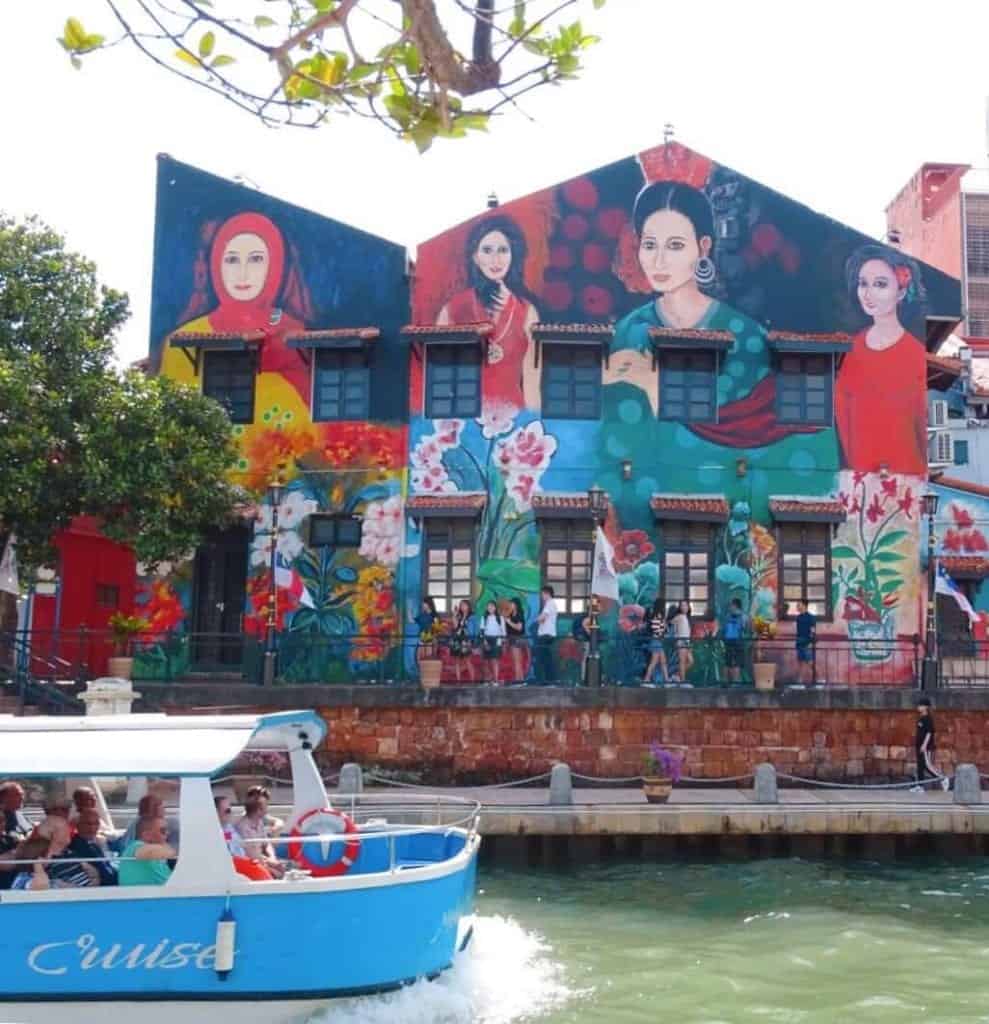 Along the river, bright and beautiful street art murals give facelifts to old warehouse buildings. Malaysian women from all religions are shown in the enormous images, representing the multi-ethnic groups living in the country. Gorgeous!
Thanks for reading my Melaka street art guide!
Read my other Malaysia posts:
See you next time for more adventures,
Rose
Follow for more Malaysia content on Instagram, Facebook, Twitter and YouTube.
Ps. Liked my guide Melaka street art guide? Pin it for later!