This post may contain affiliate links to things like tours, hotels, Amazon associates and products. These help me earn a small commission at no additional charge to you.
So, you're planning a trip to Mexico City? Use my Mexico City travel tips to plan your time in this incredible, vibrant metropolis. Although it's not a difficult place to travel, there are several things to know before going to Mexico City. Don't worry, though: I've got you covered!

I recently spent six months travelling solo in Mexico. During this time, Mexico City was my base. There's so much I love about CDMX from the hipster neighbourhoods like Roma and Condesa to the world-class (super cheap) street food, along with the many day trips you can take from the capital.

Mexico City is one of the world's most underrated capitals in my opinion. People seem to visualise a gritty, urban city of 22 million and, while they're not technically wrong, there's so much more to Mexico City. It's also a city of museums, art, culture, top chefs, global cuisine and leafy parks. There's even a castle!
MEXICO CITY QUICK LINKS

Accommodation: Booking.com / Hostelworld

Copy of Lonely Planet Mexico / Mexican Spanish phrasebook

Activities: GetYourGuide

Food tours: Eatwith

Getting there: Skyscanner / Airport transfer
Read next: the ultimate Mexico bucket list!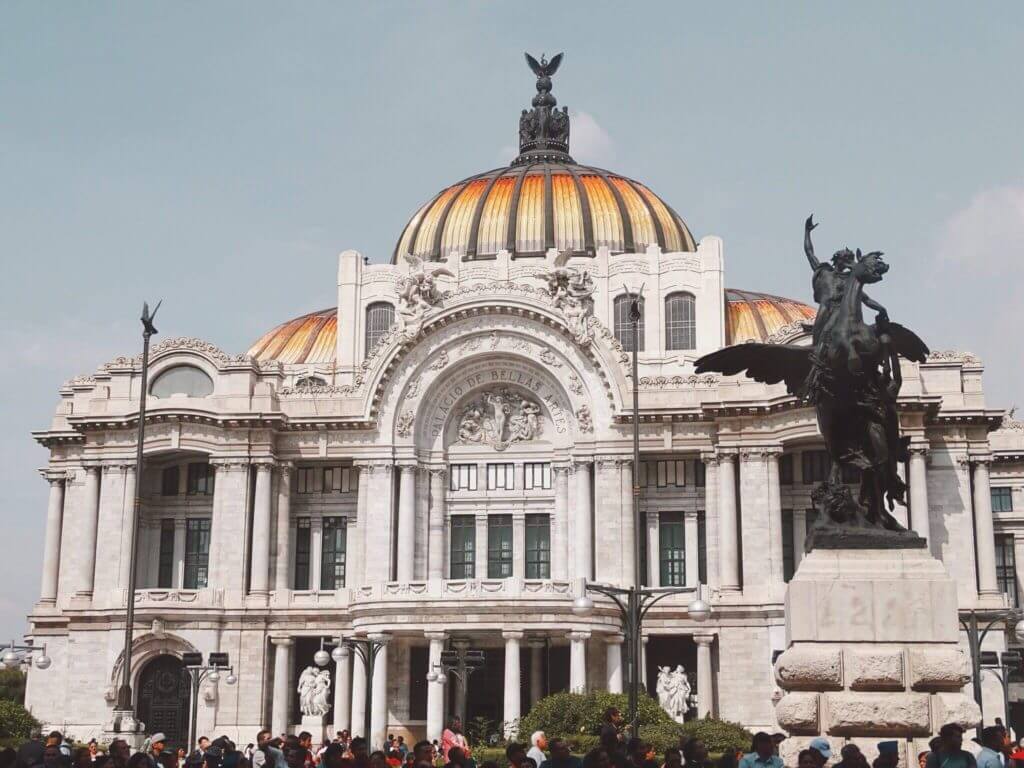 There are my top travel tips for Mexico City!
1. Pick a great neighbourhood
Mexico City, like many places, has its less desirable areas. Luckily, it's unlikely you'll wander into one as they're not nearby the tourist neighbourhoods. Still, my first Mexico City travel tip is to suss out your base in advance. After all, who wouldn't want to stay in the coolest part of town?

I would suggest…
Condesa
With its Art Deco buildings and tree-lined walkways, this stylish part of Mexico City may remind you of Europe. This isn't surprising since Condesa was actually modelled on Paris by long-standing ex-president, Porfirio Diaz.

Condesa is very safe with lots of lovely cafes and restaurants serving Mexican and international cuisine.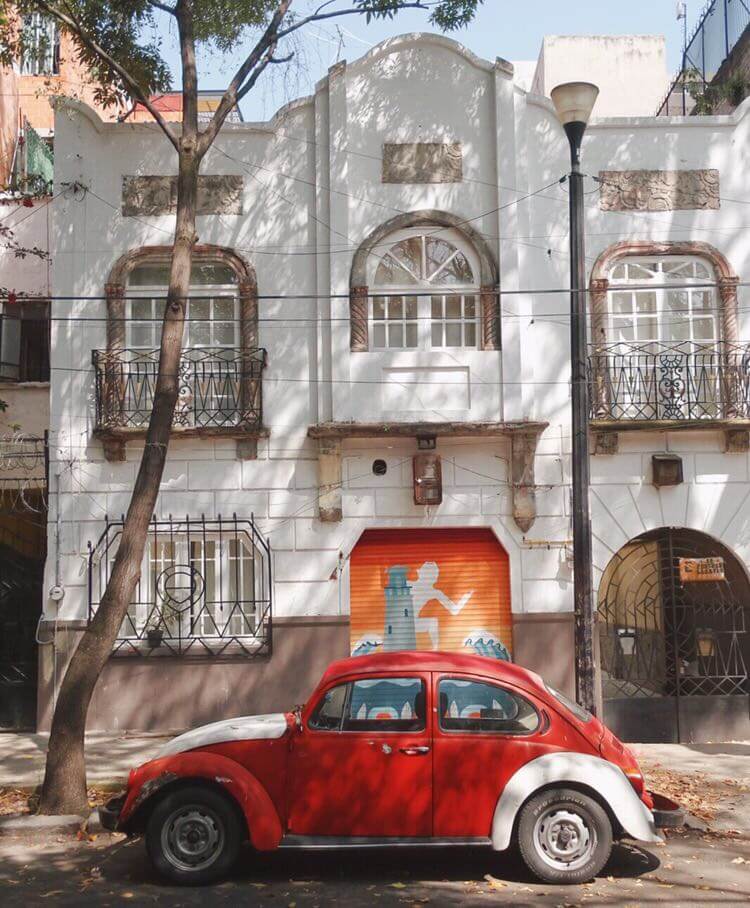 Roma
Interlinked to Condesa, the neighbourhood of Roma is made up of Roma Sur (South) and Roma Norte (North). While both are safe and friendly, Roma Norte is undeniably the coolest and most happening part of Mexico City with tons of street art, museums, markets and bars.

I would highly recommend staying here if you like to socialise and be in the heart of the action.

The food in both Roma and Condesa is excellent with lots of cafes, restaurants and street food.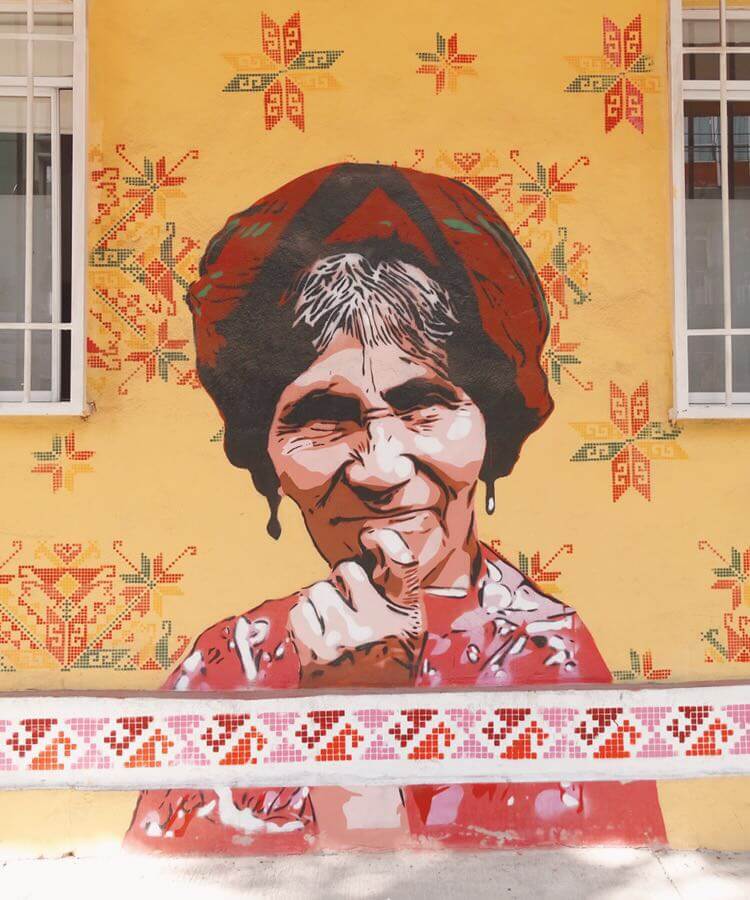 Surrounding suburbs
While Roma and Condesa are the coolest areas, my next Mexico City tip is to extend your search radius. You can get better value accommodation in the nearby neighbourhoods. The only place you should avoid nearby is Doctores which doesn't have the best safety reputation.

I stayed for a few weeks in San Miguel Chapultepec (made up of section I and section II), a quiet residential area between Condesa and Chapultepec, a huge green park with a castle and boating lake.

You can also check out Tacubaya and Escandon (sections I and II). These areas don't have as many cool cafes as Roma and Condesa but they're just a few minutes' drive away.
Coyoacan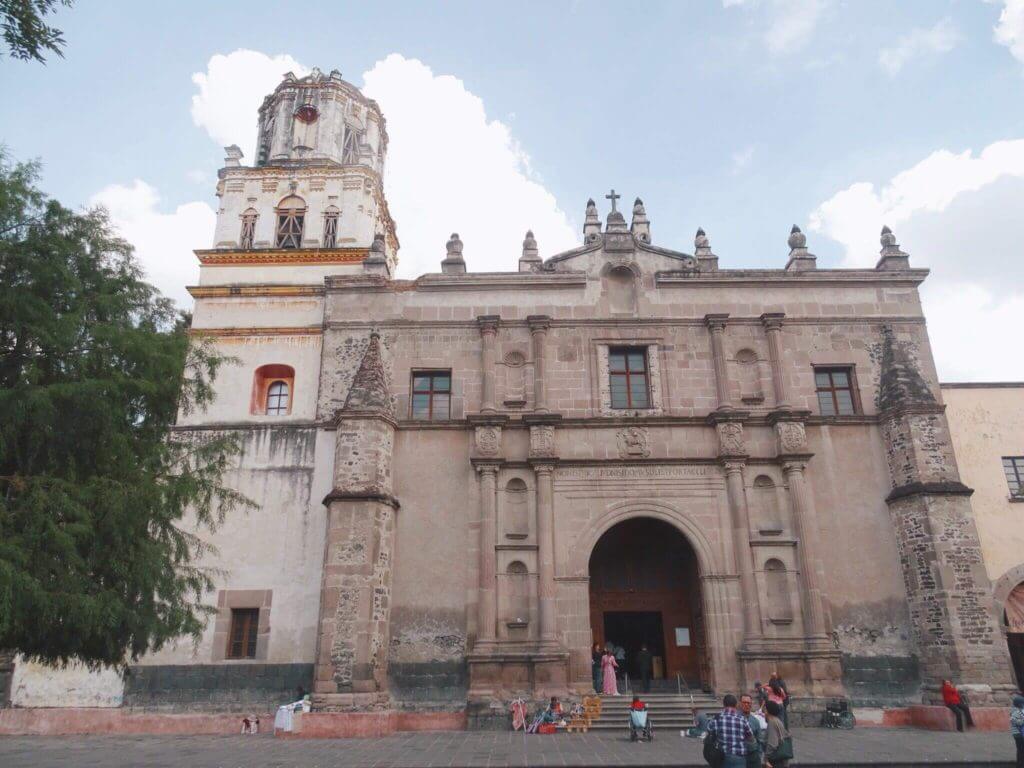 The other place to stay for travellers is Coyoacan, a charming suburb a 30-minute drive south of Roma and Condesa. Known for its most famous ex-resident Frida Kahlo, it's a quaint and charming part of the capital plus there's some amazing food in Coyoacan.

The only downside to staying in Coyoacan is you may run up an Uber bill or spend a lot of time on the Metro. But when you consider Coyoacan is halfway between the city and Xochimilco (a popular neighbourhood dubbed the 'Venice of Mexico City'), the location doesn't seem so bad.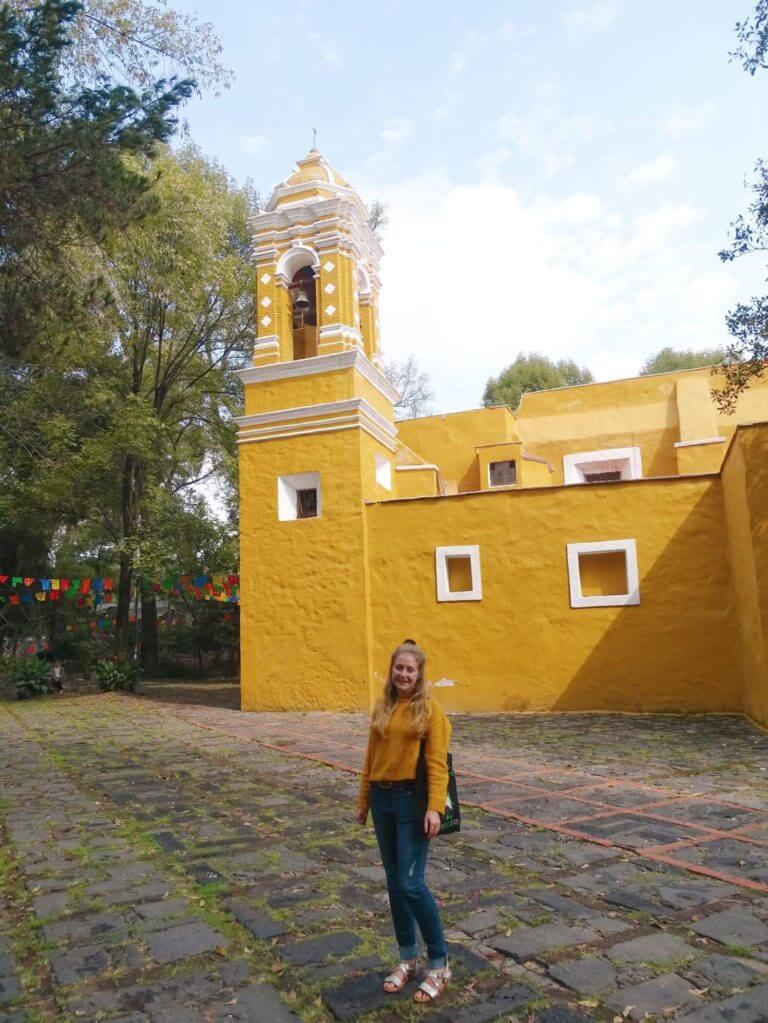 2. Don't overlook the Metro
Travellers to Mexico City always proclaim 'Uber is so cheap!'. While I agree it's cheaper than other countries, it's not that cheap if you use it three times a day. To save a ton of taco money, my next Mexico City travel tip is to get acquainted with the Metro and the Metro Bus.

The Metro gets a bad rep which I feel is unwarranted. Keep your belongings close and check you're not going the wrong way (once I didn't notice for ages and ended up miles away) and you'll be perfectly fine. If you're nervous, female travellers can use the women and children's carriage.
3. Get a Metro card
To benefit from 5 peso rides anywhere in Mexico City, you first need to buy a Metro card and top it up. You can do this at any station counter. To buy a card, ask the cashier 'Puedo comprar una tarjeta con xx pesos por favor?'.

Since journeys are 5 pesos, maybe start with 50 pesos and top up again later. Staff don't usually speak English so show them this text if you're struggling with Spanish.

You can use your Metro card on the Metro and the Metro Bus. Here are some more Mexico City tips about these modes of transport:
The Metro
The second-longest metro in the Americas (after New York) carries over 4 million people every day. There are 12 lines and most trains depart every 2-3 minutes. Each line has a different colour and is named after its end destination for example Dirección Pantitlán.

Once you have a Metro card with credit, simply tap-in once. You don't need to tap to transfer lines or tap out when you exit. Since the journeys show on Google Maps, I find it pretty easy to use the Mexico City Metro.
The Metro Bus
The Metro Bus is a red bus that travels along electric tram lines above ground. Like the Metro, each line travels along one route in both directions. The journeys are listed on Google Maps so it's nice and easy. Have the Google Maps app open to check you're going in the right direction.
Regular buses
These are pretty confusing since they're not listed on Google Maps and you can't use your Metro card. Instead, you chuck pesos in the box by the driver and there's no change. I've only used the regular buses with a local, Spanish-speaking friend. If you're a newbie, my Mexico City travel tip is to give them a miss!
4. Don't drink the tap water
An important Mexico City travel tip is to avoid tap water. You can obviously buy bottled water from supermarkets and corner stores (check it's sealed) but for environmental reasons, I would suggest instead bringing a reusable water bottle and filling it with filtered water (your accommodation should have a large dispenser).
Alternatively, travel with a filtering water bottle that allows you to safely drink tap water.
5. Eat street food as much as possible
Don't worry about getting sick in Mexico City. Sure, maybe it happens from time to time but from my experience, the street food is sanitary and out of this world delicious! Seriously, it's the joy of living in Mexico City; undoubtedly one of the foodie capitals of the world. Look out for the following.

Tacos al pastor: This kebab-style meat that came to Mexico with Lebanese immigrants has become one of the most popular dishes in the whole country. Pork is carved from a tromp straight onto your corn tacos and topped with onion and cilantro.
Read next: the 36 best Mexican foods and drinks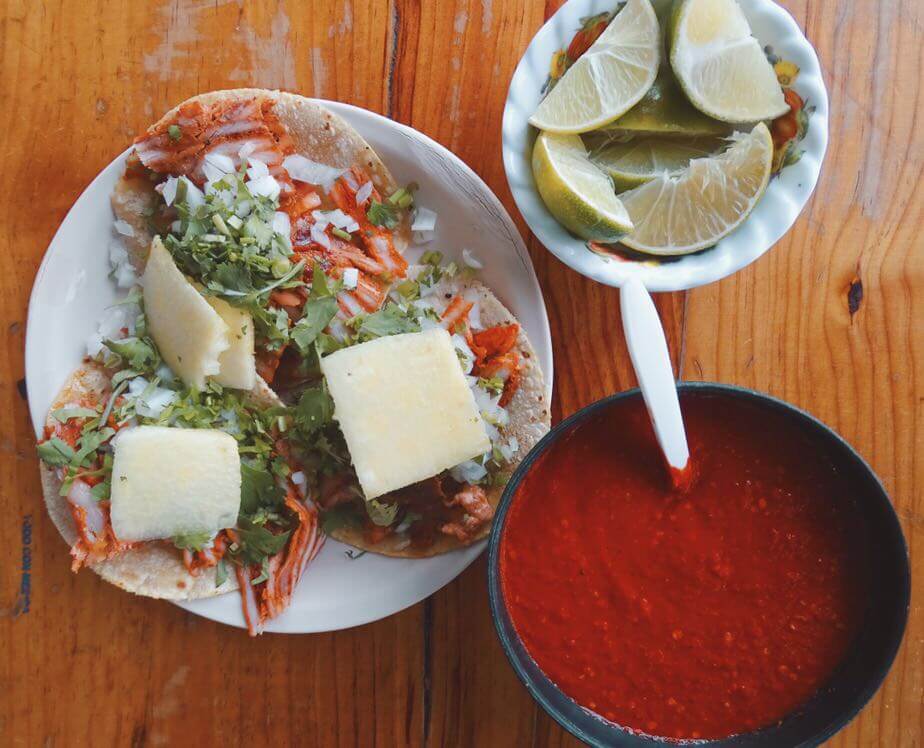 Tortas: Tortas are Mexican sandwiches, usually enormous and oozing various fillings like breaded pork or chicken, salami, avocado, cheese, pineapple, tomato, onion and lettuce. There are street food stalls all around Mexico City where you'll pay 50 pesos for a torta so big you'll be stuffed for hours.

Quesadillas: Folded-over tortillas filled with cheese and other ingredients are typical Mexico City street food. Cheese ones are undeniably delicious but I also like blue corn tacos with nopales (cactus) or huitlacoche (an earthy corn fungus that tastes like truffles).

Tortas de chilaquiles: My favourite breakfast dish in Mexico is chilaquiles: fried tortilla chips topped with red or green salsa, onion, cheese and a fried egg.

Street food stand, La Güera Tortas de Chilaquiles, serves chilaquiles tortas – giant sandwiches filled with chilaquiles and meat. Get there early as they're sold out by 11am.
Take a Roma tour with local foodies on Viator.
Some safety tips for Mexico City street food include:
Eat where it's busy
Sanitise your hands before eating
Don't eat anything that looks like it's been sat around a while
Avoid ice in your drinks.
6. Get a SIM card
Having a SIM card is very handy in Mexico. It's such a big city that you'll want to use online maps, call Uber as things are so spread out, and Google things to know about Mexico City.

Telcel SIMs are really affordable; you get 4gigs of data and unlimited phone calls and social media for 150 pesos. There are different packages depending how much data you want but since they expire after 30 days, this is usually the one I get.

I got so confused trying to buy a SIM card with my basic Spanish. I successfully bought one in the 7-Eleven but didn't realise I had to top it up there and then. To counteract this, ask or show the vendor 'Tarjeta SIM Telcel con paquete 150 pesos, por favor'.

If you get stuck, I would suggest asking your Airbnb host to help you out. They're usually happy to.
7. Plan your itinerary well
There are some cities where you can wander around on foot and end up seeing the main attractions in a day. Not Mexico City! As a huge city of 22 million people with sprawling areas spread out all over the place, you'll want to be smart to fit everything in. My next Mexico City travel tip relates to staying organised.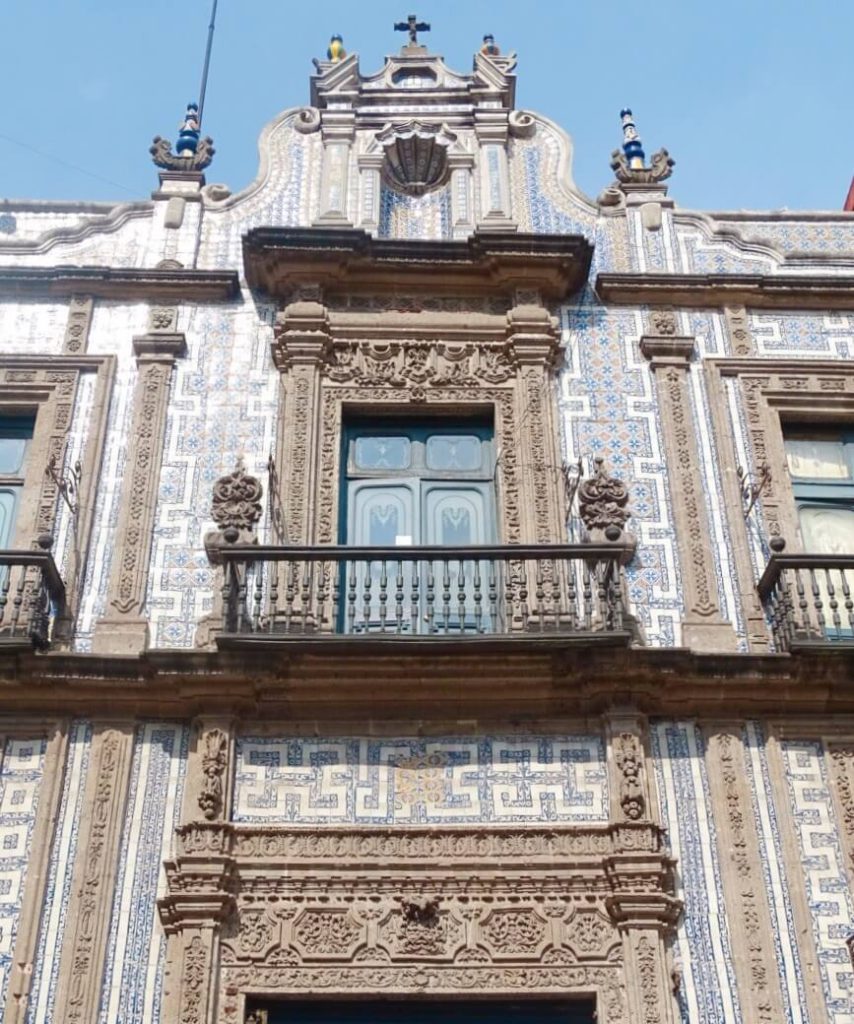 Day 3: Spend a day wandering pretty Coyoacan and admiring Frida Kahlo paintings at the iconic Blue House. Eat tostadas at Tostadas Coyoacan in Coyoacan Market. If you're visiting on a Saturday, begin your day at San Angel Sabado Market, one of my favourite weekly events in Mexico City.

Day 4: Have a fun day cruising the waterways in Xochimilco. You can take a tour aboard a large shared boat called a trajinera. These boats are bright and colourful, carrying tourists and locals as they listen to live mariachi bands and eat tamales and quesadillas sold from passing boats.

Since the boats can be expensive unless you have a large group together, browse trajinera tours here on GetYourGuide.

Alternatively, do what I did and take an eco-friendly tour around Xochimilco's chinampas (islands) that local farmers have cultivated for centuries. Book here.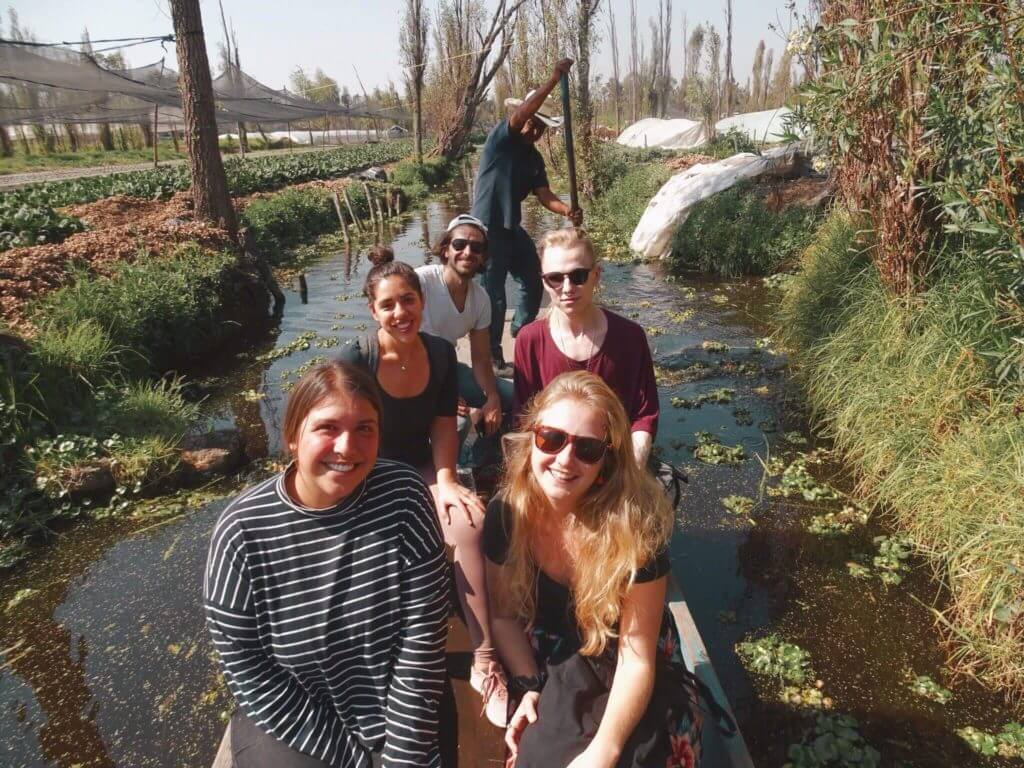 Day 5: For your final day, visit Museo Nacional de Antropología Museum (the National Anthropology Museum) before wandering enormous Chapultepec Park and visiting Chapultepec Castle where Romeo & Juliet was filmed.

In the afternoon, head over to millionaire district, Polanco, and visit the shiny Soumaya Gallery and Instagram spot, the Tane Store.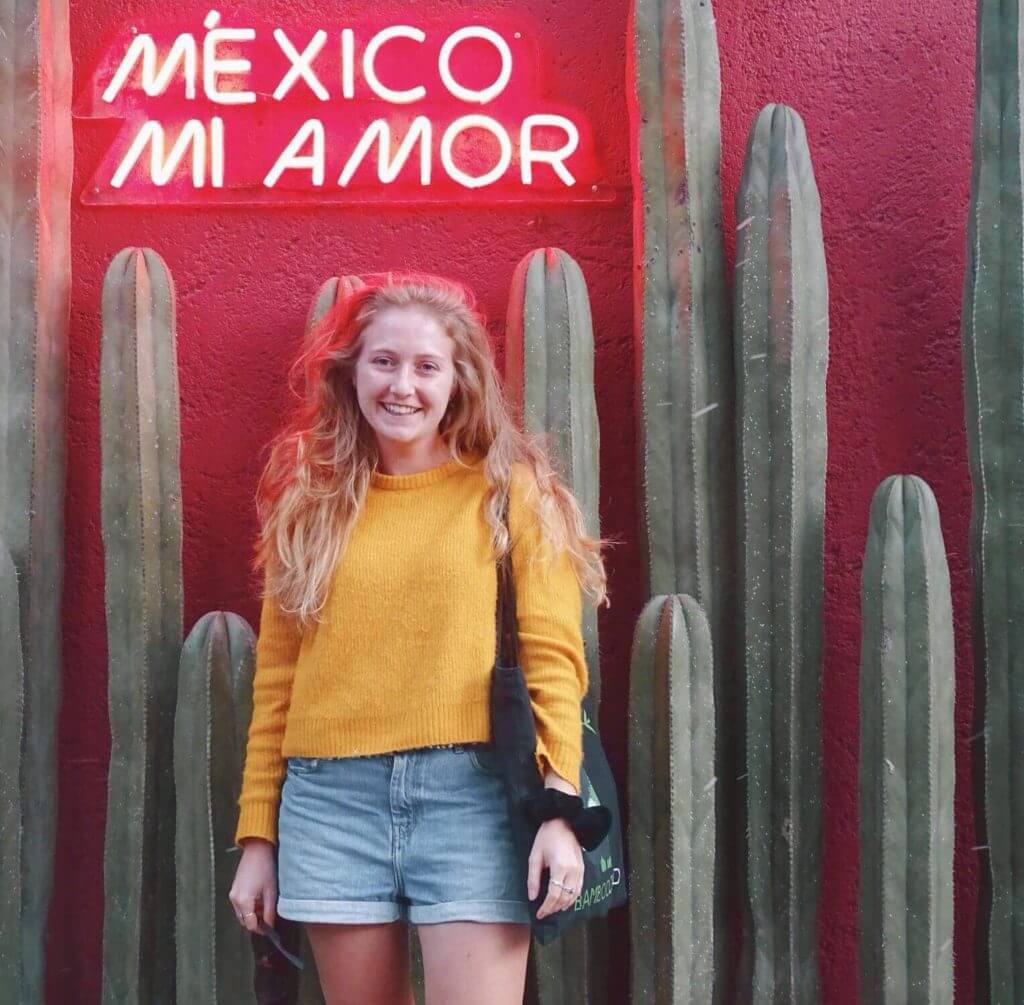 While I would suggest spending an extra day in Mexico City to visit Teotihuacan Pyramids, if time's limited, swap out one of the days above. Keep reading for my recommended Mexico City day trips.
8. Adjust your budget
Mexico City isn't as cheap as you'd expect. Whenever I leave the capital for other areas of the country, I'm always thrilled at the prices. When I come back to Mexico City, I'm reminded how pricey it can be especially in Roma and Condesa.

If you eat at restaurants and go for cocktails and evenings out, your budget won't stay low for long.

In Roma and Condesa, you can expect to pay between 100 and 250 pesos for a meal in a restaurant and 100-150 pesos for a cocktail. You'll pay more at a fancy restaurant and obviously, way less for street food. Expect to pay 30-50 pesos for a street food meal.
9. Get pesos from the ATM
No need to bring money with you; just withdraw cash at the ATM.

I have one very useful Mexico City travel tip regarding ATMs which I wish I'd known earlier. When you withdraw from a Banorte ATM with a foreign bank card, it shows you a poor exchange rate and asks you on-screen 'do you accept this exchange rate?'. Click 'no' and instead of cancelling the transaction, it gives you the cash for a way better rate. It's bizarre but it works.

Be careful about clicking 'no' on any ATM as I once walked away and left my cash behind as I thought I'd cancelled the transaction yet it spat it out anyway.
10. Don't overlook day trips
While you could spend days if not weeks or months in Mexico City and not see everything, it would be a shame not to explore further afield. My best Mexico City travel tip is to add a few extra days to your itinerary. Use them to visit…
Teotihuacan: These ancient pyramids built in 200 AD are nothing short of magical. To walk around the Pyramid of the Sun and the Pyramid of the Moon, or fly above it during a Teotihuacan hot air balloon ride, take a public bus or day tour. Since it's the most visited site in Mexico and it's a 40km ride from CDMX, I would suggest leaving early.
Puebla: This gorgeous city two hours from Mexico City can be visited by day tour if you're short of time though I personally think it's better to spend a few days if possible.

Things to do in Puebla include eating local candies along Calle de Dulce (Sweet Street), visiting local crafts markets and museums, taking a trip to Cholula Pyramid, and sampling regional dishes like mole poblano and chile en nogada.

Book a bus on busbud or take a day tour.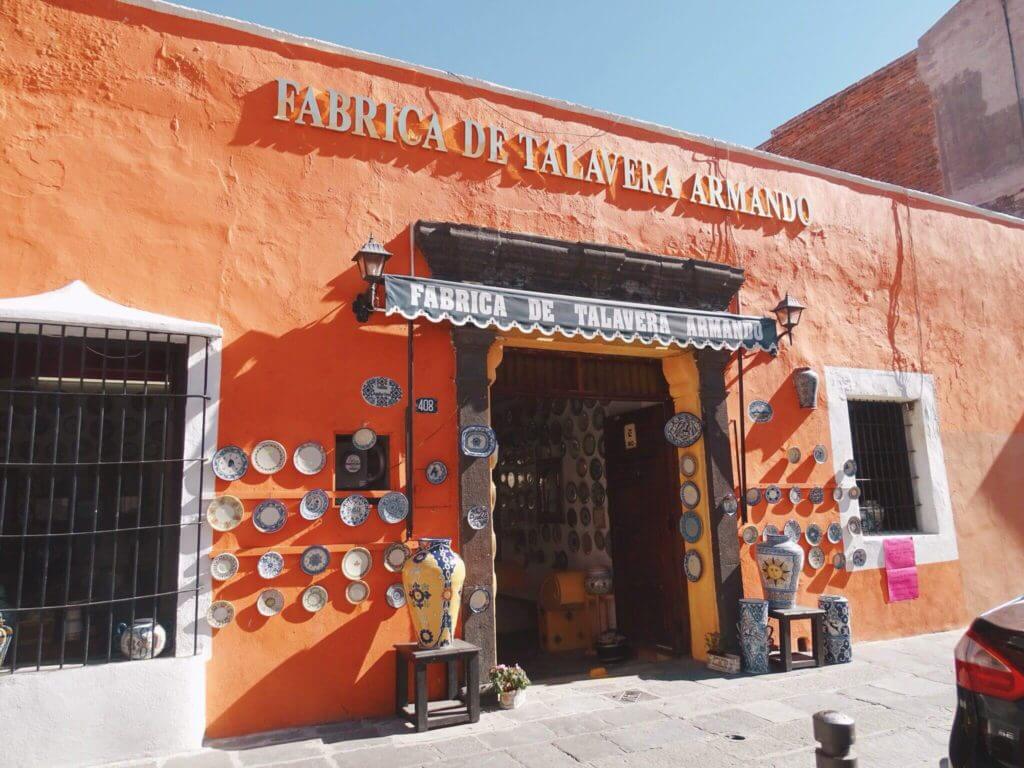 Taxco: I'd recommend visiting Taxco from Mexico City as an overnight trip rather than a day trip unless you're super speedy. Either way, it's one of the best return trips from the capital.

Known for silver mining, this charming city 2.5 hours from CDMX has plenty of shopping opportunities, fantastic food and a scenic cableway offering views for miles around. Take a bus or an organised tour.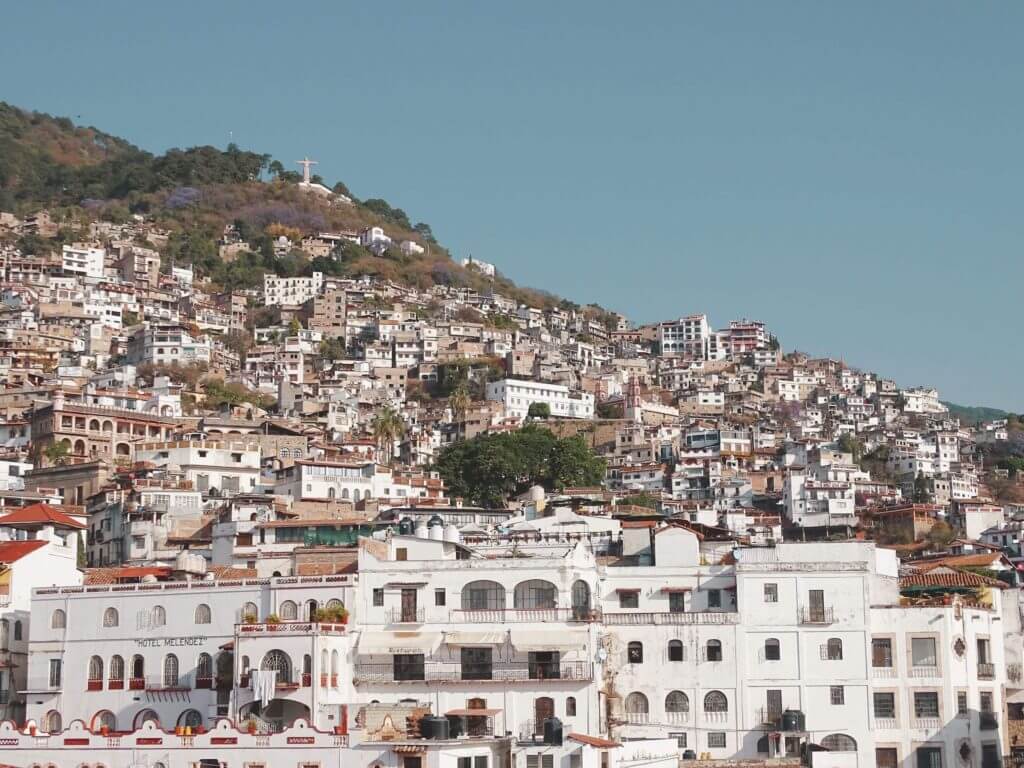 Tepoztlán: This auspicious town a 1.5-hour drive from CDMX is known for being the birthplace of Quetzalcoatl, the Aztec serpent god. Things to do during a day trip include visiting the weekly crafts market, hiking through the forest to Aztec Tepozteco pyramid, and sampling regional Tepoztlan food at Mercado de Comida (Food Market).

Note – don't confuse Tepoztlán with Tepotzotlán which is a different town north of CDMX rather than south. To be honest, if you did make the mistake it wouldn't be the end of the world as it's also meant to be nice with a few museums, churches and handicraft markets.

San Miguel de Allende – this is another place I'd recommend staying overnight if possible. San Miguel is a charming colonial town just north of Queretaro state in Guanajuato. Check out how guide covering how to get to San Miguel and what to do there.
11. Don't dress for the beach
Here's a Mexico City travel tip I should have known in advance! I arrived in Mexico City with shorts, dresses and a light sweater which was a huge mistake in October.

I had to take myself straight to H&M for jeans, boots and a jacket. If you're wondering what to pack for Mexico City, know that temperatures can drop below freezing.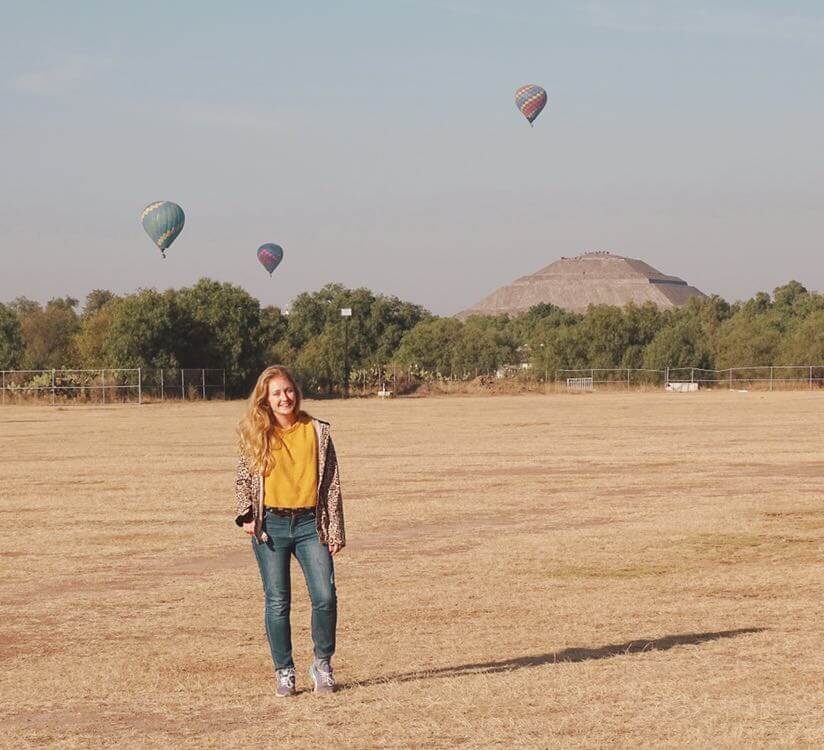 Here's a quick summary of the seasons:
November-February (winter): The coldest time of year. Day time temperatures are around 60°F / 15°C but at night time it can drop to freezing.
March-May (spring): The warmer season with temperates around 85°F / 25°C. You can wear dresses and shorts this time of year.
June-August (summer): Temperatures drop as rainy season arrives and you can expect showers of up to two hours each day.
September-November (autumn): Rains tail off and temperatures are mild (75°F / 20°C) so you'll want at least a jacket.
12. Travel insurance
I find living in Mexico City safe but of course things can happen. Busy areas like city markets and Centro Historic can be known for pickpockets. Make sure you get insurance before travelling. I use True Traveller (for UK & Europe residents) which offers gadget cover. Get a quote.

For travel insurance for other nationalities, I recommend Hey Mundo and for long-term digital nomad travellers, I suggest Safety Wing.
13. Choose your museums & galleries
There are so many museums in Mexico City that it would take months to work through them all. Do a bit of research first to suss out the ones best suited to you. Some of the best museums and galleries include:

The National Anthropology Museum: On the edge of Chapultepec Park is the most visited museum in Mexico covering the Mayas, Aztecs and other ancient civilisations. It's a fantastic place to learn about pre-Colombian Mexico. Entrance is 80 pesos.

Frida Kahlo Museum: While this museum in Coyoacan can be crowded, it's one you can't miss. The Blue House is the ex-residence of Frida Kahlo, displaying many of her iconic paintings and telling the story of her life. Buy a ticket in advance otherwise you may wait hours in the queue and be denied entry.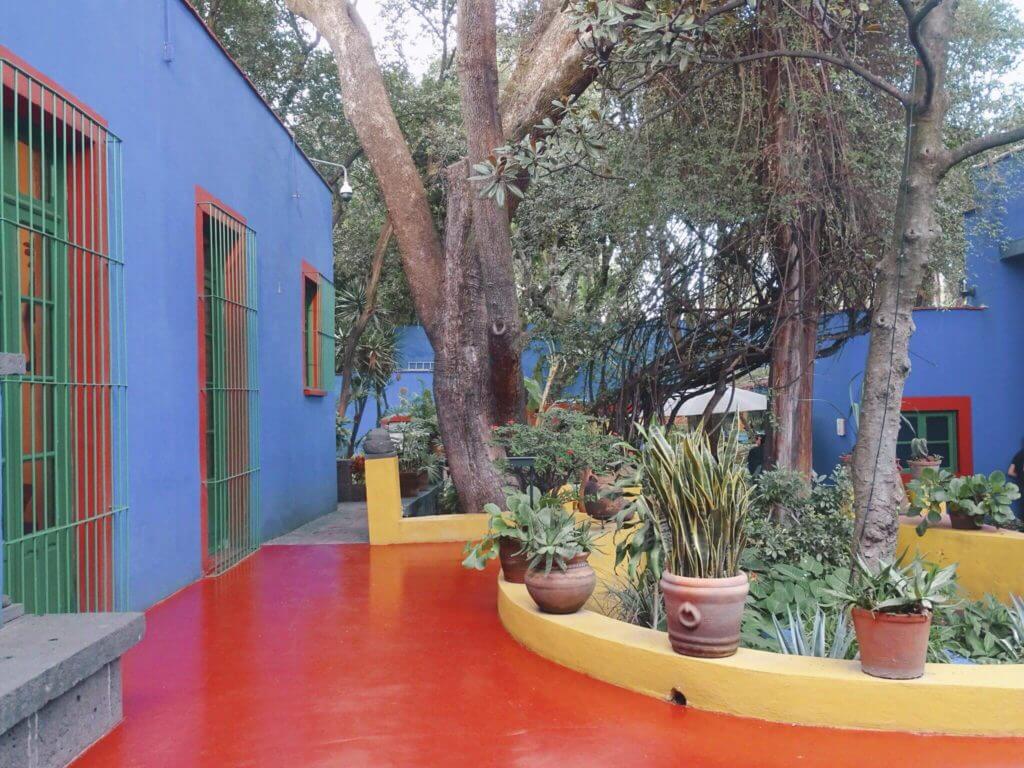 Museo Anahuacalli: Also in Coyoacan is Museo Diego Rivera Anahuacalli, set up by none other than Diego Rivera. The museum contains 2,000 of his paintings and 50,000 pre-Hispanic pieces that he collected.

Soumaya Museum: This modern and shiny museum in upmarket Polanco neighbourhood is owned by Carlos Slim, the richest man in Mexico. With six storeys and thousands of modern art installations, it's free to go inside although there's usually a long queue.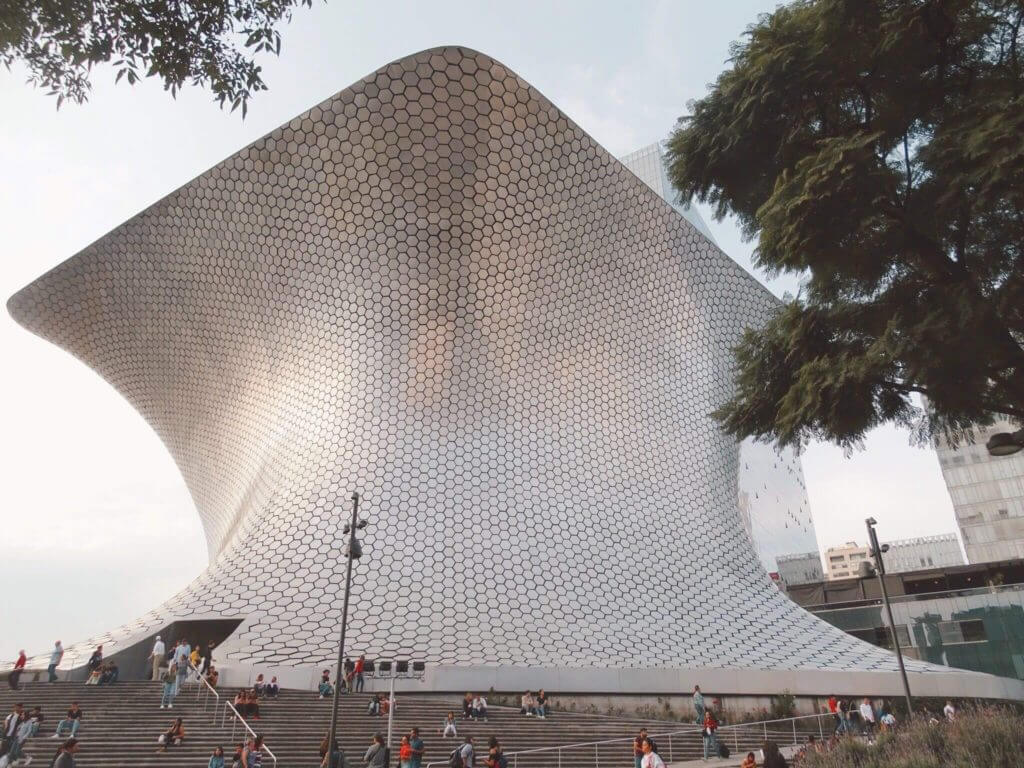 Palace of the Fine Arts: Last but not least is Palacio de Bellas Artes, the most iconic building in Mexico City. As well as a theatre and concert hall, the palace contains art by Diego Rivera and other Mexican artists.
14. Get your tickets ahead of time
Because Mexico City's cultural attractions are often busy, my next travel tip for Mexico City is to buy your tickets ahead of time. A day or so will do. You can book many local attractions on GetYourGuide.

Also, many museums are free to enter on Sundays. They're usually very busy but it's a great way to save on entrance fees.
15. Ride Grab bikes / Lime scooters
A fun way to get around in neighbourhoods like Roma and Condesa is to unlock a Grab bike via the Uber app or a Lime scooter via the Lime app. Simply scan a code within the app to unlock the vehicle and explore the neighbourhood!

Another transport tip for Mexico City is check out EcoBici. This is a bike sharing system used by many ex-pats and locals. You can make unlimited journeys of up to 45 minutes with a one day, three day, one week or one year pass. It's far cheaper than Grab or Lime but you do need to register rather than just rocking up and tapping your bank card.
16. Walk a dog in Parque Mexico
I love weekends in Condesa because Parque Mexico suddenly becomes packed with beautiful stray pups who need walks and love.

Simply hand in your ID to take a dog for a walk around the neighbourhood. Once you're done, make a donation which goes to their care and upkeep until they find forever homes.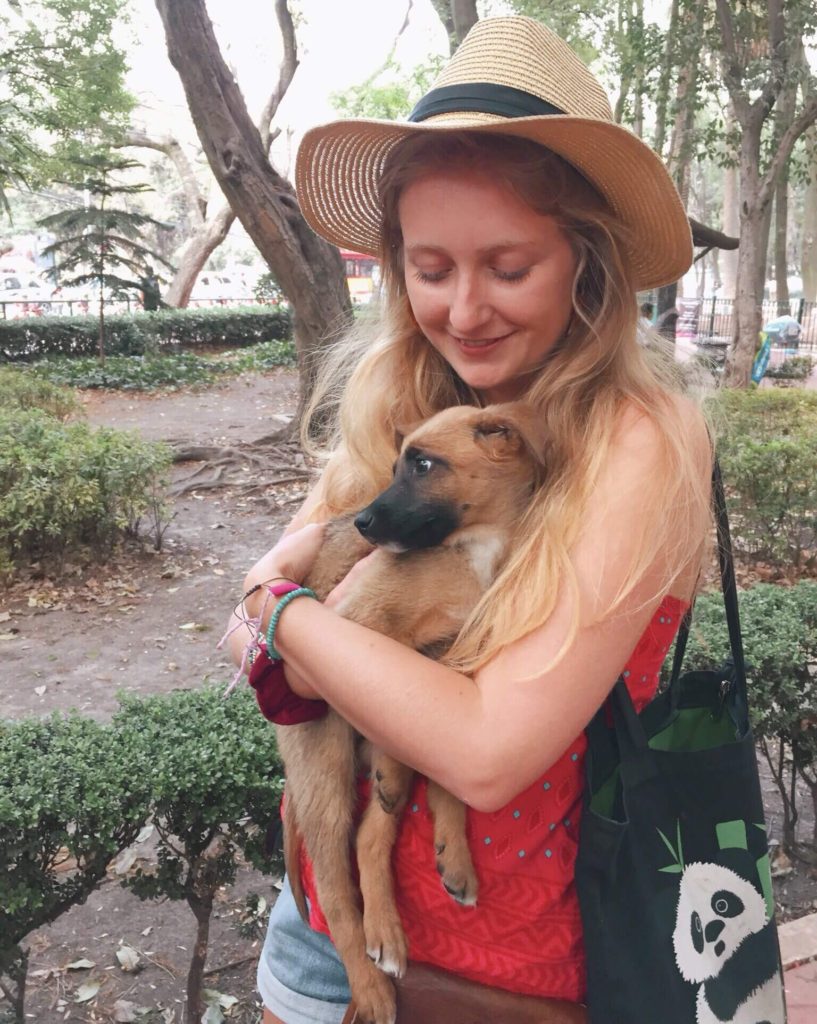 17. Be earthquake ready
I don't mean to scare you with this Mexico City travel tip. It's unlikely to happen but Mexico City is built within an ancient lake bed which makes it susceptible to earthquakes. Locate your safest exits and educate yourself on what to do in the event of an earthquake.
18. Know some Spanish
Mexico can be a tough place to travel without knowing some basic Spanish although you'll be let off easy in touristic areas and ex-pat friendly neighbourhoods like Roma and Condesa.

If you can brush up in advance, do. Otherwise, download the Google Translate app and do your best! Pack a Lonely Planet Mexican Spanish Phrasebook & Dictionary.
What not to do in Mexico City
Next, some Mexico City travel tips relating to things you shouldn't do. These are…
19. Don't walk at night
There's no need to lock yourself away – some of the best things to do in Mexico City happen at night. I'll happily walk around Roma and Condesa alone until 9pm or so but after this, I'll get a taxi.

In neighbourhoods I don't know, I'd opt for Uber as soon as it gets dark. Uber is affordable so it's easy to stay safe.
20. Don't flash your valuables
It goes without saying that you should put your valuables away, especially in inner-city markets or busy, crowded areas.
21. Don't take regular taxis
It's not advisable to take the regular white or pink taxis you see in Mexico City; for starters they're much more expensive. It's best just to call Uber.
22. Don't travel on the Metro during peak hours
It will be so crowded and cramped! Avoid travelling during rush hour which goes on quite a while from 7am to 10am and 6pm to 9pm.

Many people will also tell you not to travel late at night on the Metro. I have (in the women's carriage) between the main bus station and Condesa but I wouldn't travel to out-of-town areas on the Metro at night.
23. Don't expect tacos to crunch!
That's Tex-Mex. Don't expect to see nachos, fajitas or burritos, either. Mexico City street food isn't like Western countries' versions of Mexican food – it's better!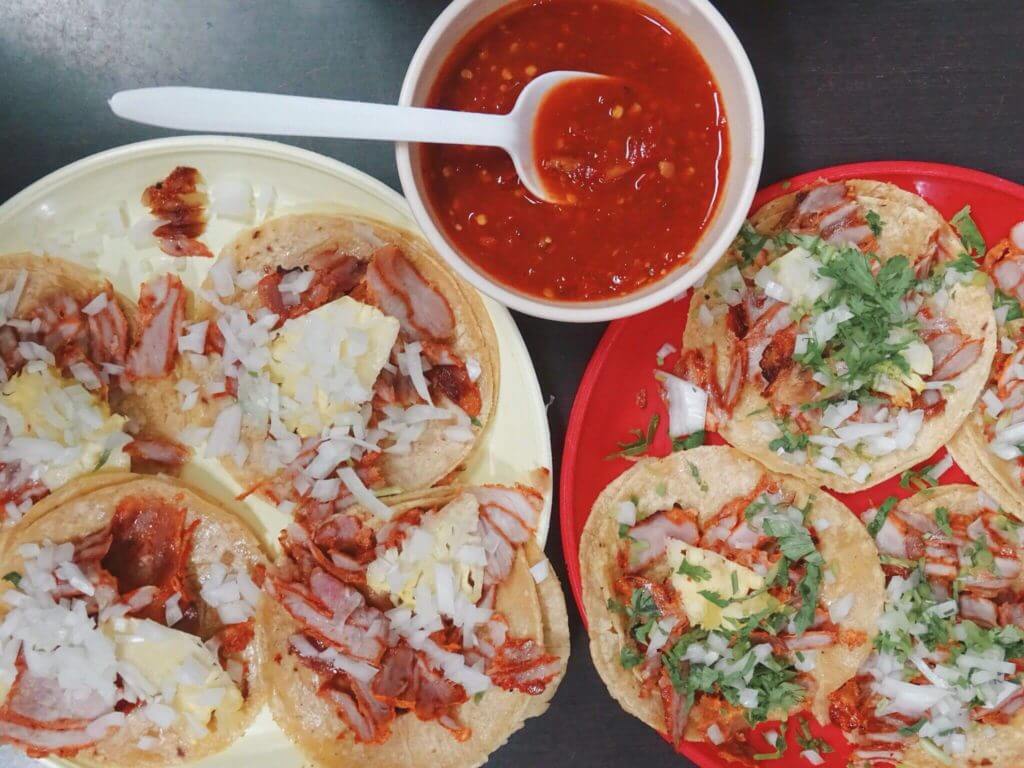 To experience real Mexican food, take a market tour and cooking class in Condesa. I made and ate so much food with the friendly team!
Mexico City essentials
These are the items that came with me to Mexico and I would recommend using during your trip.
VISITING MEXICO?
These are my trusted resources:

Getting around by air – the quickest (and often cheapest) way to travel between Mexican cities is by flight. I use Skyscanner to find the best-value flights, using the 'search by month' tool to find the cheapest dates. You can also use the 'to anywhere' feature if you're flexible on where you're going.

Getting around by bus (environmental option) – buses in Mexico are comfy with free snacks and an in-journey entertainment system. I use Busbud to find the best prices.

Driving in Mexico – use Rentalcars.com to compare car rentals in Mexico (and all around the world).

For hotels in Mexico, I use Booking.com – they also have self-catering apartments. You can filter by review score and price to find the best-rated budget places. For hostels, I use Hostelworld.com.

To save money on accommodation, I use Trusted Housesitters, a website that connects homeowners going away and travellers who can sit their homes & pets.

Browse Mexico tours and activities on GetYourGuide. I also check Viator too in case they have a better offer.

For Mexico food tours with passionate local chefs and foodies, check out EatWith.

Need to top up your Spanish? Pack a Lonely Planet Mexican Spanish Phrasebook & Dictionary.

Need travel insurance? I use True Traveller (for UK & Europe residents) since it's affordable but covers everything you'd need including various activities, valuables and pre-existing conditions. Unlike some companies, they insure you if you're already travelling / don't yet have your flight home booked. Get a quote.

For travel insurance for other nationalities, I recommend Hey Mundo and for long-term digital nomad travellers, I suggest Safety Wing.
Thanks for reading my Mexico City travel tips!
For more travel content, follow me on Instagram, Facebook, Twitter and YouTube.
See you next time,
Rose
Liked this? Pin it for later!