This post may contain affiliate links to things like tours, hotels, Amazon associates and products. These help me earn a small commission at no additional charge to you.
So, it's not actually month one.
If I add up all my past trips, it must already be like month 20. I've written hundreds (I think I'm about to hit 200!) of blogs on this site and did a whole series of backpacking diaries in Africa last year but I've never rounded up by month. 

It's a new era because I'm now travelling as a digital nomad which is totally different from how I've travelled before. In the past, I ran money up and down between home and the road and I moved through countries quickly. Now I plan to earn as I go and explore Southeast Asia from more longterm bases.
So new era, new diary series – let's go.
BTW – I kinda hate the phrase digital nomad (doesn't it sound like I'm trying to sell you a bullshitty course!?) so I need a new one! Any suggestions?
What was I doing in month one?
Travelling for the first three weeks, working for the last. These are the places I went…
Singapore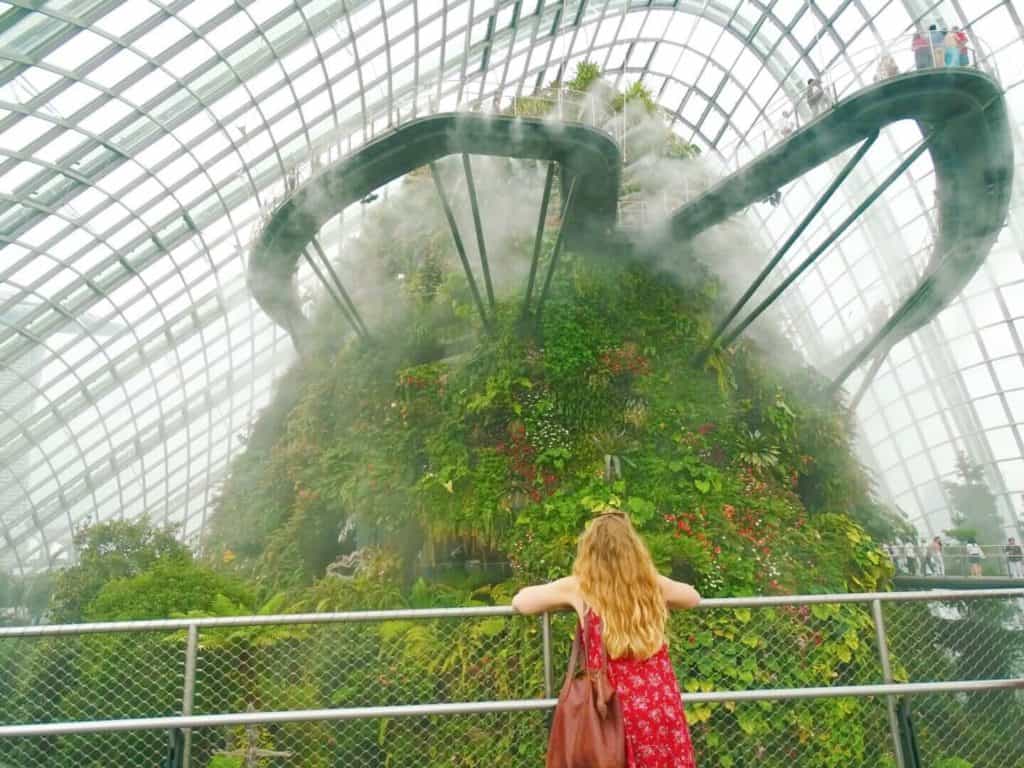 I had a blast in Singapore. It was great to catch up with my friend, Faye, who I hadn't seen since we worked together in London a few years ago. She lives in Singapore and was a pro at showing me around – I got to see way more than I'd have would have alone.

I loved busy Chinatown and colourful Little India… As places packed with street art, food, noise and colour, they were everything that lights up my senses.
We were super busy for the three days I was there so my stay is a colourful blur of bright lights, opulent rooftop drinks and greasy, amazing street food. Also, I have to say it – this city is so Instagrammable!
Vietnam
Along with some friends, I backpacked down the coast revisiting some favourite spots like Hanoi, Ha Long Bay, Ninh Binh, Hoi An and Ho Chi Minh.

I was excited that I fit in three brand new places: Sapa, Phong Nha National Park and Quy Nhon. In Sapa, we trekked through misty rice terraces, in Phong Nha we saw some incredible caves and countryside, and in Quy Nhon we hung out on the beach and experienced the local life.
In Hanoi, I also caught up with my lovely Vietnamese friends and their new baby. How lucky I am to know them!
I ended the month by returning to Hoi An and getting set up at my house & cat sitting gig where I'll remain for the next 6 weeks while I work on my blog and freelance projects.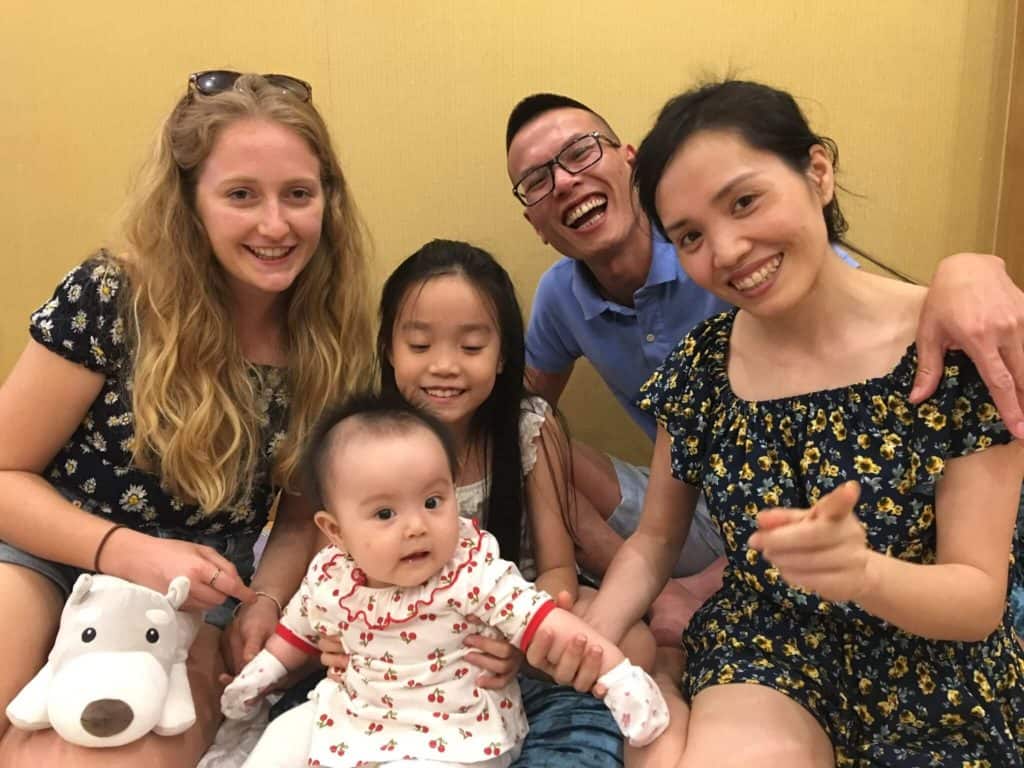 Best place – Quy Nhon
Quy Nhon was a total surprise because I'd never heard of it until a day before I arrived and I had no expectations. In a country with a very obvious tourist trail, it felt great to dodge it and see what the locals were up to.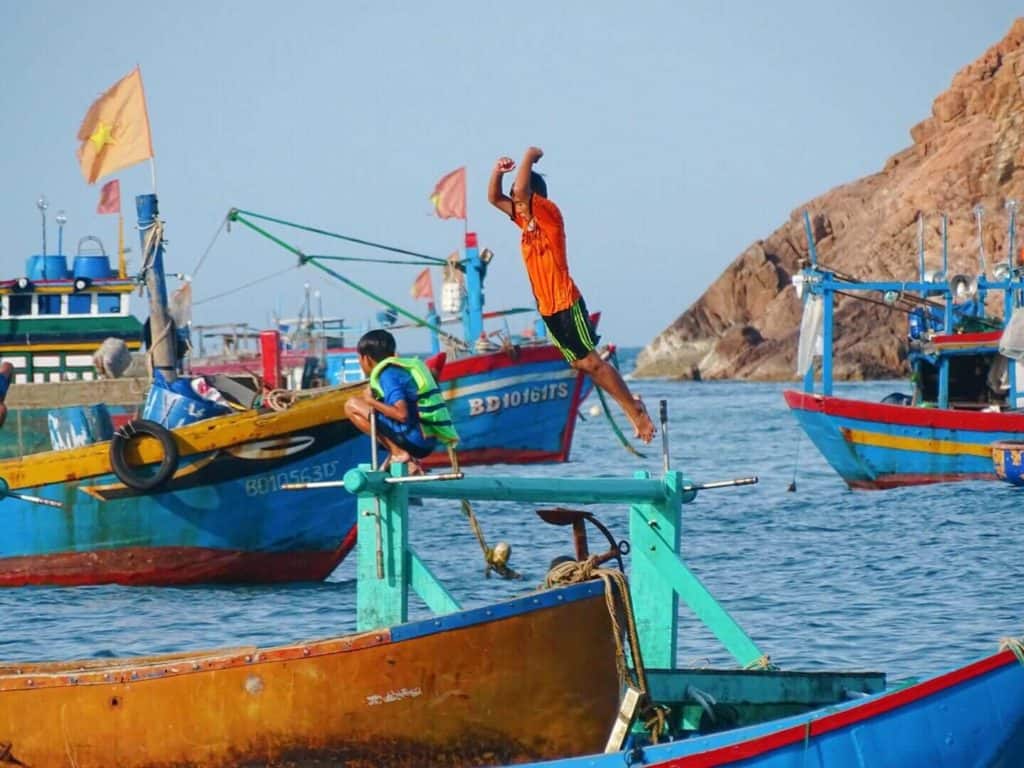 Seeing Singapore and Saigon (tongue twister!) in a new light was a highlight, too. I'd passed through both cities as a backpacker a few years back and now with my blogger mentality – and the help of Faye in Singapore – I managed to get much more out of them.

Both are a great combo of Western and local with two different worlds operating at once, something that always fascinates me.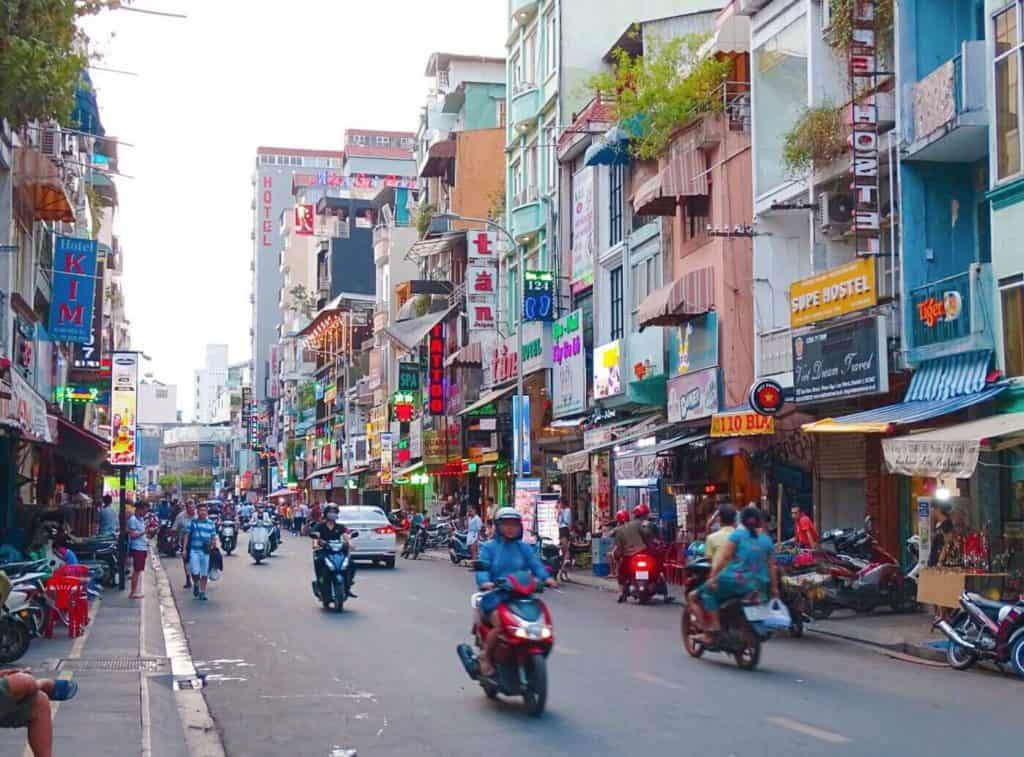 Best experience
House and cat-sitting is something I've never done before and it's such a cool idea. Both parties win as the owner gets a holiday without worrying about their home and pets, and the sitter gets free accommodation (and gets to play with cats!).

I got my gig through a connection online but I believe many people use a website called Trusted Housesitters.
Best meal
In a month where I wrote two food guides with 12+ meals in each, that is seriously hard. I loved the food in Singapore but getting reacquainted with Vietnamese cuisine probably steals the show. If I had to pick just one meal, it would probably be these fresh and colourful rainbow rolls (flavoured with vegetable dyes) at Pho Ha Thien in Saigon.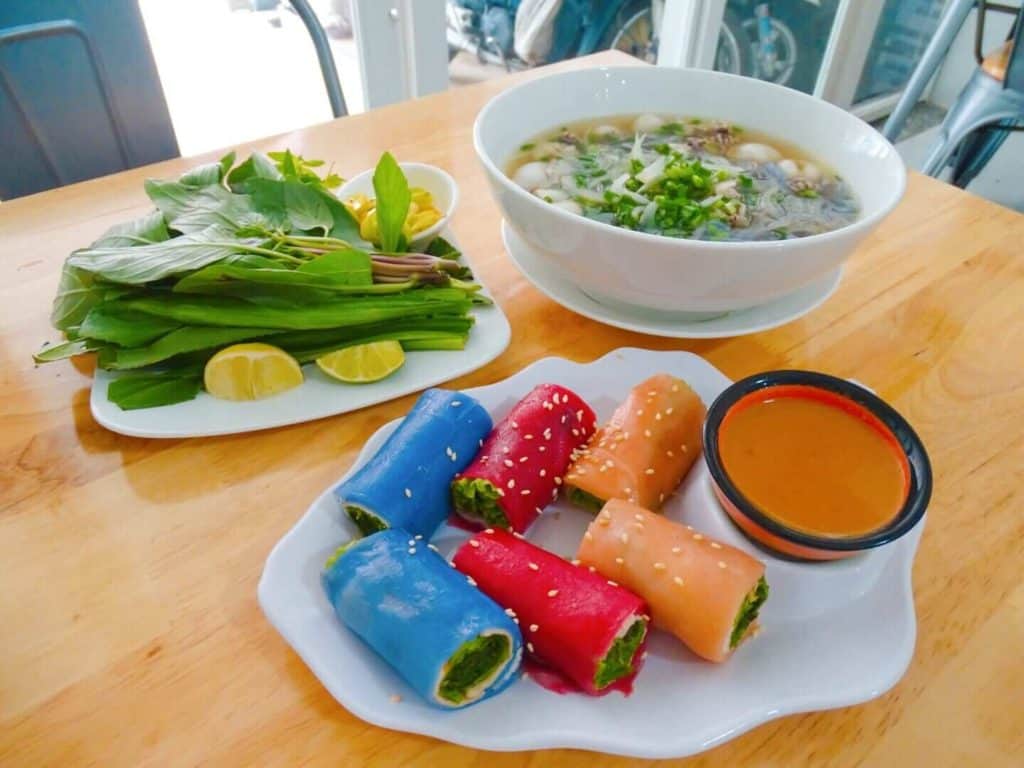 What went wrong
It didn't go wrong as such but my first week of working online in Saigon was a tad lonely. Having been with friends constantly for three weeks, it was a shock to the system to be totally alone. As I was busy with work, I didn't meet anyone to spend time with and I felt a bit daunted at the task I'd set myself.

I was like oh crap, did I just save and work for years to do something I won't enjoy? (Luckily the feeling didn't last long).
What went right
It's an easy one this month. Despite a few hiccups mentioned above, I started making money online. Digital nomad life is on, baby!

The other good thing was arriving in Hoi An and meeting a fellow blogger, Lola. We'd connected on IG ages ago but had yet to meet. She'd been in Hoi An a few weeks already and had utilised some expat groups, and on my first night invited me to a meet up at a beautiful beach bar where I met loads of friendly faces doing the same thing as me! I can't tell you how good that felt after years of being the only person I know in real life doing any of this.
Where to next
Hoi An, where I am now, for the next month and a half. I'm so excited to have a base – and understandably even more excited that it's a three-story house with a roof terrace as I cat-sit! I'm also just really happy to get into a routine of my new career. It may not sound thrilling to anyone else but it's exactly what I need right now!
OKAY, see ya again for month two…
Thanks for reading!
Read my other monthly round-ups here.
See you next time for more adventures,
Rose