This post may contain affiliate links to things like tours, hotels, Amazon associates and products. These help me earn a small commission at no additional charge to you.
Hello and welcome to my month 12 round-up which means I've been on the road one full year!
My first trip around Asia from 2015-16 was 11 months in length so this is officially my longest trip (though I did go home briefly for Christmas). Hopefully it's nowhere near ending, either!
Where was I in May 2019?
Thailand and Taiwan! I began May in the nearest thing I've had to a home base this year, Chiang Mai, Thailand. I based here for a month from January to February before I went to India for two months and arrived back in April, thinner (this didn't last long) and more exhausted but also full of stories to tell forever.
I have to say it was soo nice just to chill in Chiang Mai during early May. I stayed in my favourite place, In the City Hostel, which is a co-working space as well as accommodation. Chiang Mai in May is 40 degrees at all times so I'll admit I spent a lot of time indoors drinking iced coffee but honestly, after my India adventures I just wanted to be in one place and relax. It was also so good to come back 'home' to people I knew.
Familiar faces in Chiang Mai
I'd hung out with the other co-workers during my first month in Chiang Mai in January but I'd also been busy working and sightseeing. I had more time on my hands this time around so I got to spend more time with friends. Work got waylayed when we ended up in Spicy's a few times a week. If you've been to Chiang Mai you'll know the cesspit of a club that is Spicy's. It's GROSS but the only place open on weeknights when we fancied a dance after karaoke.
On my last night in town, the girls insisted on taking me out for dinner (and Spicy's obvs) and paying. It made me feel super special and I hope to see them somewhere soon around the globe!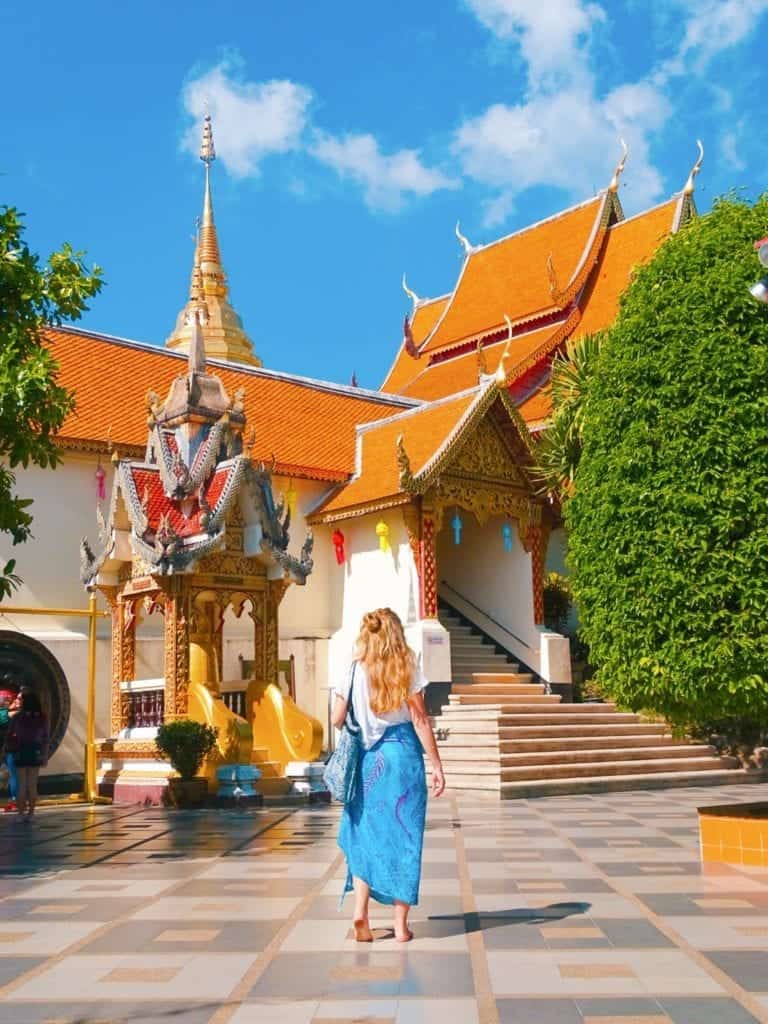 Lessons learnt
I'm a social person who is sometimes in antisocial situations – for example, the quieter hostels of Taiwan (I'll get to this in a sec). Usually, solo travel is social but you obviously have those situations, like travel days and empty dorms, when you are alone. It's very different to how I was when I lived in the UK, seeing friends and colleagues every day.
After hanging out with everyone in Chiang Mai I was on a high. I'm still learning how to manage working and travelling full-time and it made me realise I do need to factor in 'people time' even if it means adapting my plans slightly, something I'm rarely prepared to do.
I'm lucky because I'm independent and happy to do things alone, but being with people and being social actually does give me a buzz akin to alcohol or coffee. I'd never noticed before because at home, things were always more constant. While travelling, there are more ebs and flows in term of social and solo time so I notice how both affect the way I feel. So there were some interesting learning curves this month!
Next stop – Taiwan!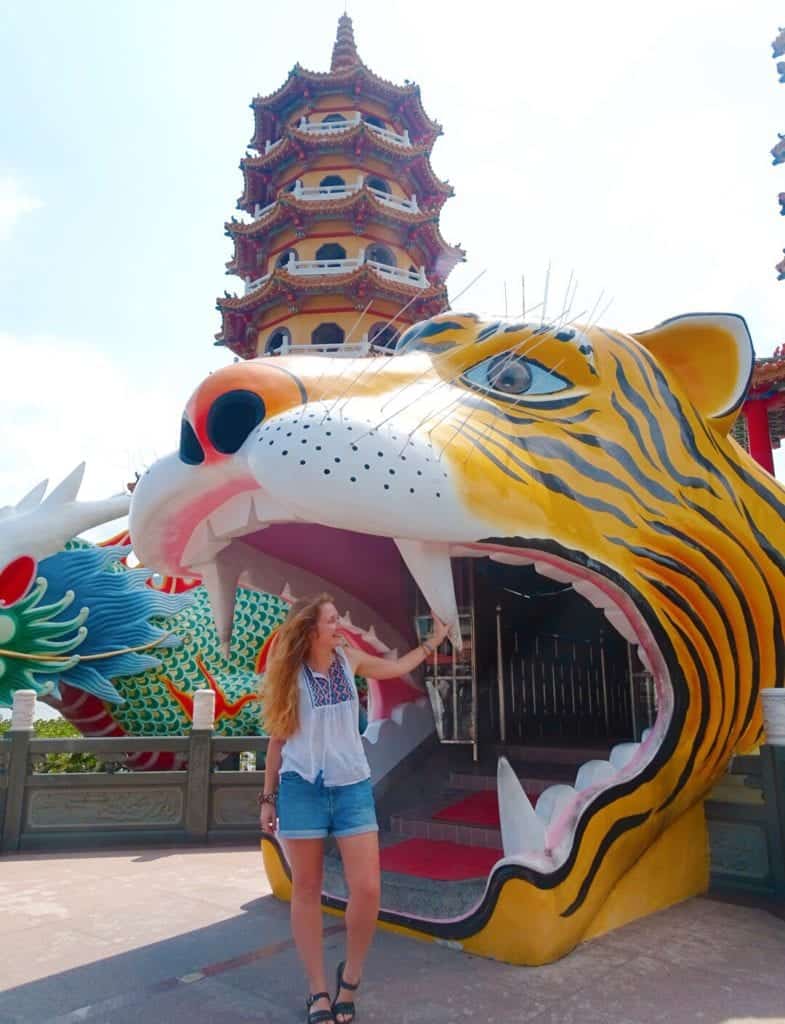 I was buzzing to go to Taiwan, my first new country in 1.5 years. I love returning to places around Asia but there's nothing like the anticipation of arriving somewhere new and figuring it all out, not knowing what to expect.
I didn't know that much about Taiwan before going. It's definitely an underrated travel destination – I couldn't believe how few Western tourists I saw in my 3 weeks there. Perhaps because I had few expectations, Taiwan turned into one of my favourite destinations yet.
Things I loved about Taiwan:
The food – I wouldn't say Taiwanese food rivals Indian or Thai but I would say Taiwan is the most food orientated place I've been. People say 'have you eaten?' rather than 'how are you?' and every city has an enormous, atmospheric night market or 5. I ate like a queen! Loads of the Taiwanese dishes were delish and I also ate a lot of Japanese food.
The nature – seriously, Taiwan is like New Zealand without the price tag. Hiking in Taroko National Park on the east coast was one of my favourite days.
The street art – I found some amazing street art in Kaohsiung and a whole mural village in Taichung! Many of the cites were so vibrant and colourful.
The quirkiness – from claw machine arcades to animal-themed food, pink karaoke booths, anime cartoons and endless vending machines, there's definitely a bit of Japan about Taiwan. I liked it!
The prices – I spent £300 in 3 weeks total! Enough said.
Things I didn't like about Taiwan
There was really only one thing I didn't like about Taiwan and that was that none of the food was spicy. It caused me to realise I have a bit of an addiction to spice, I was craving it and getting really frustrated when I ordered something with chilli and it still wasn't hot! India and Thailand have obviously shaped me more than I realised.
This next point isn't a fault about Taiwan, just a comment that it can be a fairly quiet place to visit as a backpacker. I hardly saw any other foreigners in the hostels and it was mainly Taiwanese people. I love meeting locals but many of them were on weekends away with friends and didn't speak much English so it was difficult to socialise. I was only in Taiwan a few weeks so it wasn't a major problem but I didn't really have any meaningful interactions or laughs so I was getting a little bored towards the end.
As a long-term traveller, I know this isn't usually the way. But if I'd been a new solo traveller I might have wondered what on earth I'd done choosing to go travelling solo! So just something to think about if you are considering going to Taiwan.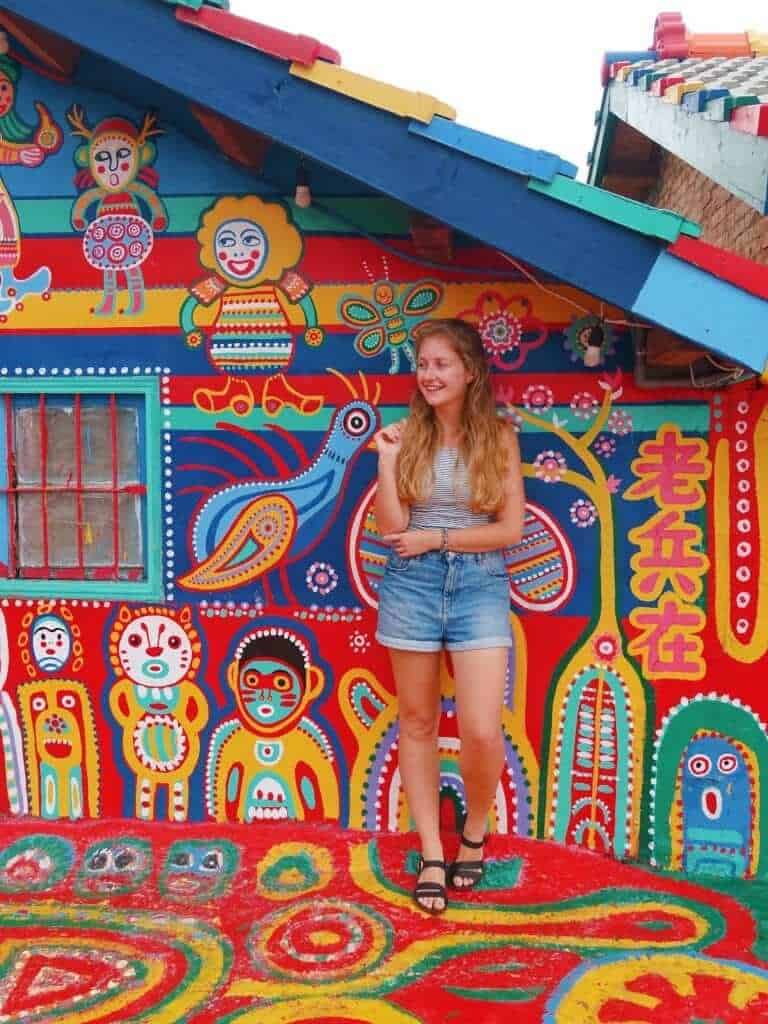 Where do I go next?
South Korea! I'll be there most of June. Two back-to-back new destinations is unusual for me right now so I'm feeling all the travel buzz, but also getting tired of packing up and moving on every few days. I haven't got as much paid work as usual right now so it's the perfect time to backpack with less stress but obviously that means I'm a bit more conscious of ye olde finances. Pros and cons, like any situation in life!
I know I'll be thrilled to get back to Hanoi (my third visit) at the end of next month and chill out in one place. But for now, I'm really excited to see lots of new places in South Korea. I'm also expecting it to be a bit more social than Taiwan which will be nice.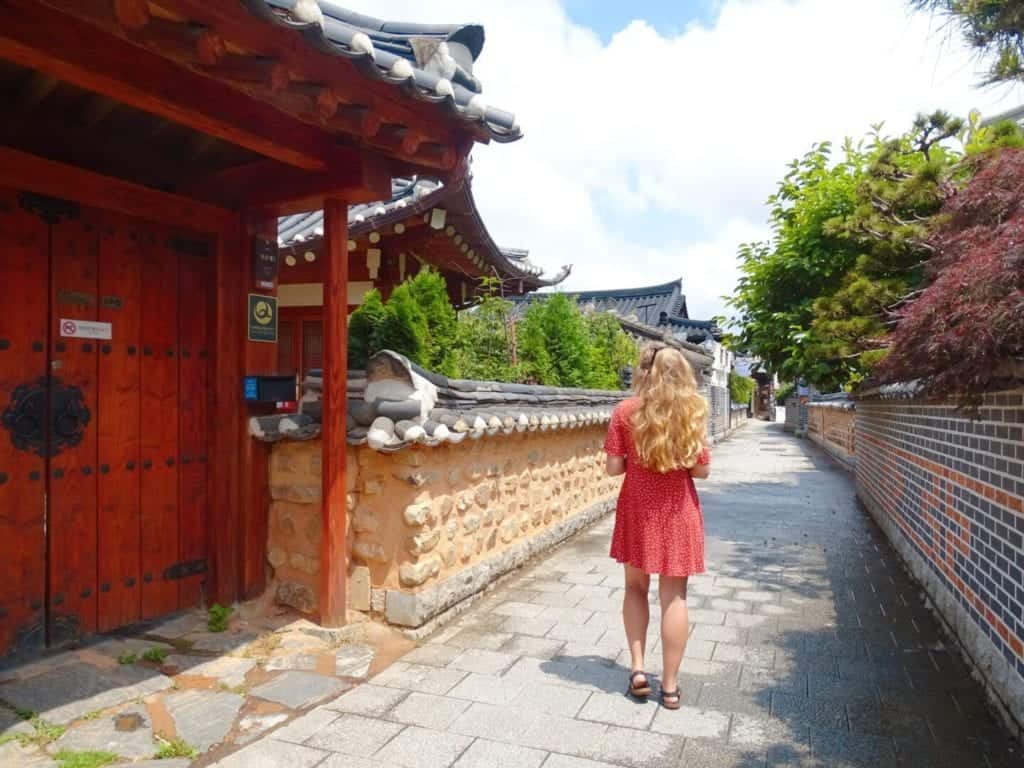 In May I was reading/watching/listening to
Reading – I actually didn't read a book this month, very unlike me but I've been too busy travelling!
Watching – Line of Duty & Broadchurch. Perhaps being so far from home is causing me to watch more British TV shows. There's a dry humour and self-depreciation that's missing in American shows. I'm sure some Brits will feel me on this!
Listening to – Criminal Podcast. Like the shows above, this is all about the law and crime. I love this sort of stuff, perhaps it's a bit morbid of me but I love a mystery. I'm also so interested in psychology and why people do the things they do.
Best meal in May
This is super hard as I liked loads of the Taiwanese food. I came to live on dumplings and steamed buns and I also consumed a lot of TFC (Taiwanese fried chicken).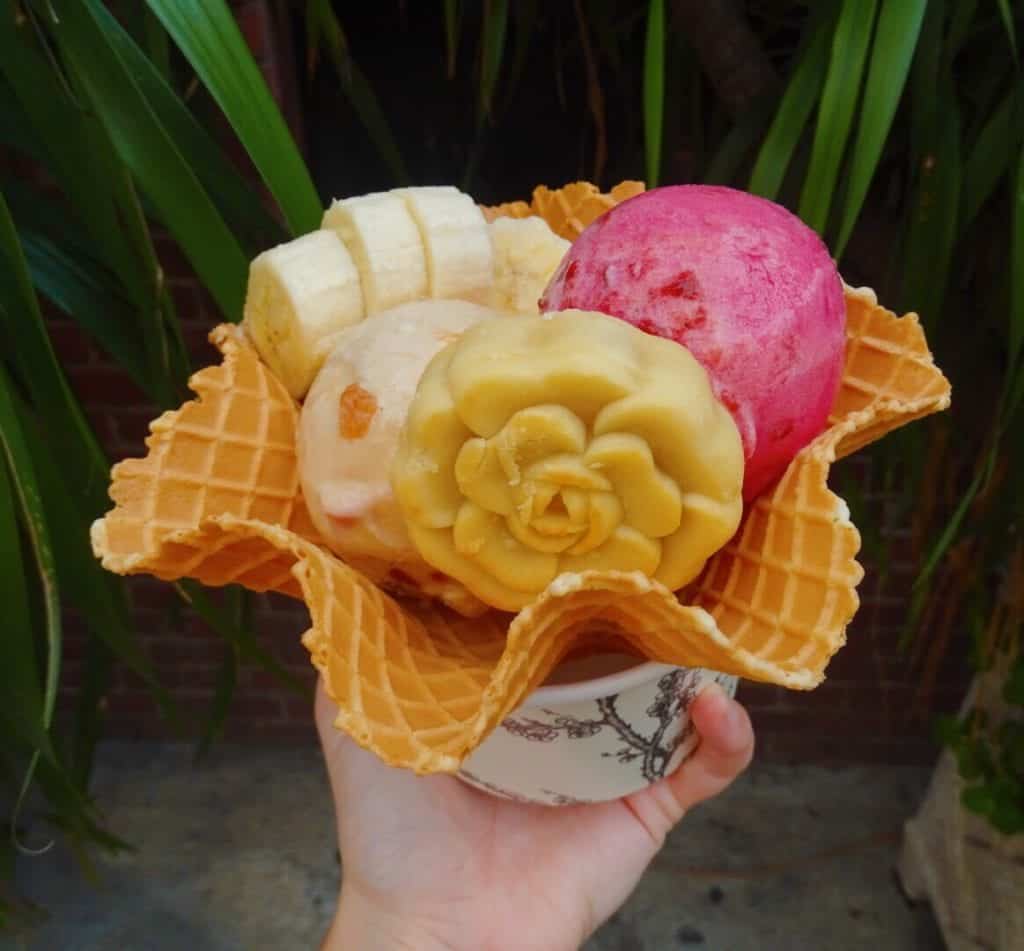 This crazy ice cream creation from Miyahara in Taichung might have been the best thing I ate in May. I had one scoop of salted caramel and one of rosella tea with sliced banana and a flower-shaped mooncake, all served in a waffle cone. Who knew Taiwan was so good for ice cream? This deli is very famous and they have 16 options just for chocolate ice cream, each ranked by raw choc percentage and sourced from all around the globe. So good!
One thing I didn't love eating in May was stinky tofu. If you've been to Taiwan you'll have heard of (or smelt!) this local delicacy. The locals love it but it wasn't for me even though I tried it twice. The tofu is fried and fermented which accounts for the pungent odour. It's very hard to eat something without smelling it so I didn't overly enjoy this dish. I'm not really a fan of tofu anyway so it was never going to be a match made in heaven, but at least I gave it a go, right?
Thanks for reading!
Read my other monthly round-ups here.
See you next time,
Rose